If opposing fans plan on getting a rise out of MLB player Matt Adams this baseball season, one name they won't be able to use anymore is the nickname "Fat Adams."
The former St. Louis Cardinals and Washington Nationals first baseman went through a major body transformation during the 2016 winter, shedding nearly 30 pounds off of his 6'4", 260-pound frame. And while he utilized a familiar regimen to get there—strength training, cardio work, speed, and agility drills, plus an intense nutritional routine—he turned to one secret weapon that doesn't often get mentioned in Major League Baseball locker rooms: Pilates.
To completely overhaul his training routine this offseason, Adams teamed up with Pilates4Pros founder Kim Wallis, C.S.C.S., along with Cardinals strength and conditioning coordinator Pete Prinzi, and the results have been spectacular. Previously relegated to a role as a burly and lumbering power hitter, Adams now looks limber, agile, and ready to get into spring training after inconsistent performance over the past two seasons:
Wallis first linked up with Adams in spring training last year while helping the team with game preparation and recovery. After taking a major liking to the Pilates work and noticing a positive change in how his body felt, Adams went to Wallis and put together a new pregame routine during the 2016 season.
"I put together a 3-phase offseason program for Matt, which included strength workouts, cardio conditioning, outdoor workouts, offensive and defensive baseball drills, and Pilates," Wallis told Men's Journal. "We had a sports dietitian analyze his diet and help design a plan to improve his metabolism and reduce fat mass along with the Cardinals head strength coach, who worked with us four days a week in the weight room."
It resulted in Adams having his best season since his breakout year in 2014. After playing just 60 games in 2015, Adams socked 16 home runs and 54 RBIs while playing in 118 games in 2016. Adams decided that he would stay in St. Louis for the offseason and continue working with Wallis, telling her he wanted to use "a very regimented plan" with a specific schedule.
The two got to work just days after the Cardinals' season ended. Their routine included outdoor cardio work like running stairs and doing sprints, low-intensity walks, indoor metabolic circuits using kettlebells, battle ropes, medicine balls, TRX, and plyometrics, intervals on a spinning bike, as well as strength workouts four days per week at Busch Stadium, split between upper and lower body workouts.
"We used Pilates for both recovery and performance, including sport-specific movements to improve stability and mobility," Wallis said. "We would weigh in weekly, and once a month Matt would check his body composition and measurements. He reached his goal weight a few weeks earlier than expected and a week before he was set to leave for spring training, he's down 30 pounds, he's lost fat and gained muscle."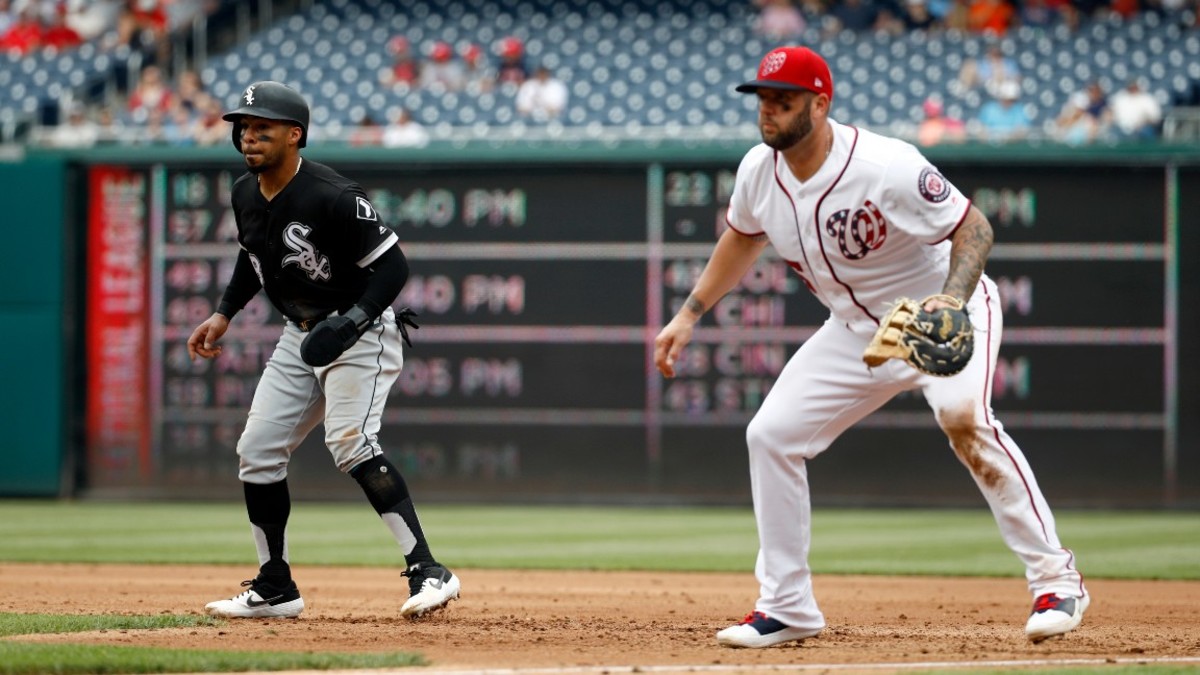 Adams's progress wasn't just evident in the look of his body—he felt more confident on the field too.
"He's lifting heavier than he ever has in the weight room," Wallis said. "His endurance, flexibility and posture has greatly improved. He's showing more power, efficiency and consistency in the cage. Most importantly, he feels confident in what his body—and mind—is capable of doing this season."
Earlier in the offseason, Adams came up in trade rumors for the Cardinals, but the team never pulled the trigger on a deal. After the possibility of getting traded and questions about his regular role on the team coming up this winter, Adams appears more locked-in than ever for the Cardinals. (Update: The Atlanta Braves traded for Adams after losing MVP candidate Freddie Freeman to an injury.)
And it could mean a big season coming up.
For access to exclusive gear videos, celebrity interviews, and more, subscribe on YouTube!