This story was published in the February 2018 issue of Men's Journal.
"Blood doesn't make you squeamish, does it?"
This is the only warning Shaun White, two-time Olympic halfpipe champion, multi-millionaire entrepreneur, and former Flying Tomato, offers me before pulling out his phone to show off a photo of his latest snowboarding injury: an ugly gash on his forehead and a cut through the whole of his upper lip, which is splayed open so severely it looks like he's sporting some comic-book bucktoothed grin. "I just split it the fuck open," White says. "It was awful."
The injury was so gruesome that White's coach, former Olympic snowboarder J.J. Thomas, who was filming the training session in the pipe, had to look away.
"I'm no doctor," Thomas says, "so I'm not used to seeing blood like that. I was rattled for sure."
It happened in October, when White was at Cardrona Alpine Resort in New Zealand, making use of the Southern Hemisphere's winter to dial in some new runs. He was attempting a difficult combo that included a cab double cork 1440, an absurdly complex trick that involves two flips and four rotations at near-whiplash-inducing speeds. It's a move that anyone who hopes to take home gold at this year's Pyeongchang Olympics will likely need to land smoothly, and one that White, who is coming back for his fourth Games, usually pulls off. But this time, he misjudged his position in the air and came down over the top deck of the 22-foot halfpipe. White bounced off the top and into the pipe. While sliding down the side, his feet snagged, sending him careering face-first into the bottom.
"I thought I'd knocked my teeth out or something, because it was all numb," he says, perhaps a little too animatedly for someone who almost permanently rearranged his face. "I was just sitting there, like, 'I'm really wet right now. What's going on?' " Then he starts rubbing his upper lip. "Sorry," he says. "It still hurts to smile."
It took 60-plus stitches to put his face back together. He also suffered internal bruising, and his doctors noticed blood and fluid in his lungs, a severe condition that can be fatal. And so White was forced to take a break from the mountains and head back to Los Angeles.
White is telling me the story two weeks later, in November, just three months away from the Games' opening ceremonies, over a poke bowl at a trendy health-food restaurant in Beverly Hills. He's just finished a morning strength workout, and his hair, swept back, is still wet from a shower. The awkward lankiness that endeared him to so many as a teenager is gone. Now 31, White is ripped and his style—black T-shirt, gold rings and necklace—feels more Jay-Z than Tony Hawk. Hanging loosely around his neck is a pale blue surgical mask, which he's using to cover his face like a contagious bus rider, in order to prevent scarring from the sun when he's out and about in Los Angeles.
Despite the injuries, White is clearly antsy to get back on the slopes—so much so that, as we eat, he's debating whether to fly to Austria, the only place in the northern hemisphere with snow and a decent enough halfpipe this time of year. His publicist, who's sitting a table away, emailing with NBC to schedule pretaped Olympic interviews, is waiting on him to make the call; if it's not Austria to get back on the snow, White needs to head to New York for another round of media interviews. And that doesn't even begin to describe what's on the snowboarder's plate. His business manager, Molly Scott, has been texting from Beijing, where she's helping oversee Air + Style, a series of worldwide events—a mashup snowboard competition/music festival/design show—that White acquired in 2015. There's a line of menswear called WHT SPACE; a headphones collaboration with Beats by Dr. Dre; a minority-ownership stake in Mammoth Mountain Ski Resort—where White began snowboarding at age 6—and an investment in a health-food chain in Southern California called Sweetgreen. He's also currently assessing the real estate market in L.A., waffling on whether to put in a bid on a house that he likes. His girlfriend, Sara Barthel, one half of the rock duo Phantogram, is at a store somewhere nearby, waiting on White to finish lunch so he can help her pick tiles for her new house.
I mention that he has a lot going on for a convalescence.
"I just go 100 miles an hour all the time," he says. "But in a good way."
The fact that White is competing at this year's Olympics at all may come as a surprise to many, because the 2014 games in Sochi, Russia, did not go so well for him. Then 27, he was the star of the American team, a virtual lock to snag gold in the halfpipe, and probably medal in slopestyle, which involves doing tricks on a series of massive jumps and rail slides down the mountain. But White wound up pulling out of slopestyle at the last minute. More shocking, thanks to two shaky runs in the halfpipe finals, he found himself off the podium for the first time in Olympic competition. The changing of the guard, it seemed, had come sooner than anyone expected. White returned home without a trophy and without an endless slate of media appearances and sponsorship obligations.
Socchi is like this scar on my face. I'll have it for the rest of my life. But there are lessons learned from that.
Instead, he threw himself into his music. He'd been playing guitar in a synth-rock band called Bad Things. The band had recently released a self-titled album and the summer after Sochi, White left for a tour of Europe. "It was something I'd always wanted to do," he says.
White applied the same focus to the guitar as he had to snowboarding, and Bad Things took off. They even played the main stage at the Firefly Festival in 2014. But being on the road with five other musicians proved difficult in ways that White hadn't anticipated. "In snowboarding, it was like, 'When do you want to practice? What contest do you want to do? What outfit are you going to wear?' " Playing in a band, by contrast, is "a team sport," he says. "It was really difficult."
The band eventually broke up when its frontman and lead singer, Davis LeDuke, moved to New York in 2015. A year later, the band's drummer, Lena Zawaideh, sued White for breach of contract and sexual harassment, claiming he failed to pay her on time and sent her pornographic images. The lawsuit was settled out of court.
During this period after Sochi, he was contractually obligated to compete in some of snowboarding's biggest competitions, including the Winter X Games. White had won more medals at the X Games than anyone, but at the 2015 event, he finished fourth, thanks to a rookie mistake—doing the same trick twice on the same run, which judges frown upon. "I was just checked out." White says. "That was me not wanting to be there."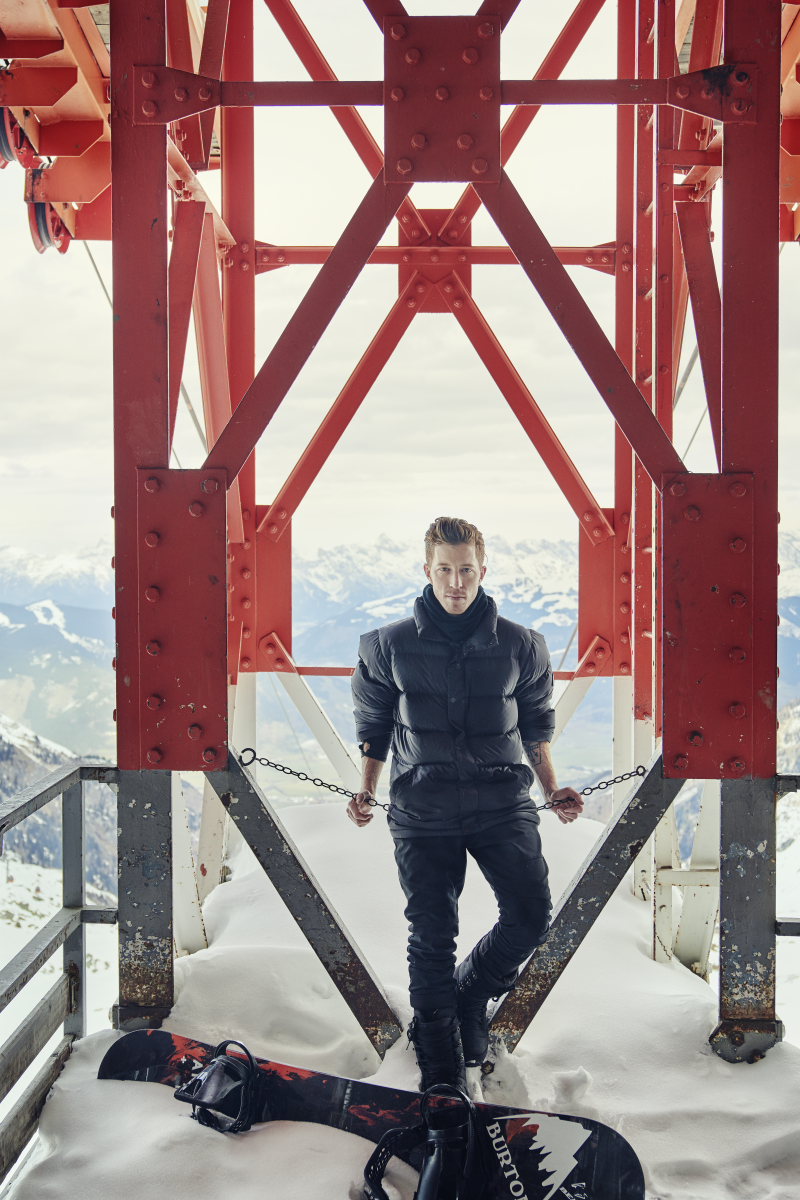 In 2016, White wasn't invited to compete at all after bad-mouthing the X Games' business strategy in an interview at Forbes magazine's "Under 30" summit, where he was being recognized for, among other things, having brand sales in excess of $200 million a year. The X Games's producer, ESPN, also was reportedly miffed at White's purchase of Air + Style, which is a similar event.
In the midst of all the turmoil, White just didn't seem the same on the mountain, and some of the apathy was a hangover from the lead-up to the Sochi Olympics. In addition to the halfpipe, White was training for the slopestyle competition, which had been added to the Games' lineup for the first time. He had dominated that discipline at the X Games when he was younger but had largely pushed it aside to focus on the halfpipe. In the years that White had been away from the sport, slopestyle had progressed dramatically, with riders landing tricks that White had never even contemplated when he was winning a decade before. So in order to qualify for the Games, he essentially had to relearn a sport while dialing in a winning halfpipe run—the equivalent of a gold-medal runner attempting to win in the long jump, too.
"The fact that he qualified, even just qualified for the U.S. slopestyle team," says Burton Snowboards founder Jake Burton, "is a testament to his toughness and determination."
White dedicated nearly all of his time to snowboarding, often training overseas or in tiny mountain towns away from friends and family, even for the holidays. By the time he pulled out of slopestyle in Sochi, the fatigue had set in. "If you rewind back to the Olympics, the highest scored run of the day was my qualifying run," he says. "I had all the tools to win. But I don't know, I was in this weird head space, and that can be more detrimental than anything. I'm standing there with all the tools to win the event, and I just couldn't get it done."
Losing in Sochi did have at least one silver lining: It forced White to sit back and finally assess everything. "Usually in my life, winning has taken care of everything," White says. "There's this Tiger Woods quote that J.J. printed out and hung around the house—'Winning takes care of everything.' And I'm like, 'No, it doesn't, but it fixes a lot of things.' "
It was like watching a video game—that's how good he was riding. Everyone knew the fight was for second place.
It's hard to remember now, but when Shaun White, the skateboard-influenced rider from SoCal, first blew onto the snowboarding scene 20 years ago, it was like witnessing the transformation from acoustic to electric. He fused massive airs with a grace and energy that were infectious. He was also impossible to miss, thanks to the trademark red locks that earned him the nickname the Flying Tomato. He was also just that much better than everyone else.
Jake Burton remembers sitting in a warming tent for athletes at one of White's first Winter X Games, when White was competing in slopestyle. At the time, that was White's preferred discipline, and when it came time for his run, his rivals, the best snowboarders in the world, gathered to watch on a monitor. "One of them said it was like watching a video game," says Burton. "That's how good he was riding. Everyone acknowledged that the fight was for second place."
White's dominance continued for years. In the run-up to his first Olympics, in Torino, Italy, in 2006, White won every competition he entered and easily took home gold. In 2010, in Vancouver, White's first run in the Olympic finals scored high enough to earn him the win, but instead of taking an easy lap to celebrate, he dropped in and attempted a trick he'd been working on for a year, the double McTwist 1260. At the time, it was the hardest trick in snowboarding and, just two weeks before, White had nearly decapitated himself at the Winter X Games trying to land it. In Vancouver, though, he nailed it.
"It was the coolest victory lap ever," says Burton.
Of course, his dominance on the slopes came with downsides, too. For one thing, White could barely walk out his front door without being recognized. In the mountain-town bubble, he could hardly leave his hotel room to grab a bite to eat—he'd be interrupted by fans until his food was cold. In part because of this, he got a reputation among other top snowboarders as arrogant and aloof, the guy who'd show up a day or two before a contest, compete, and leave right afterward.
"There were rumors that I was too cool to hang," White says. "I was like, 'No, I can't go out in the mountain towns; it's not like I can casually have a drink with anyone.' "
Behind the scenes, though, White nearly always made an impression on those he got to know. Dick Ebersol, the former chairman of NBC Sports, who ran the Olympics coverage for the network for two decades, remembers meeting White in Torino, after he won his first Olympic gold medal. It was customary at that time for any gold medal-winning American to get a chance to watch their performance before it was broadcast back home in prime time. "We talked for 20 minutes and he was utterly charming," says Ebersol. "He reminded me of my kids." During the conversation, White walked over to a row of family pictures and asked Ebersol about them. A year and a half earlier, Ebersol had lost his youngest son in a plane crash, and his son's photo was one that White inquired about, even after Ebersol explained the tragedy. "I was just kind of blown away by this young kid showing that level of care and concern for somebody," says Ebersol. "It was quite touching, actually."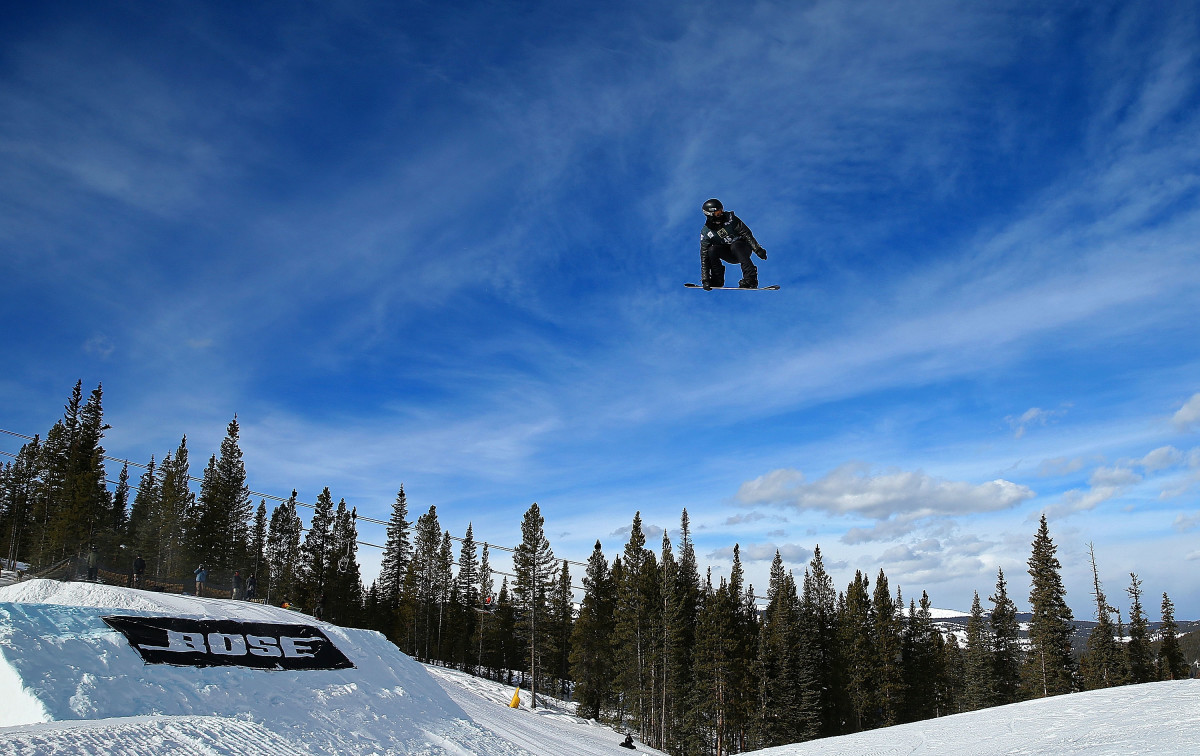 Between Olympics, while White was dominating the Winter X games, he increasingly threw himself into other interests, like the guitar. He worked with Burton Snowboards to develop a line of products (including helmets and boots) called the White Collection, and he partnered with his older brother to design kids' clothes for Target. He'd always had other passions beyond snowboarding, and these were a way for him to express himself. They also kept him busy, something White says he needs to stay focused.
"I remember being super-depressed after the very first Olympics, because I didn't know what to do with myself," he says. "Everything revolves around this thing, and all of a sudden it's fucking over, gone. You're like, 'What's the meaning in anything right now?' "
When the time came to decide on whether to participate in this year's Olympics, with speculation swirling that White was too old and had too many other obligations, he took the lessons he'd learned in the wake of his burnout in Sochi. "Instead of thinking, 'What's going to get me stronger?' " says White. "It was, 'What's going to get my mind right?' And that's way harder than doing a bunch of situps."
These days, White is clearly in a better head space. During our lunch in L.A., his excitement to ride was evident, even after his New Zealand crash. Those around him say he's more focused than he's been in years. He credits this to time away from the mountain. "Part of my secret is that I don't live in the mountains," says White. "I take time away from the sport, so by the time I come back, I miss it."
Post Sochi, White hired an entirely new team around him—new manager, new coach, new publicist—and began working with a physical therapist and a trainer, going to the gym for the first time in his career. "I claimed that I was hitting the gym before," he says, "but I really wasn't."
In L.A. before lunch, I watched him work out with his trainer, Tim Hartwig, in a quiet gym in Beverly Hills. It was strength day, which mostly involved work on the sled. His girlfriend, Barthel, was with him, as was her dog, Leroy, a tiny mutt that ran free amid the weights, yoga mats, and treadmills. White has been working with Hartwig for a year, and in that time has developed into, well, an athlete with an actual athletic build.
"I always considered snowboarding somewhat of a lazy man's sport," he says. "We're going downhill. We're taking the chairlift. I'm using the momentum of the mountain. It was like, as long as you're strong enough to hold, and to twist and spin, which I was, you're good."
Instead of thinking, 'What's going to get me stronger?' it was, 'What's going to get my mind right?'
Over the course of an hour, White cycled through a series of stretches, sled work, some body-weight exercises, and then more stretches. The only remarkable thing about the whole session was White's workmanlike approach. He joked with Barthel and corralled Leroy on a few occasions, and he opened his mouth wide to show me the stitches still in his lip. But this was clearly a man with a purpose.
"If I just wake up and do nothing, I'm just not content," he says. "At least if I work out, I'm like, 'Cool, I accomplished this thing that's going toward my sport.' Then I can go walk the dog or we can do whatever all day, and I'll feel good about it."
The gym work is clearly paying off. In the past, White would get worn out after two days of hard riding. Now, he says, he can go four or five days in a row. He also developed the strength to ride through hard landings and pump on the transitions to fly higher than he has before—which is saying something, considering White's signature riding characteristic is soaring noticeably higher than everyone. Last spring, after a month away from the mountains, but with consistent time in the gym, White came back for a competition and the announcers were joking over the loudspeakers about a 40-year hiatus, because he had been away from the competitive circuit for so long.
"I broke my old record for highest air out of the halfpipe," he says. "The old one was like 22 feet, and this one was 26 feet, on a 22-foot wall. It was a testament to the fact that I wasn't riding, but I was working out."
Training with Thomas, who once competed against White, has also made things easier. Thomas understands the risk that comes with launching massive airs and difficult tricks; he knows that, when you're not feeling it, sometimes it's better to call it and just watch golf in the hotel room. And coaching White has given Thomas newfound appreciation for White's work ethic: A few days after my visit with him in L.A., White and Thomas made the call to fly to Austria to get back on the slope; White boarded the plane with his surgical mask, his face still healing.
"The difference with Shaun is that he's compulsive in his quest to win," says Thomas. "When he's focused, he's beyond focused. It's like, 'Of course you used to beat me and everyone else. We didn't even stand a chance.'"
This year, White will likely go into the Olympics a favorite again, despite a number of riders on his heel, most notably fellow American Danny Davis and Australian Scotty James. To add to the pressure, White will clearly be seeking redemption from his performance in Sochi.
"Recently, somebody was like, 'When did you get over Sochi?' I was like, 'Get over it? It's this scar on my face,' " he says, intimating that it will never disappear completely. "But there's lessons learned from that."
The sponsorship obligations are already beginning for South Korea, the media demands are increasing, and yes, the pressure is mounting. Talk is already swirling about him entering the Olympic skateboard competition in 2020 (he's won gold twice in the X Games Skateboard Vert competition, the only athlete to win in both a winter and summer games) and there's even speculation he could compete in 2022, in the Beijing Winter Olympics. He'll be 35.
For White, though, the pressure of competition has always made finding his focus easier. "It takes away that seed of doubt," he says. As a way of explaining, White tells a story of training in Canada last winter. The weather was brutal, well below zero, and in between nearly every run White and Thomas would head into the lodge to warm up. "I remember looking at J.J., and I was like, 'I think I fucking quit. Dude, what are we doing here?' " He had completely lost motivation—a recipe for disaster when you're flying five stories above the bottom of a frozen halfpipe.
But then four kids showed up, asking for a photo with him. "I'm like, 'I tell you what,' " says White, "you come stand at the bottom of the pipe and I'll do something cool for you guys.' " Thomas and White headed back up and the kids started chanting his name in the freezing cold. He did the same run he'd been working on, except on the last hit he pulled out the cab double cork 1440. "This one was bigger than all the other ones, it spun fast, it came around, and I didn't even have to try, it just landed itself," says White. "Because there was something on the line—these kids were there."
Then he did the same thing he's done after every competition he's ever won: "I went over and got my high fives," he says. "If people think I'm more focused, it's because I'm having fun again, I'm happy to be back."
For access to exclusive gear videos, celebrity interviews, and more, subscribe on YouTube!