In recent years, food and beverage options at pro stadiums and arenas has evolved quite a bit. While you still can get a great greasy hot dog and popcorn almost anywhere you go, many venues are offering gourmet food and unique options for fans—some of them even include insects, like what the Seattle Mariners did with grasshoppers. The Barclays Center, home of the Brooklyn Nets, is one of the arenas that has led that food trend around the NBA.
One way the arena has done that is by partnering with local restaurants and community businesses to bring authentic food options for fans. The Nets' Brooklyn Taste program has 40 local partners, with 18 new ones coming in for the 2019-20 season, including places like the Crabby Shack, Pig Beach, East Wind Snack Shop, and OddFellows. Along with those new partners, there are also new menu options from previous partners, including Calexico's Crispy Rolled Tacos, Brooklyn Bangers' Spicy Asian Sausage, and Buffalo Boss' meatless wings.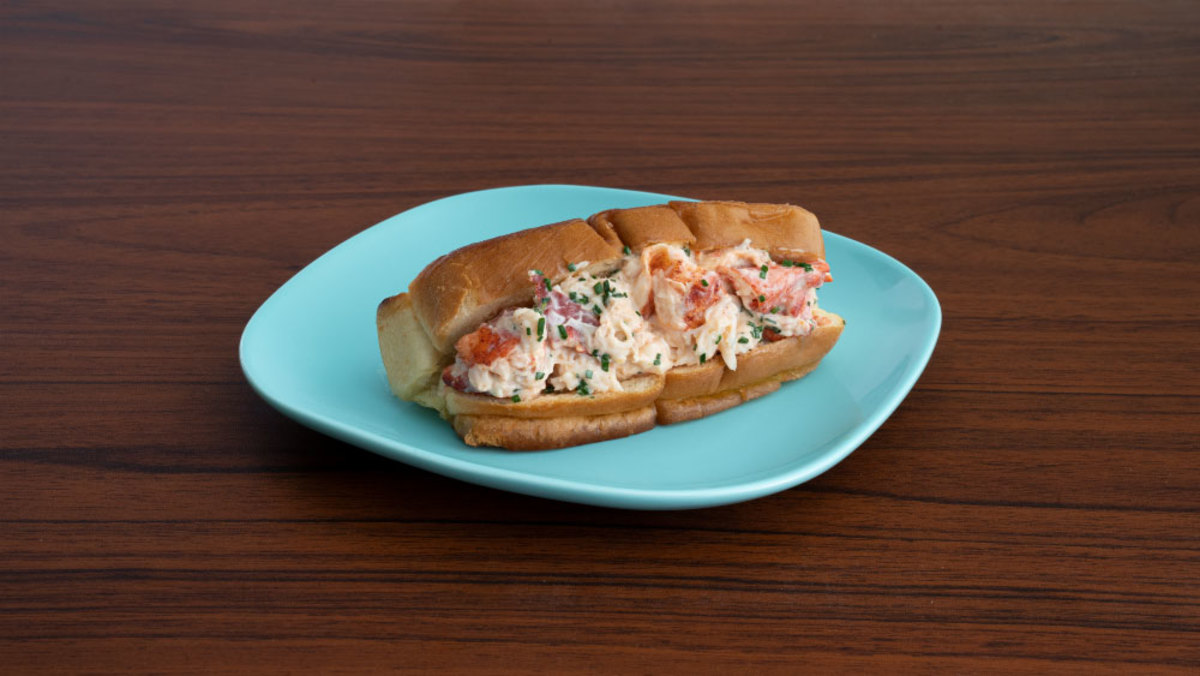 Those new food options—which include choices like the half crab, half lobster Clobster Rolls from the Crabby Shack (pictured above), brisket sandwiches from Pig Beach, and chicken, pork and shrimp dumplings from the East Wind Snack Shop—aren't the only new and unique things at Barclays Center this season. The first of-its-kind Hershey Bar (pictured further below) gives fans the chance to try candy-themed drinks and cocktails, including Hershey chocolate milkshakes, chocolate martinis, and frozen Jolly Rancher drinks.
To create the new lineup of food options at Barclays, Levy Restaurants, the food and beverage partner of the Nets, and Executive Chef Aaron La Greca, worked together by meeting with numerous local vendors and seeing what options helped add to the fan experience. Along with the new additions, the Barclays Center now has an "innovation kitchen" where Levy chefs will test out new options for fans. The location is set up at Section 3 and will feature a range of options, including bao buns from Bunsmith, specialty meatballs from Amazeballs, and Claw Daddy's Cajun style rice balls.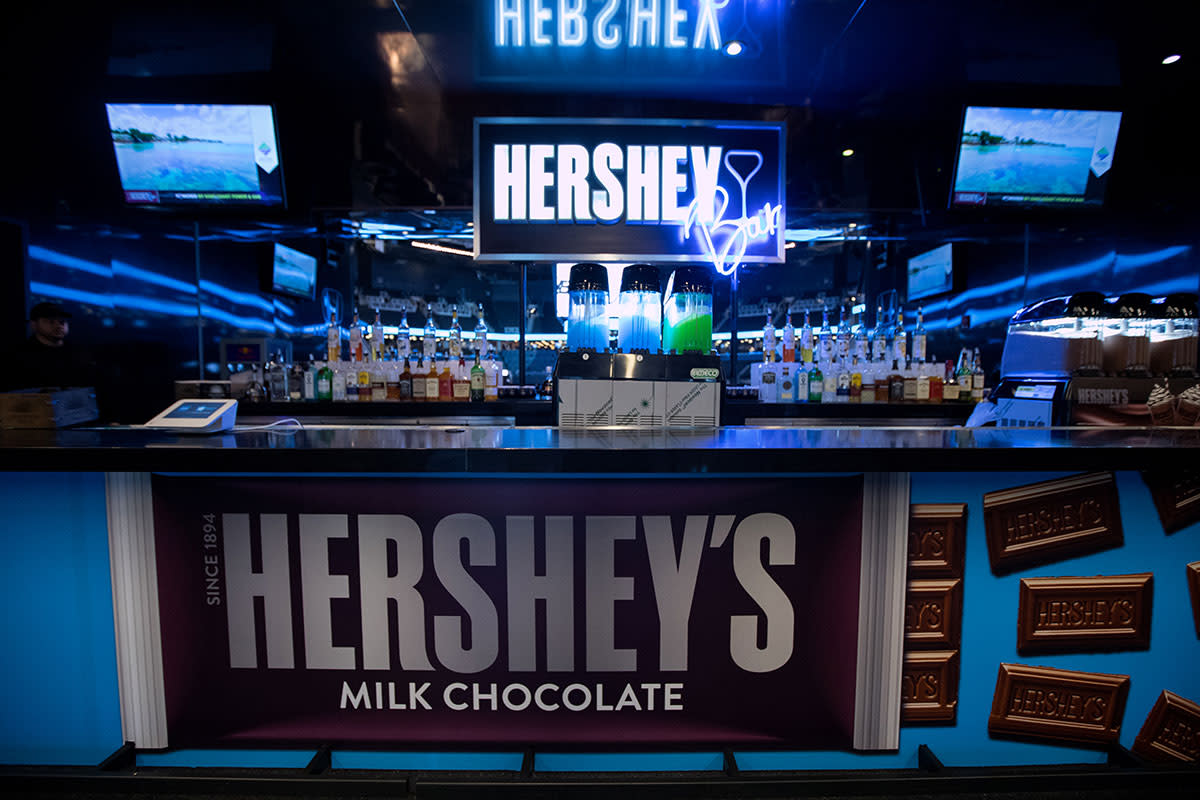 Here's a quick rundown on some of the new options for fans and where they are located in the arena:
Chicken, pork and shrimp dumplings from East Wind Snack Shop (section 25)
Turkey Meatballs from the WW Freestyle Café (section 29)
Clobster Roll featuring half crab, half lobster and warm shack butter on a toasted potato roll from The Crabby Shack (Suite Level A – North)
Brisket Sandwich from Pig Beach (Suite Level A – South)
Crispy Rolled Tacos with Monterey jack, oaxacan and white cheddar cheeses and marinated roasted chicken from Calexico (Suite Level A – South)
Bogota Latin Bistro Chicken Empanadas with shredded chicken and Columbian Aji sauce from Brooklyn Taqueria (section 7)
Mozzarella Stick Grilled Cheese from the BK Taste Kitchen (section 3)
Sweet and Spicy FUKU Fingers from FUKU (section 11)
Soft Serve Ice Cream from Oddfellows (section 27)
Brooklyn Nets cupcakes from Juniors
Here's a look at some of those foods listed above: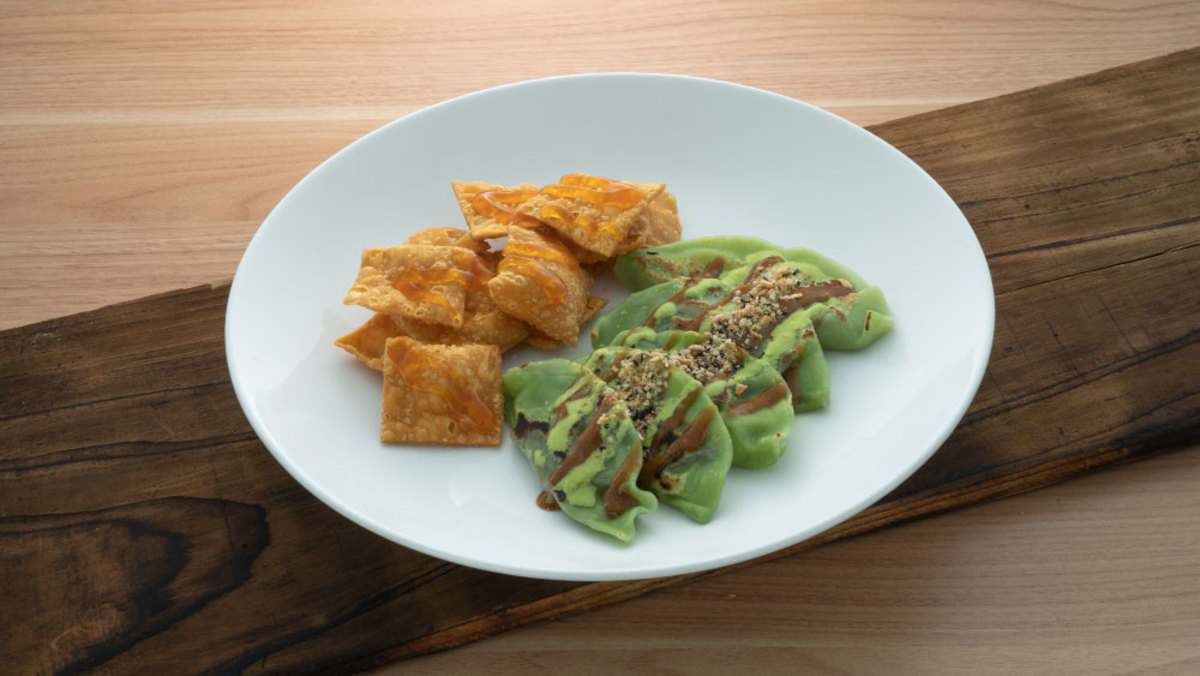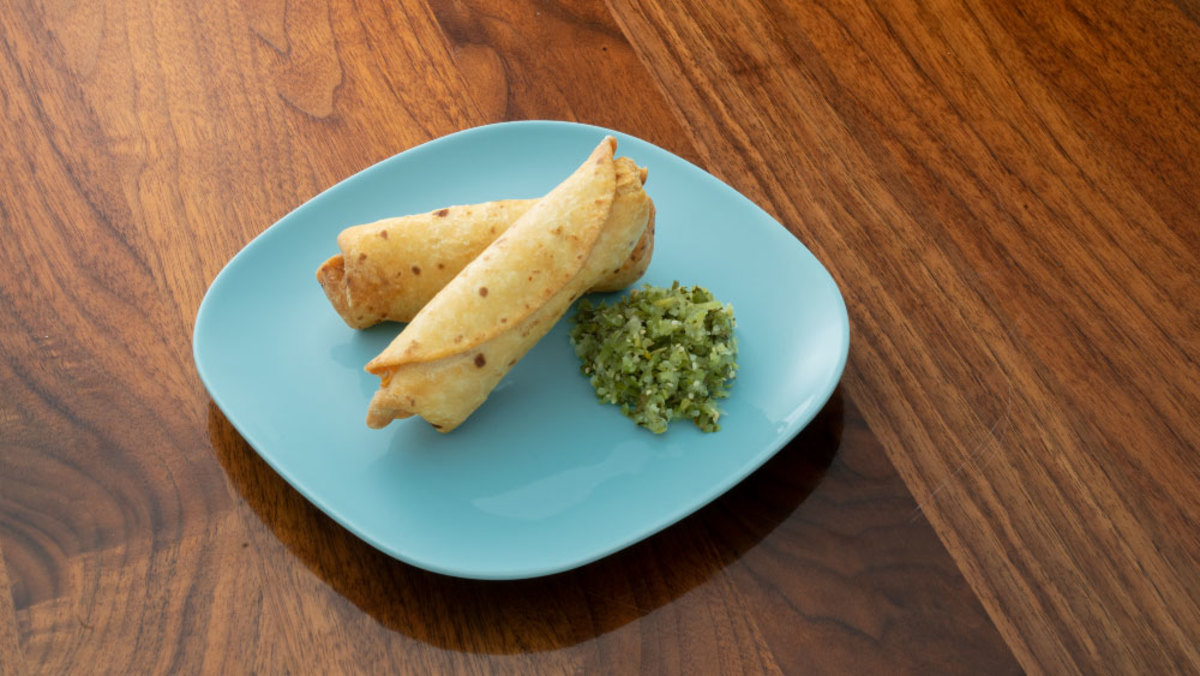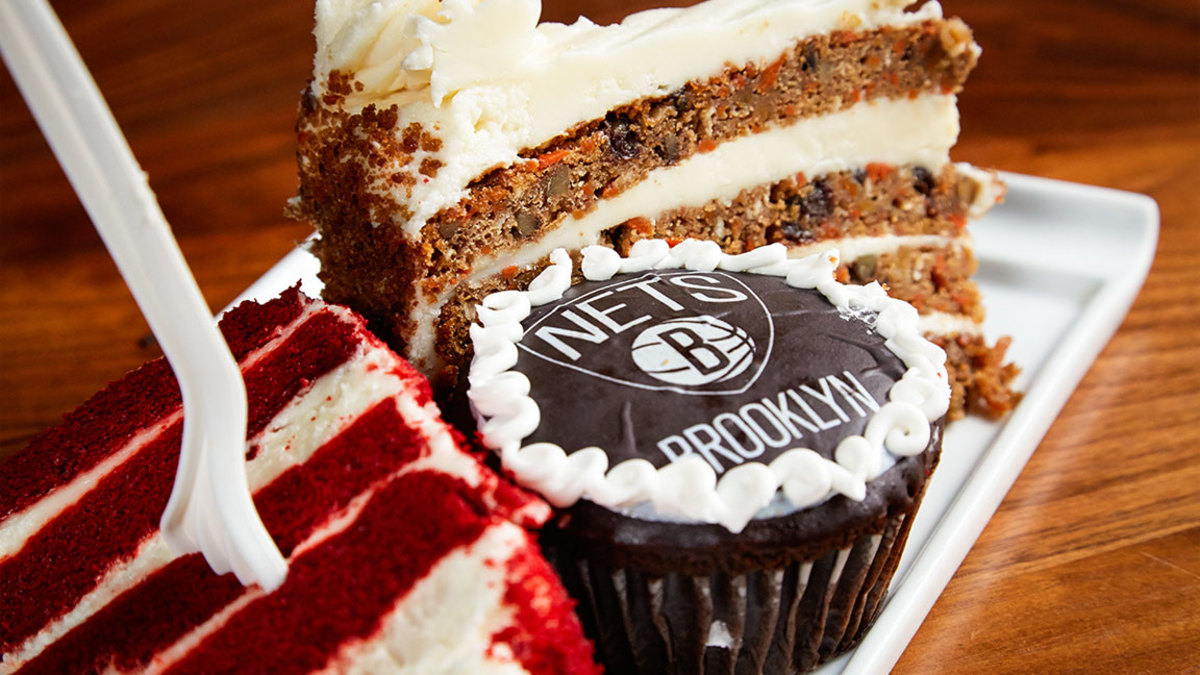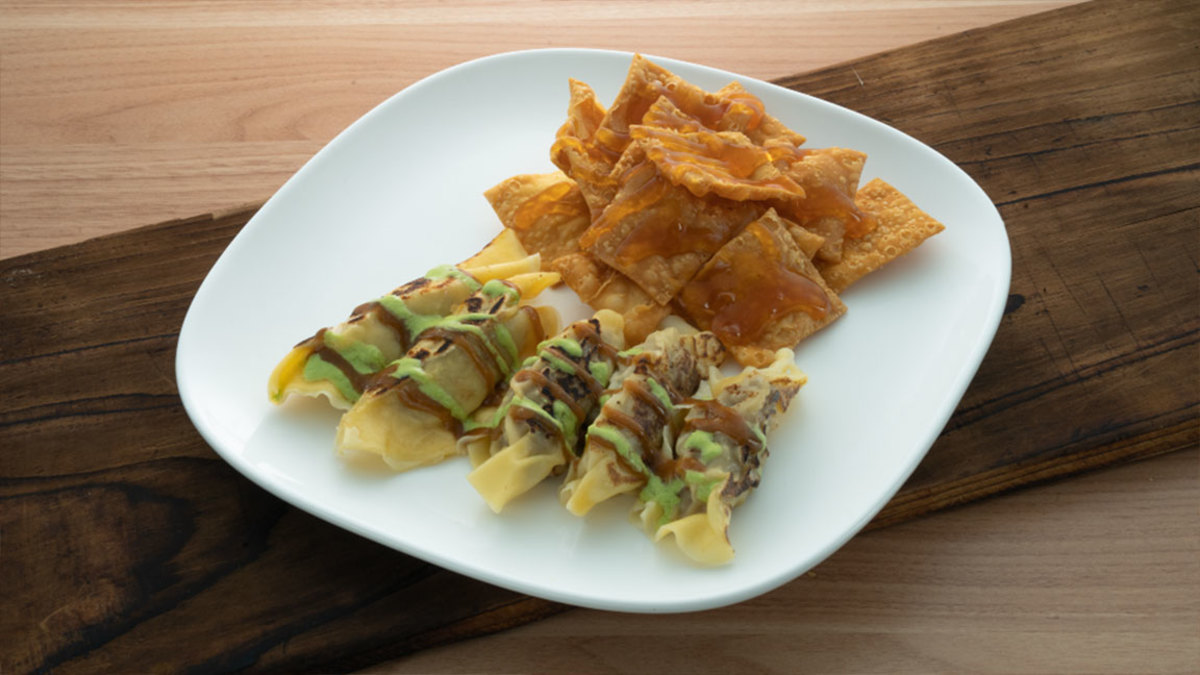 For access to exclusive gear videos, celebrity interviews, and more, subscribe on YouTube!