The champions have crossed the pond.
The International Champions Cup has been in full swing for two weeks, giving fans in the United States to see some of Europe's best teams go head-to-head as they prepare for the 2018 season. Presented by Heineken, this year's tournament has 18 teams playing in 27 total games, spread across a number of venues around the world in cities in North America, Europe, and Singapore.
The preseason tournament gives the teams a chance to get in top form ahead of their domestic seasons. All in all, the ICC will have games in 22 cities around the world, but in another example of the growing popularity of soccer in the United States, 15 of those games will be played in America by the end of the tournament.
As the presenting sponsor and official beer of the International Champions Cup, Heineken has shown a commitment to expanding soccer in the United States, and things should only get bigger and better from here on out. The tournament this year was a milestone for the ICC, as it includes the largest number of teams, matches, and venues of any other ICC tournament. Heineken has long been invested in soccer around the globe, and they're committed to helping things expand more in the United States.
Even though the United States Men's National Soccer team didn't make the World Cup, plenty of people in America tuned in and were very enthusiastic about the tournament—and they also found some great bars to watch in.
It's the same enthusiasm for the International Champions Cup.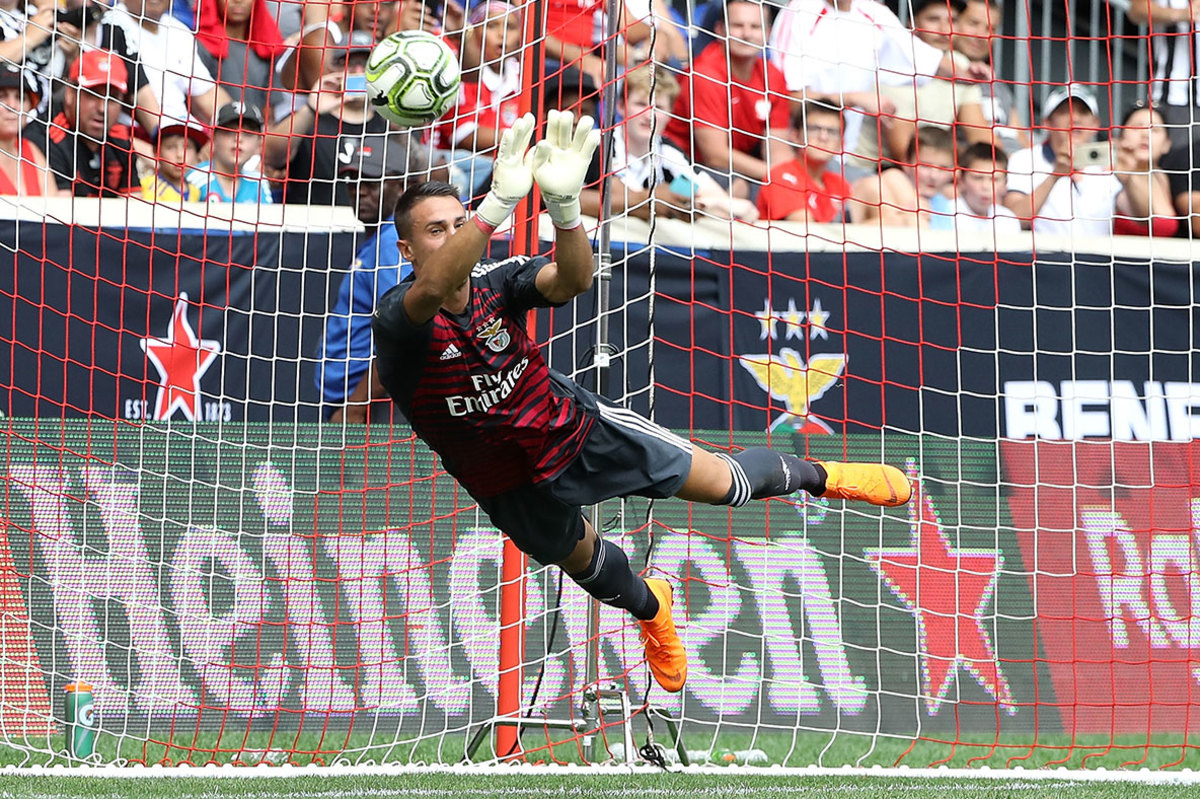 Over 101,200 people showed up at Michigan Stadium to watch Manchester United and Liverpool face off, and they got to see the Premier League's top scorer, Mohamed Salah, live in action. Fans from around the world traveled to Hard Rock Stadium in Miami to see Premier League champion Manchester City defeat Bayern Munich, and some rainy weather didn't keep the 30,000 fans from enjoying the match.
The atmosphere in the @HardRockStadium! 💥 #AudiFCBTour #FCBMCFC pic.twitter.com/9JGUrAIr3E

— FC Bayern English (@FCBayernEN) July 28, 2018
Ageless wonder Arjen Robben scored in the 24th minute to put Bayern up 2-0 after the opening score from Meritan Shabani, but from that point on, it was all Man City. Bernardo Silva snuck in a goal in extra time of the first half, and Lukas Nmecha tied things up in the 51st minute after knocking in a rebounded shot.
Silva sealed the game for Man City with the game winner in the 70th minute, and he was later awarded the Heineken Man of the Match trophy for his performance.
What a game! @ManCity came from two goals down to beat @FCBayern 3-2. The @Mastercard goal of the match was @BernardoCSilva's first strike. #ICC2018 #ChampionsMeetHere pic.twitter.com/CH7EiR9OS6

— International Champions Cup (@IntChampionsCup) July 29, 2018
The tournament certainly does live up to the "champions" name this year. The winners of many of the top leagues in Europe are playing, including Real Madrid (Champions League), Man City (Premier League), Atletico Madrid (Europa League), Bayern Munich (Bundesliga), Paris St. Germain (Ligue 1), and Juventus (Serie A).
The tournament runs through Saturday, August 11, and there are still plenty of exciting games with the biggest and best teams in the world, including Manchester United vs. Real Madrid in Miami at Hard Rock Stadium on Tuesday, Real Madrid vs. Juventus on Saturday, August 4 in Washington D.C., and Real Madrid taking on AS Roma at MetLife Stadium in the New York/New Jersey area on Tuesday, August 7.
Here's a full schedule of the rest of the games for the ICC Tournament:
Tuesday, July 31
Manchester United vs Real Madrid, Hard Rock Stadium, Miami Gardens, Fla., 8 p.m. on ESPN2
Tottenham Hotspur vs AC Milan, U.S. Bank Stadium, Minneapolis, 8:35 p.m. on ESPNews
Barcelona vs Roma, AT&T Stadium, Arlington, Texas, 10 p.m. on ESPN
Wednesday, Aug. 1
Arsenal vs Chelsea, Aviva Stadium, Dublin, Ireland, 3 p.m. on ESPN2
Benfica vs Lyon, Estadio Algarve, Faro-Loule, Portugal, 4 p.m. on ESPNews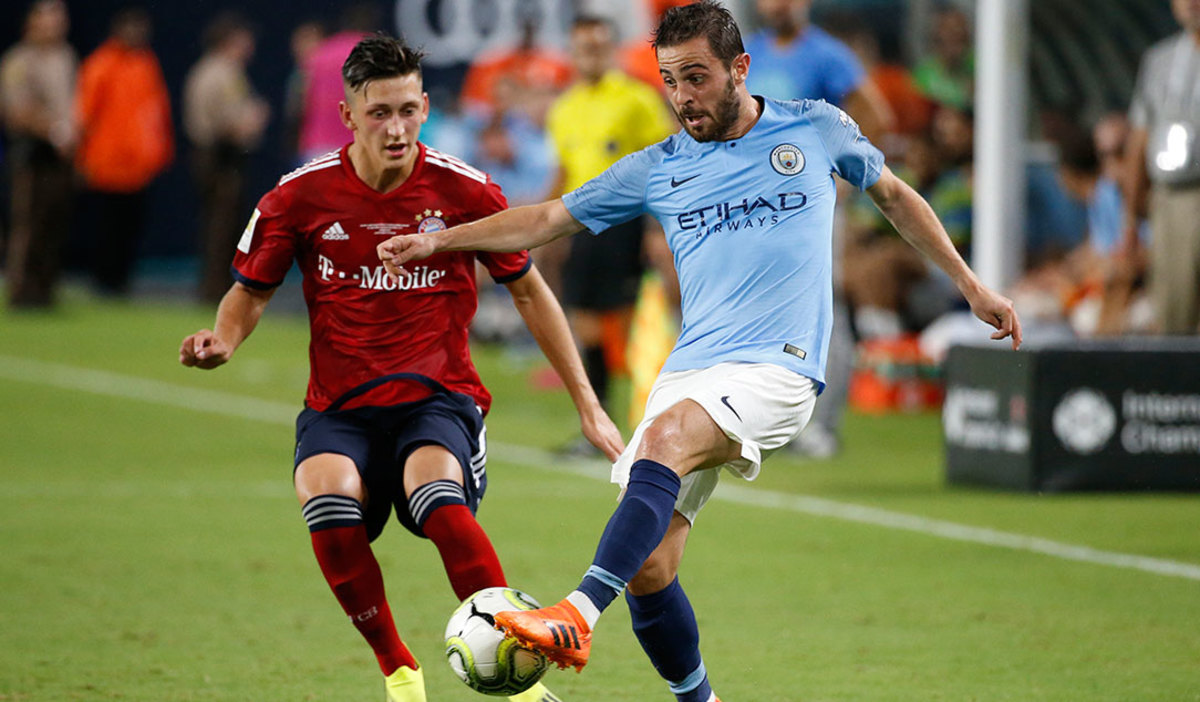 Saturday, Aug. 4
Inter Milan vs Lyon, Stadio Via del Mare, Lecce, Italy, 2 p.m. on ESPN
Real Madrid vs Juventus, FedExField, Landover, Md., 6 p.m. on ESPNews
AC Milan vs Barcelona, Levi's Stadium, Santa Clara, Calif., 8 p.m. on ESPN2
Tuesday, Aug. 7
Chelsea vs Lyon, Stamford Bridge, London, 3 p.m. on ESPNews
Real Madrid vs Roma, MetLife Stadium, East Rutherford, N.J., 8 p.m. on ESPN
Saturday, Aug. 11
Atletico Madrid vs Inter Milan, Wanda Metropolitano, Madrid, 3 p.m. on ESPNews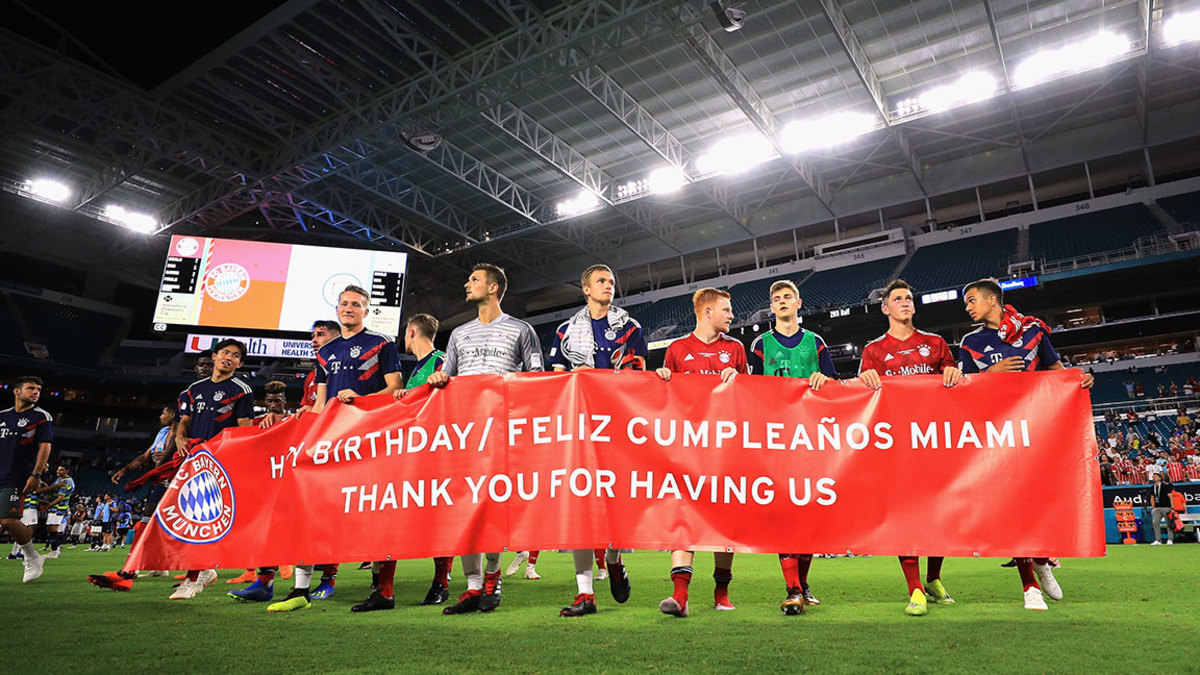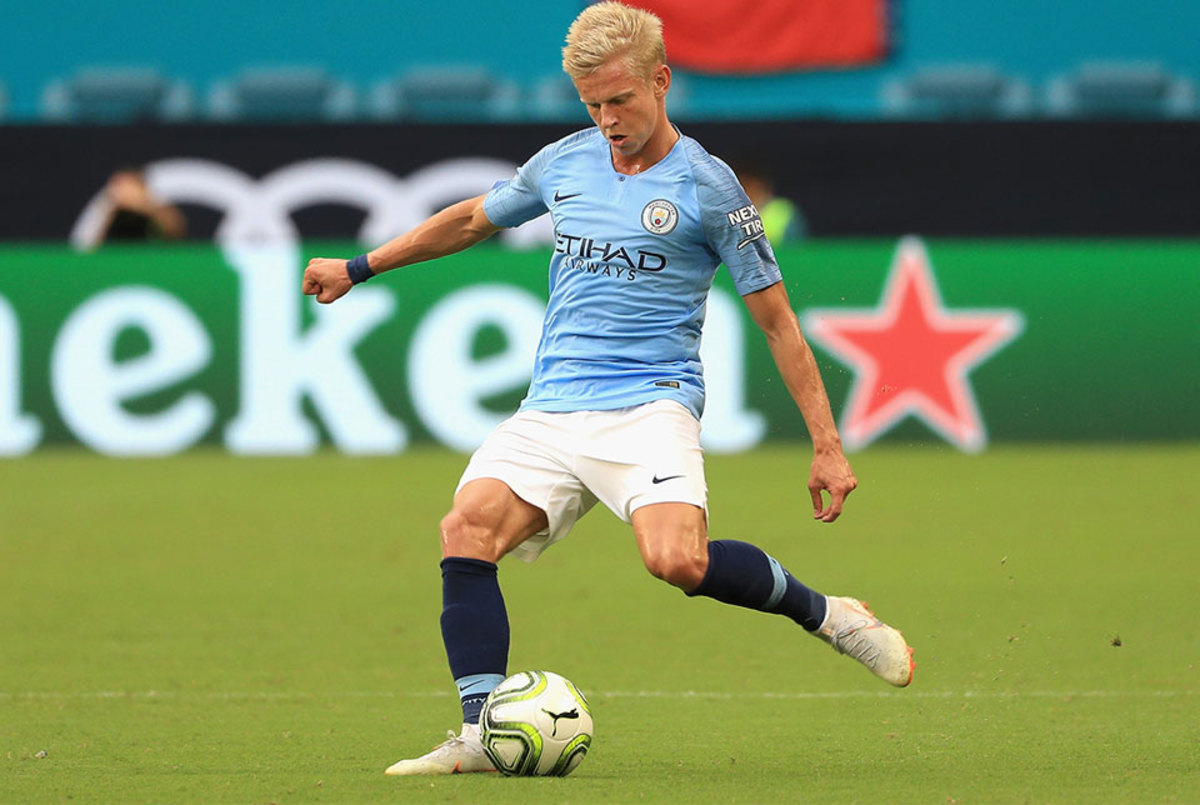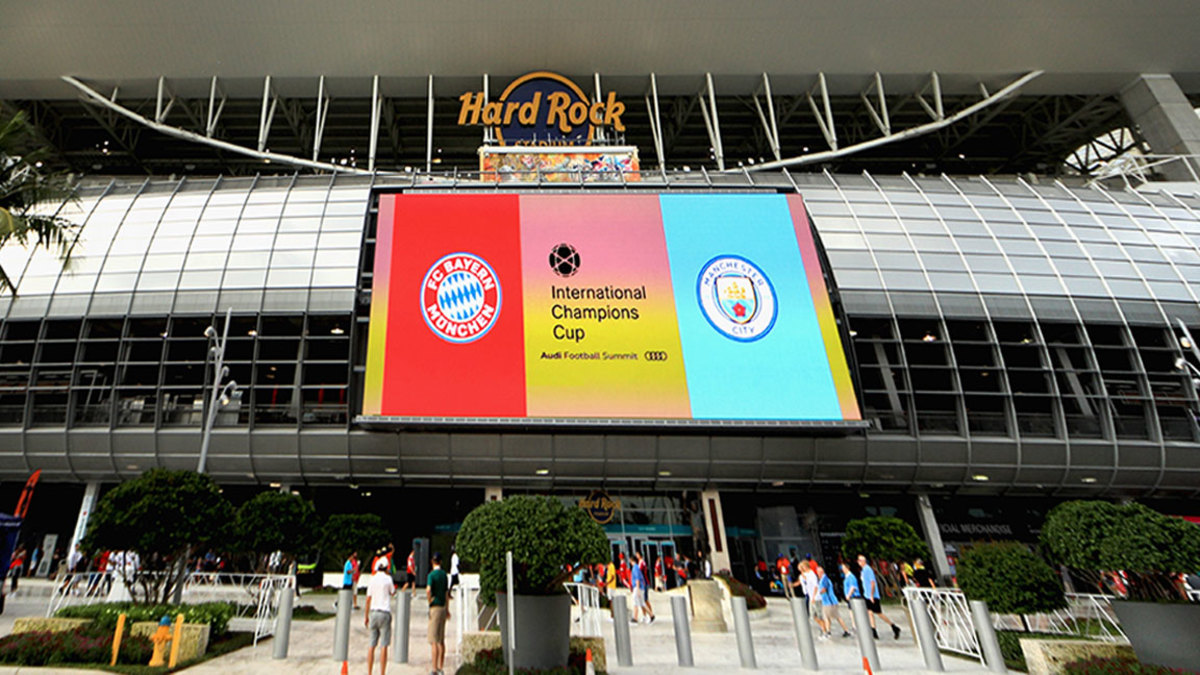 For access to exclusive gear videos, celebrity interviews, and more, subscribe on YouTube!