Over the last few years, the Jacksonville Jaguars have had one of the top defenses in the NFL. With hard-hitting players and a stifling attack, the team has shown they will battle against any opponent week in and week out. A major part of that success has been the play of defensive end Yannick Ngakoue.
The former Maryland Terrapins star has been one of the most productive players in the league at his position since being drafted in 2016, recording 29.5 sacks, 80 tackles, and 10 forced fumbles, as well as one interception and one defensive touchdown. Ngakoue earned a Pro Bowl selection in 2017 for his strong play and he also was voted as one of the NFL Top 100 Players of 2018 by his NFL peers (based on the 2017 season).
In fact, in 2017, Ngakoue was one of only two players in the NFL to have 10-plus sacks and 5-plus forced fumbles during the season. The other player? Defensive Player of the Year and All-Pro Aaron Donald of the Rams. At that time Ngakoue also was the only player in the league with 20-plus sacks and 10-plus total forced fumbles since 2016. Not bad for a third round pick.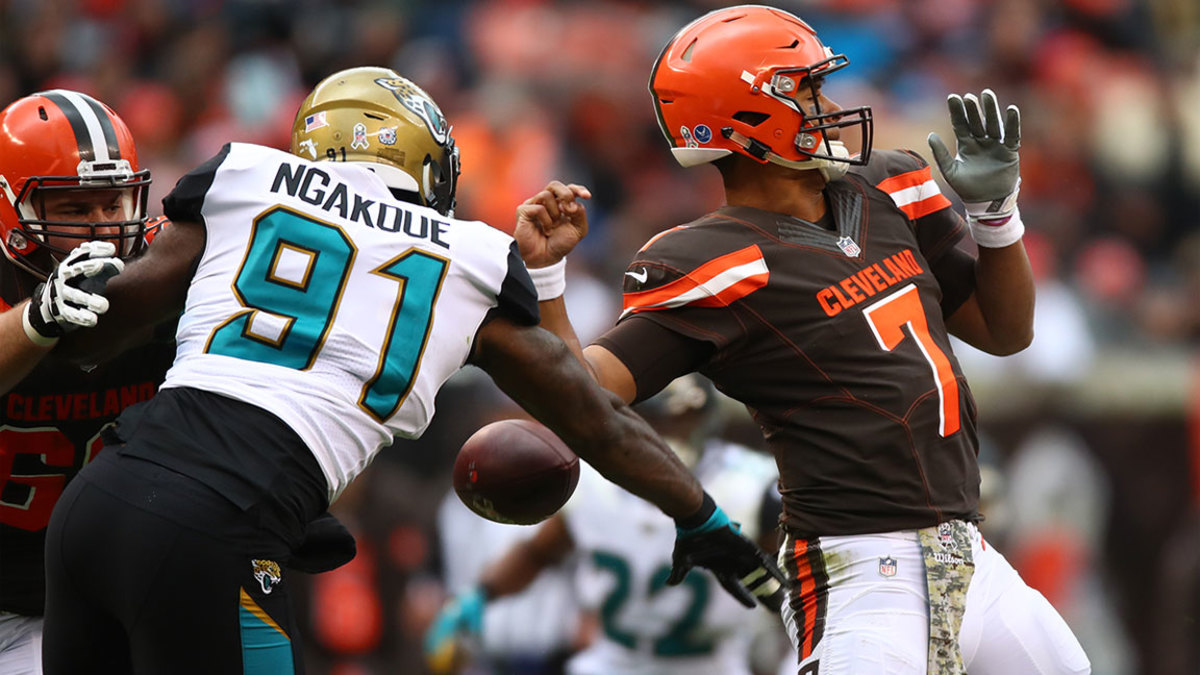 Now, Ngakoue is poised to take another step up as 2019 approaches. As a defensive end, Ngakoue has to train to be nimble and fast enough to chase down quarterbacks and running backs, but he also needs to be strong enough to power past big offensive linemen. His offseason training reflects all that.
"Most of my offseason is spent in the gym, working out and getting my body right for next season," Ngakoue said. "Just getting smarter about my game and making sure I'm ready to take it to the next level once the season starts."
Ngakoue spoke with Men's Journal about how he trains, his nutrition, his ideal one-on-one NFL faceoff, his favorite workouts, and his 2019 expectations for the Jaguars.
What areas do you like to hit most in your workouts and what are some of your favorite workouts to do?
I like to make sure and hit every part of my body in my workouts. Corrective exercises are very important, to allow my body to reset.
If you could go one-on-one against another player in NFL history, whom would you face off against and why?
Joe Thomas. He was the best. There's a lot of legendary quarterbacks in the history of the game, I wouldn't mind sacking all of them.
What's a regular breakfast look like on your routine? How do you like to fuel to start the day?
Usually protein and fruit. Something that's going to help fuel my workouts and the entirety of my day.
What's your nutritional routine and diet like right now? Are you following any strict plans or using certain foods?
I'm eating a lot of lean protein and vegetables. Getting my body right has always started with my diet, so I just make sure that whatever I'm putting into my body is fuel for my workout or recovery.
What's a game-day meal routine for you?
Sweet potatoes, turkey bacon, eggs and water. Lots of water.
Do you have any tips/advice on staying healthy and preventing injuries?
Hydration is always key. Stretching, staying loose. Take the time on recovery and being in shape from the start is huge. Nutrition; football can take a toll on the body so you need yours to be right from the start.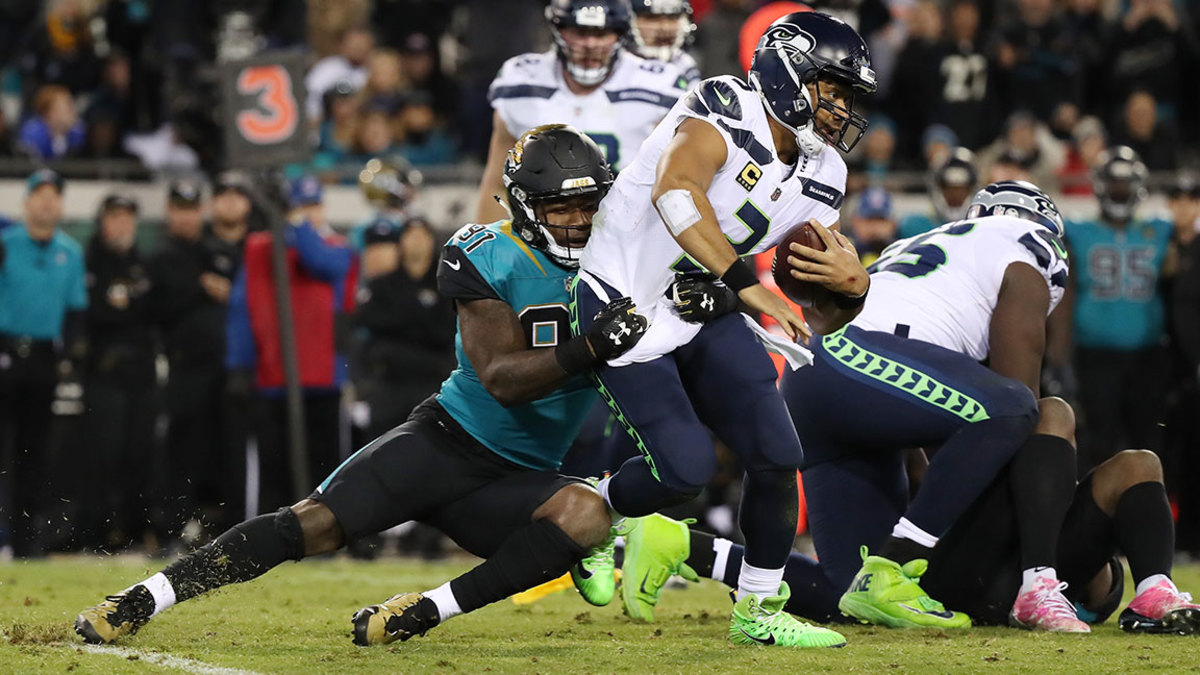 Do you ever use boxing, yoga, MMA training or anything related when you're training in the offseason?
Yoga and jiu-jitsu, which hits the core like nothing else. I try to work my core in every workout I do.
What's the best advice you ever received and how have you used it in your career?
Be coachable. It allows you to become better as a player.
What are you expecting for the team and yourself this upcoming season?
To Win. Playoffs here we come.
Anything you're working on off the field you'd like to speak about?
Faith is important to me, Honestly, I'm always football, 24/7. Getting right for next season, preparing to take it to the next level. A few weeks ago, I took a group of kids to the African American Museum in D.C with my mom. That was a really meaningful experience for me.
For access to exclusive gear videos, celebrity interviews, and more, subscribe on YouTube!