Sports
Jake Paul on Training, Embracing His Inner Problem Child, and the 'Brutal Awakening' Coming to Ben Askren
Up until recently, Jake Paul was best known as a social media celebrity and YouTube star, famous for filming prank videos, dabbling in music, and living the good life. But that was the past. Now, Paul wants to be known as one thing: a boxer. Since making his professional debut last year, he's racked up two commanding knockout victories (albeit over less-than-seasoned opponents). His next fight, a matchup against former MMA bruiser Ben Askren on April 17, will be his biggest test yet.
If you haven't put the fight on your calendar, do so now. The April 17 event, sponsored by Triller Fight Club, will take place at Mercedes-Benz Stadium in Atlanta. It'll feature performances from high-wattage artists like Justin Bieber, Snoop Dogg, Doja Cat, The Black Keys, and Diplo, and undercards include Regis Prograis, Ivan Redkach, Frank Mir, Antonio Tarver, Joe Fournier, and Reykon. This is an official professional fight, subject to all pro boxing rules, and the fighters will face off for eight rounds using 10-ounce gloves.
Despite his 2–0 record, many in the boxing establishment still don't take Paul seriously, but that's not stopping him. We recently talked with him about how he got into boxing, his training, and his mindset going into the April 17 matchup. Spoiler alert: He expects to notch another win in his belt, and quickly.
Men's Journal: Why boxing? What motivated you to get into the sport?
Jake Paul: I love every aspect of it. It's such an amazing sport and there's so much that goes along with it, like the commitment, the press conferences, the shit-talking, the lead up to the fight, the content. And then just the fight in general. Everything about it is super exciting, and I think the biggest thing is that I can control the outcome of the fight before I even get to fight night, and that excites me. If I put in the work, dedicate myself to something, and show up on fight night, I know what the outcome is going to be.
Were you always interested in boxing?
Growing up, I was a wrestler [for Westlake High School in Ohio]. I competed at a very high level in wrestling and had a very good winning record. I think I only lost five times in my last year of wrestling. I also grew up watching UFC and boxing. I lived in a household where we would literally go into the basement and our friends would challenge each other. We'd put on gloves and fight to see who would win, punching each other full-on in the face, then choking each other out. I was always a fighter.
So far, you have two wins as a pro boxer. What did you learn from those fights?
The thing my coaches tell me is "You have a lot of power." At first I didn't really believe them. But now I'm really starting to, because these guys have only lasted seven minutes, total, in those two fights. I've been in the ring for seven minutes and my opponents have been knocked down a total of six times, which is pretty crazy to think about. That means almost every minute I'm landing a punch that's knocking them down. And yeah, I've learned a lot, but most importantly, I'm just getting that experience under my belt: Learning to control the nerves and be calm and peaceful inside the ring.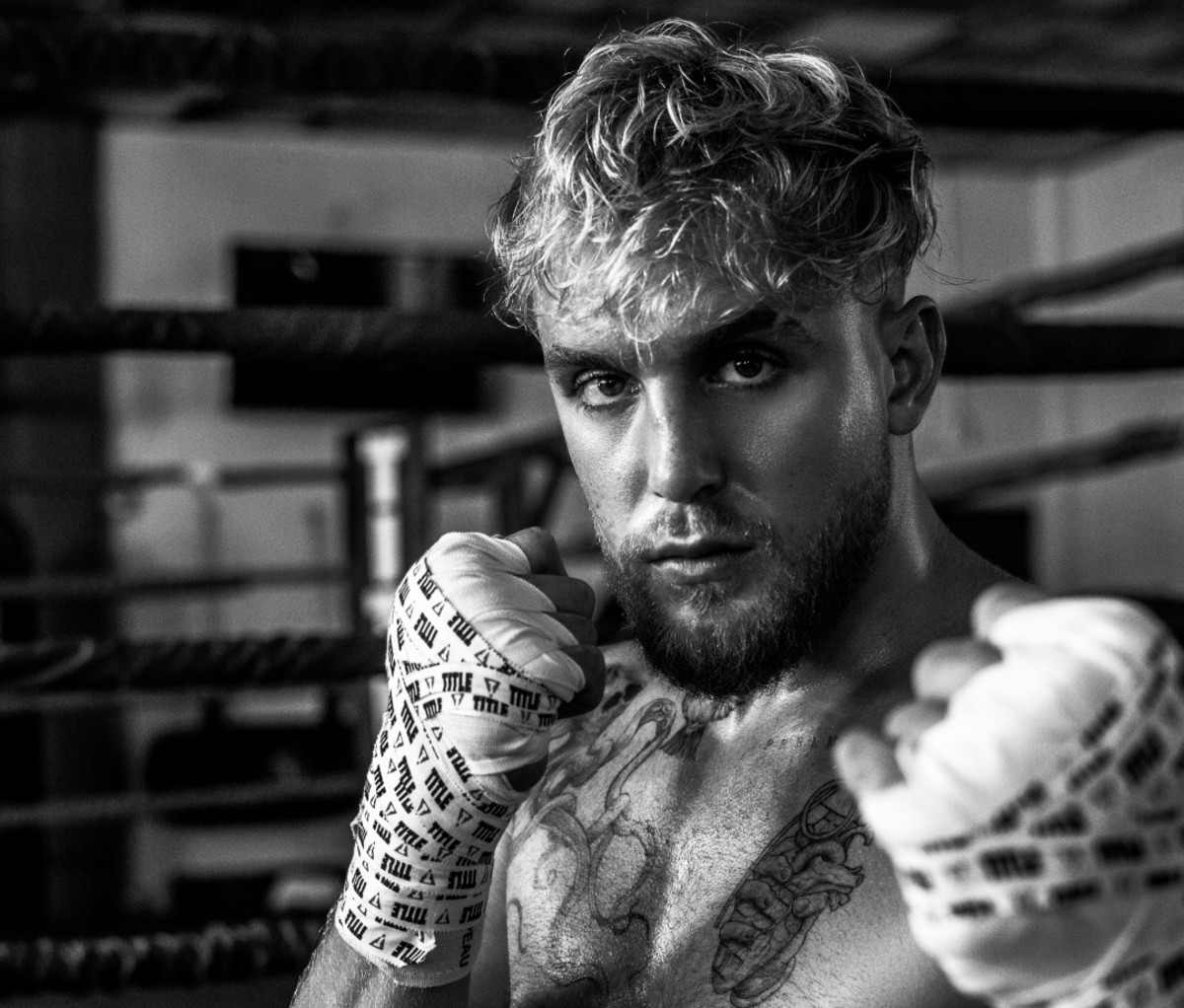 How would you describe your boxing style?
We study a lot of fighters in our camps and take different moves from each of them. But the two people we emulate most are [Wladimir] Klitschko and Oscar De La Hoya. I really like the way Oscar De La Hoya fights. Both of them control things with their jab, so we emulate that a lot, because everything in boxing comes from the jab. If you don't have your jab or your left hand, you're really not able to get anything started. And so, we really worked on distance control and jab placement, then just combinations and dropping the right hand and left hook at the right times. I don't know what I'm known for yet. I guess just knocking people out.
Your nickname in the ring is the "Problem Child." Where did that name come from?
Growing up I was sort of the problem child, if you will. I was always the odd one out, didn't really fit in, and always found myself getting into trouble and creating problems. I was a class clown. I just knew school and all that stuff wasn't really the fit for me. Growing up, going through high school and moving to Los Angeles, still these problems were following me everywhere. When I found boxing, I felt liberated as a person. I felt like I could finally be myself. When I embraced that, my career took off. It's sort of a message to anyone out there who's a problem child, or is maybe the younger brother who doesn't fit in or get good grades. It doesn't mean you can't become successful and be loved for who you are. That's where the name comes from. And then, I'm also just a problem for people in the ring.
What do you want to bring to boxing, and how do you want to change the sport?
I want to bring the younger generation to boxing and really get them to fall in love with it like I have. A lot of people are casual viewers, but they don't actually know what's going on in the sport. I want to be the person who brings all these new eyeballs and makes them actually fall in love with the sport of boxing, because I think it's an amazing sport that everyone should be a fan of. Boxing is at a great place right now. It's making a massive comeback, and I just want to contribute to that.
Who have you been training with?
My head coach is BJ Flores, who's a former heavyweight champion, and my assistant coach is Jacob Chavez. Both guys have been in the game for a long time. Also, J'Leon Love, who's an amazing fighter himself. Those are the three guys in my corner, and I've been sparring with many world champions. Jean Pascal is one, and I've been sparring with Andrew Tabiti. I'm also fighting guys from the UFC. I've sparred against Platinum Mike Perry. I've had some amazing sparring sessions with some really high-level people, and we're just getting better every single day in the gym.
Who's been your toughest sparring partner so far?
Definitely Andrew Tabiti. We had some really solid rounds going back and forth. He's very precise. I mean, he went to the Olympics. He's been fighting his entire life. He's just super, super sharp, super calculated, and has a lot of high-level professional tricks.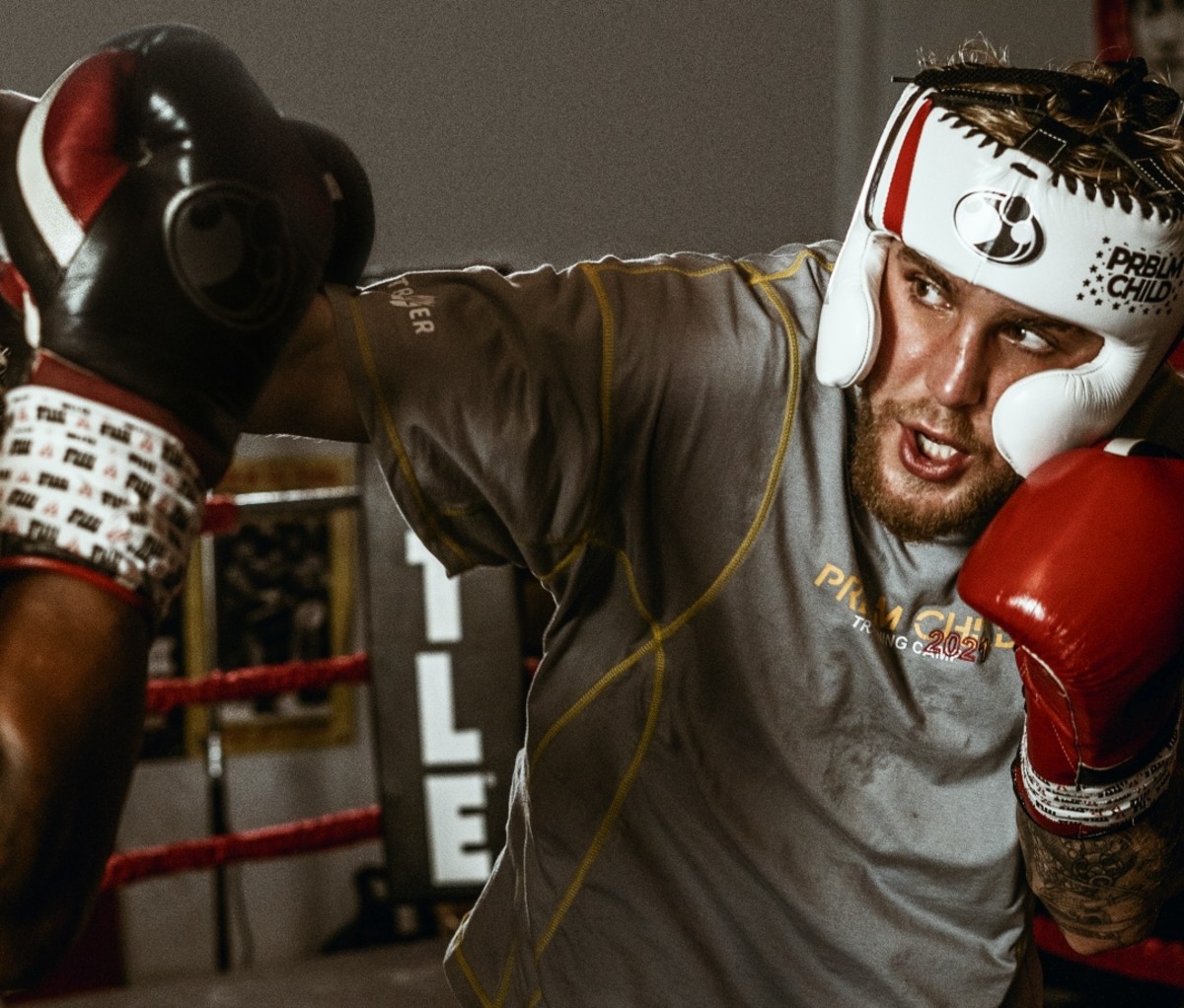 What does a typical week of training look like for you?
Mondays: I'll wake up, have some oatmeal, do 10 minutes of meditation, sort of visualizing the fight and visualizing everything we want to accomplish for the week, then we'll hit a three- to seven-mile jog. After that, I'll go into some stretching and some recovery, do an ice bath, then I'll typically take a nap. Nighttime is a complete boxing workout—do some more meditation, then work for 10 to 15, sometimes 20 rounds. That's shadow boxing, hitting the mitts, working the heavy bag, doing the speed bag, doing drills with the noodles. Typically after that we'll do some core work and neck exercises, then I'll come home and go back into some stretching and ice baths again. That's a typical Monday.
Tuesdays: This is usually a sparring day, so we'll just prep for the whole day, then spar at night, simulating like it's a real fight. We'll spar anywhere from four to 10 rounds, depending on where we are in camp. Sometimes I'll spar two guys. It's always good to have a fresh guy come in, just sort of be there on you for some cardio, then back into recovery and ice baths.
Wednesdays: In the morning, we hit the football field and run some really hardcore wind sprints. Recover after: ice baths, massaging, stretching, cupping, sometimes cryotherapy.
Thursdays: Morning we'll hit a strength and conditioning circuit. At night, it's back in the boxing gym, anywhere from 10 to 20 rounds of mitts, heavy bags, same sort of workout.
Fridays: Another boxing day at night, but a little bit lighter of a session.
Saturdays: I spar again, and usually do an intense yoga session at night too.
How are you fueling up for all this training?
Usually a bowl of oatmeal before morning practices. For breakfast I usually eat the same thing: an omelet with chicken, sunny-side eggs, toast, and fruit. Nothing too crazy or out of the ordinary. Lunch usually consists of lean chicken and rice or quinoa, or salmon and quinoa. I've always got vegetables in there, like Brussels sprouts, asparagus, broccoli. For dinner, the same sort of thing: fish, chicken, or even red meat, sometimes elk.
What's your favorite cheat meal?
Meat lover's pizza and ranch with some wings.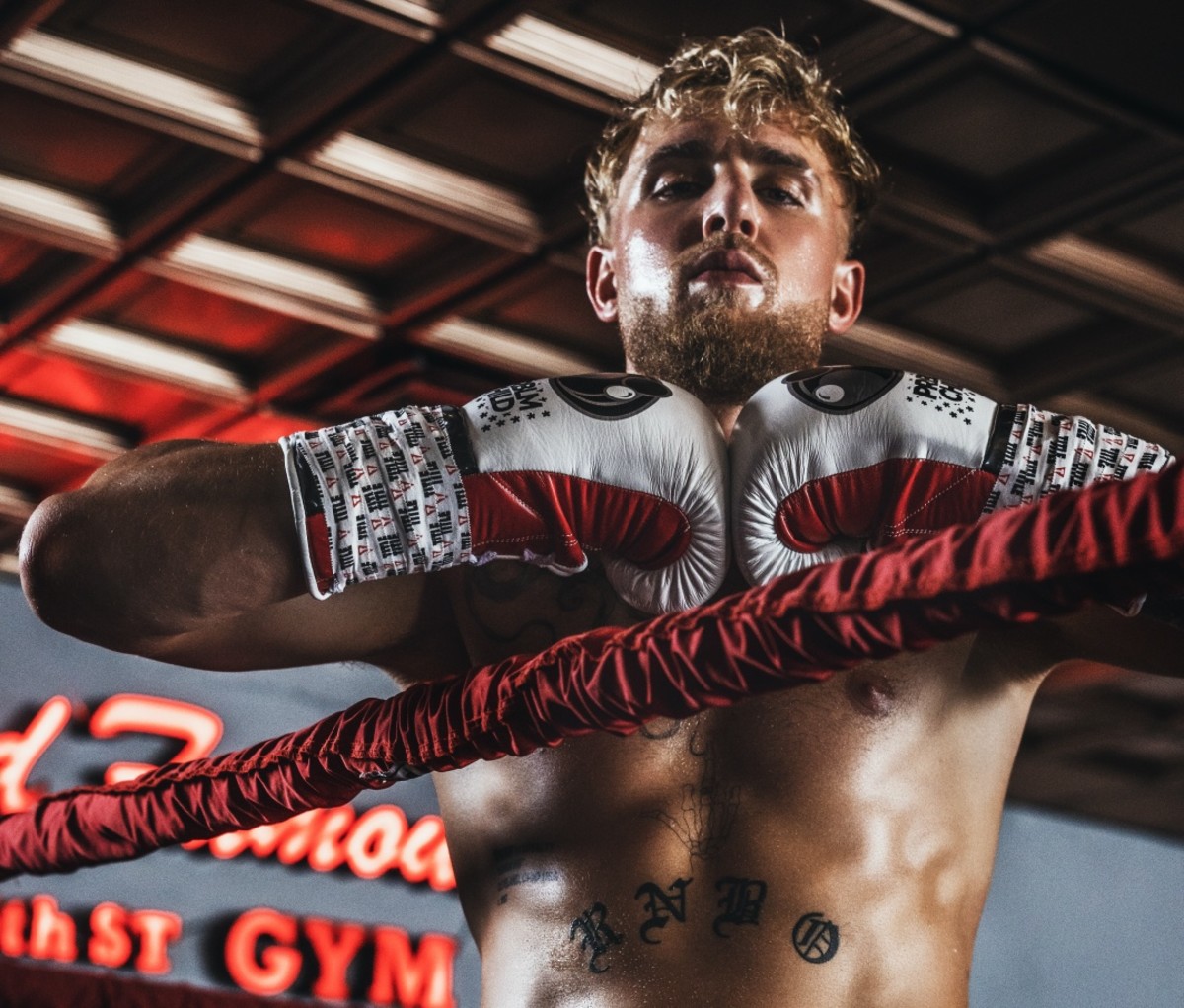 Your last pro fight was against Nate Robinson. How has your boxing changed since then?
I can fight on the inside. Before, I used to just mainly stay on the outside and use my distance, and I didn't really have an inside fighting game. But now I'm really good at fighting on the inside. My punch count is a lot better, my combinations are better, and I'm just more calm and relaxed, and that's a huge, huge thing. And just being patient. I think when you first start boxing you want to just punch away and knock everyone out, but it's actually a patient man's sport.
What are you trying to prove in this fight against Ben Askren?
I feel like they just don't think I can fight, and I'm going to prove I have power that knocks people out, and I can fight. I'm a real fighter, and I'm here to stay. I'm here to make a lot of noise, ruffle a lot of feathers, and do massive fights. I talk a lot of shit, but I'm going to back it up.
What's your biggest advantage over Askren?
My speed, my power, my athleticism, and my boxing ability in general. This is his first boxing match. He's been in a lot of MMA fights, but at the end of the day he's always been able to resort to taking someone down as a defense mechanism. Now when he has to stand and exchange punches with me, he's going to be in for a brutal awakening, because he can't just take me down.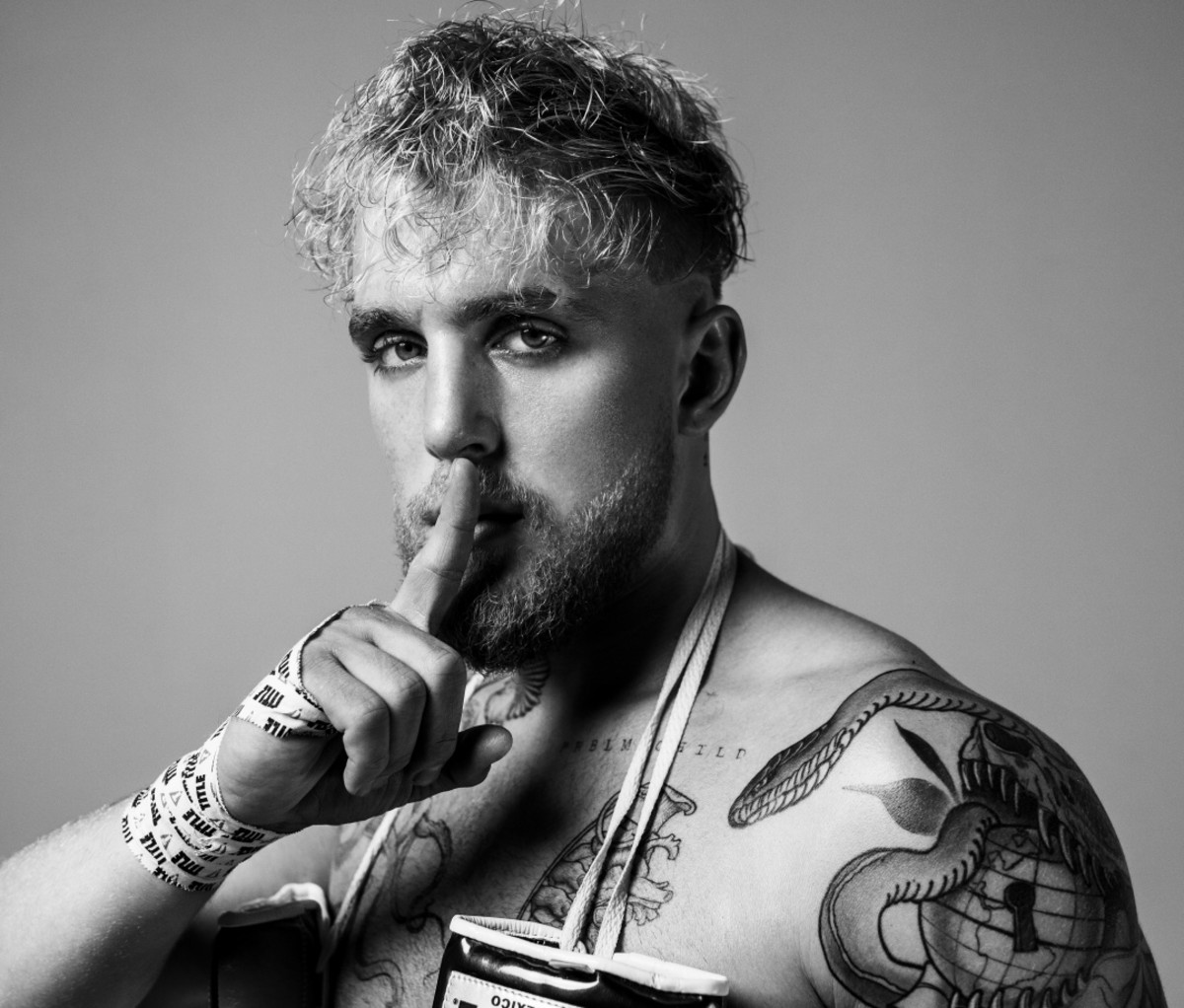 Looking beyond your fight on April 17, what are some of your dream matchups?
There's a list of people who I want to knock out right now, and it's Nate Diaz, it's Conor McGregor, those sorts of guys. I think Jake Paul versus Floyd Mayweather will for sure happen. I think Jake Paul vs. McGregor will happen, and those are the two biggest names in combat sports.
OK, time for some predictions. Your brother, Logan Paul, vs. Floyd Mayweather. What's going to happen?
I think Mayweather wins by decision. I think my brother will put up a really good fight and give Mayweather a bigger challenge than he's thinking of right now.
You vs. Mayweather?
Jake Paul beats Mayweather by decision. I think he's older, he's not as motivated. Let's say the fight happens two or three years from now. He's going to come into it thinking it's a joke. He's going to be 50-something years old and probably already have beaten my brother and be like, "Oh, it's going to be the same person I'm fighting." And he's going to be in for a rude awakening.
You vs. Conor McGregor?
Jake Paul beats McGregor by decision. He's not a boxer first, and he's not in his prime. He's sort of on a downhill spiral. I mean, you saw him get knocked out in his last fight. He's older, he's not as motivated. I'm taller by a lot, I weigh more, and I believe I'm a better striker in boxing.
What's going to happen on April 17?
I'm going to knock out Ben Askren in under two rounds.
That's quick. Will you have enough time to show off your boxing skills?
If it does happen to go into the later rounds, then so be it. I'll be able to showcase more things. But, honestly, I think me knocking him out in under two rounds will be the showcase of that ability.
In partnering with Triller, Jake Paul was represented by Nakisa Bidarian, CEO of BAVAFA Sports LLC.
This interview has been edited for length and clarity.
For access to exclusive gear videos, celebrity interviews, and more, subscribe on YouTube!