About six years ago, John Isner—the current No.1 American tennis player in the world—figured something out: The best guys didn't go it alone.
All of the greats had teams of people who traveled with them, helping them ace every element of the sport.
"I realized I needed that if I wanted to take my game to the next level," the 33-year-old tells Mens Journal.
But Isner didn't just wrangle up a strength and conditioning coach. He also enlisted the help of a more surprising professional: a chiropractor. Since 2012, Clint Cordial, D.C., a Montana-based chiropractor has been traveling with Isner, working with him on a daily basis.
And before you start thinking America's top tennis pro runs off to have his back cracked after a match, know this: Today, many athletes seek out chiropractors not just for adjustments but also for their specialization in soft-tissue work—targeted stretching, massage, dry needling, cupping, and treatments—such as muscle activation technique (MAT) or active release technique (ART) that help the body prepare for and recover from exercise.
MAT, for example, is a manual chiropractic assessment used to identify imbalances, compensations, joint instability, or decreased range of motion. In short: You feel like something's off, so your chiropractor performs a few massage-like tests in an attempt to locate the issue, then delivers a targeted treatment to heal it.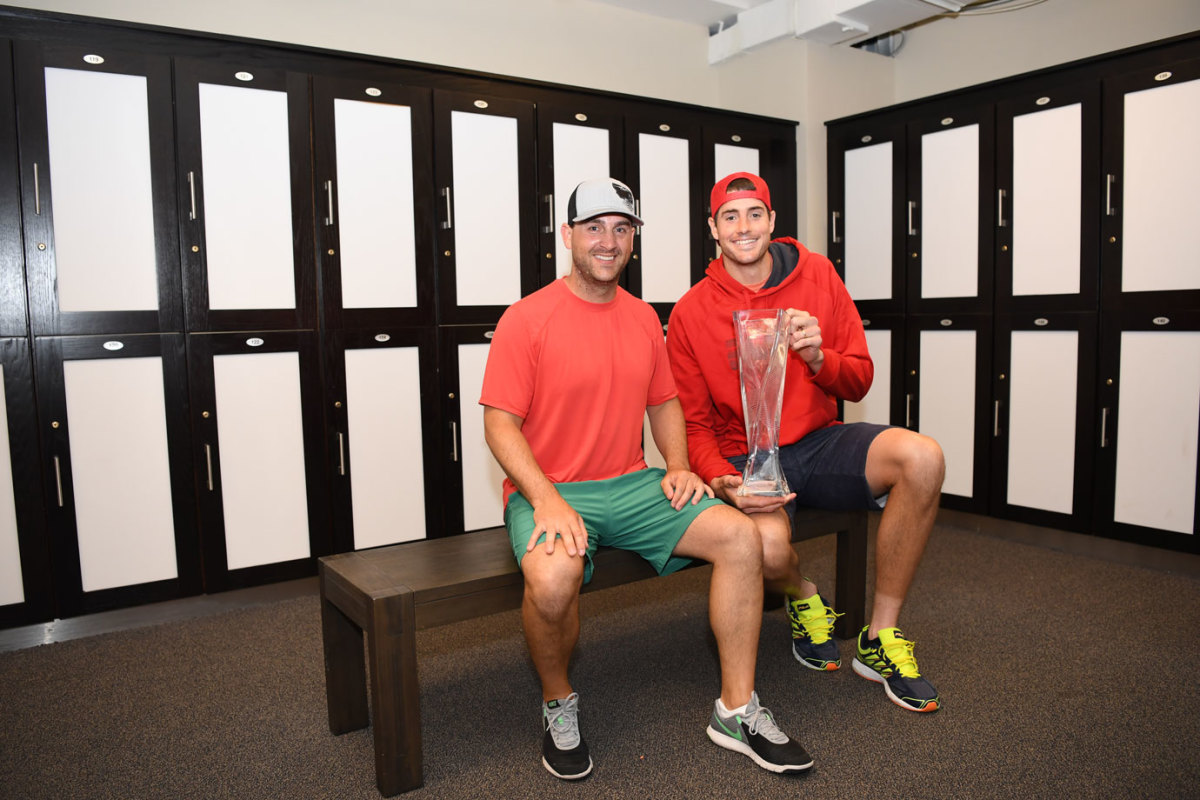 "It's all about going in and trying to figure out which muscles aren't firing correctly, then targeting them to help with range of motion, your sport, or active daily living," Cordial says. "You want to have your muscles work and fire as efficiently as possible." This helps promote mobility, stability, and pliability, he says.
In large, Isner credits this kind of work to his continued success on the court to (just last month, he won the Miami Open—the biggest victory of his career, he told The New York Times).
It makes sense. Anyone who plays a sport that demands both speed and endurance (Isner played what's the longest tennis match in history—11 hours and five minutes—at Wimbledon in 2010) needs to build a body that can last. But for Isner, these treatments are particularly relevant: He towers at 6' 10".
"I'm likely the heaviest player on tour," he says. "I weigh 230 pounds, so playing tennis on hard courts takes a beating on my body. After I play a long, physical match, I need to be able to wake up in the morning and feel pretty good."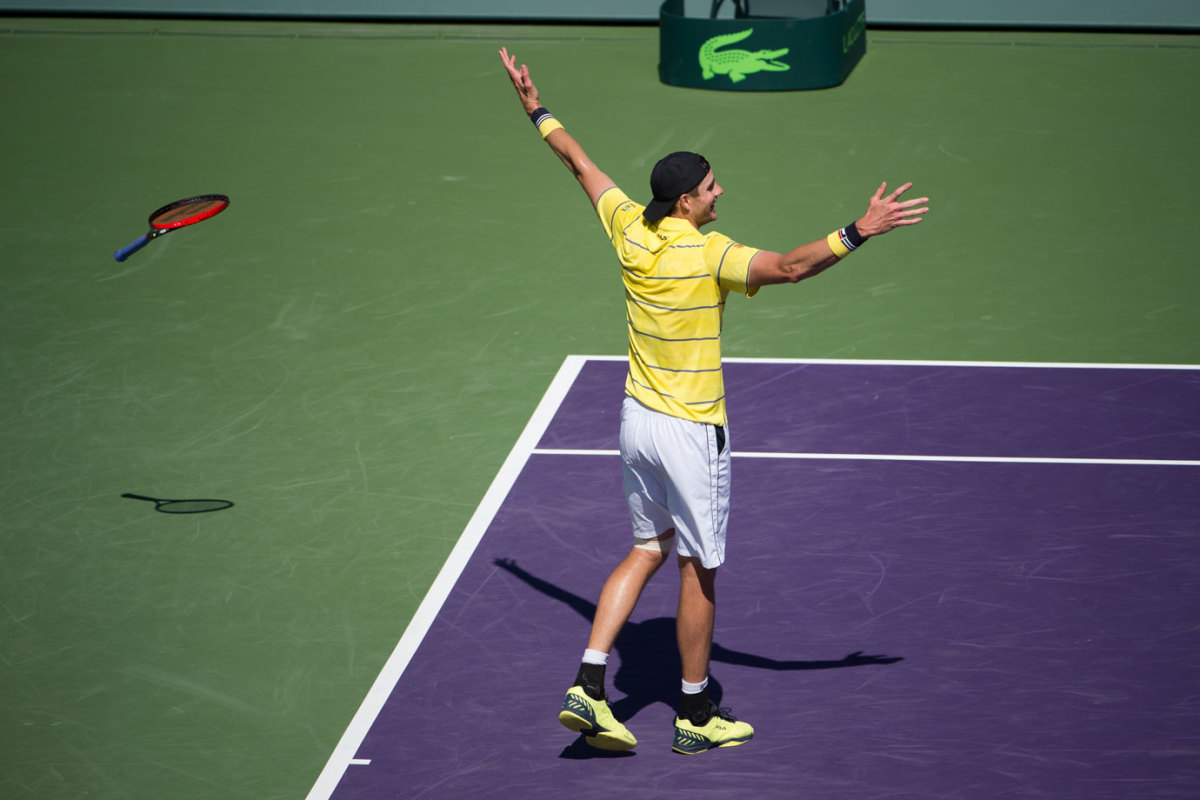 Targeted chiropractic work aims to lessen the load on joints, rehabbing the body in its downtime.
"When something pops up or you have an injury, sitting on the couch and letting it heal itself doesn't really work," Isner says. For him, active recovery has become a lifestyle. "I rarely—if ever—take a full day to not do anything," Isner says.
"When I become stagnant and take too much time off, I actually feel terrible."
And if he's not on the table or the court? You might find Isner in a SoulCycle studio for a little low-impact cardio.
"I'm not the best at it by any means but when that class is over, I'm walking out of there drenched in sweat, huffing and puffing," he says. "The women are much better than I am—but I don't really care how I look. I just know it's a very good workout."
For access to exclusive gear videos, celebrity interviews, and more, subscribe on YouTube!