As an NBA champion and 4-time All-Star, Cleveland Cavaliers star Kevin Love knows a thing or two about staying active and in shape.
That's why he was a perfect choice to help present the Boy & Girls Club of America Fitness Challenge grand prize to a local Cleveland chapter.
The six-week program first started off in January with Love's teammate, Kyrie Irving, and challenged kids in the community to get involved in physical fitness and other activities. The grand prize was presented by Love to the local Cleveland Boy & Girls Club that logged the most minutes of physical fitness during the program.
Love spoke with the kids about his struggles with weight when he was younger and how he developed healthy habits and an active lifestyle at an early age. The forward encouraged the kids to keep up with their activities even after the program.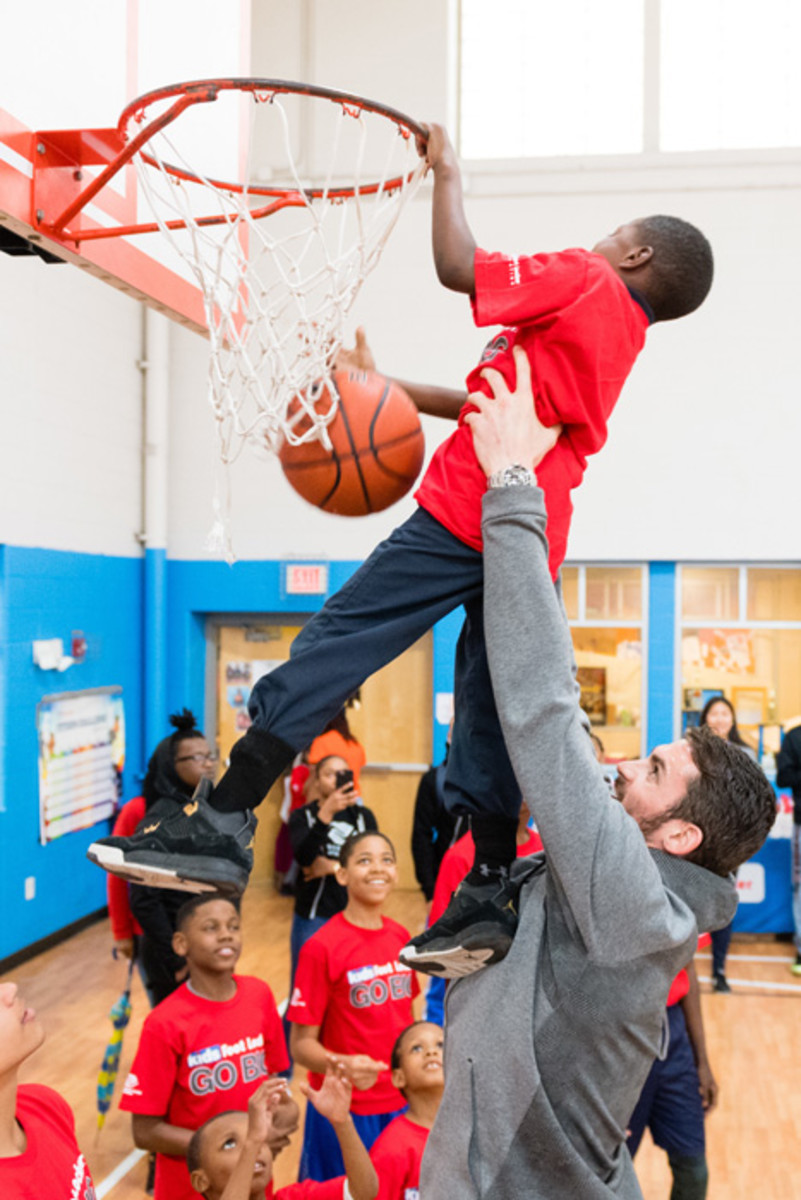 Love presented the check and answered questions from the kids and played some hoops with them too.
Love played one-on-one and also showed off some dribbling tips and tricks for the kids to try.
The Cavaliers forward spoke with Men's Fitness about participating in the program and what it meant to help give back to the community.
(Editor's note: This interview has been edited for clarity.)
MEN's FITNESS: What has it been like working with Foot Locker and the Boys & Girls Club on this program?
Kevin Love: It's great, it's always a good thing to work with groups like this and to promote kids being healthy and wanting them to be active. I had a lot of mentors and people I looked up to who helped me be active and play different sports and make good decisions early on in my life. That's what we teamed up to do and I want to be a positive influence for the kids and hope that this extends past the program we've started.
 
What do you hope kids get out of this program?
 
I hope they have fun with it, something like this shouldn't be a job for them. It should be fun to get out and be active and get everyone moving around and being healthy. I hope they take away some discipline too, about making good choices about staying active. It's a good lesson to learn early on and they're all excited about being a part of it.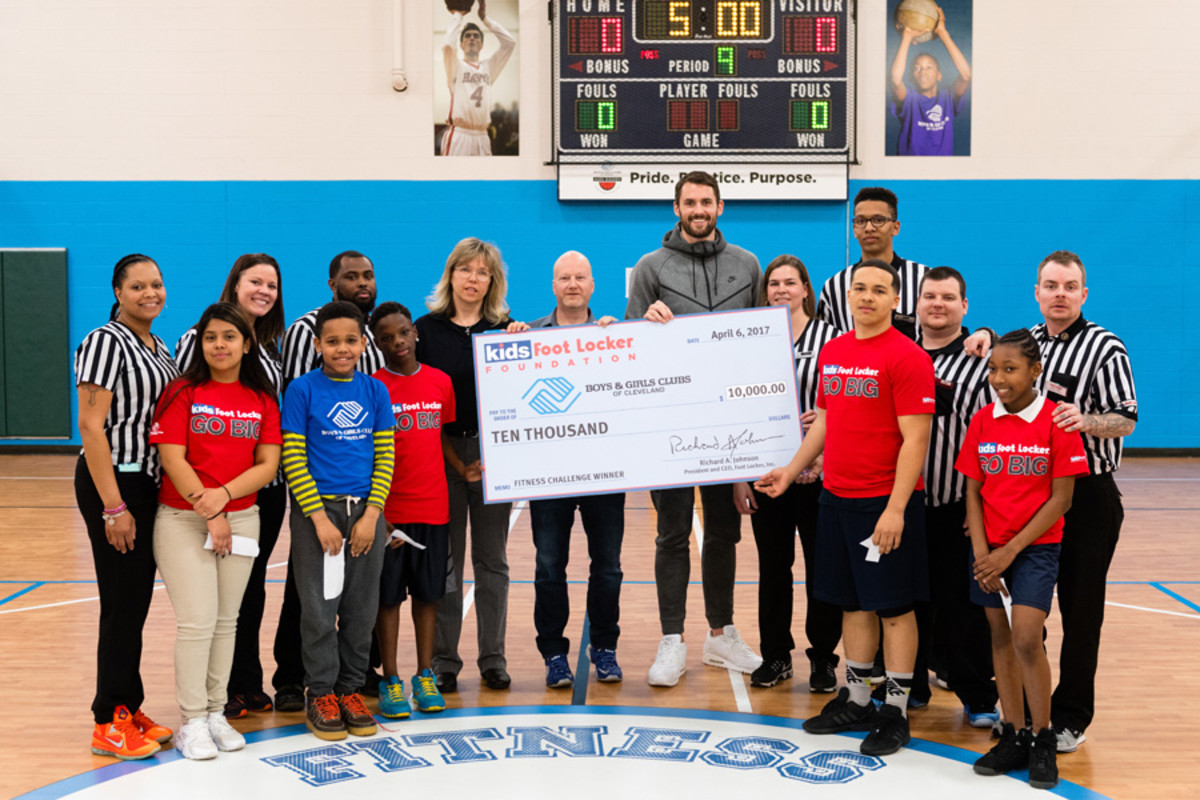 What advice do you have for kids and young adults about living a healthy lifestyle?
Learn to make better decisions, whether it's with your diet or exercise. Make sure you do a little extra every day and try and be better version of yourself every day. I did get good advice early on in my life, but I was a bit of a bigger kid and there were some things that I could have gotten better at. But developing really good habits moving forward no matter what age you are, it's good to do and has a lasting impact.
What does it mean for you to have a platform as an NBA player and work with kids in the community?
I think we all get to write a verse in a way, we all have a a part to play, having a platform as an athlete. With basketball being a global game, we have the ability to have a positive influence on the youth and this is one of the best things about it. We get to instill values and help kids make the right decisions on and off the field. Whether you play sports or not, it transcends that.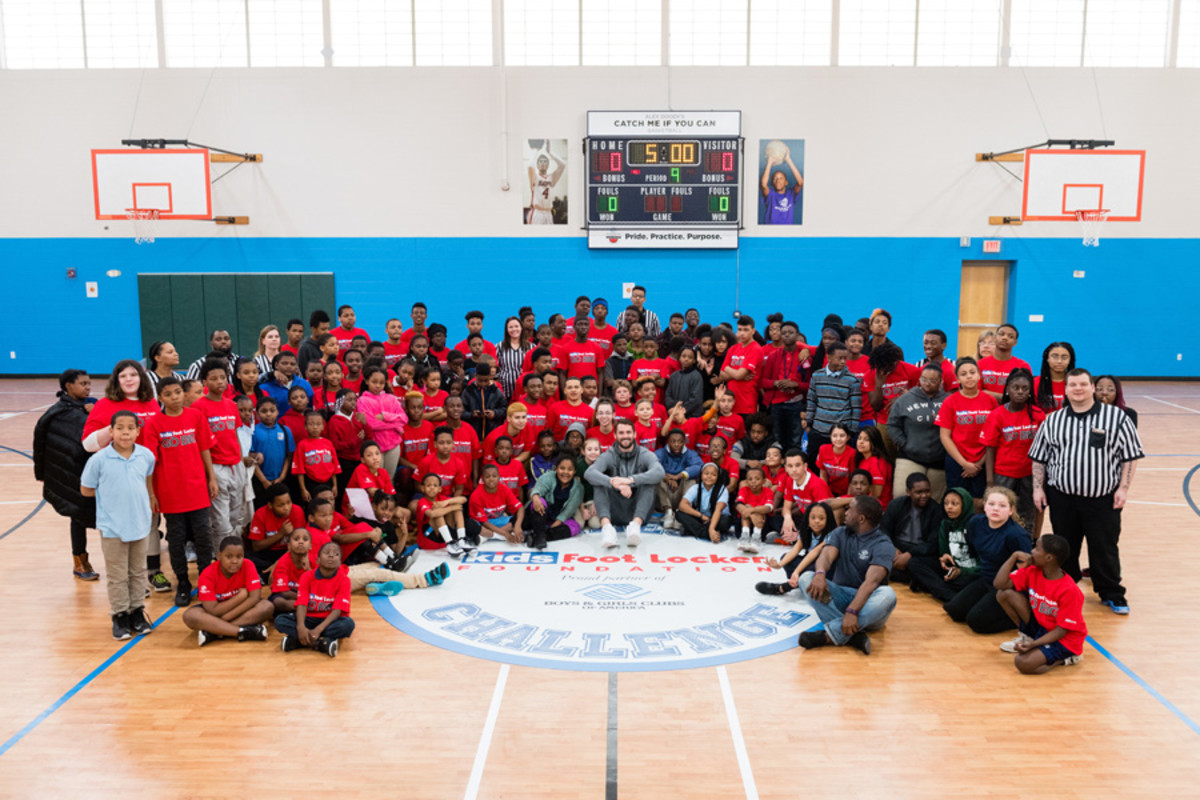 For access to exclusive gear videos, celebrity interviews, and more, subscribe on YouTube!