Sports
Sparring, Ice Baths, and Brain-Boosting Mushrooms: How Logan Paul Is Training to Take on Floyd Mayweather
The biggest night of Logan Paul's life is coming up on June 6. At Hard Rock Stadium in Miami, he'll step into the ring to face Floyd Mayweather, one of the greatest boxers of the modern era. In a career that stretches over two decades and includes a stack of world titles, Mayweather has amassed a perfect 50–0 record. Paul has his work cut out for him, to say the least. But when we caught up with him recently, it was clear he's not just training hard. He's working like his life depends on it.
"When you get presented with an opportunity of this magnitude, you gotta work as hard as you possibly can to capitalize on it," Paul tells Men's Journal.
The work started eight months ago, and hasn't let up since. To help him, Paul has tapped renowned boxing trainer Milton Lacroix, who also prepped him for his first-ever boxing match in 2018.
Although he can hit hard, Paul doesn't describe himself as a bruiser. Instead, he stays elusive, always watching his opponent, and uses his stellar reach (he's 6'2" and has long arms) to his advantage. In training, he and Lacroix have been focusing on honing those skills.
"Milton is really good at identifying my strongest attributes and making them most effective for me," says Paul.
So what does training to fight one of the best boxers in the world look like? It's a full-time job. Paul recently moved to Puerto Rico to escape the limelight, and despite the sunshine and palm trees, island life has been tough: He trains six days a week.
Paul gave us a peek into what his typical schedule looks like, how he keeps his body from breaking down during months of grueling conditioning, and how he's preparing to take on one of the best boxers in history.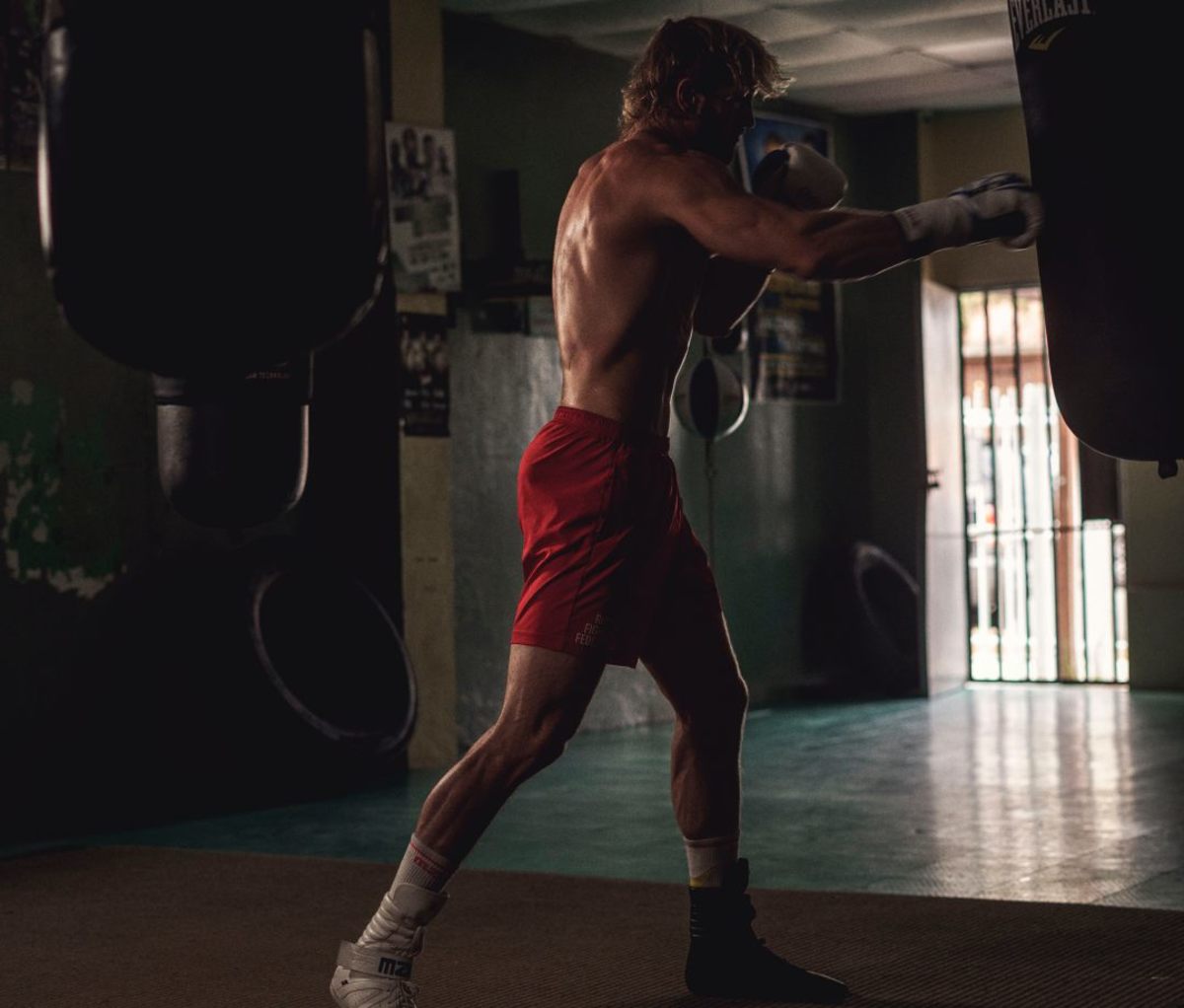 Logan Paul's Training Routine: Trouble in Paradise
The fight will take place on a Sunday night, so Paul's training routine follows a Saturday to Thursday schedule with a break on Friday.
Saturday: The training week begins with a boxing and conditioning workout. To start, Paul jumps rope for 30 minutes, then goes directly into shadow boxing while holding four-pound weights for six rounds. He'll follow that with six rounds of pad work with a partner, another six rounds hitting the heavy bag, then two rounds punching a speed bag.
He'll usually finish the workout with neck and core work. To strengthen his neck, Paul will lie down at the edge of the ring, with his head hanging off it, and move his head up, down, and side to side continuously for three minutes at a time. The core work is wide-ranging—and there's a lot of it, says Paul. Bodyweight moves like crunches, reverse crunches, side planks, and side-plank twists are all on the menu.
"We'll do anywhere from 500 to 1,000 reps," he says.
Sunday: It's all about replicating the conditions of fight night. To that end, Paul sleeps late and works late, with the goal of conditioning his body to reach peak performance around the bout's start time. The day's agenda is one long sparring session: 10 to 12 rounds with three different fighters, broken up into three to five rounds with each partner.
Monday: Paul crams in two separate workouts: In the morning, things kick off with another cardio-heavy boxing workout, similar to Saturday. He'll warm up his lungs with a jump rope session, then transition to shadowboxing and hitting the heavy bag. After a midday rest, he'll gear up for a four- to six-mile jog at night.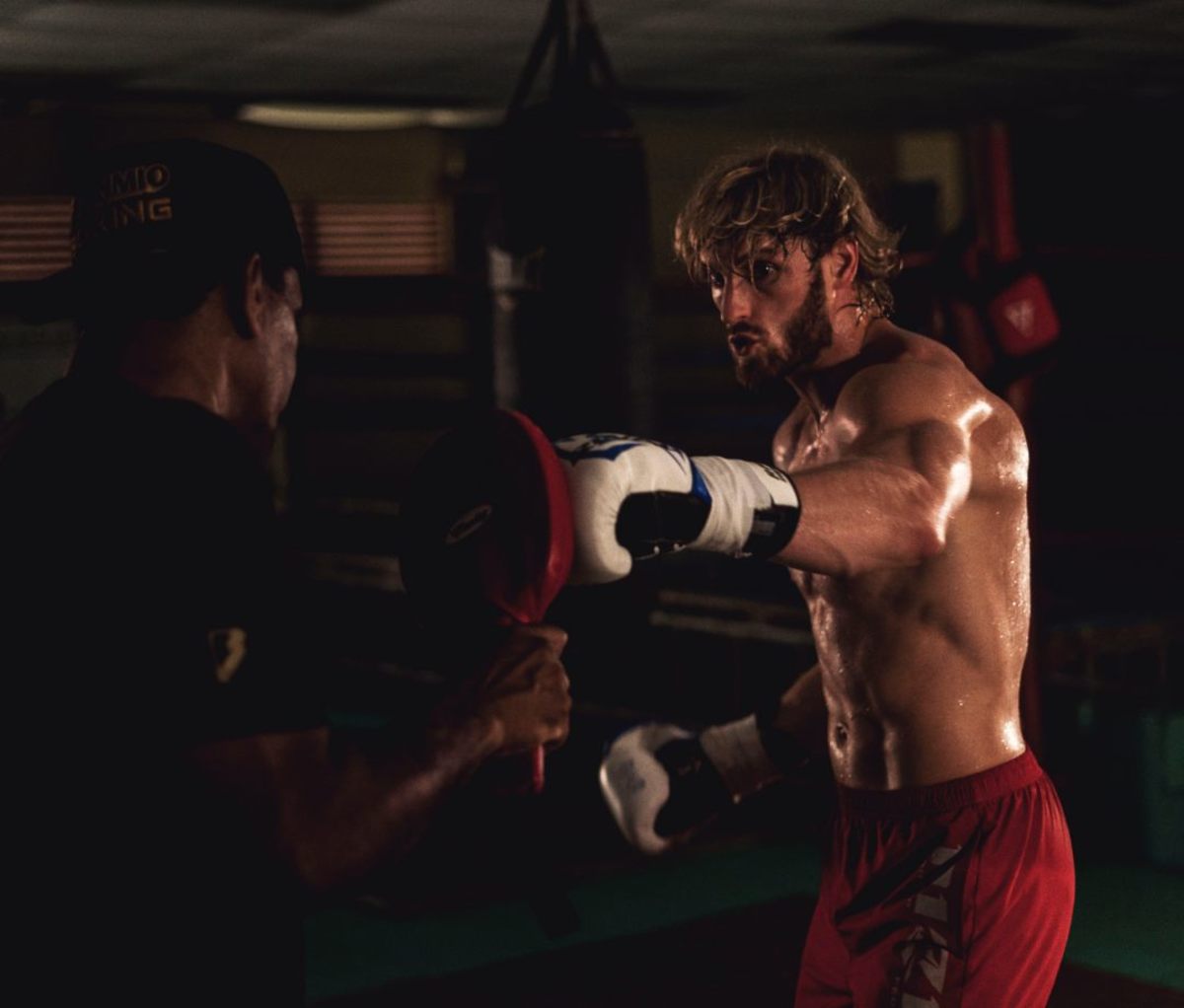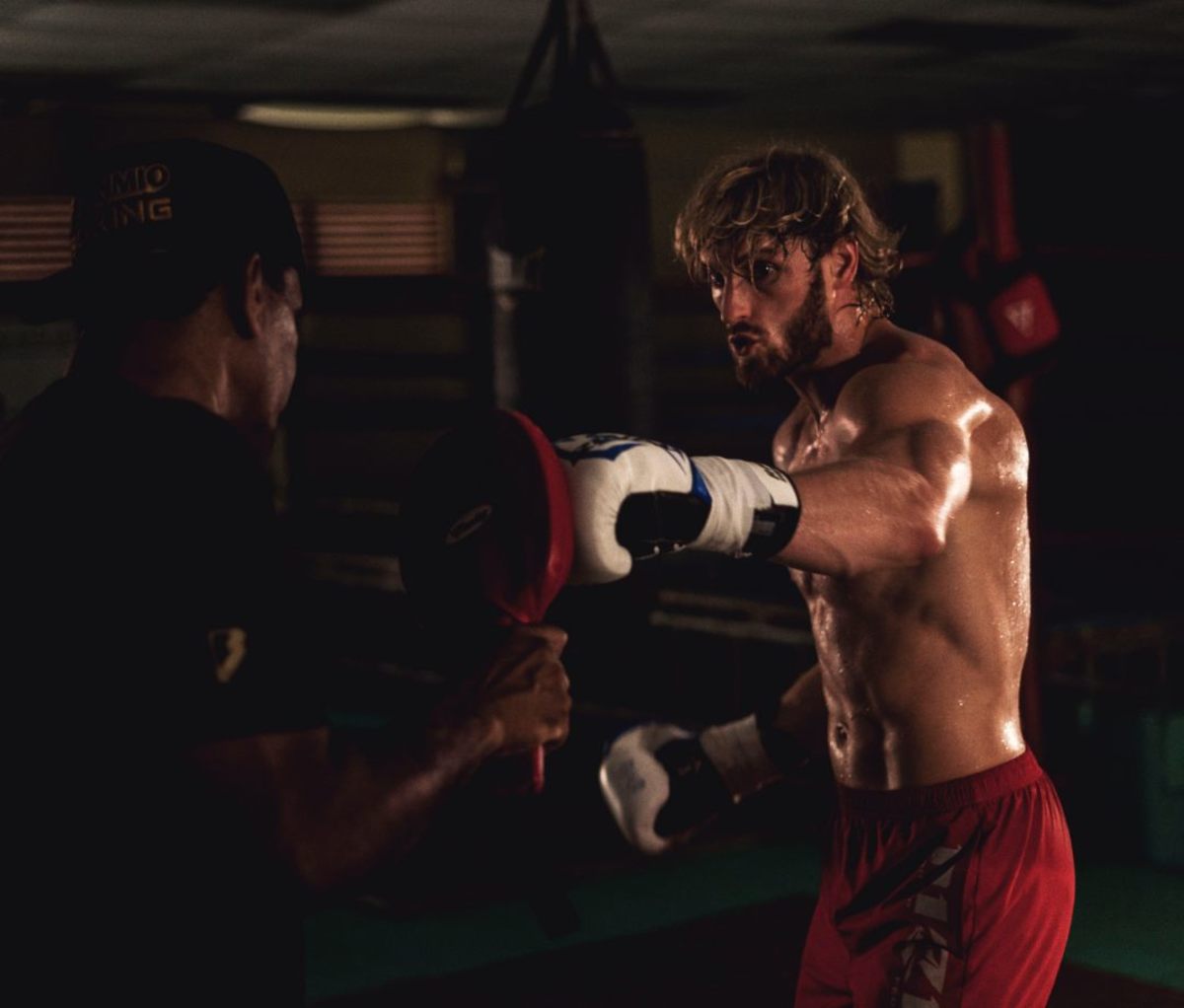 Tuesday: A conditioning day, this is where things take a brutal turn. Lacroix has cooked up all kinds of sadistic workouts. One of Paul's least favorites: Heading outside to drag a weighted sled up a hill—while backpedaling.
Wednesday: Paul spends the day inside the ring. Just like on Sundays, he'll go 10 to 12 rounds with three different partners. For all his sparring, he brings in local talent—another benefit of moving to Puerto Rico. The island is home to a thriving boxing scene, and there's no shortage of skilled fighters.
"A lot of these guys are really good," says Paul.
Unfortunately, some of them sign up expecting to trade punches with a softie. They quickly get a rude awakening.
"They're all excited until they actually spar with me," he says. "The comment is always, 'Holy shit, you're not a YouTuber, you're a real fighter.' "
Thursday: Another two-a-day practice, Paul starts with a five- to six-mile run in the morning, then dives into an afternoon devoted to strength work. But you won't find a lot of heavy weightlifting in his training schedule. Although he'll hit the squat rack to work his legs, he focuses mainly on bodyweight and resistance band moves to work his core and upper body. This way he can get strong without tacking on huge amounts of muscle.
"I get big very, very quickly," says Paul. But that growth equates to slowness, and one of my strongest attributes is my speed."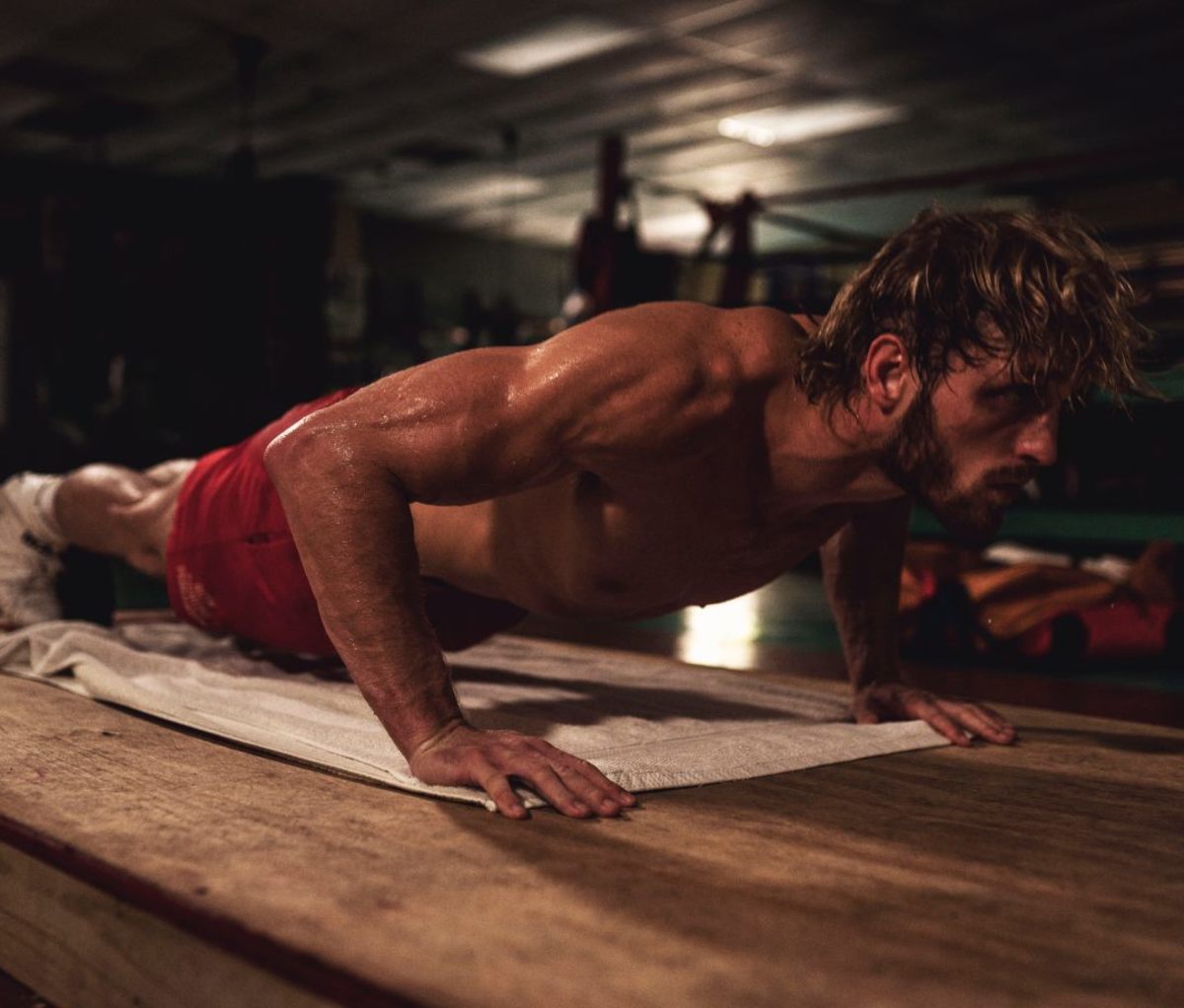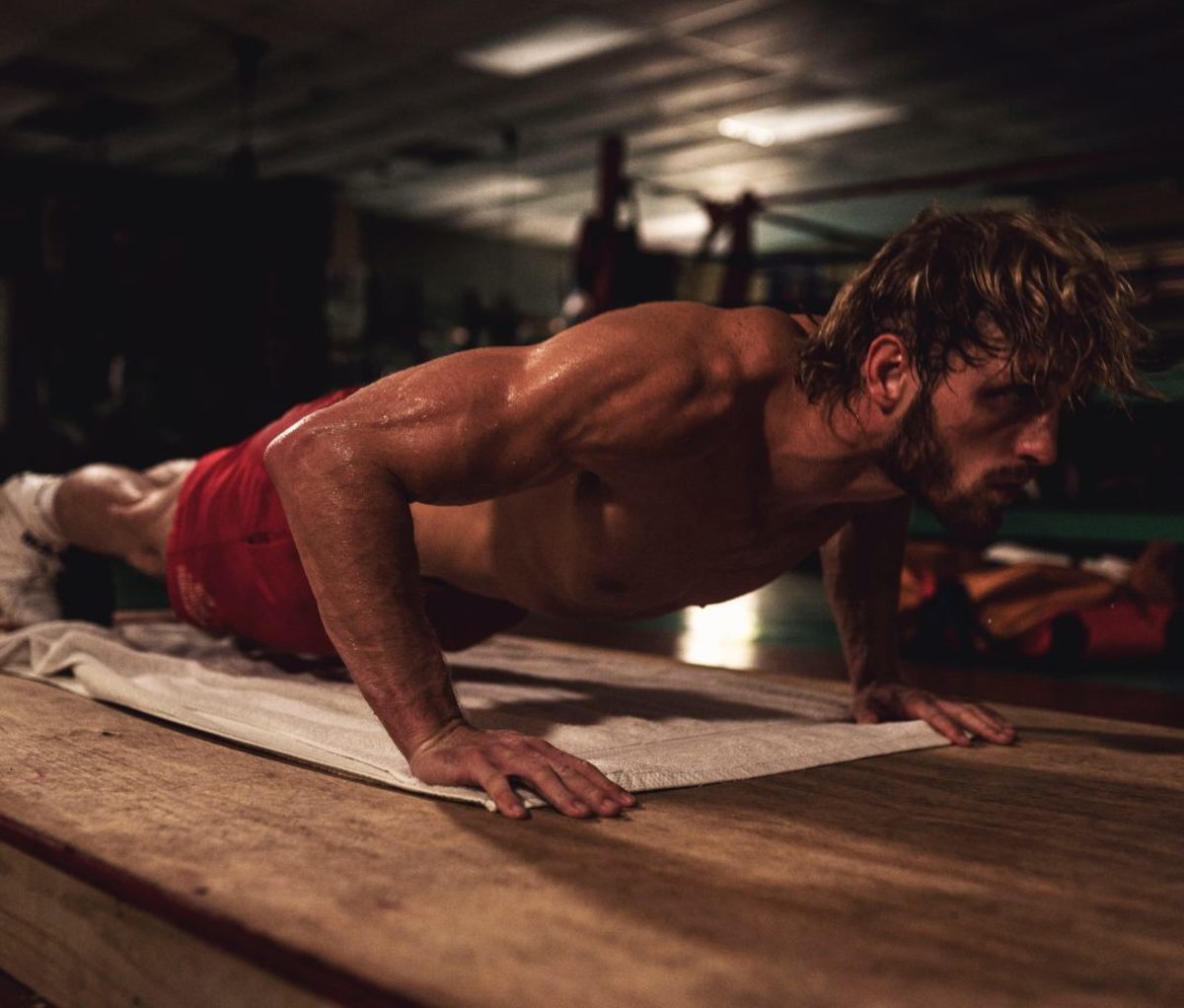 Dialing in Diet: The Secret's in the Shrooms
Aside from the usual round of carbs and protein, Paul's nutritionist, Eric Triliegi, has put some special additions on his plate that offer unique benefits.
First, Triliegi focuses on adding natural supplements that have anti-inflammatory properties, which help Paul's body recover and even assist with his breathing. Two of these are fresh basil and pineapple. Basil contains a compound called eugenol, which helps block inflammation in the joints. Pineapple contains a compound called bromelain that has similar properties.
"I know it sounds weird, but bromelain also helps decrease inflammation in the nasal passages," Triliegi says.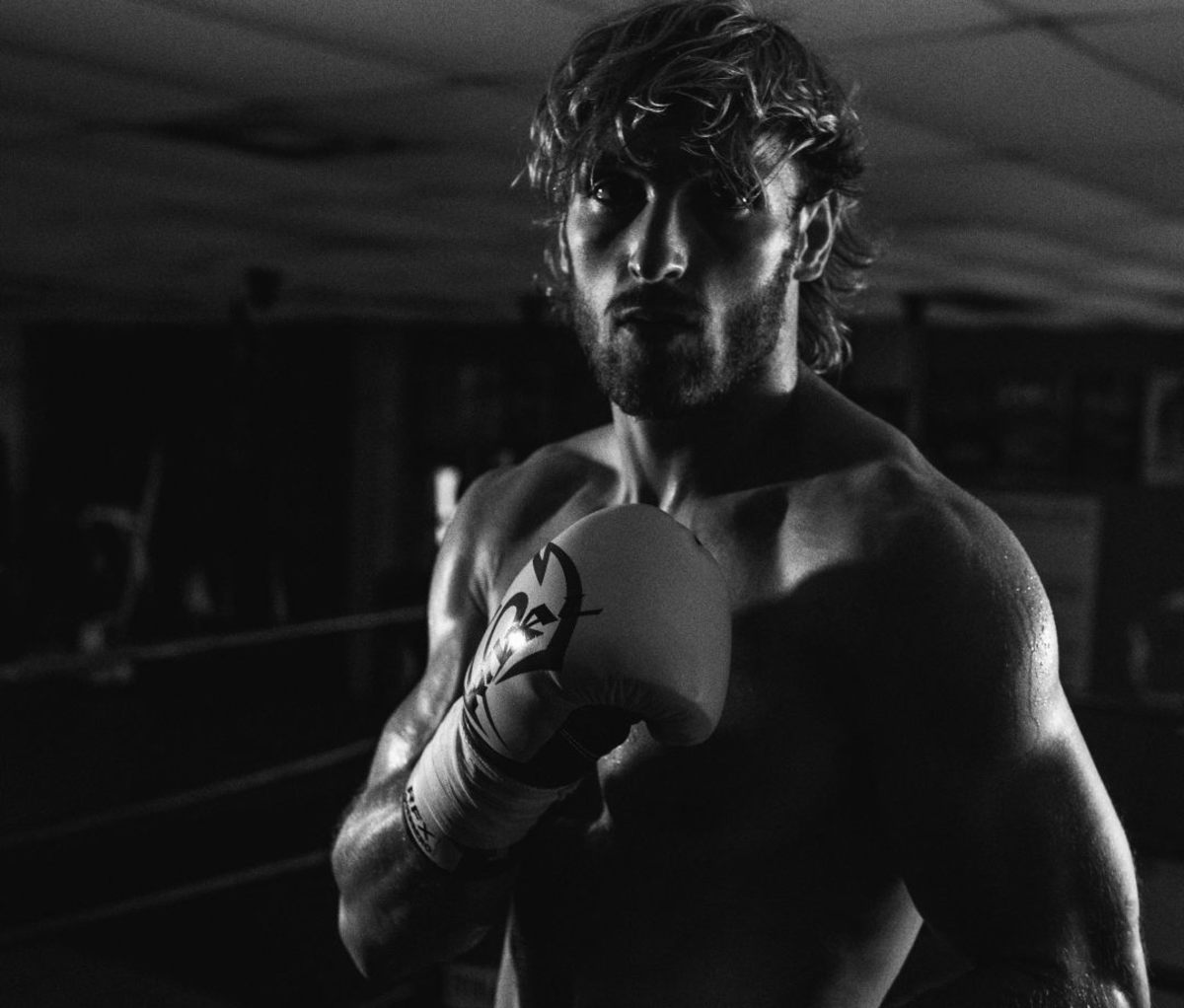 Paul needs to keep his airways as clear as possible, since he'll be wearing a mouthpiece while boxing. "Bromelain is going to allow him to breathe through his nose at the highest capacity," Triliegi says. "The more oxygen you have, the greater your endurance and the better your muscle fibers react."
Contrary to what outsiders might think, boxing is a thinking man's sport—and Triliegi is also cooking plenty of brain food. His secret weapon? Mushrooms, which are filled with potent vitamins and minerals. Lion's mane is particularly effective, and he'll add it into pasta sauces and salads, or even serve it up as a pill-based supplement.
"Lion's mane really protects the brain and allows for increased cognitive function," he says.
Recovery: Ice, Stretching, and Sleep
Recovery is a key consideration for any athlete, and when you're working as hard as Paul does, even more so. Real pros know: It doesn't matter how hard you go in the gym, if you don't take care of your muscles and get your rest, you can't compete. Or, as Paul puts it, "Half of life is recovery."
For him, recovery involves a range of techniques and tools. He'll take an ice bath at least once a day—34 to 40 degrees for six to seven minutes—and stretching is a major part of his routine.
"I stretch religiously, like 30 to 45 minutes every day," he says.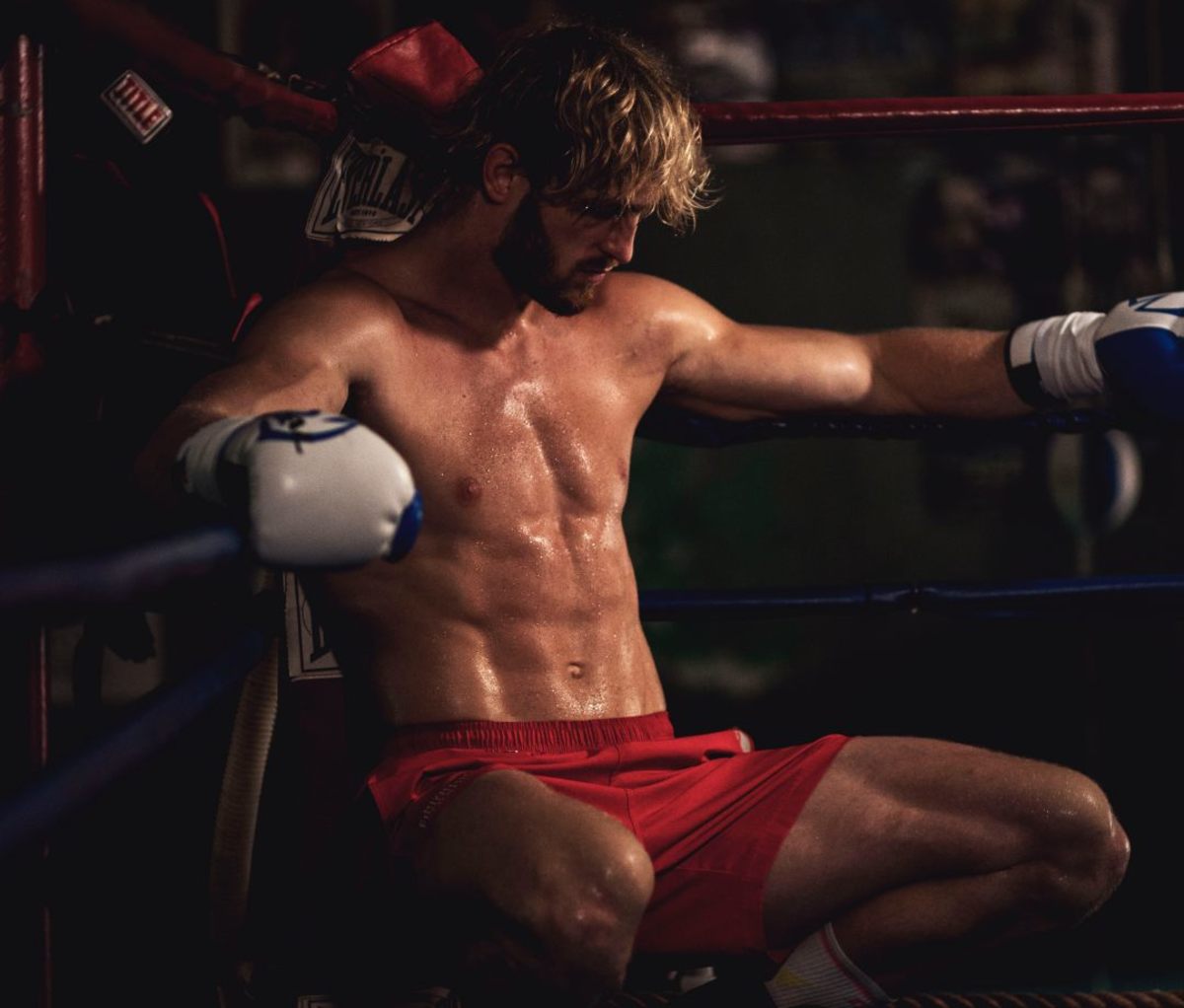 Sometimes the body demands a more hands-on approach. He uses a Theragun to massage tired limbs, and gets a full massage one to two times per week. He also liberally applies TIDL cyrotherapy spray, which cuts down on inflammation and soreness and keeps him fresh for the next day's workout.
But for Paul, nothing beats a good night's sleep: "I'm in bed10 to 11 hours every night."
He tracks his sleep with an Oura ring and uses a chiliPAD to regulate the temperature of his bed for optimal sleeping conditions.
The Mental Game: Visualizing the Fight
The worst thing that can happen in the ring? Getting surprised by your opponent. Throughout all of his training, Paul has been focused on facing Mayweather. That means studying lots of tape from his previous bouts, but it also entails something deeper: imagining every move Mayweather could pull, and envisioning how to counter it.
"I've visualized every single possible outcome for the fight, good and bad," he says. "That way, when I'm experiencing the reality, I'll have lived it before in my head and nothing catches me off guard."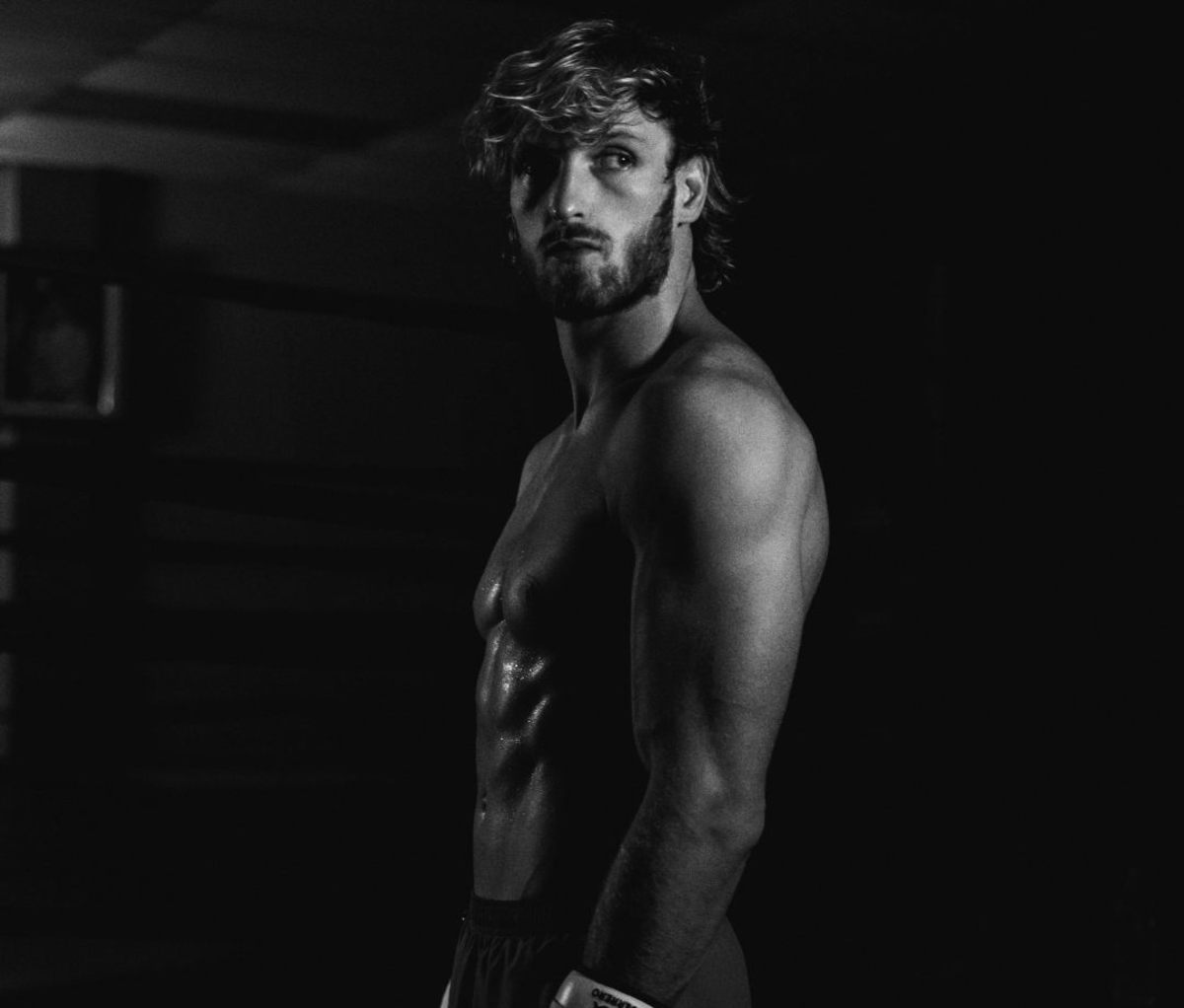 Going up against a champion like Mayweather will take everything Paul's got. On fight night in Miami, he (and the rest of the world) will find out if these long days in the gym will be enough to put a notch in Mayweather's loss column. One thing's for sure: Paul's ready.
"No one actually thinks I'm going to win. But what happens when I do?"
Mayweather vs. Logan Paul is a special exhibition bout presented by Mayweather Promotions, FANMIO and Mavathltcs that will take place on Sunday, June 6 at Hard Rock Stadium in Miami Gardens, FL. The telecast, which is being produced by SHOWTIME PPV, will air live beginning at 8 p.m. ET/5 p.m. PT and can be purchased now at SHOWTIME.com and FANMIO.com.