Three things are certain in NCAA basketball. The first is that there will be March Madness upsets. The second is that every bracket-picker knows there will be upsets. And the third? Most of us will get some right while missing the majority of them. Such is the business of March Madness.
A caveat: I do not know who will pull off shockers in the 2022 men's tournament, which starts with the First Four on March 15 and gets going in earnest on March 17. If I did, I would sell that information to sports gamblers for an otherworldly sum of money. But I do know that few NCAA tournament upsets come out of nowhere, and most fit into a specific mold wherein one team uses a tried-and-true playbook to beat an opponent with a more prestigious pedigree.
To that end, here are three different kinds of March upsets, plus candidates from the 2022 bracket to fit into each. These will not all hit, but one or two should, and I recommend treating this list of games like a catalog to help you build your own bespoke list of bracket-busters.
March Madness Upsets 2022: The Teams We're Betting On
1. The nearly annual 12-over-5 "upset" that hardly counts as one
Indiana over Saint Mary's, East region
12th seeds beat fifth seeds relatively often. Since 2000, 12th seeds have won 27 times in the first round. In all but six tournaments in that span, the four No. 12s have combined to win at least once. A bracket that doesn't include one 12-over-5 upset is likely to have a hole in it. (So is a bracket that has two such upsets, as there usually isn't more than one in a year. But there were three in 2019, so who knows.)
Anything can happen, and this paragraph could look quite silly in a few days. But the Hoosiers are the most dangerous 12th seed in the field: They have both a good team defense and an offense that, while not exactly good, has turned in solid performances against a few of the Big Ten's better teams.
One problem is that Indiana has to get through Wyoming in a First Four game on Tuesday just to break into the round of 64. That means this could be an upset pick for a game that doesn't even happen. But the Gaels don't have a great scoring attack, and Indiana could score enough with a B-plus offensive showing to make the schools' seeding look irrelevant.
I don't love the other 12th seeds this year, and if Indiana doesn't get through the First Four, I could see this as the rare year in which none of them wins. UAB has to play an athletic Houston team coming off a Final Four run. New Mexico State could find itself outmatched against the first truly good UConn team in a half-decade. And Richmond has given no reason to think it can keep up with the high-flying Iowa offense it will face in the round of 64.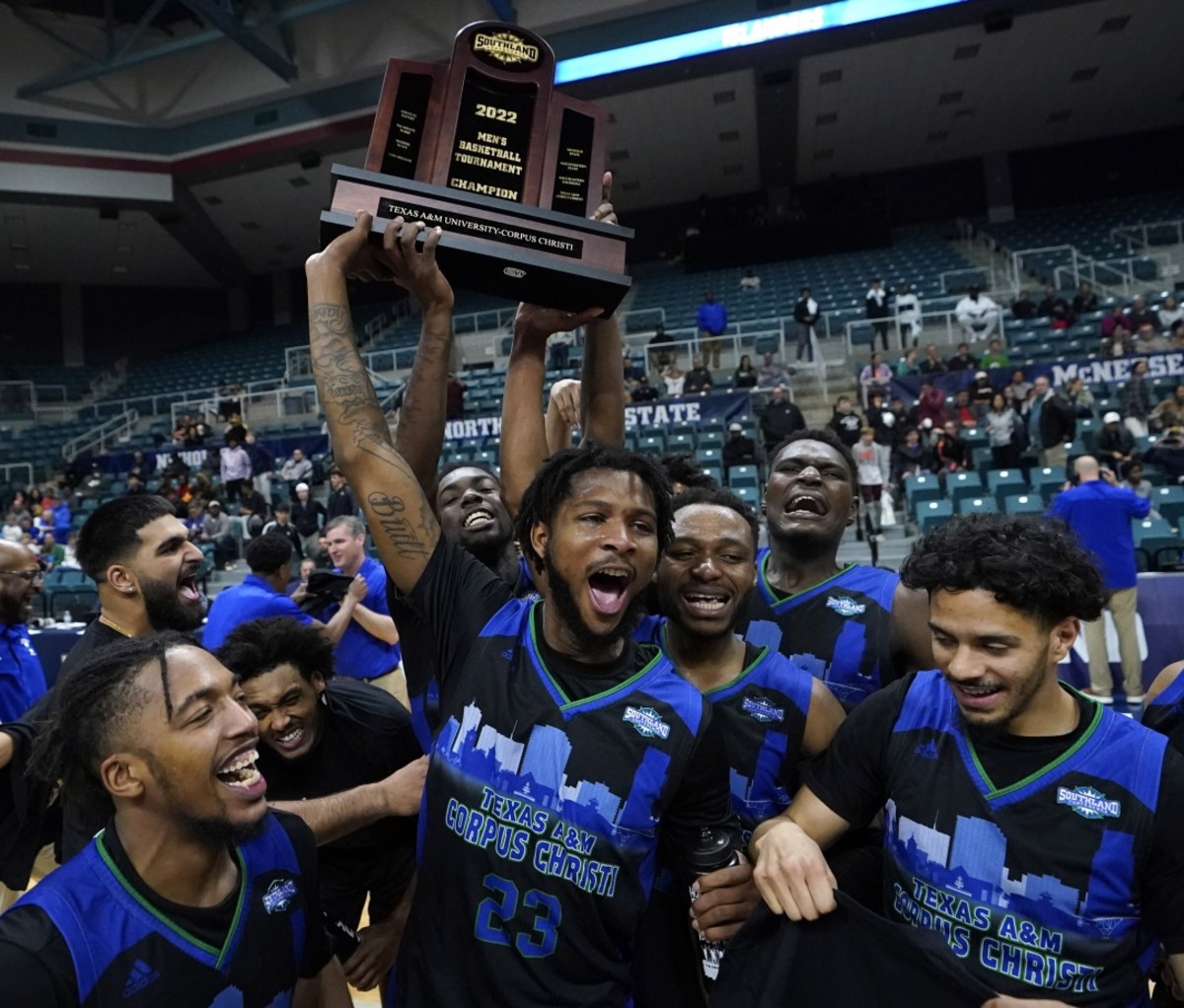 2. The chaos team that wins by doing something weird
No. 11 Iowa State over No. 6 LSU, Midwest region
No. 16 Texas A&M-Corpus Christi over No. 1 Kansas, Midwest region
Iowa State plays a high-pressure defense and has done a sound job all season of getting its opponents to make mistakes. The Cyclones have the fifth-best rate of turnovers forced in the country. Of course LSU is fourth-best in that metric, and in this matchup the Cyclones could just as easily be the team that has a hard time hanging onto the ball. But we're picking upsets here, and both LSU and ISU have had considerable ball security problems on offense, where they rank 291st and 315th in turnover rate, respectively. All of that to say: There's a roughly even chance that either team gives the ball away a bunch, and that lends itself to an upset call.
As an added bonus, LSU is in the unusual position of playing an NCAA tournament game less than a week after firing its head coach. The school gave Will Wade his walking papers on Saturday, right after the NCAA formally accused him of a bunch of violations. It's a lot for the Tigers' players to deal with on short notice.
You should never pick a 16th seed because, looking back on past March Madness upsets, they've won exactly one tournament game ever—UMBC over Virginia in 2018's first round. It's an even worse idea to pick one that has to play a First Four game just to advance to the round of 64.
But if you are feeling spicy as you fill out your bracket, Corpus Christi was 18th in defensive takeaway rate and 16th in offensive rebounding percentage this season, two markers of controlled aggression. The Islanders' first-round opponent would be Kansas, which is the weakest No. 1 seed according to Ken Pomeroy's adjusted efficiency metric. For the boldest bracket builders, that could be an appealing 16-over-1 moonshot.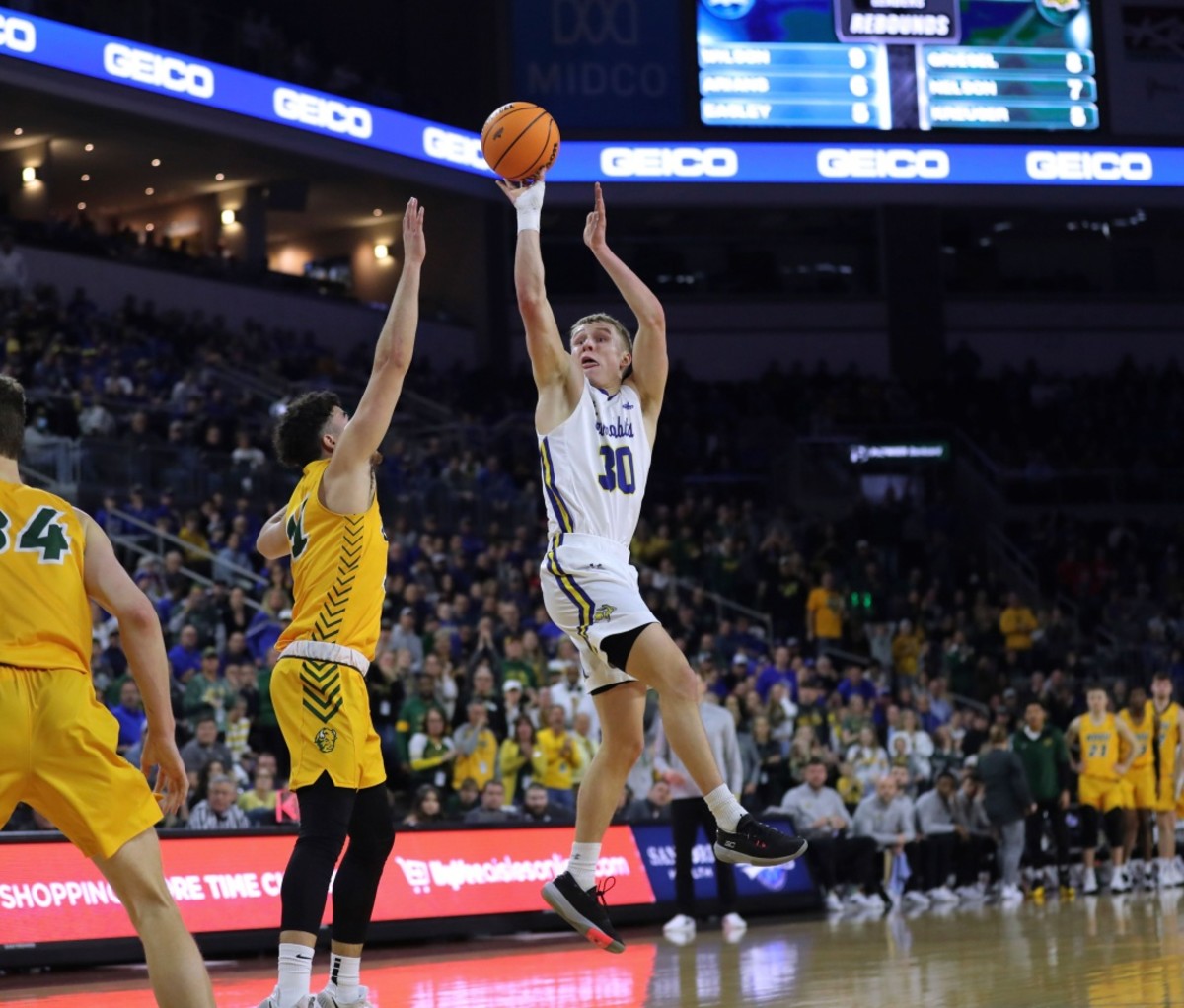 3. The "shooters shoot" upset of the year
No. 13 South Dakota State over No. 4 Providence, Midwest region
No. 13 Vermont over No. 4 Arkansas, West region
No. 14 Colgate over No. 3 Wisconsin, Midwest region
I really think at least one of these upsets will happen, and the person with the correct one on their bracket will likely win your group chat's pick'em contest. Here's the case for each.
South Dakota State leads the country in effective field goal percentage, an efficiency measurement that gives proper weight to three-pointers. The Jackrabbits, in short, are the best Division I team in shooting from the field. This isn't a new development; the Jacks have had elite offenses for a while, and in their first two seasons under third-year head coach Eric Henderson, they were fourth and sixth in this same statistic.
They're also No. 1 in three-point percentage specifically, making 44.2 percent of their shots from outside the arc. Guard Charlie Easley is a silly 46-for-91 on the year (50.5 percent), and he's arguably not the most dangerous player on SDSU's roster. That's fellow guard Baylor Scheierman, who's 75-for-161 (46.6 percent). SDSU doesn't even have to be hot (by its standards) to make it rain from deep, and Providence's defense is not especially good.
Vermont is another intriguing pick, and for similar reasons. The Catamounts are third in effective field goal percentage, though they do more of their damage near the basket with center Ryan Davis and guard Ben Shungu, who can hit threes and approach the basket off the dribble. Their opponent, Arkansas, is not a good shooting team (219th in effective field goal rate) and will run into trouble if the Catamounts have a shooting performance anything like their usual efforts.
The story is similar in Colgate vs. Wisconsin. The Raiders are 11th in effective shooting percentage, and the Badgers are 59th. Wisconsin will have other advantages, of course, as is typical when a Big Ten team plays a Patriot League squad. The Badgers are bigger and more athletic, and they take excellent care of the ball. But basketball is a shooting sport, and you could do a lot worse than betting a great shooting team will outperform a mediocre shooting team for 40 minutes one time, regardless of their talent gap.
For access to exclusive gear videos, celebrity interviews, and more, subscribe on YouTube!