UFC 229 has a bunch of fights on the schedule, but there's one that everyone is waiting for: Conor McGregor vs. Khabib Nurmagomedov. The matchup marks the first fight for McGregor in UFC in nearly two years—during which he fought a boxing match against Floyd Mayweather and created his own Irish whiskey—and he has a heck of an opponent to go up against in the undefeated Nurmagomedov.
The lightweight title match is the big draw for UFC 229, but there are some other strong matchups on the card as well, including with fighters like Tony Ferguson, Anthony Pettis, Alexander Volkov, Dominick Reyes, and Derrick Lewis. But like any fight he's a part of, McGregor will be the center of attention.
The press conference for the fight illustrated the craziness that McGregor can bring to an event. Take a look:
Here's what you need to know about UFC 229.
The Basics
UFC 229 is happening on Saturday, October 6, 2018 at T-Mobile Arena in Las Vegas. The main fight card will get started around 7 p.m. E.T., while the title fight between McGregor and Nurmagomedov likely will begin around 11 p.m. E.T. You can watch the UFC 229 preliminary matches on FX, as well as UFC Fight Pass, streaming network from the UFC. The main events will be on pay-per-view, which you can buy online and through your cable/TV provider.
The Main Event
Like most UFC events, the main fight is the one getting the most attention—and for good reason. McGregor is arguably one of the best professional fighters of all-time and the most high-profile UFC athlete currently fighting. Adding to the excitement for the natch is the fact that the last time McGregor was in a ring of any kind for a professional match was against Floyd Mayweather in the summer of 2017.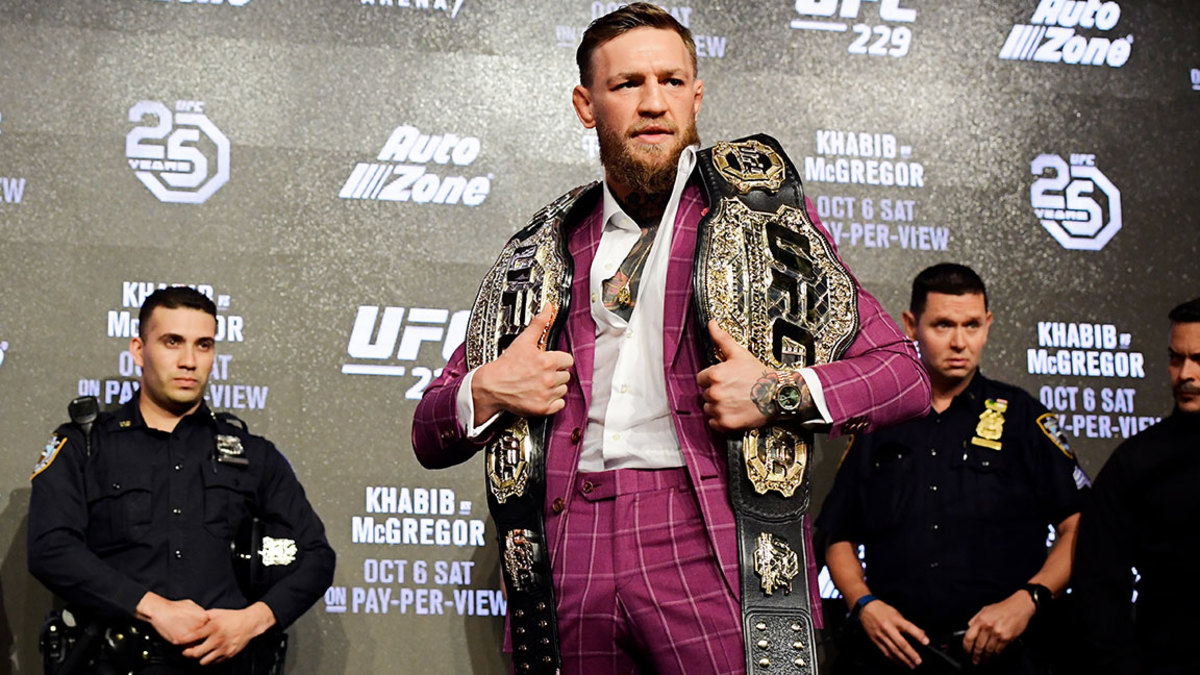 While that fight made McGregor richer than any other UFC fighter in the world, it also made fans wonder if he'd ever step back into the Octagon again. That question has been answered, and now he'll take on one of his most-skilled opponents ever in Nurmagomedov. McGregor comes in with only three losses on his record, but Nurmagomedov is undefeated at 26-0-0, and he'll be trying to keep that sheet clean in this fight. Over the last couple years, this is the fight UFC fans have been asking for. Now, they'll get it.
The Fight Card
For as much as the Conor McGregor vs. Khabib Nurmagomedov fight is the one everyone wants to see, there's plenty more on the schedule for UFC 229 than just that fight. The main card has four other fights on schedule before the McGregor-Nurmagomedov battle, and there are also a slate of preliminary card fights that could be great matchups.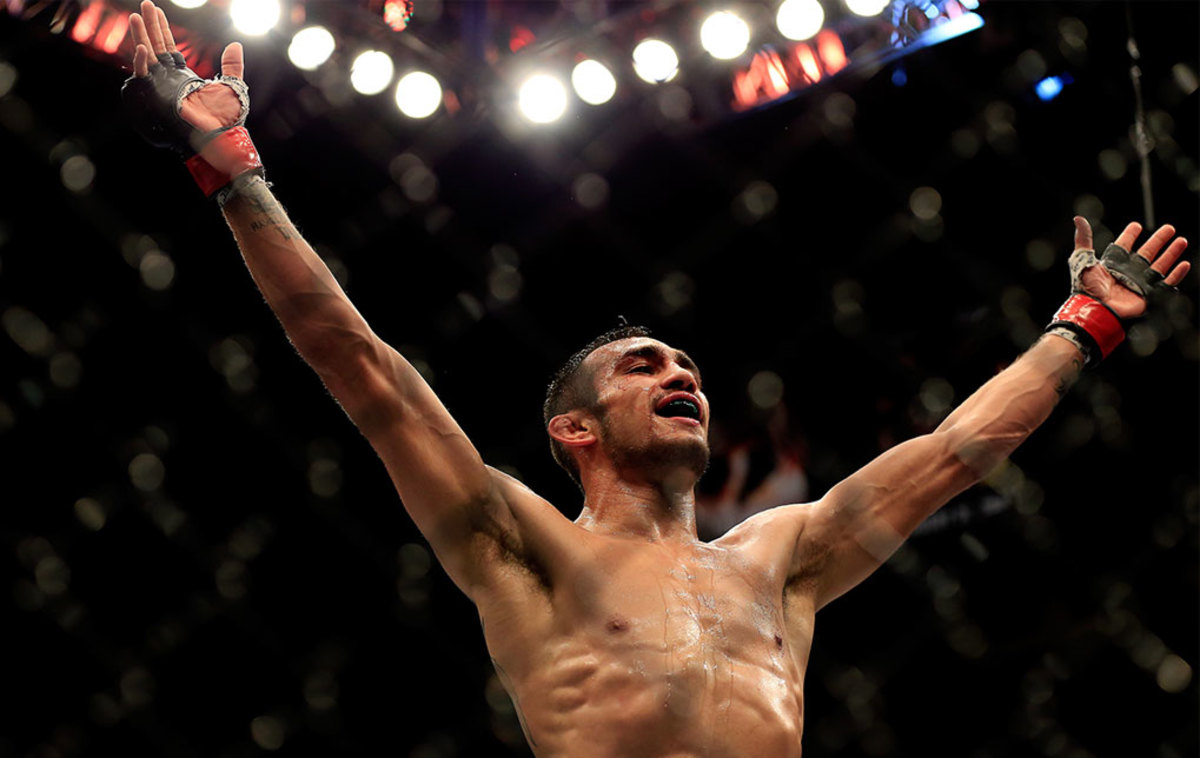 Here's the full fight card schedule:
Main Card:
Conor McGregor vs. Khabib Nurmagomedov
Tony Ferguson vs. Anthony Pettis
Ovince Saint Preux vs. Dominick Reyes
Derrick Lewis vs. Alexander Volkov
Michelle Waterson vs. Felice Herrig
Undercard
Sergio Pettis vs. Jussier Formiga
Vicente Luque vs. Jalin Turner
Tonya Evinger vs. Aspen Ladd
Lina Lansberg vs. Yana Kunitskaya
Alan Patrick vs. Scott Holtzman
Gray Maynard vs. Nik Lentz
Ryan LaFlare vs. Tony Martin
Stats to Know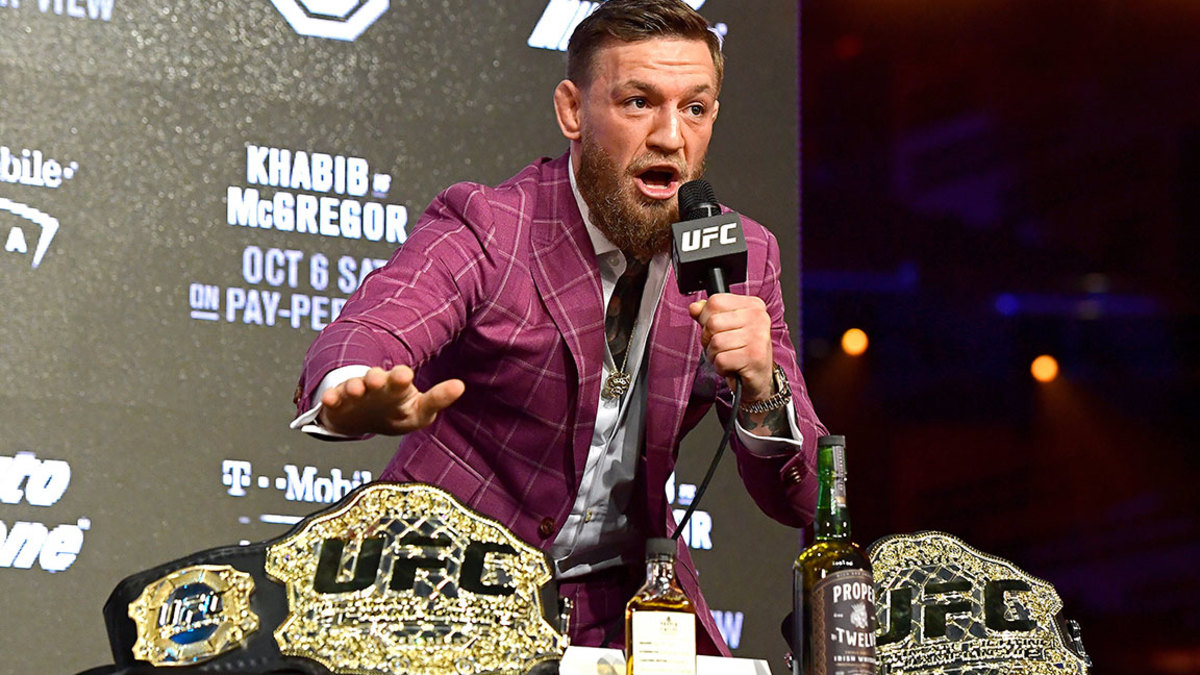 Nurmagomedov has an extra inch of height over McGregor, but the Irish fighter has a slightly longer reach at 74 inches to 70 inches. Nurmagomedov comes in having won 26 straight fights, which is the longest of any active UFC fighter, according to ESPN. The second longest in the lightweight division? Tony Ferguson, who will be fighting against Anthony Pettis in the second high-profile matchup of UFC 229. McGregor gets a lot of his business done by knockouts, coming in having won by knockouts in 18 of his 21 wins in his career.
For access to exclusive gear videos, celebrity interviews, and more, subscribe on YouTube!