Over the offseason, Los Angeles Lakers forward Kyle Kuzma took a trip across the world, spending part of his summer traveling around China. Kuzma went to support the NBA's international programs as he made stops in Weinan and Beijing in China, and New Taipei City in Taiwan.
Kuzma was in China to travel as part of a group of NBA players and legends like Harrison Barnes and David Robinson to help support the growth of basketball in China. Like Danilo Gallinari, who went to Vietnam over the summer, Kuzma was traveling to help promote the NBA internationally.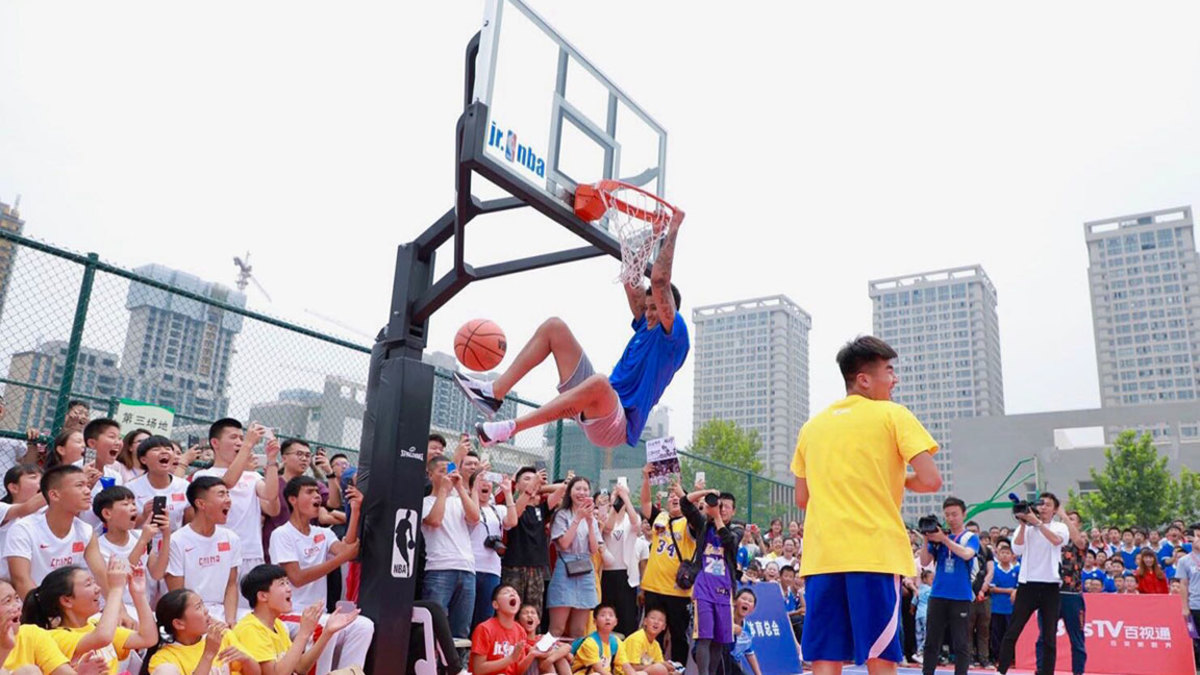 While traveling, Kuzma did a range of events, including attending a viewing party for Game 1 of the NBA Finals with fans in Weinan, Shaanxi Province. Kuzma also appeared at a Jr. NBA basketball court donation ceremony. Kuzma traveled to Beijing and met fans and players at the fans at the Jr. NBA Beijing High School League Finals and hosted an NBA Cares basketball clinic where he did drills and played basketball with students. In Beijing, Kuzma also gave halftime commentary on Tencent's broadcast of Game 2 of the NBA Finals. While on the trip, Kuzma visited the NBA Playzone Beijing at Changying BHG Mall, and then travelled to Taipei, where he made an appearance at the NBA Store in the city and did an event with fans.
During his trip, Kuzma spoke with Men's Journal about visiting Asia, going to the Great Wall of China, and how he stays fit while traveling.
What was most exciting about visiting and traveling around China?
Kyle Kuzma: It was an amazing trip, learning all about the culture, embracing it and trying all these different foods. Until this trip, I hadn't really been outside the United States, so it's was fun to go around and see how people live and how they are on this side of the world. China is an incredible place with so much history and a great culture.
What was it like visiting the Great Wall of China and other historical sites?
I always wanted to see the Great Wall, it's been there for thousands of years and it was just an amazing sight to see in person. We saw the Terracotta Warriors in Shinjan and we went to the Forbidden City, which was amazing to see in person as well. I love getting to experience something different.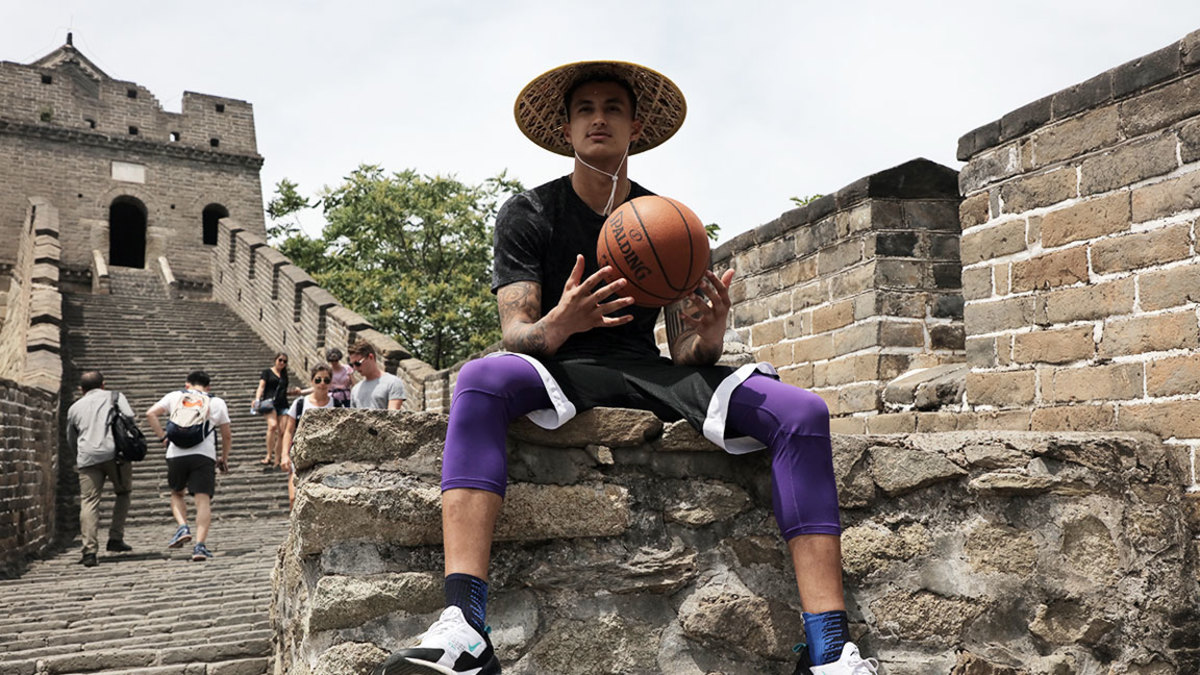 What are some of the best foods you had in China?
The spicy beef noodles have been my favorite thing I've had. They have a lot of different spicy options and spicy seasonings here, I've been digging spicy foods and all the amazing flavors here. It's like the Mecca of noodles here. We've had a lot of that here and if you're out there, just get different kinds of noodles everywhere you go, they're incredible.
What does it mean for you to be an NBA player and represent the league for Jr. NBA and other international programs?
This is a big honor, to come over and represent the NBA, and represent the basketball world. It means a lot to be over here and see people who know who I am and recognize me, it's a tribute to what I did this season for the Lakers and it means a lot to me as part of my basketball life to connect and spread the game around the world.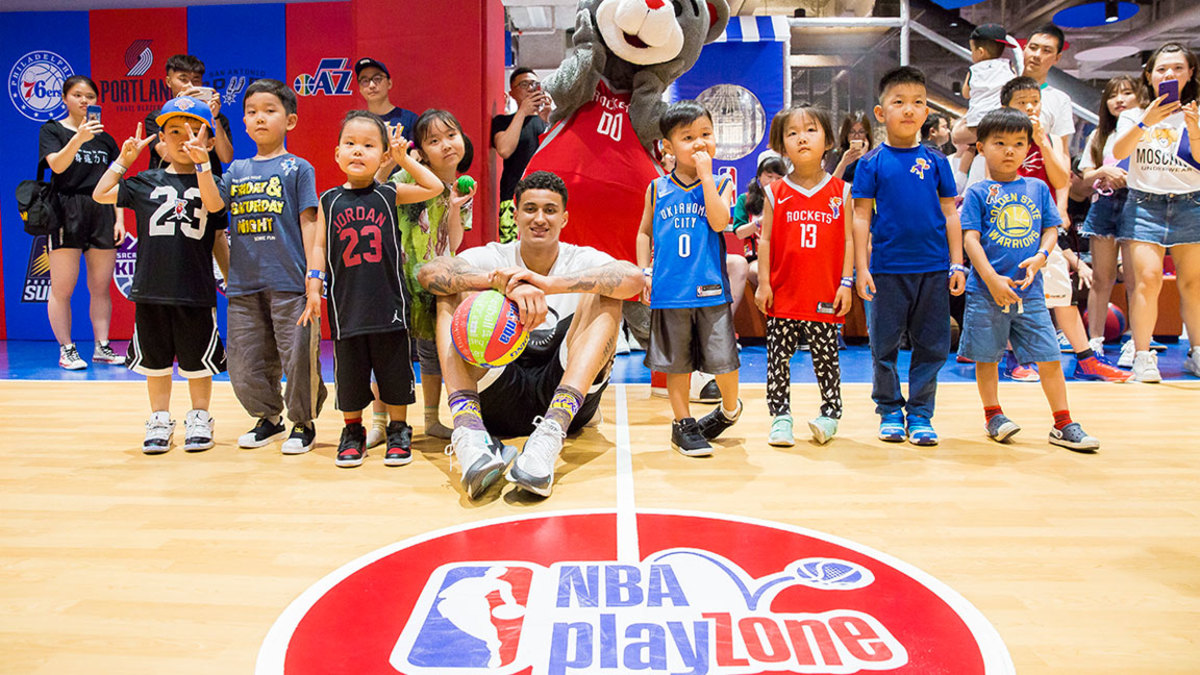 Was the traffic worse in China than in LA?
The traffic here is worse than LA, 100 percent—it's 100 times worse here and that's saying a lot [laughs]. Everything is different here; the way people drive and the way people eat. Even the way people are with personal space is different. It's all unique and I enjoy getting to see that firsthand when I travel.
 

View this post on Instagram

 
What are some tips you have for staying fit while traveling?
To me, the biggest thing that helps is eating healthy. Being in different time zones and with jet lag, you're just not on the same routine and schedule and it throws your body off. It can be hard, but I believe that if you maintain a mostly healthy diet while away, you won't fall back or lose as much as you would if can't do your usual training. Along with that, if you do little things like stretching each day or working out just a little bit each day, it can add up. Core work especially, even if it's short, doing those things help you maintain your fitness and not lose what you gained before you left.
What was it like interacting with fans and doing events for the NBA Finals?
It's fun to be out here and see how much these people out here really care about basketball. It's first nature for them to talk about the sport and play the sport. From Yao Ming being big to now, it's really gotten bigger and bigger here. It's great to see the excitement watching the Finals together with the fans and see how the people react to big plays. Like the J.R. Smith play with LeBron James in the Finals Game 1, the fans here were like 10 times worse, they went crazy on that play.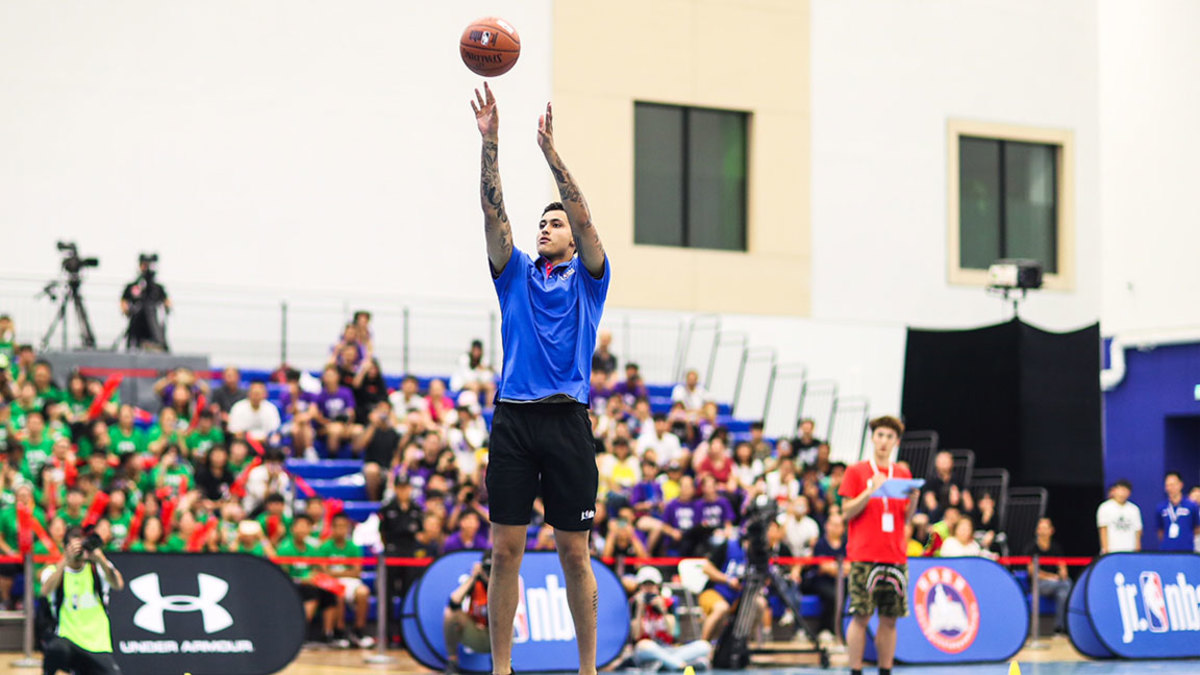 Why is it important for players like you and athletes to travel?
It's definitely great to travel for your lifestyle. It's a change of pace, it's good for your mind and body and soul to come and try something different and do something different for a while. To me, it clears your head and I think it's important for athletes and basketball players to get away after the season ends. Los Angeles is a very distinct kind of place, so it's cool to get away and see something completely new.  It's been fun. Basketball has taken me to a lot of places all around the United States and now globally. It's a special feeling to be able to travel this far and still be around the game and connect with people through the game of basketball.
 

View this post on Instagram

 
What are some other places you'd like to travel in the future?
I really want to visit the Dominican Republic. China has been really cool and it's been awesome to get to come here and be on the other side of the world. I want to explore Europe, and see some places there, like Paris, Italy, Milan, Greece is another big place I want to go to as well.
What essential travel gear did you bring on this trip?
These days a portable charger is essential, and in China, there's so much traffic, so my phone was dying a lot. A portable speaker is big for a trip like this as well, I listen to music all the time, so having that in the car if you don't have a connection, you can still pump some jams.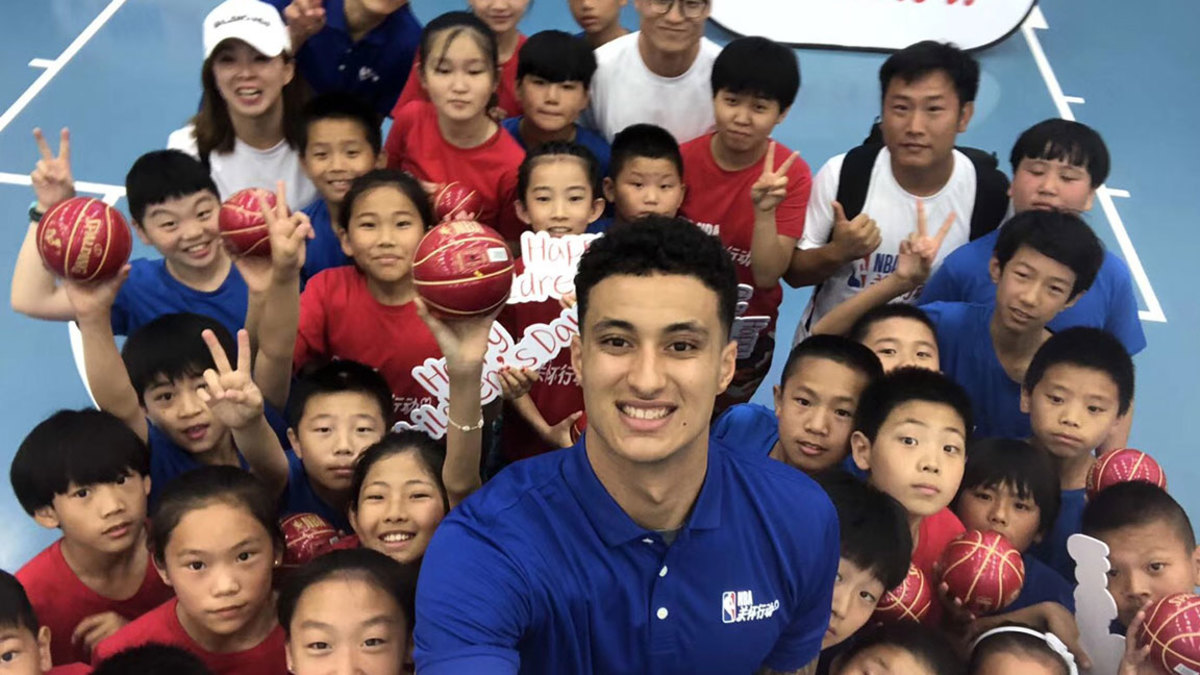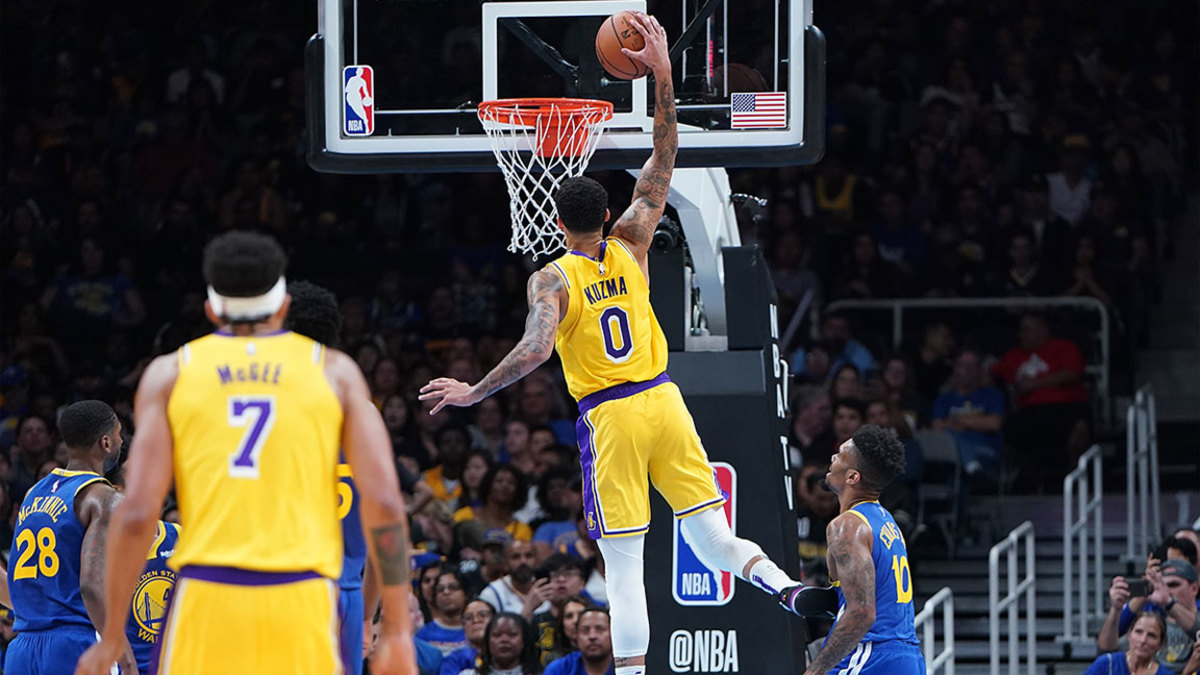 For access to exclusive gear videos, celebrity interviews, and more, subscribe on YouTube!