"The Freak" might be ready to take the mound again.
Tim Lincecum, who won two Cy Young awards with the San Francisco Giants, has been hitting the gym in preparation for a potential MLB comeback—and all his hard work is starting to show.
Colorado Rockies pitcher Adam Ottavino posted a photo of Lincecum doing some throwing at the Driveline Baseball facility in Seattle, showing off a more muscular Lincecum than most fans have seen. Trainer Kyle Boddy responded to Ottavino's photo, writing on Twitter that Lincecum "will throw for teams at a showcase in the near future".
Take a look at Lincecum's new swole physique:
Lincecum last pitched with the Los Angeles Angels of Anaheim in 2016, but he wasn't very effective, putting up a 2-6 record with a 9.16 ERA in 38.1 innings pitched. That performance was a far cry from his days with the Giants, during which Lincecum threw two no-hitters (in 2013 and 2014) and was named to four All-Star teams.
But now, Lincecum's chest, biceps, and traps all look more defined, and he could be ready for a return to the majors.
Here's a side-by-side look at Lincecum now, compared to his time with the Giants back in 2010, and with the Angels in 2016: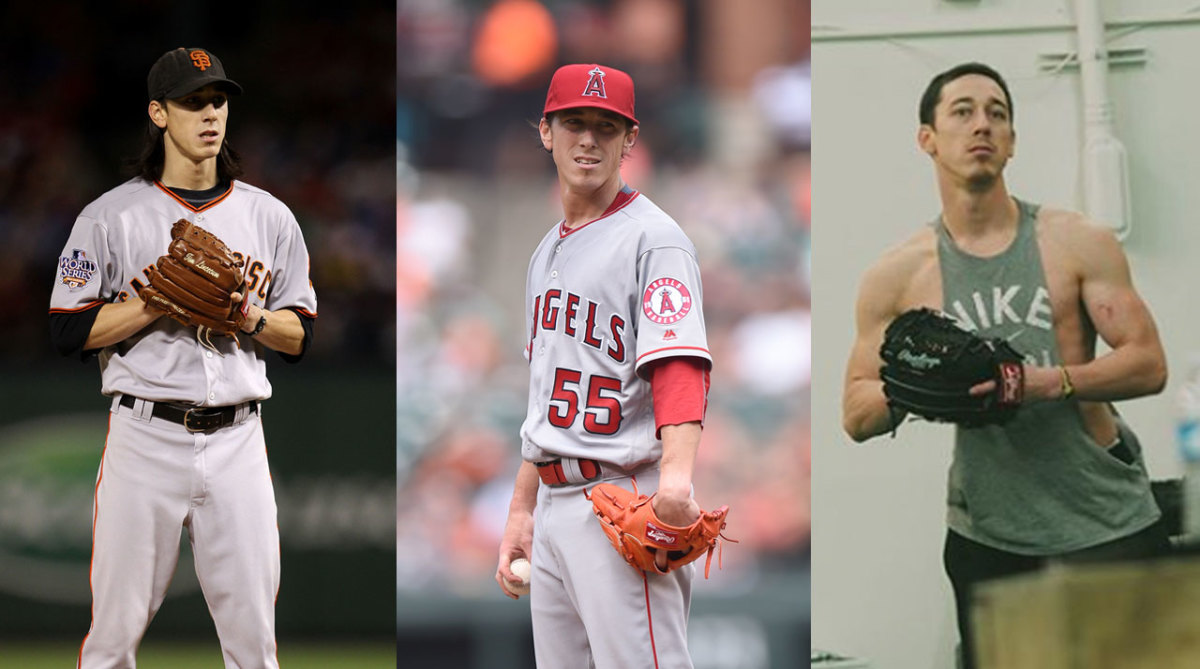 Mitchell Layton, Doug Pensinger/Getty Images, @drivelinebases/Twitter
Lincecum was one of the best pitchers in baseball for years—he won three World Series titles with the Giants in 2010, 2012, and 2014. Injuries started adding up, though, and a slowdown in his pitches ended his run in San Francisco before he signed with the Angels in 2016.
Now, with a new physique, Lincecum looks ready to make another comeback at 33.
For access to exclusive gear videos, celebrity interviews, and more, subscribe on YouTube!