NFL FIT: TRAINING TIPS FROM THE SEATTLE SEAHAWKS
Men's Journal has gotten an inside look at how five NFL teams changed their game in preparation for the 2014 season. These hard-hitting stories will reveal what the players have been doing differently during this offseason compared to last year, in addition to providing workouts for you to try on your own. Check out what it really means to be NFL Fit with our exclusive preseason coverage. 
Editor's Note: This piece was written in 2014.
First up are the reigning Super Bowl XLVIII champions, the Seattle Seahawks. Graced with an exceptionally speedy football squad, the NFC number one seed led the NFL last year with 28 interceptions (in part thanks to Richard Sherman's 8 picks) and were fourth in rushing yards (Marshawn Lynch contributed 1,257 yards of the 2,188-yard total).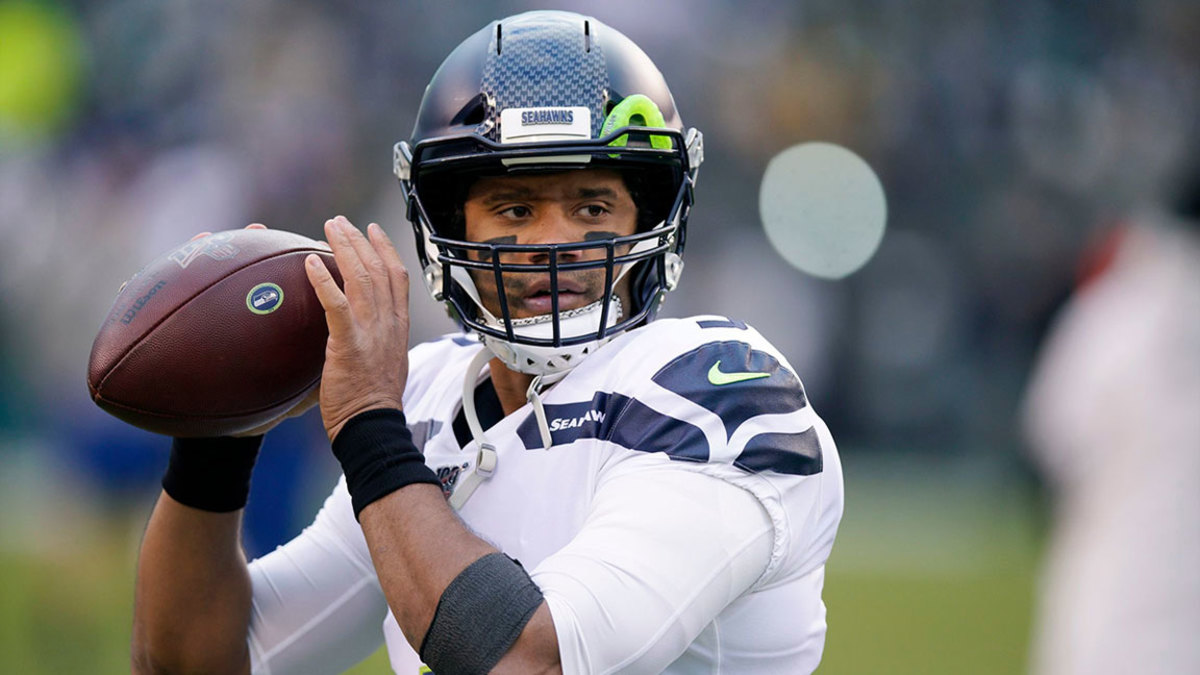 Fresh off winning Super Bowl VLVIII, the Seahawks focused on three main training tenets during the offseason: flexibility/mobility/stability, athletic movement, and strength, according to Seahawks strength and conditioning coach Chris Carlisle. "Every time I write a program I change one thing about our movement, one thing with our lifting, and one thing with our flexibility, mobility, stability area to keep the program evolving," he says. "If I change only one thing in one area and I have an effect, positive or negative, I can go ahead and relate it to that change," says Carlisle.
During the preseason, the Seahawks are in the weight room four days a week and come regular season, lifting days get cut to three. "The linemen will lift Monday morning, Wednesday morning, and Thursday after practice during the season," says Carlisle. "The skills athletes lift Monday, Thursday morning, and Friday after practice." Take a look at how the Seahawks have upgraded their training to become better football players than ever.
GETTING HARDCORE WITH THE TRX RIP TRAINER
"We used to do a lot of work with medicine balls while standing, but now we train with the TRX Rip Trainer system," says Carlisle. "The Rip Trainer helps the athletes with rotational movements and strengthens the core and joints."
The angular and rotational movements that the Seahawks perform using this functional piece of equipment contribute to improved performance in a game of direction changes, rotation and core strength.
MAKING QUICK FEET QUICKER
"We changed our agility training so that it's a shorter burst agility," Carlisle says. "Instead of having eight bags on a bag step-over drill, we went down to four bags. And instead of having eight holes on a speed ladder, we went down to four holes."
The 2014 offseason saw an increased focus on moving as quickly as possible in short distances to improve reaction time during games.
The 4 Week Speed and Agility Training Plan >>>
HIT THE PIT
The Seahawks have recently started using a weight machine called the Pit Shark, a belt squat machine for performing squats and other exercises by attaching a belt to your waist. According to Carlisle, the strength gains were "great."
"We did three sets of barbell back squats on Tuesdays, working up to 80-85% 1RM, then did the Pit Shark for four sets," says Carlisle. "We were able to expand the amount of weight we were handling which helped us be stronger on our legs without putting the stress of the weight on our lower back."
RUSSELL WILSON'S QB TRAINING
Carlisle says that Russell Wilson has come back stronger with an improved running game, and is getting better distance on the ball. "Other than adding the quick agilities and the Rip Trainer, Russell is doing the same program that we talked about a year ago," says Carlisle. "He felt great coming into camp and he gets better at every practice." 
Russell Wilson: "I Eat a Ton Before Games." >>>
SEAHAWKS PUSHUP WORKOUT
Each NFL Fit story will provide you with a workout that your favorite NFL teams do to get in shape for the big game.
THE SEATTLE SEAHAWKS PUSHUP FINISHER
DIRECTIONS
Do this circuit three times without rest between exercises as a workout finisher on arm-training days.
THE WORKOUT
20 Bench Pushups
Chris says: Toes are touching bench while arms are extended into ground.
15 Medicine Ball Pushups.
Chris says: Both hands are on ball while performing a pushup.
10 Diamond Pushups
Russell Wilson: The Quarterback that Connects >>>
For access to exclusive gear videos, celebrity interviews, and more, subscribe on YouTube!