Andrew Luck is back. After missing all of the 2017 season while dealing with a shoulder injury, Luck has been one of the best quarterbacks in football this year.
The Indianapolis Colts star is on pace to set career highs in passing yards, touchdowns, and completion percentage, and he has the team alive in the playoff hunt in Week 13 despite the Colts opening 1-5. Since that time, Luck has led the Colts to six wins in seven games and has thrust himself back into the top echelon of quarterbacks in the league.
But the success Luck is having in 2018 didn't happen overnight. Luck worked hard over the last two years while training and rehabbing off the field, and now the effort of that labor is showing results.
"My philosophy changed a little bit, especially being injured and going through rehab and missing time," Luck told Men's Journal. "I did a lot of functional work and mechanical work over that time. It was a lot of focus on figuring out my strong areas and my weak areas and then attacking those areas to get back to where I wanted to be."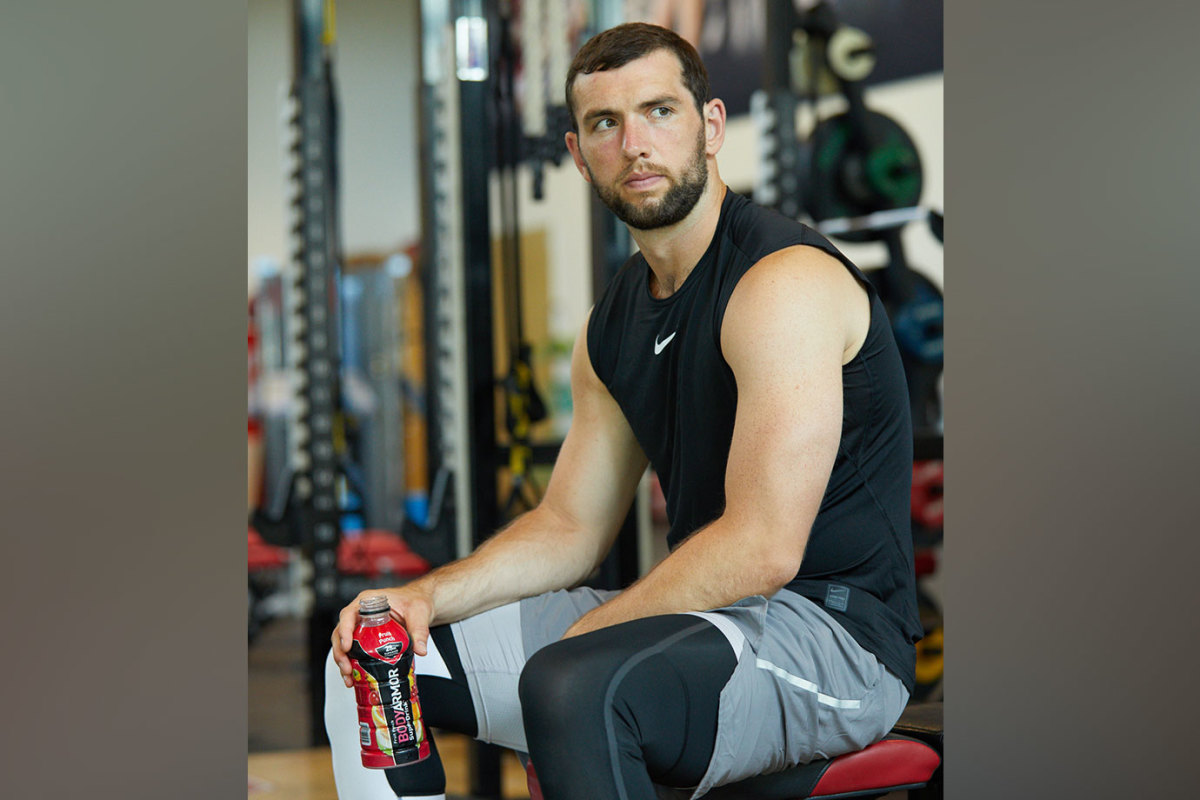 Another reason Luck has bounced back so strongly is his partnership with BODYARMOR. Luck has been with the brand for a few years, and it has become a key part of his training and workout routine during the offseason and during the football season. "It's the sports drink I always use when I train," Luck says. "Nutrition is so important and it really helps me feel good for my training and workouts. It helps me do everything I want to do training-wise throughout the day and during games."
Luck spoke with Men's Journal about his comeback season, working with BODYARMOR, hs nutrition, and why he seeks out local produce in Indiana.
What has it been like working with BODYARMOR and being part of the team?
I've been working with the BODYARMOR team for a few years now, and it's been a great relationship to be part of the roster, which has some great athletes on it alongside me. It's been great to build and foster the relationship and work with the brand, and it's been really fun. They've been really supportive of me, and that's always great to see.
How do you incorporate BODYARMOR into your training?
Certainly being injured last year has made me more conscious about what I put in my body to help fuel it. You always want to put stuff in that helps you, and these drinks check all the boxes. There's nothing artificial, it has potassium and electrolytes and everything you'd want—without all the stuff you don't want getting into your body.
How has your training and your workout philosophy changed or evolved over your time in the NFL?
I've been taking a very holistic approach to sleep, what I eat and drink and put in my body, which is a place where BODYARMOR comes in. Also with the type of training, I'm being functional with everything I'm doing. You want to try and be as unbreakable as you can, football is a violent sport. I'm making sure I can go out there and play at a high level for as many games as we have.
If you could use only one type of workout to train for football what would it be?
Oh wow, that's a really good question. In my training I've done high-interval training, power and speed movements, functional movements, stretching, that kind of stuff. I think there's merit in everything. If you see results, and I've been seeing results, that's most important.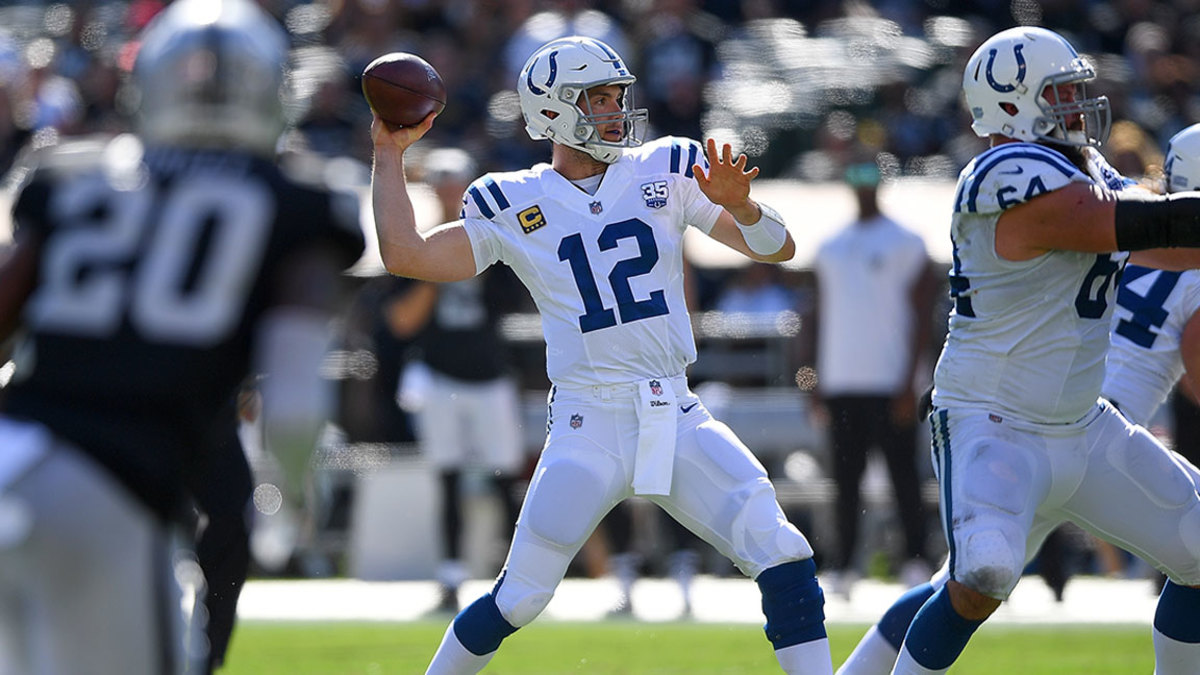 Do you do anything specific with your diet and nutrition these days?
Moderation is key with everything. I've cut down on red meat, and I've increased some other areas. I try and get everything as organic or clean as possible. One of the great things about Indiana is there's great produce and a great agricultural industry, I get meat from a real butcher, and produce from a vegetable farmer. That's been a big part of it, and I've been trying to eat as local and sustainable as possible.
I don't adhere to a strict structure a diet or diet by name or anything but I try to stay away from high-fat content and stuff that's very high glycemic if I don't need a short burst of energy. I also try and stay away from processed sugars and processed foods. I've been trying to put a focus on getting stuff locally as much as I can probably over the last two years is when that started up. It's another way to build the relationship between the team and the community.
Do you have a gameday routine you use for your diet or anything you like to eat before or after games?
After a game I love getting a big hearty meal of something like pasta. I'll try and stay away from pizza and burgers through the week, but after a game, I'll have a little of anything. Overall, I try and keep my gameday routine similar to what I do during the week. So I'll have the same breakfast I usually have, I think routine is important, and why change something if it's working just because it's gameday.
For access to exclusive gear videos, celebrity interviews, and more, subscribe on YouTube!