Much like fellow golfers like Rickie Fowler and Billy Horschel, Australian Adam Scott has established himself as one of the most stylish athletes on the PGA Tour.
Scott's approach to fashion is a casual-yet-classy look, using form-fitting clothes, solid colors, and matching accessories to turn heads on the golf course. And it's been working: Scott was named the most stylish man in the sport by Golf Magazine in 2018. Scott's confidence in his style and interest in fashion has continued to grow over the years, especially since partnering with Uniqlo and becoming a Global Brand Ambassador, including with Scott helping to develop the Kando Pants with the brand.
"My style has definitely evolved over the course of my career, and working with Uniqlo has been a part of that," Scott told Men's Journal. "Many golfers have put more of a focus on fashion. My main priority is making sure what I wear is functional and high-performing on the golf course. If you're not comfortable it can affect your game. As much as fashion can match your personality, it has to match your function as well."
Scott spoke with Men's Journal ahead of the Open Championship about his style evolution, his favorite places to travel, and his advice for everyday golfers on how to lower your score a few strokes.
MJ: As a golfer you travel nearly every week of the year. Do you have any travel advice for guys out there?
Adam Scott: I think that minimalizing is an important thing. Get down to the necessities and coordinate what you'll need when you go away and try and stick to that. For any golfers out there, one thing that's great is being able to ship your clubs ahead of time, and not having to deal with lugging that bag around at the airport. Another thing for convenience, I've never used this, but one of the other players is sponsored by a company that will ship your clothes to your hotel wherever you're staying, so you don't even need to take your bag with you. Then, you pack up and they send them back for you. Amazing what they have out there now for people to try.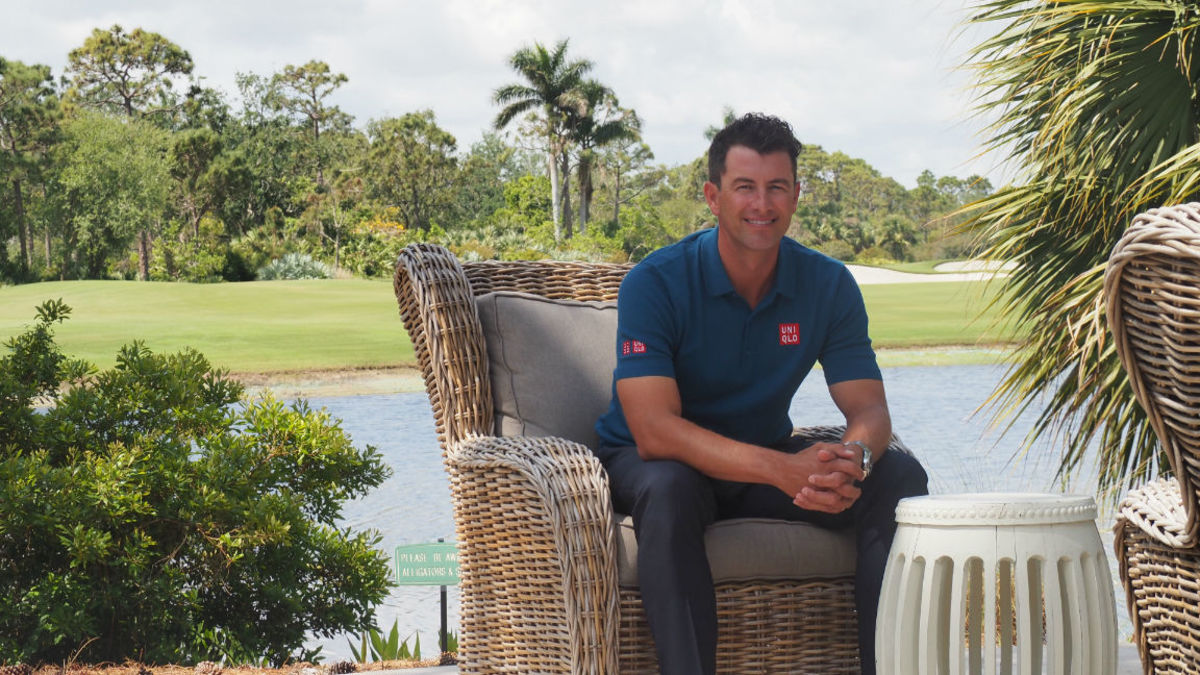 What are some of your favorite destinations, and are there any places you're hoping to visit in the future?
I've been fortunate that I've been able to travel to so many places through golf during my career. I like Europe a lot, when I first turned pro I played on the European Tour. I love Switzerland, it's one of my favorites, and Italy was amazing as well. My wife is Swedish, we've spent time in Stockholm, it's a beautiful city. Of places I haven't been, I'd like to go the Himalayas at some point, when I have the time. That would be an incredible trip, I'd just have to make sure I'm stretched out enough so I can make the trek [laughs].
What are some of the golf courses you enjoy playing most that people out there should try?
Riviera Country Club in Los Angeles is great, that's one a lot of guys enjoy playing. The Players Championship at TPC Sawgrass is another one I love, I really enjoy that tournament. The atmosphere down there in Ponte Vedra Beach is great. It provides some amazing drama, and it's so well supported by that community. I've been going there a long time, and I mention to everyone, if there's a tournament they can go to that's not a major championship, go to the Players Championship. It's a great experience and everyone always brings their A-game.
How has your style changed over the years?
Early in my career, I didn't have as much of a focus on it. Since I started with Uniqlo, I've been able to try a lot of new things, and they have a lot of colors to choose from. I like a classic look on the course. We've moved into the age of comfort, and people more and more ware wearing athletic wear and activewear. Golf is a bit more formal, so you have to combine that comfort with what you can wear when you play.
What was it like for you to collaborate with Uniqlo on the design of your golf outfit?
It's been a great partnership for me, and it was exciting to be able to work on the development of my outfit, especially with the Kando Pants. The performance aspect was important, the Kando, the one I often wear, it's practical, it doesn't crease much, you don't have to iron it, it travels very well from tournament to tournament. They're good for a business trip or anything else, and it's one less reason to use an iron. The stretch element of it is important for me as a golfer. We collaborated on the design and the function of the pants; I wanted them to be functional and comfortable to wear on the golf course. I think it's a very practical and versatile piece of clothing. The golf swing is dynamic, there's a lot of twisting and turning. The clothing has to help that—you don't want to feel any restriction. The last thing you want to think about is the pants you're wearing, because you're always moving and on the course.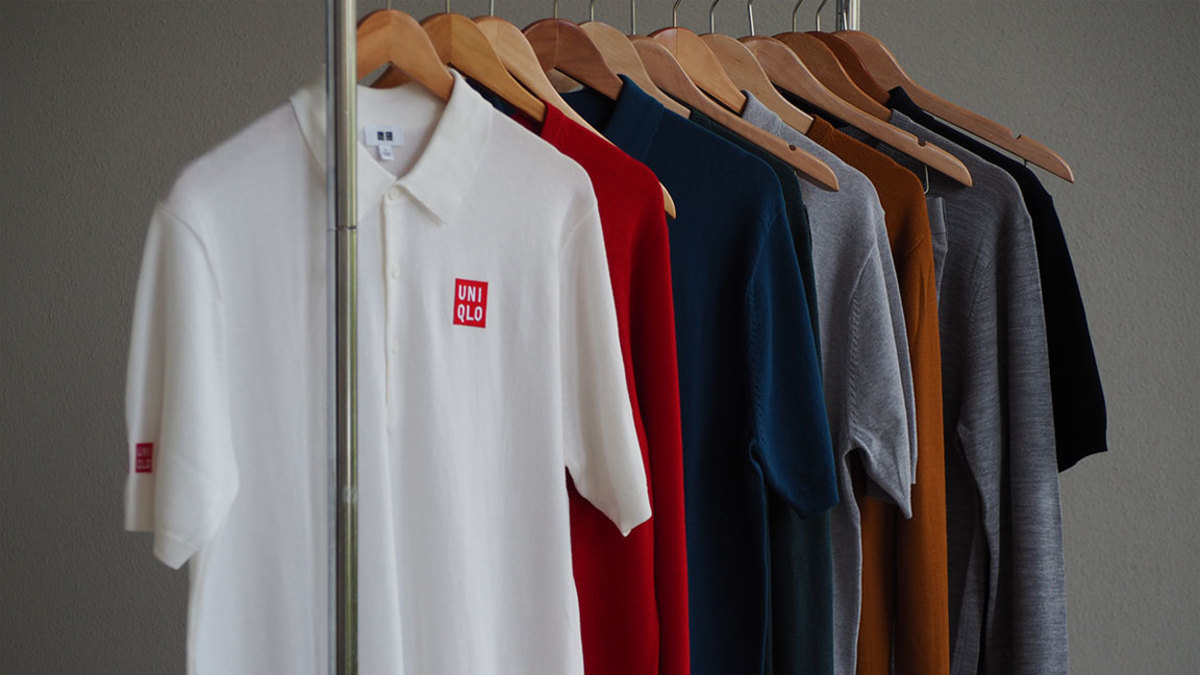 What's your training routine and preparation for tournaments like?
It varies depending on how I'm feeling, but it's about maintaining my strength and being flexible. Over the last 10 to 20 years, there's been more of a shift to an athlete's approach for many golfers. Tiger Woods has had a big impact on that, and while yes, there were guys before him that were into fitness and training heavy like other athletes for golf, but Tiger's made it so much more relevant. I was once a young kid, and you can do whatever you want in training and still feel good on your golf swing. Now, it's different. Once you start aging, it's important to keep your spine strong and keep your mobility. Golfers move in a certain way and hitting a lot of balls has a repetitive motion that isn't always great for your body. So you have to counter that when you can and make sure you don't tighten up. Any older golfer will attest to how hard it is to swing a club when it's cold in the morning.
How are you feeling heading into the Open Championship and the FedEx Cup Playoffs, which starts with The Northern Trust at Ridgewood Country Club in New Jersey?
There are always your own expectations, which are hard to live up to, no matter what. Unless you're winning all the time or No. 1 in the world, you're not content with your performance. There's always something to play for and as you get into the bigger events and the playoffs, the stakes are higher and I'm excited to get out there and play these tournaments. The event in New Jersey is an important event on the PGA Tour schedule, it starts the playoffs, there's a lot of movement in the playoff standings, no matter where you are there's pressure to stay there and not move back down. The guys are coming behind and there's pressure all the way through and everyone has something to play for. That's a good story for the people watching, there's a lot on the line up and down the standings.
What are some tips you have for how regular guys can improve their golf game?
If you're serious about getting better, I'd advise having a lesson if they don't have lessons, just to get some direction. Coming up with your own ideas is great, or reading and watching something, that's fine,. But if you're serious, have a lesson from a PGA pro first. To really get better requires a bit of commitment and practice. Most people don't have the time to do that. The best way to get better, advice wise, is working on your short game. That's how you'll get a better score. It doesn't sound fun compared to swinging longer or whatever, but when you do have a better score, you'll probably enjoy that. The easiest way to improve is by working on your putting and chipping. Work on the short game a little bit can make a difference.
For access to exclusive gear videos, celebrity interviews, and more, subscribe on YouTube!