The Philadelphia Phillies are ready for a big season in 2019, and so is first baseman Rhys Hoskins. Following a historic start as a rookie, the slugger had a breakout year in 2018 by hitting 34 home runs and putting up 96 RBIs. Hoskins could be in line for an even bigger year now that the Phillies have added another major jolt of power to the lineup by signing Bryce Harper to a $330 million contract.
But Harper wasn't all the Phillies added: the team brought in players like Jean Segura, J.T. Realmuto, Andrew McCutchen, and David Robertson in trades and free agent deals, while also signing an extension with ace pitcher Aaron Nola. With that core, the team could be postseason bound for the first time in years.
Hoskins spent the offseason training, but he also found time to do some traveling, suiting up for the Japan All-Star Series alongside players like Mitch Haniger, Whit Merrifield, Juan Soto, Ronald Acuna Jr., and Yadier Molina. As someone who is a fan of traveling, Hoskins was thrilled to be a part of the team—and he delivered like it. Hoskins blasted multiple home runs and he also spent time with numerous fans and Japanese players doing drills and speaking about his experience in the majors.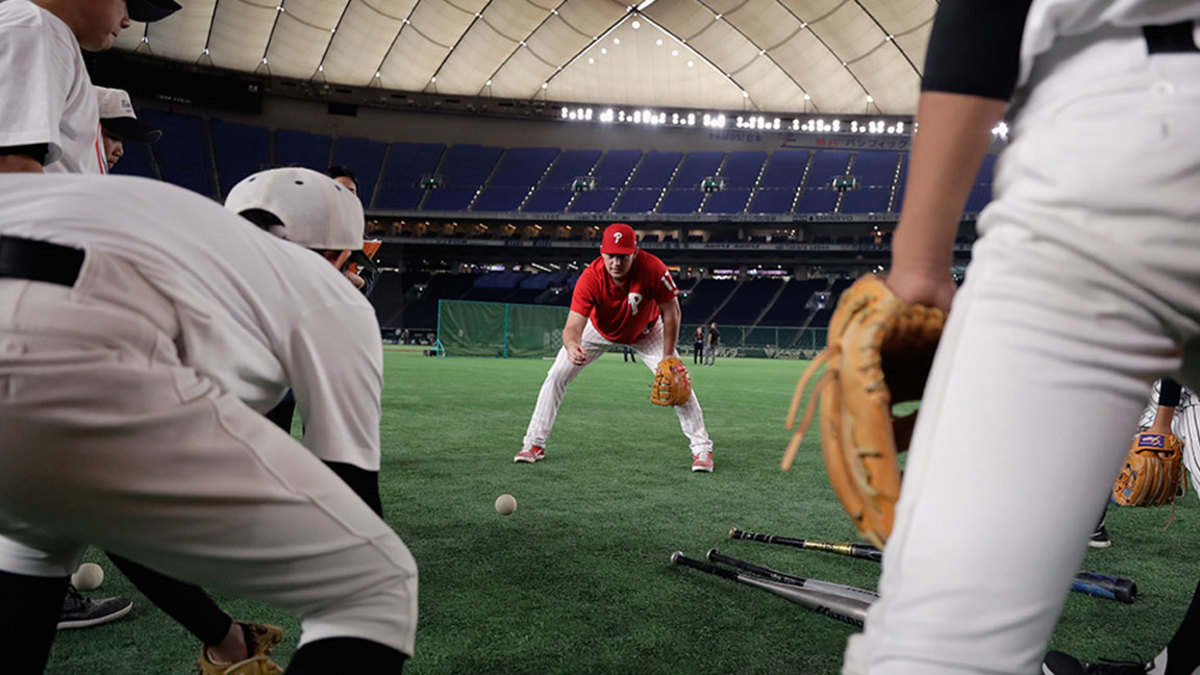 During the trip, Hoskins and Merrifield traveled around and took in lots of different parts of the culture, including visiting Japanese street food markets, visiting historic sights, and even dressing up in kimonos with swords.
Here's a look at Hoskins at the Tsukiji Fish Market:
 

View this post on Instagram

 
Men's Journal caught up with Hoskins ahead of the 2019 season to speak about his love of travel, trips to China and Japan, how he trains, and what we should expect from the Phillies this year.
You were part of the MLB All-Star team that went to play in Japan this offseason. What is most exciting for you about going on that trip?
Just excited to have a fun experience. The ability to get to go play baseball in a foreign country and see how the fans treat baseball and what they think of it is really cool and I'm excited for that. To go and be able see what the atmosphere will be like, as I have previously heard all these great things about those games when you're in Japan. It's going to be exciting to see what it's like first-hand. We're going to get to spend a bunch of days in Tokyo, which I've heard was incredible. I heard outstanding things from everyone. (Note: We spoke with Hoskins ahead of his trip)
 

View this post on Instagram

 
You also went to China last year. What was that trip and experience like?
It was also incredible to visit. I went to the Great Wall of China, which is just amazing to see in person. We spent three days in Beijing and doing the wall was even better than I imagined. In a way, it's kind of like seeing Niagara Falls, you go there and you think it'll be cool, but you don't really know until you truly see it in person how amazing it is. That's how it was with the wall; it makes your jaw drop. We walked three miles of the wall and you just can't wrap your mind around how big it is. What we did was just a fraction. It's hard to fathom how big it is and how much work was put into it. The historical aspect of being there was very cool.
Confirmed: the Tokyo Fish Market has the best tuna you will ever have 🍣

— Rhys Hoskins (@rhyshoskins) November 10, 2018
What do you enjoy most about traveling?
One of the things that I love most about traveling is there's so much history around the world and you get to see that and experience it when you travel. You have something like the Great Wall, and then you go and see these amazing city skylines with the amount of people they have. Everything is on a much larger scale than what we're used to having here, and seeing that with my own eyes stood out to me.
What are some of the differences you noticed when you were traveling in Asia compared to the United States?
In China, the first thing that stood out was the amount of people there. In a sense it was like New York, where there's always something going on no matter the time of day or night. It never felt uncrowded, and we were in Beijing and Shanghai, which are two of the bigger cities and it was really cool to see those cities in action. So many people, so much great food, and just always something going on is cool to me.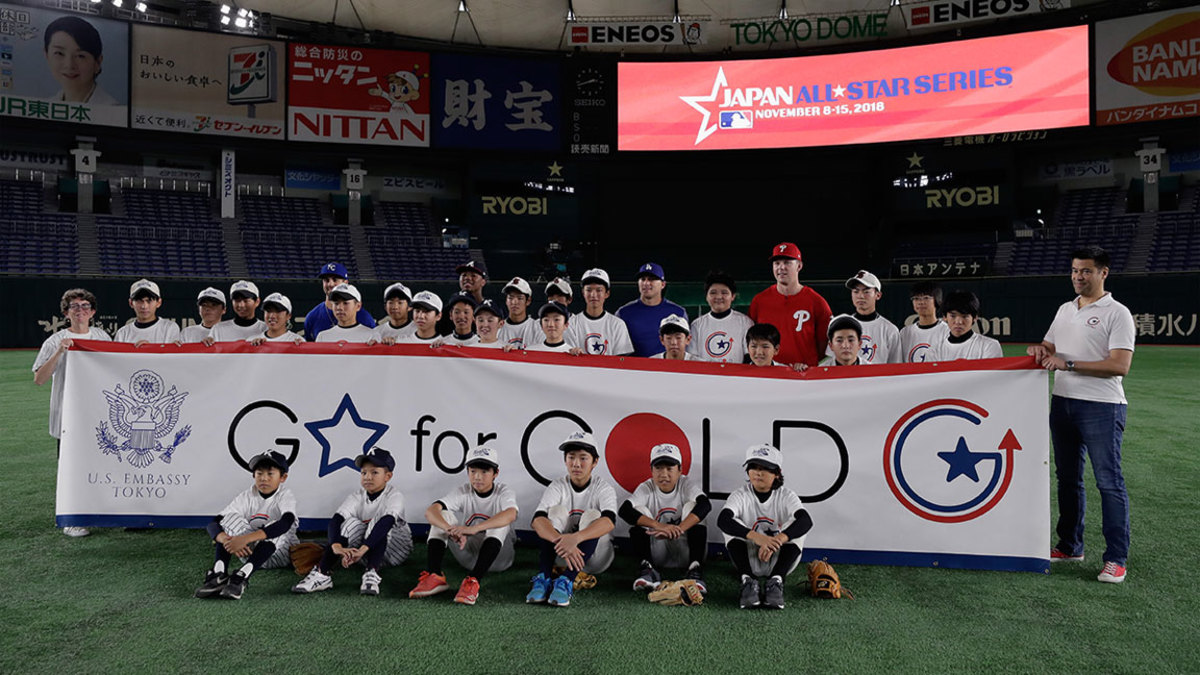 What are some other places you're hoping to travel in the future?
I think the ultimate goal for me is to end up on all seven continents at some point; that would be pretty cool. It would be hard to do, but pretty amazing. I've never been to Europe yet, so that's definitely on my list. I want to go to places in South America, but I think Africa is next on my list. I think I'll try and get down to South Africa. I'd really love to try and do an African safari of some kind, I've heard those are incredible.
When you travel, what are some of your favorite activities to do?
Definitely hiking. I would say anything outdoors, but hiking is a big thing for me. When I was in Thailand, we really enjoyed that aspect of being on the island and looking around and just seeing what the outdoors were like there and getting to experience that. I spent some time in Australia and the region we were in was really known for their waterfalls. So we spent a whole day just kind of trying to find these little watering holes in these waterfalls and that was so cool. These places feel a little bit untouched, obviously people go, but you just feel so far away from from civilization and in a way you're kind of getting lost in it all.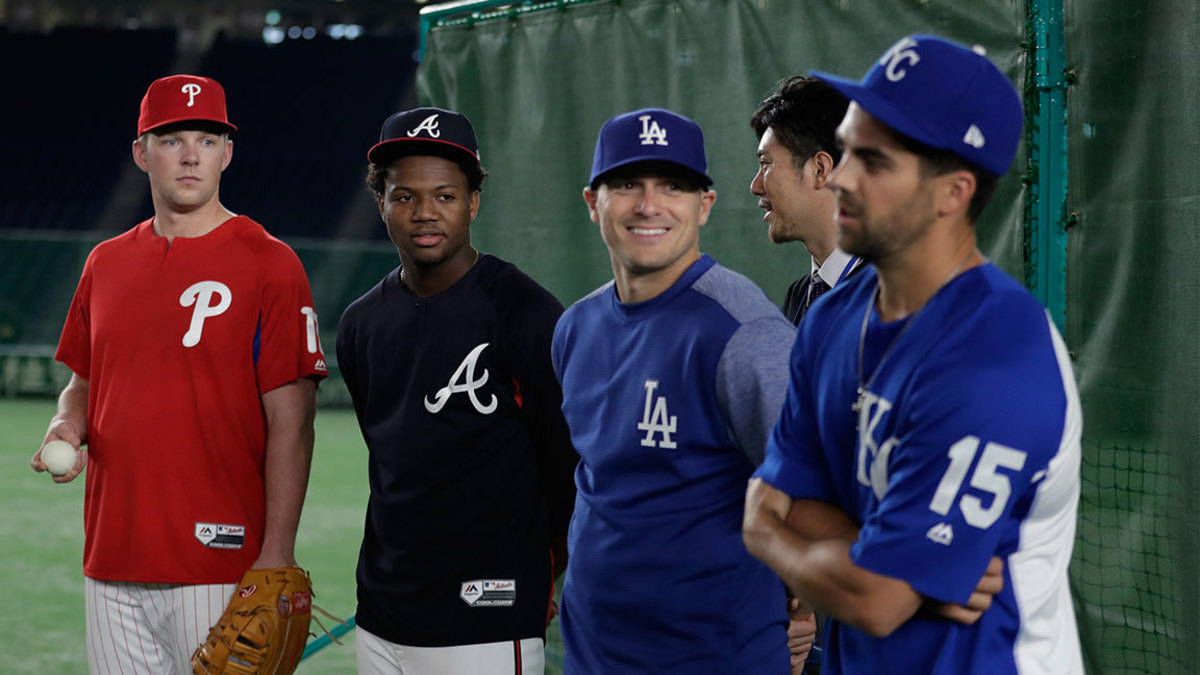 What are some ways you like to train in the offseason? Did you do anything differently this past offseason in your workouts?
I think offseason training is always changing. This past winter I focused a little bit more on durability and that kind of the maintenance of the body. It's a long season and I learned how to handle things for a full year last season and I wanted to get even better this year. I felt like I wasn't as strong as I could have been, so I added a little bit more strength work this year and tried to get myself to be more durable and ready. Mentally I feel like my body's where it needs to be. I love to do cleans and those Olympic power lifts in my training. I grew up doing them and and high school and college and I just think it's such an explosive movement that really translates to baseball. Yoga has also become something that I use in my training. Being flexible and mobile is so important for baseball players, and I'll try and do some yoga a few times a week when I can.
Last season, your team exceeded expectations and almost made a playoff run. What was it like to be part of that for your first full season?
It was a great learning experience. We were exceeding expectations, maybe playing a little bit over our skis, but learning a lot as we were going. There's a lot to learn from and also about how your body feels at the end of the year and how to handle things going into the next season. It was my first full season and what I learned I think will pay dividends down the road and through my career.
See more of Hoskins on social media at @rhystothehoskins on Instagram and at @rhyshoskins on Twitter.
This interview has been edited for clarity.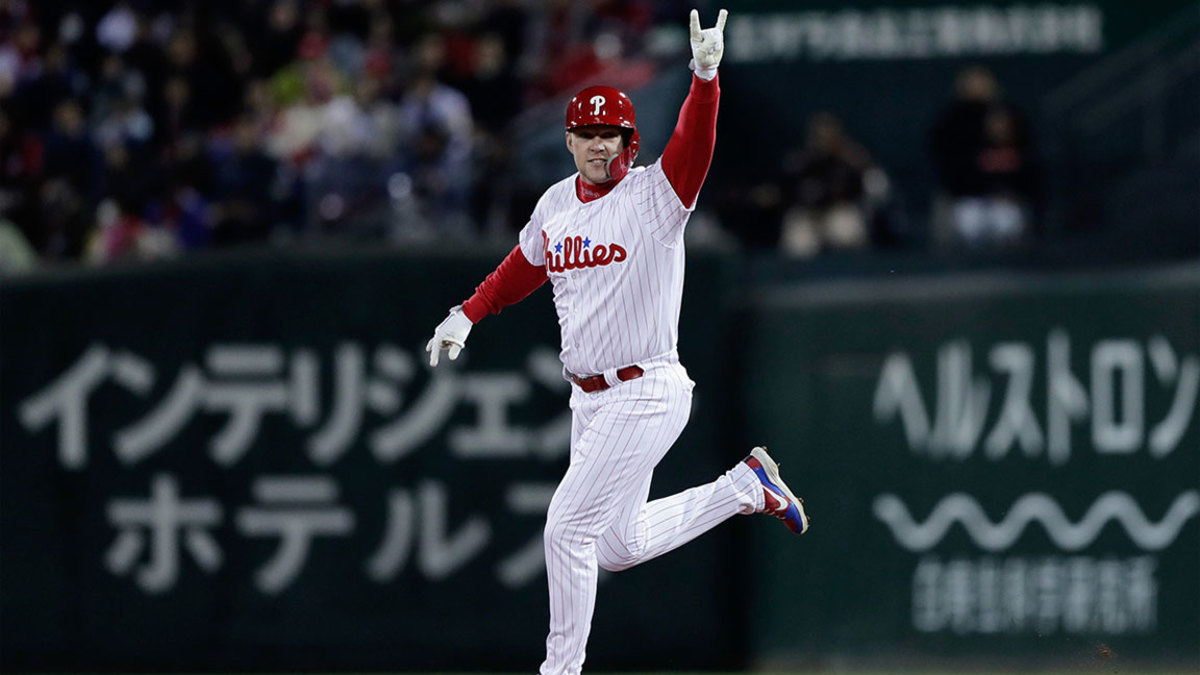 For access to exclusive gear videos, celebrity interviews, and more, subscribe on YouTube!