Eating is just as much a part of the Super Bowl experience as watching the game.
If you're trying to keep your six-pack, you'll likely opt for at-home game-day recipes that'll keep you jacked. But those of you heading to Super Bowl LII in Minneapolis, MN—who are designating this as your ultimate cheat day—will be thrilled to know that U.S. Bank Stadium has a colorful menu inspired by the Philadelphia Eagles and New England Patriots.
The game-day eats are provided by Aramark, the stadium's exclusive food and beverage partner. And not only is the haul ginormous, the selections are downright mouth-watering.
The company released an infographic detailing just how much food will be provided at the game. Among the cornucopia: 32,000 hot dogs/brats/sausages, 650 gallons of ketchup, and a comparatively modest 15 ice sculptures to top off the stadium decor.
Check out Aramark's full infographic below: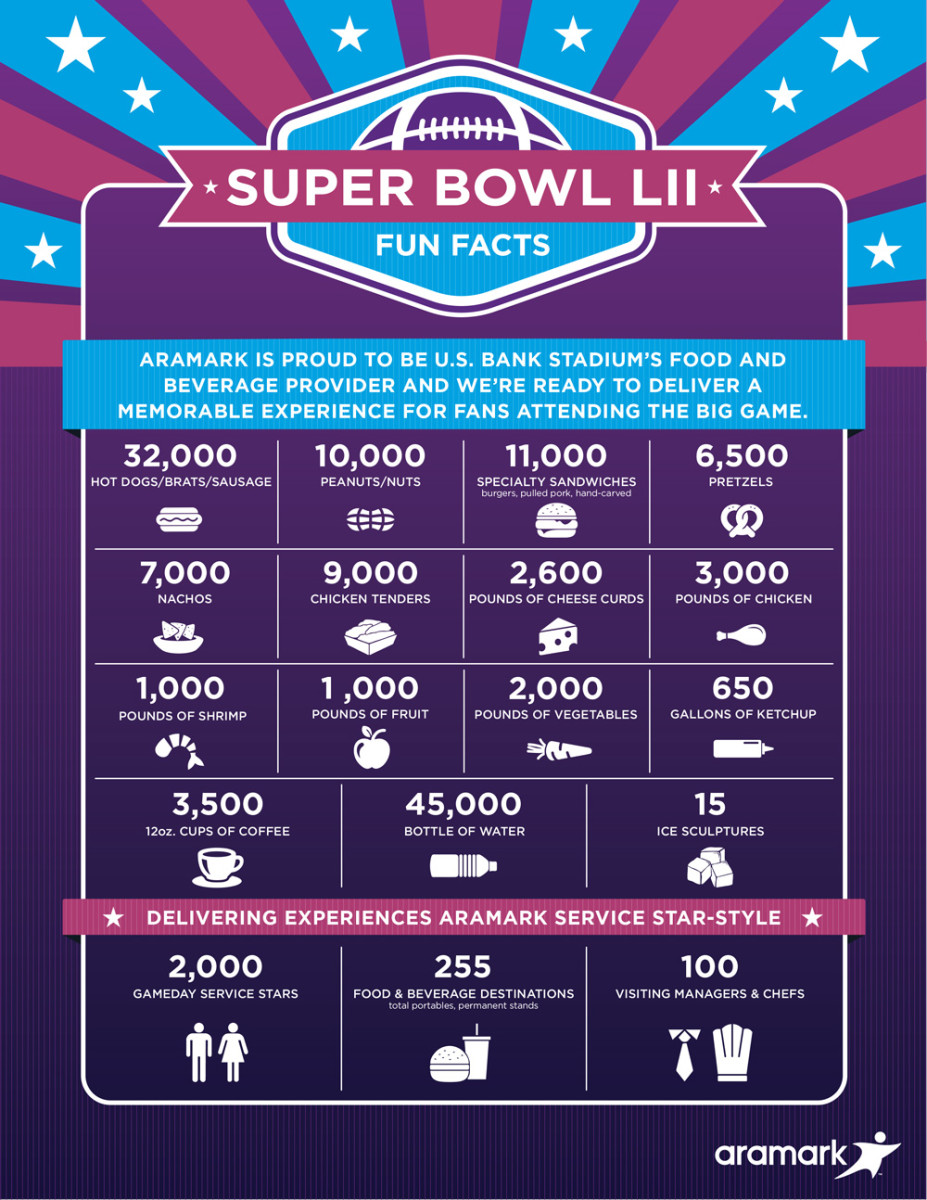 The stadium is also taking steps to be more environmentally friendly, including selling pre-packed compostable peanut bags for the first time. The updated Aramark packaging initially debuted in Kansas City earlier in the season.
Click through to check out the Eagles- and Patriots-themed fare, along with a few other options from the game-day menu.
For access to exclusive gear videos, celebrity interviews, and more, subscribe on YouTube!