The stars aligned in the sports world on Sunday, October 28 in Los Angeles. For the first time in the history of North American sports, all five major sports leagues, including the NFL, NBA, MLB, NHL, and MLS, all were in action on the same day. Discover LA helped some fans get from game to game to make it happen. The sports equinox gave Los Angeles the chance to show why it's one of the top sports capitals of the world.
Dubbed the "Super Sports Equinox," sports fans were able to see some incredible games all on the same day. Singer Lance Bass took part in the equinox, checking out all of the games in the area, as did a couple groups of super sports fans, including Sam Lipton and Daniel "Alfie" Alfredson, along with Branimir Kvartuc, the comms director for LA Councilman Joe Buscaino, and Doane Liu, the exec director of the Los Angeles Department of Tourism & Convention Development.
The schedule of games during the "Super Sports Equinox" included:
The Los Angeles Kings taking on the New York Rangers at the Staples Center
The Los Angeles Galaxy taking on the Houston Dynamo at the StubHub Center
The Los Angeles Rams taking on the Green Bay Packers at the L.A. Coliseum
The Los Angeles Dodgers taking on the Boston Red Sox at Dodger Stadium
The Los Angeles Clippers taking on the Washington Wizards at the Staples Center
"Days like today are what every sports fan dreams of. Five home games in one day, all in the sports capital of the world," said Bass in a release about the day of games. "It's only fitting that the first-ever Super Sports Equinox would be in Los Angeles and I couldn't be prouder to be an Angeleno, today of all days. Go LA!"
Discover LA helped Lipton and Alfredson get it done by giving them access and transportation around the city, including a ride in a helicopter to make it to all the games, along with ride sharing vehicles, motorcycles, and even a pedicab to get where they needed to go. Here's a look:
Here's a look at some other shots from the day: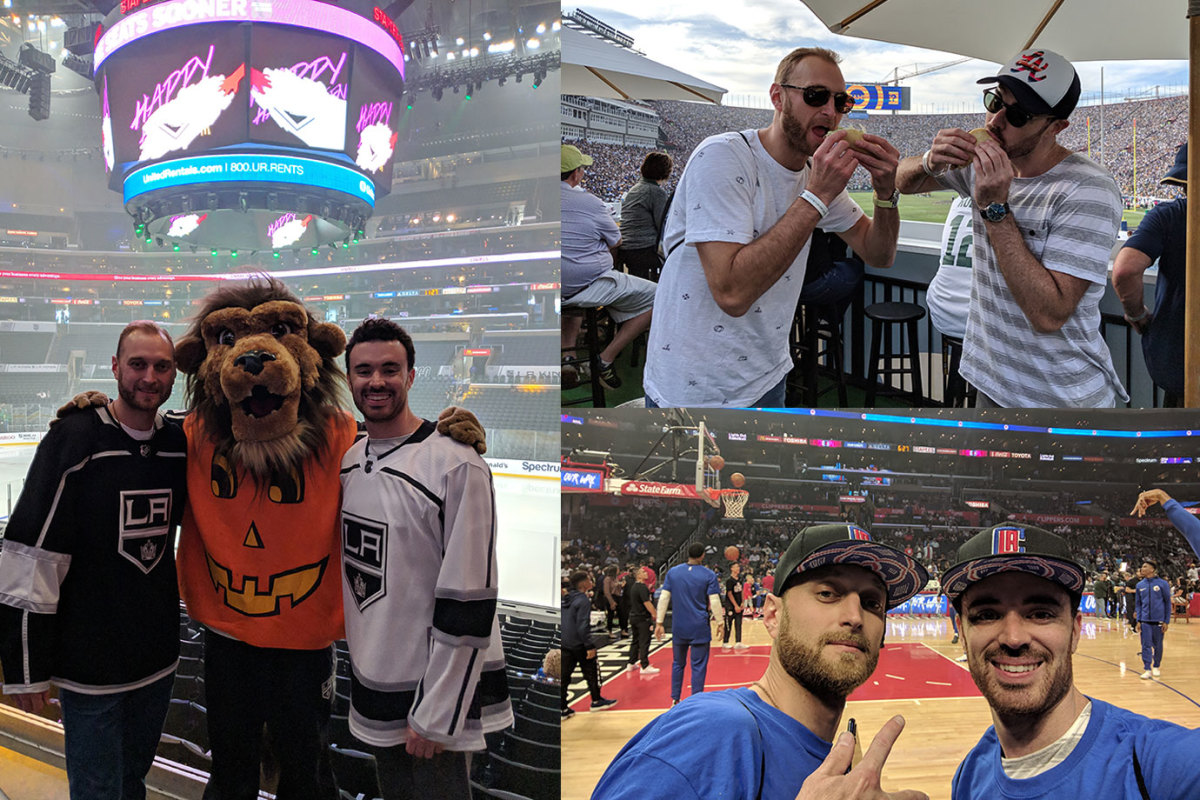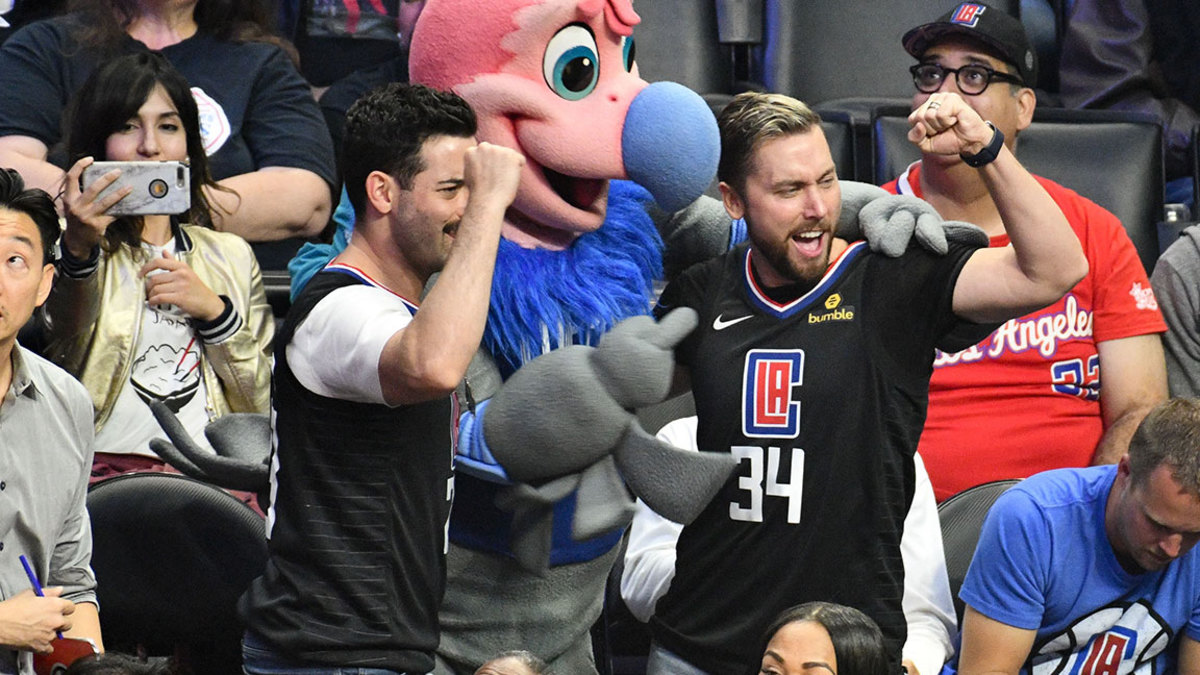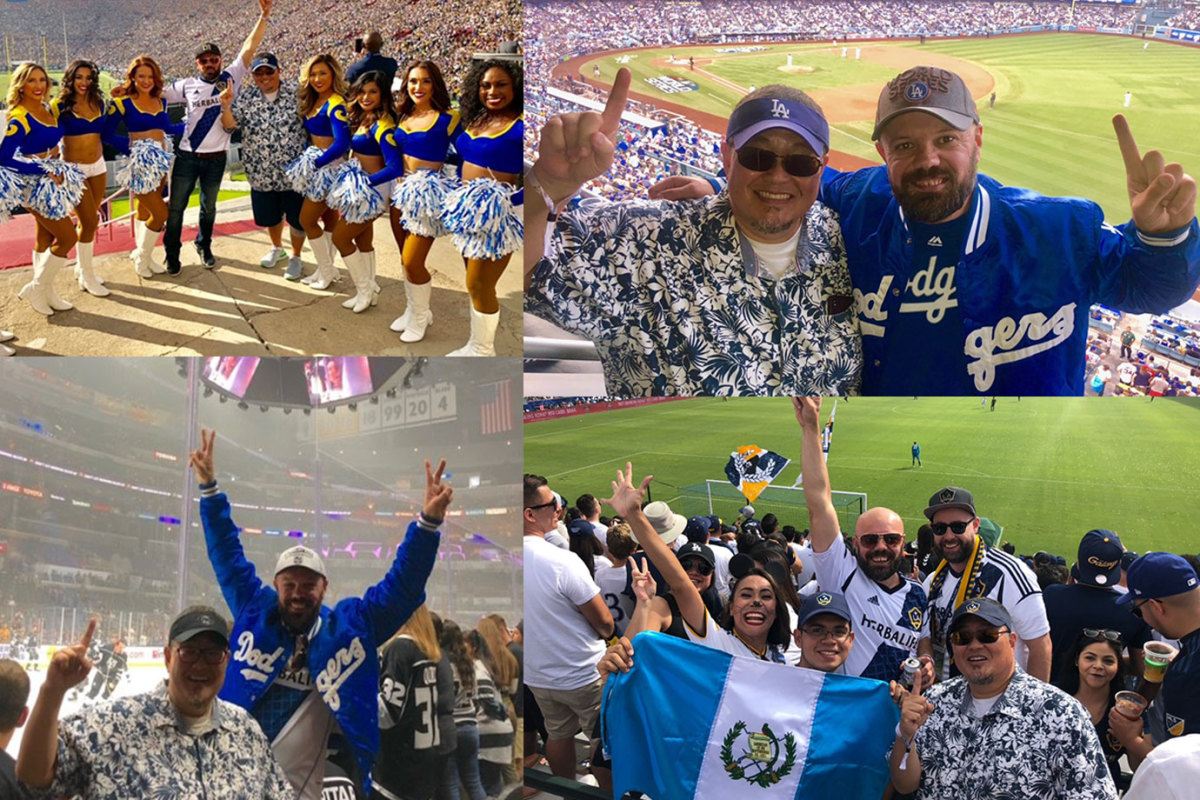 For access to exclusive gear videos, celebrity interviews, and more, subscribe on YouTube!