The New Zealand All Blacks are ready to defend their title.
The All Blacks Sevens rugby team has descended on San Francisco for the start of the 2018 Rugby Sevens World Cup, and they come in as the defending champions. The team put in some intense training sessions ahead of the tournament, but they also found time to interact with fans in the city.
This year, the 2018 Rugby World Cup Sevens is being held at  AT&T Park, the San Francisco Giants home stadium.
The team took over a San Francisco coffee shop, Bluestone Lane, and gave fans the chance to meet players Trael Joass, Akuila Rokolisoa and Sione Molia, and get some free flat white coffee, which is an espresso-based coffee drink popular in New Zealand and Australia. The team also gave fans the chance to win tournament tickets and flights to New Zealand and Australia through Air New Zealand, an official sponsor of the All Blacks Sevens team.
And the fans certainly came: There was a line out the door for the whole day, and some fans showed up nearly two hours before the event to meet some of the players.
Check out more on the Rugby World Cup and the All Blacks here, and take a look at some of the best shots from the coffee takeover.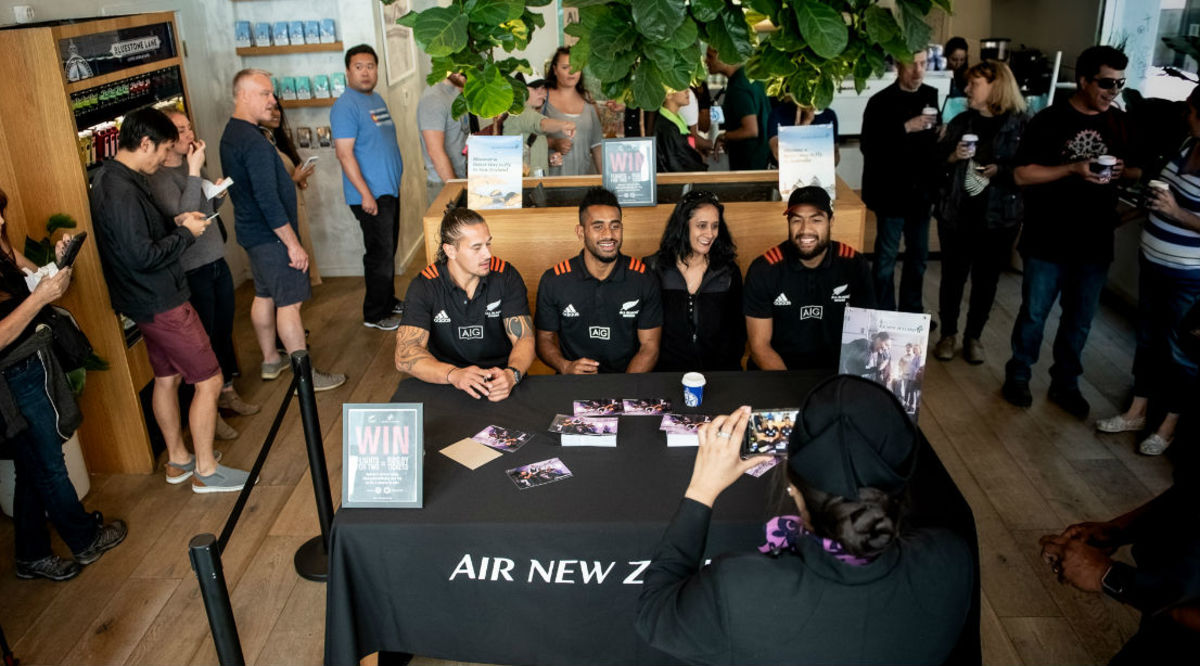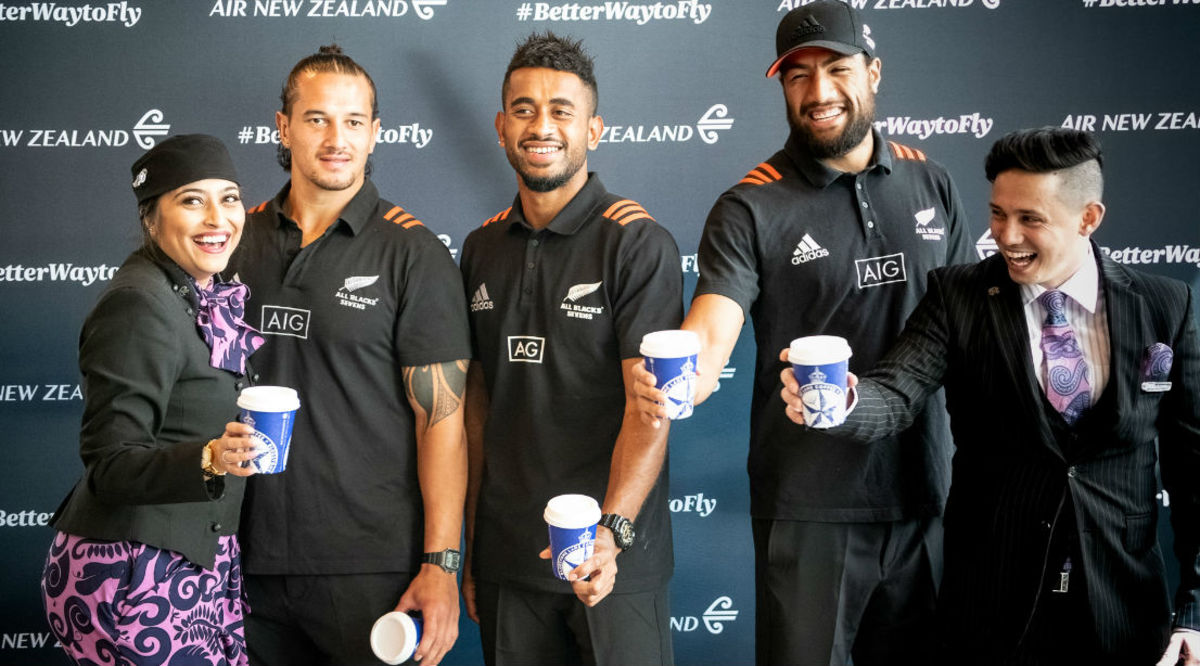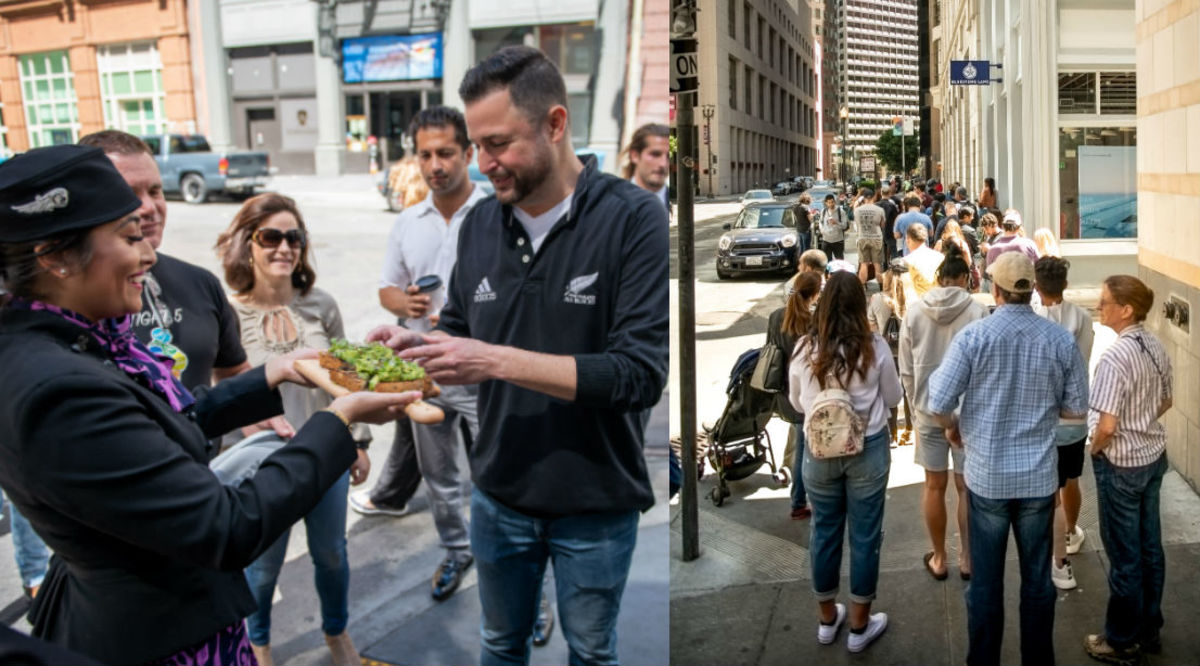 For access to exclusive gear videos, celebrity interviews, and more, subscribe on YouTube!