It's the golf matchup the sports world has been waiting for: Tiger Woods vs Phil Mickelson on the course. The two golf stars will face off in a head-to-head matchup this November for a massive prize—and for bragging rights.
The winner-take-all matchup is something that has been discussed over the years, but never really came close to happening until now.
A Long Time Coming
Woods, who has dealt with injuries over the last stretch of years, finally appears to be back in form after strong finishes in the top 10 at the PGA Championship and The Open Championship, adding some major intrigue to the already anticipated matchup with Mickelson.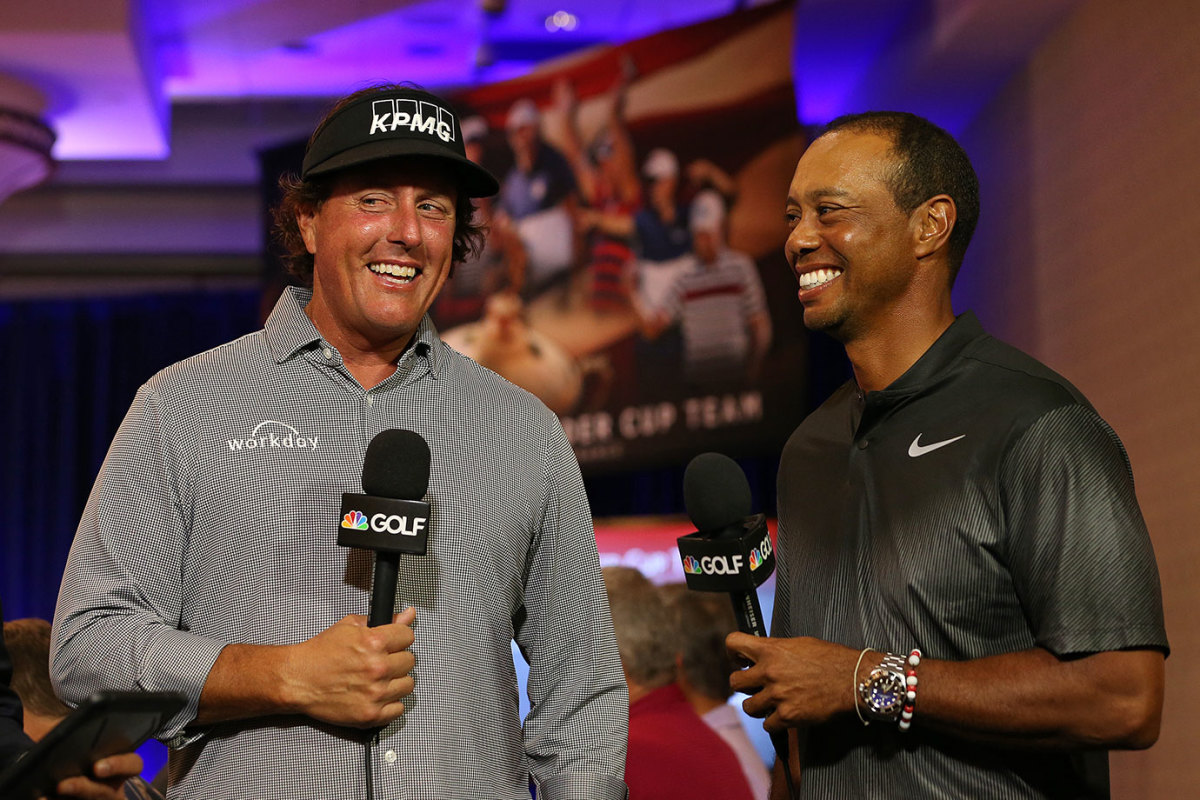 Over their long careers, Woods and Mickelson have been pitted as rivals, although in recent years they've developed a much friendlier relationship. Either way, 'The Match' should be appointment viewing for any major golf fan.
Here's everything you need to know about Tiger Woods vs. Phil Mickelson: The Match.
For access to exclusive gear videos, celebrity interviews, and more, subscribe on YouTube!