Sports
Tyler Bereman Reinvents Freeride Motocross for 2nd Annual Red Bull Imagination
What happens when a retired MLB player (Adam LaRoche) opens his Fort Scott, Kansas ranch to the world's top dirt bike riders for a week of limit-pushing, physics-defying, sport-redefining motocross sessioning? If 2020's inaugural event didn't fully answer that for you, please feast your eyes on highlights from last week's 2nd annual Red Bull Imagination, featuring freeride motocross ring leader, Tyler Bereman, and a crew of his friends doing impossible-looking things on two motorized wheels like they're just driving to work—which they kind of are.
The freeride moto experience conceived by Bereman has evolved quite a lot since year one—expanding into a week-long session of testing out numerous, gigantic Evel Knievel-sized features spread across three riding zones designed by Jason Baker of Dream Traxx with Bereman's input. The goal here: expressing the most creative, stylish, forward-thinking riding ever performed or witnessed—culminating on the event's final competition day.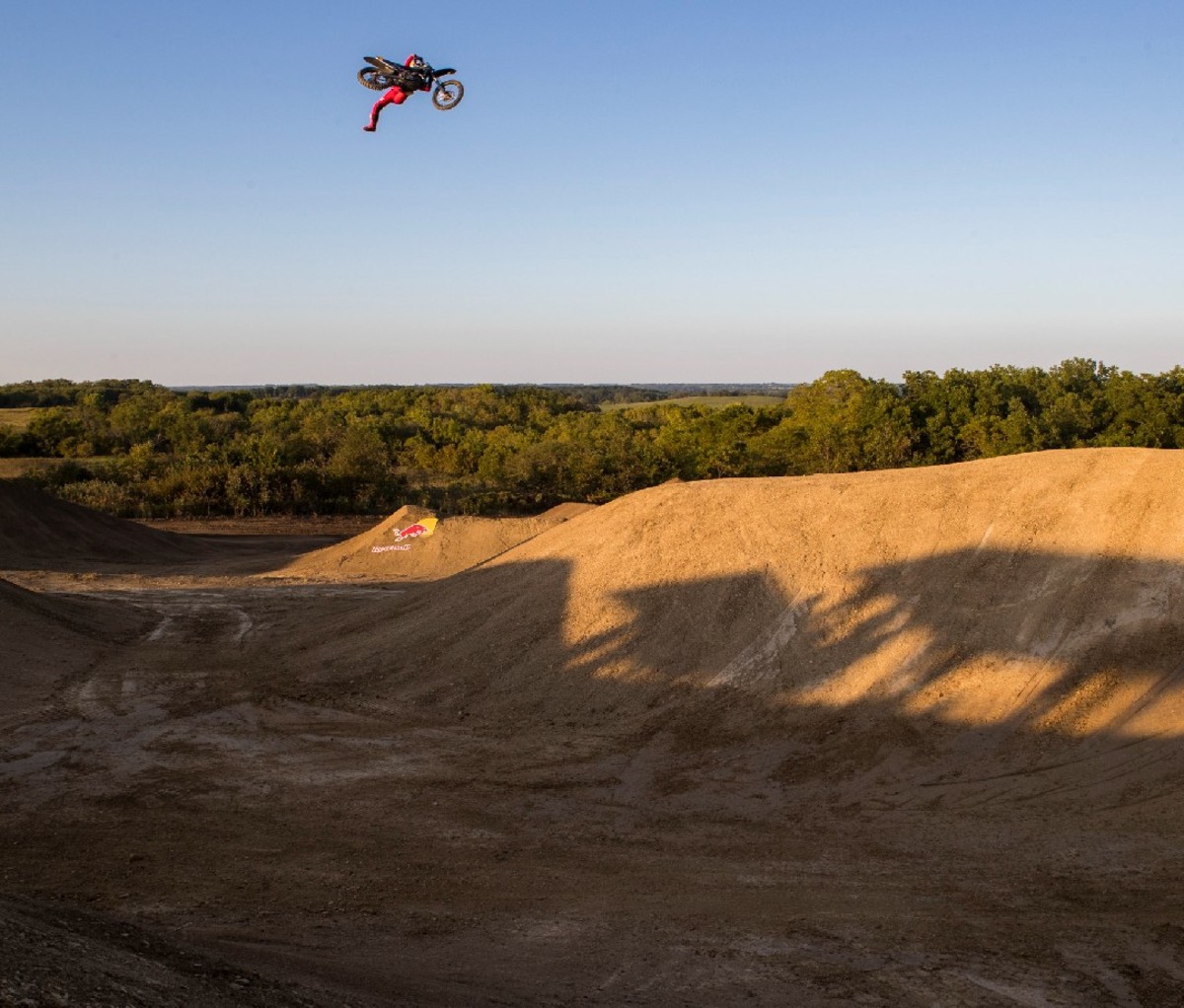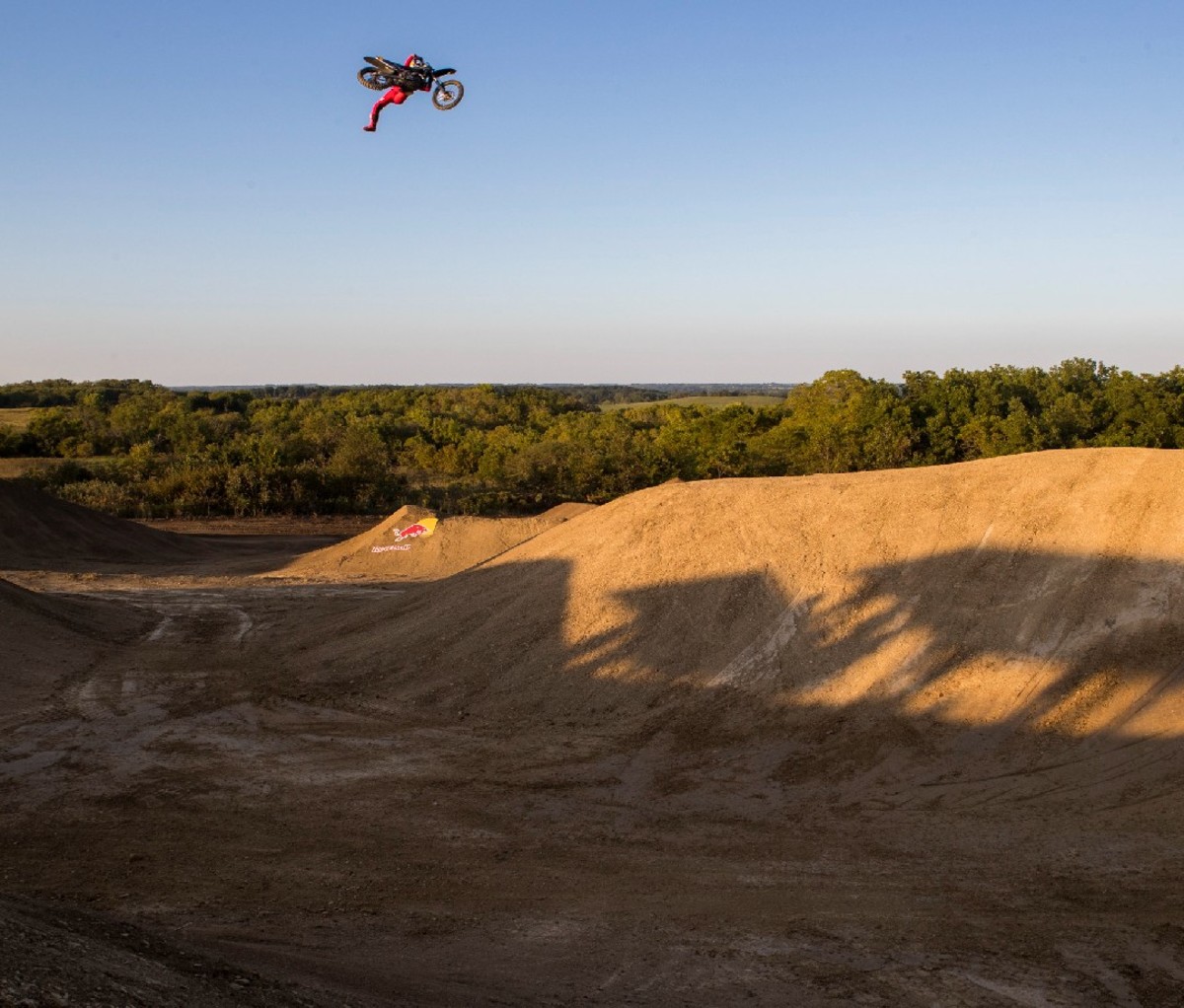 On comp day, riders get two five-minute runs. Judged on creativity, flow, time, and best use-of-course, the lineup of competitors is, of course, insane. It includes X Games medalists, Supercross and Motocross legends, and a couple of new generation riders hot on the scene.
Leading up to the actual competition, camaraderie is always key among the riders, judges, course designers, and production team. On a a one-of-a-kind, never-before-ridden course of this magnitude, the athletes were sessioning together, learning the lines, working as a team, and ultimately turning out a week of successful, injury-free riding with tons of photo and video ops.
We spoke with both Tyler Bereman and Adam LaRoche about breaking new boundaries and forging lasting friendships at this year's Red Bull Imagination. Here's what they had to say.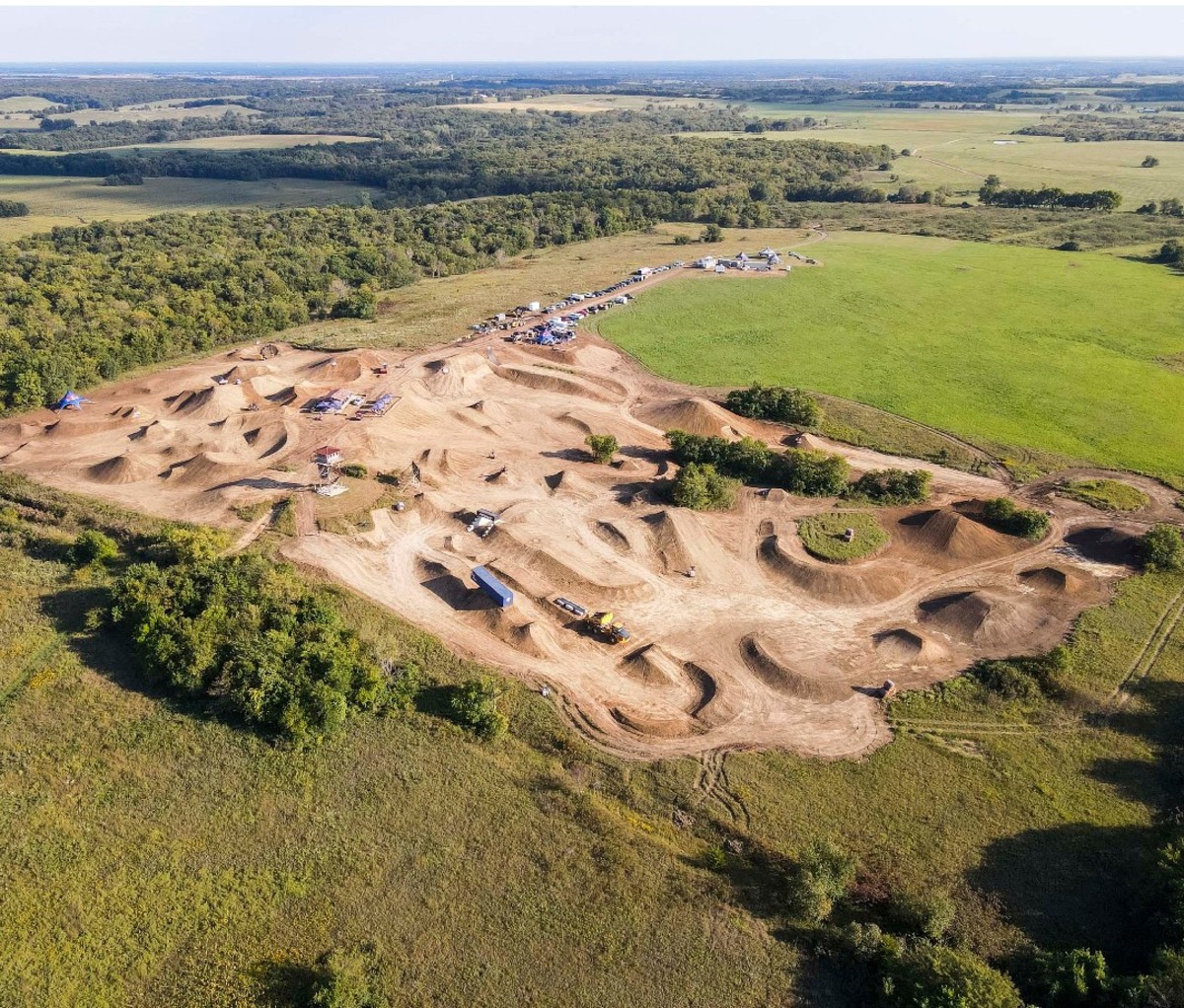 Men's Journal: What was the inspiration behind Red Bull Imagination?
Tyler Bereman: After my racing career, I had to figure out how to make a living riding a motorcycle and still enjoy what I do. I'm lucky I fell into this niche of creating content. It's always been my dream and goal project to build my version of a dirt skatepark. Imagination 1.0 was a good start, but that first year was more or less a one-line course. Now it's opened up options to multiple lines, creativity, and jumps everywhere. There's no rules to this. The more creativity, the better. A lot of inspiration for this actually came from my fellow peers in different action sports—from mountain biking to snowboarding—and kind of tying them all together.
Freeriding is a super loose program where everyone just kind of gets into the zone and starts riding around sessioning features. Last year's event felt more like a track, whereas this year Jason Baker and his crew from DreamTraxx really focused on building a creative course. What's freeriding for us is like freebuilding for Jason. It can start with a channel of dirt, a finger in the middle of a zone, and next thing you know, you can have five different lips and landings to one little finger. The sky's the limit out there, creativity-wise, in both the designing and the riding. Everyone looks at a single jump as a step up, straight up and over, but if you really get creative you can hit that step up to the right, to the left, you can hit it backwards. It's our version of a dirt skate park. It's dirt art—that's what it is.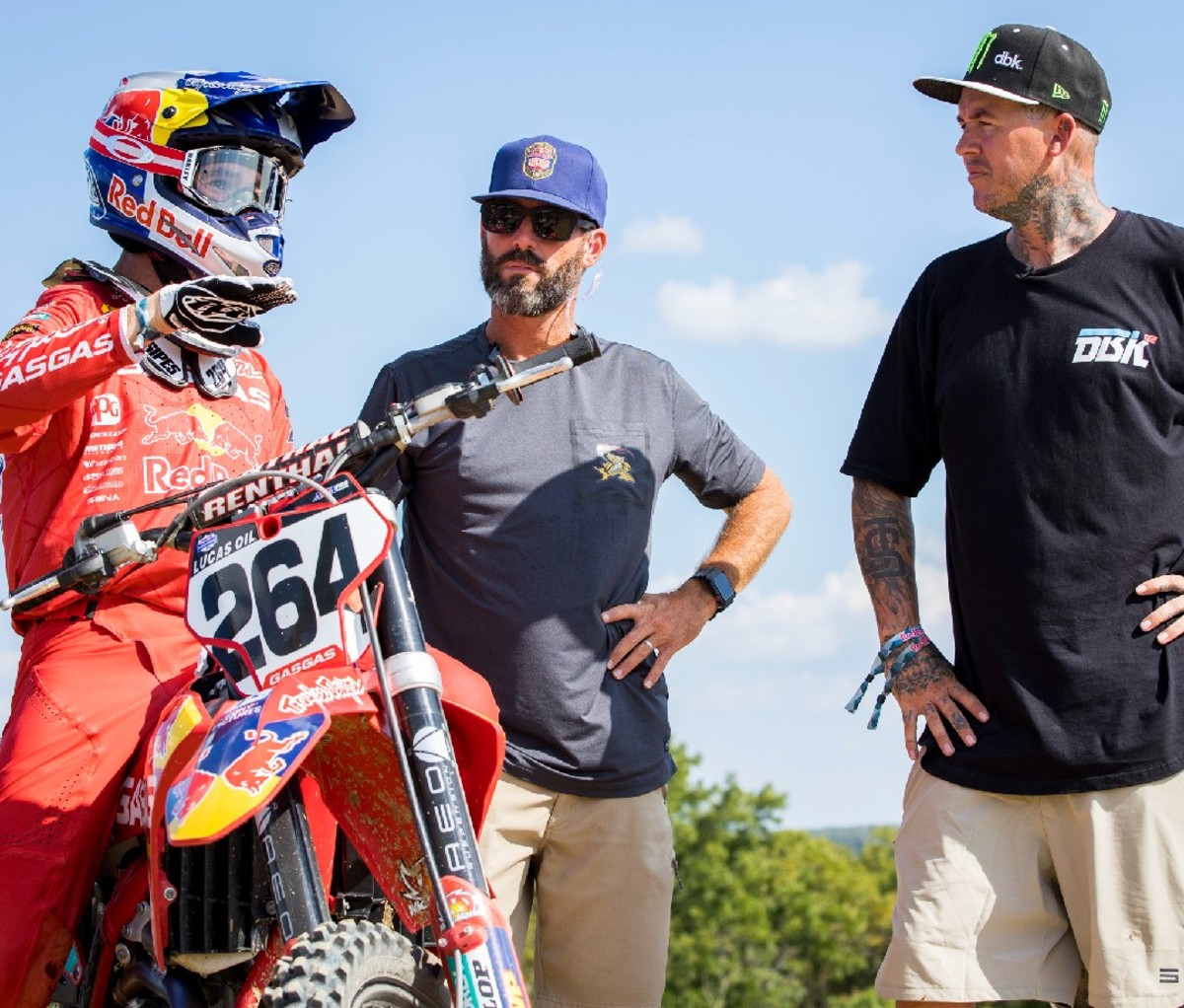 Are you mainly taking inspiration from slopestyle MTB rather than like Rampage-style MTB?
It takes some of its feel from slopestyle MTB and snowboarding, but it's also similar to Rampage in that it's like a blank canvas. Those guys build their line down the mountainside and use regular shovels to build their features. With dirt bikes, our shovels are John Deere dozers, but we're basically building super creative lines across this place. So I think it's kind of a mix of all those things.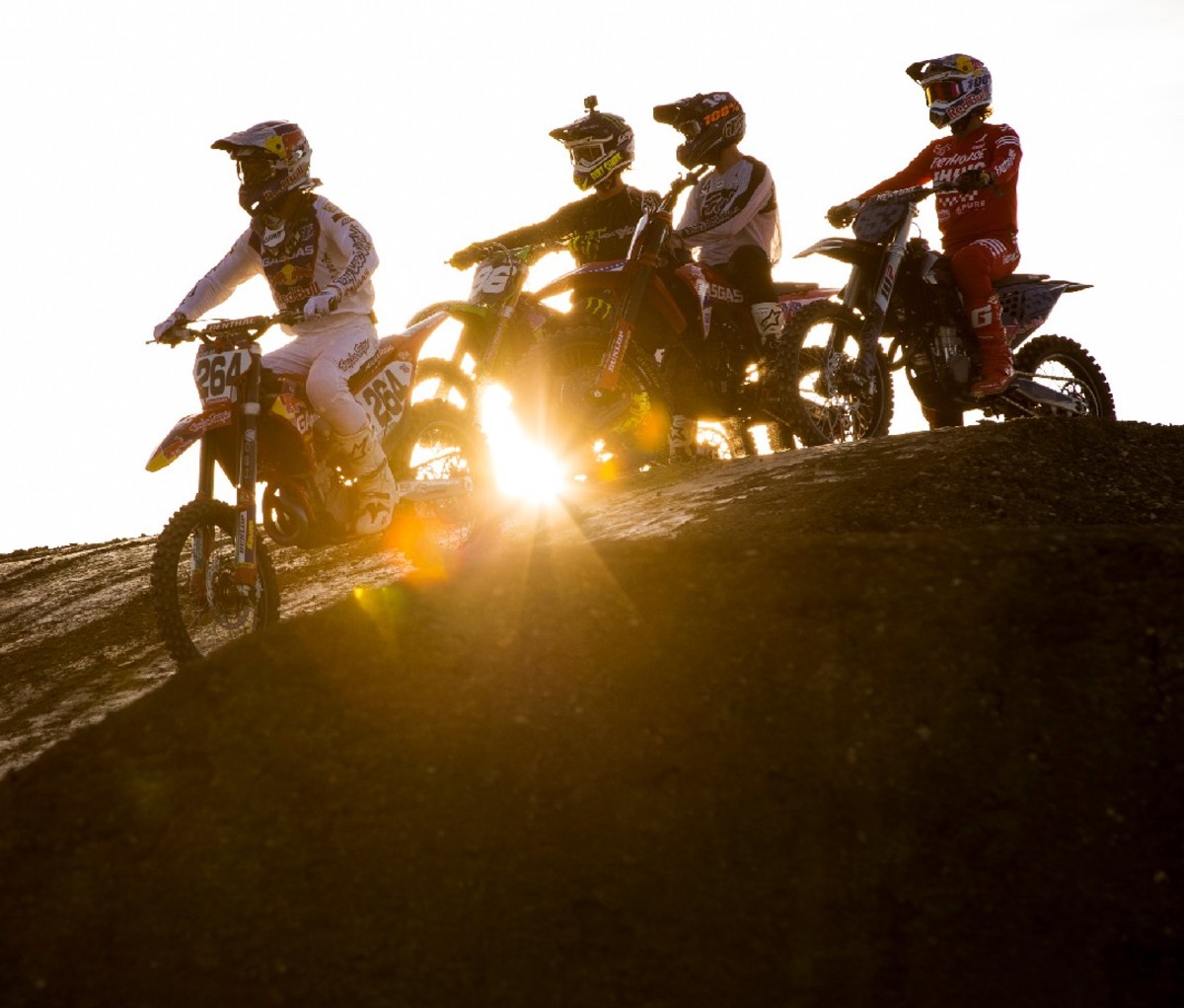 Why Kansas?
I'd gone down to [Dream Traxx course designer] Jason Baker's place in Florida to film my first Red Bull project. Jason had just done Ryan Dungey's retirement video on a ranch in Fort Scott, Kansas. He told me about this amazing property out there—owned by our friend Adam LaRoche—which was about 3,000 acres with some elevation on parts of it. That's what initially brought us out for a site check, and what ultimately led to us deciding to put the project here.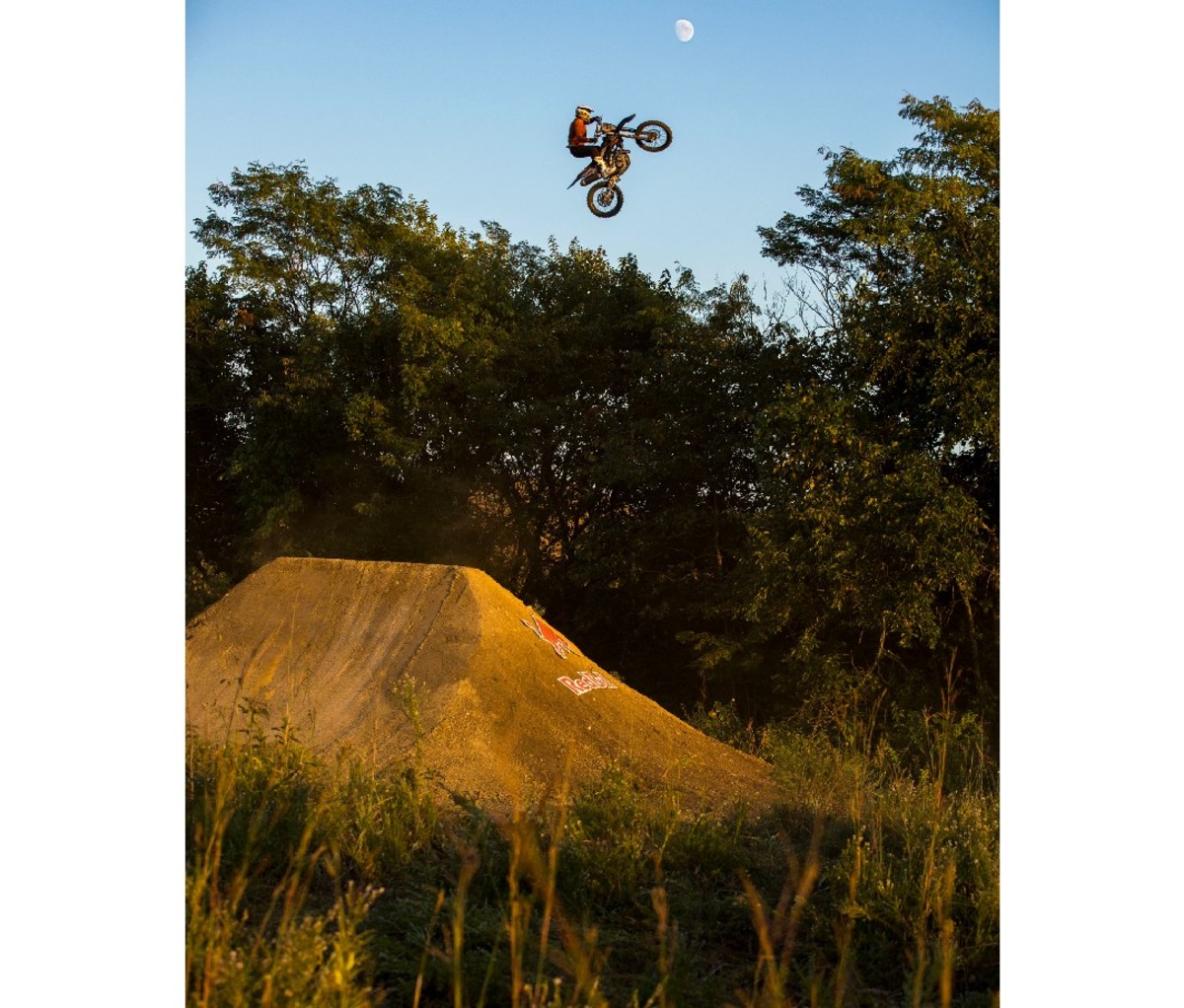 When you first arrived, was the site what you expected—and how did the project evolve?
I'm pretty jaded being in California, where there's elevation everywhere. I was picturing these steep, gnarly hills, but when I got here it was just one mountain. One rolling hill. It wasn't the elevation I was picturing. Working with Jason was great in that he was able to build the course with that one hill. He had to strip all the surface, create all those mounds, and basically make elevation out of nothing. Before all that, we drew it down on paper and went through about a year and a half of back and forth with Red Bull on different versions.
Then with Covid, we honestly didn't even know if this event was gonna happen until six weeks before—and then it was crunch time. I was on the ground here for a month helping Baker build the course. He's the best in the business, so everything was perfect, but I was giving him my ideas while he was making them come to life. In a three-week build, we came up with an insane course last year. This year, we were fortunate enough to come back for 2.0, and the foundation of the course was still there. Our goal was to just keep adding to what was already there. Y'know, you can look at one jump—its perfect sides and backside—and you can take that jump's lip and make four jumps out of it.
Which 2.0 riders stand out to you the most?
We have a really cool lineup this year. Last year we only had seven athletes and dealt with rough weather—and only had about an hour each day to ride leading up to the competition. That made it very stressful for 1.0 riders. This year has gone really smoothly. The weather's been great and we have twice as many riders.
So for the standouts, it's cool to see all the new guys come in and crush it with our friends who were here for Imagination 1.0. Obviously having Axell Hodges and Colby Raha here is huge—these are the two dudes that I compete head-to-head against in X Games. They really showcase the creativity and the progression of our sport, showing people how cool riding a dirt bike and freeriding can be. How it's a form of freedom and expression, and more or less a blank canvas.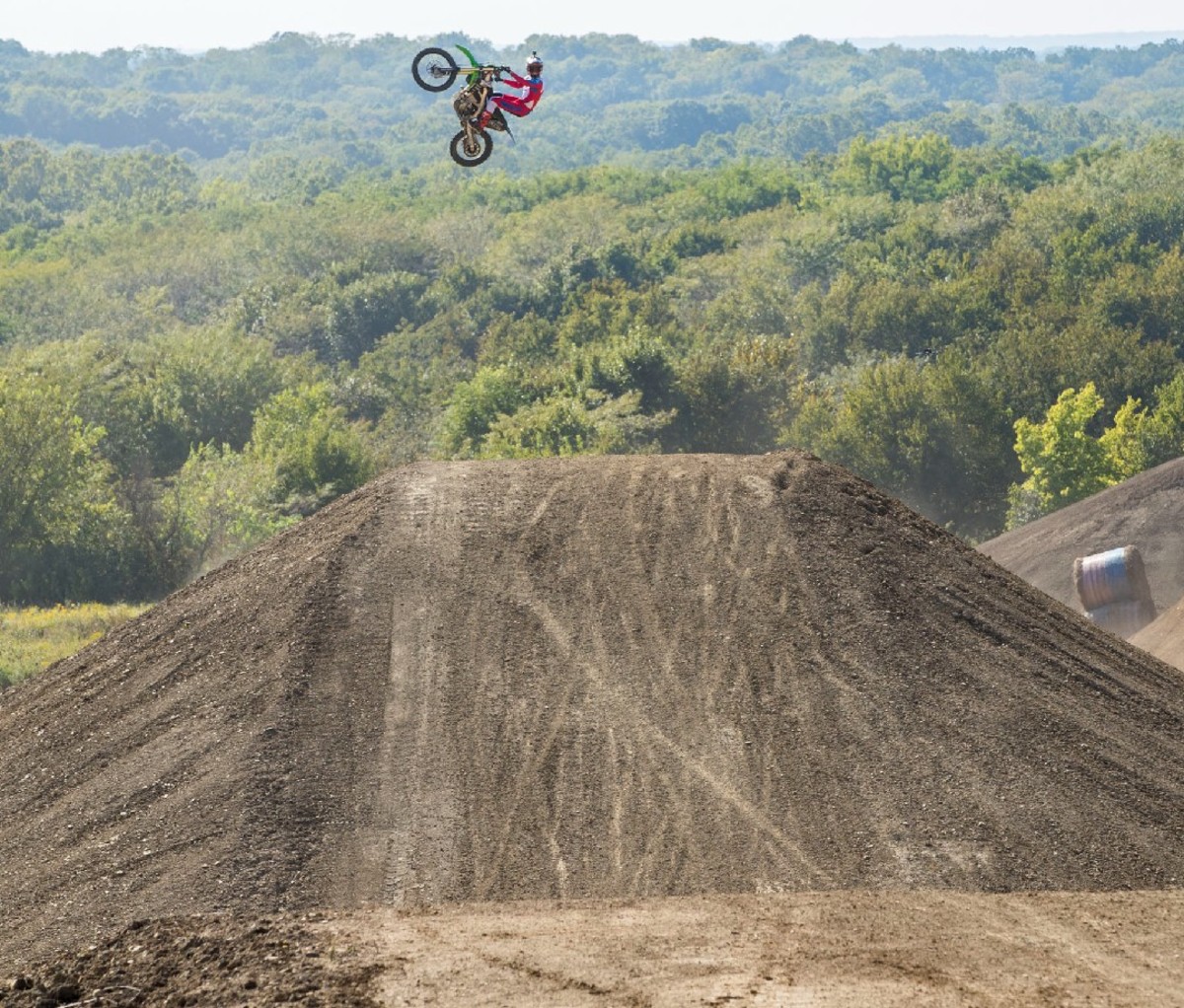 Adam, what's your connection to dirt bikes?
Adam LaRoche: My Dad was anti-dirt bikes growing up. When I was around 13, my brothers and I saved up and bought an old Honda 250 behind his back. Surprisingly, he let us keep it.
How'd you meet Jason Baker from Dream Traxx?
Over 16 years of pro ball, one of the many things in my contract was absolutely no dirt bikes. So when I retired from baseball in 2016, my first purchase was naturally a dirt bike off of eBay. Then I Googled "backyard dirt bike track builders"—and Jason made the mistake of answering my call. The rest is history.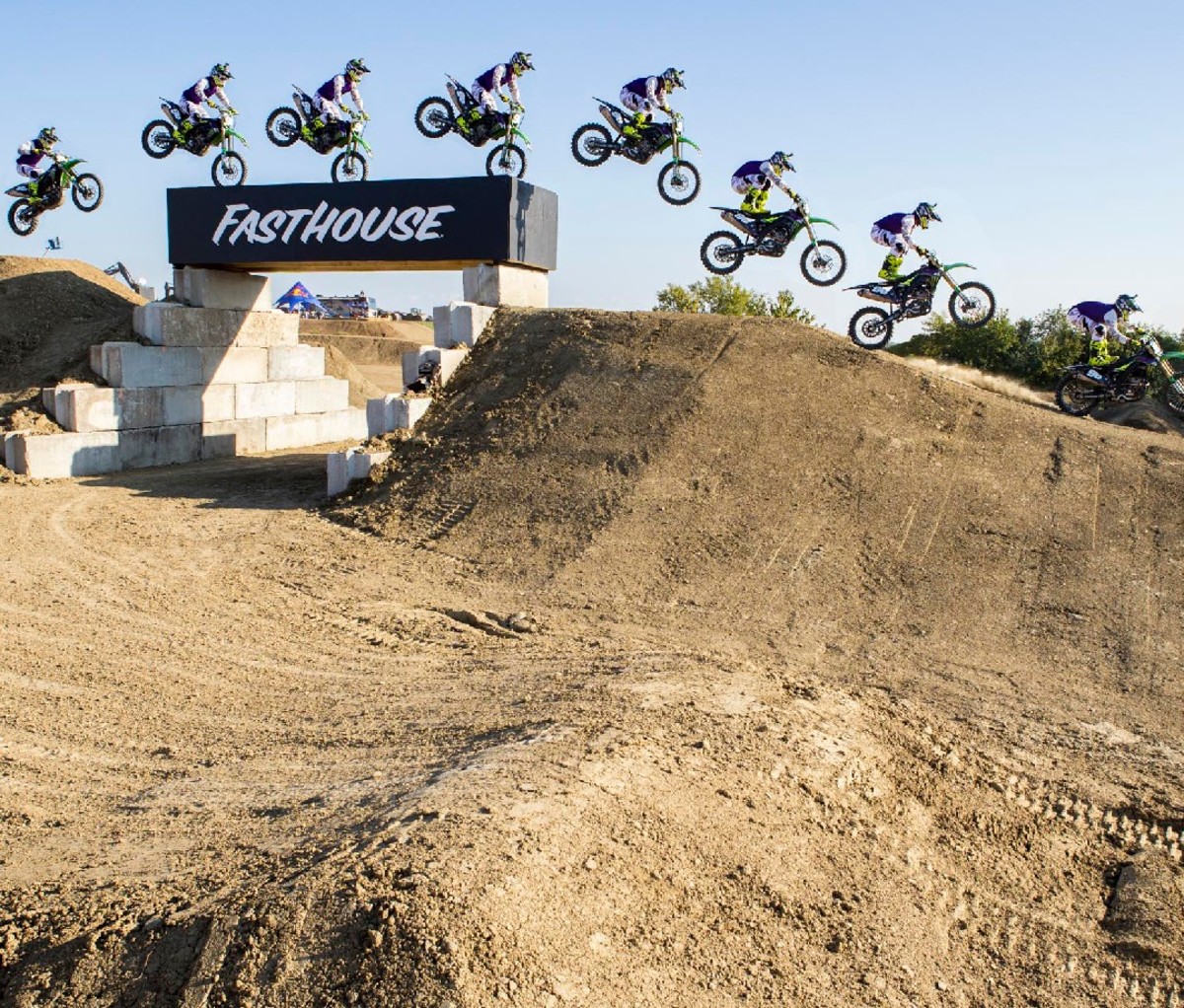 What's behind the name of your ranch—E3 Ranch & Co.?
A baseball joke. It's a term that a guy playing my position never wants to see flash across a scoreboard. E3 means "Error on 1st Baseman." Years ago, a country music friend stole one of my E3 hats. A couple months later, he was wearing it at the CMA awards—and won an award. Shortly after, our meat company, E3 Meats, was formed.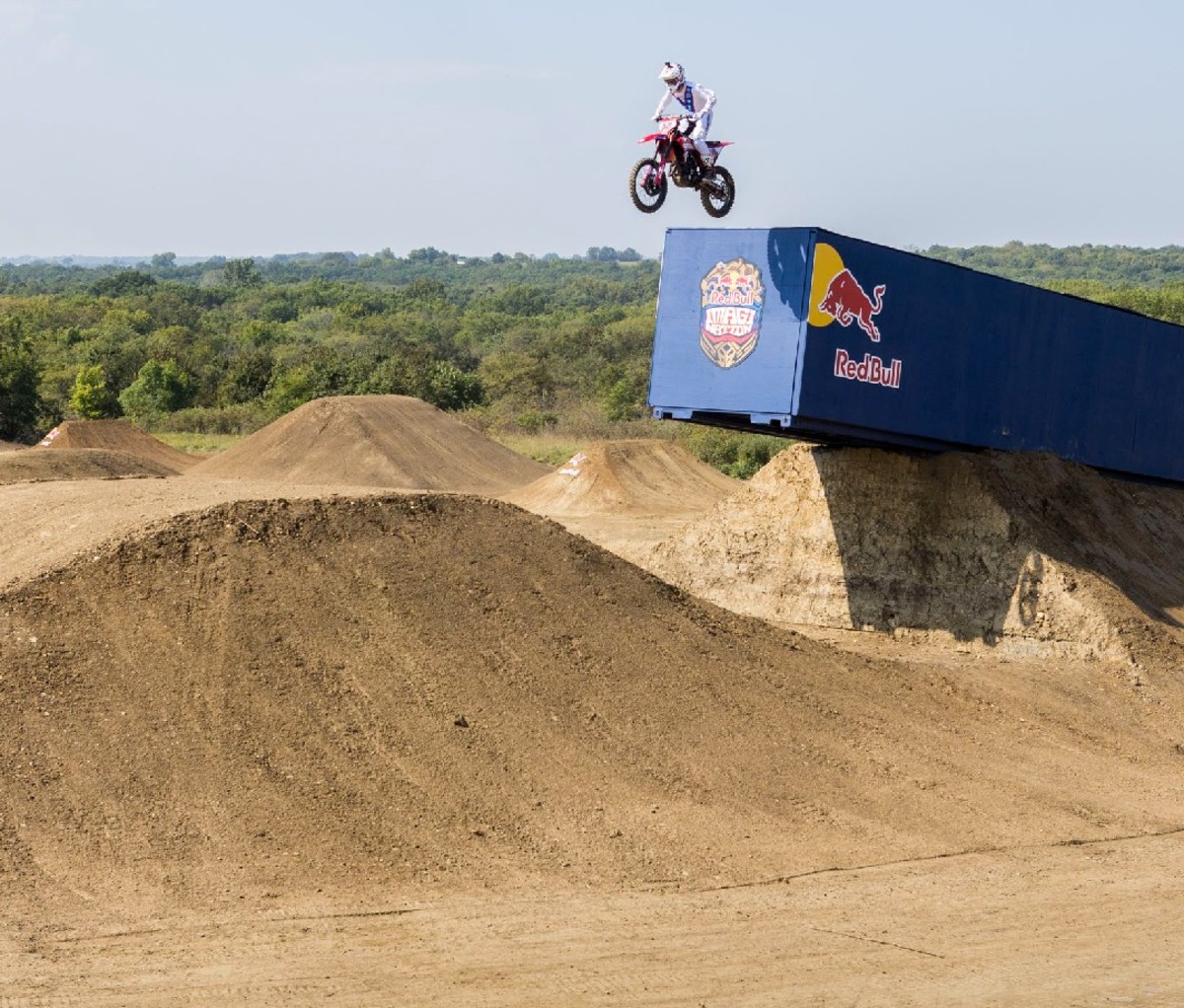 Did you ever picture the E3 Ranch becoming a motocross Mecca?
Not at all. This ranch has been used for years to serve combat veterans, through our E3 Foundation, by hosting them here for hunts, fishing trips, shooting competitions, and any other excuse we could come up with to bring them out. It's also been a primary filming location for our show Buck Commander over the last decade. We learned long ago that God gave us this ranch to do much more than serve ourselves. So when Jason Baker and Red Bull reached out, we figured, why not?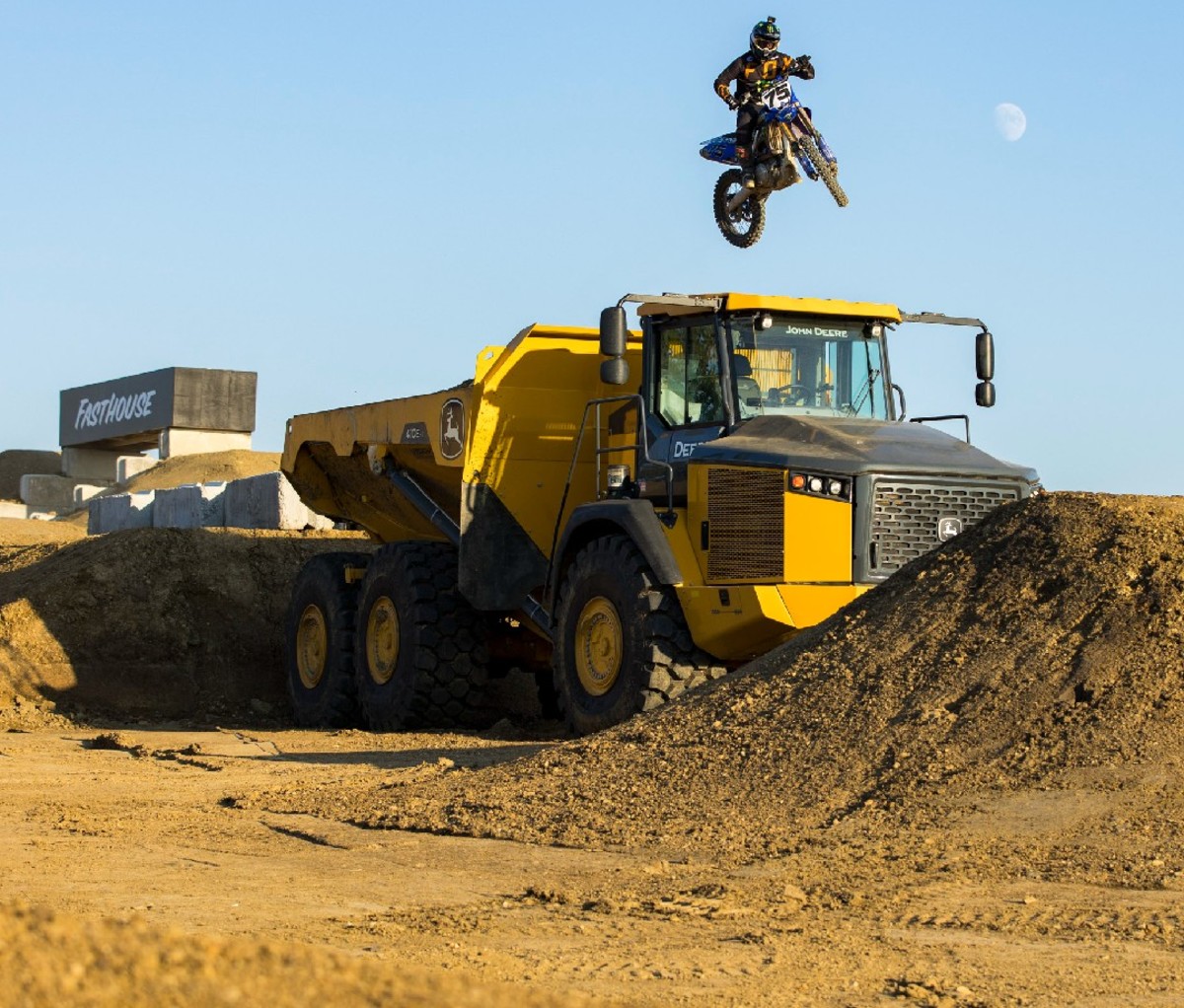 What's it been like hosting Tyler Bereman and all his rider friends here the last two years?
Tyler will be a lifelong friend—and I absolutely mean that. I'm amazed at the size of that dude's heart for serving people. I'll just leave it at that, but it's no surprise that all the people he's brought here have been a blast to host.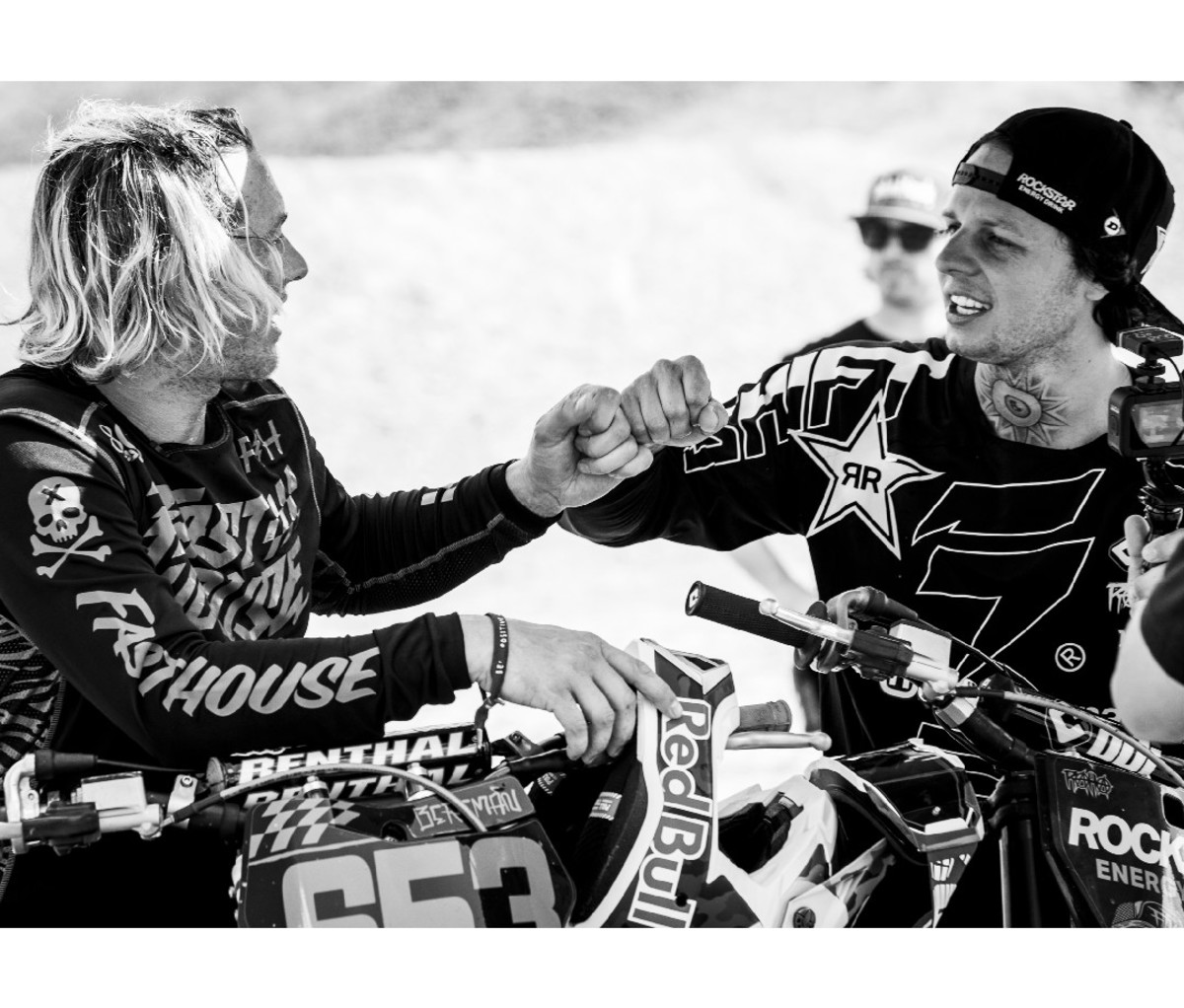 Can you give us the quick rundown on E3 Ranch food offerings and your E3 Foundation?
We offer ranch-to-door delivery of what they call "never ever" meat. Meaning it's never had any antibiotics, steroids or added hormones. We now supply to select restaurants, including our own E3 Chophouses in Nashville and Steamboat Springs, Colorado.
As for the foundation—it's harder to keep this brief—I spent a lot of my life serving myself. I've since learned that the old saying "it feels better to give than to receive" is absolutely true. My goal is to spend the rest of my time serving others. Our main mission through the E3 Ranch Foundation is serving our combat veterans and the fight against human trafficking.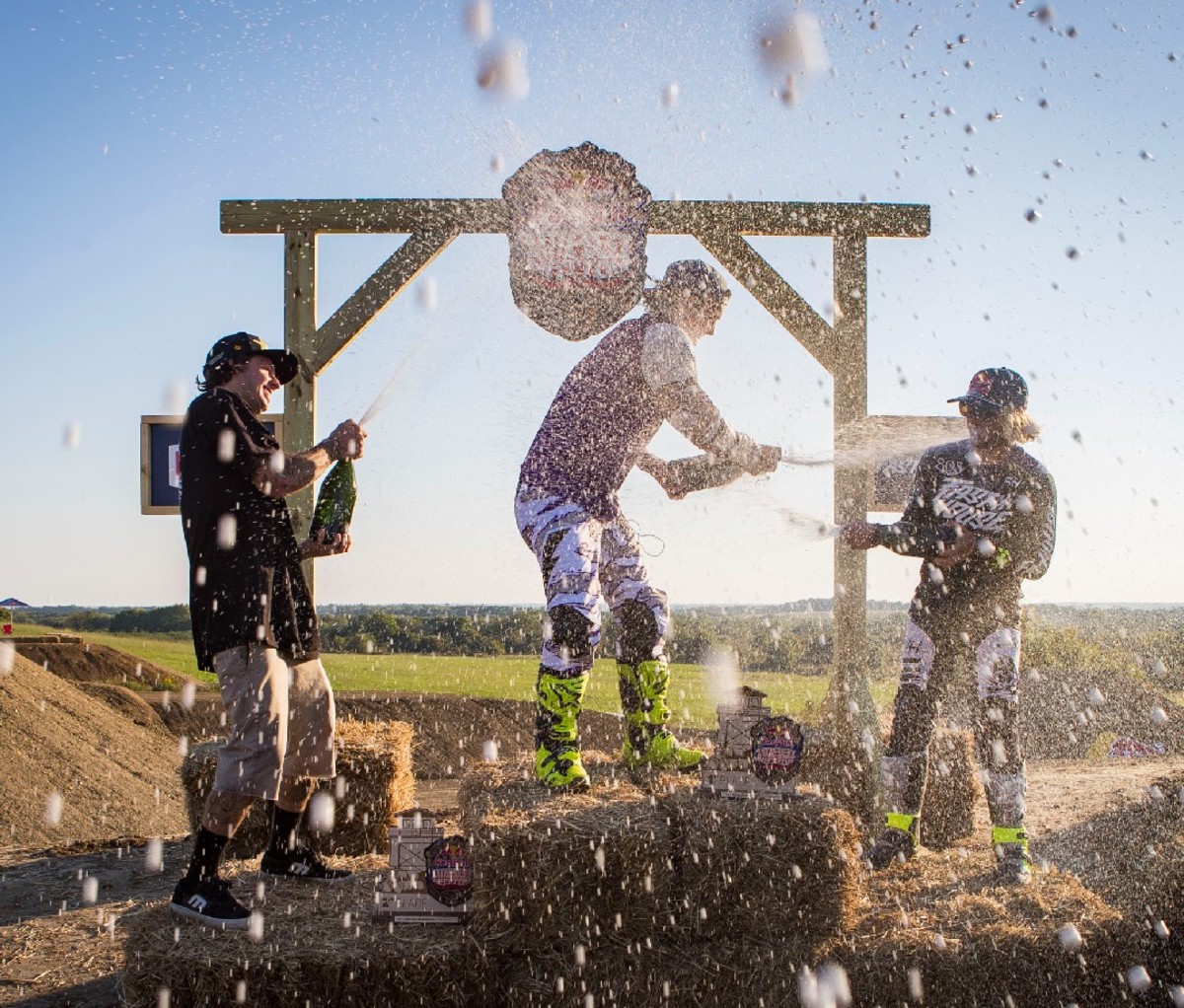 What do you love about Fort Scott, Kansas?
Well, it's hard to not love this place—especially if you've spent a whole lot of time in big cities. There's something special about a small town where everyone knows everyone and the majority of the population lives on gravel roads. In Fort Scott, Kansas, when someone asks you how you're doing, they actually mean it. I'm proud to be a Kansan from Fort Scott. No plans on ever leaving this place.