When Minnesota Viking, Linval Joseph stops to take a pic with others, chances are extremely high the 6'4, 329-pound defensive tackle is going to be the biggest guy in the photo by far. That is of course, unless he sides up to an Icelandic Strongman the size of a mountain that goes by the name Hafþór Júlíus Björnsson
In this picture taken by Minnesota Vikings photographer, Andy Kenutis during a trip to Iceland with some of the team's players, Joseph finally got the opportunity to be the little guy in the photograph. Chances are it's been a while since that was the case, but the baller took it in stride as he proudly posed with the massive Game of Thrones beast.
I never thought Linval could look small. #VikingHeritage pic.twitter.com/uZLTuzR7Kc

— Andy Kenutis (@AndyKenutis) June 20, 2017
If it's any consolation to Linval, Bjornsson wasn't always quite so big. Back before crushing skulls in Westeros and throwing washing machines like they were toys, Hafþór was half the size he is today. 
This before and after pic best demonstrates just how far the Icelander has come over the years to transform his physique. From a lanky basketball player to a mountainous 440lb Strongman, 'Thor' is the perfect definition of an athlete who took his game —and physique— to the next level.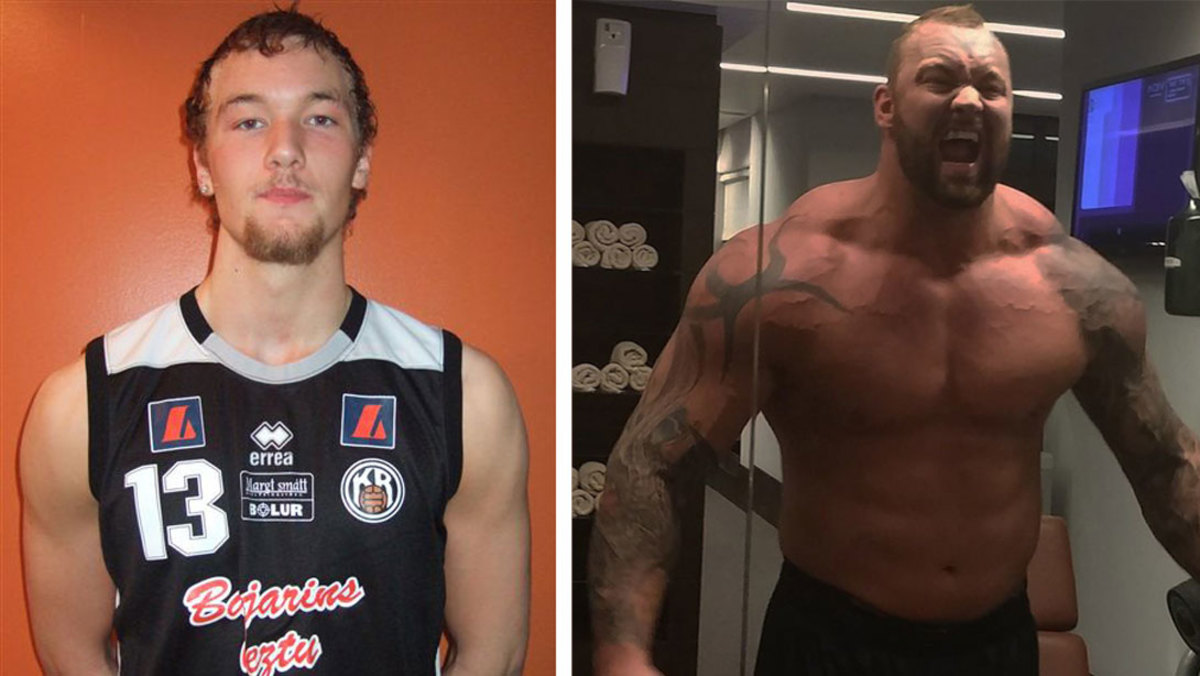 For access to exclusive gear videos, celebrity interviews, and more, subscribe on YouTube!