After winning his fourth MVP award in 2021, Green Bay Packers quarterback Aaron Rodgers can make further NFL history. If he repeats in 2022, he would join former teammate Brett Favre (1995-97) as the only players to win the MVP in three consecutive seasons. He would also tie Peyton Manning for the most career MVP awards with five.
OddsTrader takes a look at Rodger's NFL MVP odds and breaks down three reasons why he won't be able to achieve the three-peat, including five better options to consider.
Once the season starts, you can also browse in real time the latest NFL odds for each week with the free OddsTrader BetStation app, available on both iOS and Android. Sportsbooks will adjust their prices based on the performance of the top players.
NFL MVP Odds: Current Landscape
Aaron Rodgers currently has the fifth-best odds for 2022 MVP (+1000) at FanDuel, trailing:
Josh Allen (+700)
Patrick Mahomes (+800)
Tom Brady (+800)
Justin Herbert (+900)
We know a quarterback is going to win this award for the 15th time in the last 16 seasons, but here is why Rodgers will not pull off the MVP three-peat.
Reason No. 1: Rodgers Has One Hard Path to the Award
Winning MVP is sometimes about crafting the right narrative more than it is having the best season. The 2021 season was certainly the weakest of Rodgers' four MVP seasons.
It helped that everyone else in the race fell apart, including Tom Brady, who was the favorite going into Christmas before he lost 9-0 to the Saints.
It also helped that Justin Herbert and Jonathan Taylor missed the playoffs, and all but one voter was not ready to vote for a wide receiver (Cooper Kupp) even if he did have a worthy season.
In the end, Rodgers was the only logical choice after he shook off an ugly opener against the Saints and led the league in most efficiency metrics:
Rodgers led in QBR (69.1), but it was the first time since 2006 that no quarterback finished above 75.0.
Rodgers led in passing DVOA (27.8%) at Football Outsiders, but it was the lowest league lead since Dan Marino (25.7%) in 1996.
Rodgers' 7.7 yards per pass attempt in 2021 is the eighth-highest season of his career.
For 2022, the narrative that Rodgers will need to create for his MVP case is clear. He needs to maintain being the most efficient quarterback for a contender, all while doing it without the services of No. 1 wide receiver Davante Adams, who was traded to the Raiders.
Finishing as a 9-8 wild card team with decent numbers is not going to do the trick. Rodgers must be great as he has been in limited time without Adams since 2019. In those seven games, Rodgers completed 68.6% of his passes, averaged 293 passing yards (8.6 YPA), threw 19 touchdowns with one interception, and the Packers were 7-0 and averaged 31.6 points per game.
Sustain something like that for a full season and he can win MVP in a heartbeat, but it looks unlikely with what is arguably going to be the weakest receiving corps in his career.
Reason No. 2: Voter Fatigue
After the biggest playoff dud yet, what if the voters are tired of the Rodgers drama? The cryptic social media posts, the weekly viral moment from his appearances on Pat McAfee's show, the COVID takes, the Ayn Rand recommendation, etc.
Not to mention the astrology tattoo and his new fondness of psychedelic drugs – two reminders that he was in a deep relationship with a young, Hollywood actress who reportedly makes her own toothpaste.
Rodgers is currently living his best 1997 Shawn Michaels heel-turn lifestyle, but never deny the power of personal feelings getting in the way of a vote. There was already one MVP voter last year, Chicago native Hub Arkush, who publicly said he would not vote for Rodgers because he's a jerk. That did not go over well, and Rodgers received 39 of the 50 votes.
But had the race been closer with a field that did not implode, things may have been different. Voters do experience fatigue. Many felt that Brett Favre did not deserve his three-peat in 1997 as it was inferior to his previous two years, but he ended up getting a tie in votes with Barry Sanders that year.
Peyton Manning was the best quarterback again in 2005 after winning the award in 2003-04, but his team made the No. 1 seed look so easy that he barely played the final two games. He lost the award in a 19-13 vote to Seattle running back Shaun Alexander.
Few seemed to regret it after Manning's Colts infamously bombed in the playoffs against Pittsburgh that year.
With Rodgers coming off the worst loss of his career and playing out the final year of his thirties without his best receiver, maybe voters are not going to care as much about what he does (or says) in the regular season in 2022.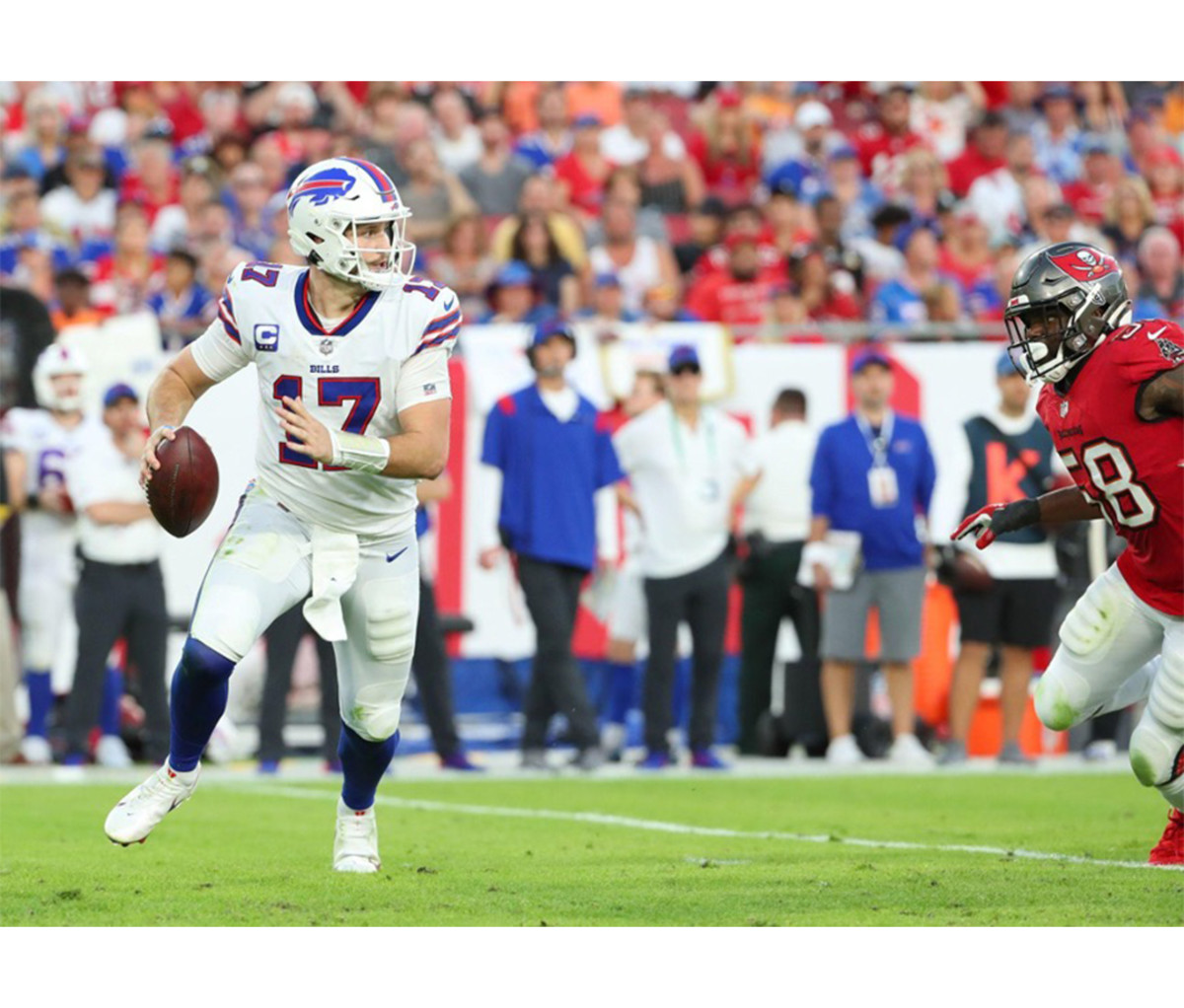 Reason No. 3: There Are Better Options
There are talented quarterbacks playing in better offenses with high expectations this year, including Josh Allen (+700) with the Bills and Tom Brady (+900 at Caesars) with the Buccaneers. You don't think voters would love to give Brady the MVP at 45 in potentially his final season?
Like Rodgers, Patrick Mahomes (+900 at DraftKings) lost his most dangerous receiver in Tyreek Hill. He will have a similar argument to Rodgers while playing in a much tougher division.
Russell Wilson (+1600 at Caesars) has never received an MVP vote, but if he helps Denver take the AFC West back from the Chiefs this year, he could be a valid choice.
Oddly enough, Derek Carr (+3000 at Caesars) may have the best receiving trio in the league with Adams now on his side. He could be a dark horse, as could previous winner Lamar Jackson (+2200 at Bet365) as he looks for that huge contract, working as his own agent. Even San Francisco's Trey Lance (+4000 at DraftKings) may be a better value than Rodgers.
Justin Herbert (+100) at PointsBet) would be my MVP pick to lead the league in touchdown passes and get the Chargers back on top of the AFC West. But ultimately, the best MVP pick is anything but an Aaron Rodgers three-peat.
For access to exclusive gear videos, celebrity interviews, and more, subscribe on YouTube!