As a professional golfer, Xander Schauffele spends most of his time outside on some incredible courses around the world on the PGA Tour. Seeing places like Pebble Beach Golf Links—where the 2019 U.S. Open is being held—and those other incredible locations has given Schauffele an appreciation of the environment and why it's important to raise awareness about protecting it.
That's one reason why Schauffele wanted to get involved when Adidas partnered with Parley for the Oceans to create the first-ever golf shoe made from upcycled plastic waste, the TOUR360 XT Parley. Adidas manufactured the golf shoe with plastic waste that was intercepted from beaches and coastal communities before reaching the ocean. The TOUR360 XT Parley is built with the TOUR360 XT eight-spike outsole with X-Traxion technology, giving golfers extra traction and stability on the course.
"It means a lot for me to be involved," Schauffele told Men's Journal. "Taking care of the environment is important to me. Being from California, my parents are very eco-friendly and I feel like I've been nurtured by a tree-hugger family in a way. My parents are very aware of the environment and made me very aware as well. Somewhere down the line I'd like to create a foundation that brings awareness to environmental protection, sustainability, the effects of pollution, and all of those things related to protecting nature."
From threat into thread.

Introducing #TOUR360 XT Parley, the first-ever golf shoe created with yarns spun from repurposed and upcycled plastic waste in partnership with @parleyforoceans.

Available globally on 6/10 in limited quantities.#adidasParley pic.twitter.com/eliwvt2FGa

— adidas Golf (@adidasGolf) June 5, 2019
Schauffele spoke with Men's Journal about why protecting the environment is so important to him, what it was like to wear the TOUR360 XT Parley, and the 2019 U.S. Open.
What has it meant to you to work with Adidas and Parley for the Oceans on bringing more awareness to environmental protection?
Having grown up in California, it means a great deal for me to be involved and having a part in it, even if it's just bringing awareness about the shoe and what Adidas is doing. The more awareness people have the better it is in my opinion. It's also really special to be a part of a first-ever of anything. I wore the shoe during a practice round and a lot of people asked me about it and they were really interested in how it was made. The Parley for the Oceans partnership with Adidas and the TOUR360 XT Parley is an awesome initiative and a lot more is going to come from it.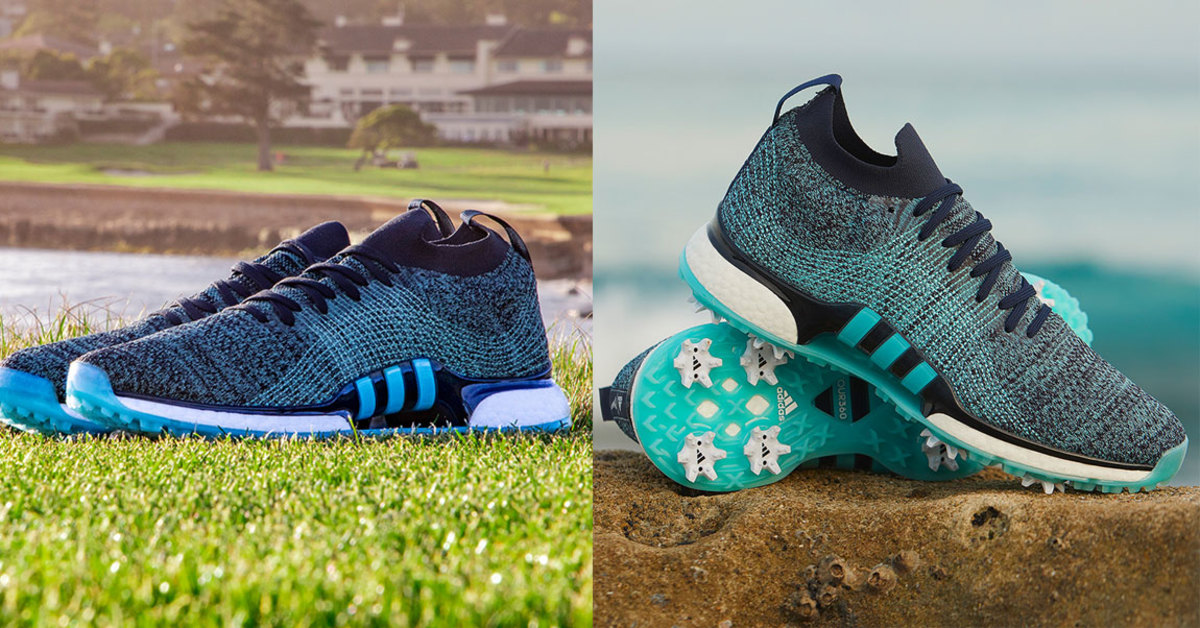 What's it like to wear the TOUR360 XT Parley shoes?
I wore them during a practice round at Pebble Beach and it was the first time I played with them on. It was pretty cool to know these were the first-ever of their kind of shoe and they felt great. It's much lighter on your feet and the back heel cup, there's a ton of support there, so it's good for side-to-side action and lateral movement. I didn't feel any discomfort and it's actually lighter than my leather shoe. I'm a little too superstitious to switch it up and wear them for the U.S. Open though [laughs].
This is the first-ever golf shoe made from upcycled materials, and you don't see too many brands doing what Adidas did with the shoe and the partnership. What does it mean for you to see that happening? 
It's awesome that Adidas is taking a stance from a corporate standpoint and being responsible by making people more aware of what's going on in the world. It's bringing awareness to a topic that definitely deserves it. It's important to keep a focus on this issue. My parents are both foreigners, and you look at almost every other country in the world, they've caught on and the United States is one of the last ones to grasp this whole concept of us hurting the environment and the world at large. What Adidas is doing here is important and it means a lot to me to be a part of it.
Overall, what have you enjoyed about your relationship with Adidas?
It's been a rather unique and special relationship with Adidas, even before I was a golfer. My dad's European, so when I was a little kid, I couldn't wear things like Nike, so I grew up wearing Adidas. My dad still supports the brand strongly, and it's all I've known as an athletic brand. Now, being part of the team here, it's been a very hands-on experience from scripting meetings, to letting me have input in the shoewear, they've been very kind to me and included me in a lot of things.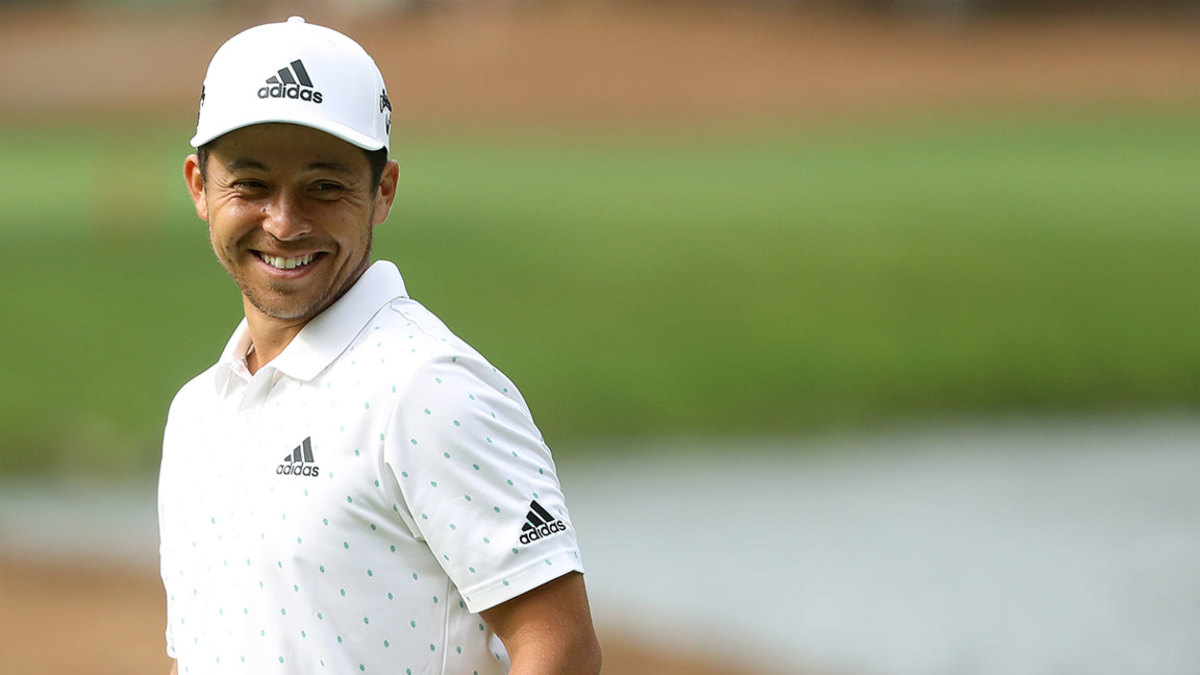 What are some ways you think things could push forward even more to help with environmental protection?
I definitely have some ideas on more we can do within the sport. I am in the works with some junior tournaments to use my platform to help bring some ideas and awareness for keeping the environment safer. Single-use plastic is a brutal thing. At PGA events we need to drink water and the people who come to see us also need to drink water. Even right now, I have a single-use bottle, and it's a one-and-done and those are terrible for the environment. That's one way to help out. Help people have more awareness about single-use plastic and what it does.
What are some of your favorite workouts to do in your training?
I like to do anything with a bit of aggression. One tough thing my trainer has me doing is speed intervals on an Assault Air Bike. Those will bring you to your knees and makes you want to vomit [laughs]. Some of the fun stuff to do is med ball slams into the wall, cross slams, overhead slams; there's a lot of variations and those are fun and also help me stay loose and strong.
Have you focused on anything new in your training over the last year?
I've been working with a new trainer back home and the biggest thing we've worked on the most is on my deceleration. We of course work on acceleration, but you can only move as fast as you can slow down. So for me to move faster, we've been working on that deceleration so I can catch the speed coming through my swing so I don't get hurt.
Speaking of injuries, what are some things you do to help with injury prevention?
I have my trainer back when I'm home, she's also a physio, and I also have a chiro out here with me on tour. I'm very into keeping my body in the right place it needs to be. It's multiple people and trainers to have, but to me it's worth it, since as players we are traveling 30 weeks of the year. When I'm on the road, I'll make sure to find some cryotherapy when I can. I will do Epsom salt baths, ice baths, and I bought some NormaTec compression gear that I travel with that helps with blood circulation.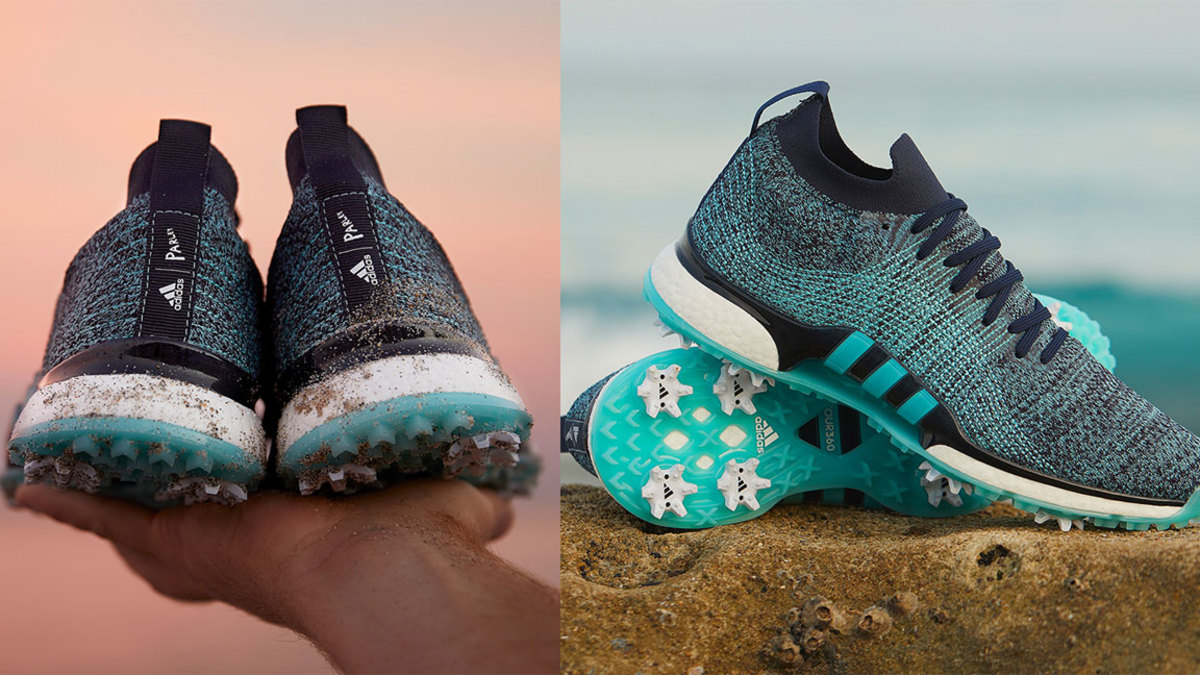 If you could use only one type of workout to train for golf, what would it be?
It would be something core related. Golf puts a lot of torque on your body and it's not very healthy, so the stronger your core is, the better you'll be at injury prevention and staying healthy.
Is there a course that you think every man should try and play?
I'd go with Pebble Beach and Augusta National if you get the chance.
How are you feeling heading into the U.S. Open and what are you expecting from the course at Pebble Beach?
It's an awesome venue, an iconic venue, and it's my home state of California, which is pretty cool. It's a little more special for me personally, and of course, it's the U.S. Open. The USGA sets things up, so players are on their toes and want to check out the course as much as they can. It's a tough course, but I'm excited to get out there.
Here's an infographic with some details on how the TOUR360 XT Parley was made: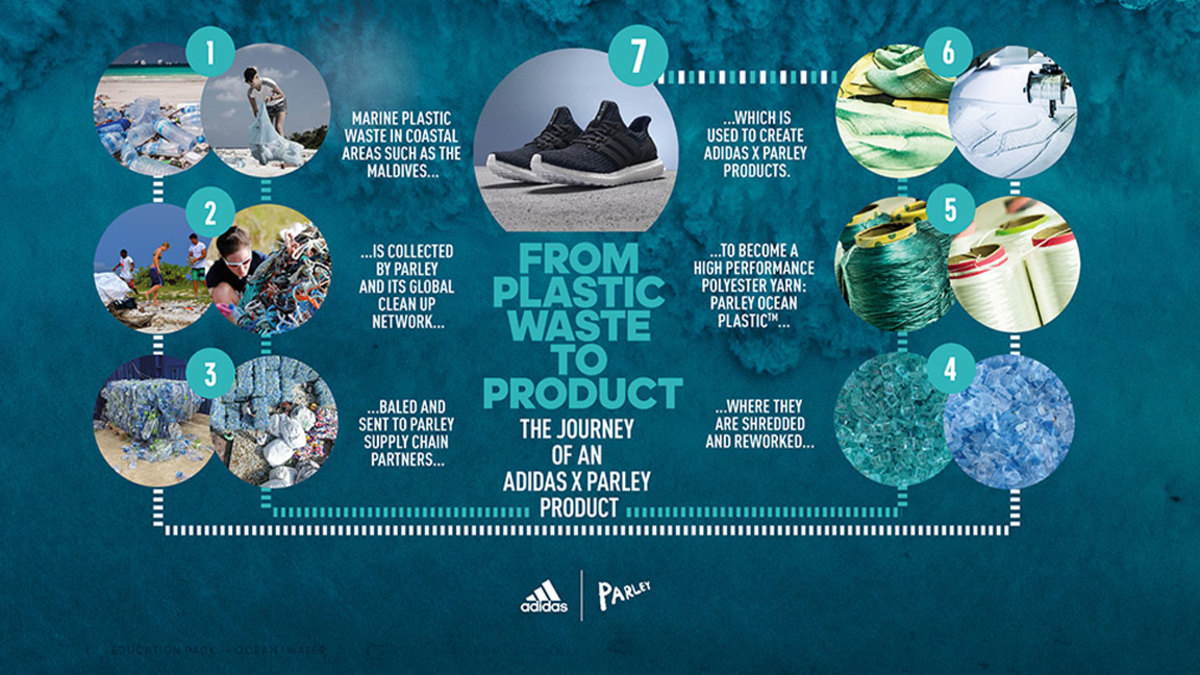 For access to exclusive gear videos, celebrity interviews, and more, subscribe on YouTube!