Spring is a time for fresh starts and new beginnings. Spring cleaning gets the dust out. Springing forward gives us more sunshine. Spring fever gets us in trouble if we aren't careful. There is something about this time of year that just inspires us to get up and move. So it is no surprise that we want to shake things up style-wise too.  To help you do just that, we pulled together five key looks of the season so you can look effortlessly cool whether you're on a date, a job interview, or just running errands.
High Style With a Low Profile >>>
(1) First Date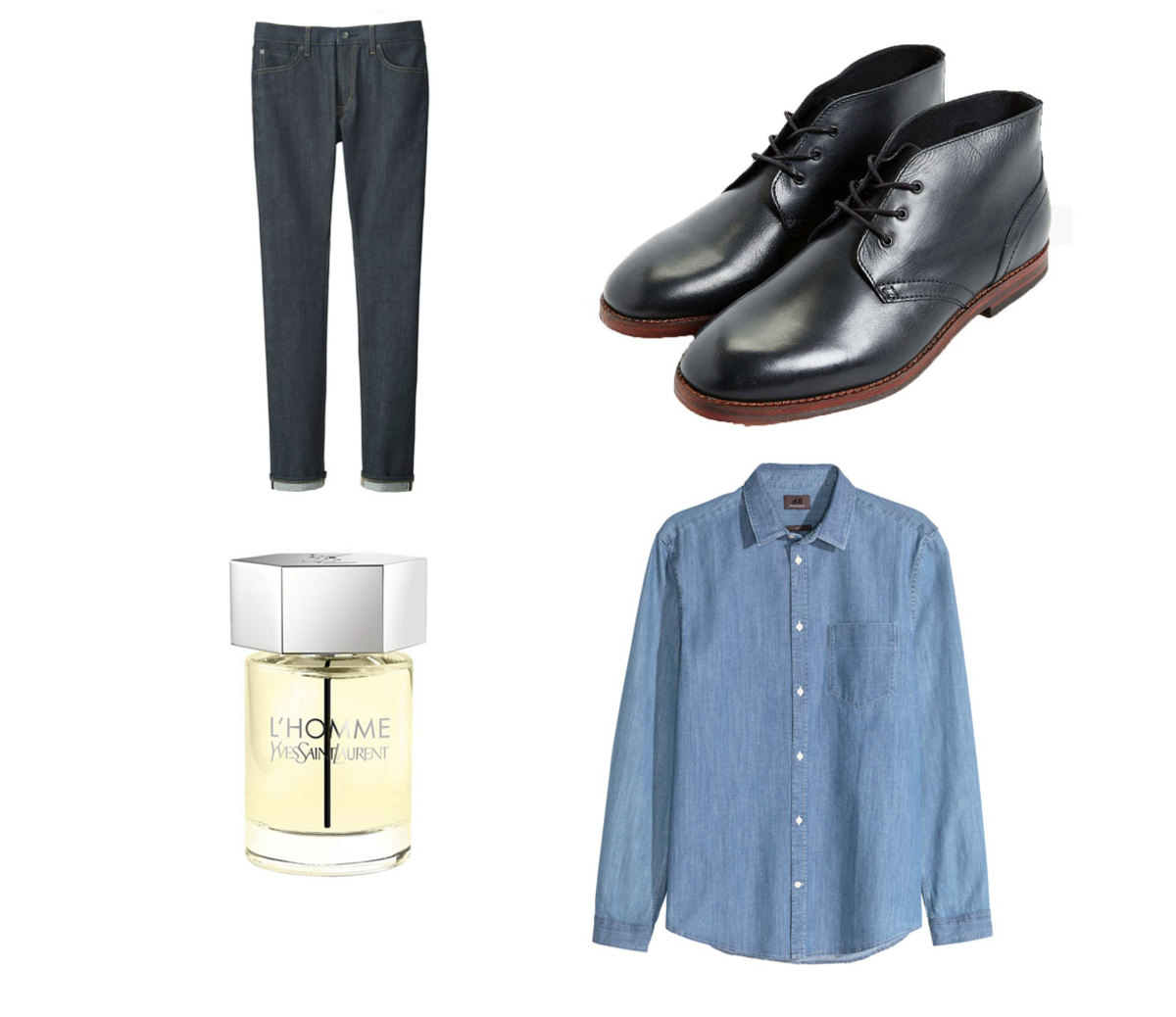 Whether this is your first relationship or your first since your last, a first date is a chance to make a good first impression. You want to look just right, smell just right, but still be yourself. Here, we have gathered the must-haves that will cover you in just about any first date situation. Pairing a structured shirt in a more casual fabric says you know what you're doing. Wearing a dark jean is a sign of being comfortable, but wearing a nice proper boot will insure you get to date number two. (Trust us, they always notice the shoes.)
H&M
Premium Cotton Denim Shirt
$39.99, hm.com
UniQlo
Stretch Selvedge Slim Fit Jeans
$49.90, uniqlo.com
Best Bags for Transitioning From Work to the Gym >>>
Urban Outfitters
H By Hudson Houghton II Boot
$119.99, urbanoutfitters.com
Sephora
Yves Saint Laurent L'Homme
$90, sephora.com
(2) Outdoor Activities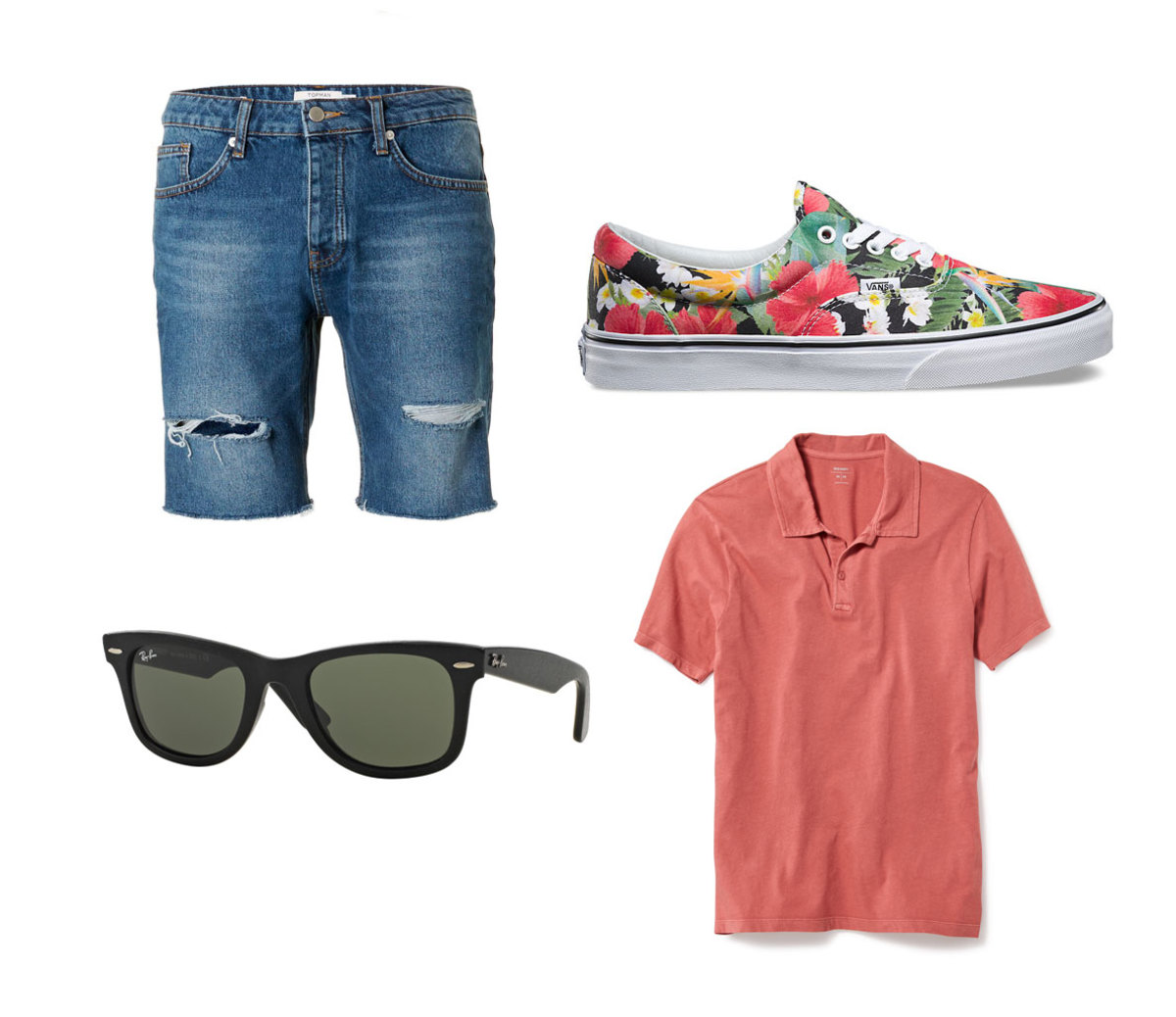 "Go outside, the weather is perfect!" How often do you hear that in April and May? If you're lucky, it's just about every day. These picks will help you get up and out in style and comfort whether you're hitting a music festival or a BBQ. You may not want to hear this (or believe it), but jeans shorts are "in." If you're not ready to invest, cut off some of your jeans that have seen better days. A Polo is like a t-shirt with a collar—it adds just a touch of class. And, of course, you have to have your classic shades, man.
Old Navy 
Garment-Dyed Jersey Polo
$17.94, oldnavy.com
Topman
Blue Ripped Skinny Denim Shorts
$65, us.topman.com
Vans
Digi Aloha Red
$55, vans.com
Ray-Ban
Original Wayfarer Classic
$150, ray-ban.com
(3) Interview Appropriate
Unless you are going to interview at a fancy bank or a law firm, then the expectations of the interview outfit have changed. We dress like every day is causal Friday these days, but that does not mean you should show up to impress the boss in your jeans. Instead, pair a sharp, yet modern jacket with a trim and tailored trouser to break out of your dad's buttoned-up blazer look. It hits the mark without straying too far from the classic style. Go ahead and invest in a great pair Oxford shoes and a briefcase. You're going to need 'em once you land that job!
Bonobos 
The Jetsetter Blazer
$398, bonobos.com
Suitsupply
Grey Trousers
$189, us.suitsupply.com
Cole Haan
Cambridge Plain Oxfords
$260, colehaan.com
Tumi
Harrison Taylor Portfolio Brief
$395, tumi.com
(4) Saturday Errands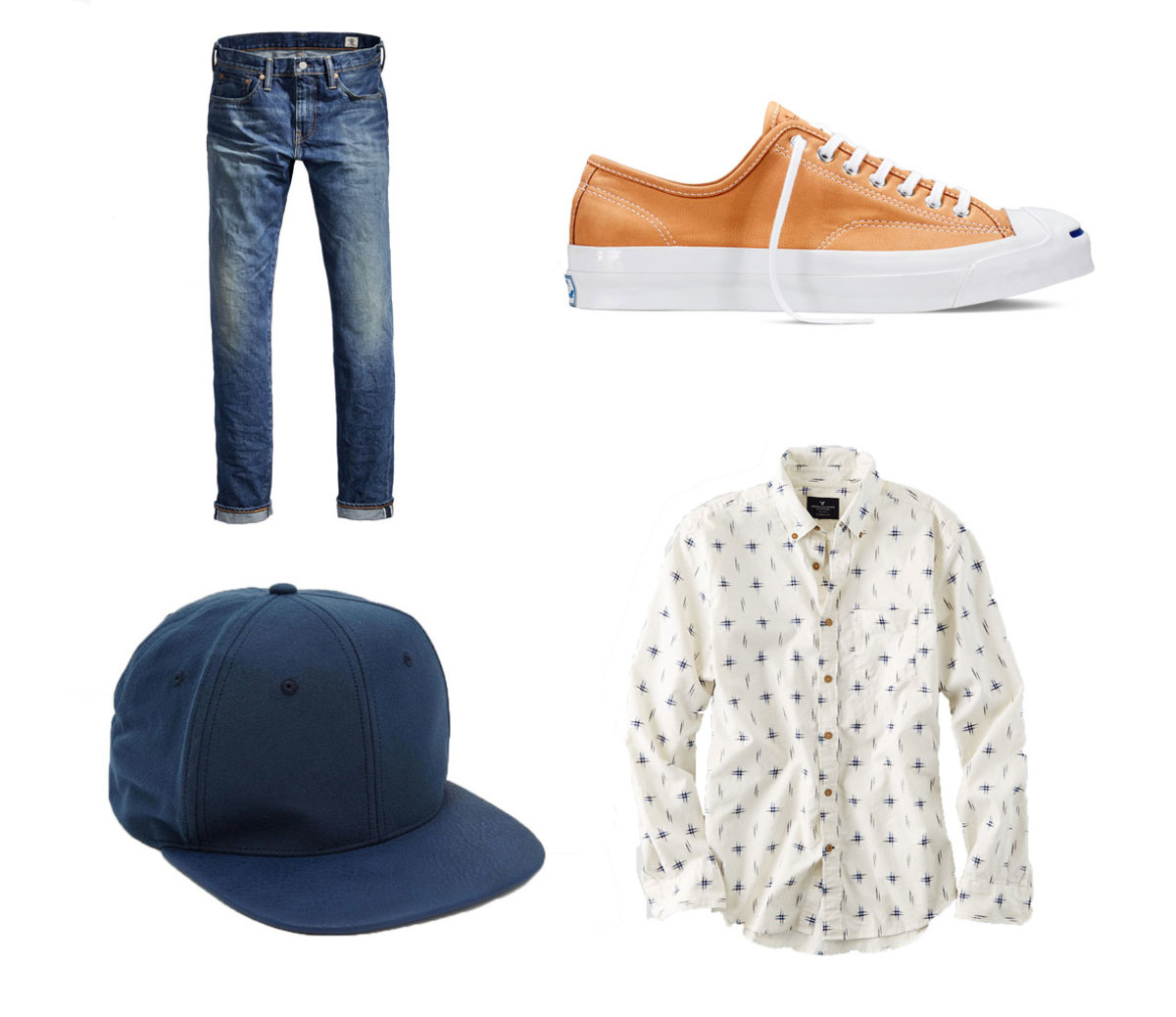 Whether you're heading to the grocery store or taking the dog to the park hoping to run into that girl you have had your eye on, don't default to sweatpants or basketball shorts. You can be just as comfortable with a lot more style in a shirt with the sleeves rolled up and your favorite pair of jeans. Throw a hat on if you really just can't be bothered to mess with your hair. Boom, you look nice. 
American Eagle
AEO Slim Ikat Button Down Shirt
$39.95, ae.com
Levi's
511 Slim Fit Jeans
$128, levi.com
Converse
Jack Purcell
$125, converse.com
ASOS
Snapback Baseball Cap
$23.95, asos.com
(5) Weekend Workout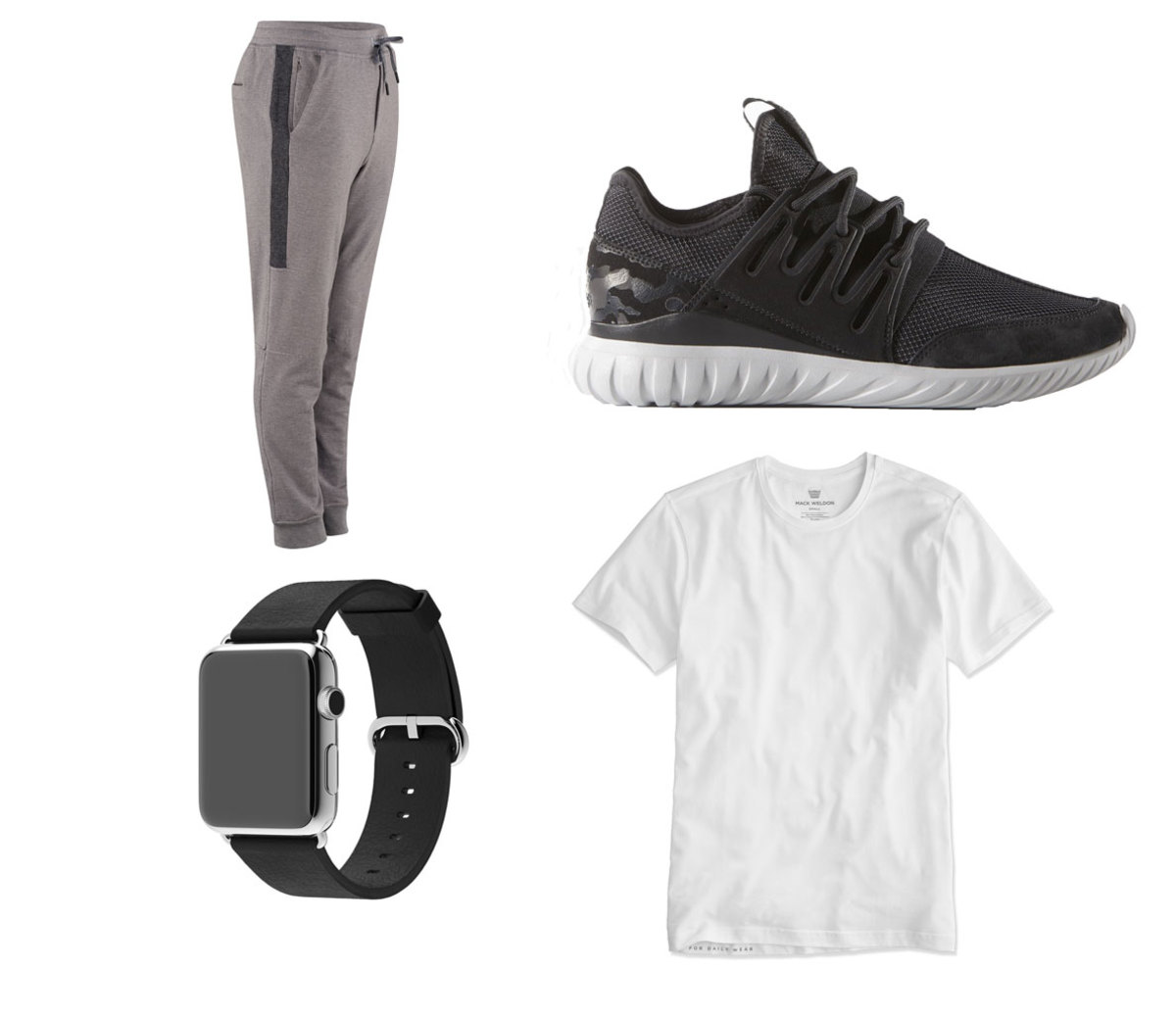 We've all been there: You go to the gym thinking you are going to have all the time in the world afterwards to head home and change and then you get caught up in a weightlifting zone that keeps you there way longer. Or you get out on time, but your friends are grabbing drinks, and you just can't miss that. Well, with all the stylish fitness gear available now, there is really no excuse to look like an 80's cliché when you leave the gym. You're there to make yourself look good and feel good, so make sure your outfit is doing it's job, too. 
Mack Weldon
Silver Crew Neck
$42, mackweldon.com
Lululemon
City Sweat Jogger
$98, lululemon.com
12 Pairs of Sweet Sweatpants >>>
Adidas 
Tubular Radial Shoes
$110, adidas.com
Apple
Apple Watch
Starting at $349, apple.com
For access to exclusive gear videos, celebrity interviews, and more, subscribe on YouTube!