When you're young, the only value time has to a whiskey is how quickly you can get it from a plastic bottle, into a small glass, and down the back of your throat. And sometimes you can skip the glass. You shoot the cheap stuff at the bar and chase it with cheap beer because, well, who cares? No one wants to taste this stuff, anyway.
But once you look up from the bottom shelf, and maybe even a bit higher than the middle, you realize that a little time can make all the difference. For the third year Chivas Regal is celebrating the craftsmanship of its 12-year aged scotch by teaming with another British brand that has an equal appreciation for time: Bremont Chronometers.
"When you look into the amount of effort that goes into making a good Scotch whisky, it's just phenomenal," explains Bremont co-founder Nick English. "It's not something you can learn over night, and it's certainly not something you can bluff your way through. For that, the connection between the two is far greater than you would have thought. Whiskey and watches just go together so nicely."
Following designs by English shoemaker Tim Little and Savile Row tailor Patrick Grant, Nick and his brother Giles, who founded the brand in 2002, crafted a look that includes the "movements, textures, and finishes" of a watch that has exploded across the 'Made for Gentlemen' tin. The brothers also created a collection of 12 limited edition watches for the collaboration, born from the same wood as Chivas's scotch, that they'll auction for charity.
"It wasn't just a question of getting a Chivas logo and sticking it on the dial," adds English. "We wanted it to be a lot more than that, so we took one of the 12-year casks that had been submerged in whiskey for over a decade. We dried it out and then a thin veneer was taken for each watch and was integrated into the back of the watch."
You may not be able to get your hands on one of the watches anytime soon, but the Made for Gentlemen tin is now available through the holidays. Well worth the wait. [$30; chivas.com]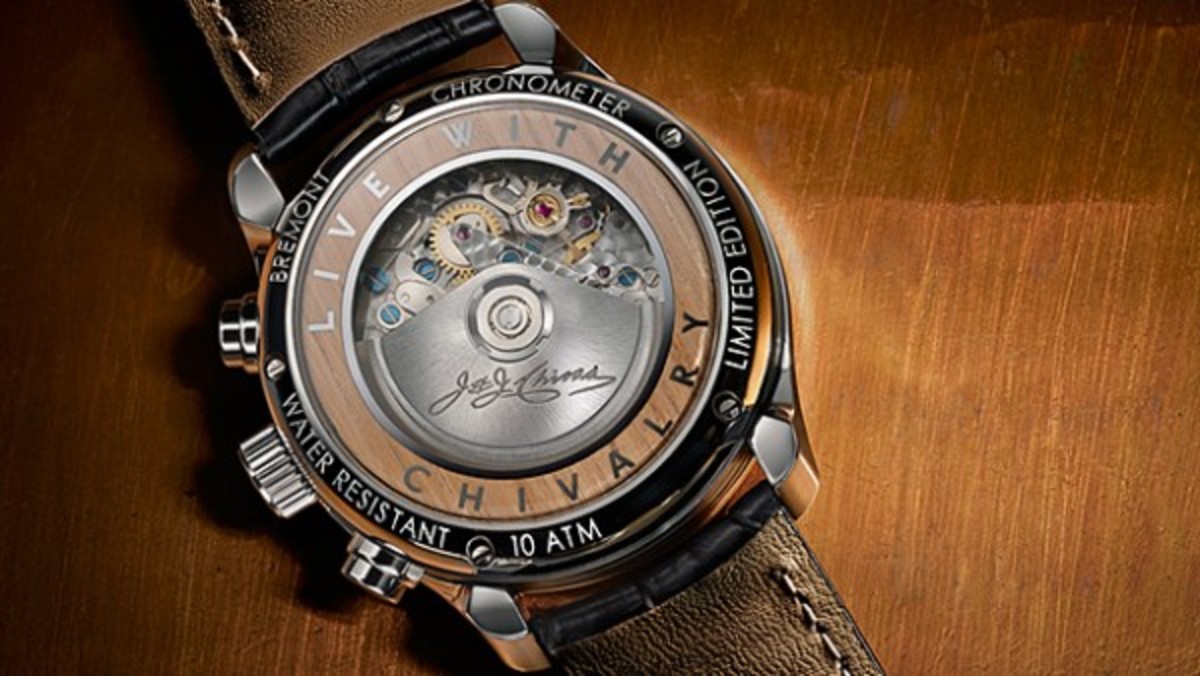 For access to exclusive gear videos, celebrity interviews, and more, subscribe on YouTube!