Adidas is marking the 20th anniversary of Adam Sandler's movie The Waterboy in the best way possible. The company has put together the Limited Edition SCLSU Capsule Collection to celebrate Bobby Boucher and the South Central Louisiana State University Mud Dogs.
The collection includes a Boucher jersey, an SCLSU hat, as well as an SCLSU football jacket. The collection will have patches marking the 'Bourbon Bowl' and the jersey will have Boucher's name and number stitched across the back. The Waterboy has long been considered a sports movie classic, and now you'll be able to show your love with some badass gear.
Here's a look at what Adidas has put together:
The Waterboy is one of Sandler's most popular films from his career, having made over $185 million at the box office on just a $23 million budget back in 1998. The film, which starred Sandler, Henry Winkler, Kathy Bates, Larry Gilliard Jr., and Fairuza Balk, had numerous cameo appearances from real-life football players and personalities, including Lawrence Taylor, Jimmy Johnson, Bill Cowher, Lee Corso, Chris Fowler, Brent Musburger, and Lynn Swann.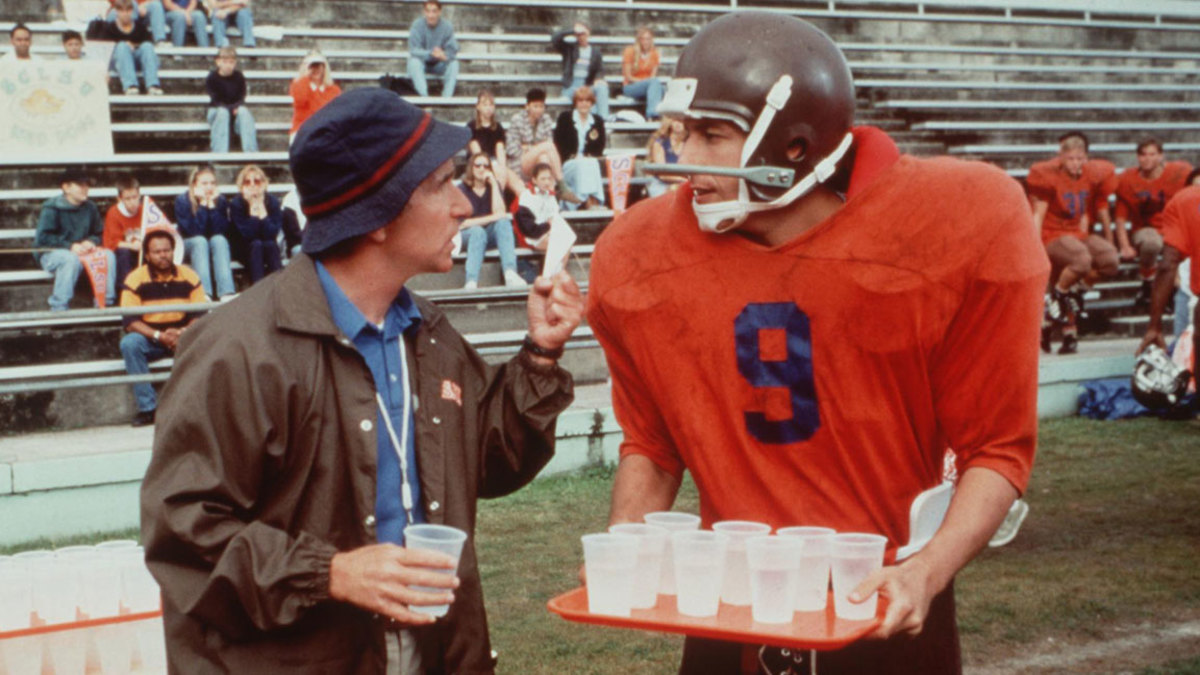 The movie followed Sandler's titular waterboy Bobby Boucher as he found his way onto the field for the middling South Central Louisiana State University Mud Dogs as a fierce linebacker. Winkler starred in the film as Coach Klein, while Bates appeared as Boucher's domineering mother.
Lines from the movie like "H20," "Water sucks, it really, really sucks," "There is something wrong with YOUR medulla oblongata," and "I like Vicki, and she like me back! And she showed me her boobies and I like them too," are considered some of the funniest and most memorable from Sandler's career.
The Waterboy collection hits the Adidas website on October 19.
For access to exclusive gear videos, celebrity interviews, and more, subscribe on YouTube!