Steve McQueen was nearly as famous for his love of motorsports as he was for his acting. In 1971's Le Mans, his character – in one of the film's few moments of dialogue – proclaims, "When you're racing, it's life. Anything that happens before or after is just waiting."
The King of Cool began racing motorcycles, and winning, in the early 1950s, well before he became a movie star and a decade before his legendary, two-wheeled chase scene in The Great Escape. On his way to East Germany to compete in the 1964 International Six Day Trials motorcycle race, McQueen and the rest of the U.S. team bought Barbour International racing suits during a stop off in London. Gary Janes, a senior designer for the brand, said McQueen and the team loved the "uncomplicated way the jacket design coped with rain and mud," and the ergonomic cargo pockets that were ideal for storage. In an instant, McQueen became one of the brand's most iconic faces.
In 2011, to celebrate Barbour's 75th anniversary, the company launched the Steve McQueen collection, which paid homage to his love of motorcycling. This season's line features the Wax 9665 Jacket, which was inspired by the desert races McQueen competed in during the 1960s. Although it looks like a traditional Barbour motorcycle jacket on the outside, the inside tartan is topped with a portrait of McQueen posing during a race in California.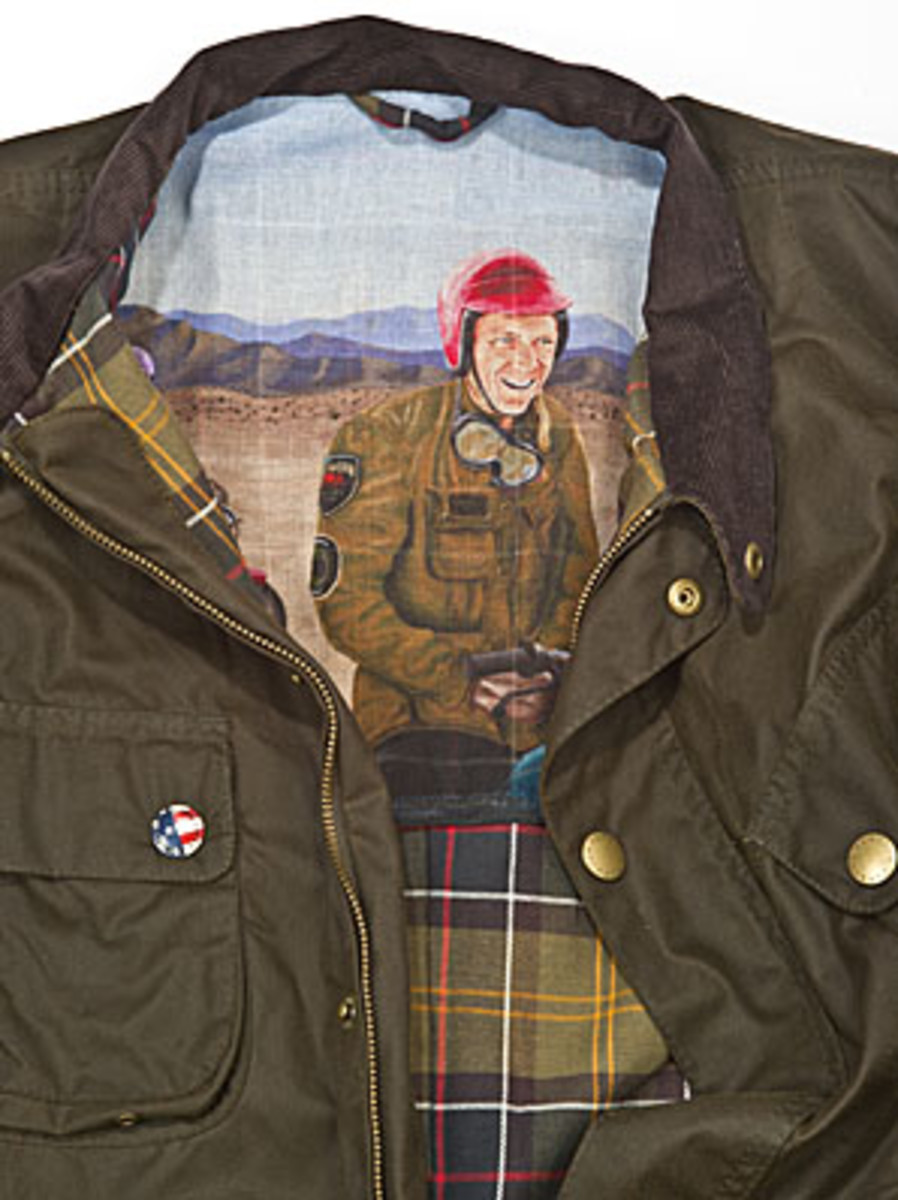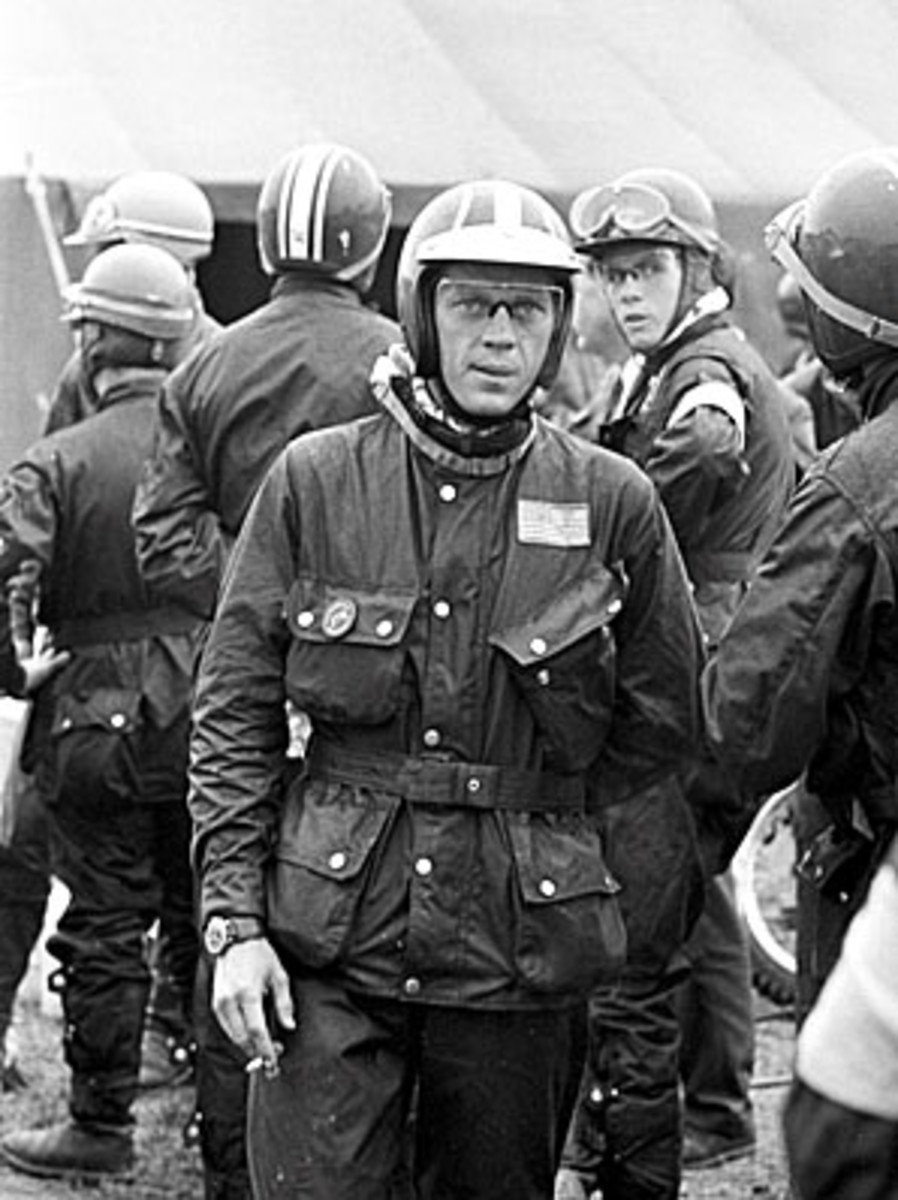 (Left: A closer look at the jacket's unique lining; Right: McQueen at the 1964 International Six Day Trials. Photo by Francois Gragnon / Paris Match / Getty Images)
The piece, made in the brand's signature waxed cotton, also has a distinctive diagonal chest pocket that was originally used to carry maps in the original Barbour jacket. "This jacket is inspired by the original Barbour International jacket that Steve raced in 1964," Janes said. "By using an image of Steve McQueen especially commissioned for this jacket, it reinforces the association between Steve McQueen and Barbour." [$359, Orvis.com]