This article was published in partnership with Blu Atlas
Maybe you were taught that starting fresh with a clean, baby-face shave is the only solution to a scraggly beard, but that doesn't have to be the case! In reality, your beard is similar to the hair on your head: It needs to be taken care of, and can be revived with a proper routine and products.
Finding an effective beard oil is the first step to achieving the facial hair growth you've been seeking. Whether you're trying to soften up a severe layer of scruff or are doing some research ahead of No-Shave November, there is a beard oil out there ready to save you from dry skin and scraggly patches. Look at our list of the best beard oils for men to get an idea of which formula is right for you.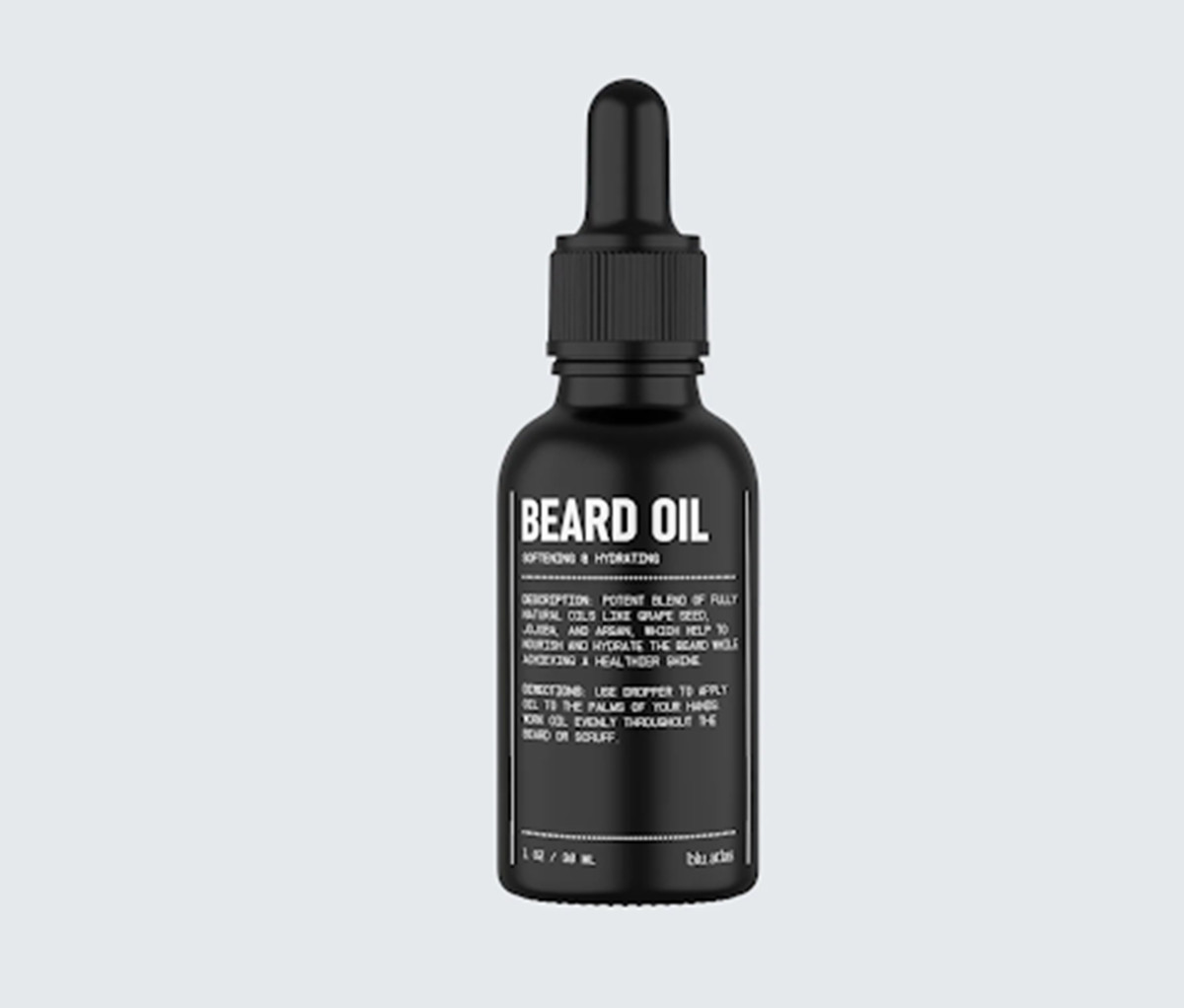 Containing ingredients derived naturally from plants, fruits, and minerals, Blu Atlas Beard Oil is at the top of our list of the best beard oils. This potent yet natural formula works vigorously to promote beard growth with the help of tried but true favorites grape seed oil, jojoba seed oil, argon oil, and neem oil.
Rich in fatty acids, neem oil locks in moisture, encouraging a healthy shine and thick strands. Argon oil contains Vitamin E, which works to help revitalize and repair damaged hair. Like Argon oil, jojoba oil comes in packed with vitamins. It also contains copper and zinc, which does wonders for strengthening hair follicles and encouraging growth. The last of the star ingredients is certainly not the least, grapeseed oil. Grapeseed oil contains flavonoids, linoleic acid, and oligomeric proanthocyanidins, promoting healthy beard hair growth.
2. Tom Ford Conditioning Beard Oil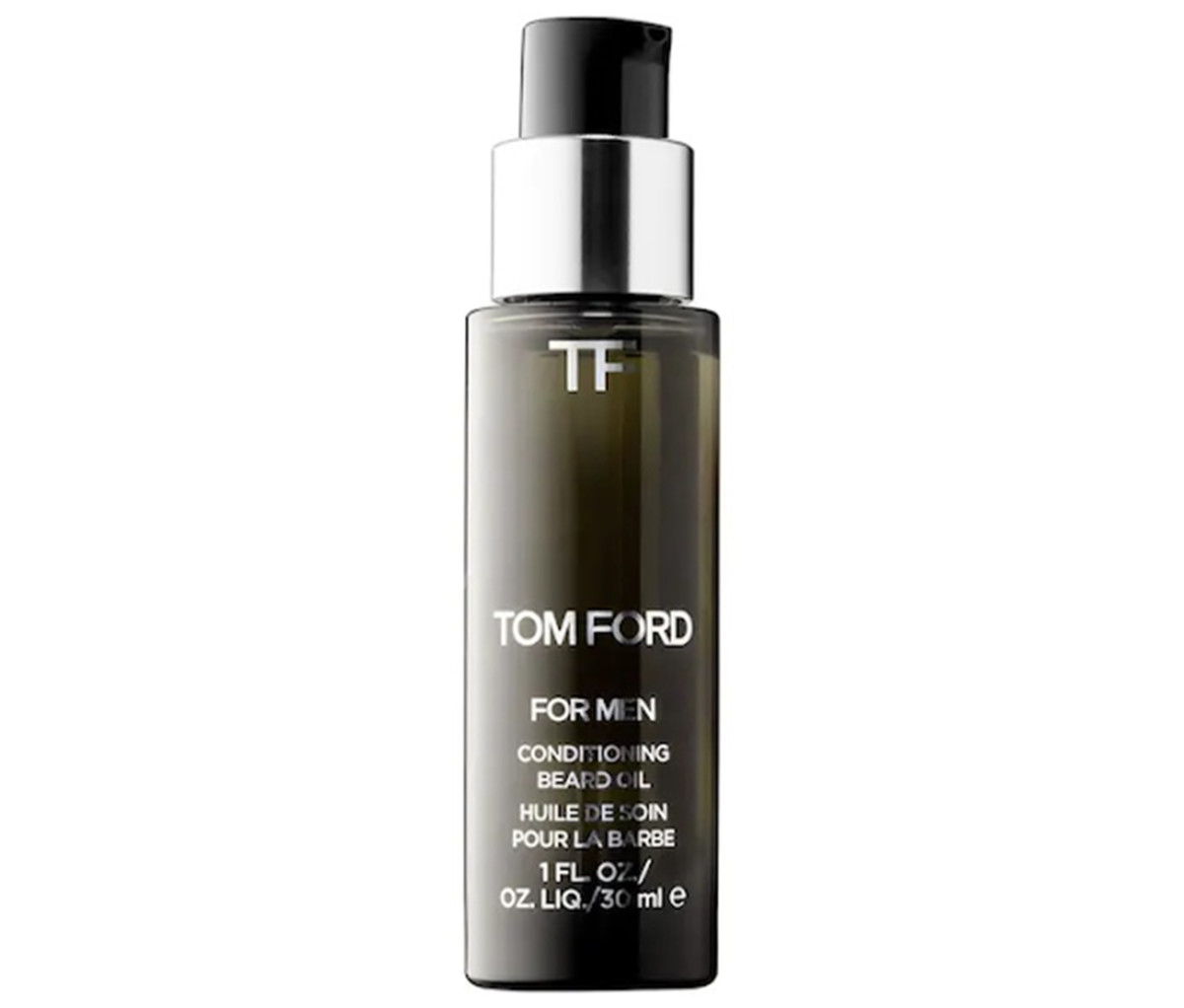 Softening up your scruff shouldn't be a hassle. You deserve a beard oil that turns the experience from lackluster to luxurious. Tom Ford formulated this lightweight oil to nourish your beard while leaving behind the warm, smoky scent of Tobacco Vanille.
This beard oil works well for men who love a classic masculine feel and scent with a contemporary twist. A couple of pumps and a quick comb-through will give you the refined texture you've been longing for.
3. Paul Mitchell MVRCK Beard Oil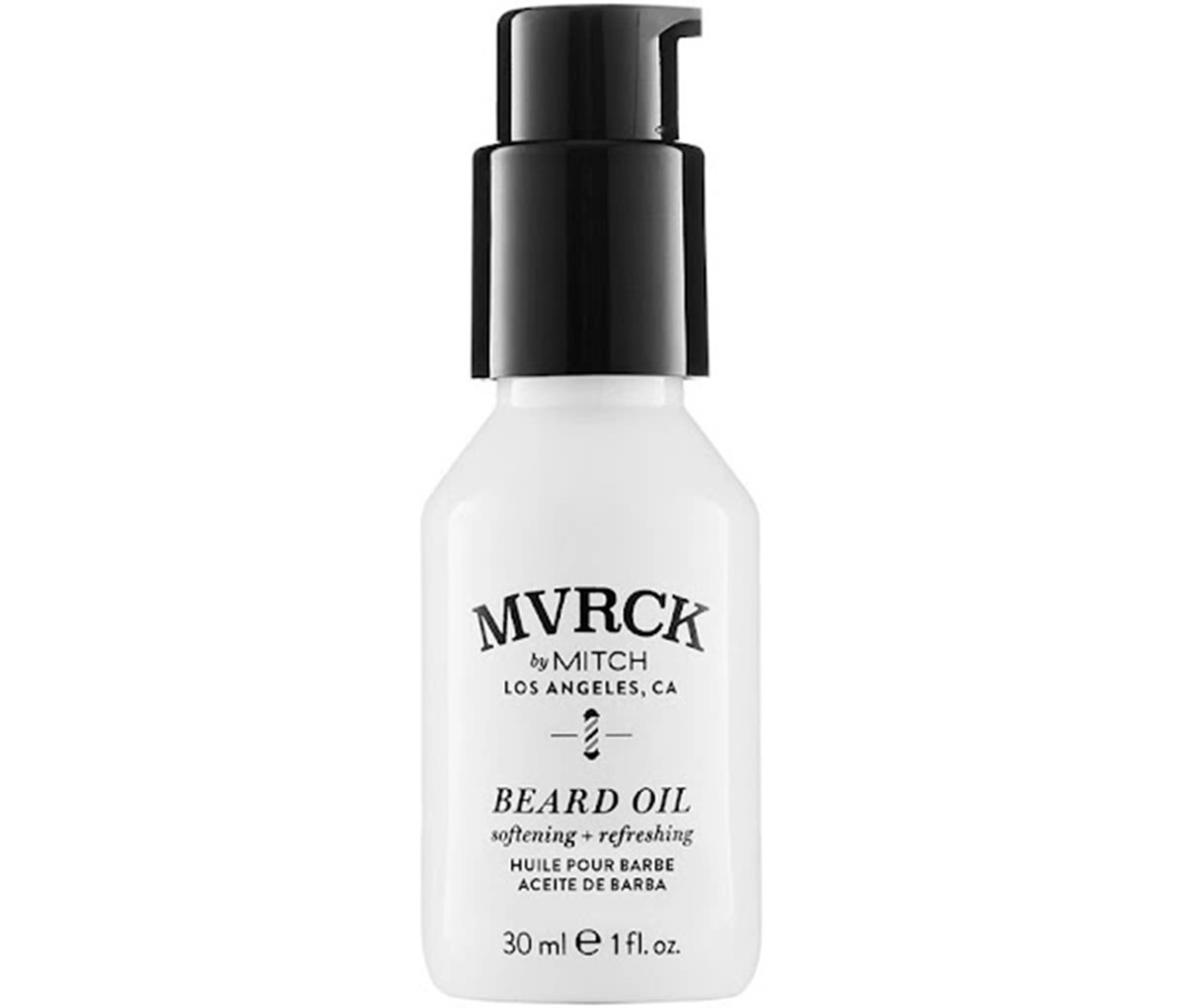 Not all facial hair is the same – some textures and lengths can be more tedious to care of. It is essential to find a beard oil tailored to tame your facial mane no matter how wild it gets. Paul Mitchell is a legend in the world of salon-quality hair care, so it should come as no surprise that their MVRCK beard oil is just as impressive as their other products.
The formula boasts a sunny citrus aroma, packed with nutrient-rich ingredients such as shea butter and sunflower seed oil. When you work this oil through your beard, you will be astonished by how soft and shiny it becomes after just one application.
4. Port Products Conditioning Beard Absolute
Finding all-natural products that are good for your skin and hair isn't as difficult as it used to be. However, finding a product that treats your hair and skin simultaneously can be a struggle. Port Products understands the need for a beard serum that is versatile enough for all skin and hair types.
This conditioning beard treatment contains argan and grapeseed oils, which balance and moisturize beards that tend to be on the frizzy side. This beard oil can also be used as a primary face and body moisturizer. It doesn't clog pores and can even reduce early signs of aging.
5. Lab Series 3-in-1 Shave & Beard Oil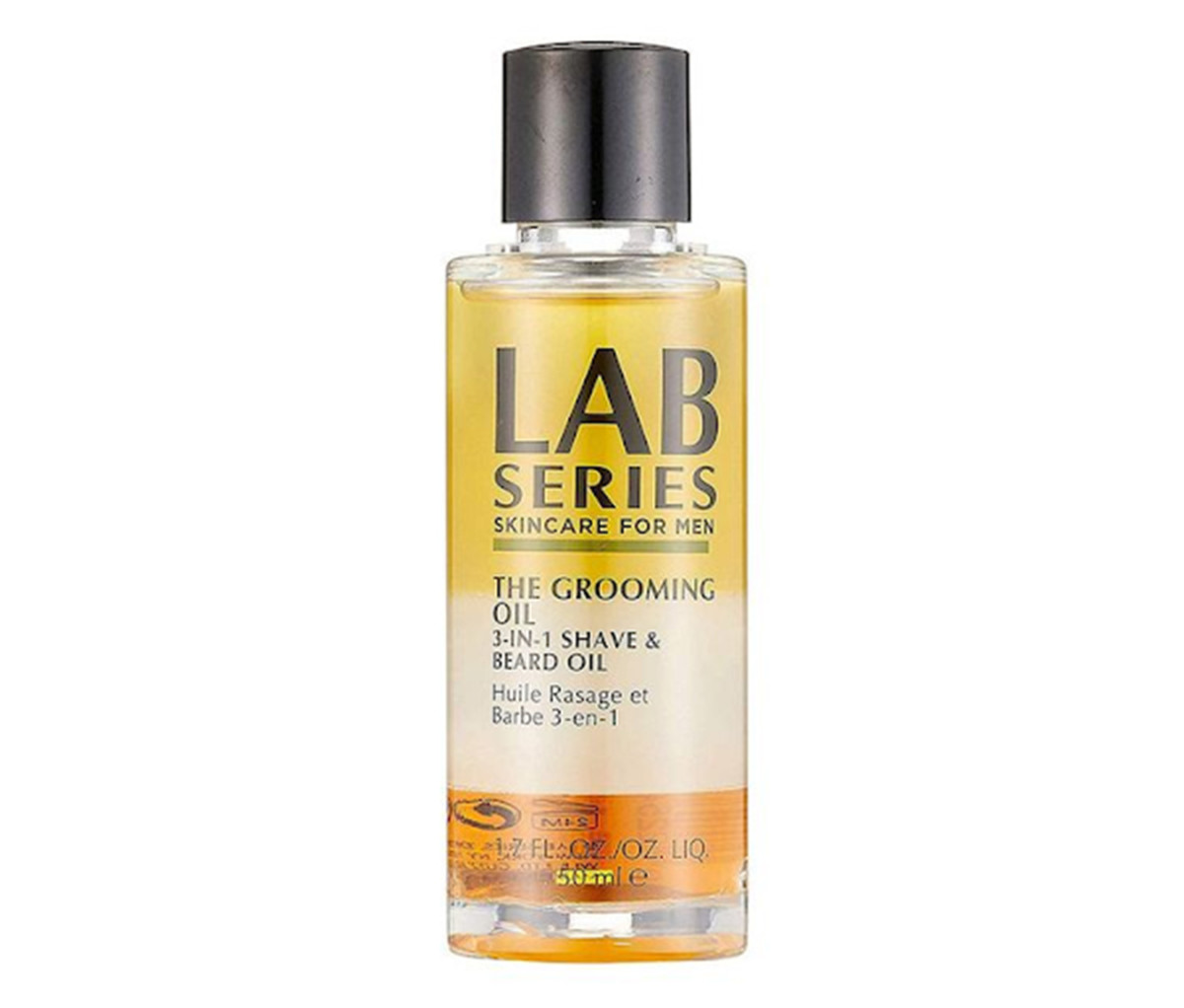 If counter clutter is a problem in your household, opt for products that take care of more than one grooming concern at a time. Lab Series has created an oil that moisturizes while serving as a shave and beard oil, making it an excellent solution for travel or saving bathroom space.
You can use this oil as a pre-shave treatment, an alternative to shaving cream or a nourishing serum for your beard. Infuse your skin with a hearty dose of vitamins while sea buckthorn oil, jojoba oil and sweet almond oil work to smooth down any stray beard hairs, adding a visible shine you'll love.
6. Le Labo Beard Oil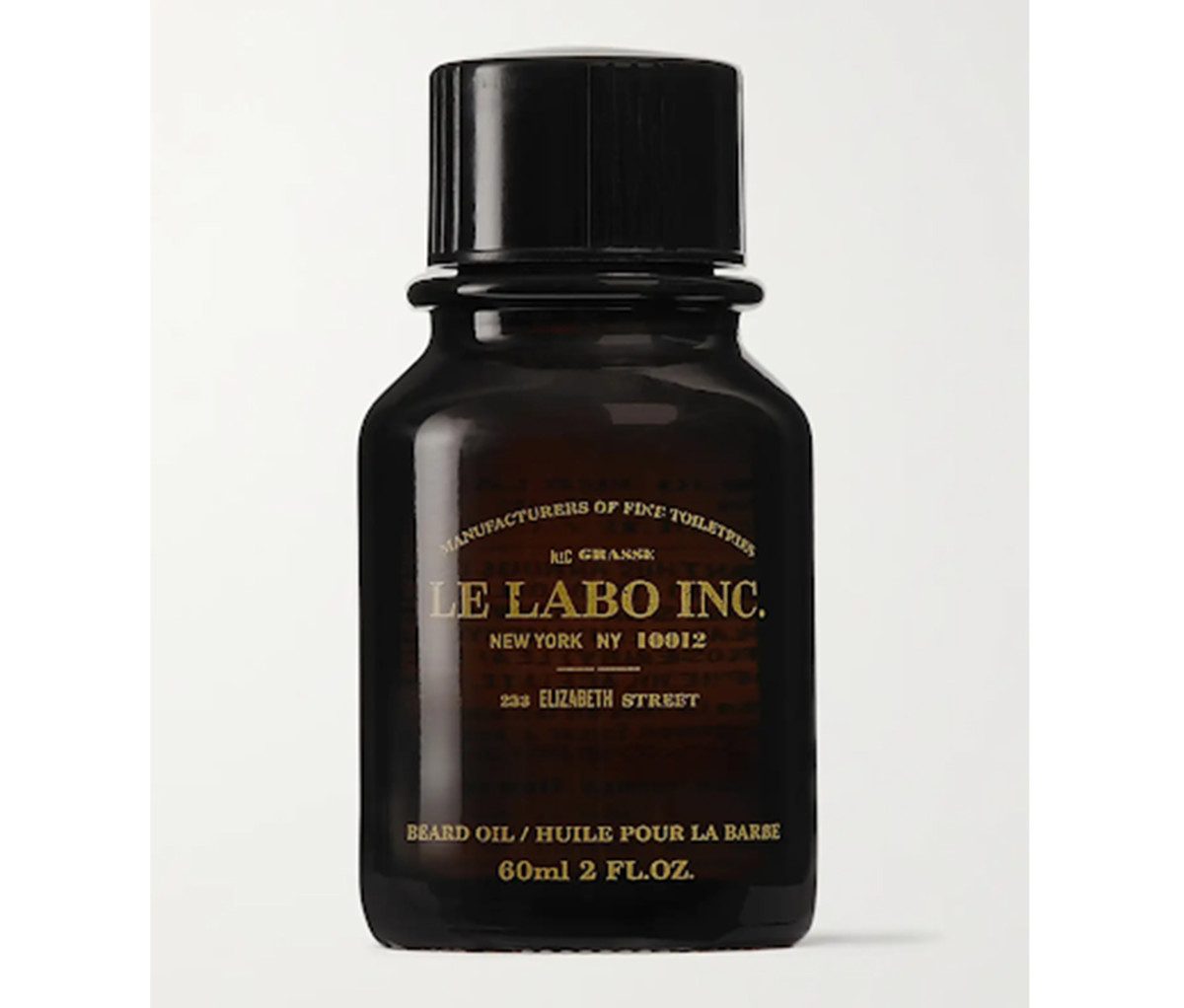 Le Labo is well known for its Santal 33 fragrance, a decadent aroma beloved by both men and women. Their beard oil is just as refined, softening your facial hair and giving it a refined scent of bergamot and lavender.
Grapeseed oil works to smooth down unruly hair, while jojoba and sunflower oils turn your beard into velvety perfection. The scent alone is worth the splurge, but if you're going to spend a few extra dollars on any beard oil, go for this product. Le Labo makes sure their beard oil is worth every penny.
7. Seven Potions Beard and Body Oil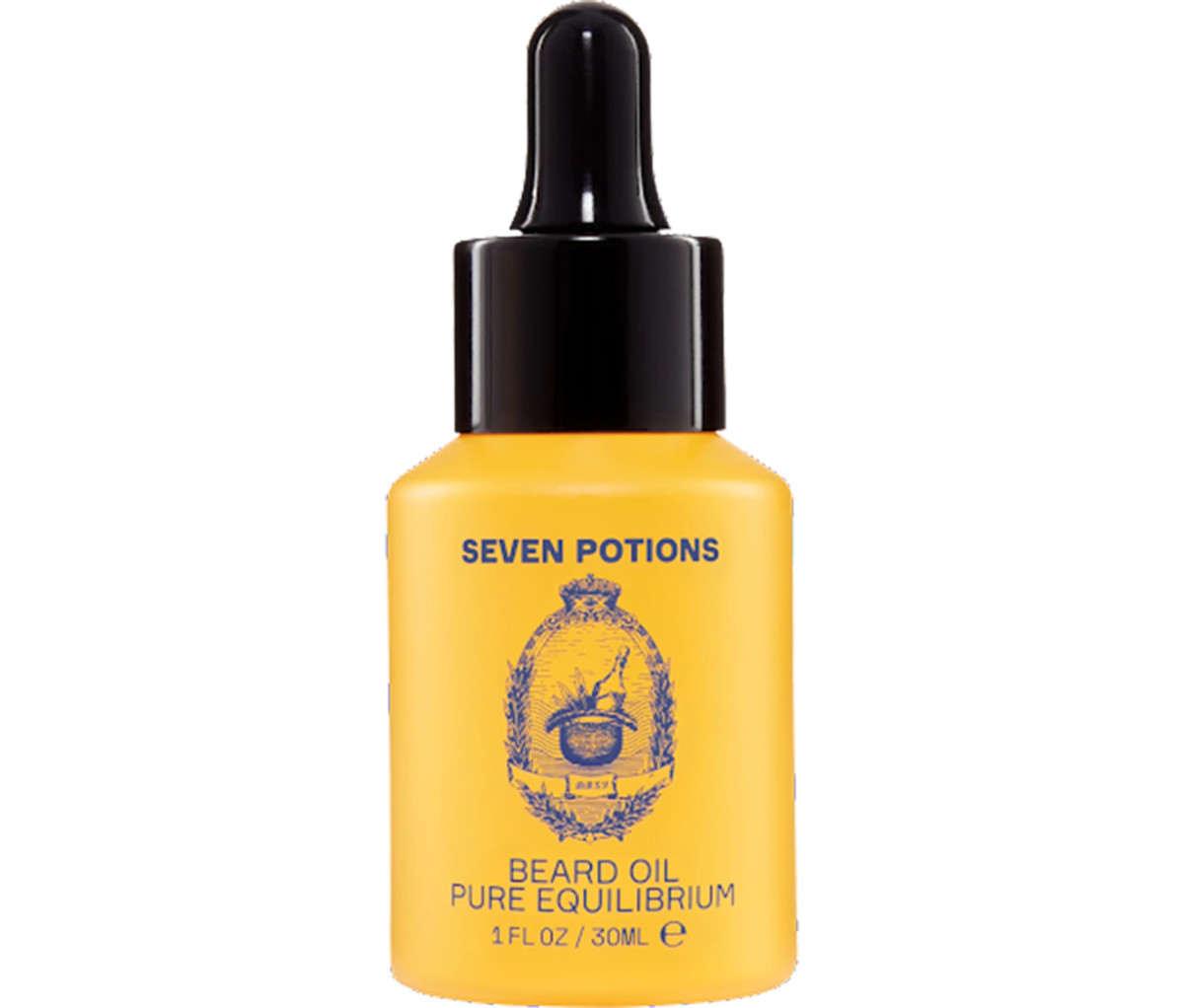 Did you know your beard can get dandruff? Your scalp isn't the only part of your body that needs a little moisturizing TLC. Seven Potions Beard Oil uses jojoba, apricot kernel, crambe seed, sweet almond and kukui nut oil, a blend of highly effective nutrients your beard will soak right up.
This beard oil comes in Citrus Tonic, Woodland Harmony and Pure Equilibrium. Pure Equilibrium, the fragrance-free option, is a good choice for people who shy away from strong scents, or those with easily irritated skin.
8. Aesop Shine Hair & Beard Oil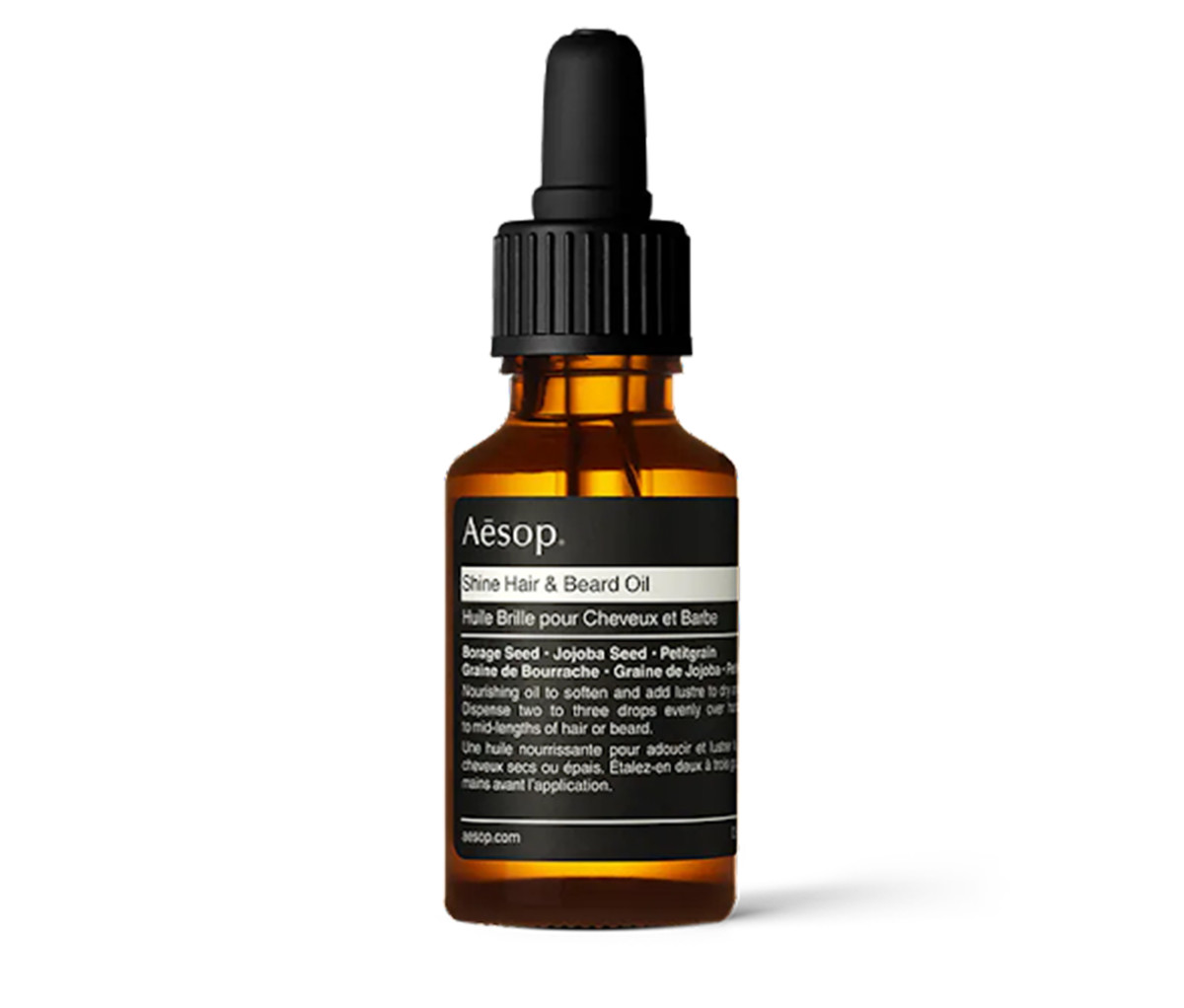 There is more than one way to condition your beard properly, and you don't need silicone to do so. Aesop uses avocado, jojoba, olive fruit, and grapeseed oil to deposit a wave of hydration into your beard, making it easy to maintain and soft to the touch.
Never again will you complain about a rough or scraggly beard. This oil softens both your skin and hair, allowing you to shave comfortably or keep your beard in tip-top shape.
9. Cremo Revitalizing Beard Oil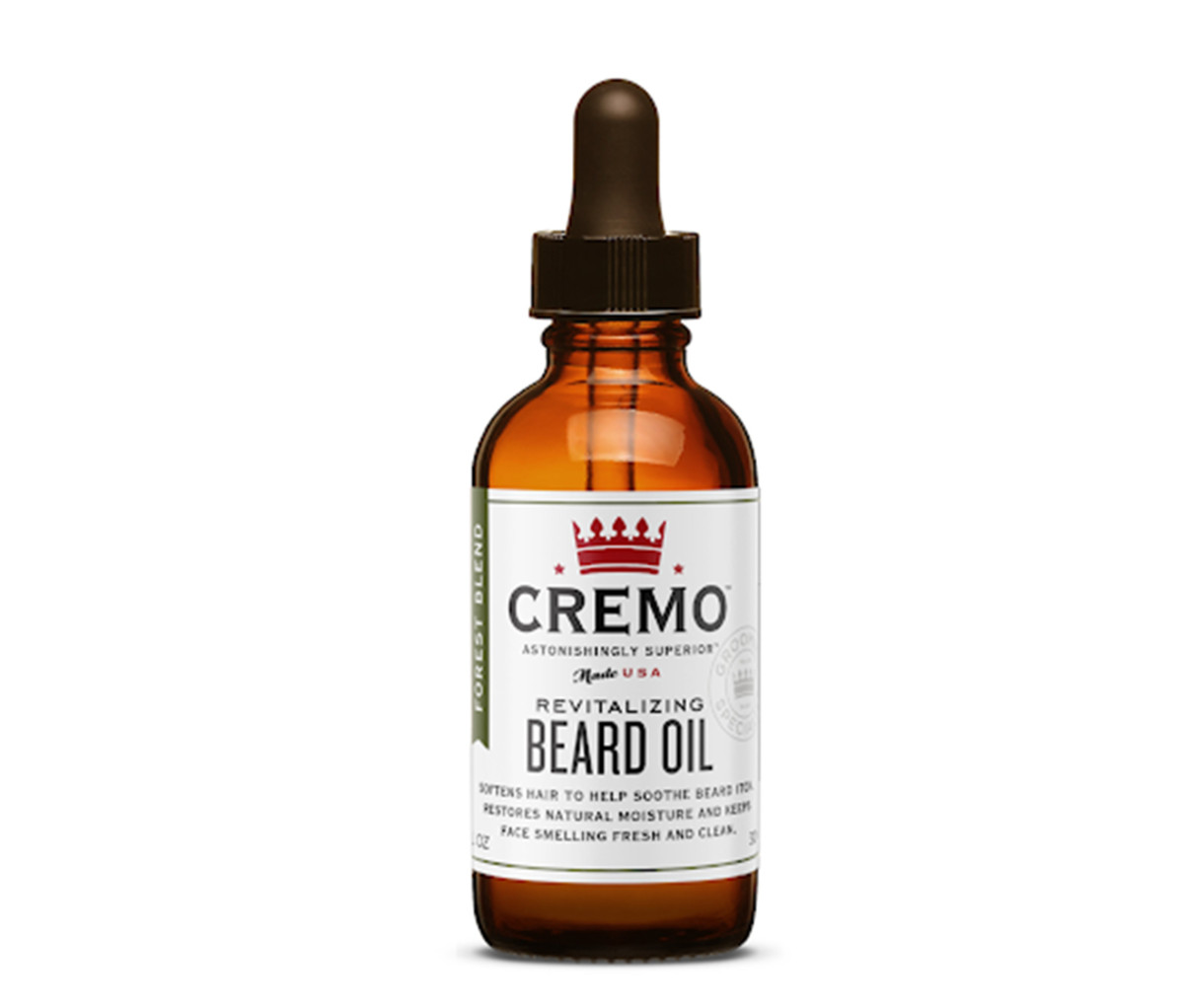 If you use it after you shave, beard oil not only gives a boost of extra freshness, but also allows your new growth to come in without rough and blunt stubble. Cremo is well known for its grooming and shaving products, and its beard oil relieves you of the harshness that sometimes accompanies growing a new beard.
Each follicle softens up with the help of sunflower, avocado and argan oils, allowing you a gentler shaving touch-up if you choose to maintain a clean-cut look.
10. Bulldog Original Beard Oil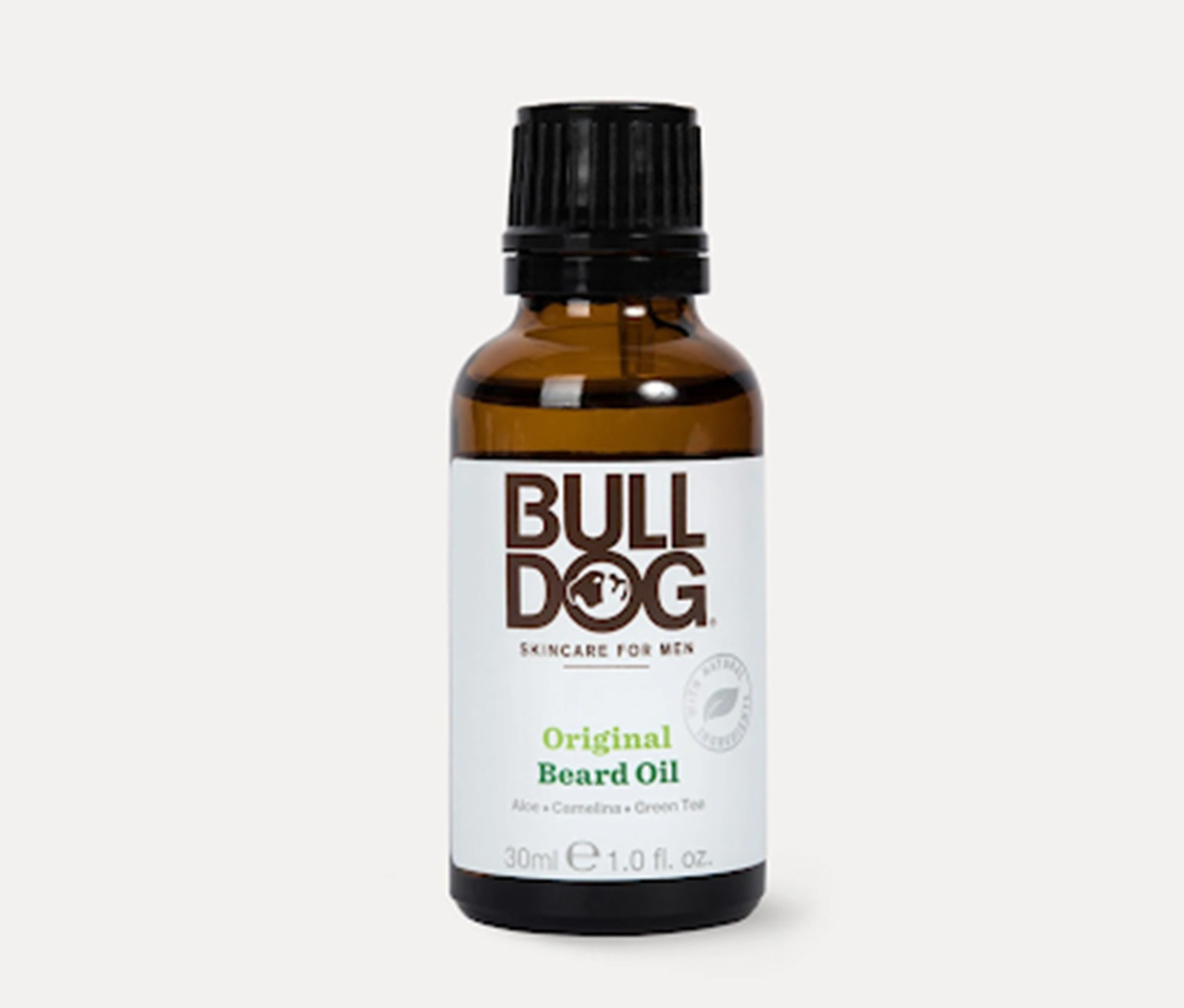 You've trimmed and shaped your beard, but it feels like something is missing. What you need to complete your routine is a treatment that will give you a noticeable shine while improving your beard's health.
Bulldog's line of skincare basics helps every man establish a regimen that fits his lifestyle. Aloe vera, camelina oil and green tea soothe flaky skin, enhancing your ability to grow thick, strong facial hair without the risk of clogged pores and stringy scruff.
11. Bevel Beard Oil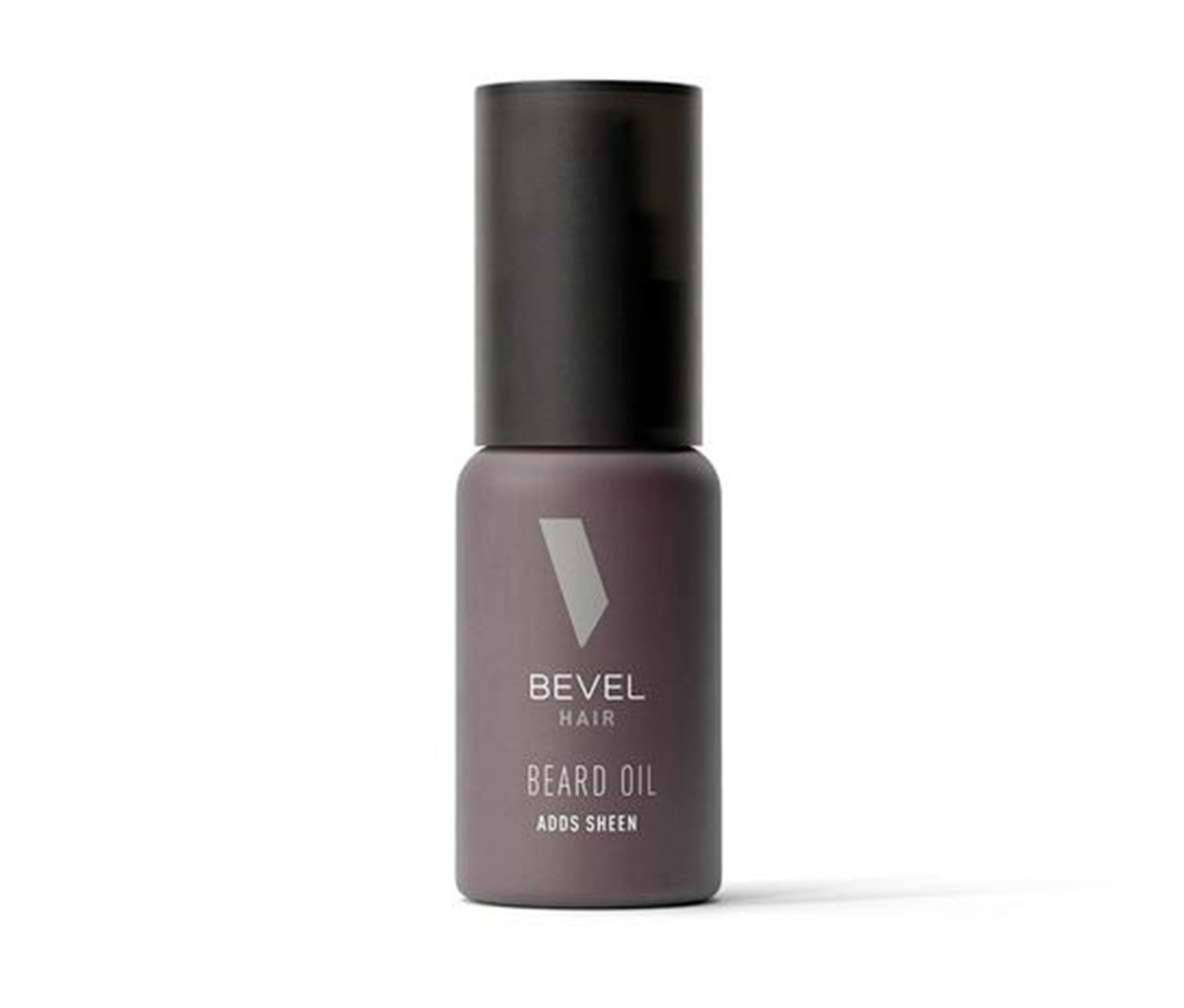 Bevel is a brand designed to meet the grooming needs of men of color who often have unique skin concerns. Bevel's beard oil adds softness and sheen to coarse facial hair.
This lightweight oil doesn't just sit on top of your beard. It penetrates the hair shaft for hydration that lasts throughout the day. A couple of drops once a day is all you need for a lush, full beard all your friends will envy.
12. Murdock London Beard Oil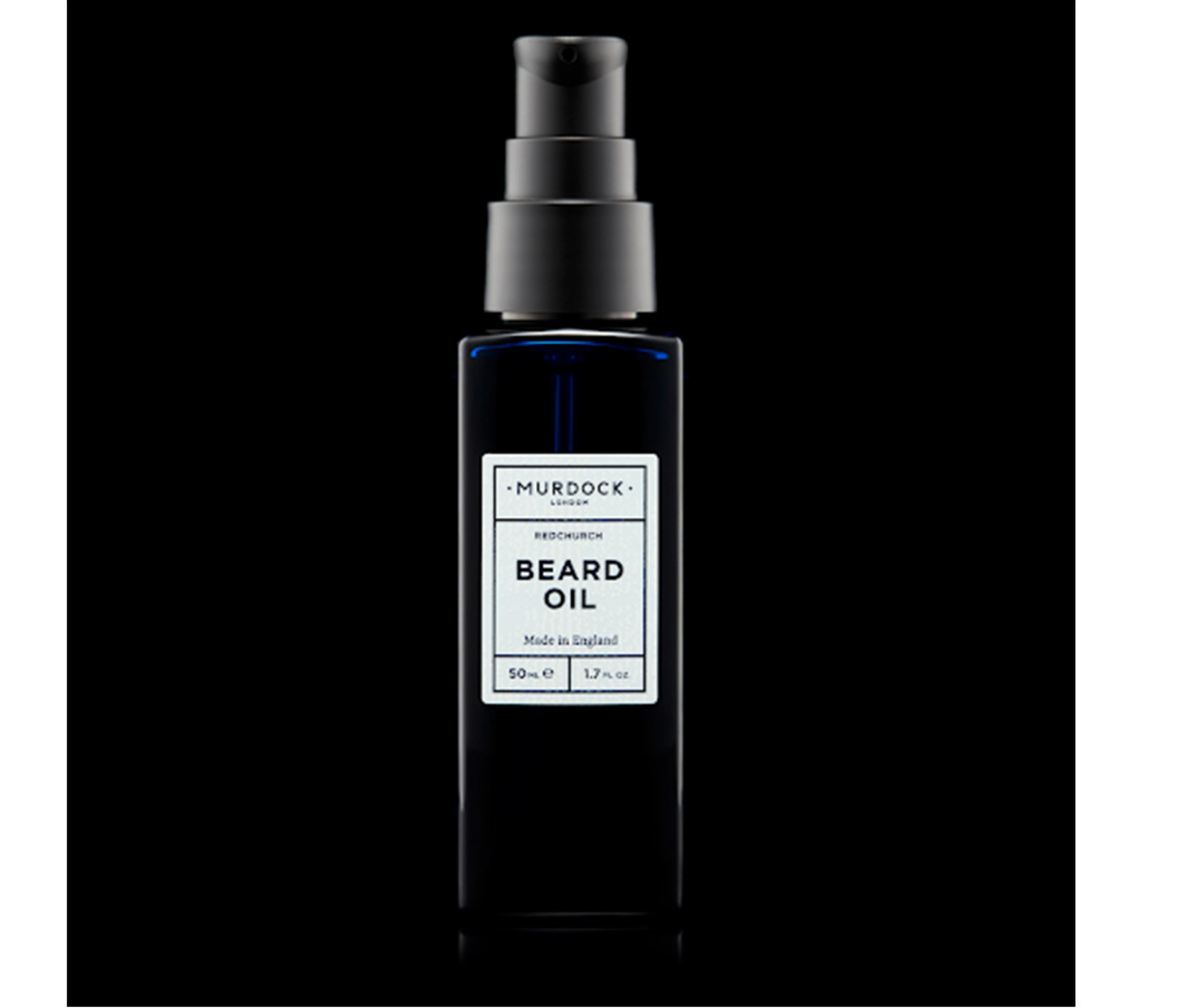 So you've finally grown the beard you've been waiting for since you sprouted your first few tendrils of facial hair, and now you want to ensure it stays put. Why settle for anything less than perfection? Murdock London offers a beard oil cultivated by barbers who know exactly how to maintain your beard's health.
A blend of various oils, including cinnamon, apricot kernel, jojoba, olive fruit and sunflower seed, stimulate your beard for even growth that is always gleaming and smooth. The scent evokes rugged masculinity with just a hint of warm spice.
13. Redken Brews Beard Oil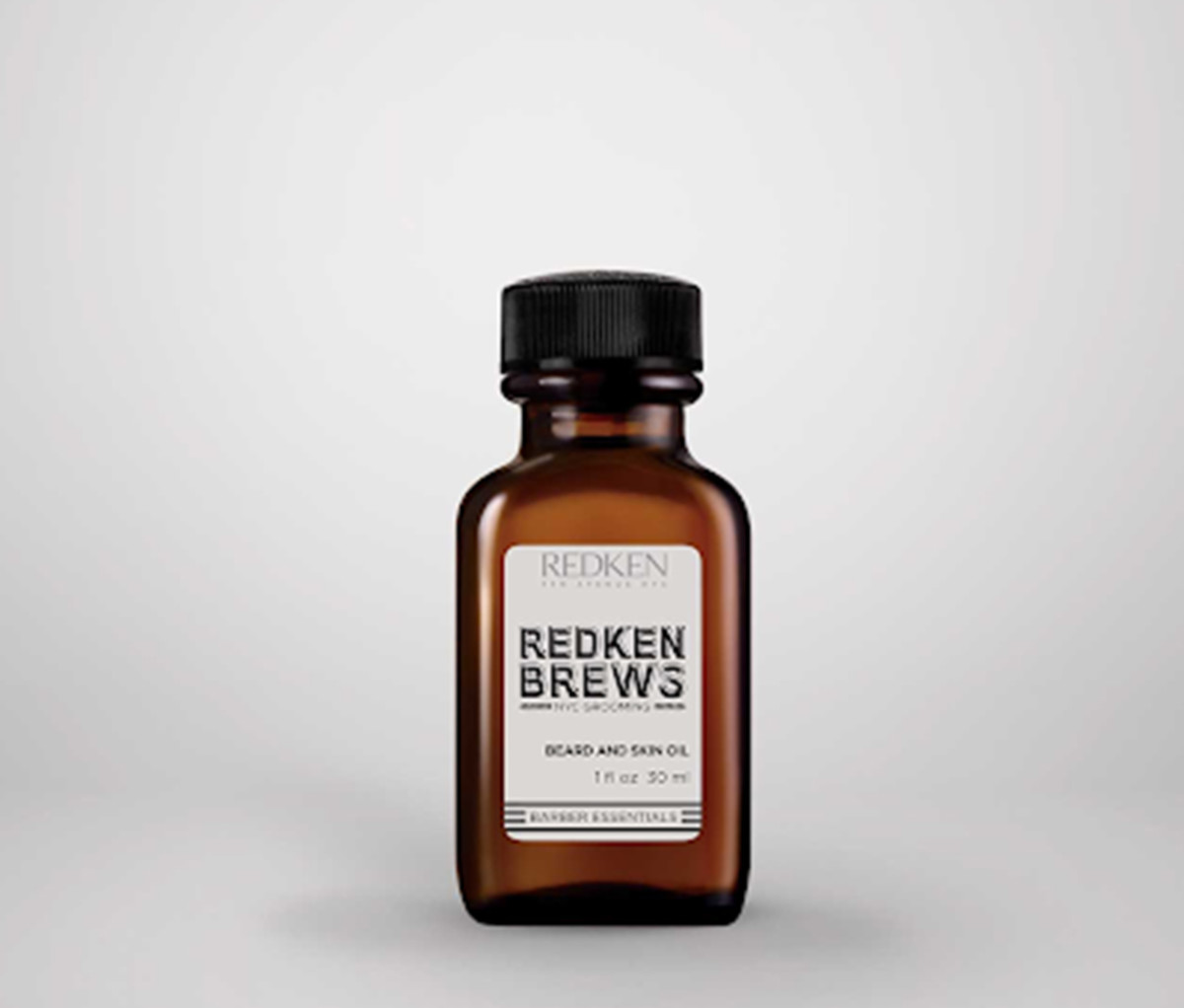 Redken is a brand with a laser focus on your hair's every need and concern, so it's only natural that they should develop a beard oil that brings life and fullness back to your beard.
Redken Brews Beard and Skin Oil relax stressed strands and conditions your beard and skin so it can grow without dryness. All Redken Brews products will have you feeling cool, calm and collected before you step out the door.
14. Johnny Slicks Organic Beard Oil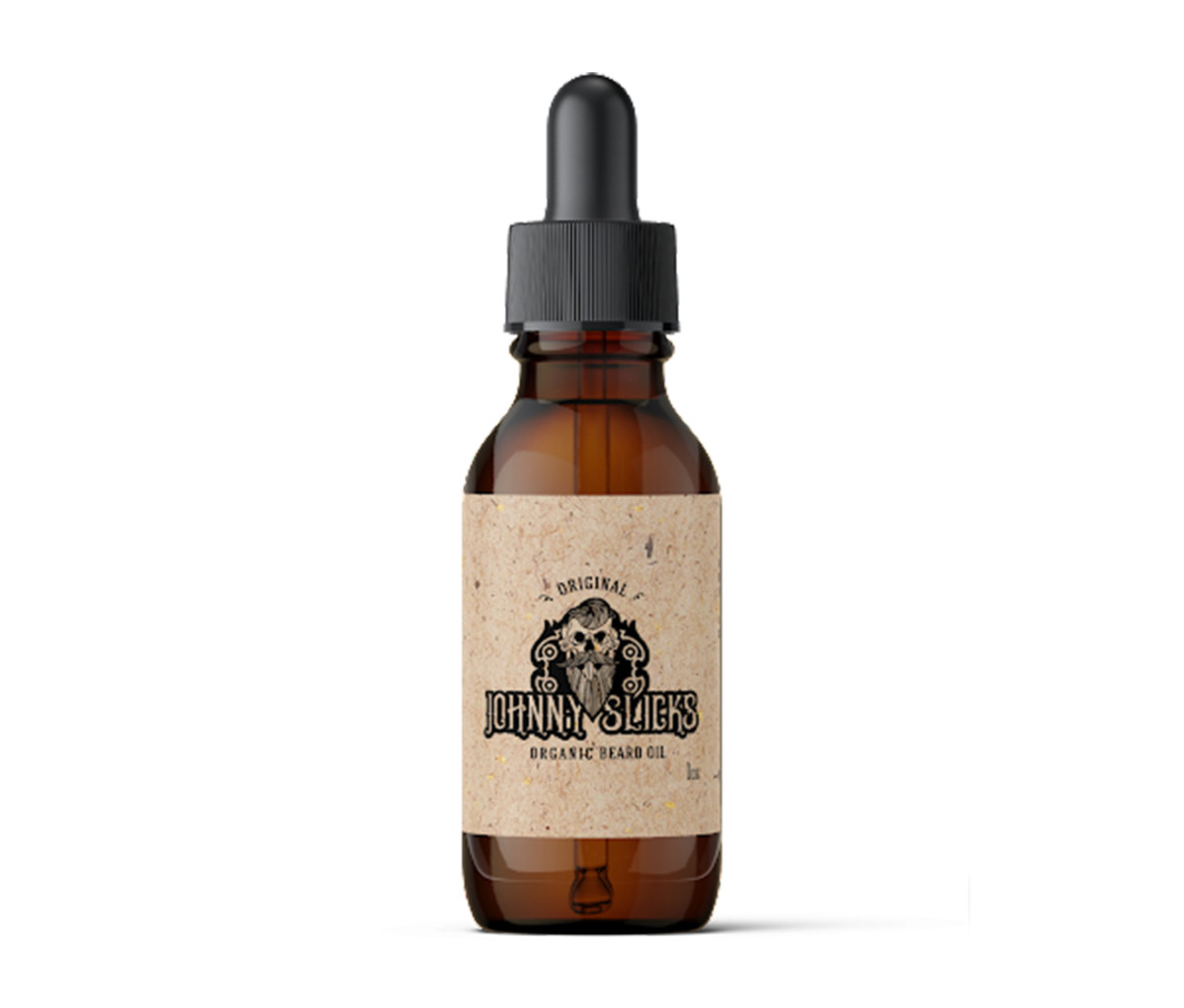 A good beard oil will also provide a mild detox, ridding your hair and skin of dandruff so you can flaunt flawless bearded face with confidence. Johnny Slicks uses all-natural ingredients to give your beard a soft and shiny makeover, and the best part about this oil is that you can use it on your head for the same dandruff-preventing benefits.
Tea tree oil acts as a gentle clarifying agent, while jojoba oil, argan oil and coconut oil bury themselves in each strand of hair for hydration that just won't quit. In addition, beeswax tames and smooths your hair so you're not plagued with wild scruff that can feel impossible to control.
15. EiR NYC Hair & Beard Oil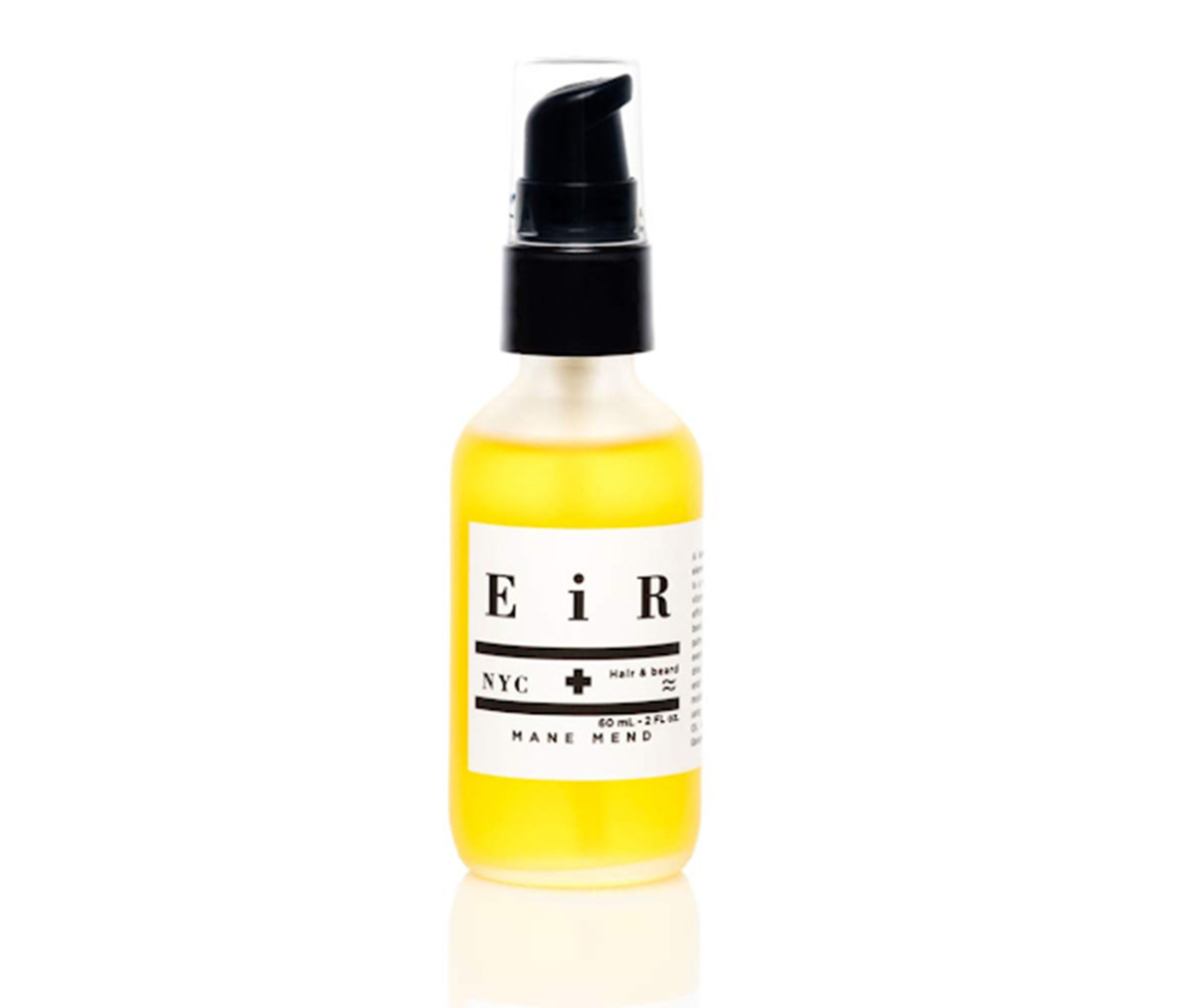 You may have used your fair share of reparative treatments for your hair and scalp, but did it ever occur to you that your beard is looking for that same type of care? Hair is hair, after all, and your beard can suffer from unsightly breakage and split ends, just like the hair on your head.
EiR NYC created their mane-mending oil for a comprehensive protective solution. Leave this oil in your hair and beard overnight to deep condition and restore strength. Basil and sage give your skin and hair herbaceous vibrance that nobody can ignore.
16. Susanne Kaufmann Beard Oil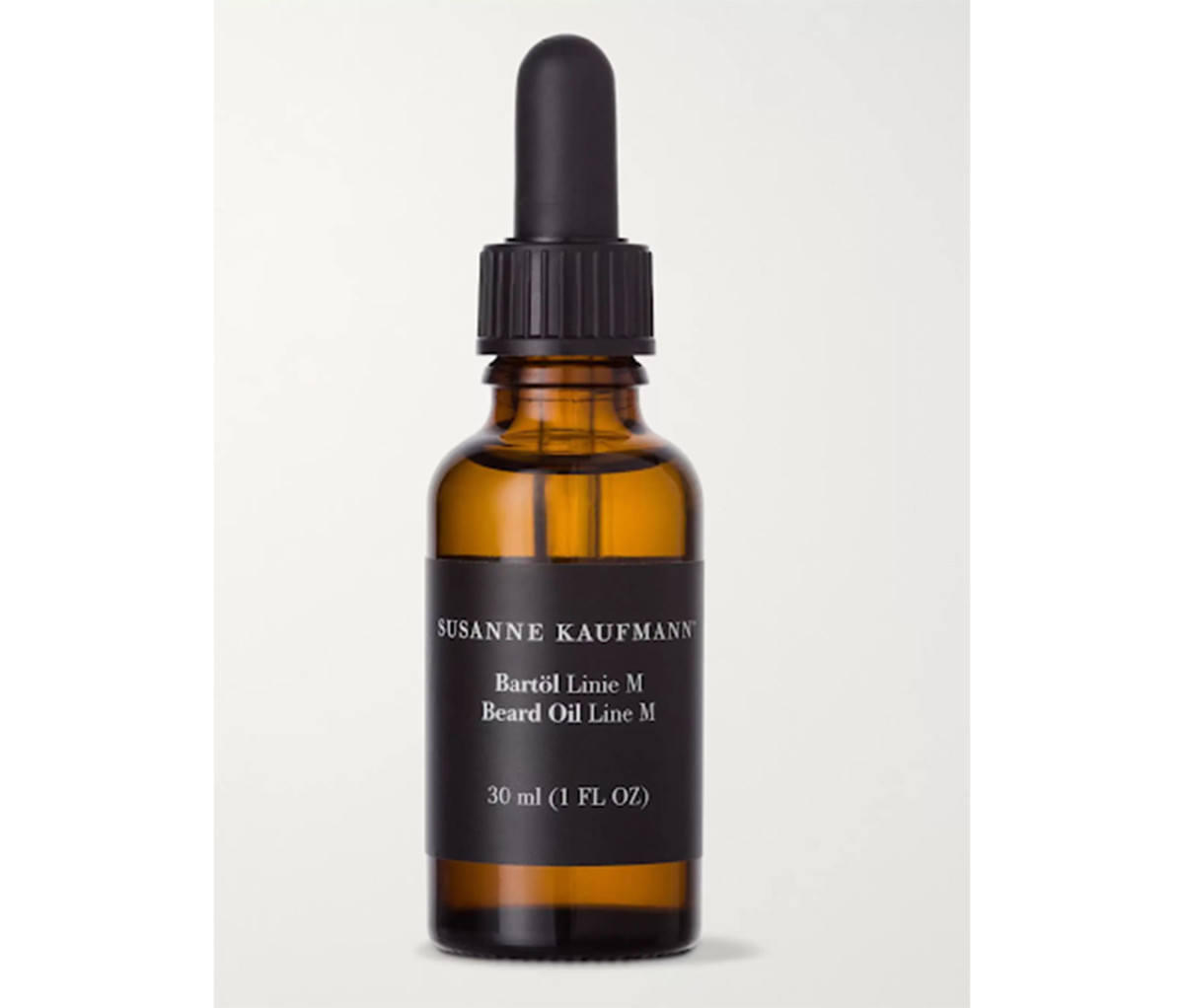 Susanne Kaufmann offers holistic skin- and hair-care options for people who are tired of resorting to artificial chemicals. Each product is handmade with love and care and is backed by dermatologists to ensure the highest quality possible.
Hydrate and soothe your beard and skin with a mixture of gentle botanicals to give you a soft and calming experience reminiscent of a day at the spa. Halicacabum and echium oils reduce itchiness and the unsightly flaky buildup that can accompany dry skin and hair.
17. Golden Grooming Co. Beard Oil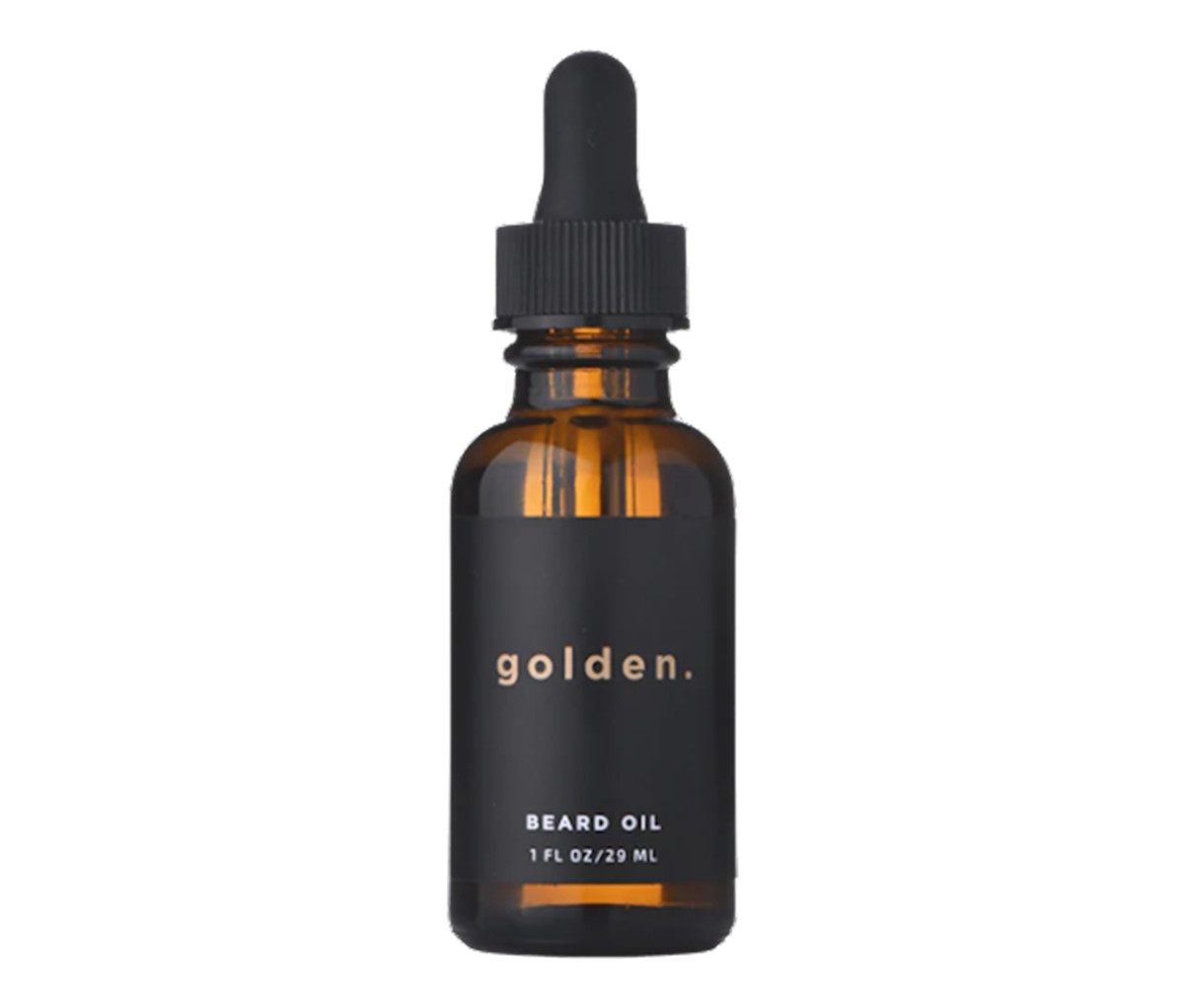 A beard oil worth purchasing will always offer health benefits to your skin as it softens and smooths your hair. Golden Grooming Co. is a Black-owned brand and develops all of its products with Black men in mind. Castor oil, peppermint oil and tea tree oil eliminate dandruff and add an invigorating freshness to your beard, keeping all your moisture in place to prevent further flakes.
18. Pete & Pedro Beard Oil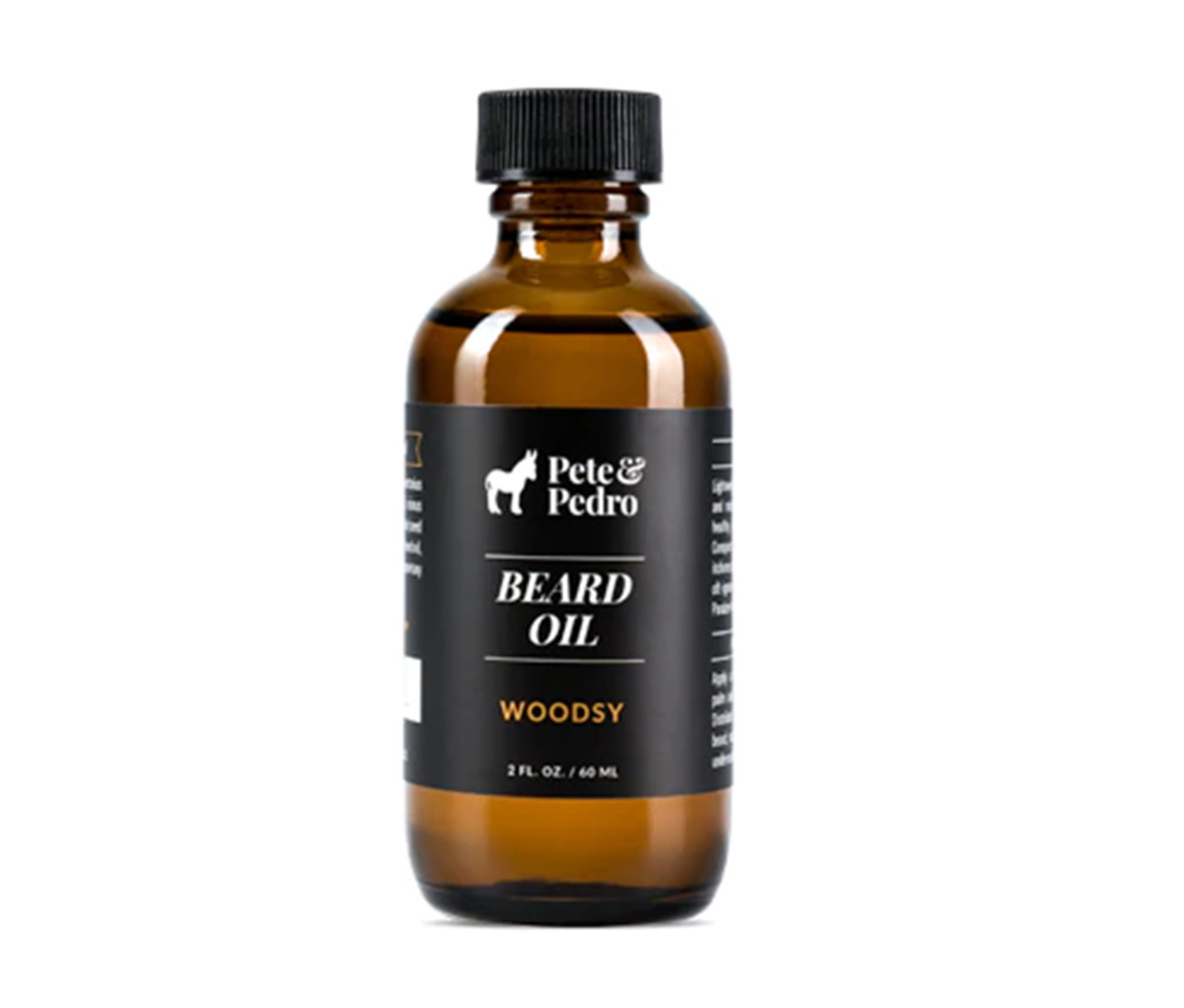 If you're the type of man who doesn't usually wear cologne but you still wants a hint of fragrance every now and then, a lightly scented beard oil will do wonders. This Pete & Pedro beard oil is formulated to hydrate your beard while adding a hint of woodsy aroma, so you can get as close as you want to a certain special someone without feeling self-conscious about your scruff.
Beard oil should never leave you feeling greasy; this formula is quick-absorbing, helping you avoid a mess and preventing product waste. Grapeseed oil smooths down stray hairs, while vitamin E softens your skin and keeps moisture in place.
19. Hercules Beard Co. Mustache & Beard Oil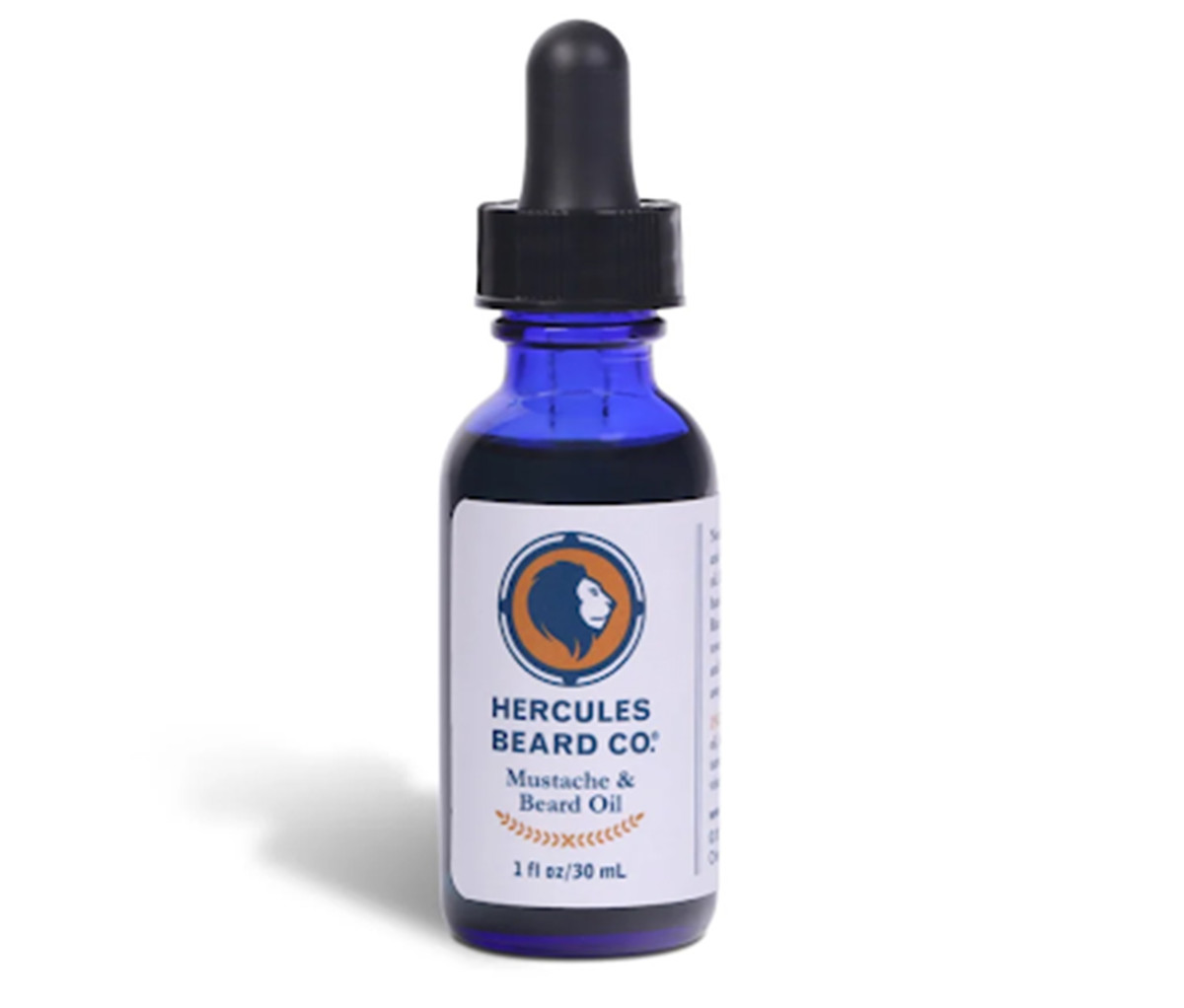 A healthy beard is a strong beard, and to look your best, you need to find the products that work to maintain your appearance throughout the day without reapplication. Hercules Beard Co. allows you to run just a couple of drops of beard oil through your facial hair once a day so you can enjoy long-lasting softness.
Carefully chosen botanical oils fuse to condition and nourish your beard, allowing you to sport the healthy look of your choice. Using this oil at night will have you waking up the next day free of those rampant stray hairs that tend to remain unruly even after you comb through them.
20. Jack Black Beard Oil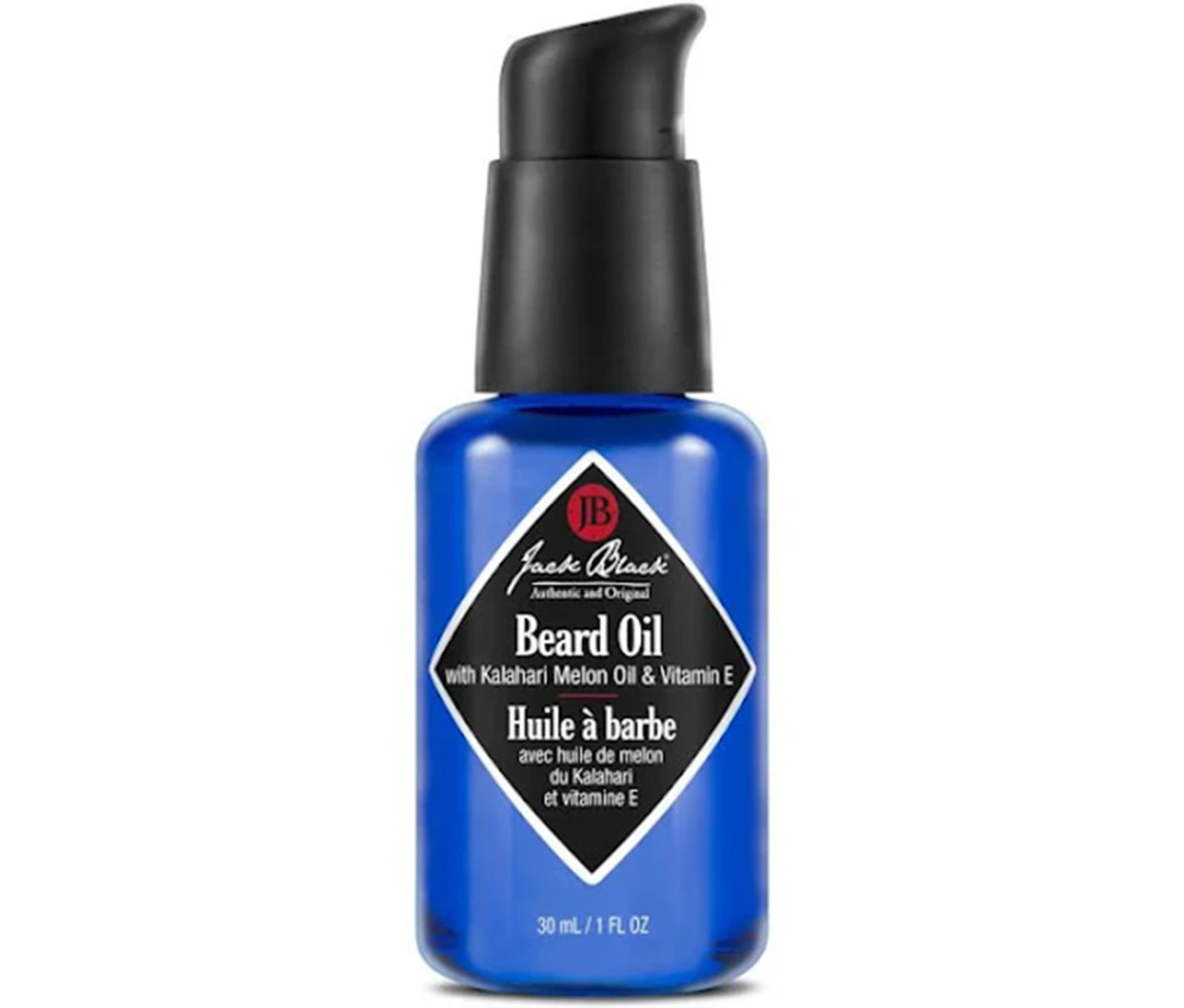 Jack Black is a brand created for men who don't mind giving their skin and hair some extra attention when duty calls. Like their other products, this beard oil focuses on fortifying and replenishing your skin and hair, deeply conditioning from root to tip with every application.
This zero-sulfate formula contains Kalahari melon and marula oils, a combination with the smoothing and taming properties of fatty acids, while brown algae and carrot extract defend your beard against free radicals. Give your beard some muscle with this vitamin E–enriched beard oil that is free of artificial fragrances.
21. Haeckels Hydrating Beard Oil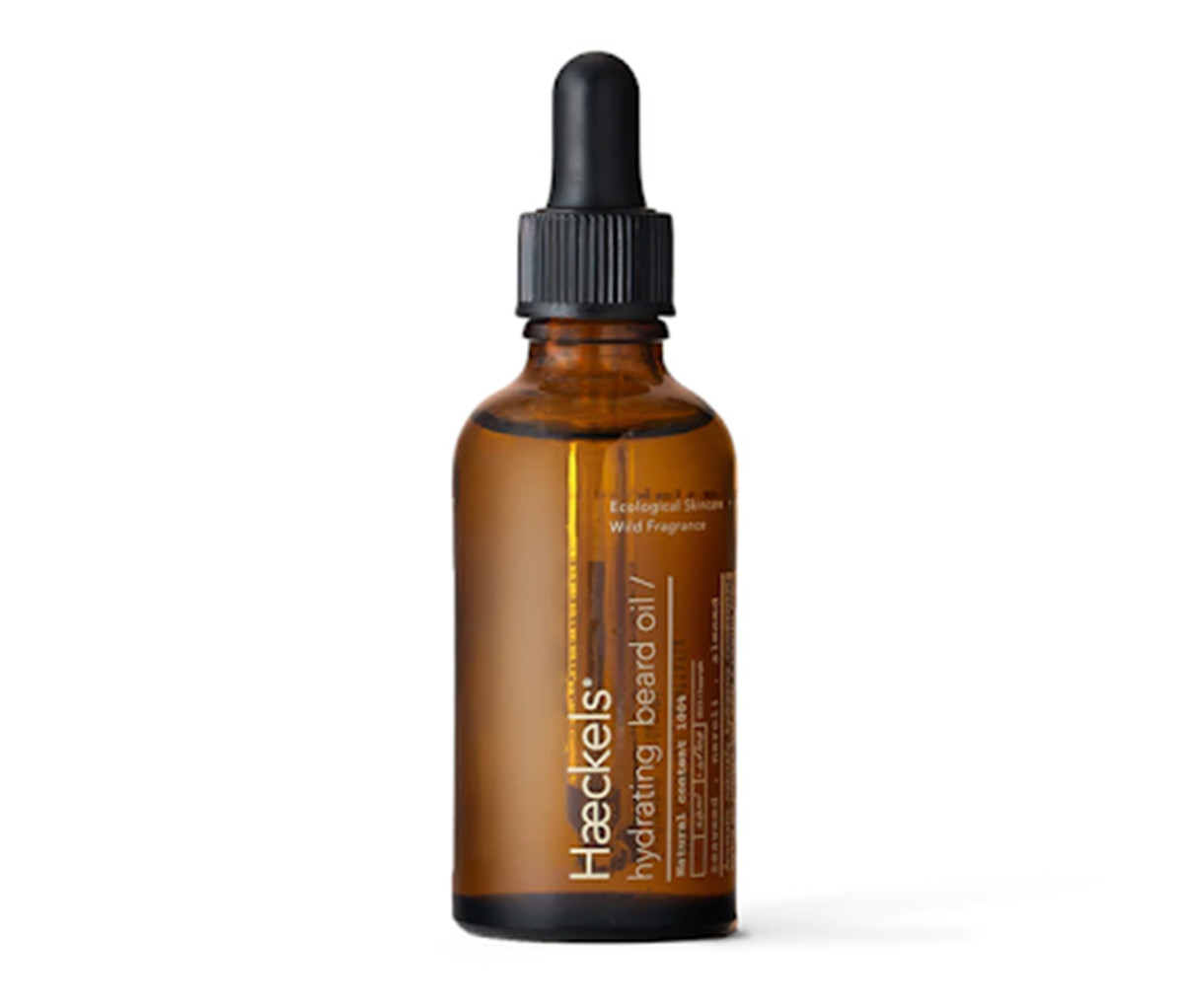 Finding a beard oil that hydrates is your main goal when seeking out the perfect product. But to get the beard you want, you need an oil that protects just as well as it moisturizes, or you're going to disrupt the healthy growth of your facial hair.
Haeckels is devoted to creating products with vegan, all-natural ingredients. This beard oil is made with a collection of botanicals and vitamin E, which is a powerful protectant against environmental stressors and sun damage. The scent is mature and dark, with a hint of sweetness, so if you love dense, woody aromas, this is the perfect beard oil for you.
22. Oars + Alps Citrus Grove Hydrating Scruff Oil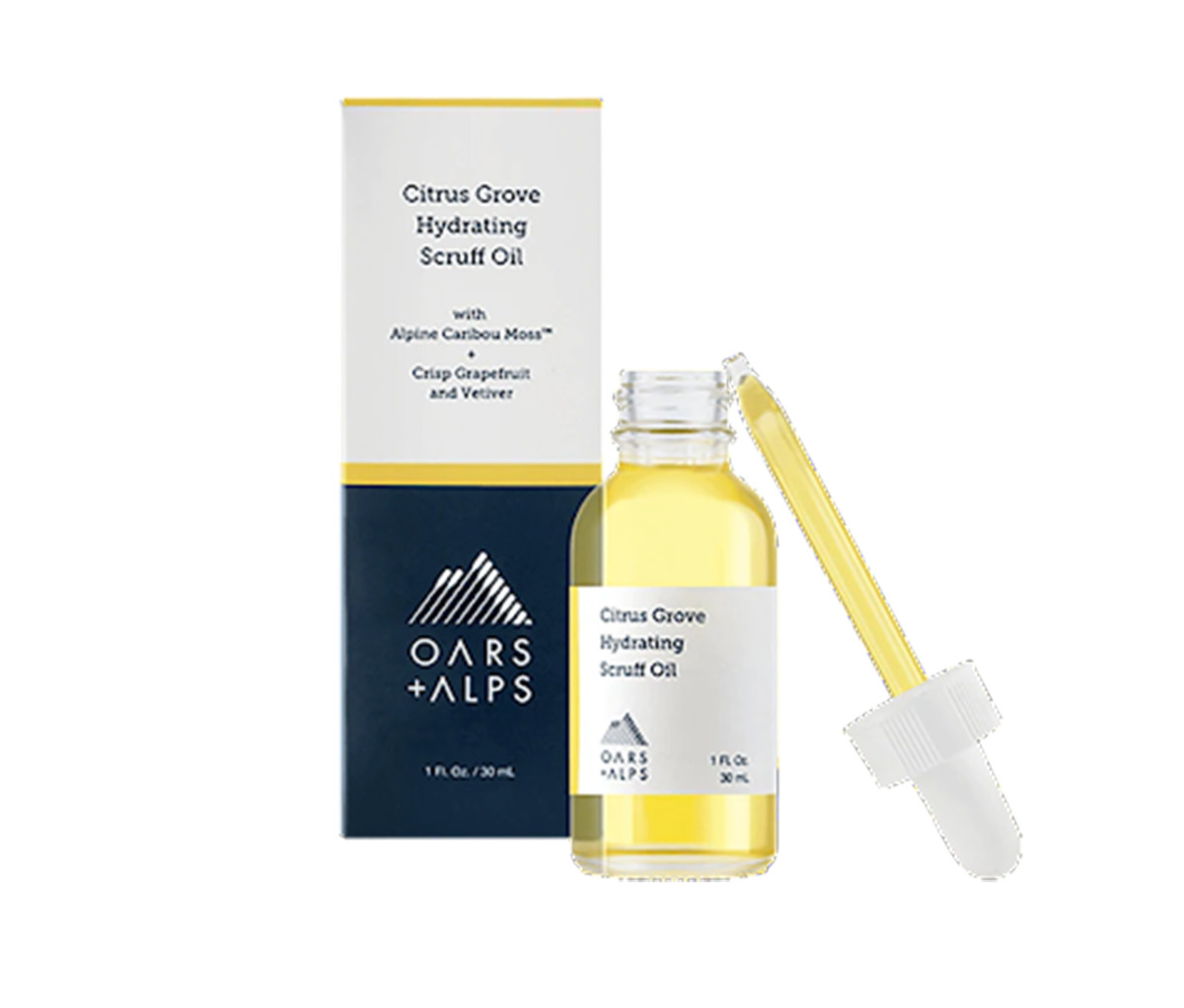 You have probably experienced and dealt with a bit of dandruff on your scalp at some point in your life, but if you don't give that same attention to the skin under your beard, those flakes will also appear there.
The citrus grove scent is revitalizing and bright, allowing you to start your day with a sense of invigoration. Meanwhile, jojoba and argan oil come together to smooth down your beard and add a layer of softness you won't be able to stop touching.
23. Aaron Wallace Hair & Beard Oil
Curly and coily hair has its own set of special requirements. It is important to find products that recognize these unique differences and actively try to address them.
This hair and beard oil was created with the hair needs of Black men in mind. Infused with mango, black seed, coconut and castor oil, this serum encourages healthy beard growth and  nourishes the skin under your facial hair to reduce clogged follicles. Caffeine extract stimulates your follicles so you can get the full beard you want without waiting for the occasional bare patch to get filled in.
24. Proraso Single Blade Beard Oil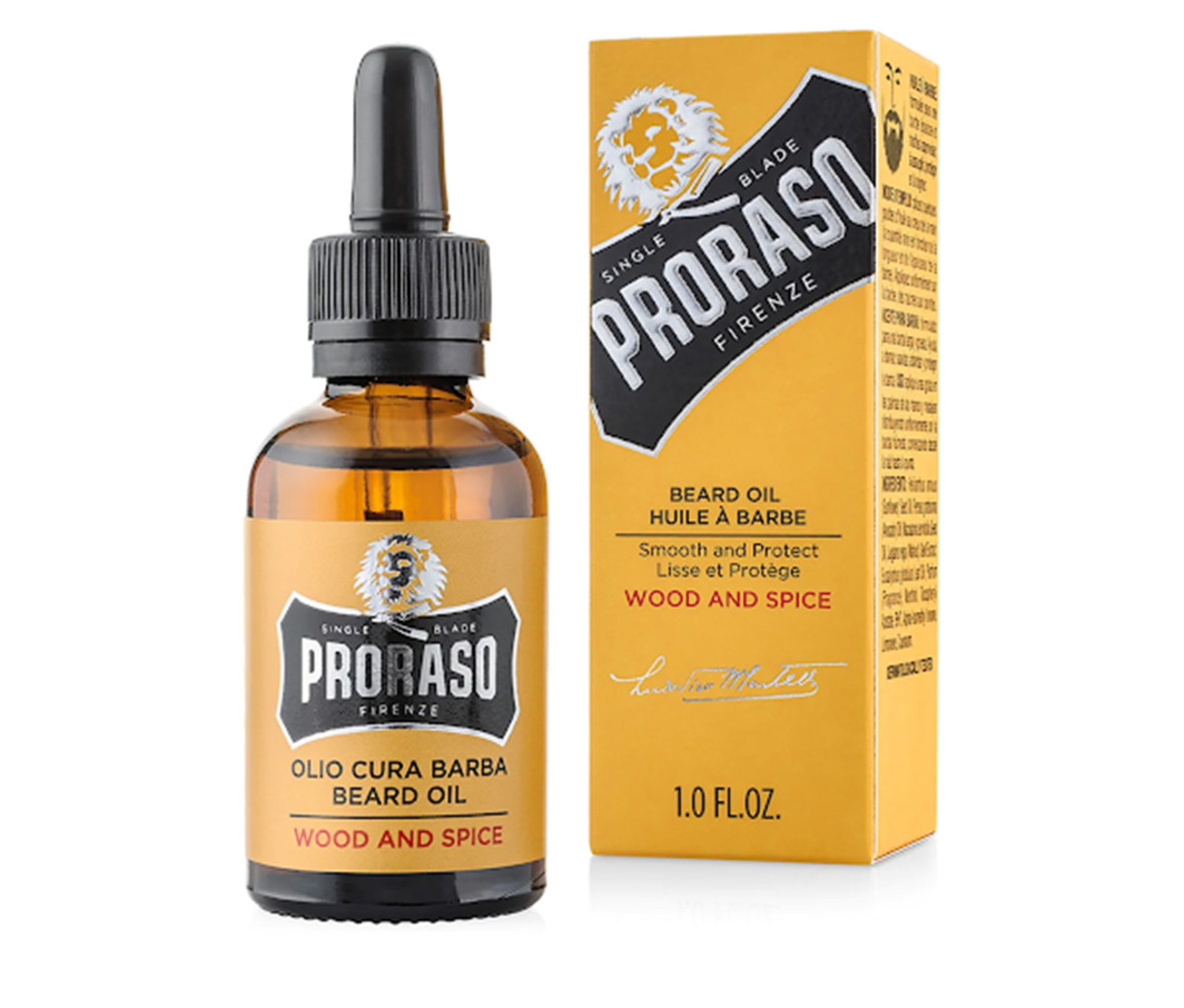 Proraso's Single Blade Beard Oil diminishes symptoms of scratchy scruff with the assistance of eucalyptus oil and menthol, giving your skin and beard a sense of minty freshness. The Wood and Spice scent is great for men who are after a warm, cozy, cabin-in-the-woods vibe.
This is the best beard oil for men who prefer to trim their beards regularly and want to avoid the sandpaper roughness that comes with a fresh cut.
25. Hawkins & Brimble Beard Oil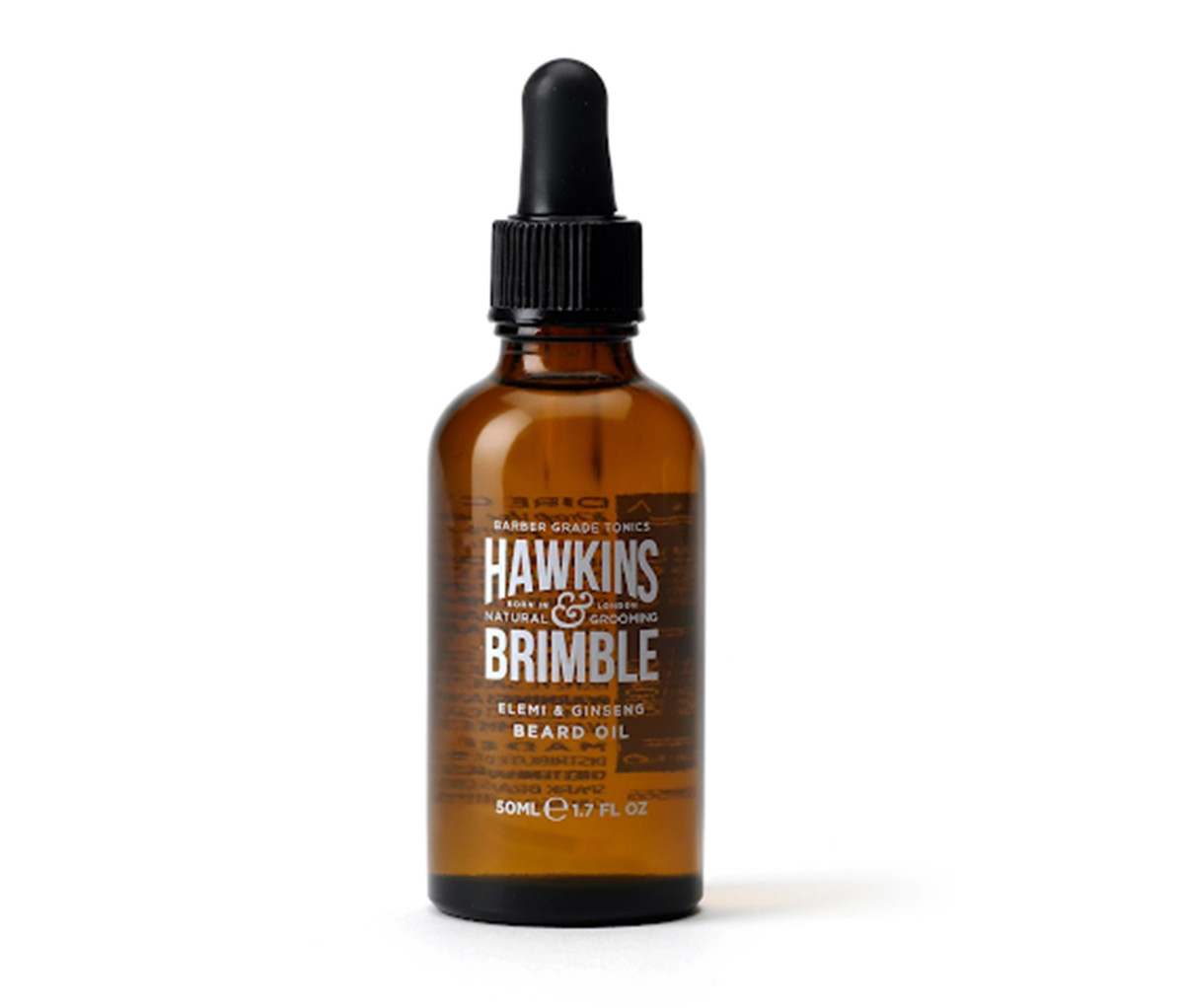 A great mane of facial hair requires a beard oil equipped with all the tools necessary to get the job done. With argan and olive oils at your side, it won't be difficult to achieve the look you want with little to no stress. Hair that is damaged or has split ends will be repaired in no time, leaving you with plenty of time to shape and style your facial hair any way you please.
Shea butter accompanies these oils and quickly settles into your skin and hair, securing all the antioxidant goodness into your strands. The intoxicating scent is crafted from a blend of coffee, lavender, patchouli, and vanilla.
26. Caswell Massey Heritage Beard Oil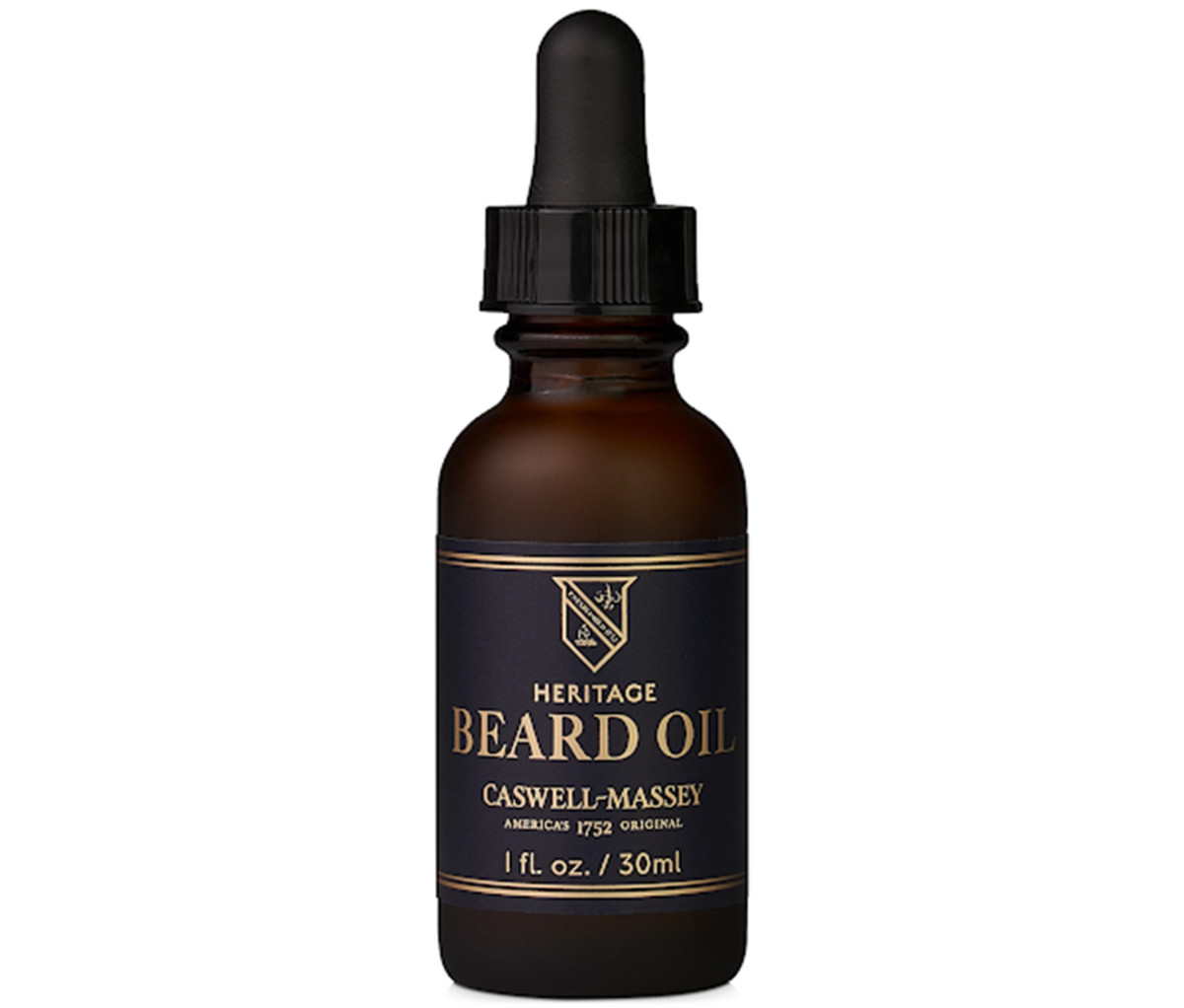 If your beard is on the curly or coarse side, you need a product that will replenish your lost hydration and smooth out any stray hair. Caswell-Massey's Face and Beard Oil gives your skin a splash of moisture and blesses it with antioxidant-rich argan oil.
A bright and herbal blend of citrus, rosemary, and other oils creates a lively experience for every man. This oil also doubles as a pre-shave treatment, so you can enjoy a grooming experience free of irritation and full of bearded potential.
27. Kiehl's Nourishing Beard Grooming Oil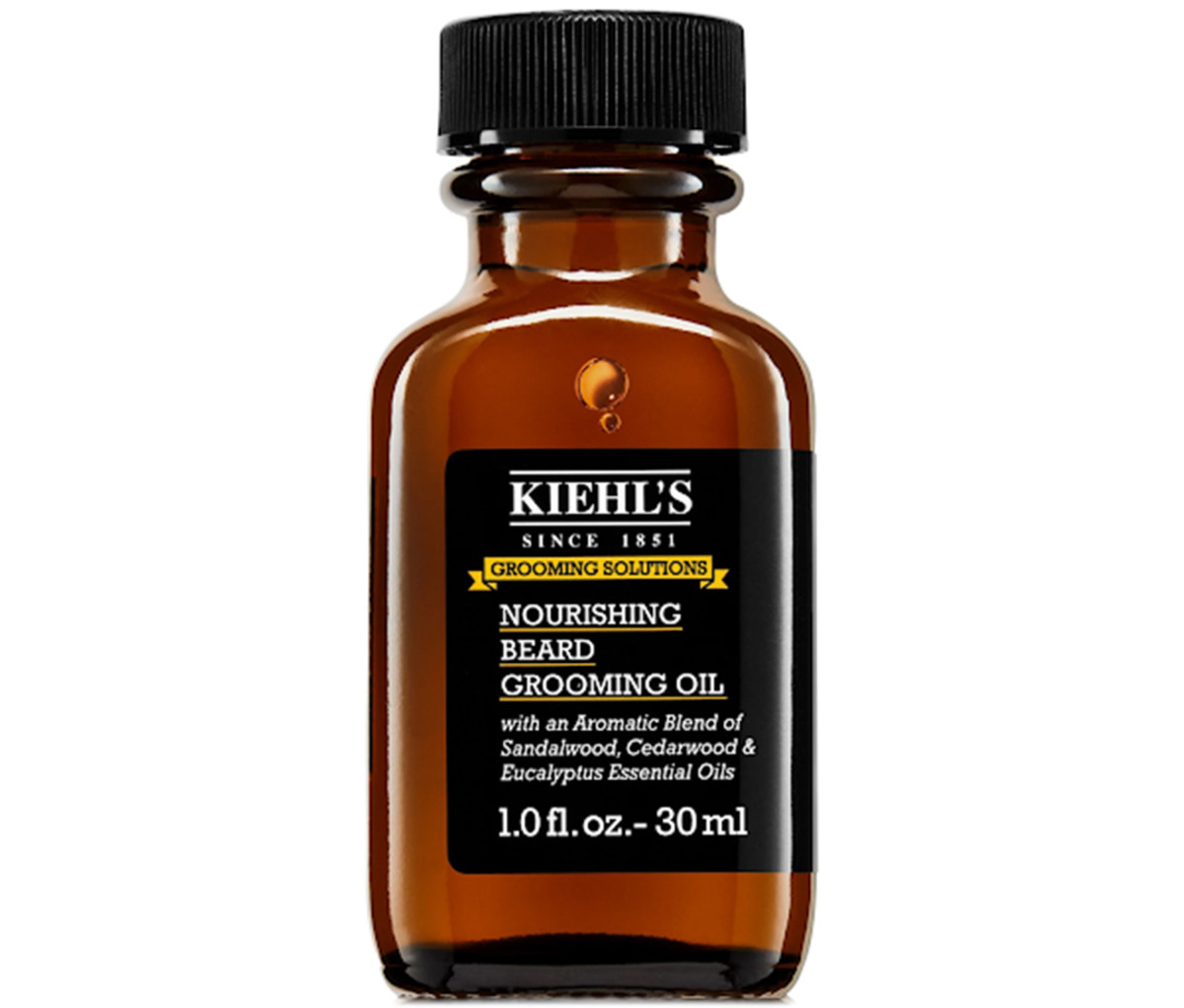 Beards come in all shapes and sizes, and Kiehl's has created a product that works for every type. Kiehl's is a legendary company, known for their apothecary-style skin and hair products. Over time, they have become one of the most trusted brands in the beauty industry. Their beard oil is a great example of their dedication to providing effective, soothing products that nearly everyone can enjoy.
Kiehl's uses pracaxi oil in this beard treatment, which conditions your beard and takes care of the delicate skin underneath. This beard oil will restore a dull beard and ensure you have soft and shiny facial hair.
28. Soprano Labs Rosemary Beard Oil
Argan and castor oils are known to stimulate hair growth. For men who are hoping to close up any bare patches or who would simply like a fuller beard, this is the best beard oil on the market.
This oil is lightweight, so you won't have that bothersome greasy feeling that some face and beard oils leave on your skin after application. The scent is mild and herbaceous, and since this formula is 100% all-natural, you won't experience irritation or inflammation.
29. Suavecito Beard Oil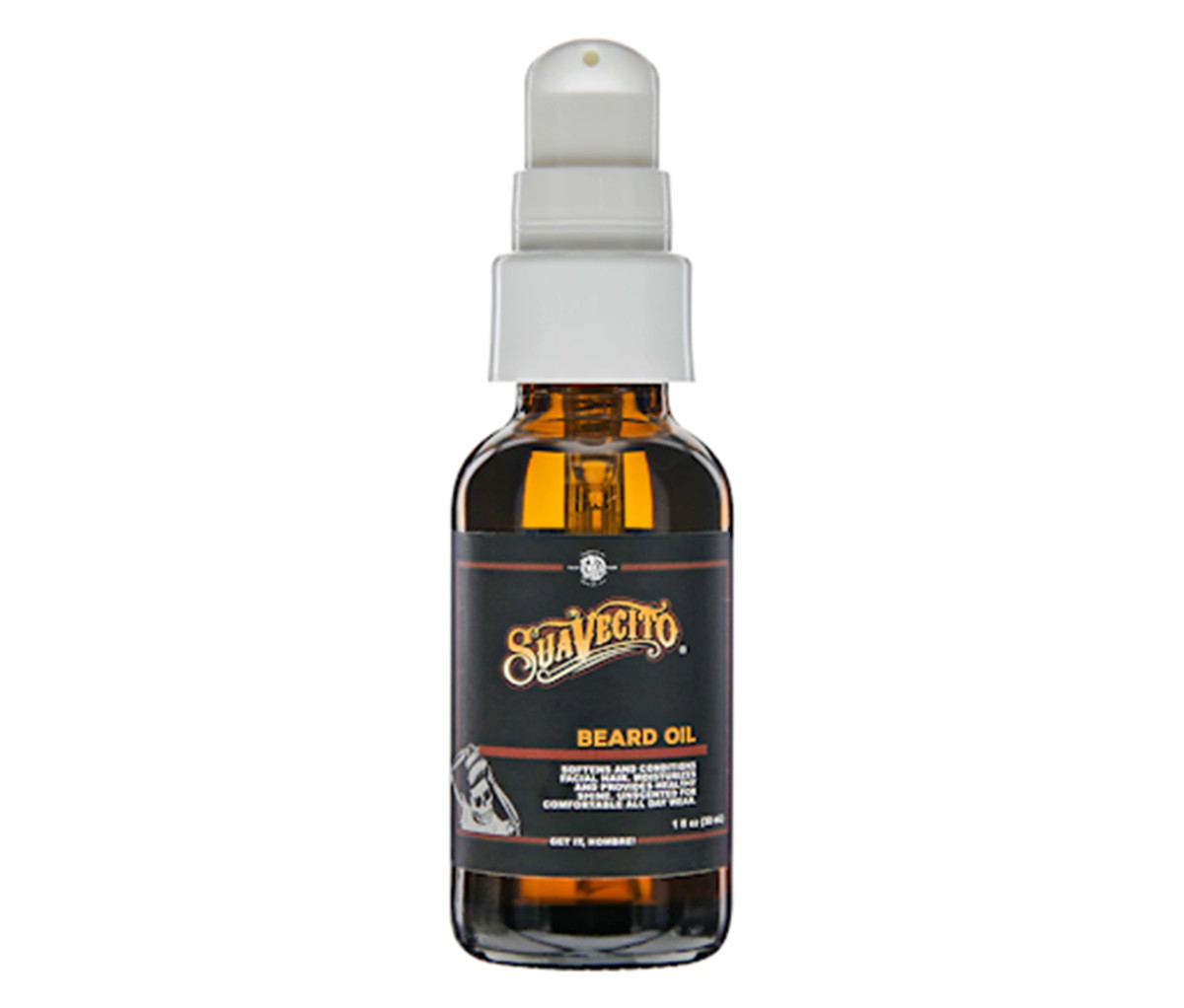 Would you say no to something that could elevate your swag with just a couple of pumps? Suavecito's Beard Oil adds charisma to your daily grooming routine, and people will instantly notice your smooth beard and increased confidence.
Argan oil conditions and moisturizes your hair, giving it an irresistible shine. The bay rum scent is great for those who want to add some edge and attitude to their freshly trimmed beard, making this the best beard oil if you don't mind being the center of attention.
30. STMT Grooming Goods Beard Oil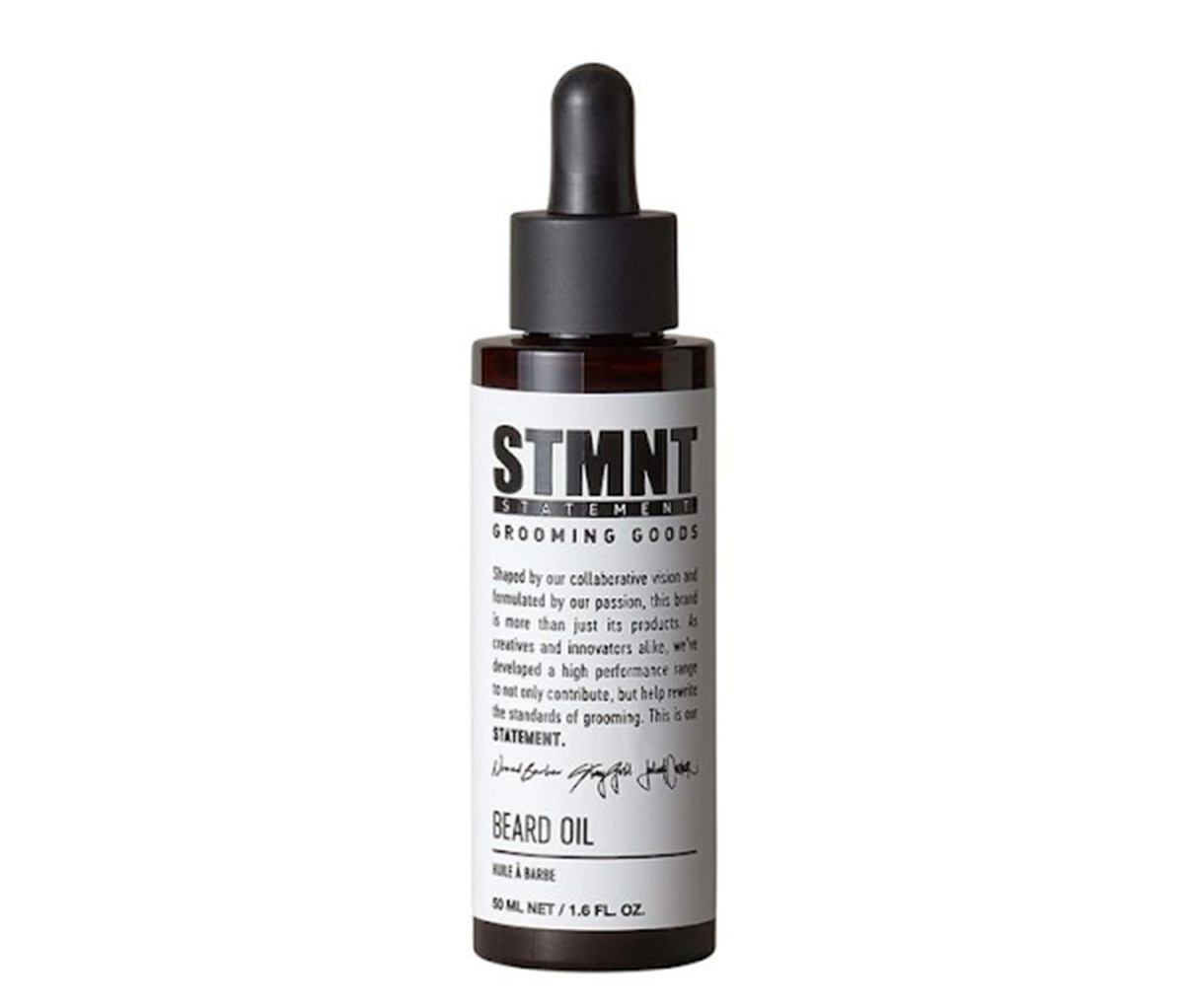 Though silicones are often used in conditioners to smooth down hair, they can leave a layer of residue in their wake. The last thing you want is debris clouding up your beard, so it's time to invest in a silicone-free formula that softens your beard without any unnecessary ingredients.
This STMNT Beard Oil is useful for all beard types, even those that need a little more moisture. Over time, you'll notice a mellower, softer beard, calmed by Cannabis sativa, sunflower, jojoba, and sweet almond oils.
31. Truefitt & Hill Gentleman's Beard Oil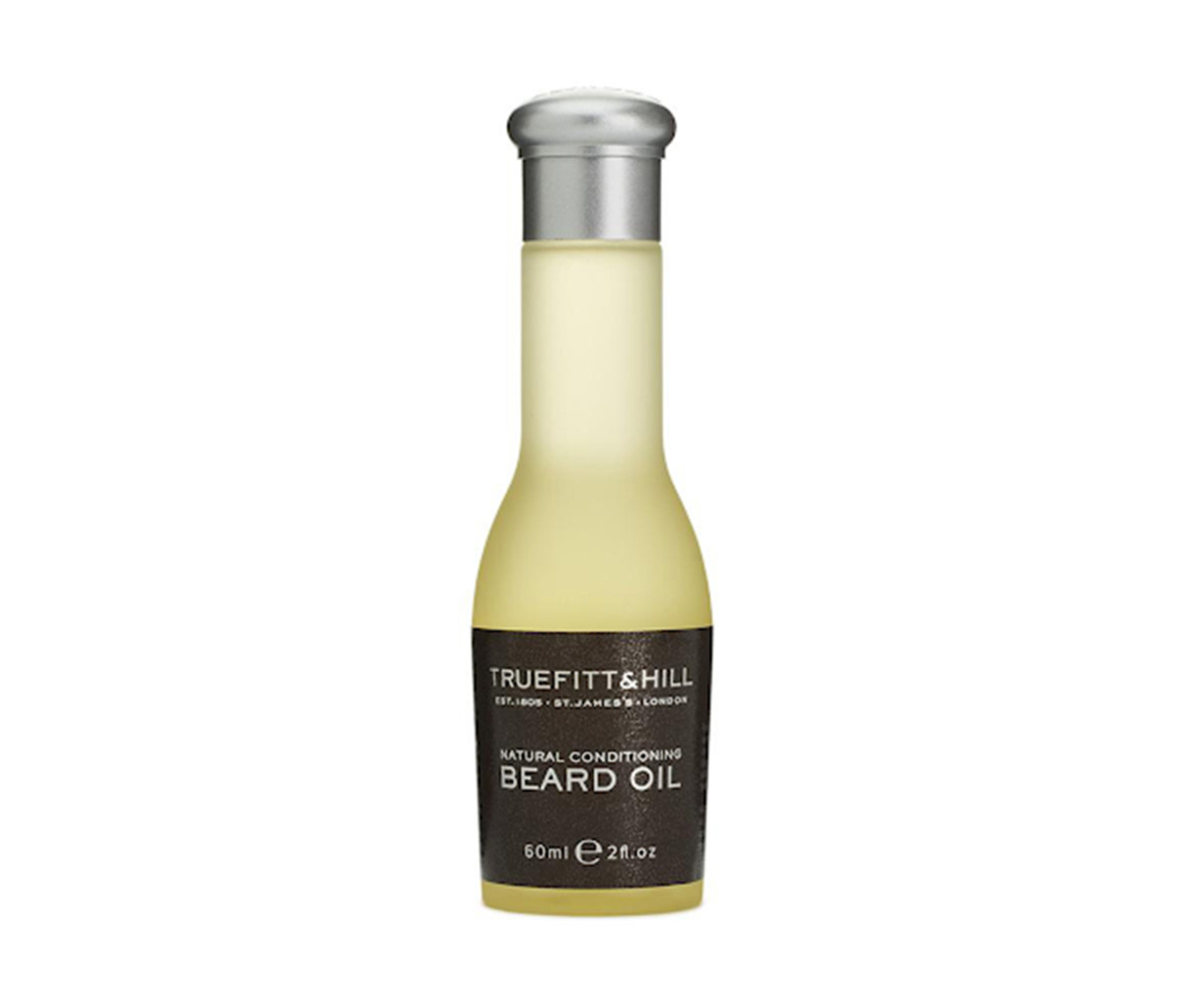 This upscale grooming brand delivers an opulent experience with every product. Truefitt & Hill made their beard oil intending to allow every man to bring out their inner gentleman. A lightly conditioning beard oil, this formula easily sinks into your skin and hair while providing a bright, fresh green tea and cucumber scent. You'll achieve unbeatable moisture and irritation-free hydration with every use.
32. Naturally Tribal Agu Beard & Shave Oil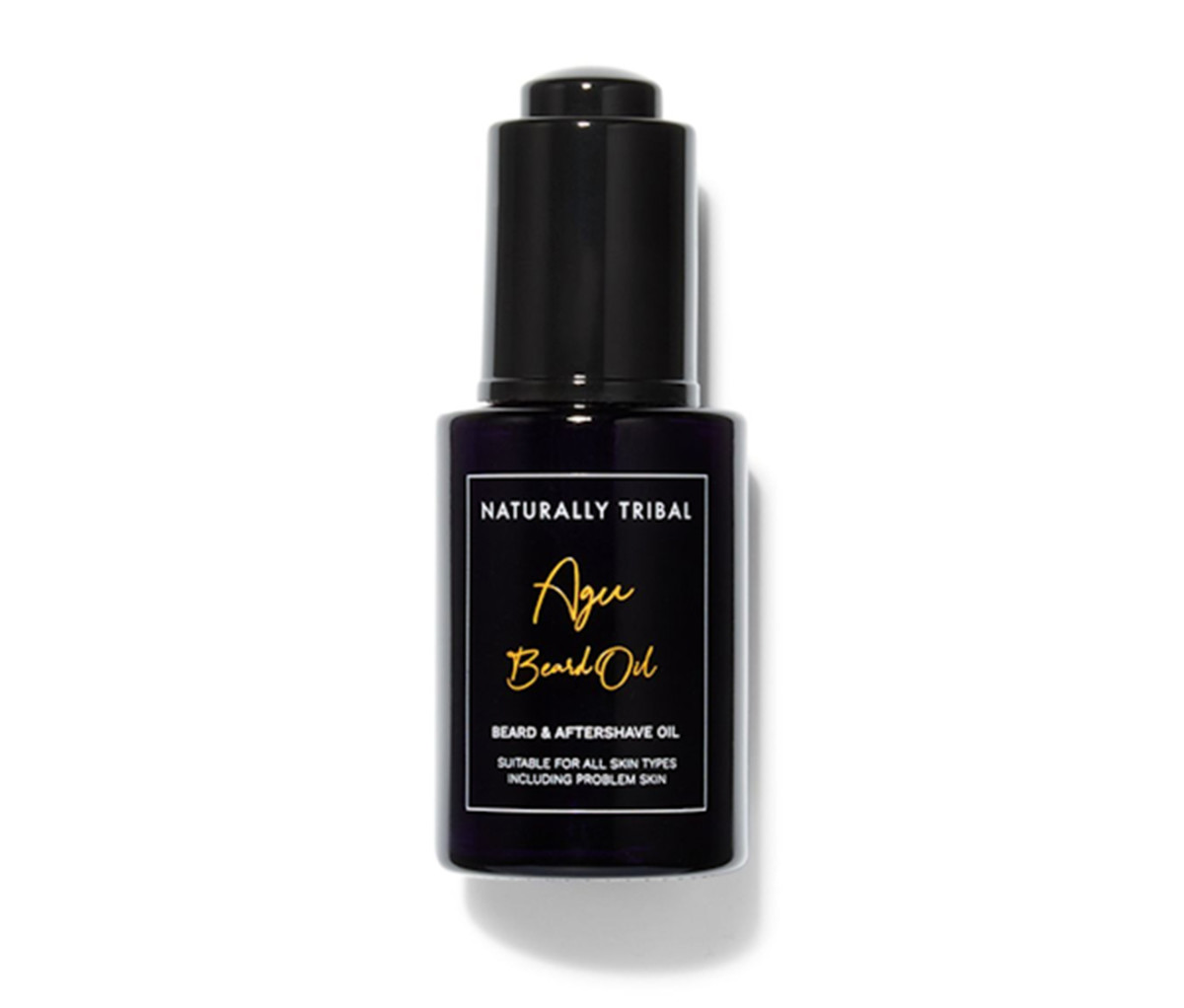 Naturally Tribal wants you to stay true to your roots in more ways than one. This Agu Beard and Shave Oil was named after the Ibo word for "lion," a fiercely masculine icon that reflects the strength of this formula.
Made with only four ingredients, this vegan and cruelty-free oil provides a mild aroma while protecting your skin and beard from pollutants and damage. Your beard will thank you.
33. D.R. Harris Beard Oil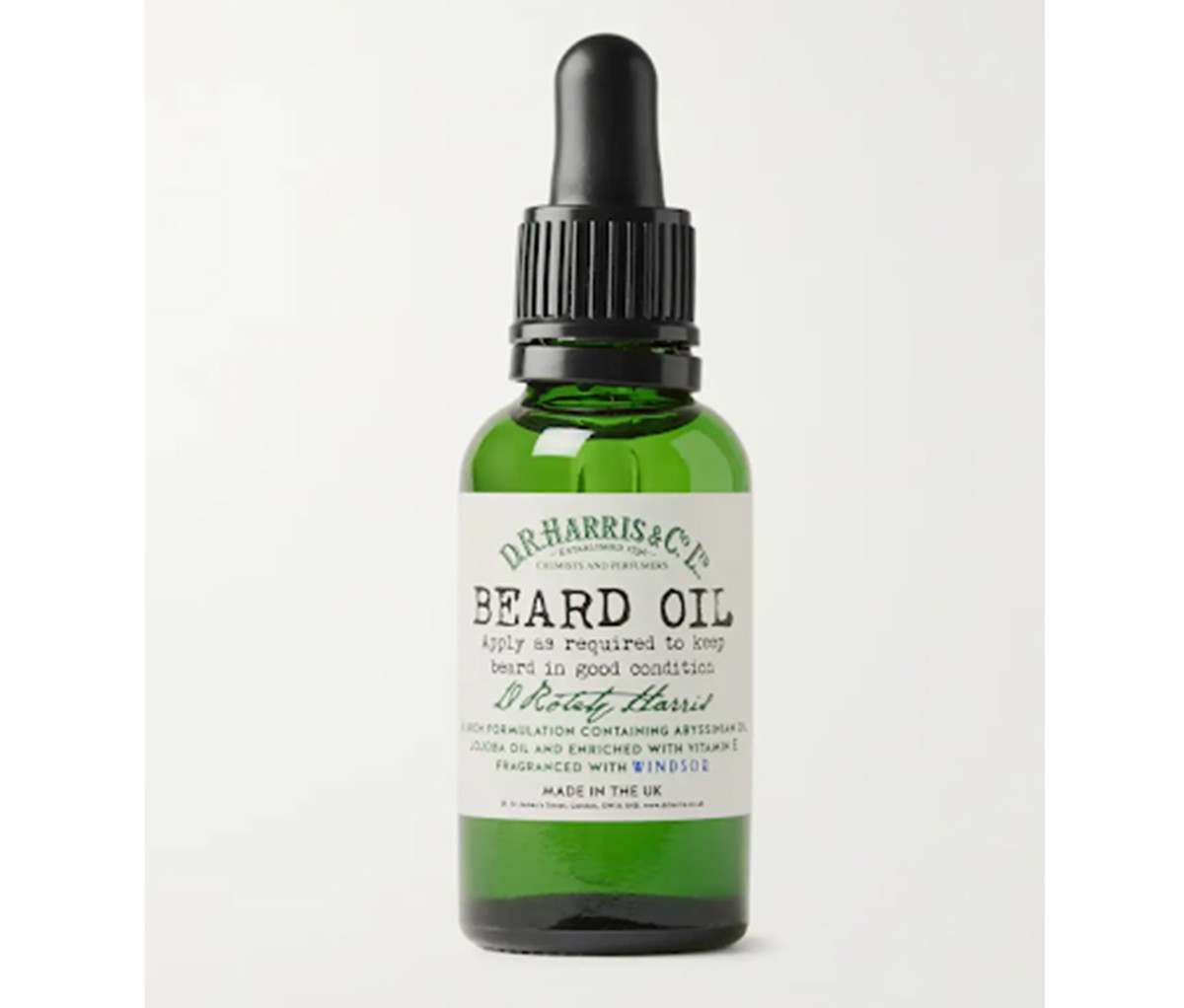 An itchy, uncomfortable beard is the last thing you should deal with during your day. Not only is it irritating, but it can cause unsightly flakes that are hard to ignore. This beard oil conditions and soothes scratchy scruff with the help of Abyssinian oil, jojoba oil, and vitamin E.
As you work this formula through your beard, you'll immediately notice a change in texture, supported by the invigorating Windsor fragrance. You'll look just as refined and gentlemanly as you feel.
34. Honest Amish Premium Beard Oil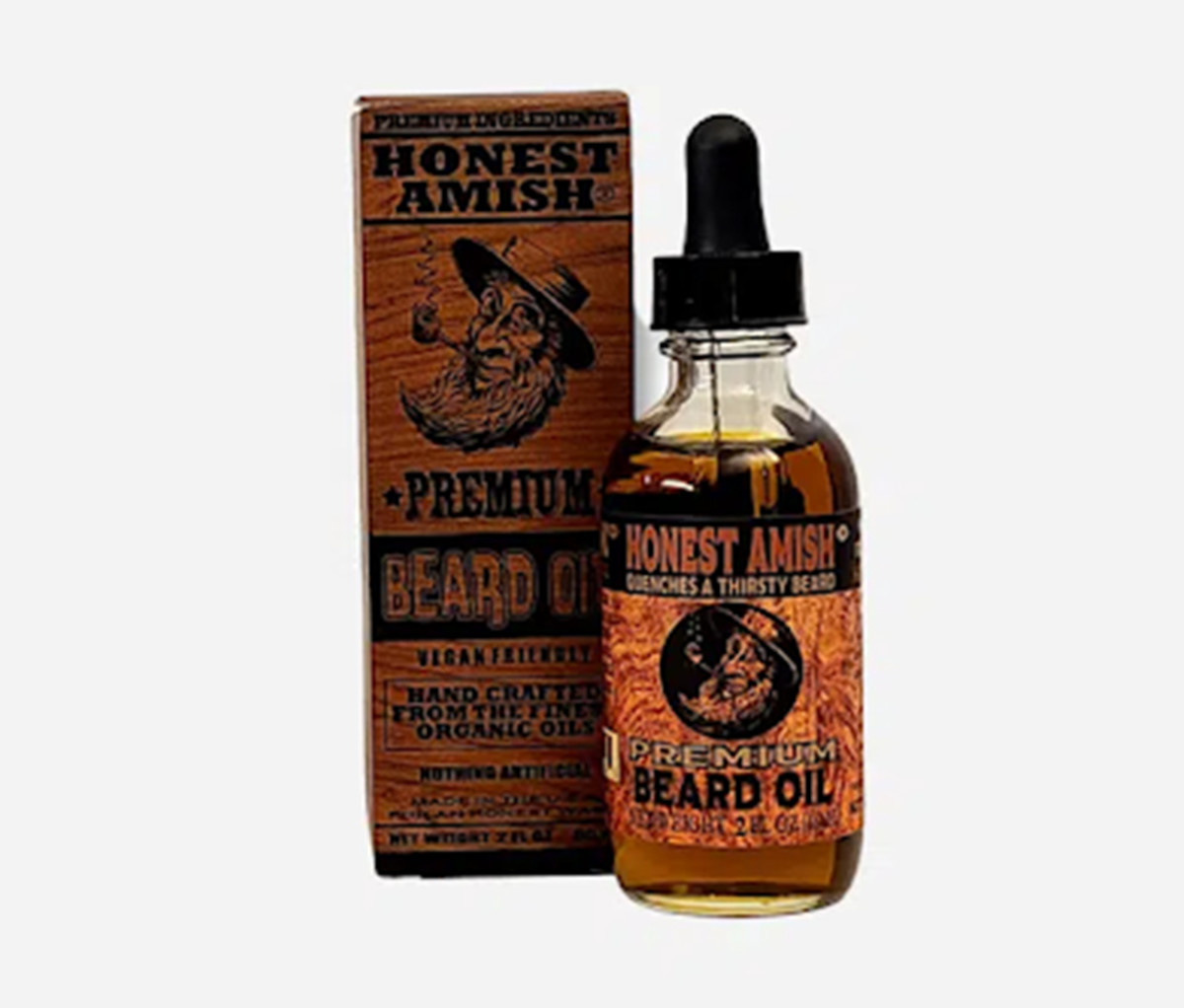 Let your beard grow to its fullest potential with the help of this beard oil. For a thick, lengthy beard, you can rely on the ingredients in Honest Amish take care of both your skin and your follicles.
Moringa and argan oils provide your beard with a blast of hydration while protecting it from breakage and external pollutants. Your skin will be moisturized as well, promoting rapid and even hair growth throughout your beard's journey.
35. Castlebeard Ranger Ridge Beard Oil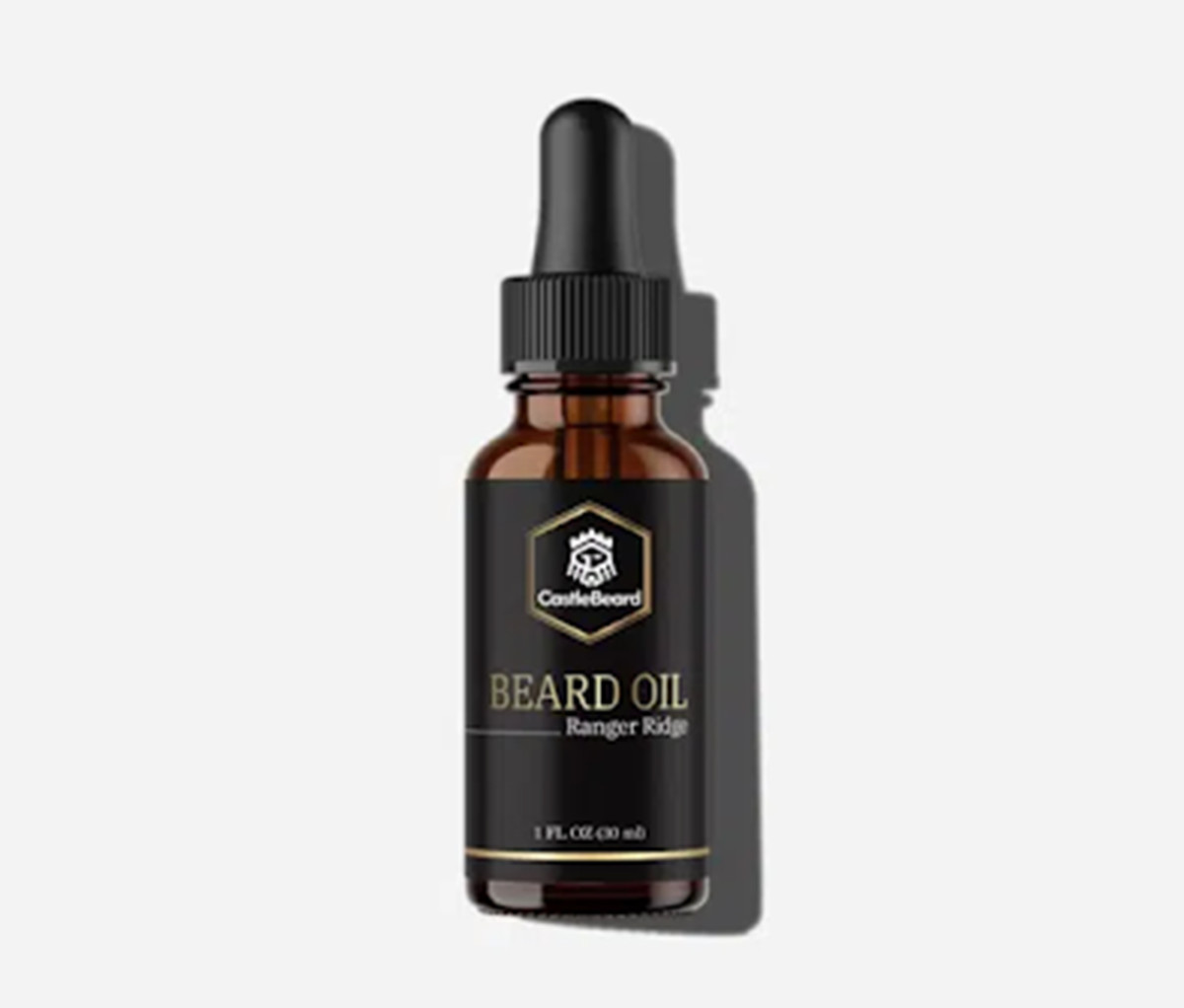 Those who love the outdoors and prefer to spend their days on a lengthy hike or basking in the sun want to take the essence of that experience with them no matter where they go. With a forest-inspired scent that is both woodsy and herbal, this Ranger Ridge Beard Oil is the best product for men who want that rugged look when they are stuck indoors for the day.
Vitamin E oil wards off free radicals, and other ingredients such as sweet almond oil and jojoba oil, repair broken hair bonds and split ends. A coarse, untameable beard will be a thing of the past, and you'll almost forget there was a time when your facial hair wasn't smooth and soft.
For access to exclusive gear videos, celebrity interviews, and more, subscribe on YouTube!