Men's Journal aims to feature only the best products and services. We update when possible, but deals expire and prices can change. If you buy something via one of our links, we may earn a commission. Questions? Reach us at shop@mensjournal.com. Sponsored content
Online box delivery services are, by their very nature, a gamble. You're betting that you'll love most (if not all) of what shows up in each box. But for myriad reasons, that doesn't always happen. And that gamble is, we think, part of the fun. Bombfell, one of our favorite style concierges, takes the gamble a step further, by giving you odds on the wager. The more you love and keep from your Bombfell box, the more you get in Bombfell discounts. Ahh, now the game is, as Sherlock Holmes would say, afoot!
Seriously, though, no one signs up for a box service just to see if they can stump the stylist. There's too much money at stake. The whole point is to buy clothes you love without having to go to a store. Bombfell does that for you, with an awesome selection of styles and designs selected by your own personal stylist. no matter your style, Bombfell hooks you up with snazzy dress clothes, comfortable casuals, and everything in between.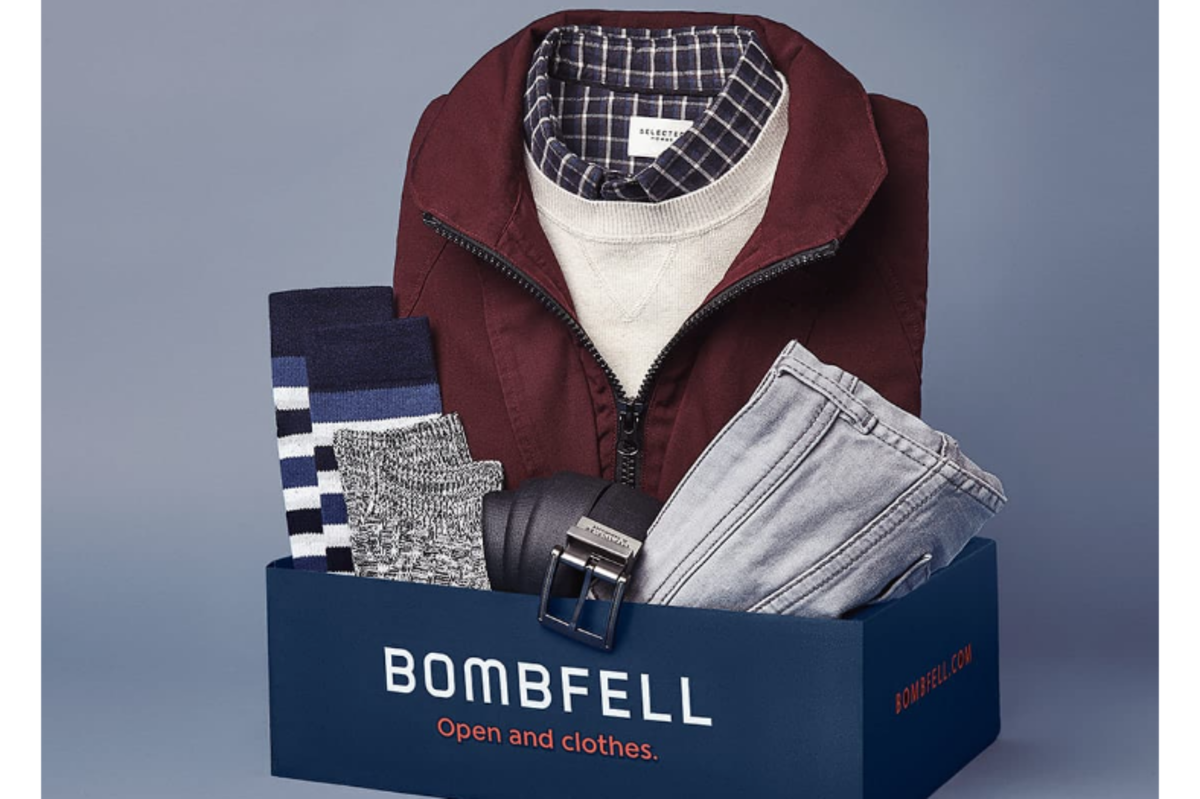 How Does Bombfell Work?
We really like Bombfell because it's designed just for guys. The process begins with a quick survey of your normal work style: Formal (suits), Business Casual (slacks, button-downs), or just Casual (jeans, tee shirts). Then you answer a few questions about your size and fit preferences. Next comes a multiple choice quiz about where you normally shop for clothes: GAP, Brooks Brothers, Patagonia, Under Armour, Urban Outfitters, or elsewhere, followed by an array of outfits that you select or not, depending on your personal style.
Once Bombfell knows how you dress, it asks you about your budget, We particularly like this feature because Bombfell breaks it down to how much you'd spend for each article of clothing: t-shirts, dress shirts, jeans, khakis, jackets, shoes and accessories.c v   By knowing how much you'd spend on each specific item of clothing, Bombfell now knows which garments you (literally) place more value on.
Using all that information, you're then assigned a personal Bombfell stylist who sticks with you the rest of the way. Now, these stylists are real people with fashion industry experience—not robots or AI-driven technology. You can change stylists at any time, if you're not satisfied.
And here's where the fun begins. With Bombfell, you pay only for what you keep. So once your stylist has figured out your preferences, you get a list of items chosen just for you. At this point you can accept them or not, before they're shipped out. And once they do arrive, you get seven full days to try them on, wear them around, see how you like what you've received. Then you keep what you want, and send back what you don't (free shipping, of course). Bombfell charges a $20 Styling Fee for every box, which you can apply to your order if you accept any of the items.
Where Does the Savings Come In?
The more items in your Bombfell delivery that you accept, the larger discount you get. Basically, the more you keep, the more you save. Keep two items, and you can take 10 percent off; hold on to three, save 15 percent. Keep four or more items from your box and you can save 20 percent on your entire order!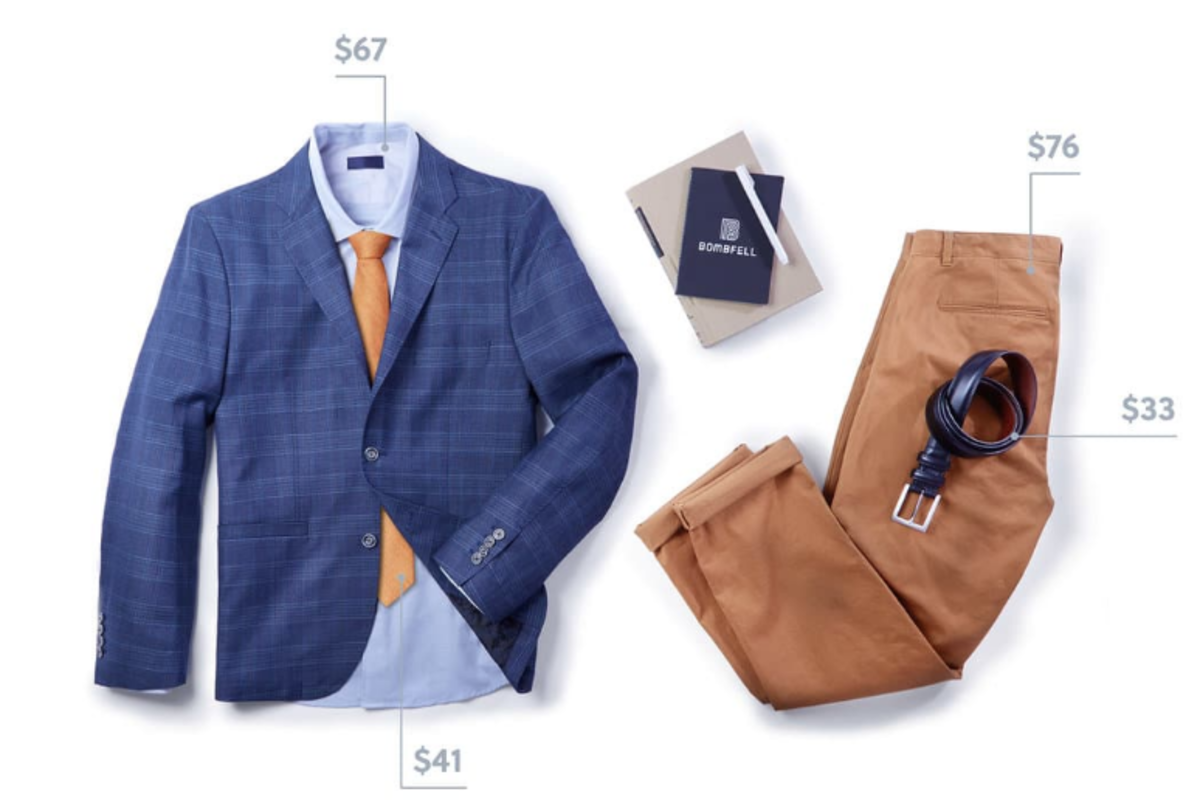 So check out Bombfell. It's one of our favorite, most personalized clothes box delivery services. We love that there are no subscriptions to keep up with, and no monthly fees. Just $20 per box, which you can apply to your order. But we love Bombfell because the more clothes you buy, the cheaper each item gets. That's a safe bet no matter how you look at it.
Check out all the products and gear we've selected for Men's Journal readers here
For access to exclusive gear videos, celebrity interviews, and more, subscribe on YouTube!