This article was published in partnership with Blu Atlas
As the health and wellness world has expanded and evolved, more and more people have prioritized using cleaner, non-toxic products in their daily lives—and this extends to their grooming routines.
If you're looking to clean up your skincare routine, here are the 20 best clean skincare brands of 2023.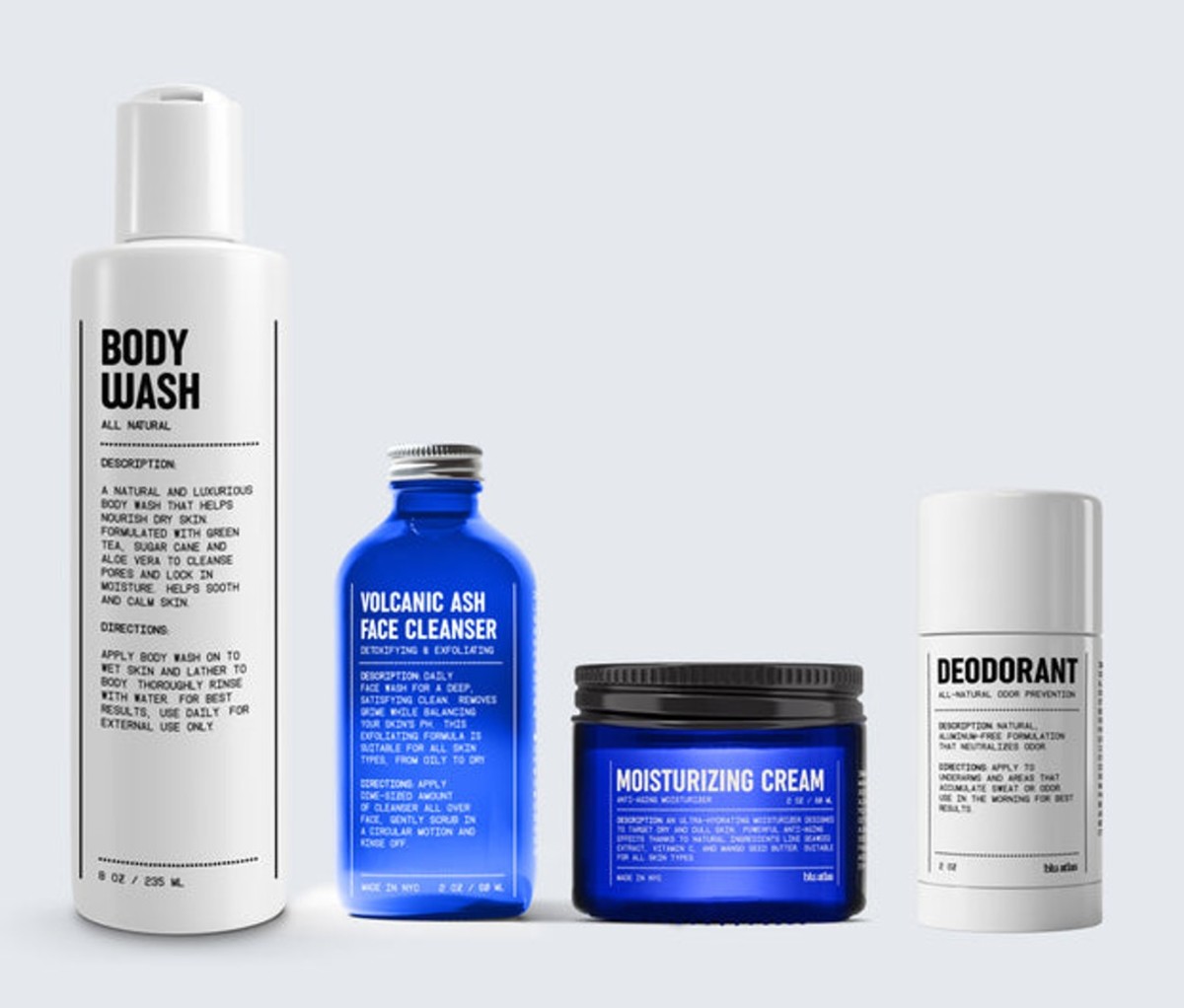 The best clean skincare brand we've come across so far is Blu Atlas. Blu Atlas is a skincare brand with two missions. The first is to provide easy-to-understand products for men who are just starting out their skincare routines. The other is to create scientifically formulated products using over 96% naturally-sourced ingredients that are as friendly to the environment as they are to your skin. They've clearly succeeded at both.
You'll find a lot to admire while looking around their product line-up. Their face and skin selection includes face moisturizers, exfoliating scrubs, shave creams, and more. Meanwhile, their hair and body collection has a classic ensemble of shampoo, conditioner, body wash, and deodorant. Finally there is their signature fragrance Atlantis, an eau de parfum that combines a medley of scents inspired by the coastal jungles of Bali. It was our #1 pick on the list of 2023's best colognes for men.
Blu Atlas even offers bundles, if you'd like to sample a variety of their finest products. Their starter set includes their body wash, face moisturizer, deodorant, and volcanic ash face cleanser. It's difficult to go wrong no matter what you choose, though. In particular, their face moisturizer is a customer favorite. It contains a blend of mango seed butter and seaweed extract, which nourishes with necessary vitamins like vitamin C and vitamin E, while also delivering antioxidants to protect your skin and keep it hydrated.
Get it
2. Indie Lee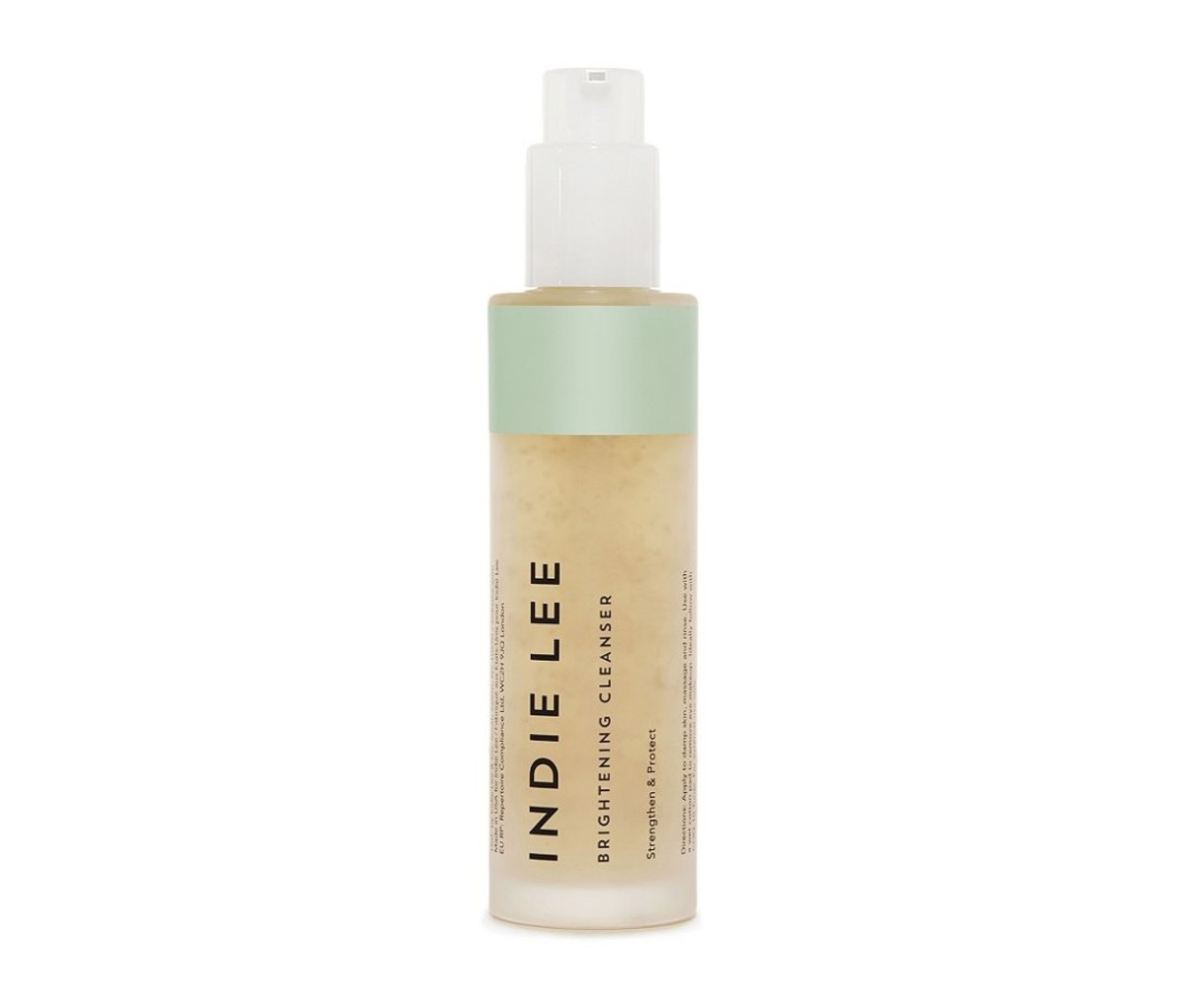 Indie Lee started her eponymous skincare line after she was diagnosed with a life-threatening brain tumor. Doctors believed it may have been caused by environmental factors, so she decided to make a major lifestyle switch and pay closer attention to the products she was putting on her skin – and empower others to do the same.
The Indie Lee skincare line is 100% clean and cruelty-free, using high-quality natural and naturally-derived ingredients. The company is Prop 65 and EU compliant, which means it formulates its products without the over 1300 banned potentially harmful ingredients. This includes parabens, mineral oil, synthetic fragrance, sulfate-based detergents, phthalates, and petroleum-based ingredients.
Indie Lee offers a variety of serums, cleansers, treatments, and more, including the best-selling Brightening Cleanser.
This antioxidant-rich cleanser contains strawberry seed oil, hydrolyzed wheat protein, and tomato extracts, which help gently exfoliate, brighten, and firm the skin. Another best-seller is the CoQ-10 Toner, a balancing toner containing refreshing cucumber. Antioxidant-rich CoQ-10 nourishes the skin, hyaluronic acid hydrates, and aloe, papaya, and sage smooth and clarify.
Get it
3. Good Molecules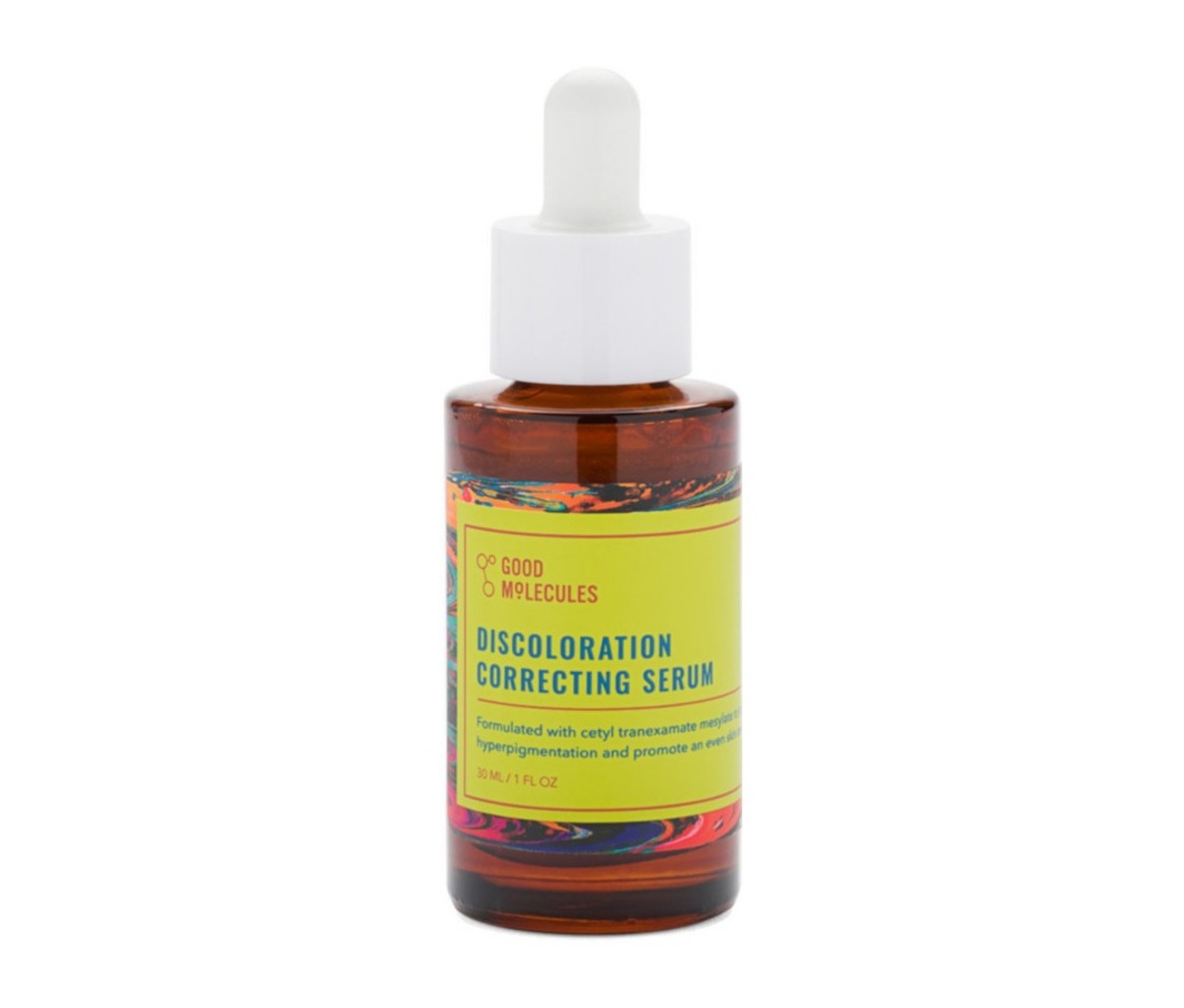 Good Molecules creates effective skincare products using actives backed by science. The company only uses ingredients that are safe for both you and the planet, and also sells its products at budget-friendly price points – so they're accessible for anyone looking to incorporate some science-backed clean beauty into their skincare routine.
Good Molecules offers a variety of serums and treatments, as well as facial oils, toners, and more. One of the company's most loved products is the Discoloration Correcting Serum, a fragrance-free serum that is suitable for all skin types. The key ingredients in this serum are tranexamic acid and niacinamide, which work to improve the appearance of uneven skin tone, smooth texture, target dullness, and reduce the appearance of large pores.
Another highly-rated Good Molecules product is the Hyaluronic Acid Serum. This super lightweight serum contains three forms of hyaluronic acid at different molecular weights, which allows for penetration at multiple levels of the skin. It helps the skin stay well-hydrated, while supporting a smoother and more supple complexion.
Get it
4. Andalou Naturals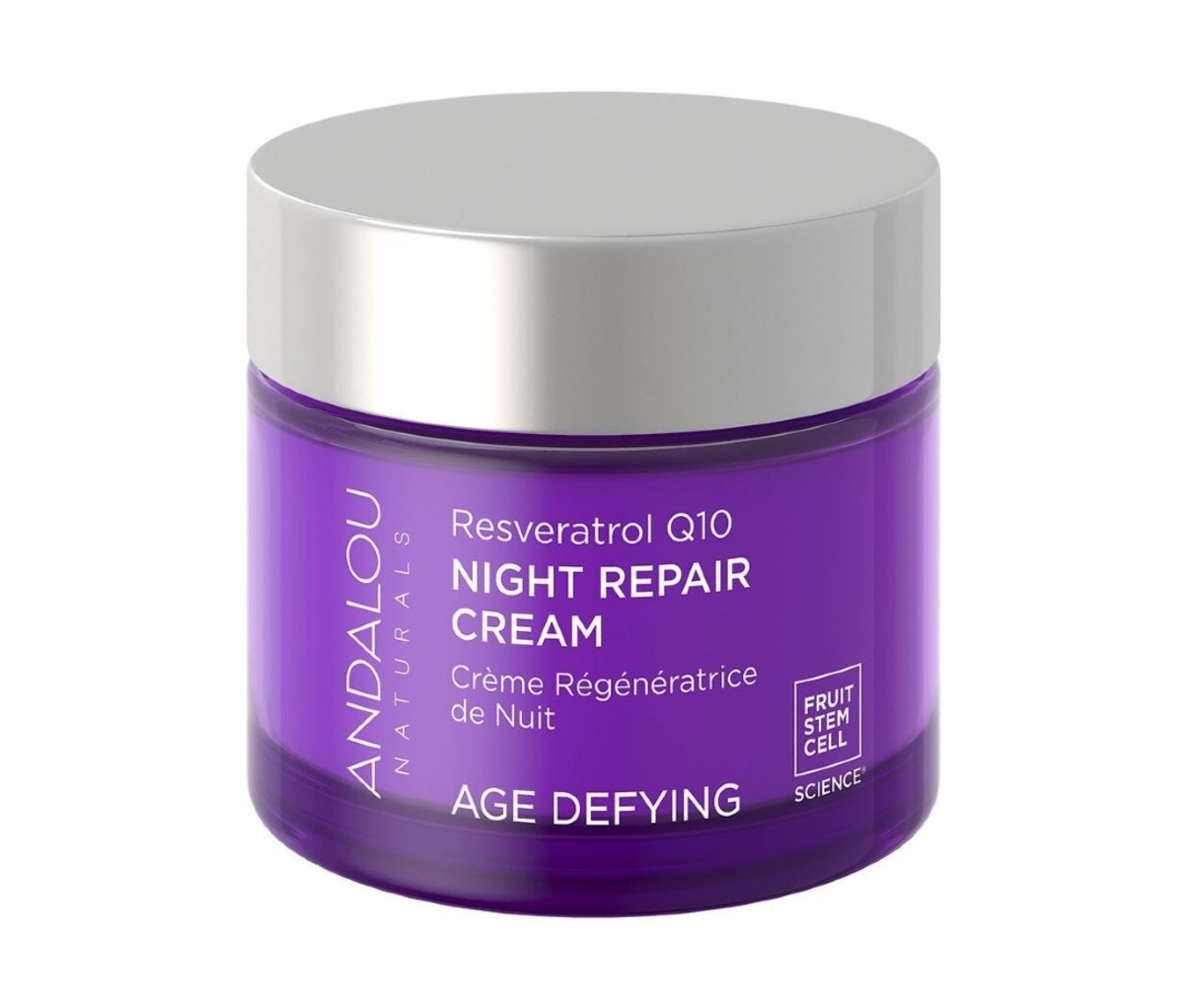 Andalou is one of the most popular and best clean and natural skincare brands on the market. The company uses 98% nature-derived ingredients, and is non-GMO, gluten-free, and cruelty-free. What sets the company apart from others is its signature PhytoCellTec® Fruit Stem Cell Science, which is found in Andalou products. This innovative technology blends the most potent bioactive stem cells you can find in nature, from sources like argan tree, grape, Swiss alpine rose, hemp, and heirloom apple. It targets skin cells to support radiance, restoration, and protection.
One of the company's best sellers is the Age Defying Resveratrol Q10 Night Repair Cream. This night cream blends goji glycopeptides, resveratrol, and heirloom apple and grape stem cells, which work to improve tone and texture, smooth fine lines and wrinkles, and rejuvenate the complexion. Customers also love the Brightening Turmeric + C Enlighten Serum, which combines heirloom apple and grape fruit stem cells with turmeric and vitamin C to brighten, even skin tone, and tighten for a more radiant complexion.
Get it
5. KORA Organics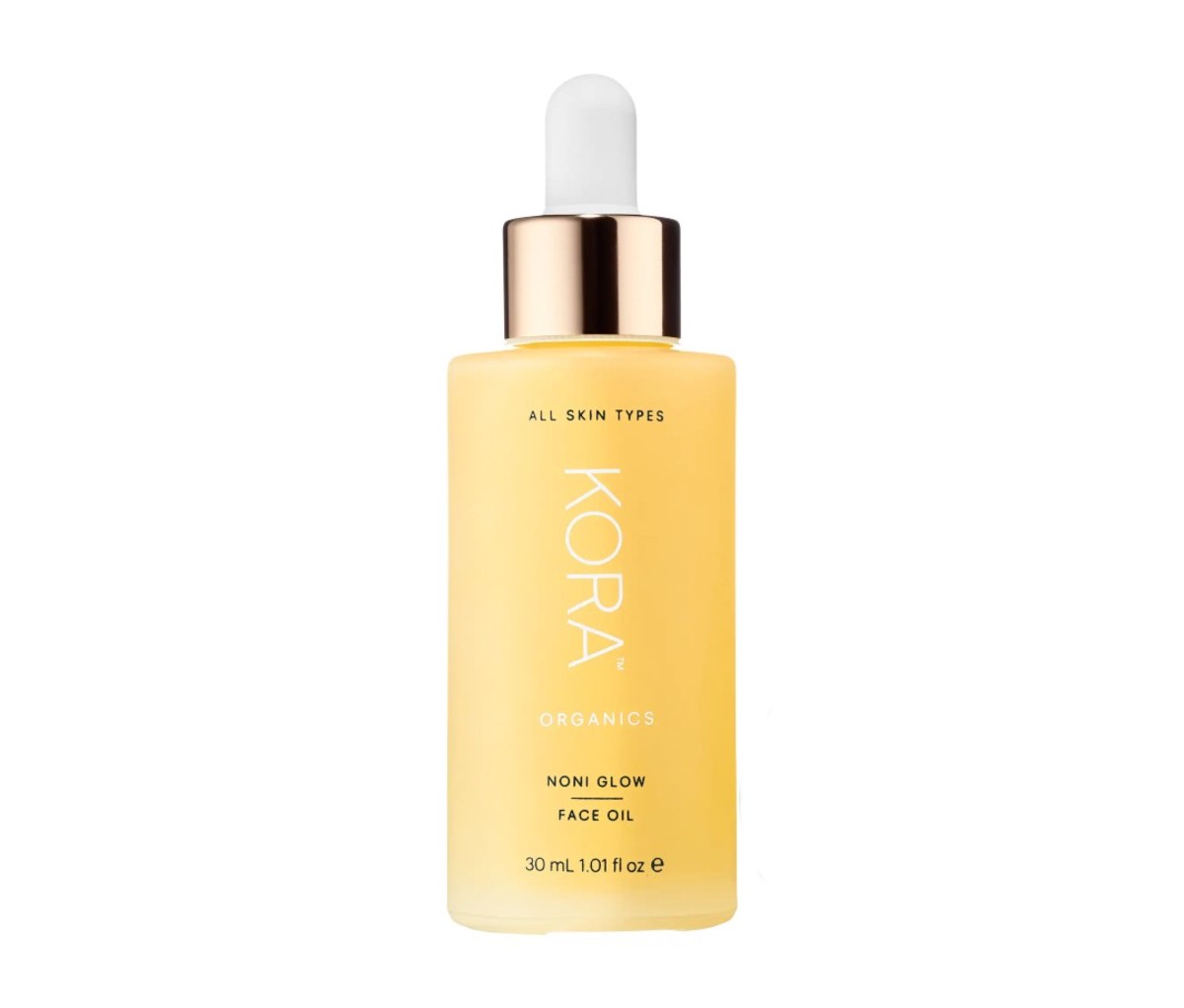 Miranda Kerr launched her skincare company KORA Organics in Australia in 2009, and it has since grown to be the go-to company for many natural beauty enthusiasts around the world. The company uses natural ingredients that are certified organic by the strict standards set in place by Ecocert and COSMOS. All KORA Organics products are free of potentially harmful ingredients, including sulfates, synthetic fragrances, parabens, synthetic colors, glycols, PEGs, and silicones.
One of the most popular KORA Organics products is the multi-award-winning Noni Glow Face Oil. This essential fatty acid and antioxidant-rich oil is packed with noni extract, rosehip oil, pomegranate oil, and sea buckthorn oil. It works to nourish the skin while it evens skin tone, smooths, and brightens.
Another best-selling award winner is the Turmeric Brightening and Exfoliating Mask. Turmeric brightens and calms while protecting against environmental aggressors, while mineral powder and rosehip seeds polish for a more refined complexion.
Get it
6. Monastery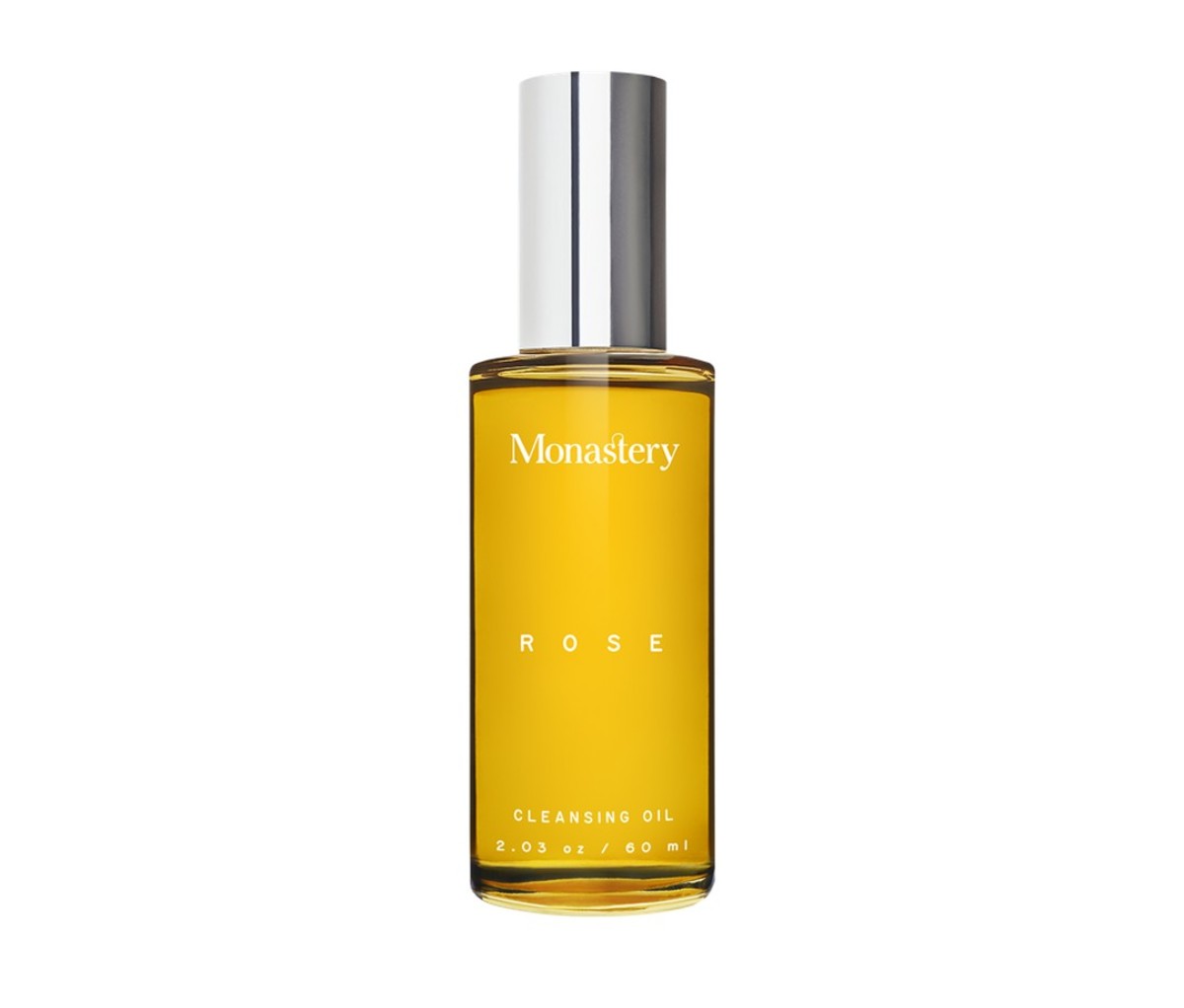 Esthetician-founded Monastery is a clean luxury skincare line that creates products containing the finest organic botanical ingredients that are sustainably sourced around the world. This includes carefully selected, high-quality essential oils that don't irritate the skin. Monastery's products are made in small batches in the company's San Francisco studio.
One Monastery best-seller is Rose, a cleansing oil that cleanses away makeup, pollutants, and impurities while nourishing the skin. It features rose and hazelnut oils, which both have antiseptic and anti-inflammatory properties and target skin issues like acne, dermatitis, rough texture, and aging. Fatty acid and vitamin A-rich sweet almond oil also helps smooth fine lines, battle acne, and moisturize.
Another top Monastery product is Flora, a cream serum. It contains low and medium weight hyaluronic acids, as well as fruit and floral extracts like raspberry seed oil and elderflower berry extract. The lightweight serum hydrates, brightens, soothes, and firms the skin while preventing visible signs of aging and fighting the breakdown of collagen.
Get it
7. Cocokind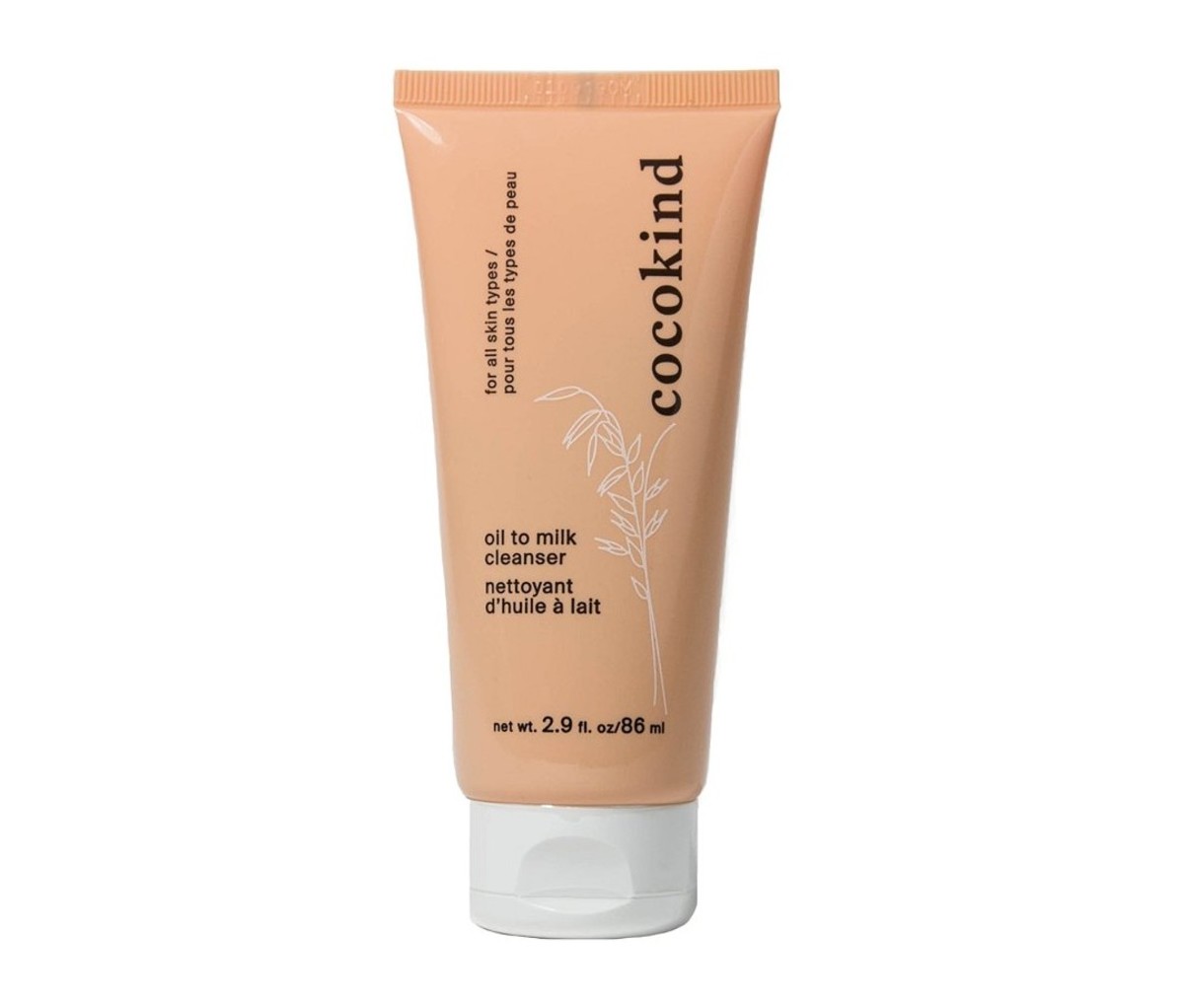 Cocokind is dedicated to conscious skincare, creating plant-powered products that are sustainable, cruelty-free, and clean. The popular beauty brand is also a favorite among skincare enthusiasts looking to create a clean skincare routine on a budget. Cocokind is perfect for the conscious consumer, as it's committed to transparency and lets customers in on what purpose the ingredients in their products serve, as well as how they are continually working on becoming more sustainable.
Best-selling Cocockind products include the award-winning Oil to Milk Cleanser, which is formulated to be easy to wash off. This gentle cleanser removes debris from the skin (including makeup) without stripping it of its natural moisture. It contains a fermented oat and oat lipid complex, which helps support good bacteria for healthier skin, as well as a nourishing blend of organic oils that leave the skin feeling soft and hydrated.
Another best-seller is the Daily SPF, a non-irritating mineral daily sunscreen. Non-nano zinc oxide works to protect the skin against damaging UV rays, while blue phytoplankton and microalgae defend against environmental aggressors that can contribute to premature signs of aging.
Get it
8. First Aid Beauty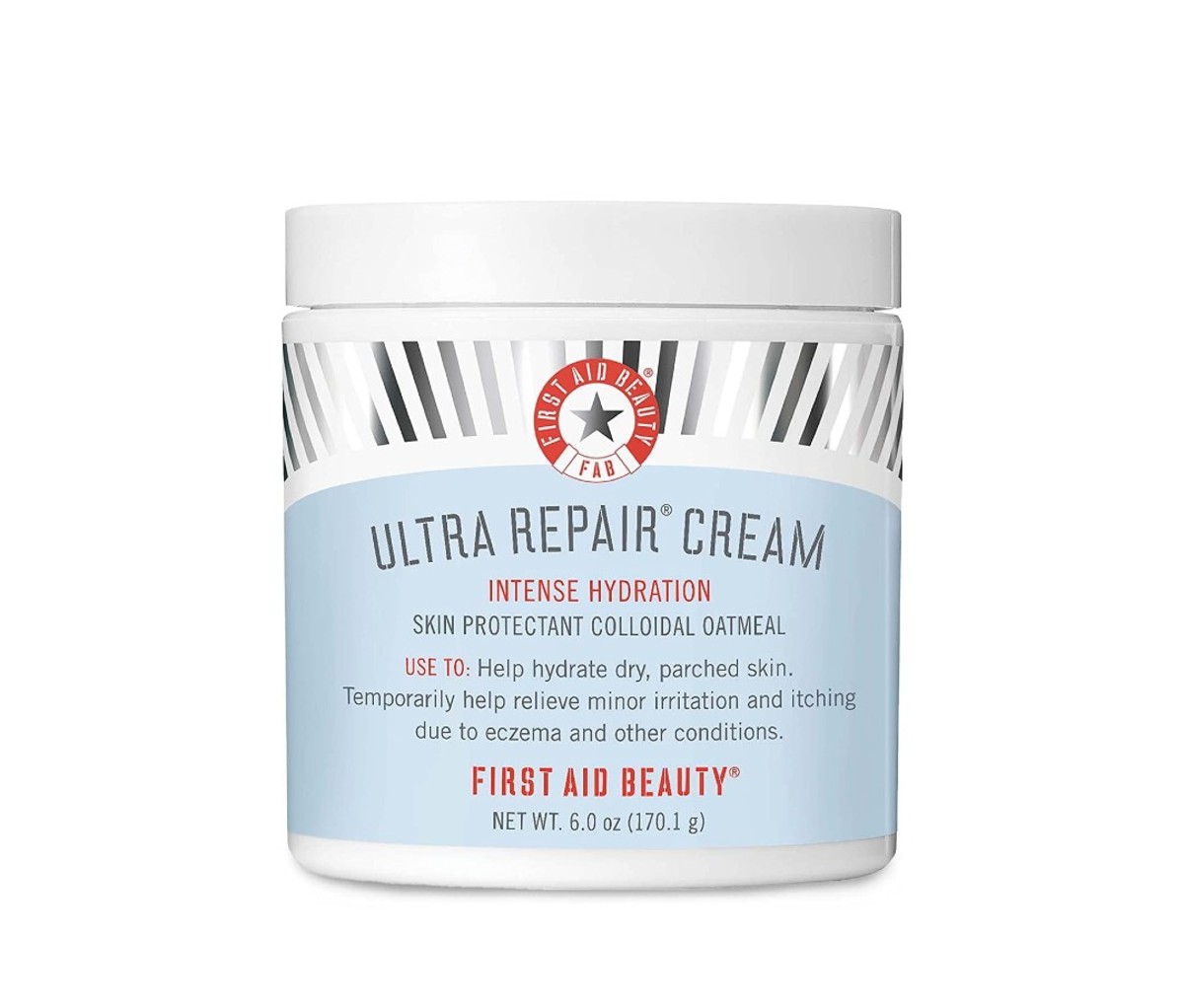 The founder of First Aid Beauty launched her skincare company to create the products of her dreams: sensitive-skin friendly formulas containing clean ingredients that maximized skin health and solved skin problems. The clean beauty brand has over 1300 ingredients that are banned from its formulas, including artificial fragrances, parabens, mineral oil, menthol, sulfates, artificial colorants, phthalates, and lanolin. All First Aid Beauty products are also dermatologist-tested, and the company is PETA-certified cruelty-free.
A standout in the First Aid Beauty lineup of products is the top selling and award-winning Ultra Repair Cream Intense Hydration. This fast-absorbing, nourishing cream (which is suitable for sensitive skin, including skin prone to eczema) features allantoin and colloidal oatmeal, which soothe the skin and relieve itching, as well as shea butter, which moisturizes and protects the skin barrier.
The Facial Radiance Pads are also best-sellers at First Aid Beauty. These gentle exfoliating pads use lactic and glycolic acids to improve skin tone and texture while brightening the complexion. Cucumber and Indian gooseberry tone the skin, and lemon peel and licorice root boost radiance.
Get it
9. Herbivore Botanicals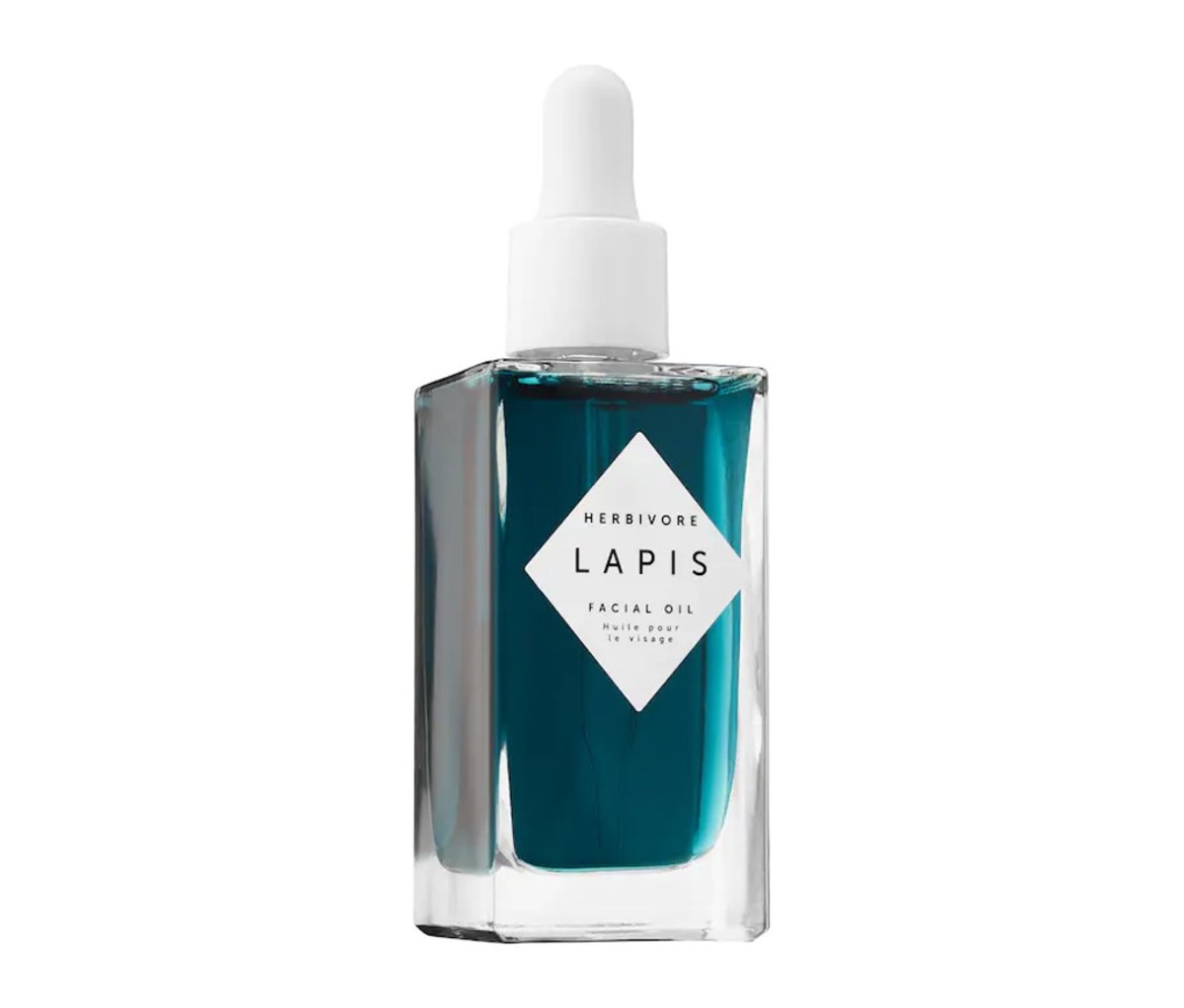 Clean and natural beauty company Herbivore Botanicals has skyrocketed in popularity since its launch in 2011. The vegan and cruelty-free company uses high-quality ingredients, and avoids those that may be harmful to human health or the environment, including fragrances, dyes, phthalates, and parabens.
Herbivore Botanicals may be best known for its range of facial oils. The Lapis Blue Tansy Face Oil is formulated to help minimize redness, soothe, and balance combination, oily, and acne-prone skin. For those with dry skin, the Phoenix Rosehip Anti-Aging Face Oil fights signs of aging and targets dullness and dryness with nutrient-rich oils. Finally, there's the Orchid Antioxidant Beauty Face Oil, a combination skin-friendly facial oil that hydrates, boosts radiance, and provides anti-aging benefits.
In addition to these oils, Herbivore Botanicals is known for its serums, including the best-selling Bakuchiol Retinol Alternative Smoothing Serum. This serum features bakuchiol, a naturally-derived alternative to retinol that fights signs of aging.
Get it
10. Damdam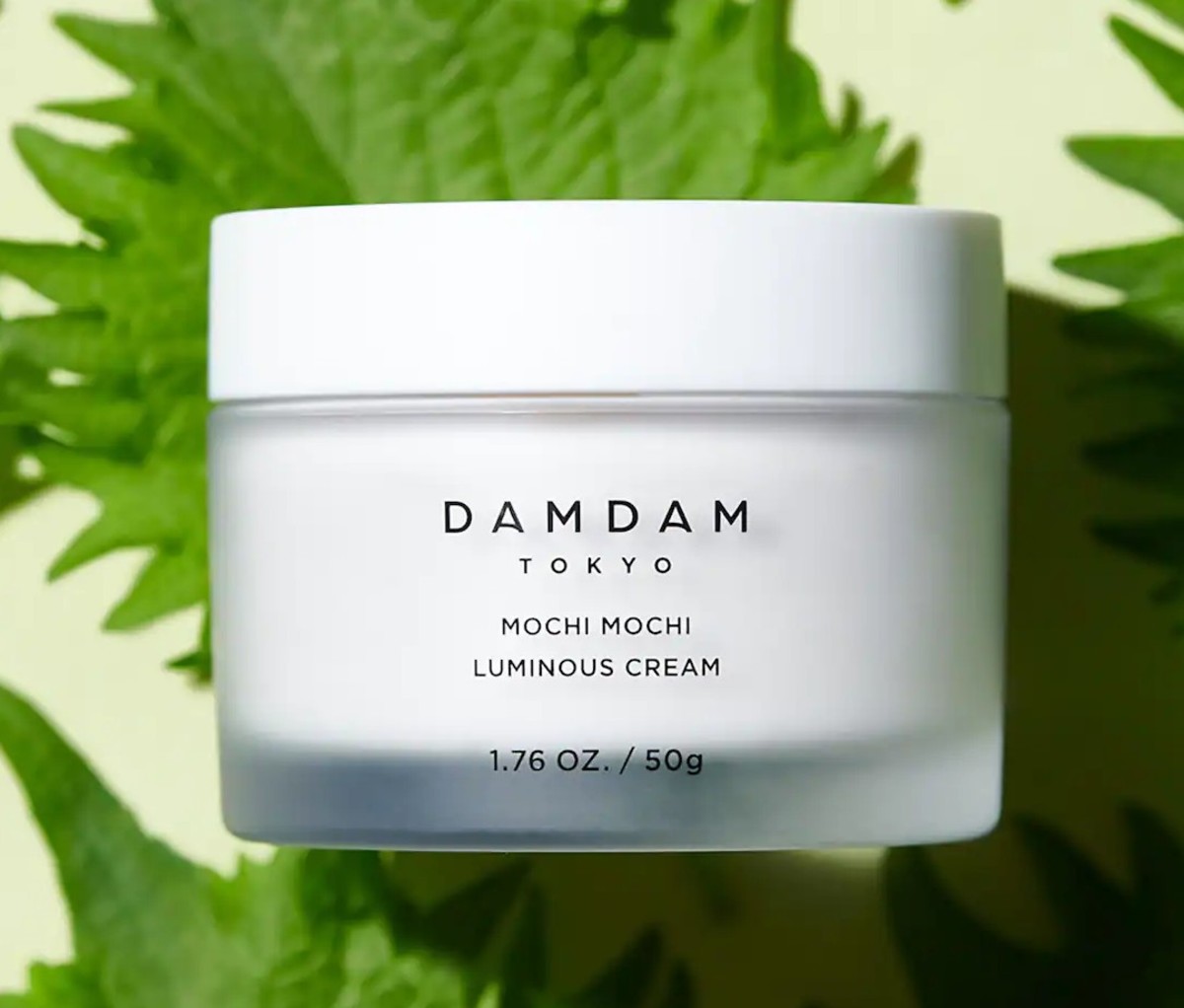 Japanese skincare brand Damdam has been leading the clean beauty movement in Japan and around the world. The company believes that everything we need already exists in nature, and focuses on creating formulas with ancestral ingredients that have been used in skincare routines for centuries. Damdam is cruelty-free, and avoids using parabens, phthalates, oxybenzone, mineral oil, hydroquinone, formaldehyde, and other harmful ingredients in its formulas.
The Damdam line features a select variety of skincare essentials that improve skin health. This includes the Mochi Mochi Luminous Face Cream, a rich but easily absorbed and non-clogging moisturizer that leaves the skin feeling soft and plump. It contains shiso, an antioxidant-rich and anti-bacterial Japanese mint, as well as shiso oil, which is rich in omega-3 fatty acids.
There is also the Rice Drops Balancing Oil Serum, which deeply hydrates while regenerating, nourishing, and renewing the skin. It features komenuka (AKA rice bran oil), which has been used in Japanese skincare for centuries. It softens the skin while boosting elasticity.
Get it
11. REN Skincare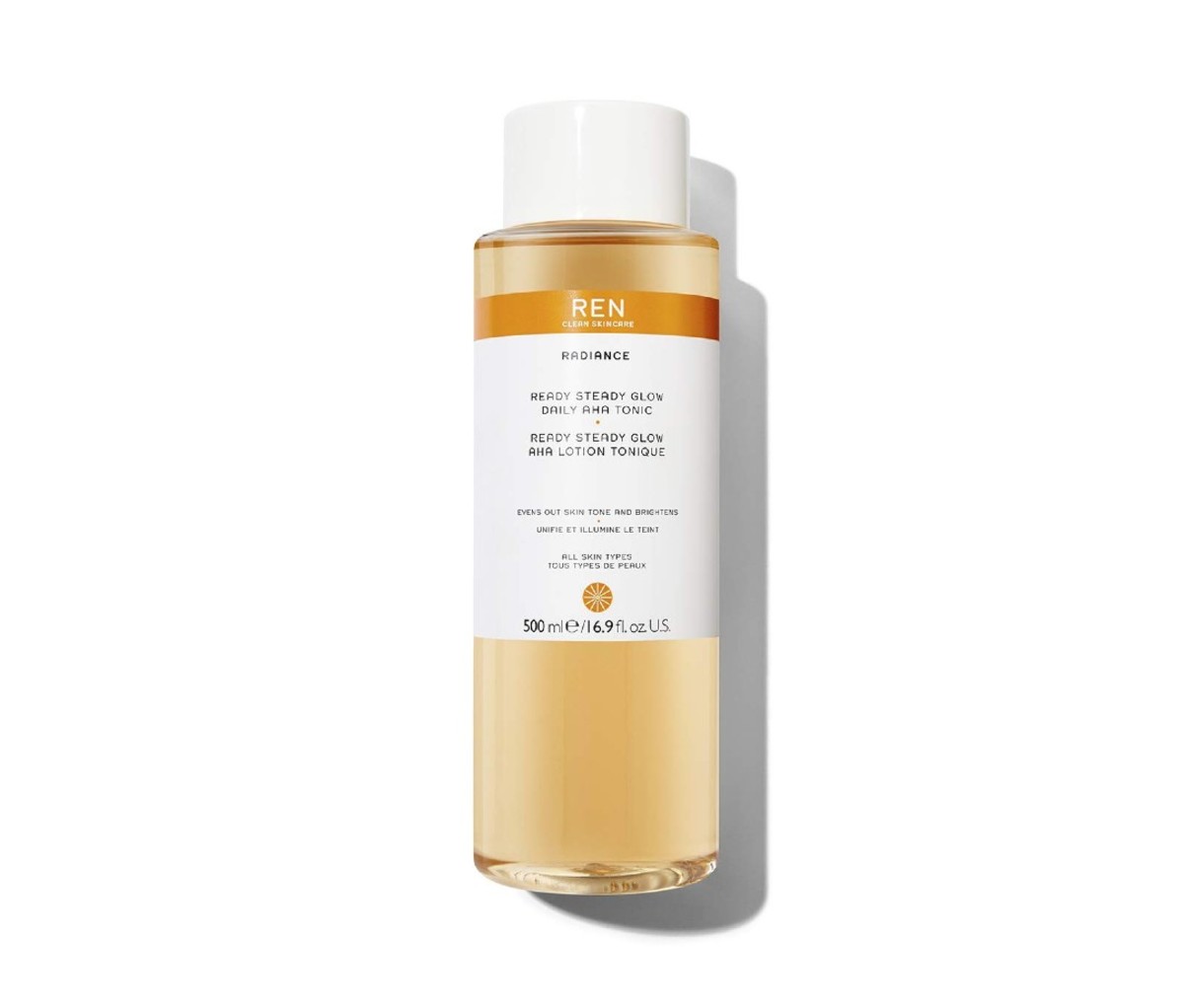 REN is a major brand in the clean beauty industry, with over 20 years of offering some of the best clean skincare products that are good for the skin and the planet. The vegan and cruelty-free company creates high-performing formulas with natural ingredients. REN products are made with sensitive skin in mind, and there are products for all skin types.
A top REN Skincare product is the award-winning Ready Steady Glow Daily AHA Tonic, which is packed with gentle chemical exfoliants like lactic acid and salicin. The tonic works to exfoliate and hydrate to promote a brighter, smoother, and more even skin tone.
Another popular product (that is particularly suitable for sensitive skin) is the Evercalm Overnight Recovery Balm. This balm contains almond oil, borage oil, beta-glucan, and other natural ingredients that nourish and soothe the skin while moisturizing.
Get it
12. One Ocean Beauty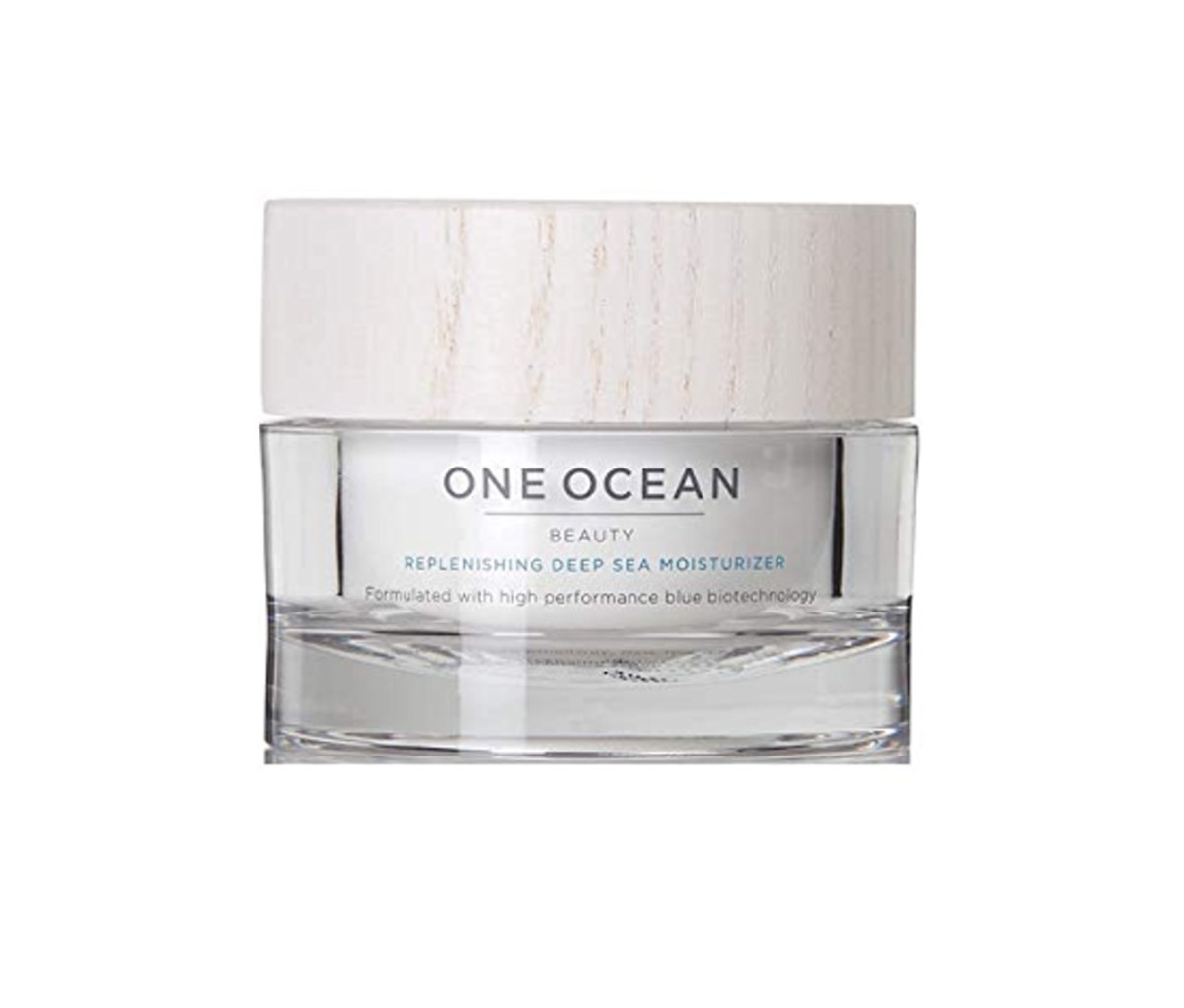 One Ocean Beauty is a clean and sustainable skin and body care brand that combines potent marine ingredients with science to craft high performance, clinically proven products. The cruelty-free company uses Blue Biotechnology to sustainably reproduce living marine microorganisms in a lab environment in order to create formulas that are both good for the skin and the environment.
One of the company's best-selling products is the Replenishing Deep Sea Moisturizer, a hydrating moisturizer that firms and boosts collagen production. Wakame extract soothes inflammation while brightening and evening complexion, and cryoprotective marine actives promote elasticity and smooth wrinkles. Hexapeptide further reduces the appearance of wrinkles.
Another highly-rated product is the Revitalizing Sea Serum, a hydrating and anti-aging serum. Biofermented exopolysaccharide (a marine active derived from brown kelp) promotes hyaluronic acid production while improving firmness and elasticity and minimizing the appearance of fine lines and wrinkles. Biofermented pseudoalteromonas and hexapeptide further minimize the appearance of fine lines and wrinkles.
Get it
13. Drunk Elephant
Super popular clean skincare brand Drunk Elephant is dedicated to only using ingredients that positively impact the skin or support the integrity of its formulas. Drunk Elephant formulas are crafted to be biocompatible, meaning they are as close to the skin's natural pH level as possible so that they deliver the best results. The company's products are free of silicones, drying alcohols, essential oils, fragrances, dyes, and SLS.
Drunk Elephant's range of products includes the cult-favorite T.L.C. Framboos Glycolic Night Serum, an exfoliating serum that combines chemical exfoliants and soothing ingredients for a smoother, clearer, and more radiant complexion. Alpha hydroxy acids (glycolic, tartaric, lactic, and citric acids) resurface the skin and promote a more even tone, while salicylic acid (a beta hydroxy acid) unclogs pores. Raspberry extract, horse chestnut, cactus extract, and other ingredients soothe the skin.
Another favorite is the C-Firma Fresh Day Serum. Vitamin C (along with ferulic acid and vitamin E) works to firm, brighten, and fight signs of photoaging while protecting the skin against environmental aggressors. Pumpkin ferment and pomegranate extract gently exfoliate to allow the vitamin C to better penetrate the skin, while other antioxidant-rich ingredients like Indian gooseberry and vitis vinifera extract further protect the skin.
Get it
14. Palermo Body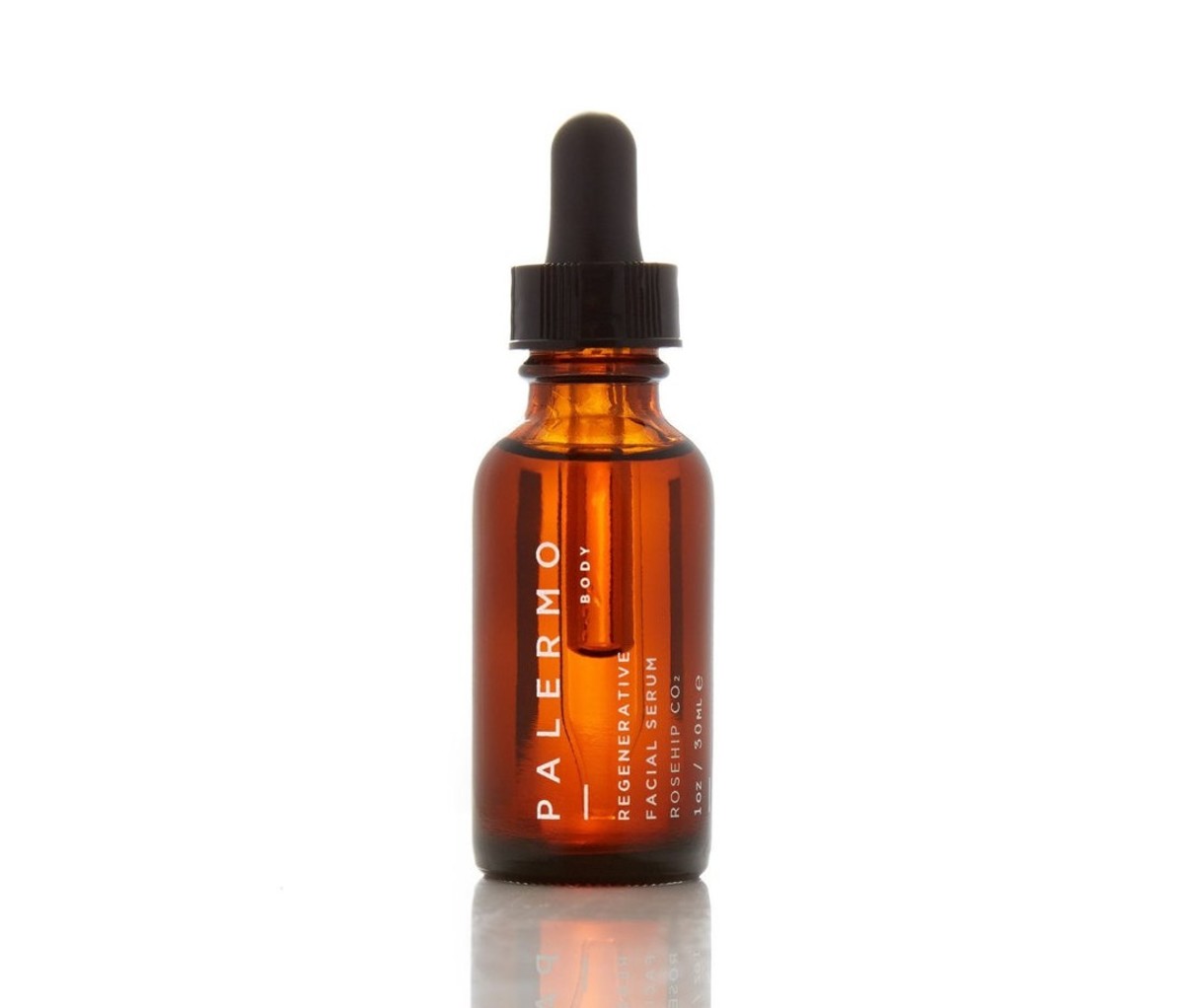 Palermo Body is a Brooklyn-based aromatherapy and natural skin and body care company that takes a holistic approach to wellness. The vegan and cruelty-free company formulates its products using high-quality safe and natural ingredients that are sustainably sourced and mindfully chosen to deliver the best possible results.
A best-seller in the lineup of Palermo Body facial skincare products includes the Regenerative Facial Serum. This serum contains supercritical extracts, which are produced with a pressurized extraction process that uses carbon dioxide to draw out the beneficial properties of a plant to retain its vital nutrients. In this serum, you'll find a variety of botanical oils that are extracted using this process, including rosehip seed CO2, chia seed CO2, sea buckthorn CO2, and more. The serum is formulated to boost cell regeneration, improve elasticity, and promote a glowing and healthy complexion.
Another top product is the Vitamin C Facial Mask. This gentle exfoliating mask uses the power of strawberry extract (which is rich in vitamin C), French and Australian pink clays, and other fruit and botanical extracts to brighten, boost collagen production, even skin tone, and promote a more radiant complexion.
Get it
15. Edible Beauty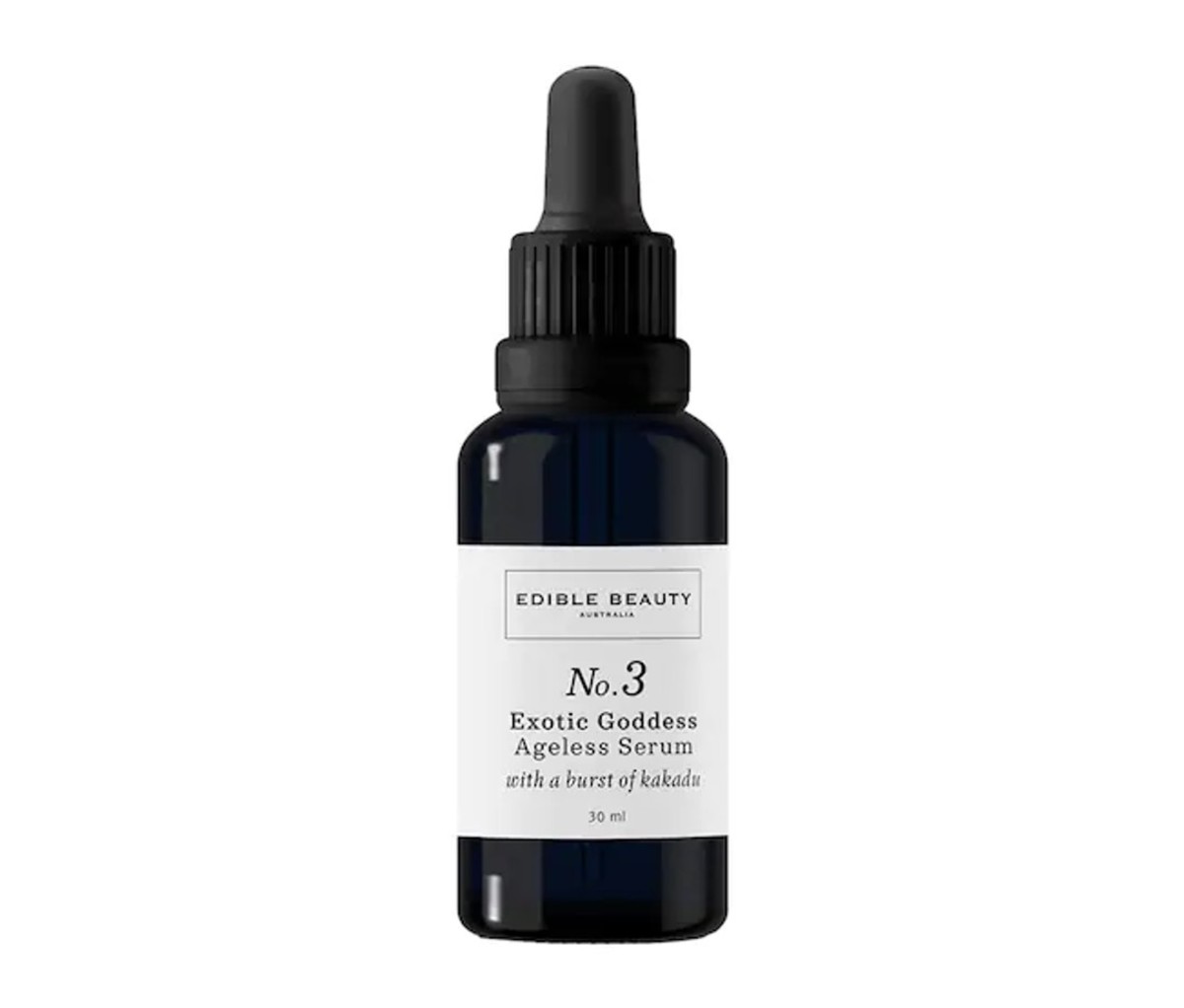 Australian-based toxin-free skincare company Edible Beauty is dedicated to crafting formulas with natural, science-backed ingredients. Edible Beauty claims that they're high-performance natural skincare products (which contain Australian Botanicals and other luxurious ingredients) are so pure that you can eat them.
A best-seller in the Edible Beauty line of products is the No.3 Exotic Goddess Ageless Serum. This serum contains hyaluronic acid and vitamin C-rich kakadu plum, which work to fight signs of aging and brighten the skin for a more youthful, glowing complexion. Customers also highly rate the award-winning No.1 Belle Frais Cleansing Milk. This gentle cleanser uses the power of coconut milk, apple extract, strawberry extract, and other botanicals to brighten, hydrate, minimize the appearance of pores, and boost radiance.
Get it
16. StackedSkincare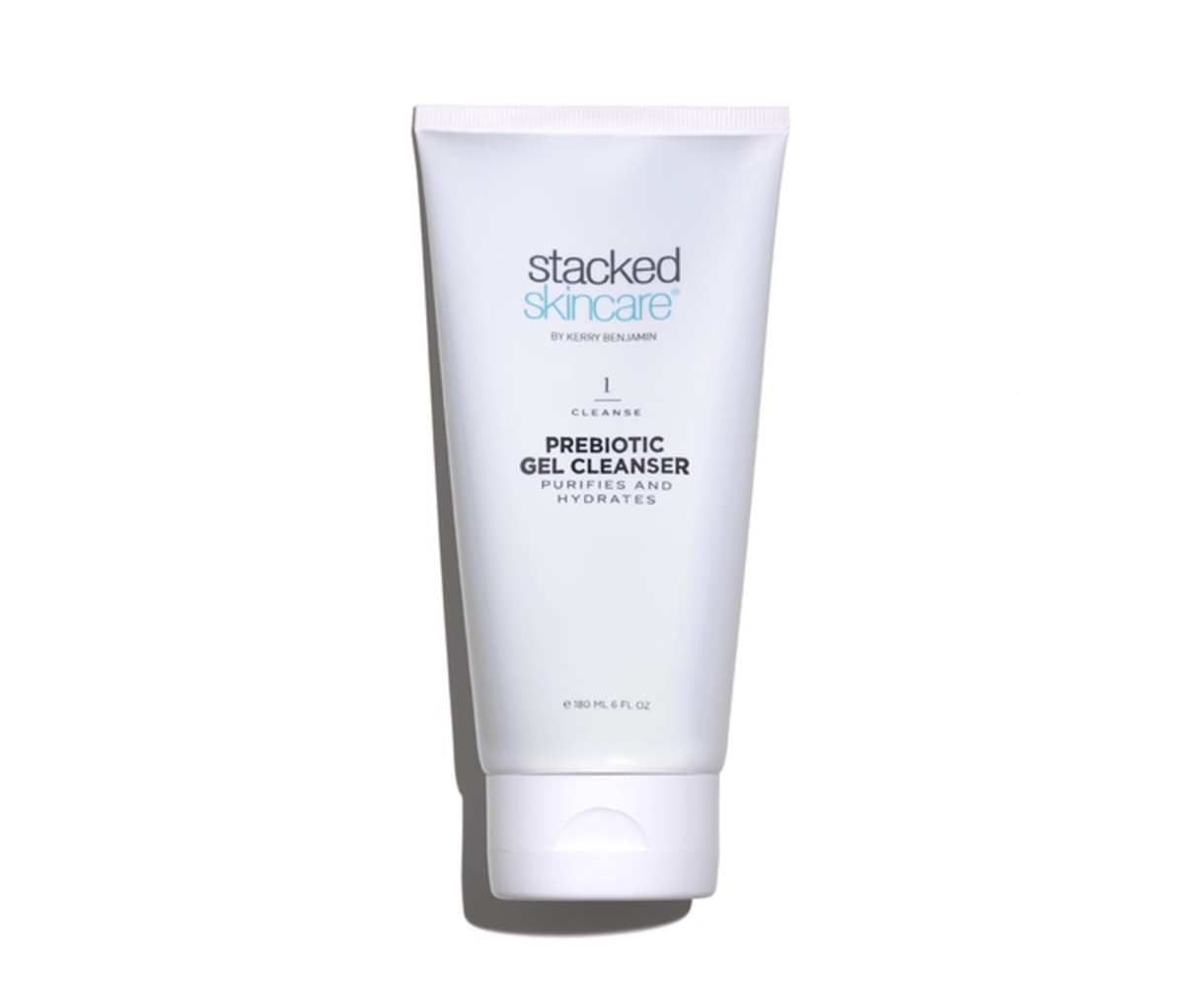 An expert aesthetician launched StackedSkincare to create effective skincare products using pharmaceutical grade ingredients. She has developed the StackedSkincare line with all skin types and issues in mind, including rosacea, eczema, acne, collagen loss, and more. The vegan and cruelty-free company excludes sulfates, parabens, formaldehydes, synthetic fragrances, and other toxins from its formulas.
Products include the highly-rated TCA Lactic & Glycolic Face Peel, a gentle peel formulated with five acids that tackle a variety of skin concerns. These natural exfoliating acids remove dead skin cells, reduce fine lines, fade hyperpigmentation, smooth texture, and prevent breakouts.
Another popular product is the Prebiotic Gel Cleanser. This balancing daily cleanser works to feed good bacteria on your skin so that they can tackle bad bacteria that are responsible for issues like acne and sensitivity. It also contains copper gluconate, which helps soothe the skin and repair damage.
Get it
17. Kari Gran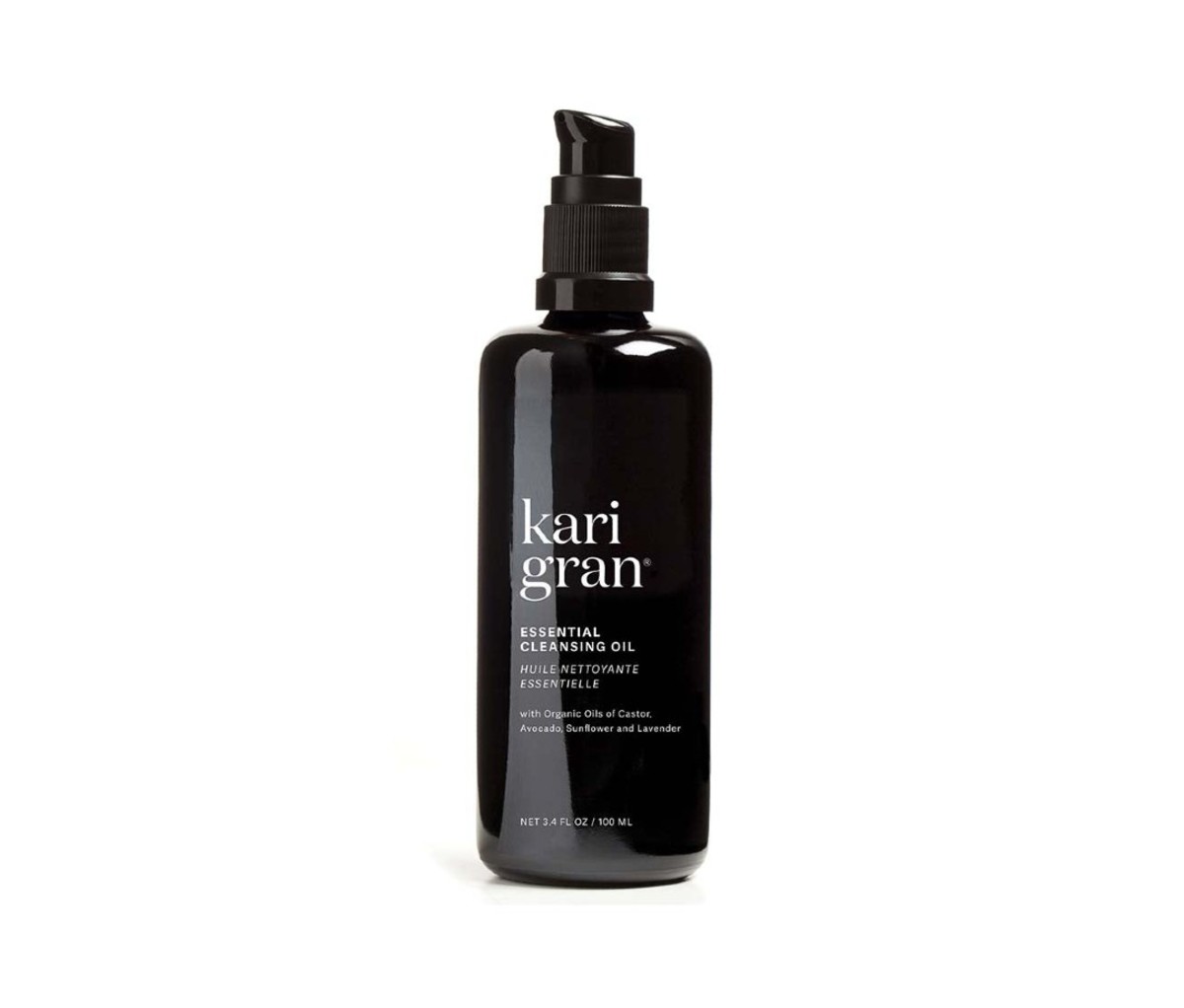 Kari Gran, another one of the best clean skincare brands, uses organic, naturally derived, wild-harvested ingredients in its oil-based formulas, which are created to simplify your skincare routine while still delivering the results you desire. Kari Gran products don't contain any added water so that the skin is exposed to potent and effective ingredients. All of the brand's products are free of parabens, petrochemicals, phthalates, mineral oils, and synthetic fragrances.
A best-seller is the Essential Cleansing Oil, which gently cleanses the skin while balancing the skin's natural oil production. It is packed with nourishing oils that are rich in vitamins, minerals, and essential fatty acids, including organic castor seed, organic avocado, and organic sunflower oils.
Another popular product is the Essential Serum Balm, a nourishing and hydrating face and body balm. Organic sea buckthorn extract, organic camellia oil, and organic rosehip seed oil brighten, moisturize, minimize redness, and provide antioxidant protection.
Get it
18. Kinship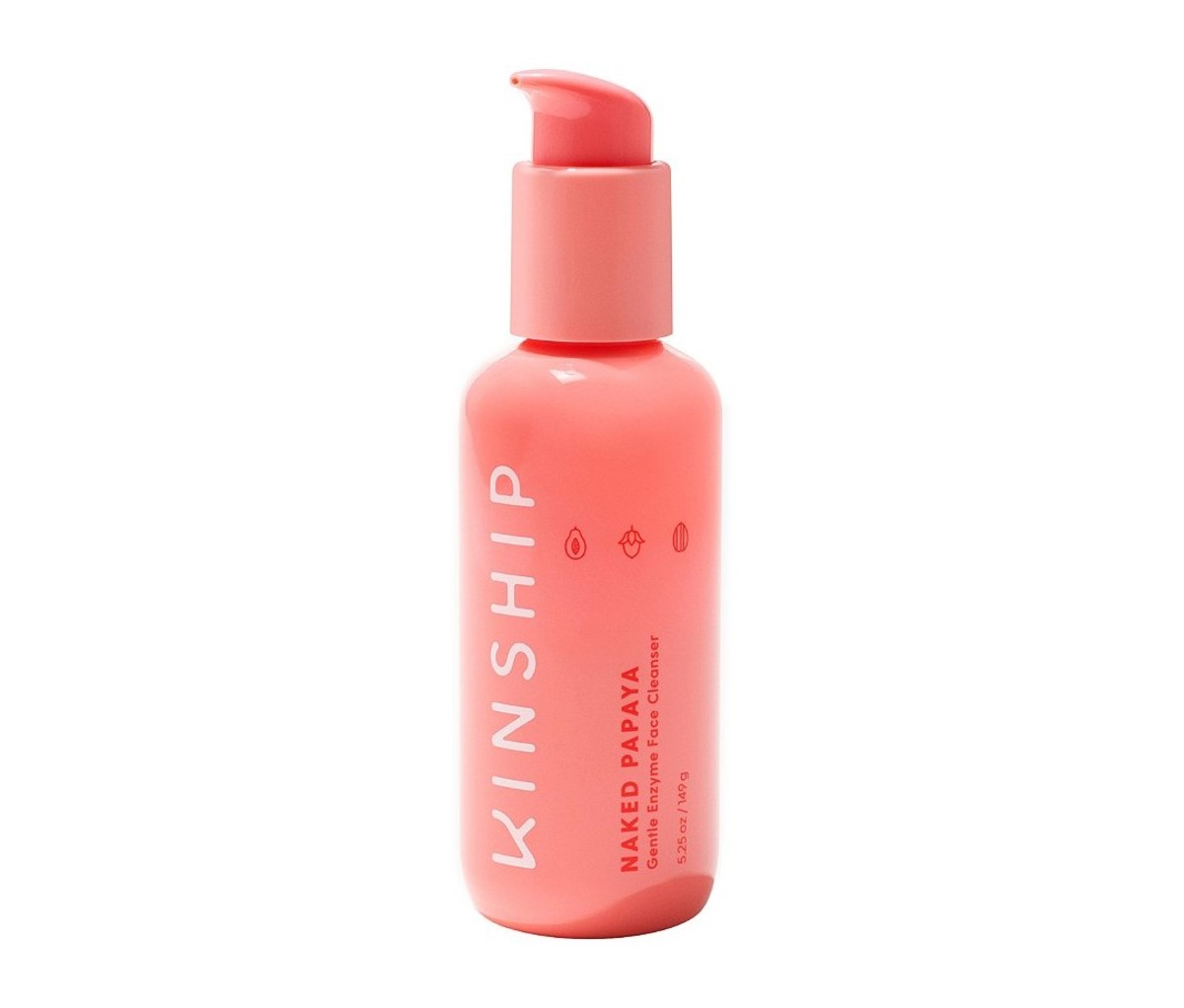 Skincare brand Kinship was launched by scientists and industry experts who wanted to create clean and accessible products. The cruelty-free company prohibits over 1300 questionable ingredients from its formulas, including sulfates, parabens, phthalates, silicones, synthetic dyes and fragrances, and petroleum-based ingredients.
A fan-favorite Kinship product is Naked Papaya, a gentle enzyme cleanser. This dermatologist-tested cleanser contains papaya, jojoba oil, and sunflower oil, which brighten, purify, soothe, and moisturize. It also contains the company's Kinbiome™, which consists of probiotics that support clear skin and a strong skin barrier.
Another well-loved product is Supermello, a cooling and nourishing gel cream moisturizer that soothes redness. It contains hyaluronic acid, marshmallow root, coconut water, and Kinbiome™, which hydrate, plump, protect, and support the skin's barrier.
Get it
19. Saint Jane Beauty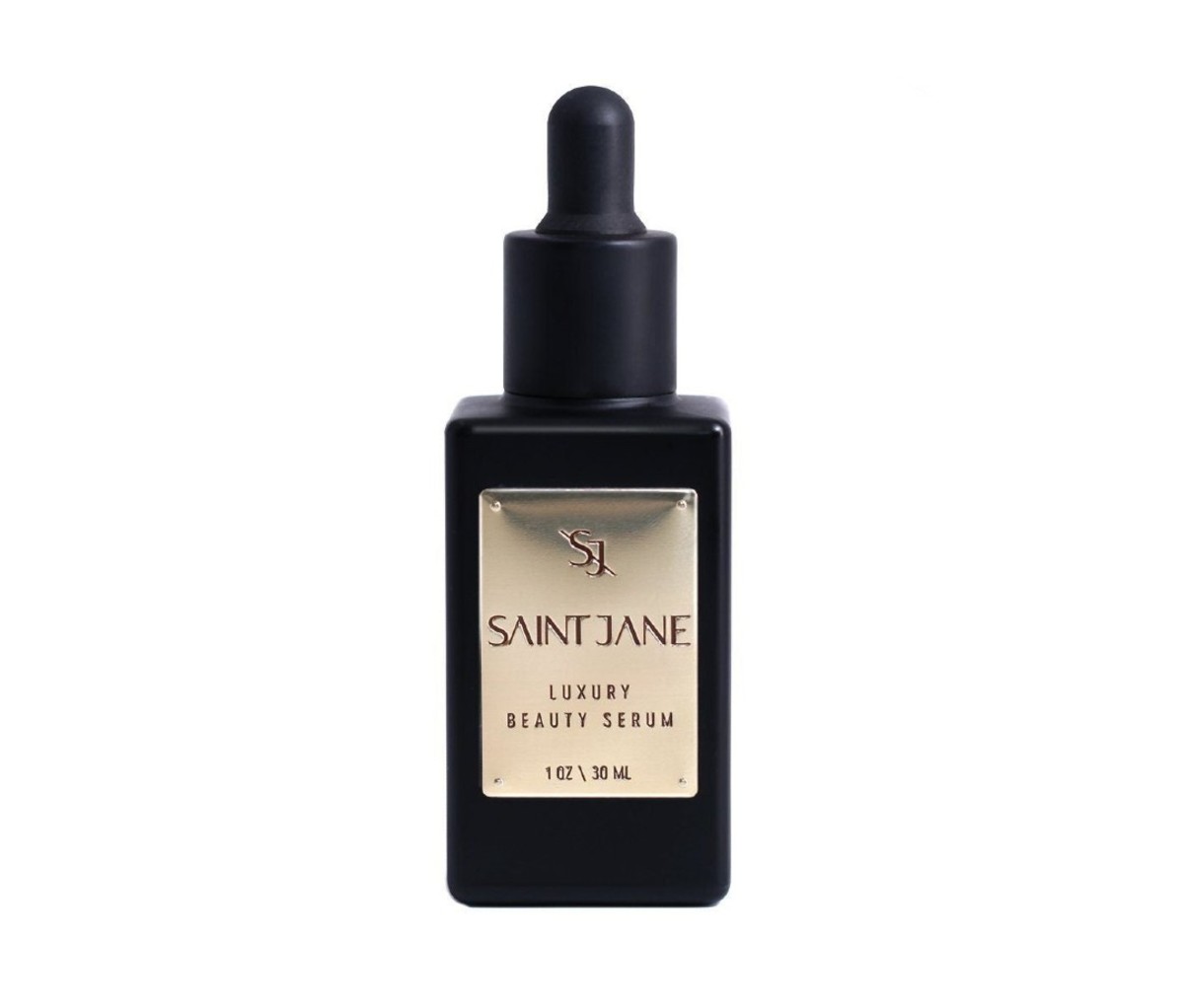 The founder behind luxury clean skincare brand Saint Jane Beauty created the company with her own skin needs in mind. She had sensitive and stressed out skin, and wanted to combat irritation, soothe, and boost radiance with potent, high-quality botanicals.
An incredibly popular Saint Jane Beauty product is the Luxury Beauty Serum. This calming oil-based serum contains a variety of nutrient-rich botanicals, including sunflower seed oil, pomegranate seed extract, and sea buckthorn fruit extract. It nourishes the skin while hydrating, calming irritation, and detoxifying the pores. Another best-seller is The C-Drops, a brightening vitamin C serum. This citrus-infused serum boosts radiance, targets dullness, and smooths the skin for a brighter and more glowy complexion.
Get it
20. Farmacy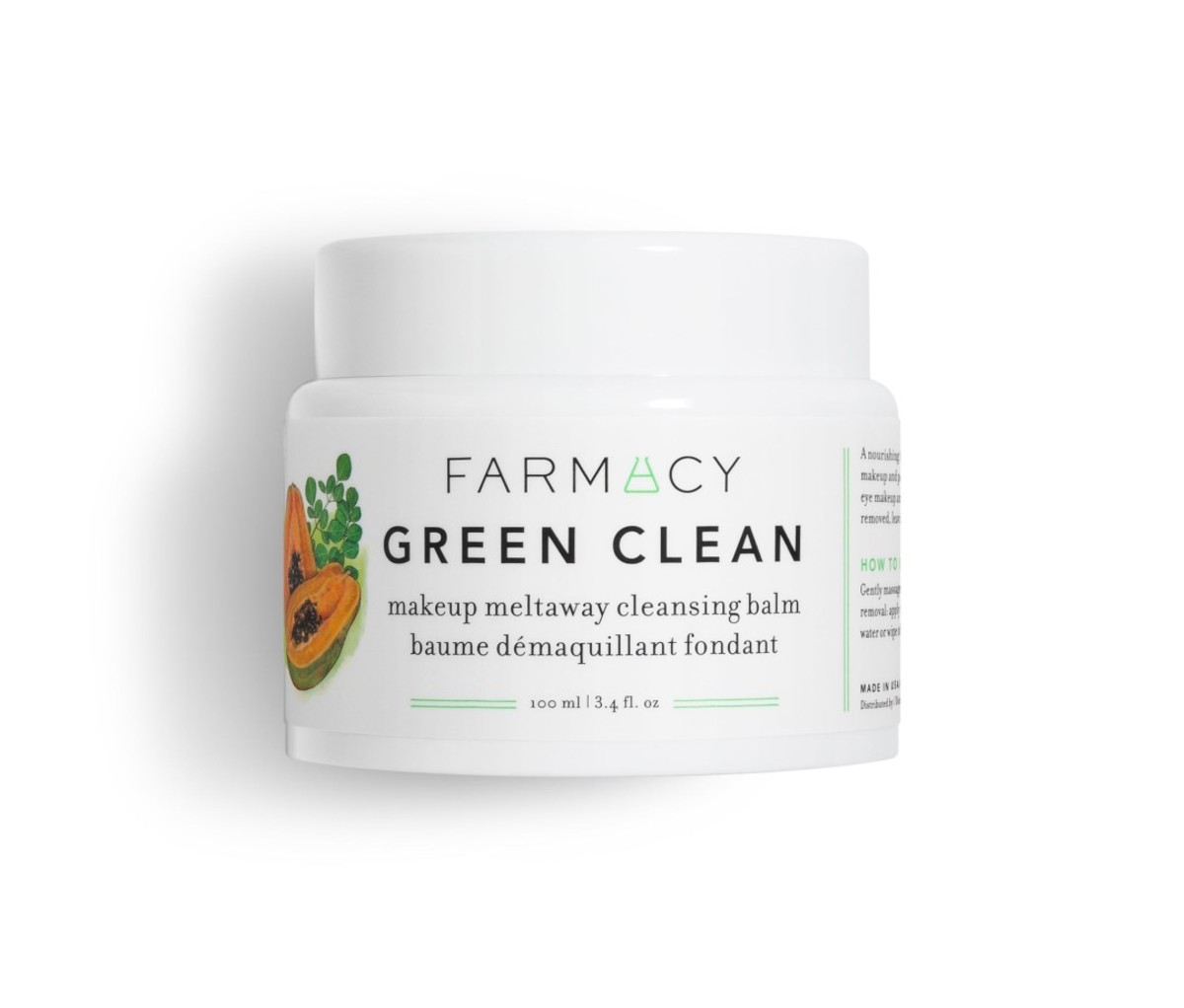 Clean beauty brand Farmacy creates science-based skincare formulations powered by natural farm-sourced ingredients. The company has an emphasis on sustainability and conscious beauty, and focuses on using locally grown ingredients and reducing waste.
One of the company's best-sellers is the award-winning Green Clean, a cleanser and makeup removing balm. This balm contains sunflower and ginger root oils, which remove impurities from the skin without drying it out or leaving any residue, as well as papaya extract, which gently exfoliates for a more youthful, glowing complexion.
Another popular product is Honeymoon Glow, a resurfacing night serum. It is formulated with alpha hydroxy acid, beta hydroxy acid, and gentle flower acids, which exfoliate to smooth fine lines and wrinkles, refine pores, fade hyperpigmentation, and promote cell renewal.
Get it
For access to exclusive gear videos, celebrity interviews, and more, subscribe on YouTube!