This article was published in partnership with Blu Atlas
Start off the new year right by wearing a signature scent that boosts your confidence and gets you excited for the day ahead.
However, you might wonder what exactly makes a cologne great, and how do you pick one that's worthy to claim as your own signature scent.
Personal preference has a lot to do with it, of course, but sometimes colognes capture the hearts of many. A great cologne either goes with any occasion or fits one occasion spectacularly well–like a woodsy scent that transitions perfectly from work to drinks or a sultry fragrance that you turn to on date night.
Longevity and sillage are also important factors that go into our choice of the best colognes for men. While you probably don't want an overpowering fragrance that gives everyone around you a headache, you also don't want a cologne that fades instantly or one only you can smell. The key is to find those few fragrances that strike a perfect balance. Long-lasting colognes with an impressive sillage that aren't too in-your-face.
How the fragrance makes the wearer feel also influences our decision. The goal is to wear a cologne that enhances the best qualities that you already exhibit. Like a fragrance that smells strong and powerful to boost your confidence during an important work presentation, or an exotic fragrance that sparks your adventurous spirit. After all, cologne is an expression of personal style that's meant to bring out the best in you!
Not sure which fragrance is right for you? Start with our list of the best colognes for men in 2023.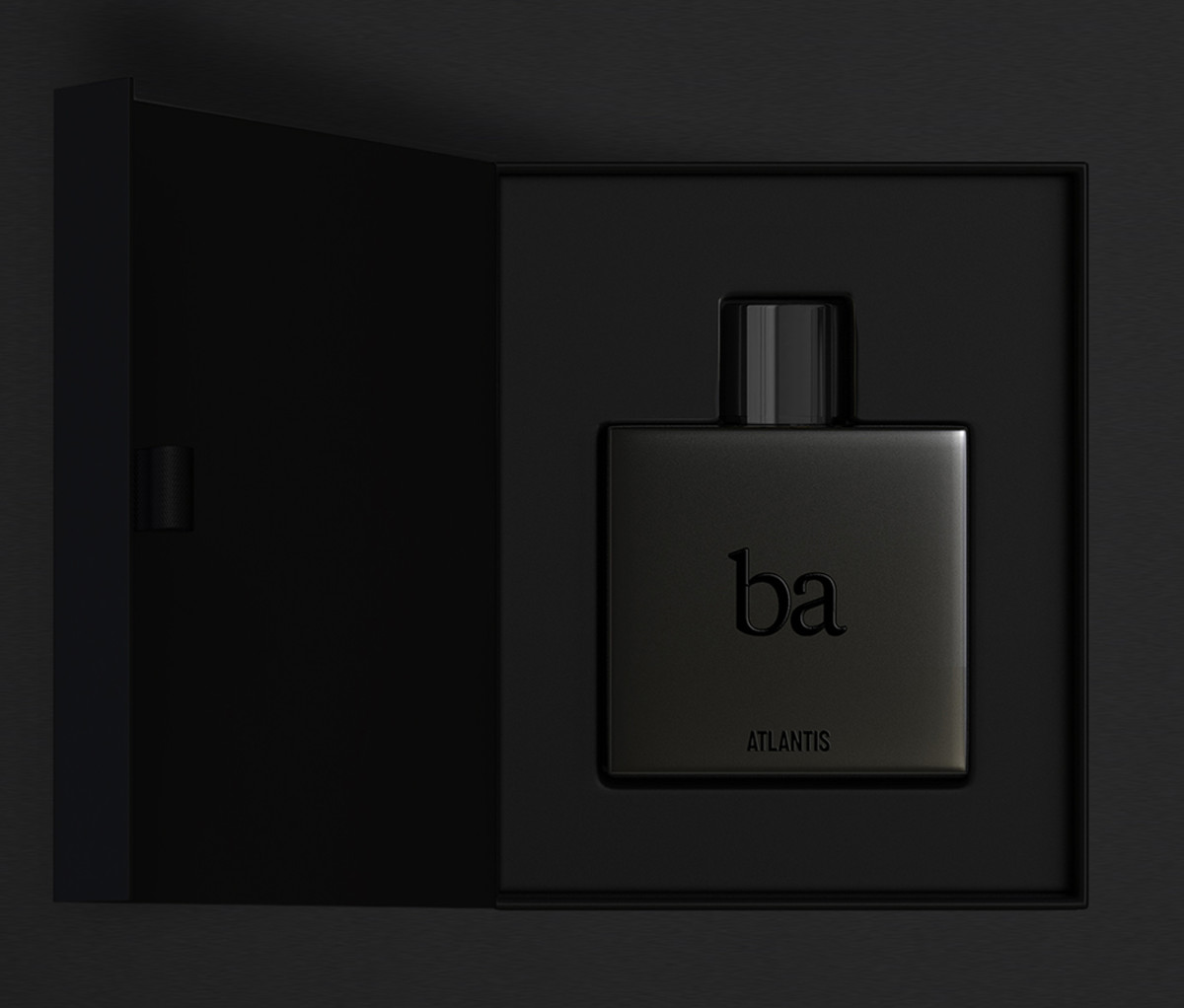 Blu Atlas Atlantis brings the coastal jungle of Bali to life, whether you're in need of a breath of fresh air in the office or jetting off toward an unforgettable adventure. The scent is classy and polished while also containing an undercurrent of excitement that brings you to the edge of your seat. But how does the brand manage to fit wanderlust and exploration into a long-lasting fragrance?
The Atlantis experience starts with a fresh head of lemon, bergamot, and black currant, followed by an intriguing heart of clary sage, lavender, peach, and apricot. The base is a vibrant mix of sensual notes like violet, orris, ambrette seed, and musk that bring out your inner adventurer. All-in-all, this fragrance sets you up for a thrilling year, making it one of the best colognes for men in 2023.
2. Who is Elijah Nomad
This floral, woody fragrance is designed to be unisex but definitely airs on the masculine side. Nomad is an everyday scent that is distinctive in its blend of alluring notes that take it beyond a typical forest-like cologne. This becomes apparent immediately, as you're greeted with almond, saffron, and jasmine. Then comes the heart of amber wood, rose, and ambergris, followed by a base of fir, cedar, moss, and a sensual amber-musk blend.
Nomad has been a favorite scent among those in the know since its release in 2021. Who is Elijah, the brand behind your new favorite scent, wants to stand out among the crowd as a unique luxury fragrance option. Their scents are made in Sydney, Australia.
3. Tam Dao
Diptyque's Tam Dao leaves an unmistakable scent trail wherever you go and leaves a lasting impression. The fragrance is more complex than you might believe, with an enticing blend of wood, aromatic, and almost powdery notes that mature men are drawn to. The head of myrtle, rose, and Italian cypress fades into mid notes of sandalwood and cedar that dry down to reveal rosewood, amber, musk, and a spice blend.
This French fragrance house makes cologne into an artform. The brand has a history of being the most chic shop on the block, with a number of perfumes that are unique and tasteful. Plus, Diptyque's bottles make a fashion statement all their own!
4. Hermès Eau de Pamplemousse

Grapefruit, orange, and rose scent notes may not seem individually appealing in a men's cologne, but when combined the effect they produce is something you'll have to smell to believe. There is a liveliness to this cologne that will make it one of your favorites, and a balance to the delicate notes that comes across as modern and polished.
The French luxury brand has been creating unique accessories and ready-to-wear fashion since 1837. While its other fragrances, like H24 and Terre d'Hermès, are great choices for men, Eau de Pamplemousse is a go-to for 2023 and an instant classic.
5. Amazing Green by Comme Des Garçons
If you're someone who's energized by the smell of freshly mown grass or the freshness that permeates the air during early spring, this cologne is right up your alley. Green pepper, palm, and hazelnut grace the head, followed by ivy, coriander, suede-like orris, and flint. The base oozes a funky mix of vetiver, gunpowder, white musk, and smoke for an unforgettable finish.
This cologne is great for men who want to stand out from the crowd with a unique scent. It's fresh and green without smelling like vegetation and offers a distinctive aromatic experience. While this scent may be an acquired taste, it's our longtime favorite and definitely a great selection for 2023.
6. Tom Ford Black Orchid
Tom Ford is easily one of the best modern fragrance brands out there, so the question often isn't if you should invest in one of their scents, but which you should select for your collection. Our call for 2023 is Black Orchid, a strong fragrance that shines in spring and provides a lot of bang for your buck.
The top notes for this fragrance are truffle and plum, making for an addictive start. Next, you're pulled into the experience with a heart of rum, ylang-ylang and black orchid, which fade to reveal patchouli at the base. This expert blend of intriguing notes makes for a smooth and deeply sensual scent. Plus, highly concentrated perfume oils in this fragrance mean that a little goes a long way.
7. Christian Dior Ambre Nuit
Ambre Nuit by Christian Dior has been around for a while, but it's poised for a comeback in 2023. The cologne combines citrus and floral notes with woods for a decidedly masculine aroma. There's a simplicity to it that feels welcome compared to some of the overly complex fragrances of today, which should make this a major contender in your search for a signature scent.
Ambre Nuit begins with bergamot and grapefruit in a zesty opening, then rose and pink pepper steal the scene. The base is full of typically masculine notes like cedar, guaiac wood, and ambergris that complement any occasion.
8. John Varvatos Artisan
Artisan is another scent that has been around for more than a decade, and it remains a favorite thanks to its unique blend of aromatic and white floral notes that are surprising and delightful. Plus, the bottle is a statement piece all its own, breathing life into any room. <
This fragrance has a subtle masculinity, providing a backdrop for your personality to shine. This effect is achieved thanks to a bright top of clementine, tangerine, marjoram, and thyme. Orange blossom mingles with ginger, lavender, and jasmine at the heart, then dries down to musk, woods, and amber for a warm finish. The result is a cologne that works wonders year-round.
9. Dedcool Xtra Milk
This cologne provides sheer coverage, meant to bring out the best in you rather than smother you in scent. It's best when you need a little secret boost–a whiff of liquid confidence that won't surround you in a cloud of perfume. While Xtra Milk is stronger than the original scent, it's still subtle enough for men who usually shy away from fragrance.
Xtra Milk starts with bergamot, then exudes white musk at the heart and amber at the base. A simple and cozy combination that makes this one of the best colognes for men.
10. Aesop Eidesis
If you're looking for a captivating cologne that doesn't stray from natural, earthy accords, Aesop Eidesis is perfect for you! It's warm and dry with a hint of spice, and although it's labeled as a unisex fragrance we think it's an obvious choice for this list.
Petitgrain, pepper, and frankincense form the top, while cumin, cedar, and more frankincense make for an earthy and enchanting heart. Sandalwood, cedar, and vetiver await at the base. This cologne has an incense-like effect, which is a perfect example of a resinous scent.
11. Byredo Gypsy Water
Gypsy Water is easily Byredo's best-selling fragrance, and for good reason. It's the kind of scent that just makes you feel good, giving you a warm sensation throughout your body and mind. The unisex fragrance is somewhat dreamlike and is an excellent choice on any day when you're hoping for the unexpected–leaving your fate up to chance. When wearing Gypsy Water, every experience throughout your day will feel nothing short of serendipitous!
The woody scent opens with juniper, lemon, and bergamot, soon followed by an intoxicating heart of pine needles, incense, and powdery orris. The warm base of amber, sandalwood, and vanilla seals the deal and solidifies this cologne's place on our list.
12. Fueguia Darwin
To judge a cologne, you often have to look to its origins, which in this case is a plantation in Uruguay where the botanicals for Fueguia's scents are grown. The brand's plantation also focuses on sustainability, giving eco-conscious men another reason to select Darwin as their signature scent.
The perfumer behind Darwin imagined that this cologne is what the naturalist's cabin would smell like. If you can't imagine what that would smell like, we'll tell you: cedar, vetiver, and grapefruit. Users claim that this scent is the aromatic equivalent of coming home; that welcoming, somehow familiar scent that helps you feel at ease.
13. Frederic Malle Monsieur
Men who are drawn to patchouli scents will love Monsieur, but it's unique in that those who aren't normally patchouli fans enjoy it, too. That's because Monsieur is expertly blended, with a smoky quality to it that is warmed up by notes like rum or the base of vanilla and amber. These notes, plus tangerine, patchouli, incense, suede, and cedar, have a cozy effect that make this a winning winter fragrance.
Be aware that this cologne exhibits a powerful sillage, so go easy on the application. It's quite a sophisticated scent, so opt for it when you need to make a professional impression.
14. Maison Margiela's Replica At the Barber's

There is something about a barbershop that feels classically masculine through and through. That red, white, and blue striped barber's pole, the comfortable leather seats, the shaving cream lather and razor blade, the clean and invigorating feeling of a professional shave and cut… Think of this cologne as a bottled echo of this experience and its tradition. While that's true, it doesn't mean you'll smell like your grandfather–Maison Margiela has modernized the fragrance perfectly.
The key to the top of this fragrance is basil, combined with bitter orange and black pepper for an instant pick-me-up. Lavender, rosemary, and geranium form a delicate heart, then white musk, moss, leather, and tonka bean linger for hours.
15. Maison Francis Kurkdijan's Gentle Fluidity

Fragrances with vanilla notes are universally adored, and Gentle Fluidity is no exception. The scent trail of this cologne is irresistible, providing a glowing sillage that is undeniably sexy. While you may want this as your winter fragrance, Gentle Fluidity has the potential to create an aromatic fantasy during any occasion.
Coriander and nutmeg provide an exciting hint of spice right off the bat, which gives way to  sensuous musk notes. The gourmand base features vanilla and amber, and wood notes for a comforting finish.
16. F Ferragamo Black
This Ferragamo favorite works great for casual occasions, work events, or even date nights. It isn't a scent that gets you noticed, but it draws people in once they smell it. Lavender and apple make for a crisp head, then black pepper and coriander form an invigorating heart. The base of tonka and labdanum may be warm and sweet, but not it's not cloying.
Users love how F by Ferragamo Black is classic and clean smelling and makes them feel powerful.
17. Bvlgari Man Terrae Essence
Bvlgari has created an iconic fragrance with Terrae Essence, an earthy and citrusy scent that's bold and energizing. It opens with a bright pop of citrus in the form of citron and calamansi, which dissolves into mid notes of vetiver and orris, followed by earthy notes and rich styrax.
The result is liquid courage of an aromatic variety, which brings to mind the sensation of chasing adventure in the desert. It's a smooth scent that's a bit rough around the edges, allowing you the space to become the best version of yourself.
18.  YSL L'Homme Ultime
YSL scents help promote a commanding presence and are the bespoke suit of the fragrance world. That's why L'Homme Ultime is an instant classic, with clean elements that enhance your personal style. Users claim this fragrance is inviting, with some even naming it "the best fragrance ever created."
Upon first spray, you get an interesting nose of ginger, grapefruit, cardamom, and bergamot. The middle is a crisp blend of sage, geranium, rose, and apple, followed by cedar, cashmere, and vetiver at the base.
19. Acqua di Parma Colonia Quercia
Quercia is the Italian word for oak, a name that sets the stage for a dynamic woody fragrance. The cologne is robust and expertly layered, and is an excellent choice on a date or night out when you want your fragrance to morph throughout the night to suit your ever-changing mood.
The Quercia experience begins with lemon, pink pepper, and petitgrain, which soon transforms into a heart of geranium, cedar, and cardamom. Oakmoss, sweet tonka bean, and patchouli await at the base. It's a dignified scent that is surely one of the greatest Acqua di Parma fragrances ever created.
20. Gucci Intense Oud
Gucci is known for creating top-quality fragrances, like Intense Oud. This fierce fragrance contains a blend of notes like leather, agarwood, incense, and frankincense that stick around all day long. If you like heady scents with wood notes that don't smell like you're wandering around in a forest, we present Gucci Intense Oud for your consideration.
This is definitely one of those colognes that prompts coworkers and strangers alike to ask "what are you wearing?" so get ready to be the center of attention after the first spray. As an added bonus, the bottle is sleek and stylish and looks great on your dresser.
21.  Le Labo The Matcha
Le Labo is a cult favorite fragrance brand, with favorites like Santal 33 or Thé Matcha 26 that master the art of the unexpected. The brand operates out of New York, emphasizing soulfulness, a breath of fresh air in the fragrance world.
While Le Labo has plenty of impressive scents to fit all tastes, our pick for the best cologne of the year is Thé Matcha. The brand labels this as a perfume for "introspection," a scent that promotes quiet and contemplation. The matcha tea accord sets you up for such a peaceful experience, along with vetiver, cedar, and bitter orange. Since this is a "skin scent," it will only be noticed by the wearer and anyone close to him, so opt for Thé Matcha 26 for your most intimate moments.
22. Timothy Han On the Road
The road trip of fragrances is Timothy Han's On the Road, an inventive cologne that is more of a journey than anything else. You start off with a whiff of galbanum, lemon, and lavender, then wind along toward the heart of patchouli, balsamic amyris, and cedar. Just when you think you're heading down an earthy road, however, the fragrance changes lanes and ends on a smoky yet smooth base of vanilla, tonka, oakmoss, labdanum, and benzoin.
Timothy Han's fragrances are "gender-free," meaning that they allow the wearer to bring their own personality to the scent rather than the scent producing an artificial effect. What sets the brand apart is a desire to tell stories rather than create just another popular scent, which they do with creativity and flair.
23. Malin and Goetz Cannabis
Don't worry–Malin and Goetz Cannabis is safe to wear to work and won't make you reek of marijuana. Instead, it offers a new take on cannabis, blending unforeseen scent notes to create a cologne that is now a cult favorite. If you love clean scents but are looking for a different take on a fresh spicy cologne, this is an ideal choice.
For access to exclusive gear videos, celebrity interviews, and more, subscribe on YouTube!