Hoping to take your dating game to the next level by picking up a new scent? We've put together a list of colognes women love.
How Scent Attraction Works
You may be skeptical, but there is some real science behind scent attraction. While the specific fragrances that draw women in depend mostly on personal taste, there are a few things to keep in mind that will help you pick out a cologne that turns heads for the right reasons.
Pheromones are chemicals that act as messengers between individuals and contribute to attraction. These chemicals are produced naturally through sweat and saliva and can be a source of arousal for both men and women. Androsterone is the specific pheromone men possess that women go crazy for and is an unconscious source of desirability.
Some colognes actually have artificial pheromones in them in the hopes of stimulating that natural attraction. Others simply mingle with a man's natural scent for an irresistible fragrance.
The point is: how you smell matters.
What Scent Profiles Are Sexiest to Women?
Again, this is nothing but a generalization since scent preferences are unique to each individual. However, some research has been done that allows us to claim the following scents are the most attractive to women:
Fruity Scents
One study claims that men whose diets are high in fruits and vegetables produce pheromones that are especially attractive to women. While that may be one reason to include more fresh produce in your diet, it also means that selecting a cologne with fruity notes may be a good game plan.
Musky Scents
Musk, which originates from animal glands, is a raw and carnal scent that can be extremely sensual. Luckily, many men's colognes have a base or mid notes of musk, so this is an easy one.
Clean Scents
Aquatic fragrances and those that contain mint are attractive to women because they smell clean and hint at good hygiene. Wearing a cologne with an aquatic or minty accord can enhance the effect of a hygienic appearance, which is important when attracting females.
Warm Scents
Fragrance notes such as vanilla and tonka bean have been shown to help people feel relaxed, which also aids in attraction. These kinds of scents are welcoming, disarming, and can even be sensual.
This eau de parfum from Blu Atlas smells like an outdoor adventure, and the exhilarating air of mystery that comes from a man who can sweep a woman off her feet. As both a masculine and clean scent, you can be confident that this is one of the best colognes. Bright, fresh top notes of bergamot, lemon, and blackcurrant give way to an herbaceous heart made of violet, orris, oak-moss, and ambrette seed. Then base notes persist throughout the day to give you that outdoorsy vibe that women love.
If you need another reason to pick up Atlantis, you should know that this fragrance is vegan-friendly and free from harmful sulfates and parabens. Upgrade your scent game with this cologne and treat yourself to a high-quality product at the same time.
Best worn: Day or night; spring and summer.
[$100; bluatlas.com]
Get it
2. Versace Eros
If you're looking for a cologne to attract women, why not follow the Greek god of love, Eros? This fragrance from Versace radiates sensuality with a fresh combination of mint, Italian lemon zest, and green apple followed by warm notes of tonka bean and geranium grounded by woodsy vetiver and oakmoss to cover all the bases of seduction. It's light and fresh enough to wear at work.
Best worn: Day or night; summer.
[$44.99; amazon.com]
Get it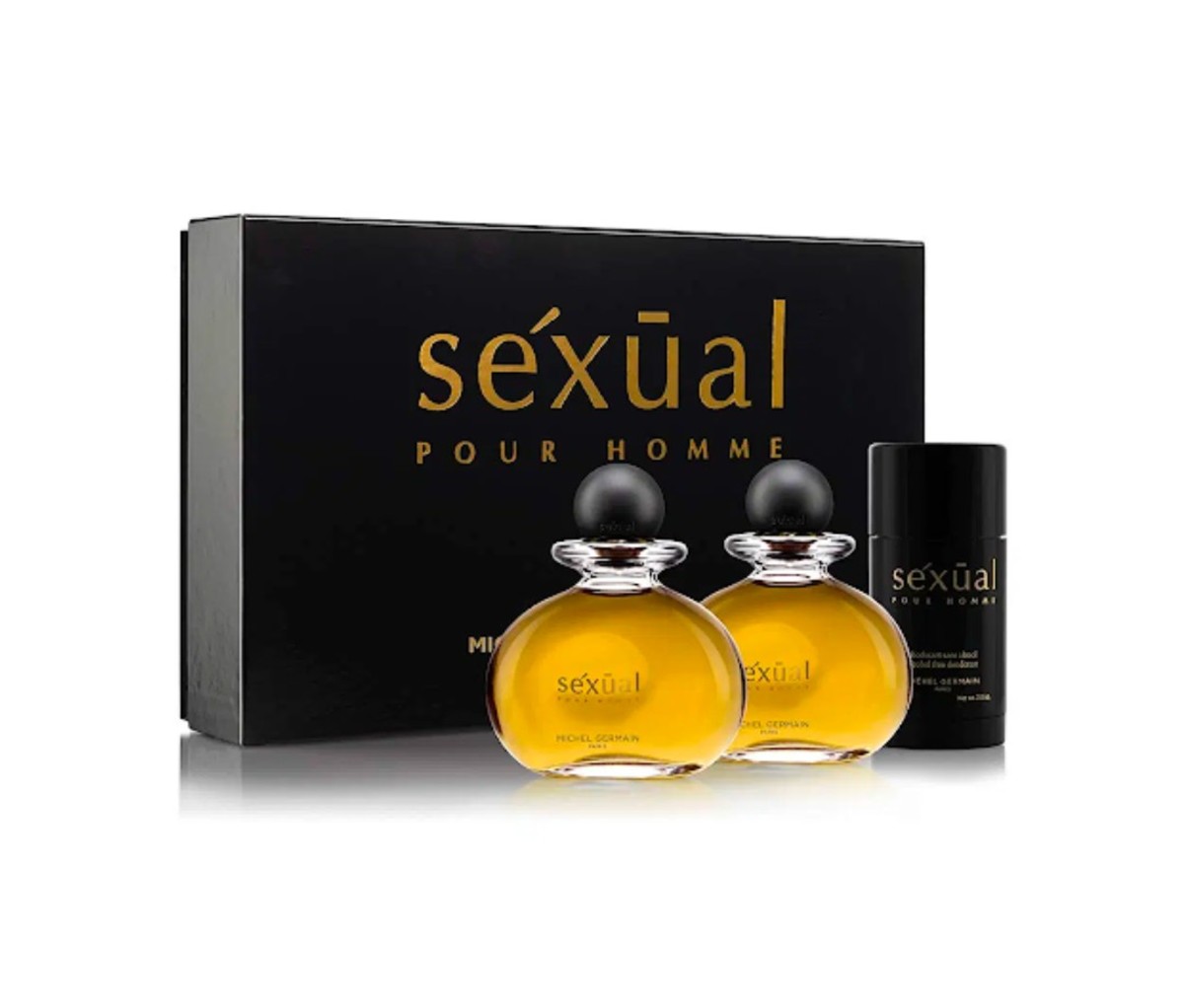 3. Michel Germain Séxūal
Michel Germain, the lauded perfumer behind Sexual Pour Homme, was inspired by his marriage to create this fragrance. His goal in developing this particular scent was to make something that would draw his wife closer to him; that would promote intimacy and celebrate the bond. The resulting fragrance starts with top notes of Indian basil, Italian bergamot and clementine, and French melon, hitting both vegetal and fruity notes. The heart of the fragrance includes sage, lavender, and geranium for an alluring touch, followed by sandalwood, patchouli, tonka bean, and vanilla to seal the deal.
Best worn: Night; fall and winter.
[$77; michelgermain.com]
Get it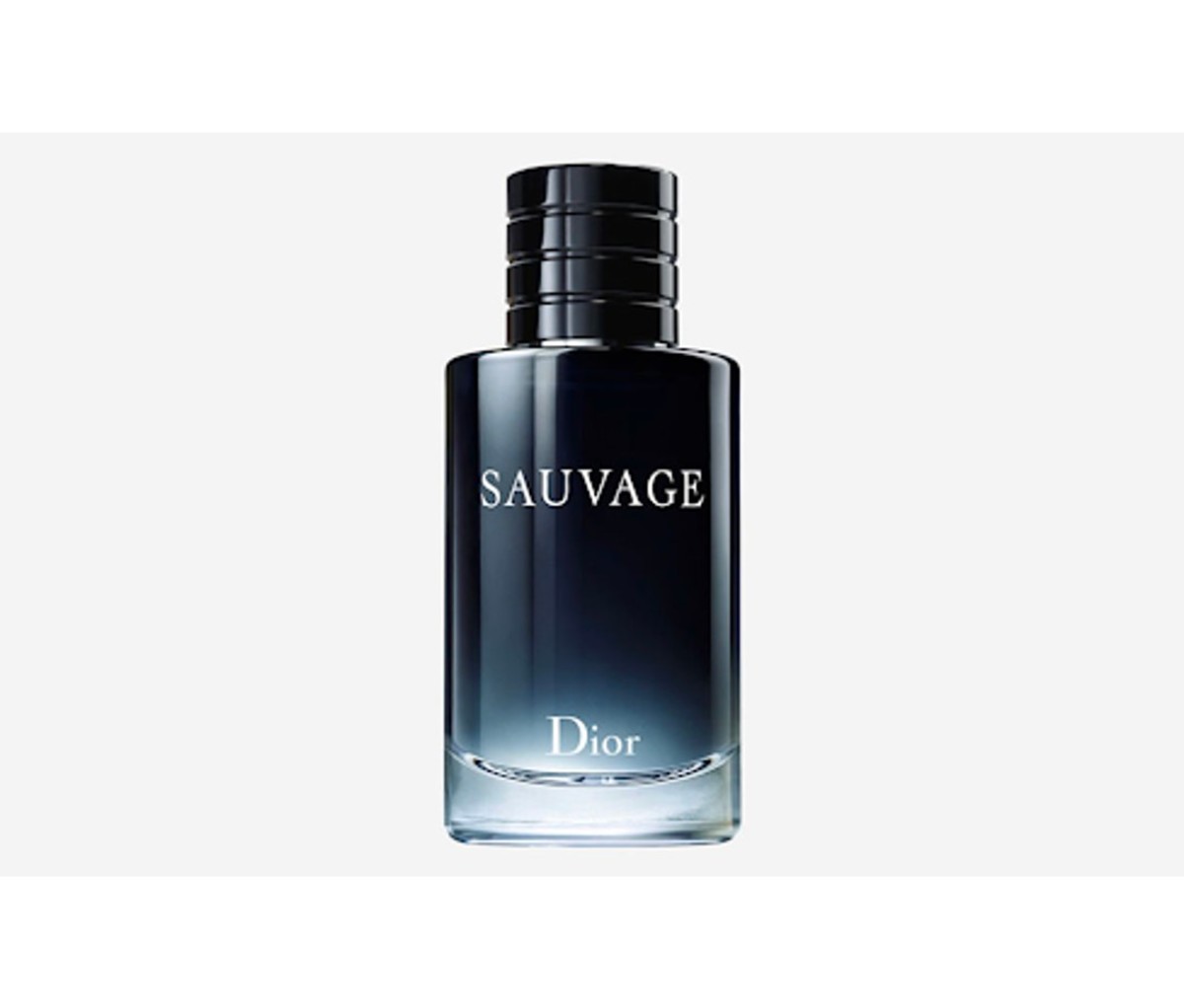 4. Dior Sauvage
Show off your wild side and attract the woman of your dreams at the same time with this classic fragrance. First you have a warm base of ambroxan and cedar, then you have the freshness of bergamot, and the unexpected kick of pink and Sichuan pepper. The best part about this cologne is its versatility. Rub it onto your pulse points before a date to make an excellent first impression, or spritz a bit on your collar before work to stay fresh all day. You'll want to make this your signature scent after just one use.
Best Worn: Day; fall and spring.
[$85; sephora.com]
Get it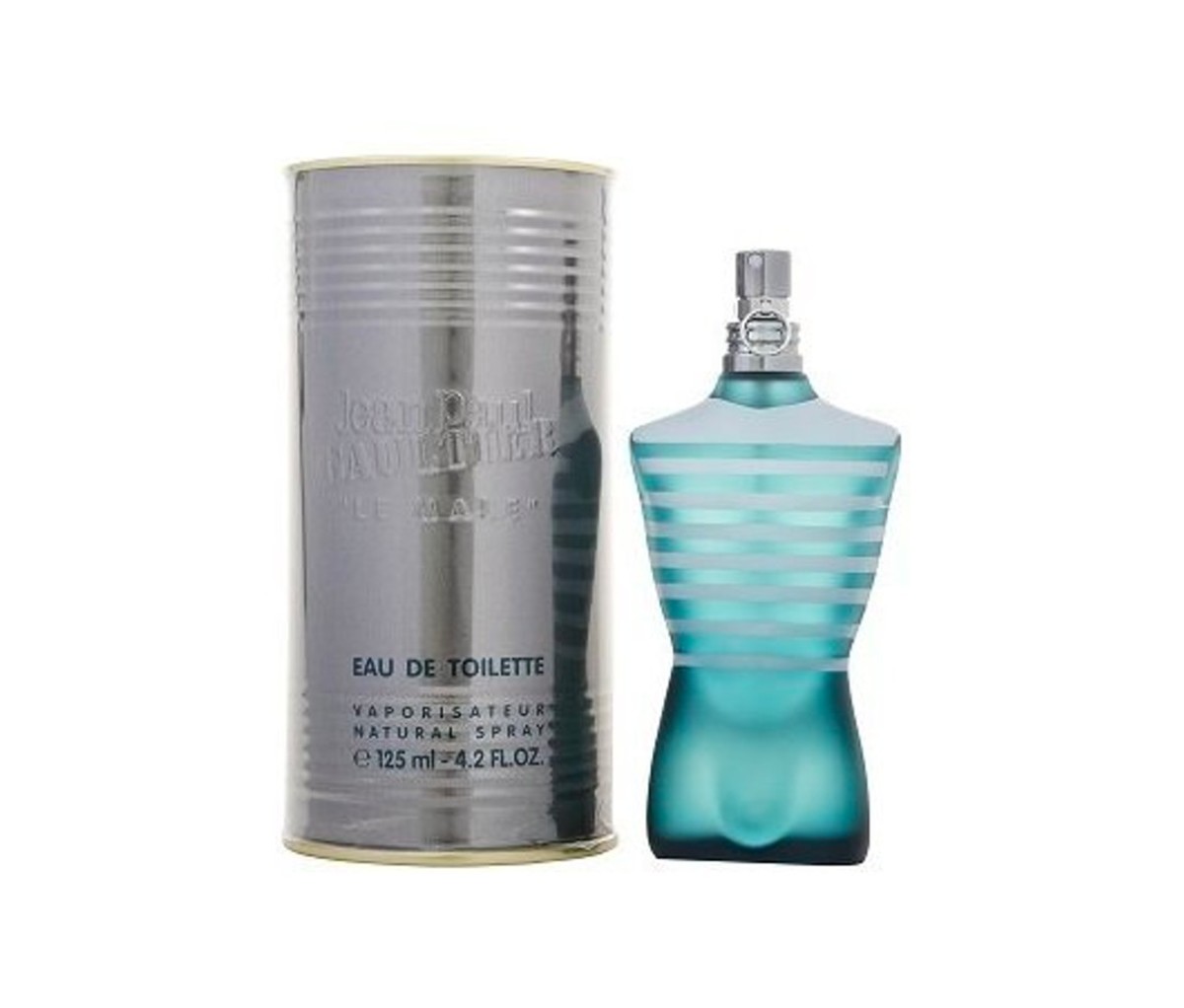 5. Le Male Jean Paul Gaultier
Trust Jean Paul Gaultier and master perfumer Franci Kukdjian. Over the years, the two have come out with dozens of scents that are well-loved for their high quality and staying power—like this particular cologne that's been around since 1995. The first whiff you catch of Le Male is pure mint—refreshing and invigorating. Next you'll discover a subtle floral aroma that melts into an oriental heart of cumin, orange blossom, and cardamom. At its base, this cologne holds steady with vanilla, amber, and tonka bean. Men who feel confident in their own unique sense of style will especially appreciate this unusual fragrance.
Best worn: Day or night; winter.
[$42.99; amazon.com]
Get it
6. La Nuit de L'Homme
Turn to this fragrance by Yves Saint Laurent when going out or staying in with your date. You'll ooze passion and sensuality thanks to the spicy, woodsy, herbaceous notes of La Nuit De L'Homme. Bergamot, lavender, and cedar.
Best worn: Night; year-round.
[$97; sephora.com]
Get it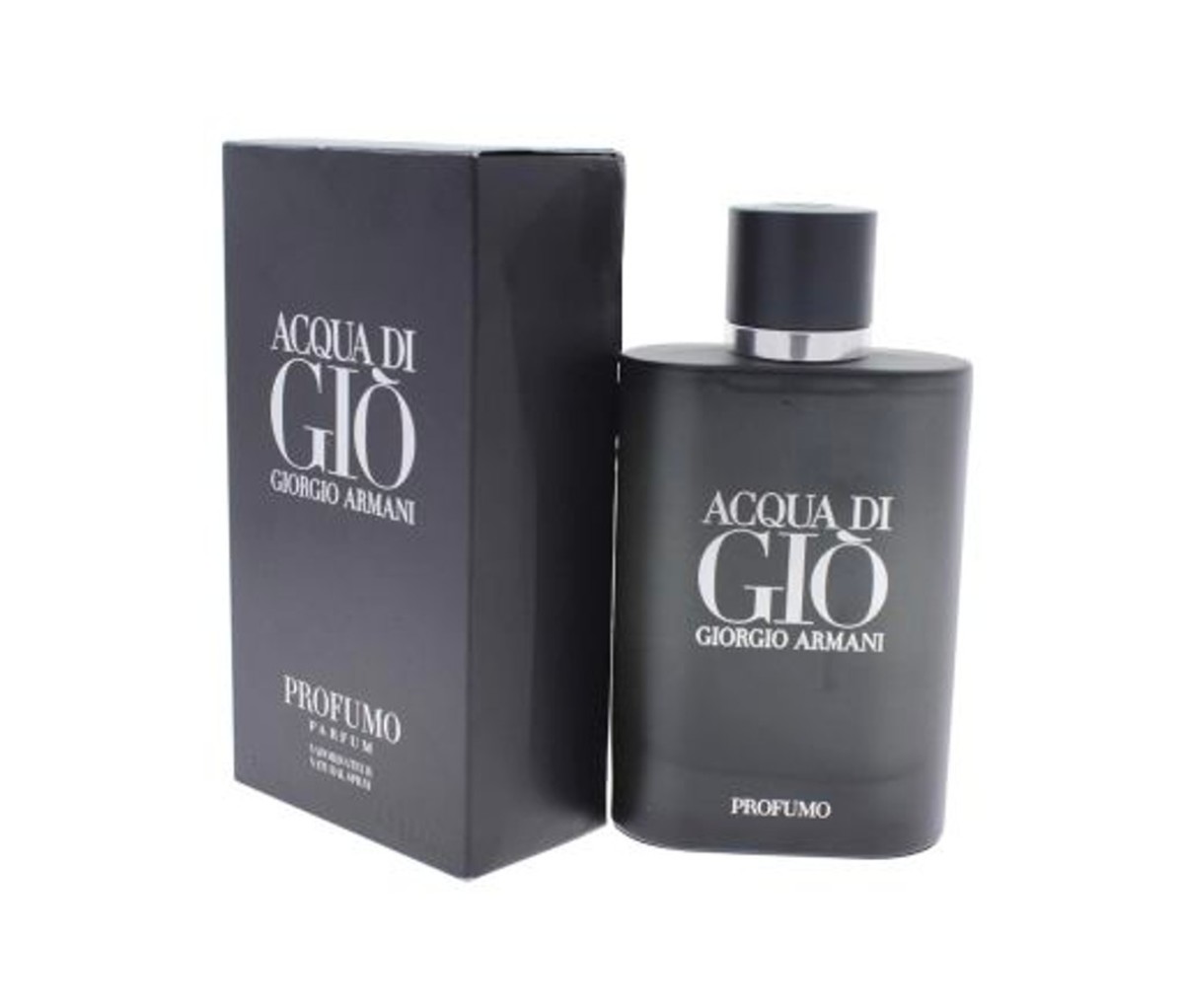 7. Acqua di Gio
Acqua di Gio is the aromatic equivalent of a day spent lounging on the deck of a yacht in the Mediterranean sea, and brings to mind visions of romantic dinners paired with Italian wine and Vespa rides through charming coastal towns. This aquatic fragrance begins with bright bergamot that unfolds to reveal geranium, sage, and rosemary. Patchouli ties the whole fragrance together with its woodsy, musky notes. It's subtle enough to pair well with any occasion yet captivating enough to be your go-to tool of seduction.
Best worn: Day; spring and summer.
[$140; amazon.com]
Get it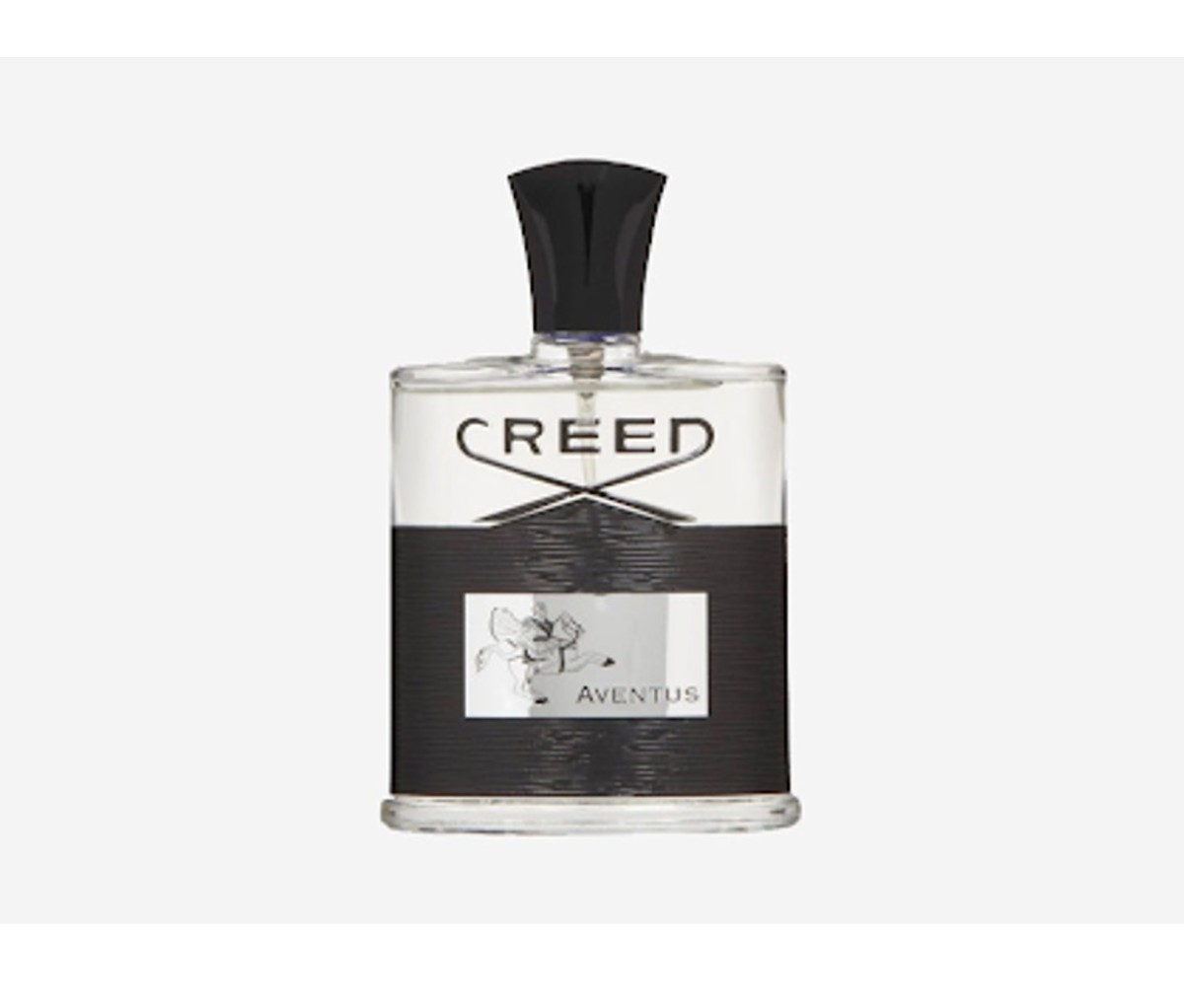 8. Creed Aventus
This cult favorite is a potent representation of luxury and seduction with incredible staying power that means you won't have to reapply throughout the day. You'll pay a pretty penny for the privilege of wearing Aventus, but it's worth it. There's something undeniably strong and masculine about this blend, which opens with pineapple, black currant, apple, and bergamot for an intriguing tropical accord. Then, an all-consuming mix of birch, jasmine, patchouli, and pink berries hooks you. Base notes of ambergris, sandalwood, oakmoss, and vanilla stick around as your coffee date turns into lunch, dinner, and drinks.
Best worn: Day and night; spring and summer.
[$445; amazon.com]
Get it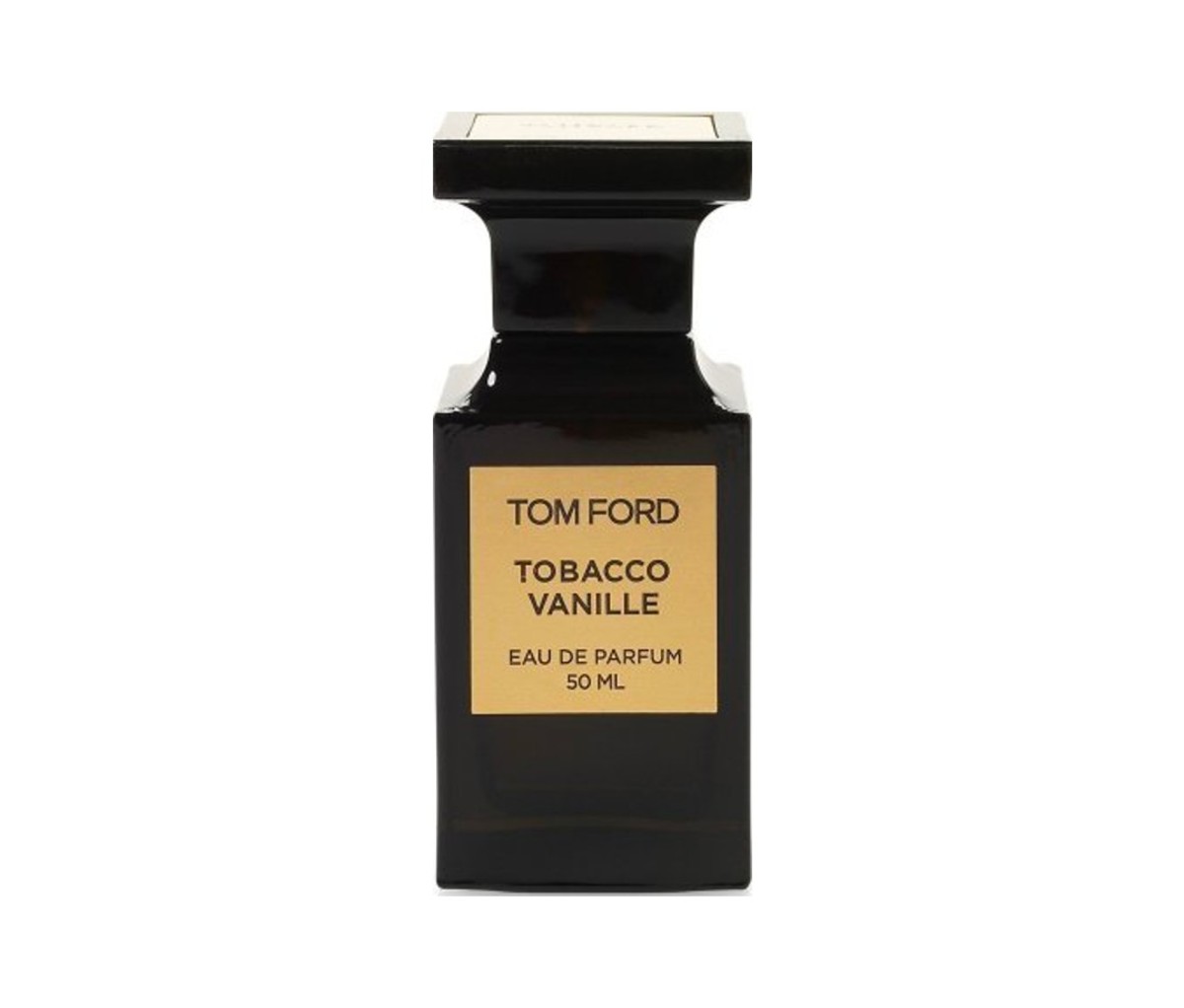 9. Tom Ford Tobacco Vanille
Spice and tobacco notes come out hot and heavy, but are softened by vanilla, tonka bean, and cacao. The woodsy notes exude sensuality. Expect this cologne to last throughout the day and night, so be conservative in its application. The transition from top to mid to base notes is executed perfectly, as each accord is released in turn.
Best worn: Night during the coldest days.
[$270; tomford.com]
Get it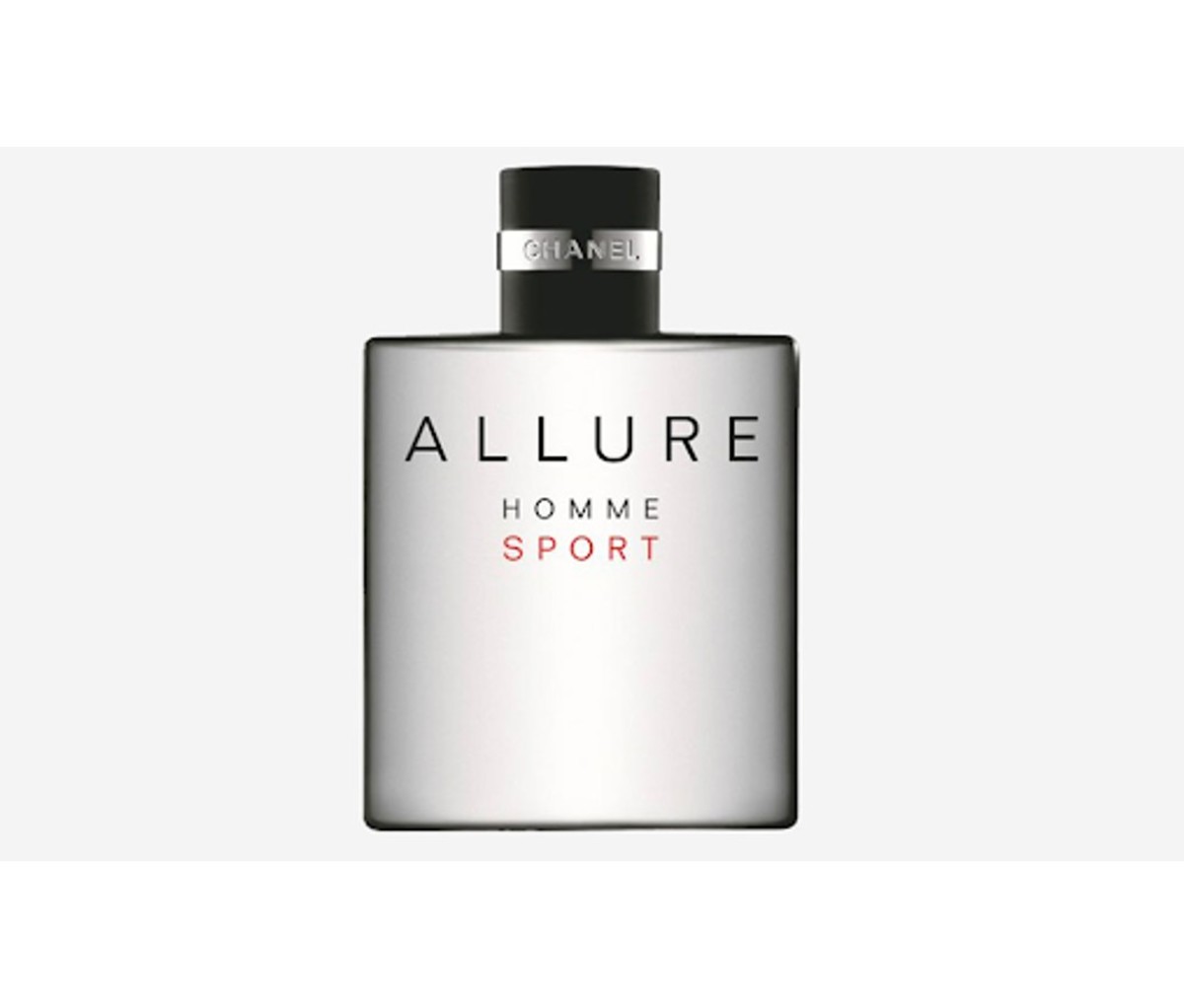 10. Allure Homme Sport
This fragrance works as a natural confidence booster to help you feel your best heading into a date. Don't you know your own confidence is what makes you most attractive to females? Citrus and aquatic notes form the top layer of this fragrance, then a heart of neroli, pepper, and cedar give way to a warm base of amber, musk, tonka bean, and vanilla. While this scent pairs best with a warm summer night out with friends, you'll also turn to it when headed to that big work event you've been preparing for.
Best worn: Day or night; summer.
[$90; sephora.com]
Get it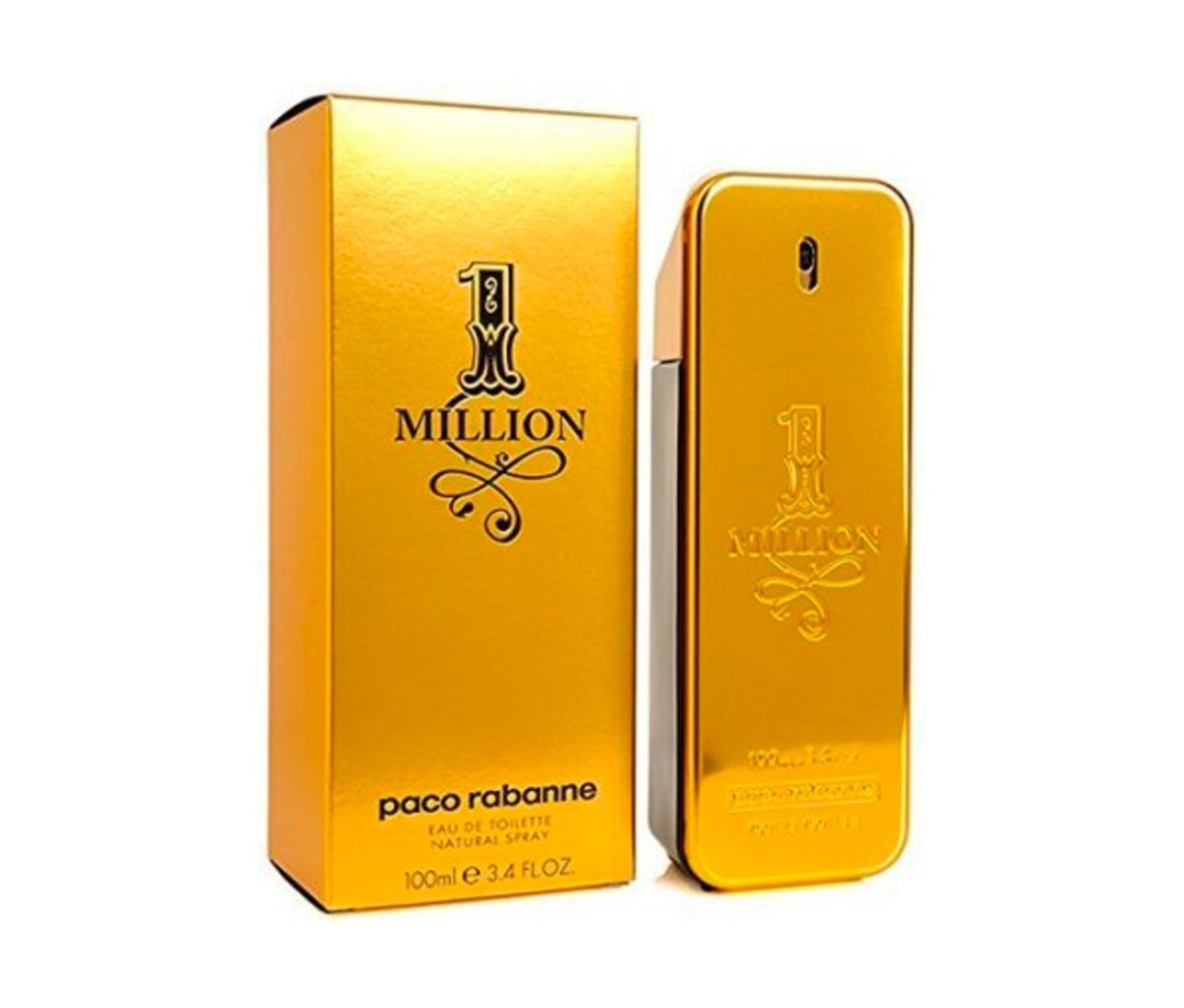 11. Paco Rabanne 1 Million
Yes, you will smell and feel like a million bucks in this Paco Rabanne cologne. It was created by a trio of professional perfumers with decades of industry experience. This luxurious scent helps you radiate confidence and command the attention of anyone you interact with. Leather, cinnamon, and white wood add plenty of intrigue. This is fruity and spicy and has plenty of staying power.
Best worn: Night; year-round.
[$74; nordstrom.com]
Get it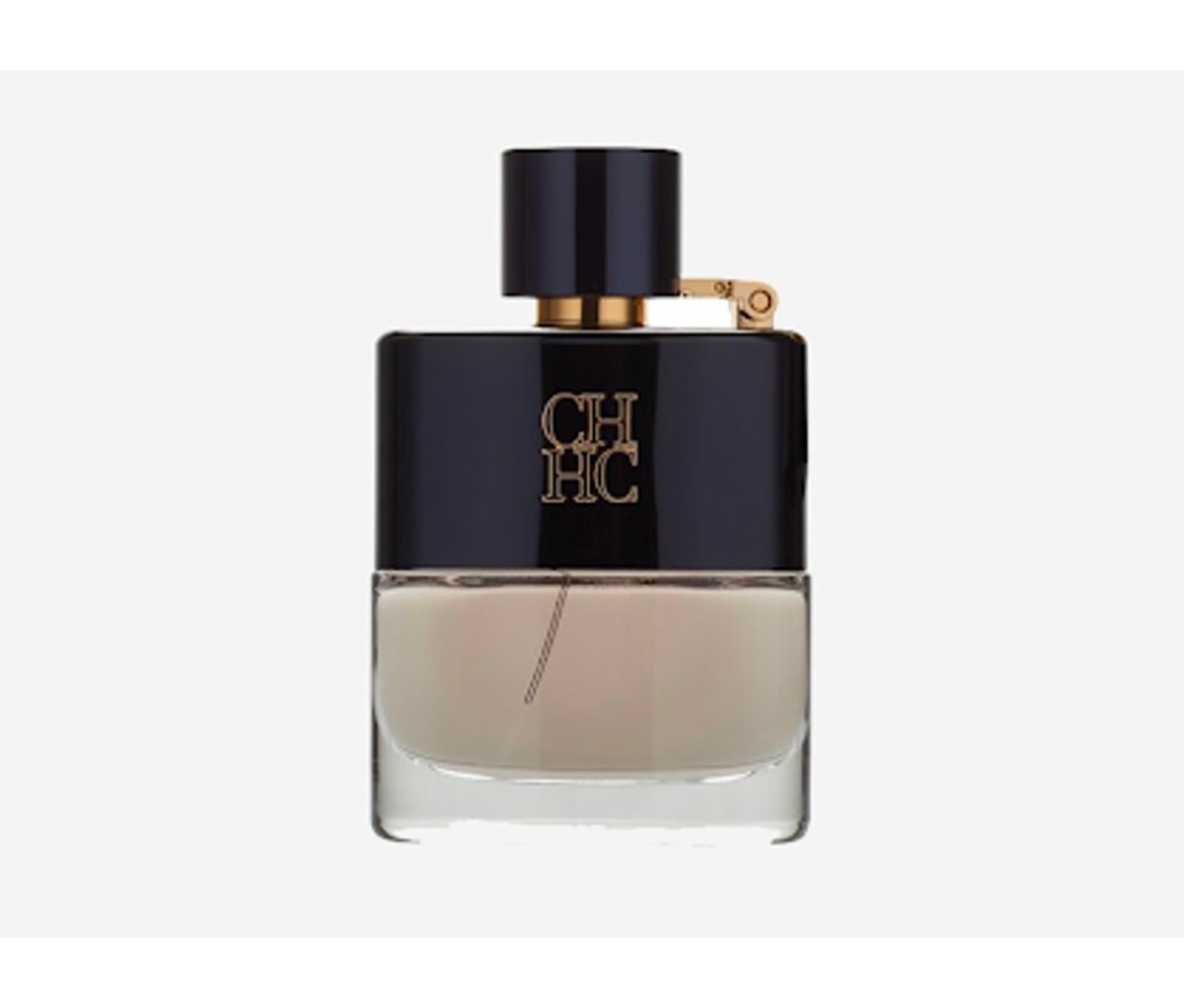 12. CH Men Prive Eau de Toilette
CH Men Prive is just about the coolest fragrance out there; it's dark, brooding, and mysterious with fruit, spice, and herb top notes that give way to whisky and a base of leather, benzoin, and tonka bean. It oozes sex appeal and a spirit of adventure. Its subtlety makes it suitable for daily wear. A hint of CH Men Prive at work is all you need, but be more generous with it when headed to the club or bar.
Best worn: Day or night; spring.
[$71.95; amazon.com]
Get it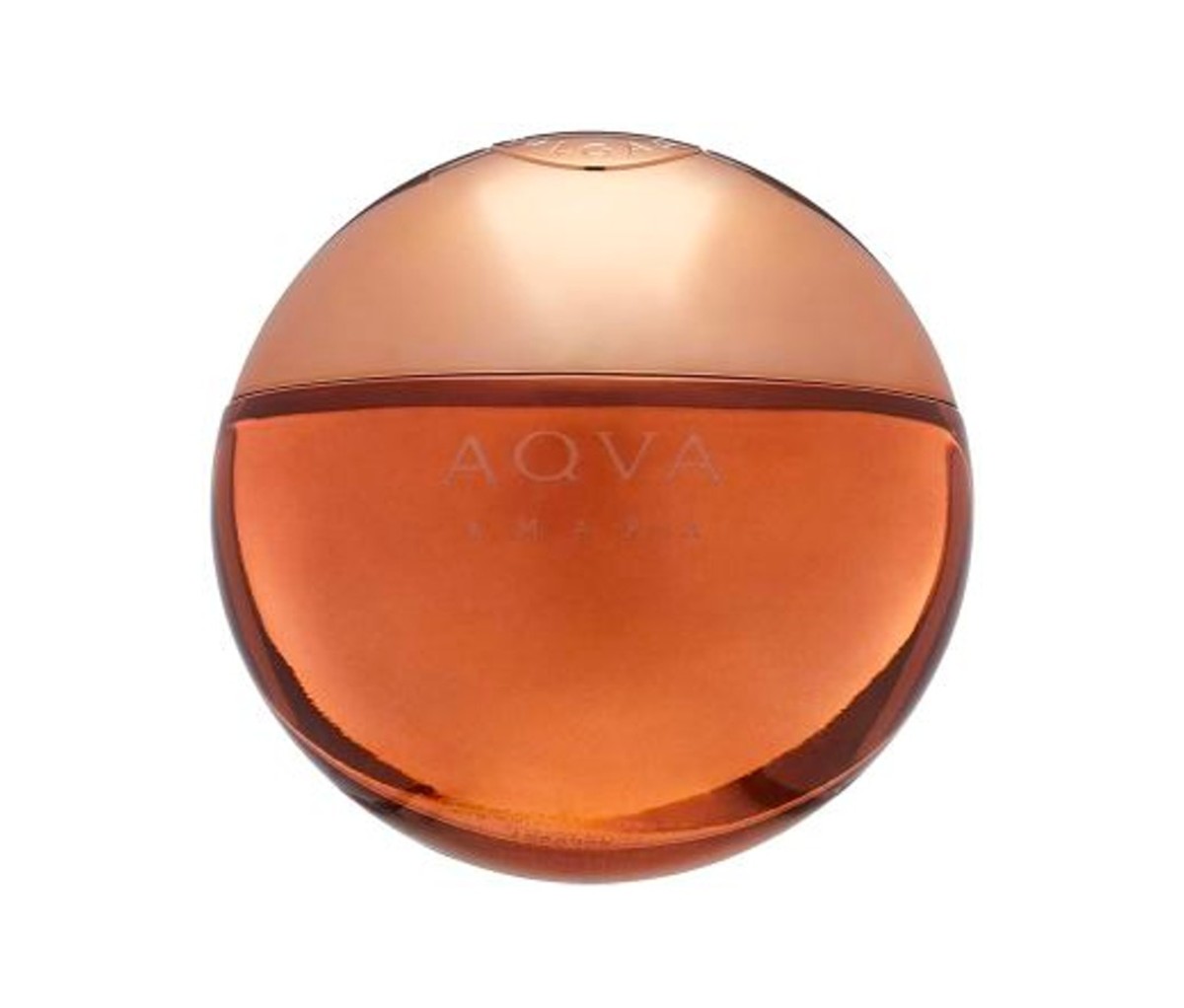 13. Bvlgari Aqva Amara
Turn up the heat with sensual citrus notes along with hints of neroli and patchouli. It's clean, masculine, and exotic, making this the ultimate date-night fragrance. There's something polished about this cologne that makes it seem like you have it all together—even if you've got some inner madness. You can count on Aqva Amara to linger for hours, so keep this in your rotation of fragrances for summertime date nights.
Best worn: Night; summer.
[$80; amazon.com]
Get it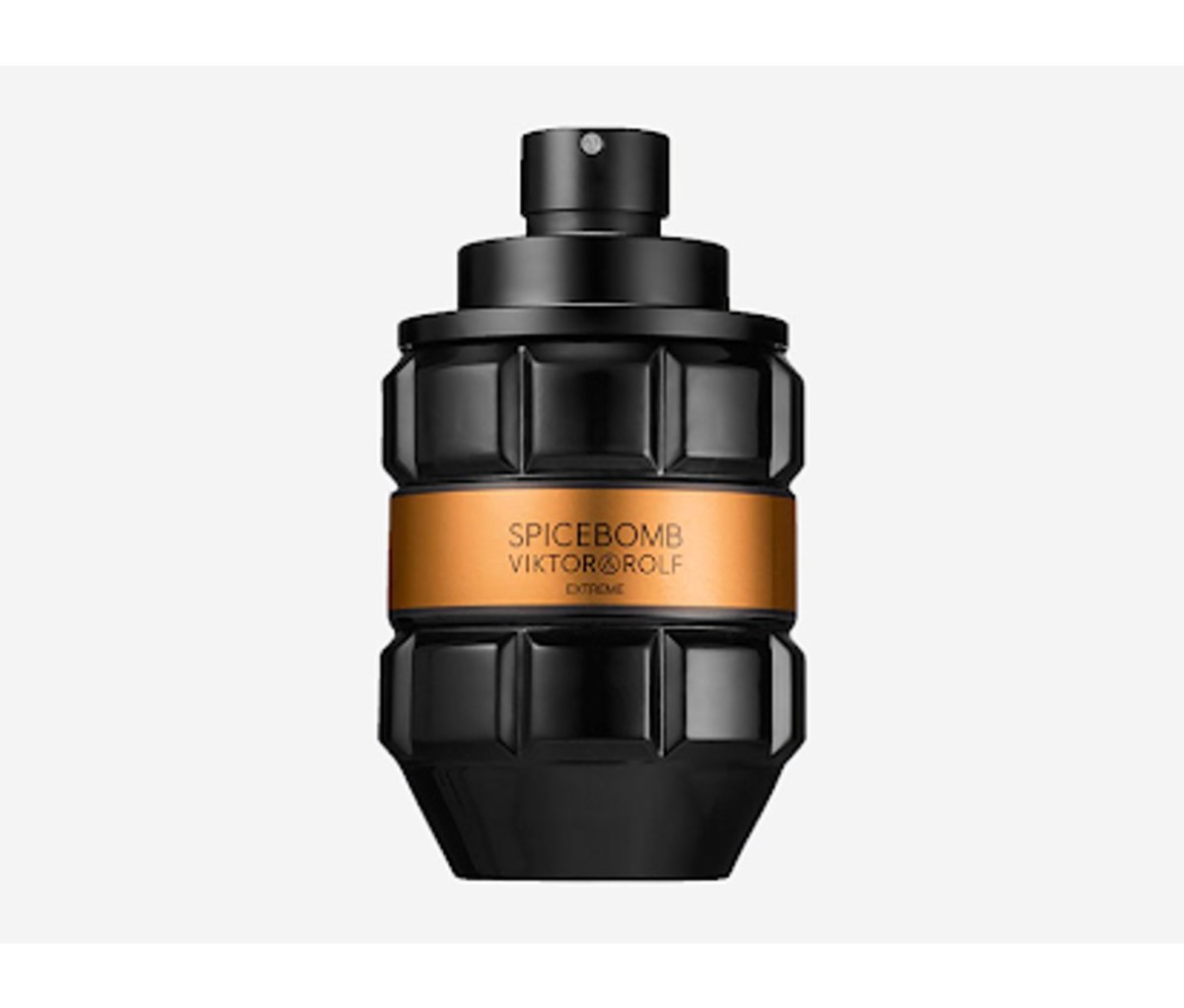 14. Viktor & Rolf's Spicebomb Extreme
The first Spicebomb was a fan-favorite when it arrived on the scene in 2012 and, if you can believe it, Spicebomb Extreme is even better. It's a seductive combination of spicy, warm, and fruity notes that make for an addictive scent. Grapefruit, pimento, and black pepper instantly draw you in the moment you spray this cologne on your wrists and neck. Cinnamon, cumin, and saffron make up the spicy heart of the fragrance for which it gets its name, and base notes of tobacco, amber, black vanilla, and citrus continue to hang around for hours.
Best worn: Day or night; fall and winter.
[$87; amazon.com]
Get it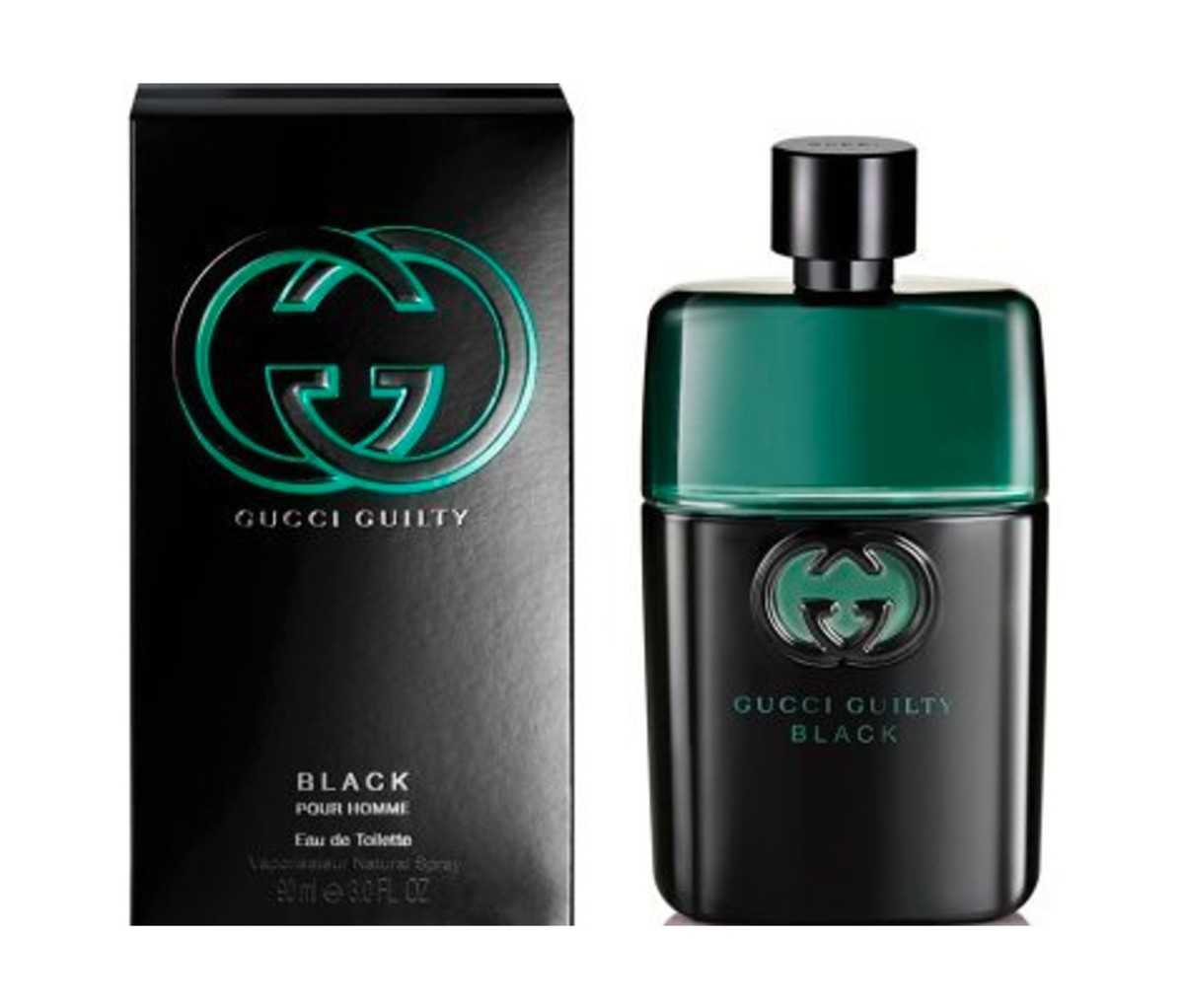 15. Gucci Guilty Black
This fragrance from Gucci has been labeled the most seductive fragrance of the century, so if you're looking for the best cologne to attract females you've just stumbled across one of the most impressive options out there. Varied herbaceous and green notes are a force to be reckoned with, but it's the neroli, patchouli, and cedar that are the cause for arousal. Luxurious, layered scents like these are hard to come by, especially expertly blended as this cologne is. Since you can wear this fragrance pretty much anywhere and any time, it's absolutely worth the investment.
Best worn: Night; year-round.
[$80; ulta.com]
Get it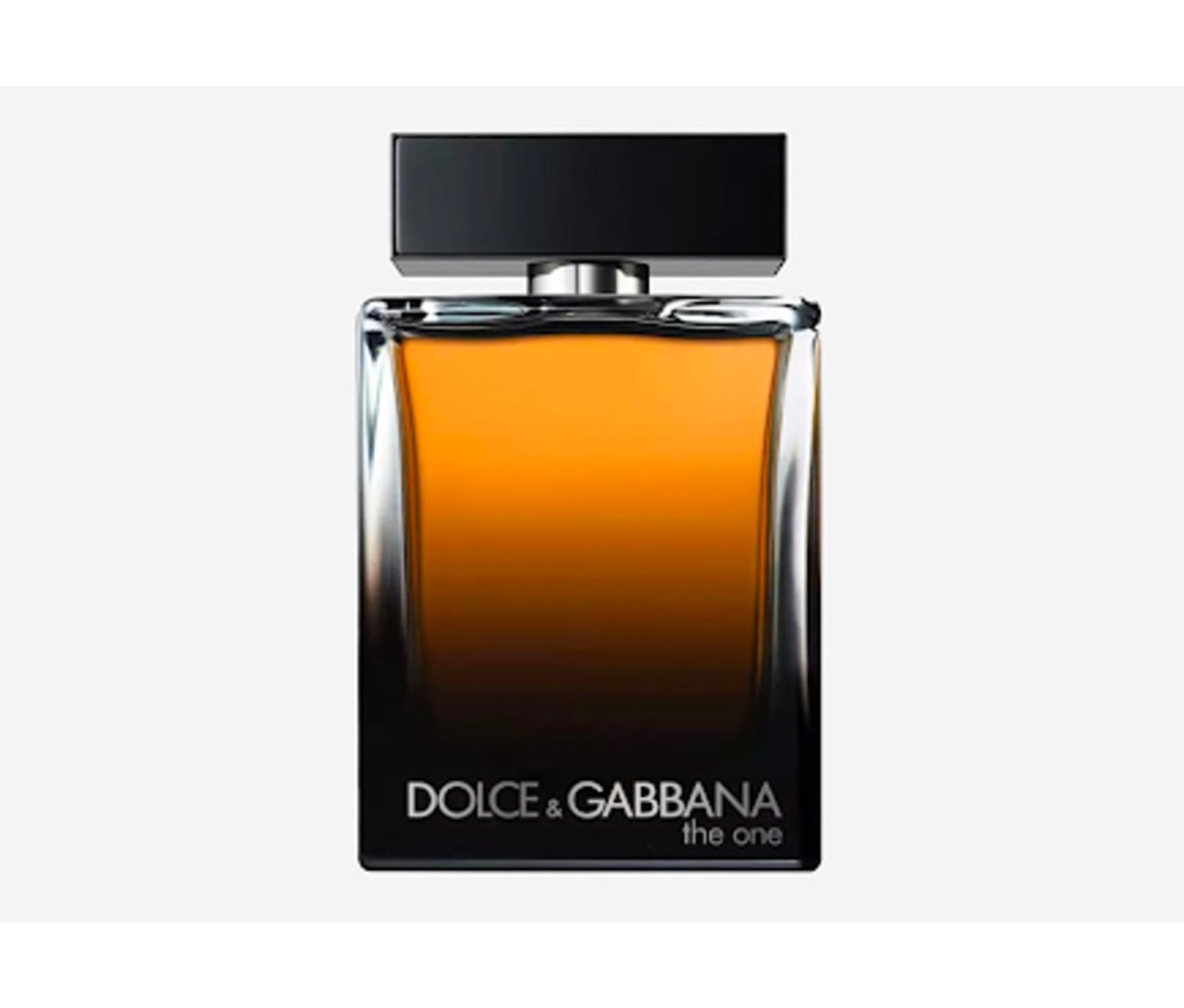 16. Dolce & Gabbana's The One
Promote intimacy with this fragrance. Its undeniable sexiness stems from a blend of fruity and herbaceous top notes, oriental mid notes, and a base of tobacco, amber, and cedarwood. You get all the best of masculine scents. It's not only the scent's strong masculinity that women are drawn to, but also its complexity. While this fragrance is also available as an eau de toilette, the eau de parfum has a darker, more mysterious quality to it.
Best worn: Night; fall and winter.
[$92; amazon.com]
Get it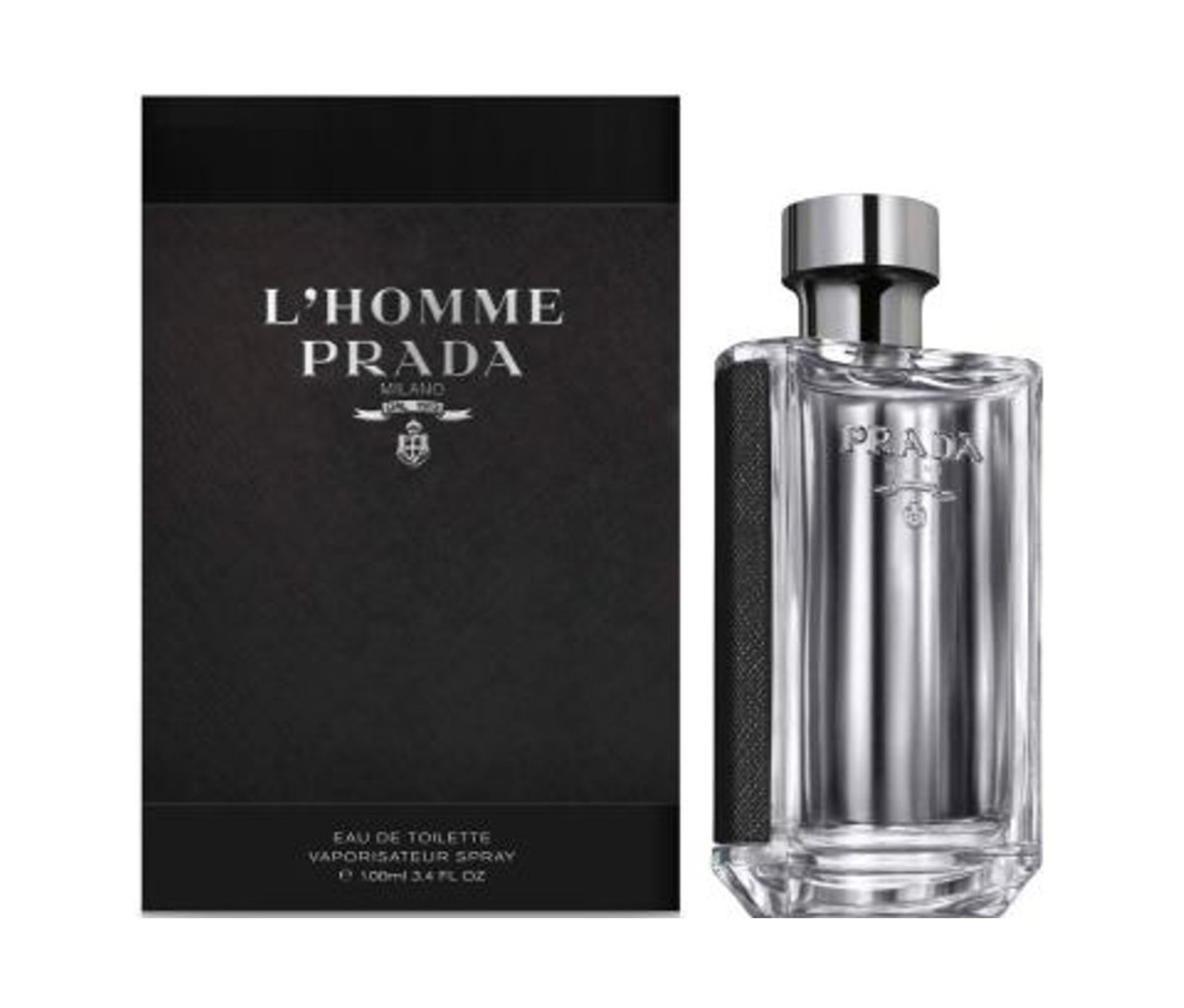 17. L'Homme Prada
Who wouldn't want the charm and sex appeal that comes with the luxurious house of Prada? This classic cologne's sensuality is subtle and classy, not in your face. Instead, it sneaks up on you, winning you (or her) over. Delicate accords of neroli, violet, and iris form the top notes of the fragrance, then geranium and amber give way to sexy cedar and sandalwood. All this has a steady, clean allure. You're sure to attract females with the instant charm this cologne gives, so have it on hand for casual date nights.
Best worn: Night; summer and spring.
[$118; amazon.com]
Get it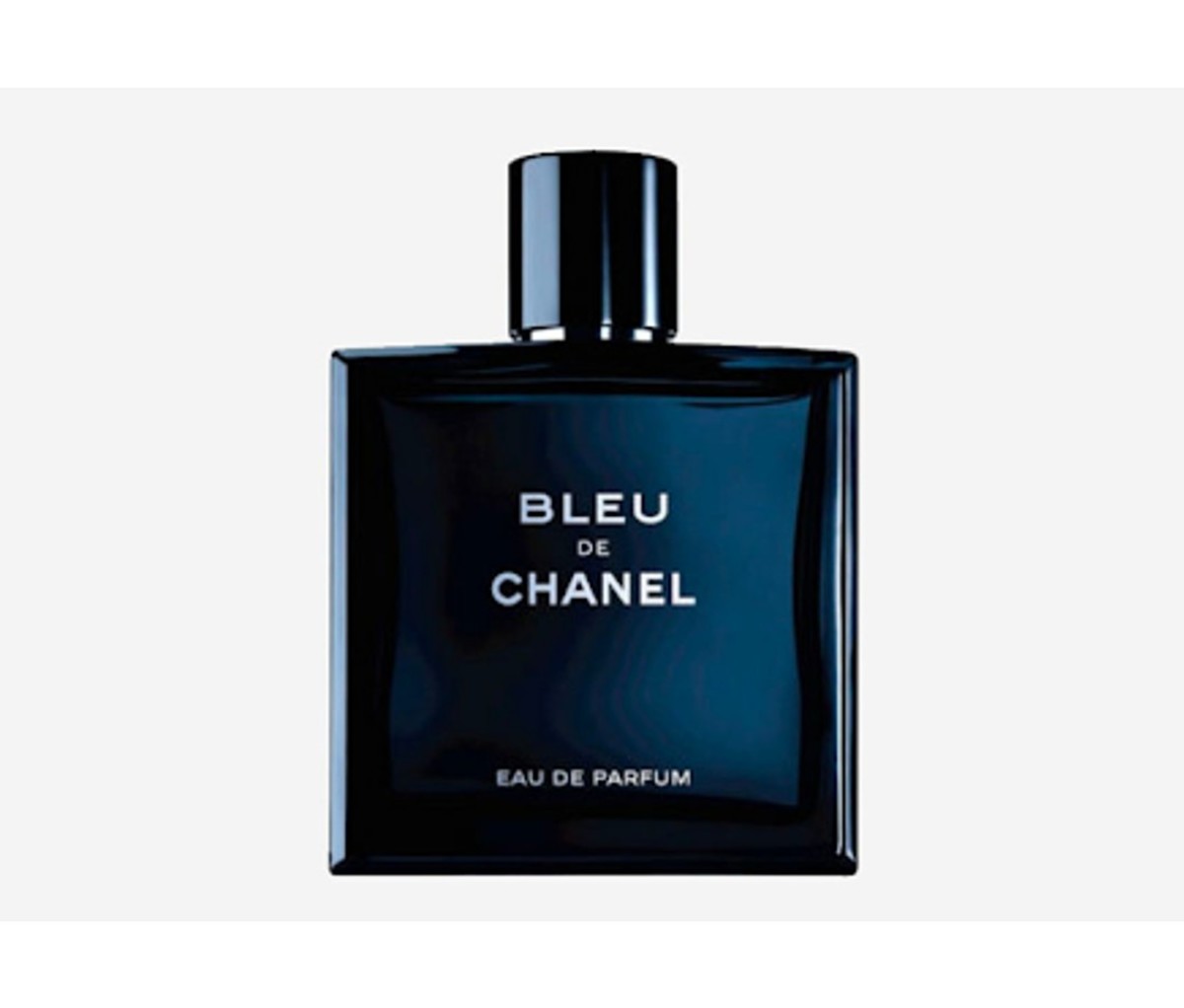 18. Bleu de Chanel
Bleu de Chanel gives you an air of style and class that's unmatched. It expertly blends fruity and woodsy notes for an instantly identifiable aroma. Citrus, mint, and coriander are brought to the forefront with a hint of pink pepper when you first give this fragrance a try. Soft melon and jasmine flirt with ginger and nutmeg at the cologne's heart, then warm, masculine notes of cedar, amber, incense, and patchouli finish it off for enviable elegance.
Best worn: Day or night; fall and spring.
[$90; sephora.com]
Get it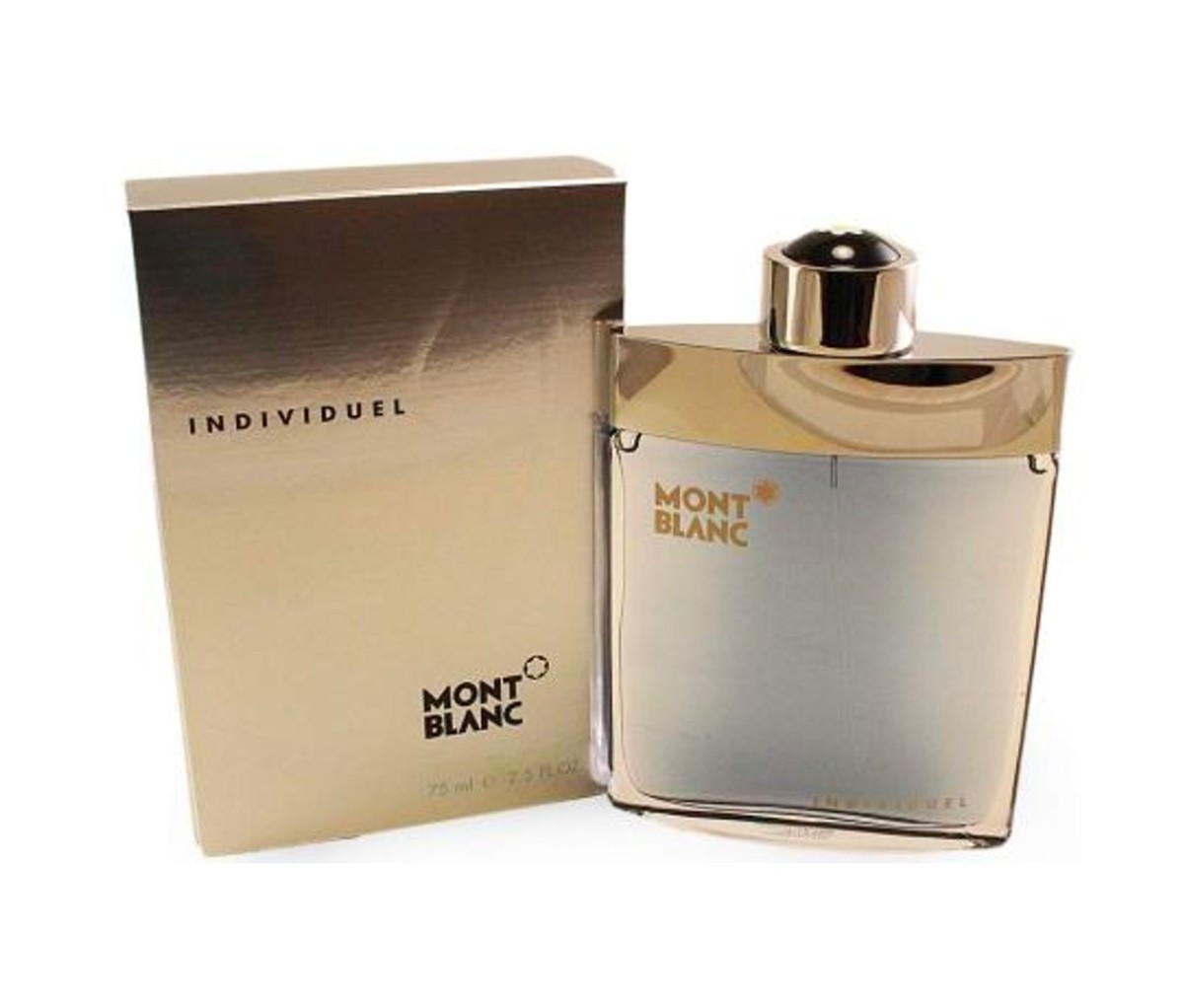 19. Montblanc Individuel
This multifaceted blend was first sold in 2003, and has stayed steady as a favorite among men since then. That's partly because it goes with everything—from important meetings and presentations to a night out with the guys, a concert, special event, lunch date, and more. Earthy, absorbing notes of cinnamon, lavender, juniper berries, rosemary, and coriander form the first impression of the cologne. Then orange blossom, violet, and sensual jasmine take over. Raspberry, vanilla, dark chocolate, and musk deepen the attraction. It's a unique scent that works well on anyone anytime.
Best worn: Day or night; year-round.
[$75; amazon.com]
Get it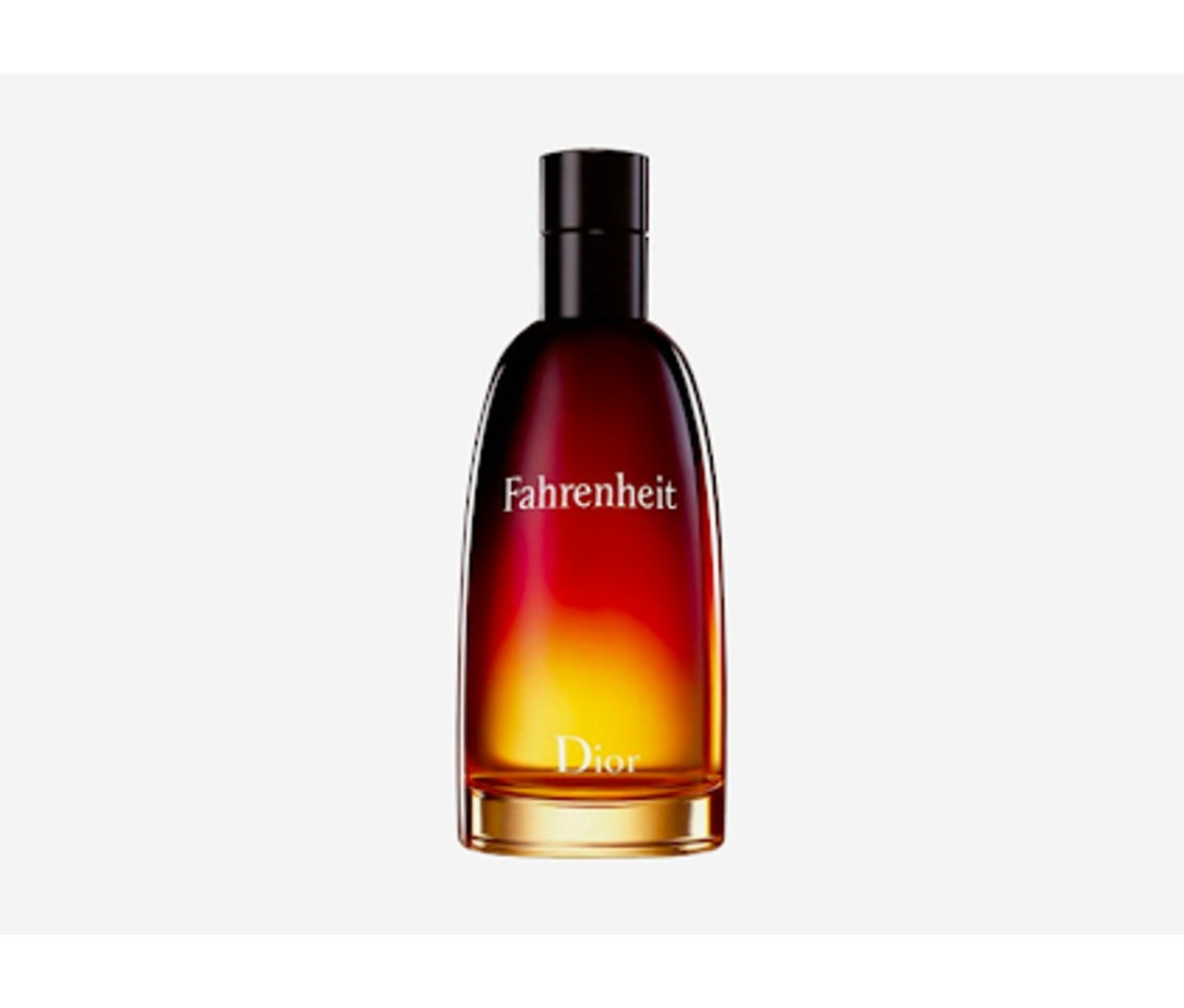 20. Dior Fahrenheit
We have a real classic here: Dior Fahrenheit has notes of mandarin, violet, cedar, and leather that appeal to almost all women. You may choose something lighter and more nuanced as your day-to-day cologne, but you'll definitely want this fragrance in your collection to pull out on special occasions when you need a little extra confidence.
Best worn: Night; fall and winter.
[$82; sephora.com]
Get it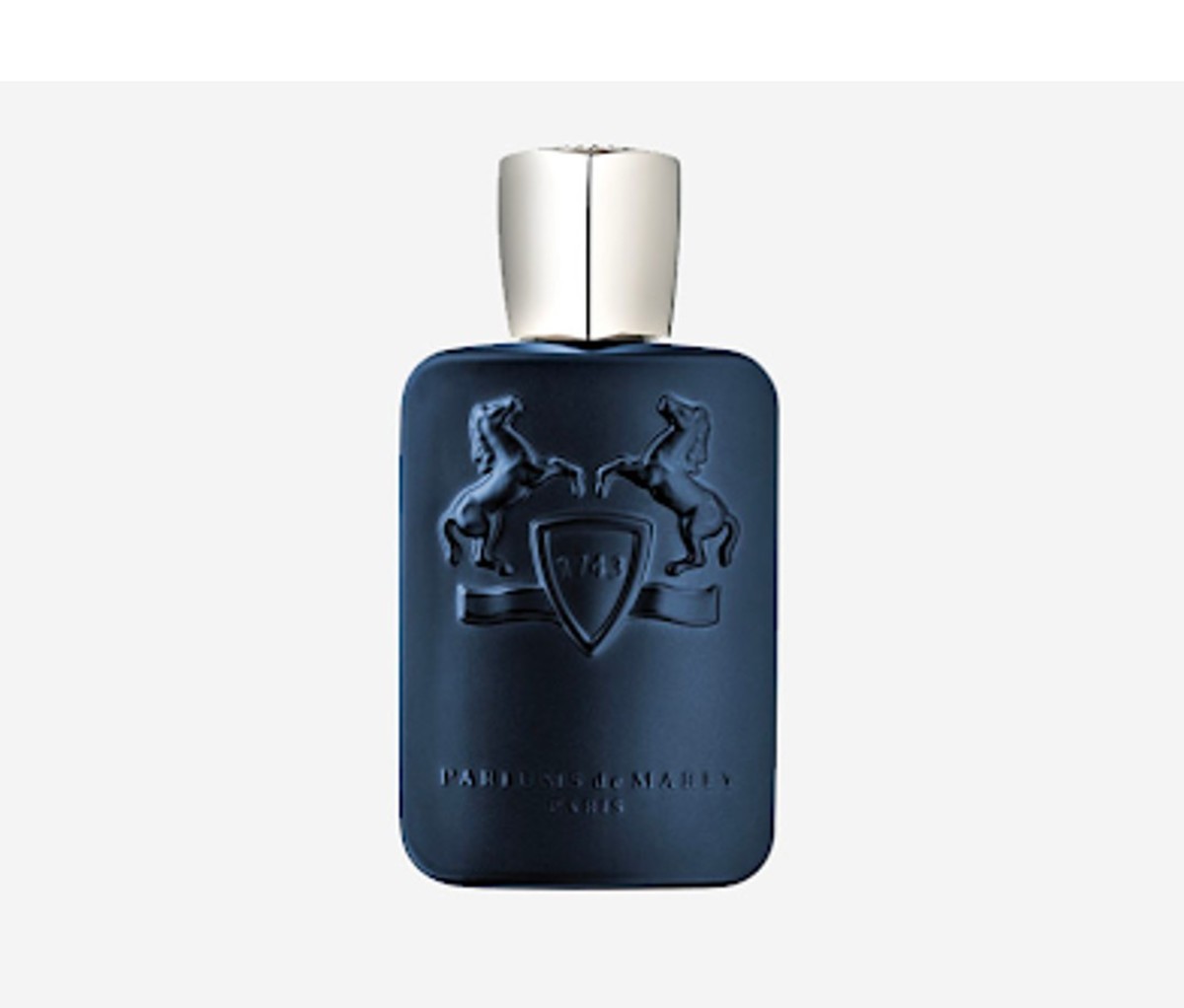 21. Layton by Parfums de Marly
If you want a cologne that sets you apart from other men while attracting women at the same time, give Parfums de Marly's Layton a try. You can't put this cologne in a box, and that's ok, because it doesn't belong in one. Layton is a favorite from the Parfums de Marly collection thanks to its unusual notes that come together in harmony to form an enthralling scent. Top notes of lemon, grapefruit, pink pepper, coriander, and mint form a bright and energetic blend. Mid notes of melon, jasmine, ginger, and nutmeg are instantly intriguing. Base labdanum, patchouli, sandalwood, cedar, and amber finish it off.
Best worn: Night; winter.
[$235; nordstrom.com]
Get it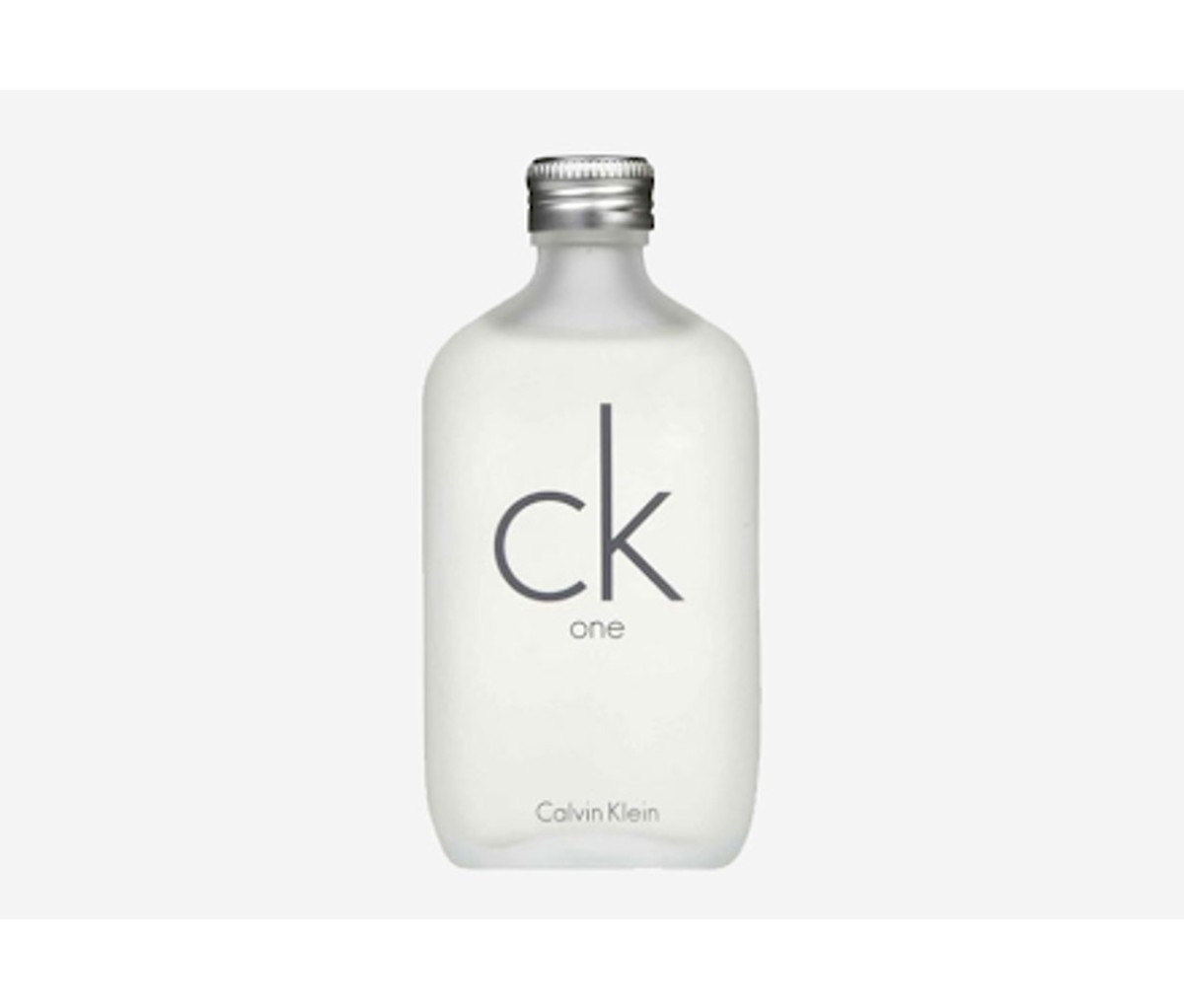 22. Calvin Klein's One
There are dozens of iconic fragrances out there, but none represents the nineties better than CK One. The idea of CK One was the effortless sex appeal of a simple jeans and white T-shirt look, a desirable vibe to this day. While the cologne is labeled unisex because of its supposedly masculine and feminine notes, we think it works great as a fragrance on men. This fresh, citrusy scent is very approachable yet cool, with top notes of bergamot, papaya, pineapple, and cardamom that blend with rose, green tea, and jasmine atop a base of musk and ambra. Men of all ages flock to this cologne and use it for all types of occasions.
Best worn: Day; spring and summer.
[$79; amazon.com]
Get it
23. Guess Seductive
Enticing top notes of cardamom, mandarin pulp, and pink pepper reveal the heart of orchid, violet, and vetiver grounded by a base of amber, sandalwood, musk, and patchouli. This fragrance is a crowd-pleaser. Wear this cologne to boost your confidence for any occasion.
Best worn: Night; fall and winter.
[$20; amazon.com]
Get it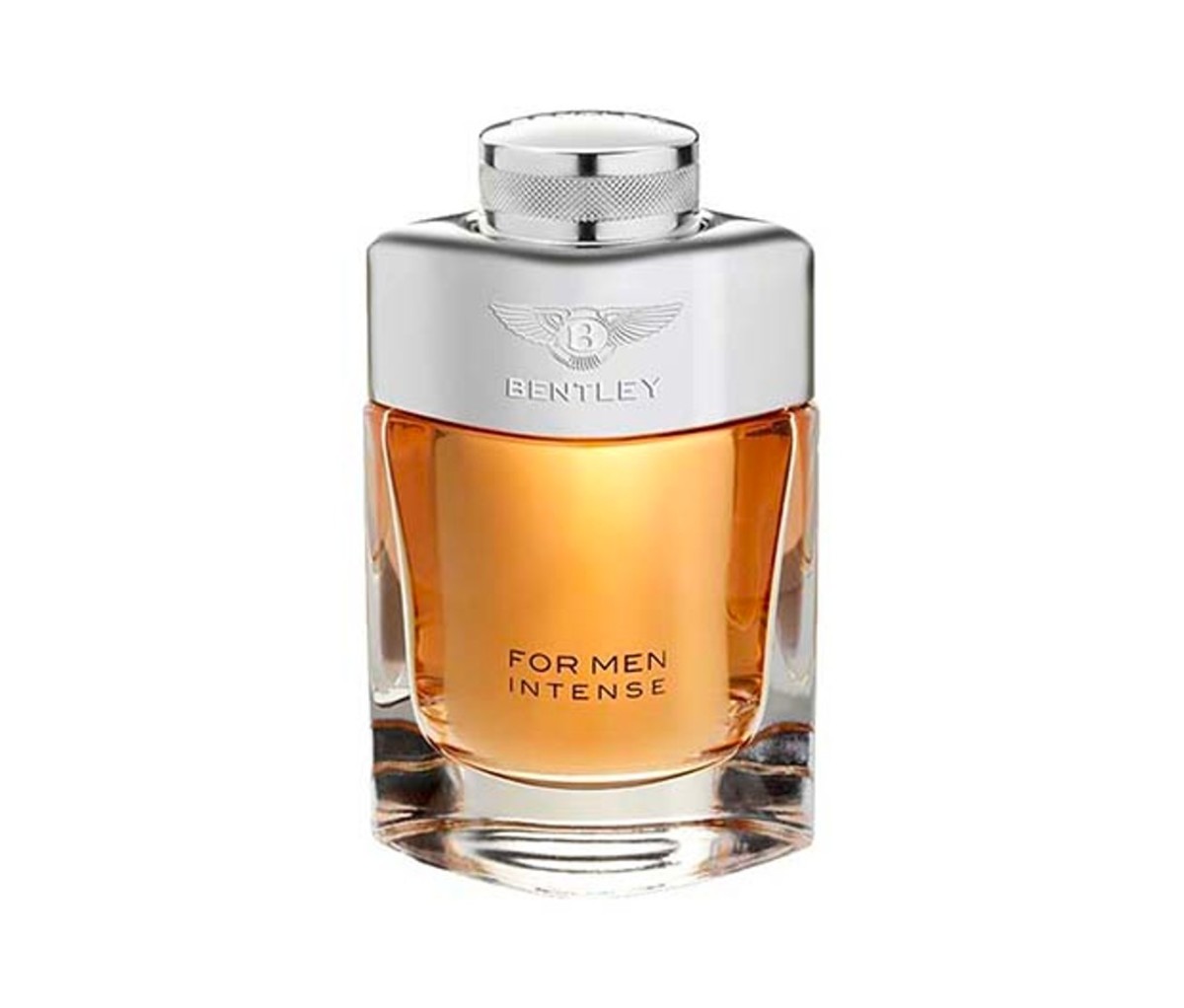 24. Bentley for Men Intense
A bottle of this goes for a whole lot less than a Continental GT. Top notes of black pepper, bay leaf, and bergamot transition to mid notes of rum, woods, geranium and spices, and base notes of leather, patchouli, and cedar. While you could certainly wear this daily, it's more special when reserved for high-end events or that dinner date you've been looking forward to for weeks. It's the mark of a sophisticated man. Whoever you are and whenever you wear it, be prepared for a masculine, long-lasting scent that'll turn heads.
Best worn: Night; fall and winter.
[$50; amazon.com]
Get it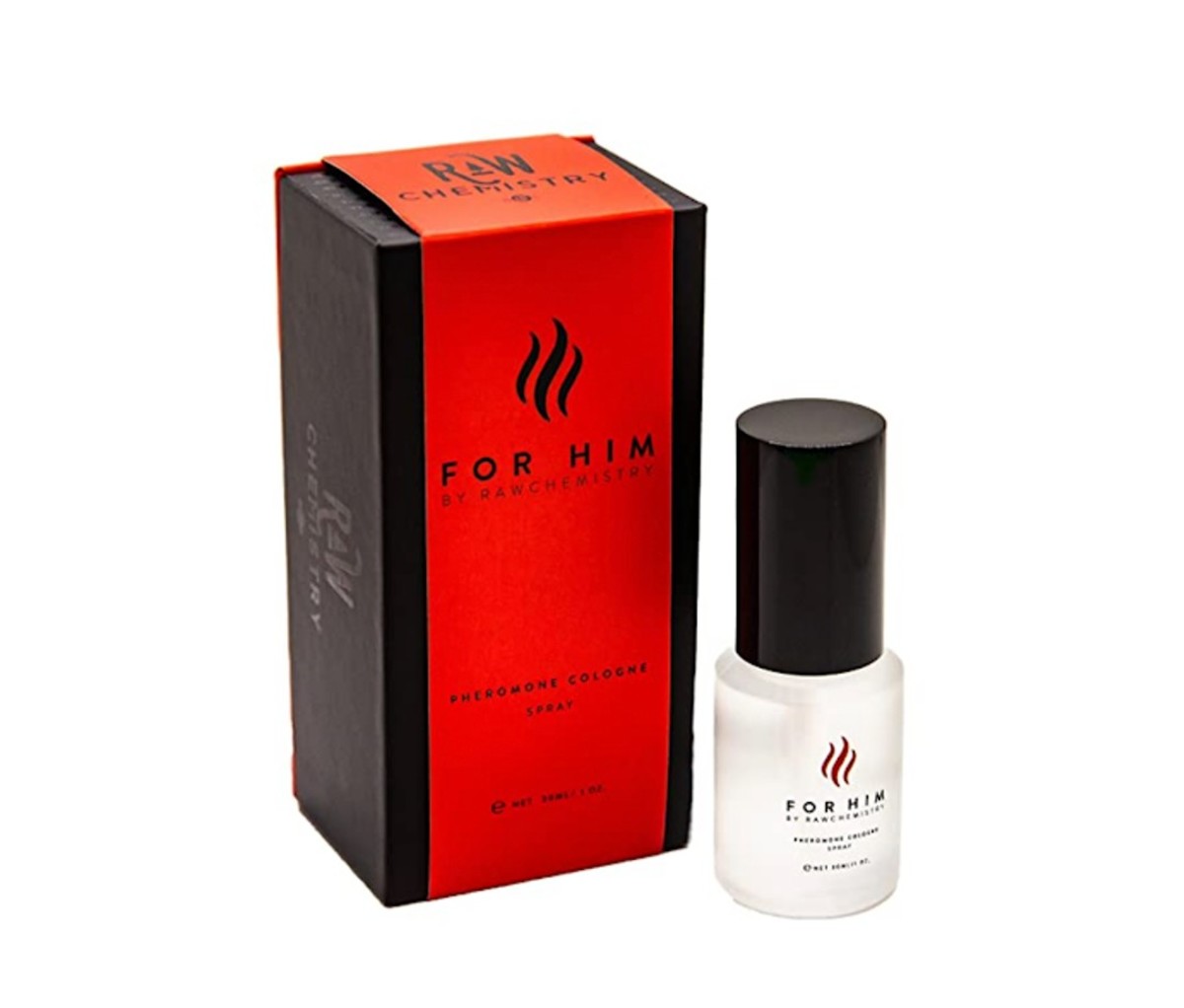 25. Raw Chemistry Pheromone
Remember how we talked about pheromones? Well, if you're a firm believer in the science of scent attraction, give this cologne a shot. It's made up of plant-based pheromones formulated specially to draw women using natural chemicals.
Best worn: Night; fall and winter.
[$30; amazon.com]
Get it
For access to exclusive gear videos, celebrity interviews, and more, subscribe on YouTube!