This article was published in partnership with Blu Atlas.
We've all seen commercials, Instagram ads and magazine articles boasting about the best hair products for women with curly hair, but what about all of the curly-haired men? Men have curls too: wavy curls, coily curls, kinky curls, and many variations in between. And they all come with their fair share of frizz, uneven curl shape, flyaways and unmanageable texture.
Luckily, there are amazing grooming products on the market that are aimed to remedy those issues; however, there are also products that claim to be the best but fall short on delivery. You could spend a ton of money in an attempt to find the best product on the market, but luckily you don't have to – because we did!
Below, you'll find a list of the 17 best products for curly-haired men, including brands such as Blu Atlas, R+Co, Dove, Modern Mammals, Aveda and Maui Moisture.
So sit back and peruse the list below, and you'll soon find the perfect product to add to your grooming cabinet so that you are rocking your best curls every single day.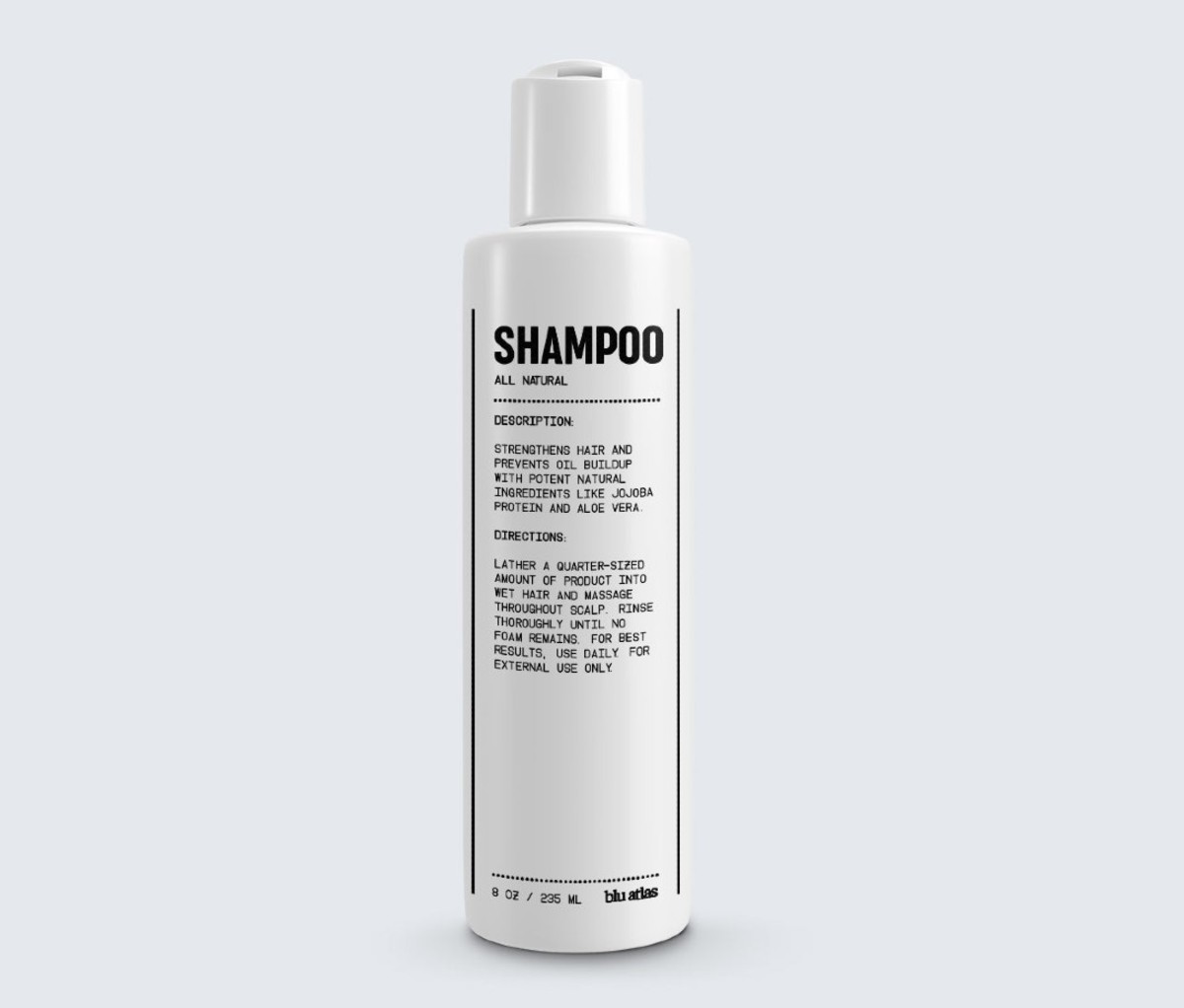 Blu Atlas has been gaining serious street cred since they entered the men's grooming world, and this shampoo reinforces why they are quickly rising to the top. It was our team's #1 pick for the best shampoo for men in 2022.
In true Blu Atlas fashion, this shampoo is created with 99% naturally-sourced ingredients that are 100% safe to use and are scientifically proven to work. Blu Atlas is a premium skin- and hair-care brand aimed at the lifestyle of the modern man. The brand has a full lineup of products, including face and skincare, hair and body care, and fragrances.
If you fall in love with their products, you can ensure you never run out by signing up for their subscription services. Blu Atlas shampoo is jam-packed with ingredients like aloe juice and citric acid to promote healthy growth, as well as jojoba protein to help your hair lock in as much moisture as possible.
A shampoo that is highly effective on your curls while respecting the environment? That's a win in our book! This product is safe for everyday use: Just lather a quarter-sized amount into your wet hair and massage it throughout your scalp. Make sure to rinse it out entirely, until no foam remains.
Follow it up with the Blu Atlas premium and lightweight conditioner, and your curls will reap the benefits in no time.
[$25; bluatlas.com]
Get it
2. R+CO Twister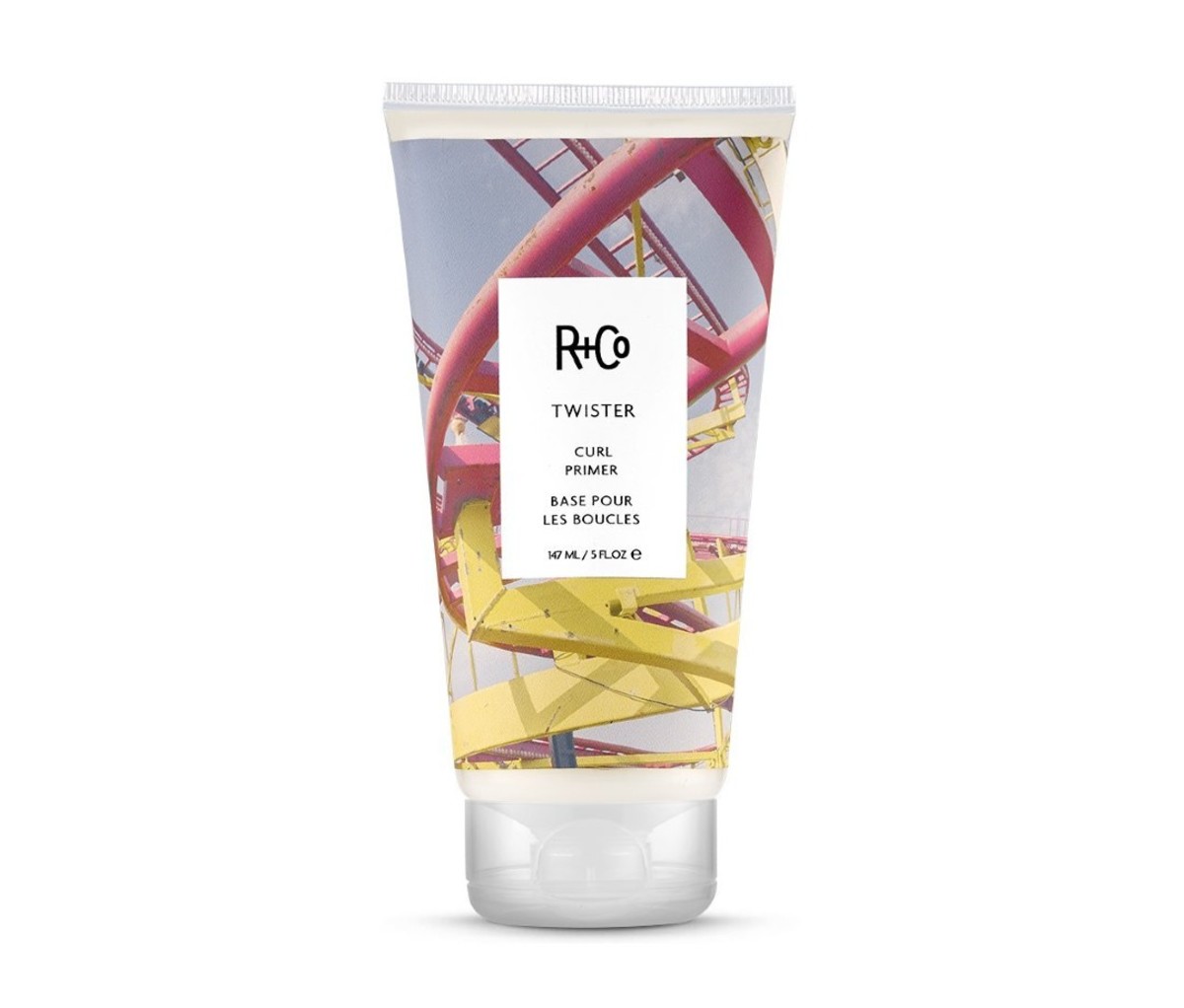 R+Co Twister is a curl primer that prides itself on being vegan, gluten-free, cruelty-free and paraben-free. The scent is bright and earthy, with notes of lemon, tangerine, eucalyptus, green tea, tree moss and crisp amber. It's the perfect combination to keep your curls smelling fresh and clean.
Twister adds all of the moisture with none of the crunch. This lightweight primer is intended to tame and prep your curls, while providing foundation for the rest of your styling regimen. R+Co says their products are developed by "some of the most forward-thinking, rule-bending hairstylists in the business." They sound like fun!
There is intention behind their products. From the ingredients to the packaging and product name, this brand will deliver on its promises. When using R+CO Twister, you can expect a luxury experience and beautifully primed curls to match.
[$29; randco.com]
Get it
3. Christophe Robin Luscious Curl Defining Butter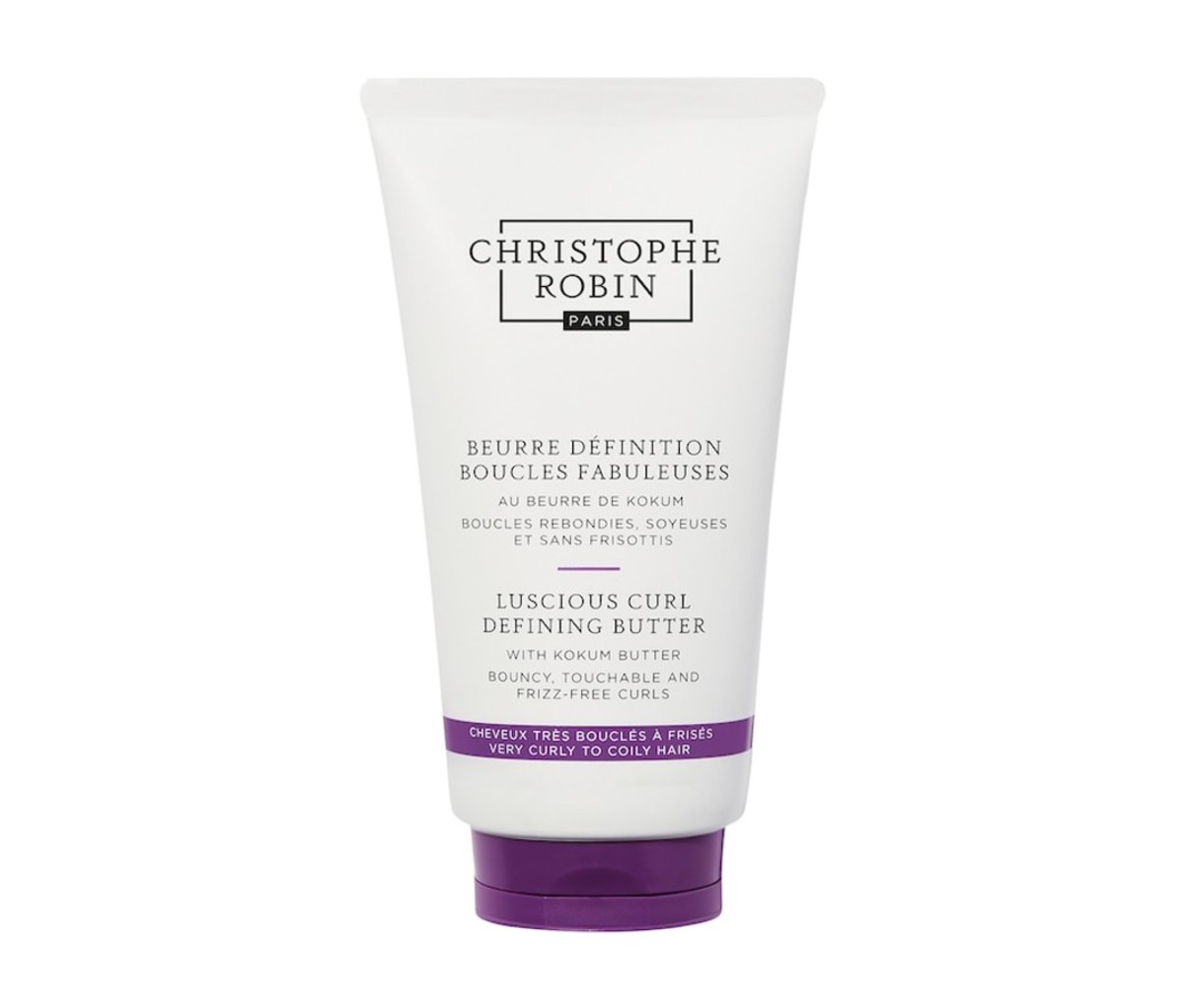 If you have very curly hair or tightly coiled hair, this product should lease prime real estate on your bathroom counter. This product is not intended for a wide range of hair types because, let's face it, a man who has a slight wave in his hair after swimming in the ocean should not be in the same category as a man with tight curls.
Christophe Robin believes that when the full potential of a person's hair is unleashed, magic happens, and the brand is committed to delivering results and lasting benefits. The brand has been around for more than 20 years, and is widely considered to be a trailblazer with their approach to hair and scalp health.
When using Christophe Robin products, you can feel confident knowing you will be left with healthy hair that looks good. Their Luscious Curl Defining Butter is so rich that you can feel it intensely conditioning each curl as you apply it. You will be left with shiny, shapely curls with a smooth finish and zero frizz.
[$32; sephora.com]
Get it
4. Garnier Fructis Style Curl Shape Defining Spray Gel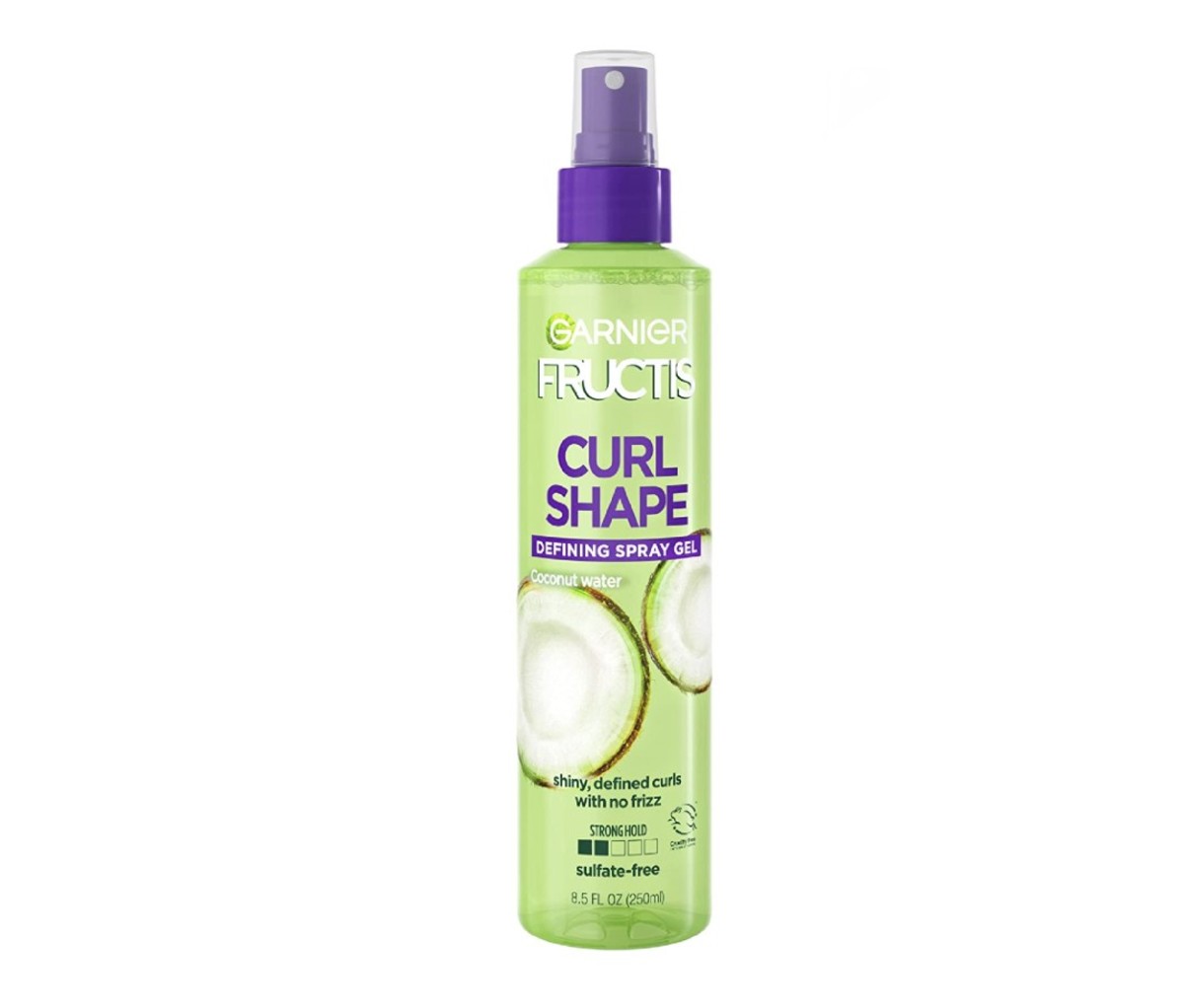 Spray gel? Yep, you read that right. And it works! To apply Curl Shape Defining Spray Gel, you spray a generous amount onto your slightly damp hair, scrunch it, and then either let it air dry or blow it dry. You will be left with bouncy, shiny curls without any leftover residue or stickiness. This product manages to create curl definition with its long-lasting hold, so you can rely on it to keep your curls looking perfect all day long.
Garnier Fructis has an entire line dedicated to giving you your best curls. Their other products include Curl Sculpt Conditioning Cream, Curl Construct Creation Mousse, Curl Renew Reactivating Milk Spray and Curl Stretch Loosening Pudding.
All of the products in Garnier Fructis' Curl line are cost-effective, meaning you can use the entire regime every day without breaking the bank.
[$6.98; amazon.com]
Get it
5. Aveda Men Pure-Formance Liquid Pomade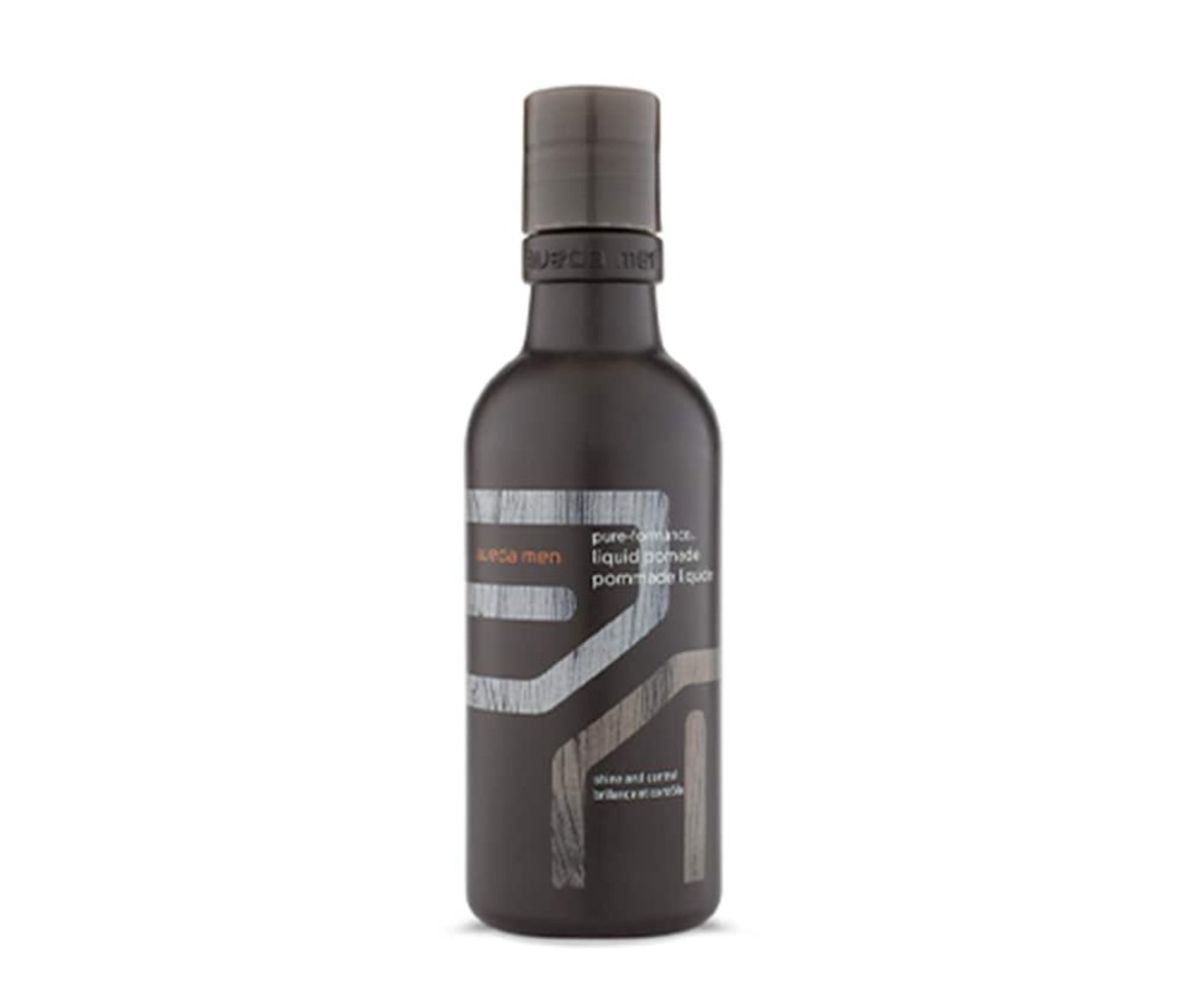 Have you ever seen those commercials where a man is running his fingers through his luscious hair and it cascades perfectly back into place in slow motion? If you're after that same kind of movement in your curls, look no further. We've found the product for you.
This pomade is so lightweight that it allows your hair to maintain its natural movement while sealing in moisture, adding control and enhancing the shine. Aveda's hair products for women have a significant following, so it makes sense that their men's line is gaining popularity as well.
Did you know that men tend to be more prone to irritation or itchiness from topical skin and hair care than women? Because of that, Aveda incorporated nourishing ingredients into their men's line so that the products are classified as high-performance hair care. Thus the name: Aveda Men Pure-Formance.
A quick note from the Aveda experts: Ditch the two-in-one shampoo and conditioner and find yourself quality products for your best-looking hair. Aveda Men Pure-Formance Liquid Pomade is easy to apply. Just work it between your palms and apply it evenly throughout your damp hair. The scent is a huge bonus. Who needs cologne when your hair smells this good?
[$28; aveda.com]
Get it
6. Modern Mammals Minimal Rinse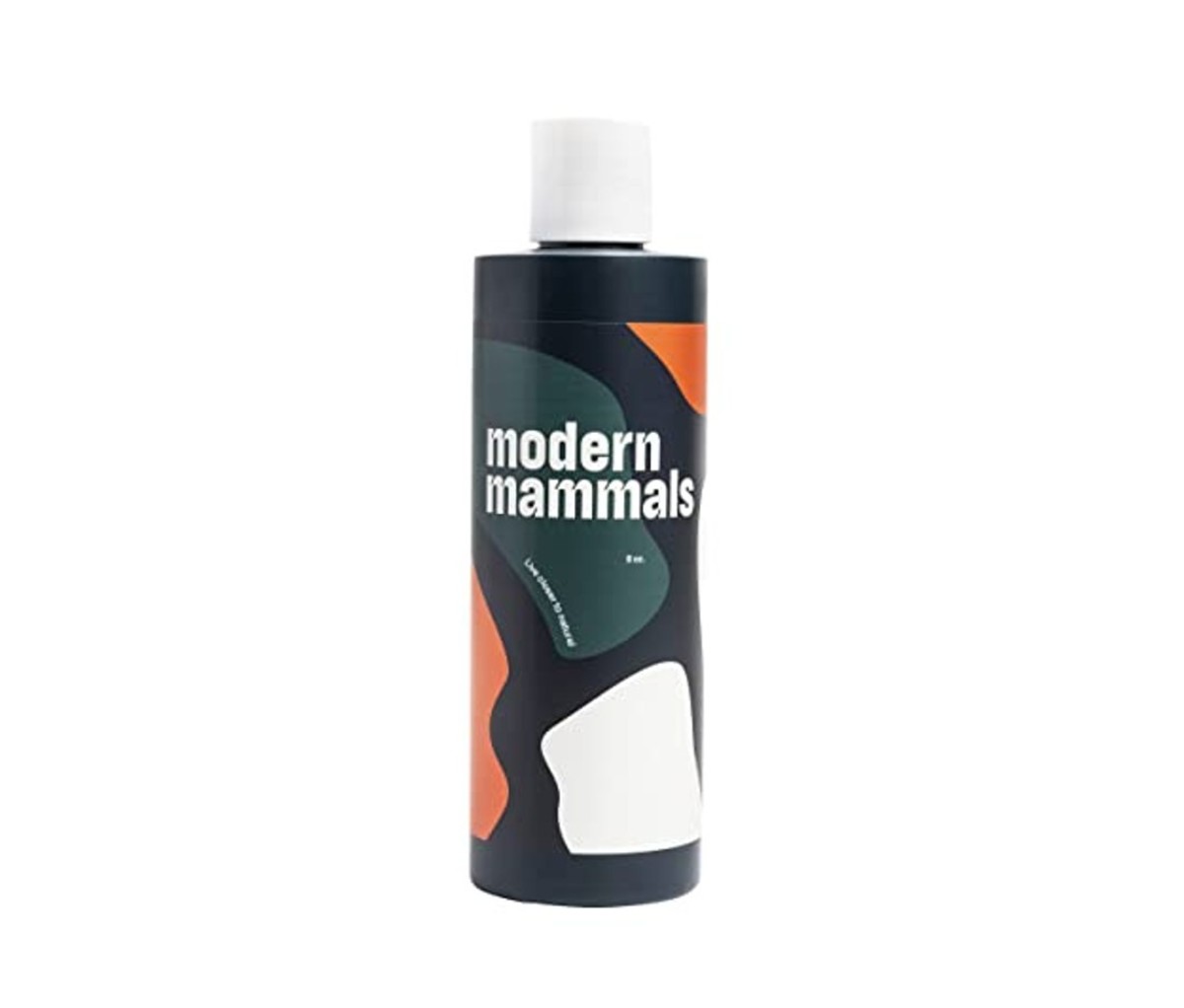 "Welcome to low-maintenance everyday hair care." Well, we don't mind if we do! Modern Mammals insist that ordinary shampoo is too harsh, so they take a different approach. They've created a rinse that refreshes your hair back to its natural balance.
Using this rinse allows your scalp to get the care it needs while preserving the natural moisture in your hair, which is why it has made this list of best products for curly-haired men. If you want to have a great hair day every single day, give this rinse a try.
The rinse takes some getting used to because it has zero added fragrance and doesn't create any suds or lather, but stick with it – your curls won't be disappointed.
[$26; modernmammals.com]
Get it
7. Shea Moisture Coconut Hibiscus Curl Enhancing Smoothie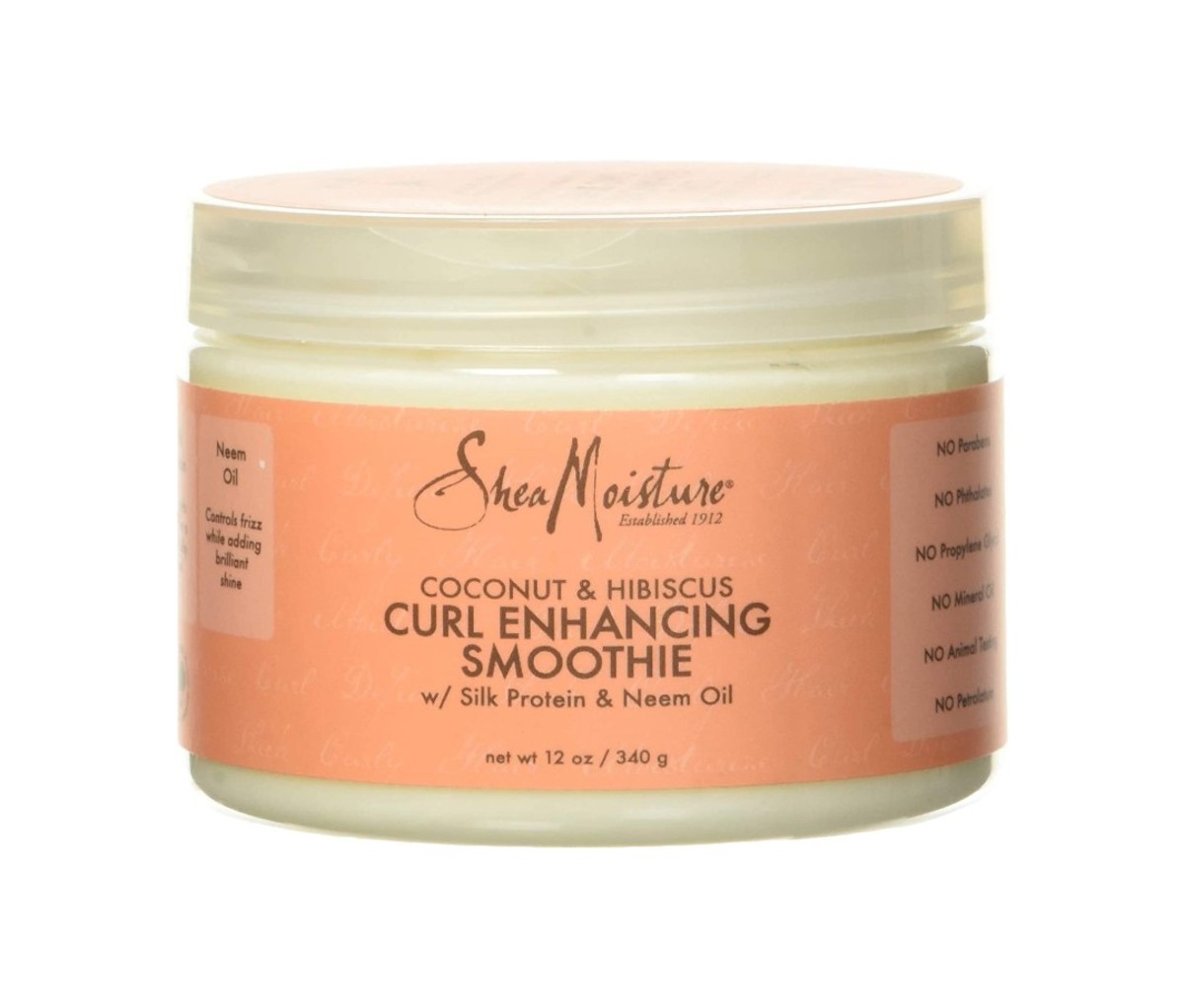 We've heard it a million times from our barbers: Conditioning treatments are one of the best products for curly-haired men. The reason being that conditioning treatments restore moisture without weighing down the hair, and the more moisture retained in your curls, the bouncier they will be.
This Coconut Hibiscus Curl Enhancing Smoothie does just that, allowing your bouncy natural curls to live their best life. This product is jam-packed with the best ingredients, like coconut oil to reduce breakage, silk protein to add a luxurious feel, and neem oil to give you shine. Best part? You'll get all the benefits without breaking the bank!
[$10; amazon.com]
Get it
8. CHI Man In Fine Form Natural Hold Gel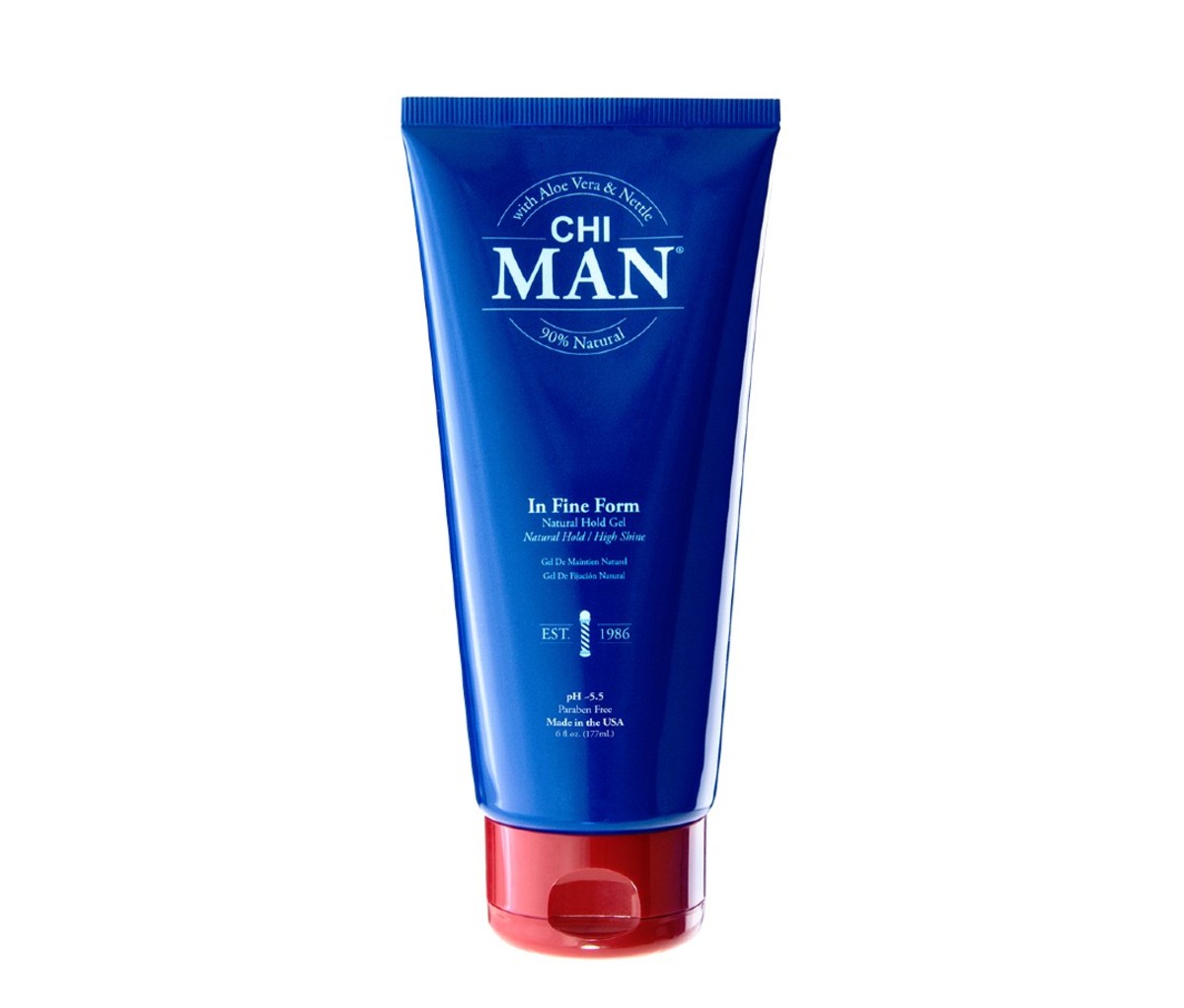 Since this is a compilation of the best hair products for curly-haired men, we couldn't leave out this CHI Man in Fine Form Natural Hold Gel. Honestly, the entire CHI Man line is pretty impressive. It was established with a goal of bringing together modern, healthy ingredients while paying homage to the rich traditional history of men's barbershops.
This gel lives up to its name by giving a totally natural, polished look. Apply it to your damp hair, style as you desire and you'll be ready to roll. With ingredients like aloe vera and provitamin B5, you will be left with high shine and zero dryness or irritation.
[$18; chi.com]
Get it
9. TIGI Bed Head for Men Matte Separation Workable Wax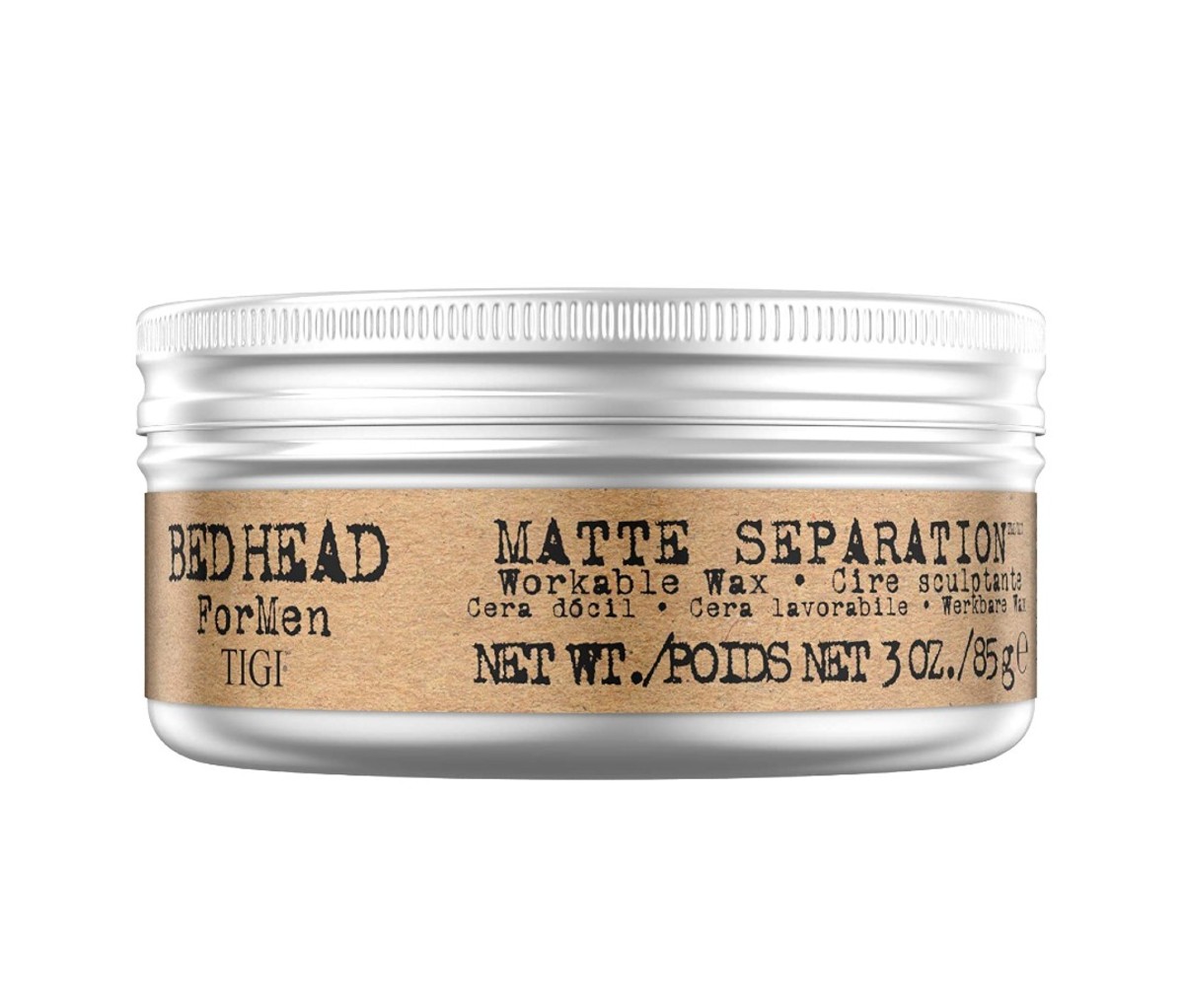 TIGI Bed Head for Men Matte Separation Workable Wax is another male-specific hair product perfect for curly-haired men. Looking to transform your curly hair to that effortless rocker vibe? This is the product for you. But take note: A little goes a long way with this product, so start with a tiny amount and add more as needed.
This Separation Workable Wax provides a firm hold with a matte finish. If you desire more control over the shape your curls take, apply the wax, and then use a hairdryer to melt it into your hair before shaping. Or you can apply it to dry hair and create your desired look with your fingers.
A huge benefit to this product is it does not cause your hair to look greasy or oily due to its matte nature.
[$9; amazon.com]
Get it
10. Ouidad Double Duty Weightless Cleansing Conditioner
Ouidad's Double Duty Weightless Cleansing Conditioner is a multi-use product that is light as a feather and will never weigh your curls down. This product will remove all the dirt, oil and buildup from your hair without stripping away natural oils.
If your curls are in need of a freshening up, use this Ouidad favorite in place of your shampoo, and you'll be good to go. If your curls are feeling dry and limp and you are looking for a luxurious conditioning treatment, you're in for a treat with this cleansing conditioner.
Apply it in sections from root to tip, and distribute with a wide-tooth comb. Massage the product onto your scalp and through your curls, then sit back and relax for five minutes while the product does its thing. Once you rinse it out, you will feel an immediate difference in the texture of your curls.
[$12; amazon.com]
Get it
11. Kiehl's Smoothing Oil-Infused Leave-In Concentrate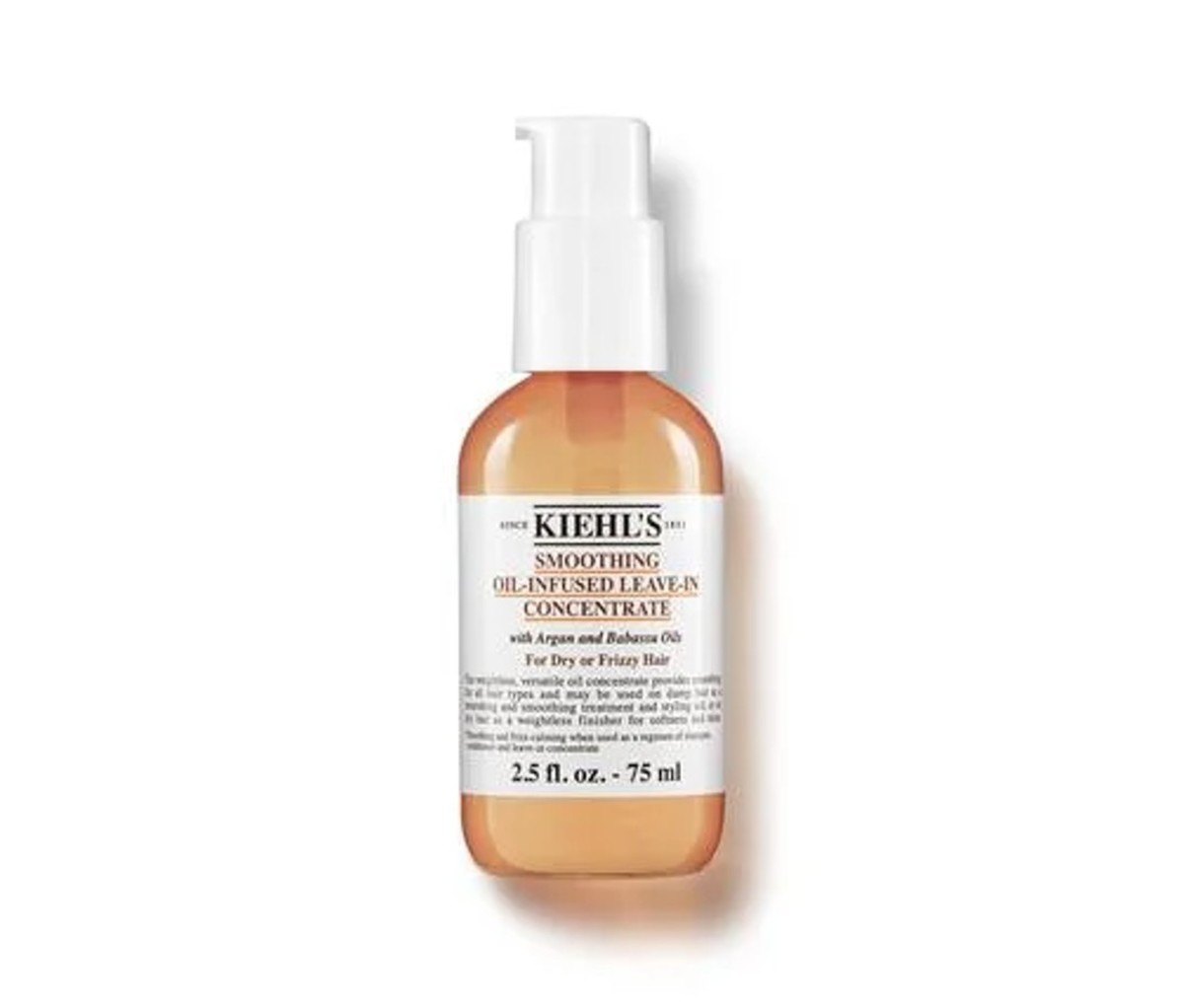 Kiehl's Smoothing Oil-Infused Leave-in Concentrate isn't a product made specifically for curly-haired men, but it has gained quite a following for its ability to transform unruly curls into manageable curls. Kiehl's is a highly reputable brand that got its start in 1851, so they have a long history of providing quality skincare and hair products. This leave-in concentrate is no exception.
It is infused with argan oil and babassu oil, both of which help to promote shine and smooth frizz. You will find that your hair feels nourished and healthy, but not heavy and weighed down. It is a multi-use concentrate, so you can smooth it onto your dry curls to add softness and shine, or use it on damp hair as a styling aid.
Kiehl's Smoothing Oil-Infused Leave-In Concentrate will leave your curls with a deep woodsy scent, unique to the Kiehl's brand, that will be intoxicating to anyone who passes.
[$25; kiehls.com]
Get it
12. OrganiGrowHair Co. Brush Bundle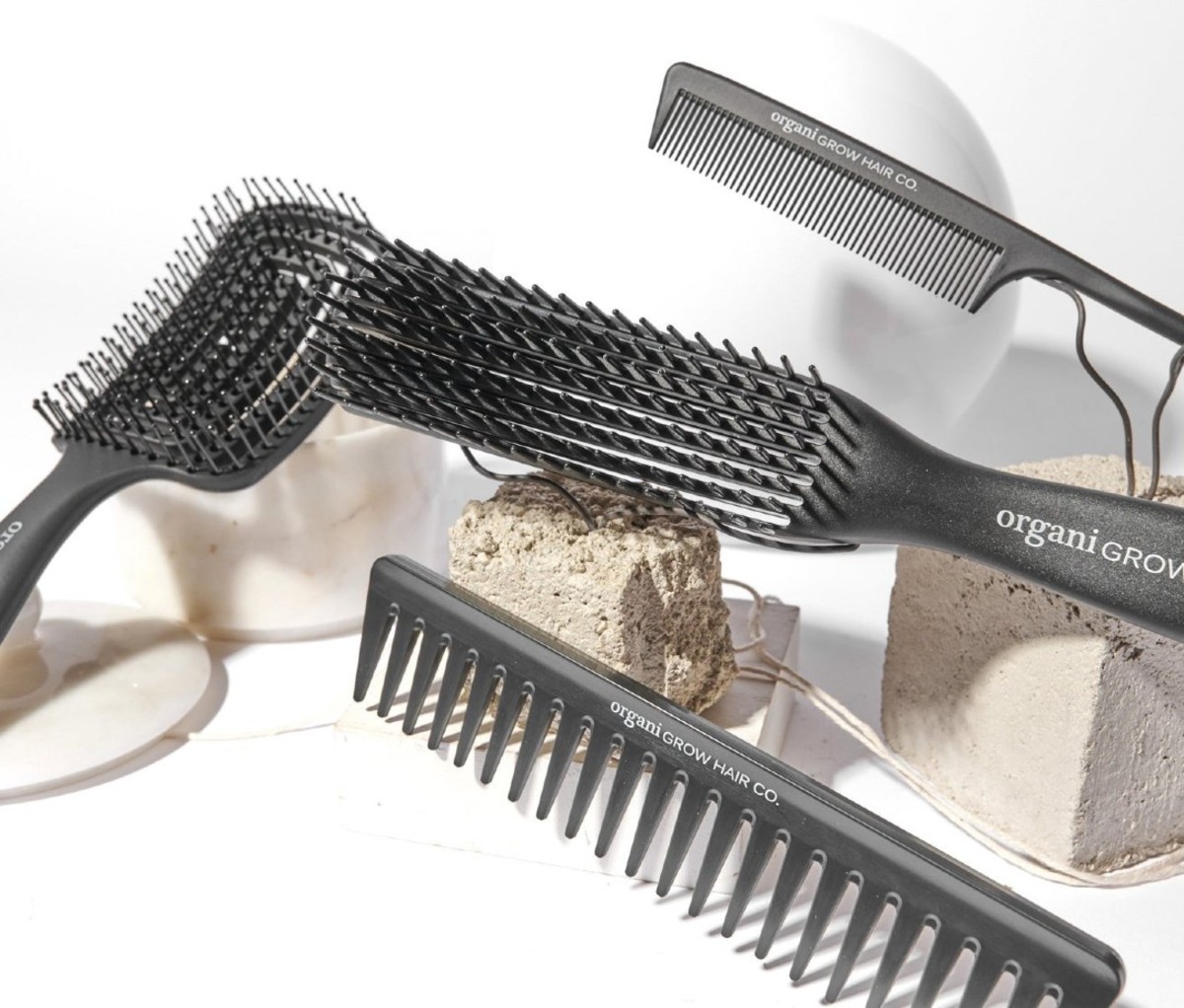 If you haven't explored products from OrganiGrowHair Co., your curls are missing out. This company was started by Kay Cola after she had an extremely bad haircut.
Cola's goal with this brand was to get back her beautiful natural curls, and she spent years researching and experimenting to bring this brand to life. The OrganiGrowHair Co.'s Brush Bundle includes the only four brushes and combs your curls will need. Included in the set are:
– Detangling brush: This brush is designed to get through knots and tangles without tension, making the process effortless. This results in minimal breakage.
– Massaging brush: Massage your scalp in a circular motion with this brush. This will encourage blood circulation and improve your hair growth.
– Wide-tooth comb: This comb is perfect to help you distribute deep conditioning products through your curls. The wide-tooth nature of the comb allows it to glide through your curls without getting caught.
– Parting comb: Use this comb to get the perfect, straight part through your curls. The small bristles are useful in helping your hair lie down while styling.
[$17; theorganibrands.com]
Get it
13. Artnaturals Organic Moroccan Argan Oil Shampoo and Conditioner
Artnaturals is a brand that, according to the company, was born out of "a desire to free beauty from high prices, toxic chemicals, and all around bad vibes." Any brand that was built on removing bad vibes is a brand we can get behind!
The Artnaturals Organic Moroccan Argan Oil Shampoo and Conditioner set is packed full of everything your hair needs and omits anything it doesn't. This duo works in tandem to give you daily nourishing, strengthening, deep hydrating repair.
The argan oil will stimulate healthy, strong, new hair and will work to reduce thinning. Aloe vera brings the hydration and shine to give you the bouncy curls you love. The ArtNaturals Organic Moroccan Argan Oil Shampoo and Conditioner duo is completely plant-based and gentle on your hair, meaning this set can be used every day rather than alternating with other shampoos or conditioners.
[$25; amazon.com]
Get it
14. Brickell Men's Texturizing Sea Salt Spray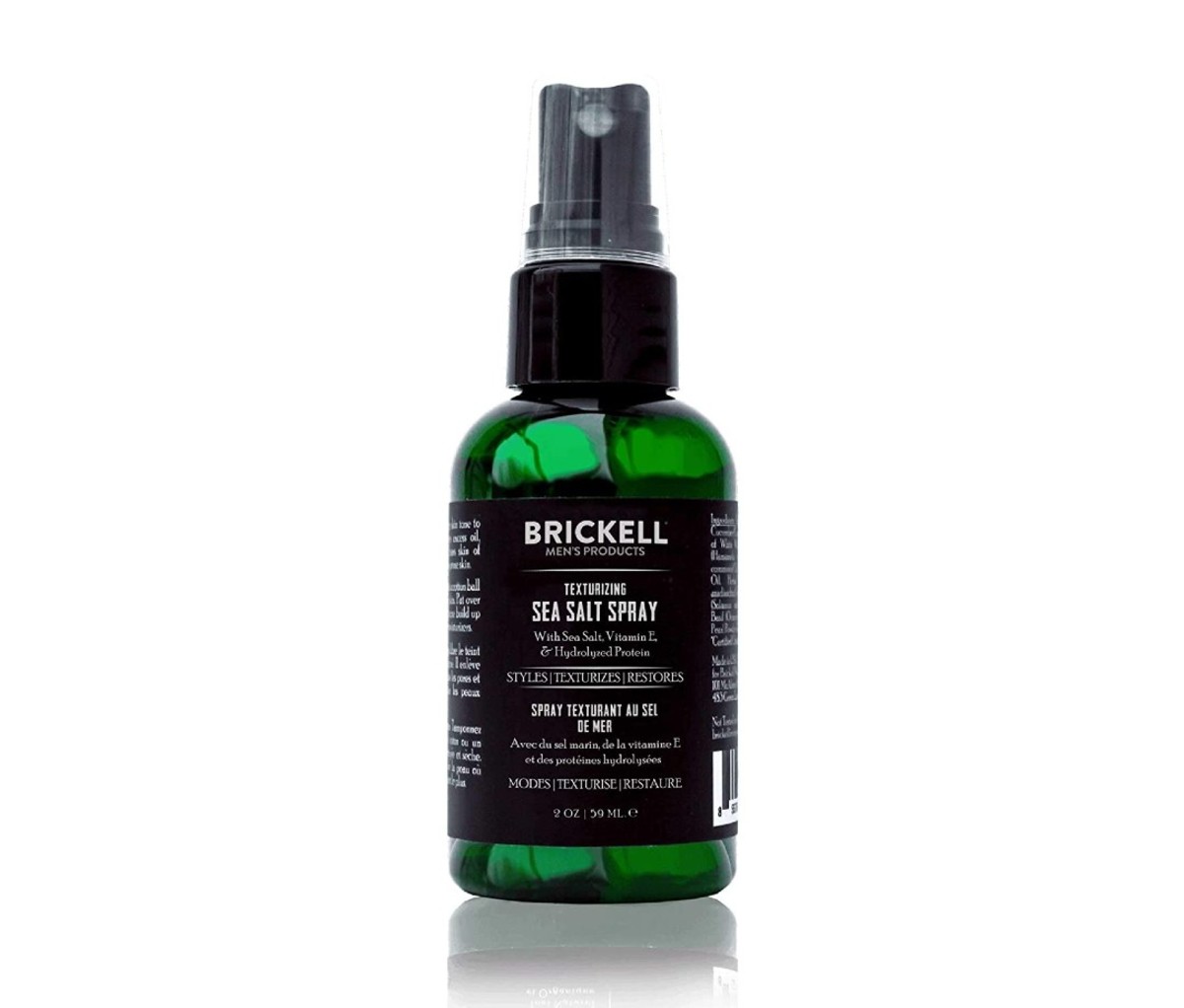 Brickell Men's Products claim to make the best skincare and grooming products for men to put on their body, and their reviews back up those claims. All of their products are made from high-quality, organic, natural ingredients, resulting in effective skincare and grooming products. They even guarantee it!
Brickell Men's Texturizing Sea Salt Spray for Men is an alcohol-free sea salt spray that will give your curls a naturally windswept look. It can be used daily, and will help add texture, lift, and reinforce your natural curls.
Scented hair products are not everybody's cup of tea. If you'd rather rock your natural scent or favorite cologne, this texturizing sea salt spray is not going to stand in the way of that. Enjoy the benefits of this hair product without added fragrance. If you use this spray every day, the bottle should last you a full two months.
[$16; amazon.com]
Get it
15. Maui Moisture Curl Quench + Coconut Oil Curl Milk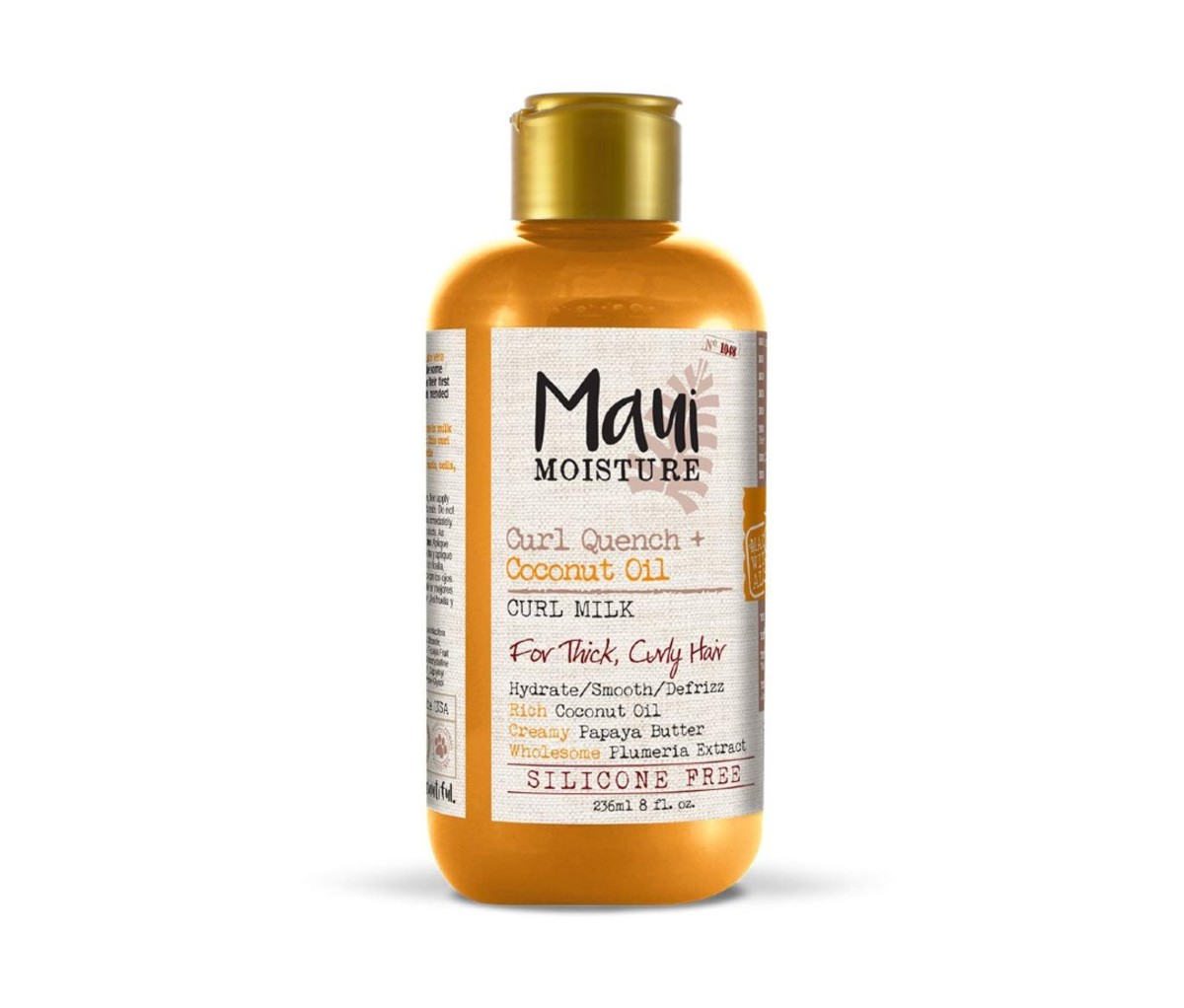 This vegan, silicone-free, paraben-free leave-in treatment is the ultimate product when it comes to hydrating and detangling thick curly hair. Maui Moisture Curl Quench + Coconut Oil Curl Milk is marketed specifically for thick and tightly curled hair. This product will help detangle and defrizz, all while helping define your curls.
Leave-in treatments continue to work long after they are applied, so apply a small amount of curl milk to your palm, rub your hands together and apply to your damp hair from root to end.  Maui Moisture is inspired by the tropical islands of Hawaii, and the fragrance from this product will make you feel like you're on a beach getaway.
[$9; amazon.com]
Get it
16. Dove Amplified Textures Super Slip Detangling Conditioner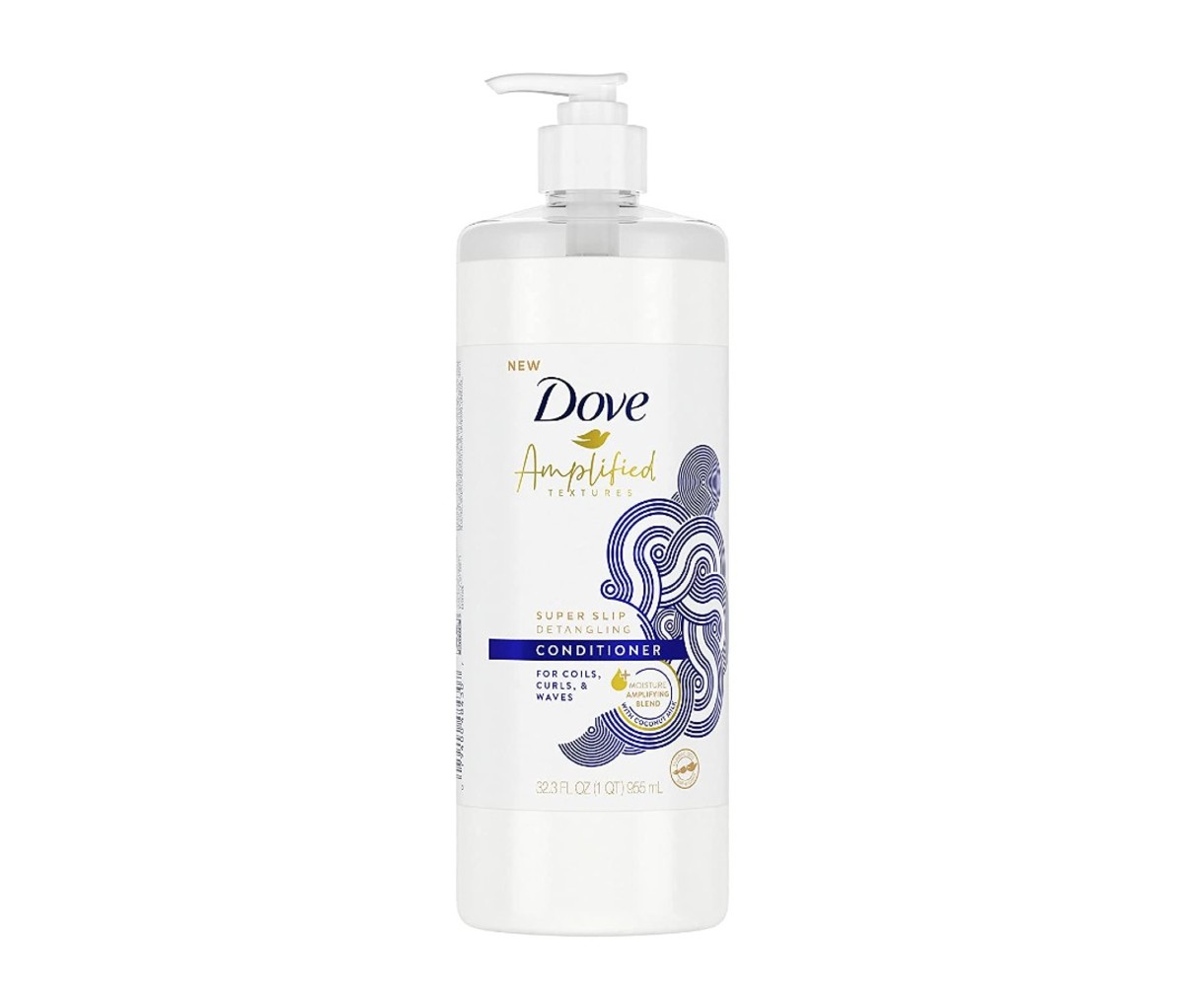 Dove is one of the best-known brands in hair- and skin-care, and for good reason. In recent years, Dove has continued to adapt and expand their product line to account for specific hair types. One of their newer lines is the Dove Amplified Textures line, which was created to enhance the natural beauty of curls, coils and waves.
With Dove Amplified Textures, you can give your unique naturally textured curls the extra dose of care they deserve. Their Super Slip Detangling Conditioner will detangle your curls in a gentle but effective way. It's infused with coconut milk to allow your comb to slip right through and works to strengthen your hair so that your unique texture can show through. Simply apply it to your hair after cleansing (preferably with Dove Amplified Textures Hydrating Cleanse Shampoo), and make sure to concentrate it on your mid-lengths and ends.
Let the product sit in your hair for a few minutes before rinsing. As with all Dove products, the Super Slip Detangling Conditioner is affordably priced and easily accessible.
[$20; amazon.com]
Get it
17. Uncle Jimmy Curl Kicker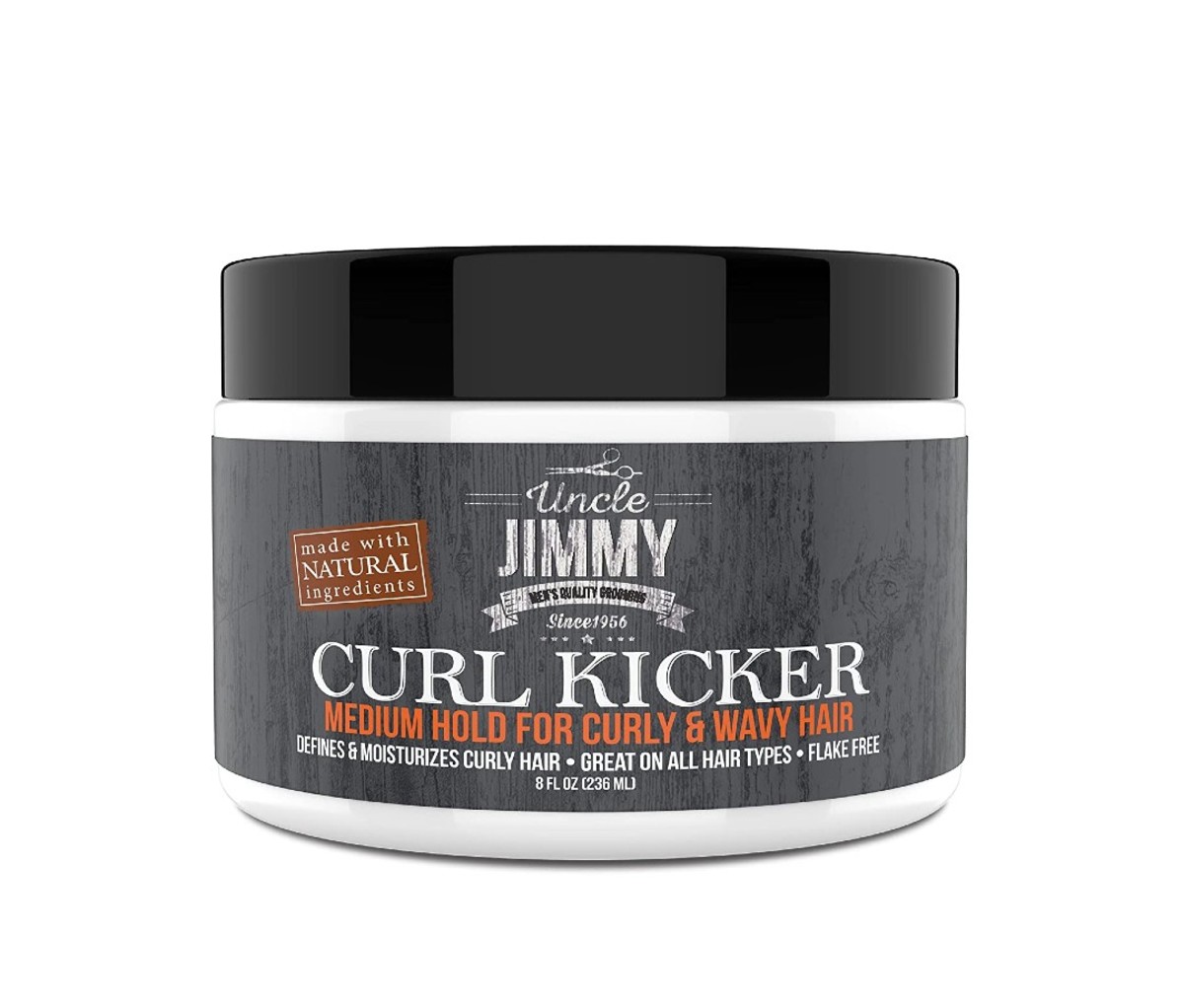 Uncle Jimmy Grooming Products have an entire line intended to promote healthy hair, beards and skin. The brand believes that they can make the difference between good hair and bad hair, and if having bad hair isn't a risk you're willing to take, we highly recommend checking them out.
Their Curl Kicker is a flake-free cream that provides a medium hold for curly and wavy hair, while delivering intense moisture. It is made up of essential oils and extracts, allowing it to work with your hair's natural system to bring out the natural texture of your curls.
To use Uncle Jimmy Curl Kicker, section your curls and massage the cream from root to end. Curl Kicker will help to define all types of curls, so once you apply it you can let your curls do their natural thing.
[$14; amazon.com]
Get it
Conclusion
Here's hoping that, after reading this list of the 17 best products for curly-haired men, you have found your holy grail. Confidence in beautiful curly hair is not a feeling that should be exclusive to women.
Whether you're looking to add volume, redefine your coil, decrease frizz or condition your curls, there is a perfect product out there for your hair, and it's more than likely on this list. So, pick a product, give it a try and rock those luscious curly locks.
For access to exclusive gear videos, celebrity interviews, and more, subscribe on YouTube!