This article was produced in partnership with Blu Atlas
You're a busy man and you need a scent that will last through all the ups and downs of your day. So where to begin? How about with this list of the best fragrances for men that last long?
How Long Can Scents Last?
A quality cologne will last anywhere from four to six hours after you first spray it. Of course, some stick around longer and some fade faster. If you're headed into a long day of work followed by a night out with the guys, you probably want to throw your cologne in your bag to refresh once the scent has dissipated.
Which Notes Last the Longest?
Fragrances are structured to include three layers: the top, mid, and base notes. These layers determine what you smell when you first spray the fragrance and then what lingers throughout your day.
Top Notes are usually the lightest fragrance notes that are used to form a first impression. This is what you smell when you give the cologne its first spritz and will last about 5-15 minutes after application, depending on a few factors. Top notes are often citrus or floral based–light, airy, refreshing, but not built to last.
Mid Notes form the heart of the fragrance and typically make up the bulk of the formula. These will hang around for about 2-4 hours after you've sprayed your cologne. Typical mid notes include mellow, herbaceous scents or spices such as lavender or clary sage. Sometimes you'll find leather or woody scents in the heart of the fragrance as well. Since this is the most significant part of any fragrance, you'll want to make sure you choose a product with mid notes that you enjoy.
Base Notes are the last to appear and the last to fade. They can linger for around 4-6 hours after application, sometimes more. The base of a fragrance is usually made up of the heaviest, warmest scents. This may be vanilla, tonka bean, patchouli, or sandalwood.
What Makes a Fragrances Last Long?
If you've experimented with different colognes, you've probably discovered that some scents seem to linger much longer than others. But what is the actual reason behind that? Well, according to fragrance experts, there are a few different factors that contribute to the sillage, or the length of time a scent stays in the air once you've sprayed it.
• Concentration. (The first, and perhaps most obvious, reason that some colognes last longer than others is their concentration. The more concentrated a scent is, the more potent its smell will be and the longer it will last. That's why you should keep in mind cologne concentration when picking out a long-lasting fragrance.)
• Fragrance Notes. (Most fragrances are made up of three layers: top notes, mid notes, and base notes. The top notes are what you smell when you first spray a cologne, the mid notes are the heart of the fragrance, and the base notes linger long after the top and mid notes have faded. Some inexpensive fragrances don't include a base note, which can explain how short-lived they are.)
• Skin Chemistry. (Believe it or not, you have a lot more to do with the sillage of your cologne than you might think. Dry skin lacks the oils necessary to distribute the scent, and therefore can cause a cologne to fall flat. One way to control this is to apply some moisturizer before spritzing on your cologne.)
Which Types of Fragrances Last the Longest?
There are a few different strengths of fragrance, and the strongest ones are also the longest lasting. Depending on how many hours you're hoping to smell great, you'll want to look for the proper concentration.
• Eau de Cologne (2-5% concentration, lasts up to two hours.)
• Eau de Toilette (5-15% concentration, lasts up to three hours.)
• Eau de Parfum (15-20% concentration, lasts up to five hours.)
• Parfum (20-40% concentration, lasts up to ten hours.)
Tips to Make Your Scent Last All Day
If you're playing the long game, try these tricks to make your fragrance last:
• Apply to Pulse Points. Generally you're supposed to apply cologne where your skin is thinnest, like on your wrists, behind your ears, or on your neck. Your body heat is what helps to jumpstart the fragrance process and distribute the scent over time.
• Don't Rub it in. You may have seen men apply cologne to one wrist and then rub their wrists together. This can actually cause the top note to fade faster. Instead, just apply to your pulse points and stop there.
• Shower First. Applying cologne right after a shower may be helpful, as the steam in the bathroom will activate the fragrance. Plus, clean skin means there is no dirt or oil to get in the way of scent distribution.
• Moisturize Your Skin. Avoiding dry skin will help your natural oils take over their job of diffusing the fragrance.
• Layer Your Fragrance. If you have a favorite cologne, look for body lotions, aftershaves, or deodorants with similar scent profiles. Applying these products together will help the smell stick around for longer. You can also apply more than one cologne at once, or stagger them throughout the day to ensure some fragrance lingers.
• Choose the Right Base Notes. Base notes are the ones that stick around the longest, so look for a cologne that has a strong base. Notes like honey, chocolate, or vanilla—fragrances associated with foods–typically last the longest.
• Make Sure it Hasn't Expired. Most colognes are only good for about 3-5 years, so if you've had a bottle for longer than that, there's a chance that most of the scent has evaporated.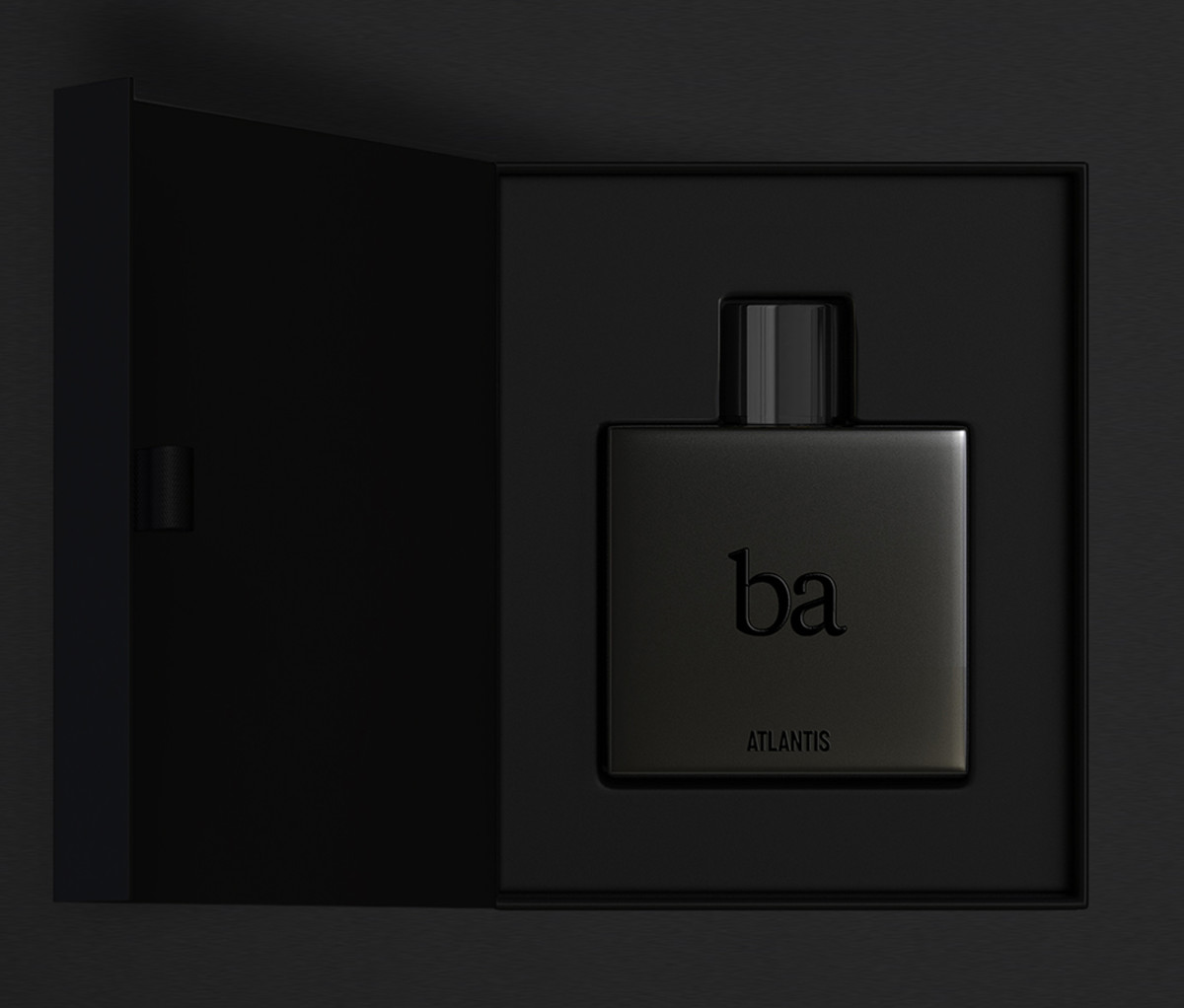 This eau de parfum by Blu Atlas is in it for the long haul. Atlantis' warm and rich base notes of oak-moss, orris, ambrette seed and violet have serious staying power, so you won't have to reapply constantly during the day.
The scent itself is equal parts refreshing and exhilarating. Like a hike in the woods that ends up on a rugged mountain peak covered in mist. It will wake you up and motivate you to strive for whatever it is your heart desires. Top notes of bright citrus get you going, then lavender, clary sage, peach and apricot carry you on through the day until you're left with that inviting base that makes this one of the best perfumes for men that last long.
Best For: This versatile cologne can be worn year-round but shines in warmer months, day or night.
[$100; bluatlas.com]
Get it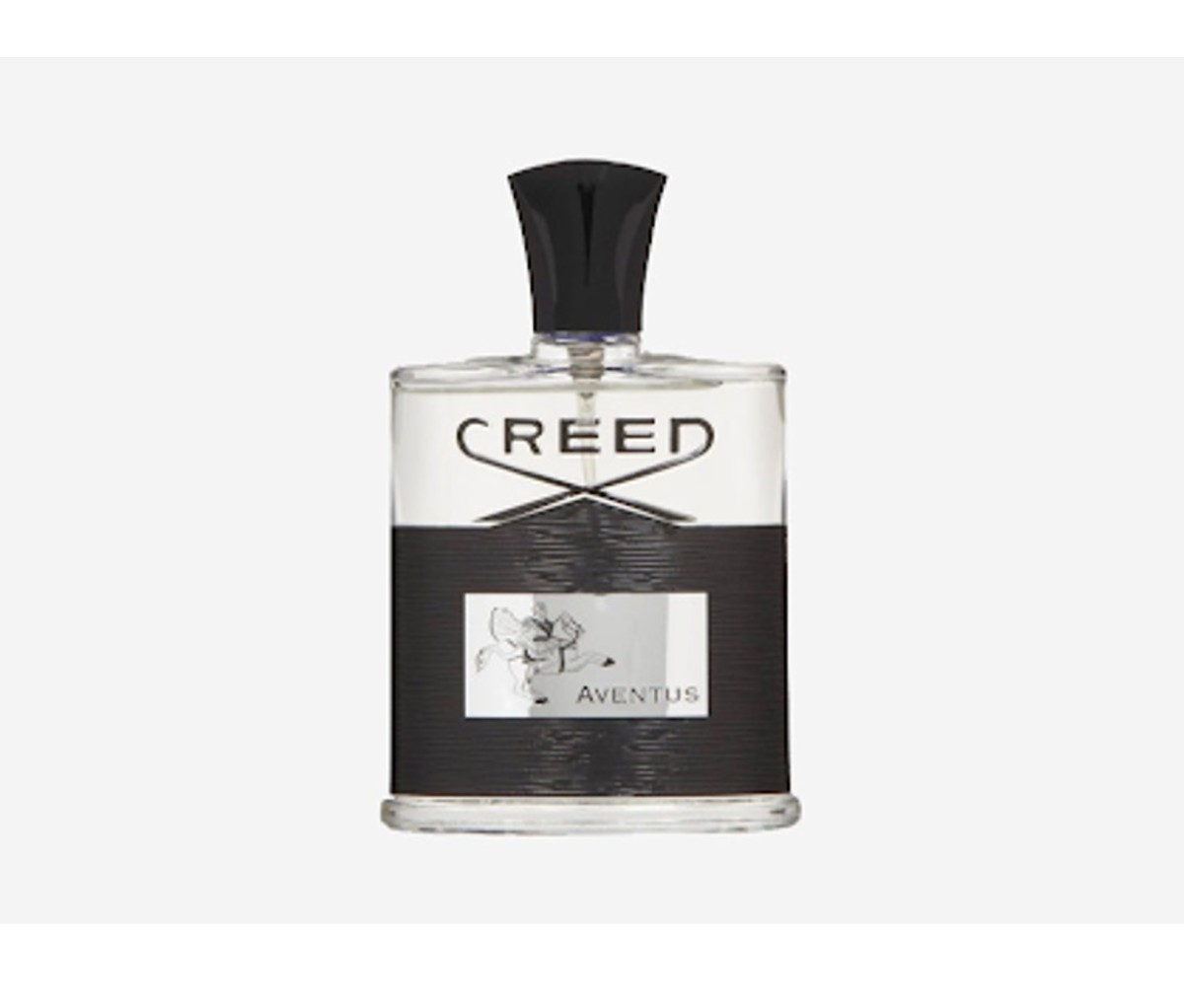 2. Creed Aventus
If you know anything about the world of men's cologne, then you definitely have heard of Creed Aventus. This iconic scent starts off with pineapple, cassis, apple, and bergamot which unfold to reveal a heart of rose, jasmine, birch, and patchouli. The longest lasting part of the fragrance, however, is the base of oak moss, vanilla, and ambergris.
Men claim that this scent has carried them through a long day of work and into a dinner date afterwards with that warm base still going strong. Part of the reason this cologne lasts so long is that Creed exercises strict quality control, meaning that only special, rare ingredients make it into this blend. And you reap the benefits!
Best For: Make this your spring and summer date night cologne, although it works in fall and winter, too.
[$335; nordstrom.com]
Get it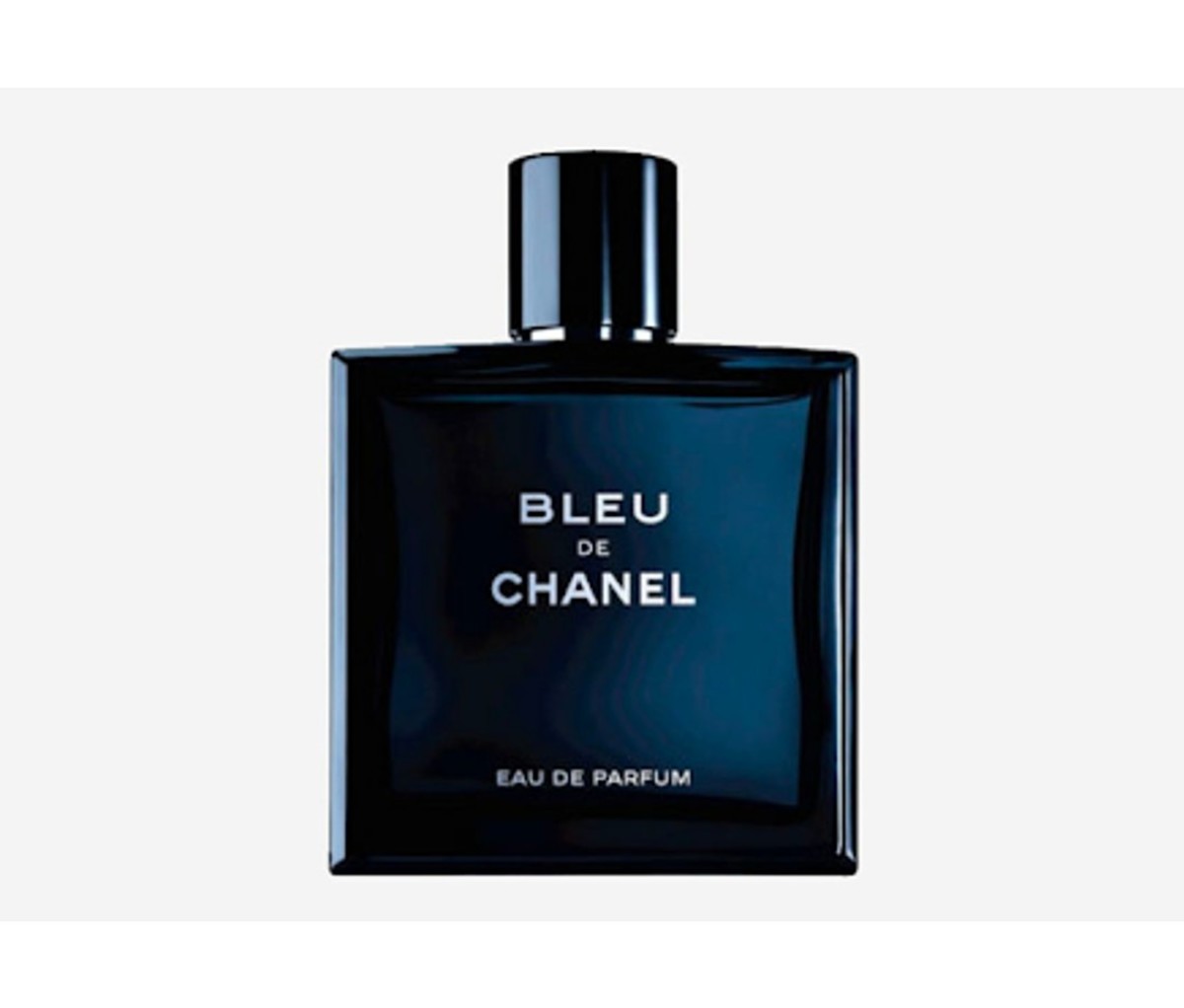 3. Bleu de Chanel
Here we have another high-quality classic that's been a signature scent for many men since it was first released. This is a year-round scent that's so versatile it transitions effortlessly from work to the bar to lounging around at home, or whatever else you might get up to!
The top notes strike with zesty grapefruit and an aromatic accord, followed by dry cedar and a base of sandalwood. The scent comes in an Eau de Toilette, Eau de Parfum, and Parfum, so you can choose the concentration that best fits your needs.
Best For: This cologne may be a little heavy for summer, so wear it during the colder months either in the day or night. (It lasts so long it may get you through both.)
[$90; sephora.com]
Get it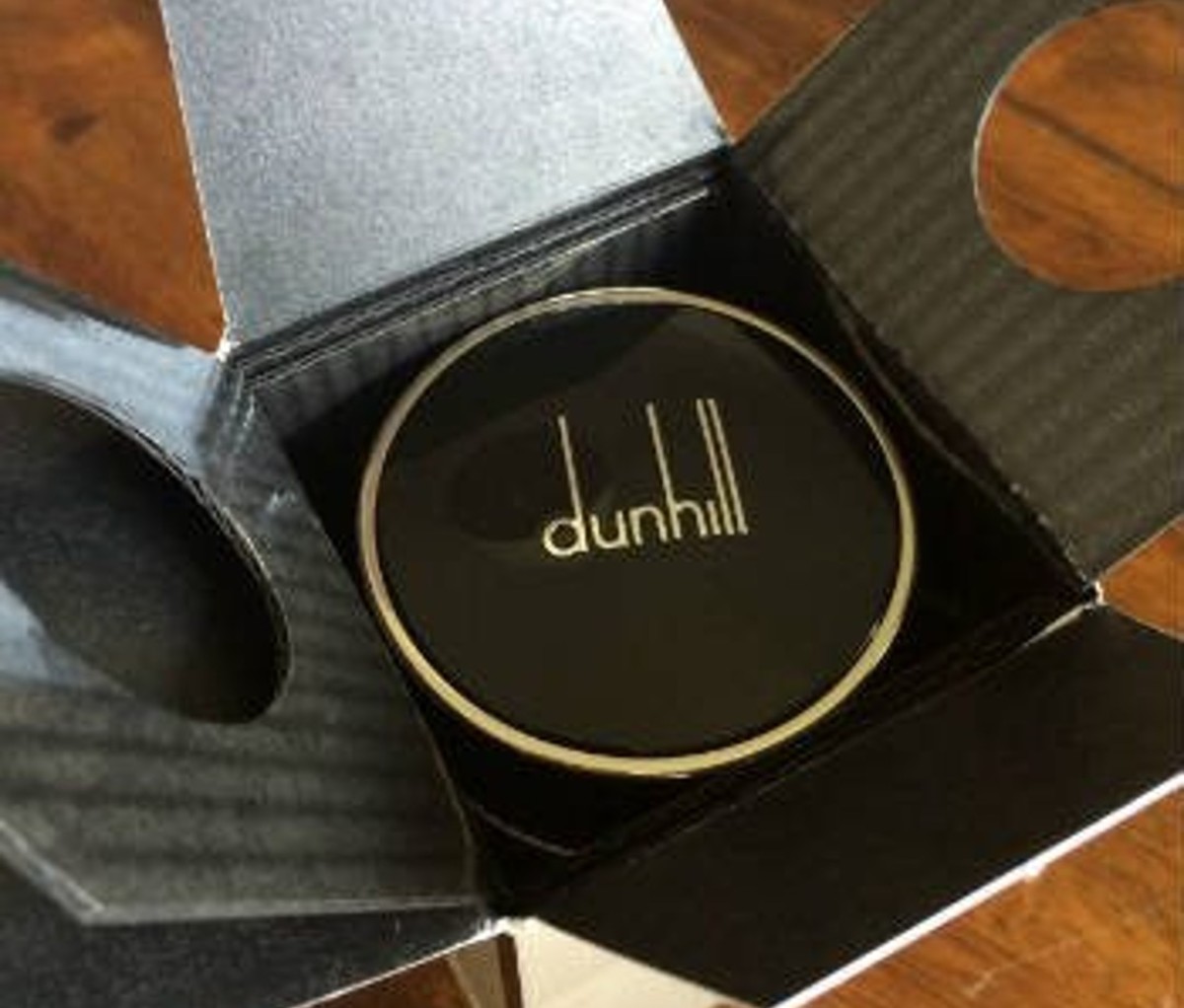 4. Dunhill Icon
This fan-favorite from 2015 combines classic luxury with modernity in a long-lasting scent for every man. It opens up with neroli, petitgrain, and pepper which then fades into lavender, sage, and juniper with a lingering base scent of oakmoss, agarwood, and labdanum. Icon is sensual in a reserved way; more stoic and sophisticated than in-your-face. If one thing's for sure, though, it's that Icon is one of the best perfumes for men. Period.
Best For: Wear this in transition seasons for the best match.
[$39; walmart.com]
Get it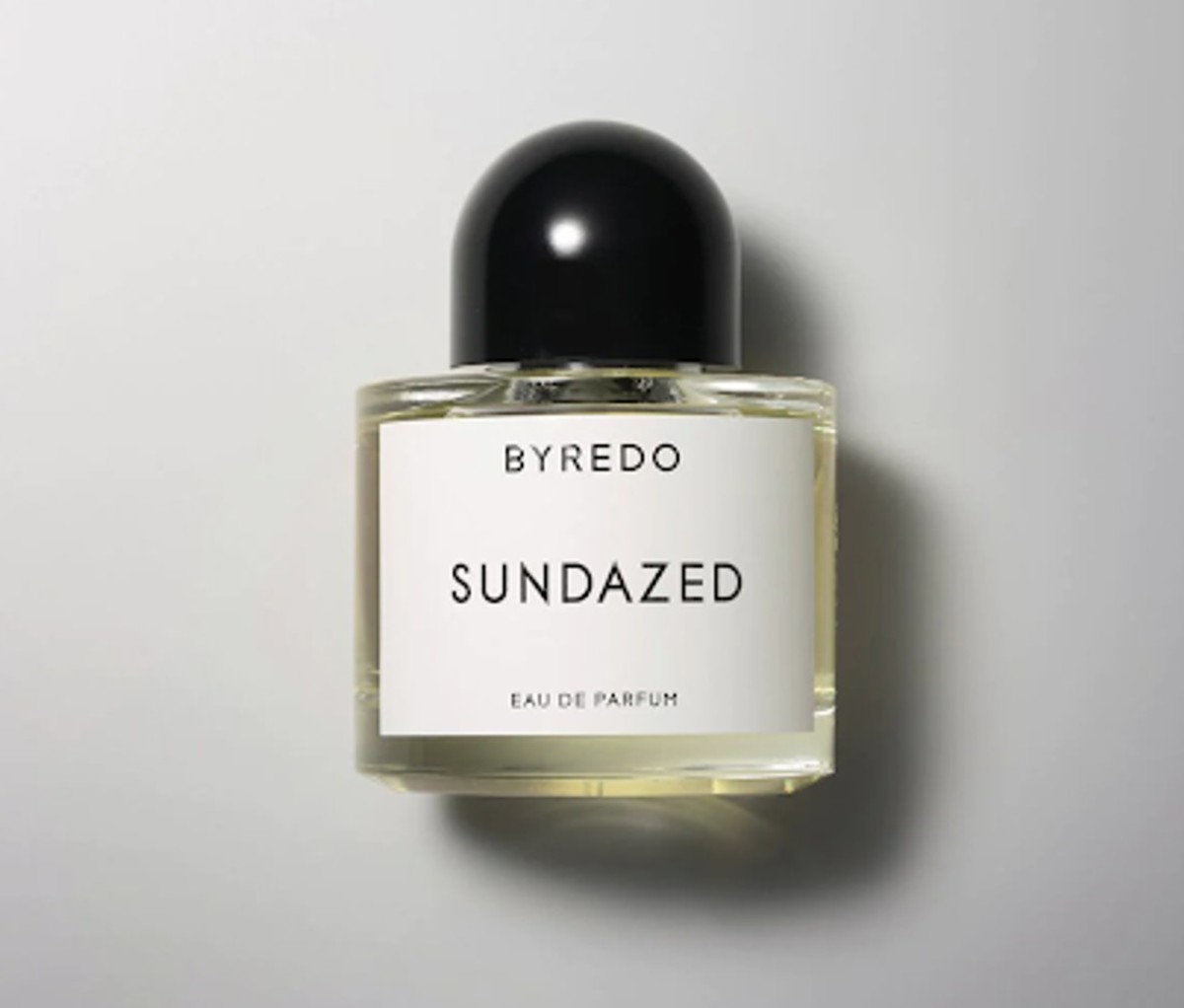 5. Byredo Sundazed
This highly concentrated parfum is an aromatic journey, not just a scent. Byredo has managed to bottle the exact sensation of soaking up rays of sun and all the joy that arises from a sunny day. While it is billed as unisex, we think this fragrance suits men best.
Citrusy top notes give way to neroli mixed with sensual jasmine, then reveal white musk at the base. This fragrance is a perfect complement to a warm summer day, and lasts into the summer night, too.
Best For: Summer days and nights–any time when the sun is shining and the birds are chirping.
[$196; byredo.com]
Get it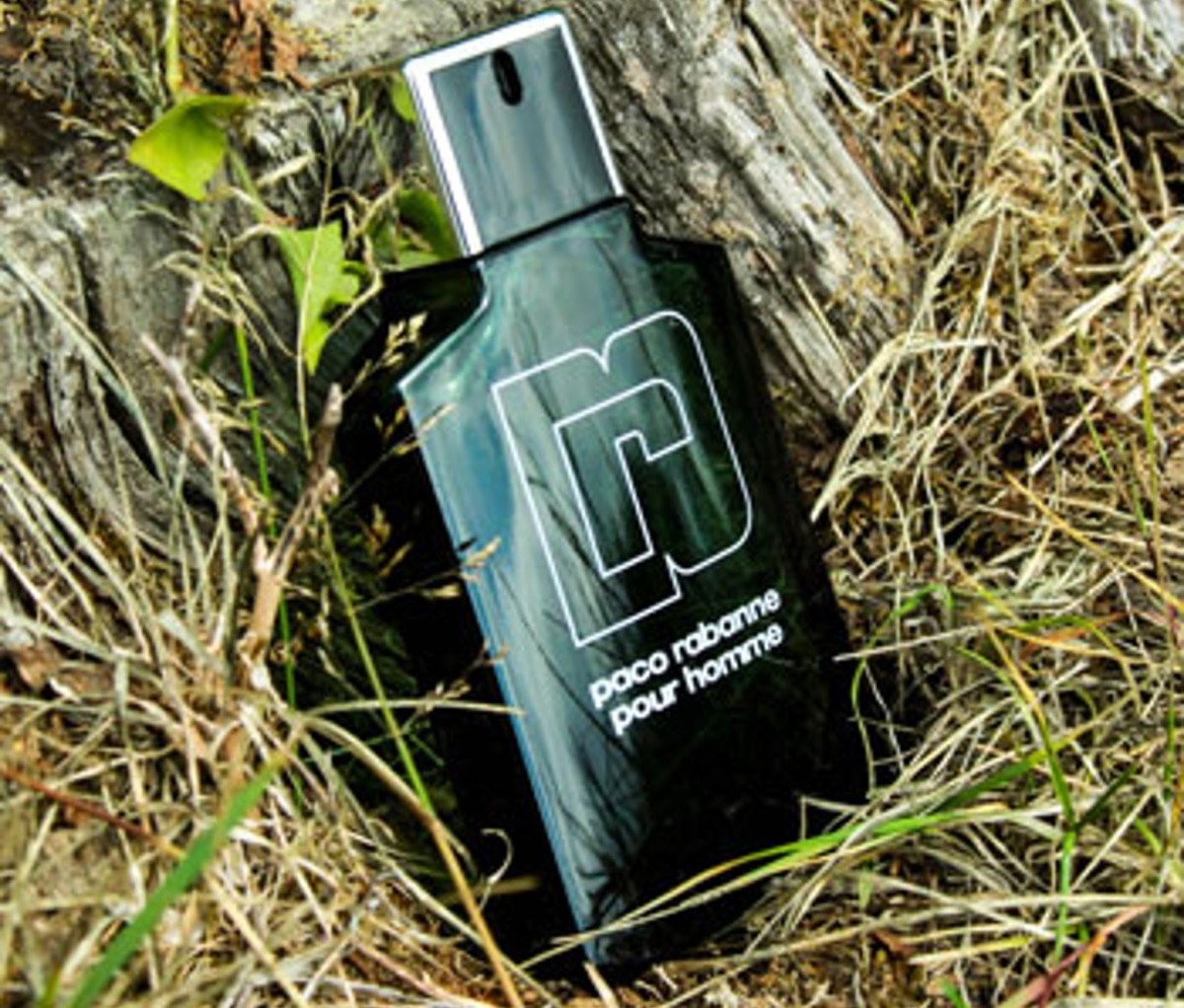 6. Paco Rabanne Pour Homme
This iconic fragrance launched in 1973, and has been a go-to for men ever since. It's especially poignant as a springtime fragrance, with a green blend of herbs and honey. Even though this comes as an eau de toilette, its high quality ingredients and powerful base notes make this fragrance a contender in the battle for longest lasting cologne.
The first whiff you take of this cologne will be a verdant mix of rosemary, sage, and rosewood. The heart of the fragrance comes from notes of lavender, geranium, and tonka bean, and the strong base resounds with notes of oakmoss, honey, and labdanum.
Best For: Throw this in your bag during spring and summer for an instant refresher whenever you need one.
[$100; macys.com]
Get it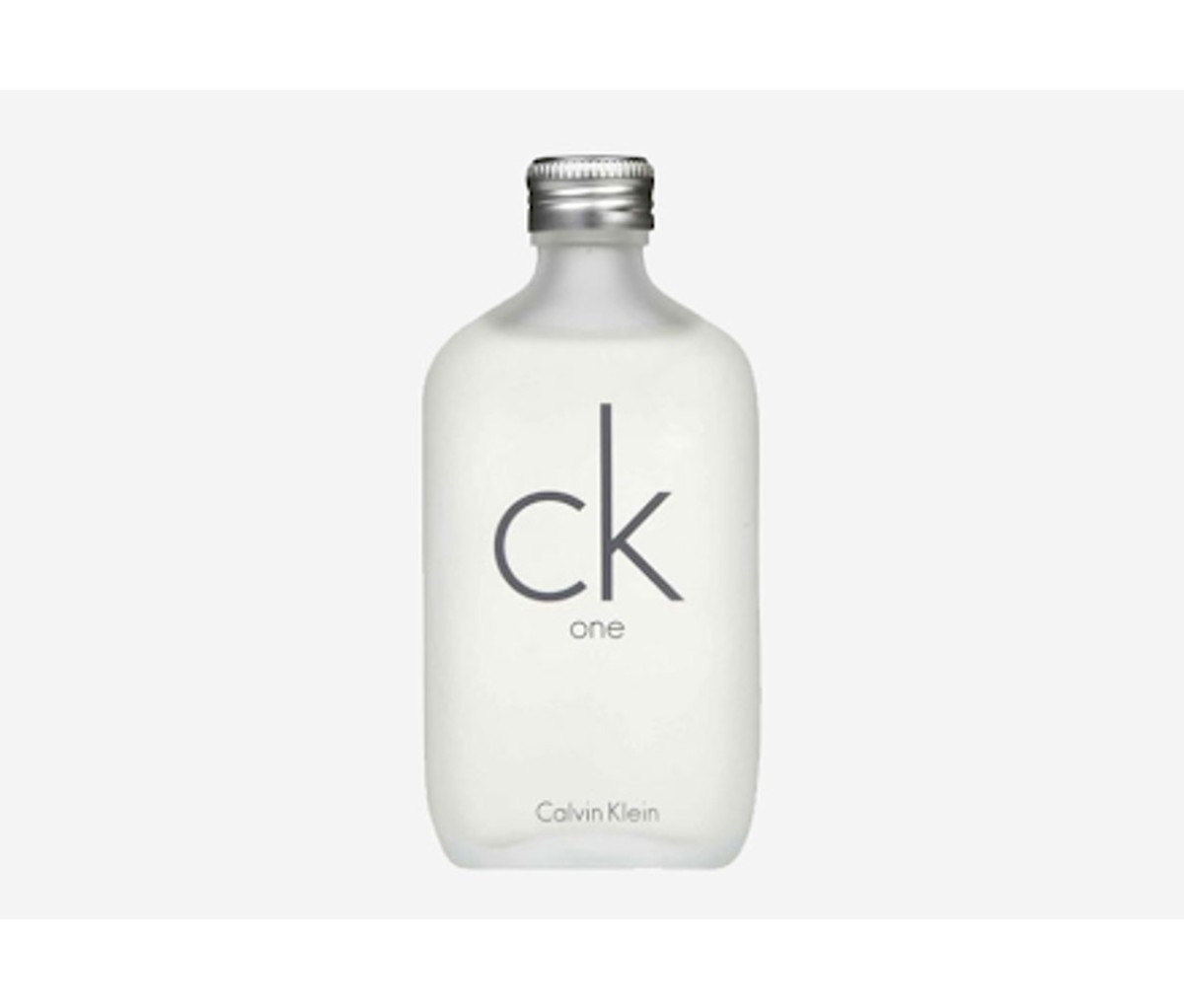 7. Calvin Klein CK One
This scent is just as minimalistic as its bottle, and that's why men and women alike have gone crazy for CK One for decades. If you love a subtle fragrance that smells fantastic but isn't overbearing, you'll want to add this guy to your collection.
Bright, citrusy top notes blend with papaya and cardamom for a breath of fresh air, then floral and nutty notes make up the heart and base notes of a green accord, cedar, sandalwood, green tea, and amber finish strong. Expect this scent to linger for somewhere around six hours before you need a refresher.
Best For: Casual hang-outs with friends in the summer.
[$79; amazon.com]
Get it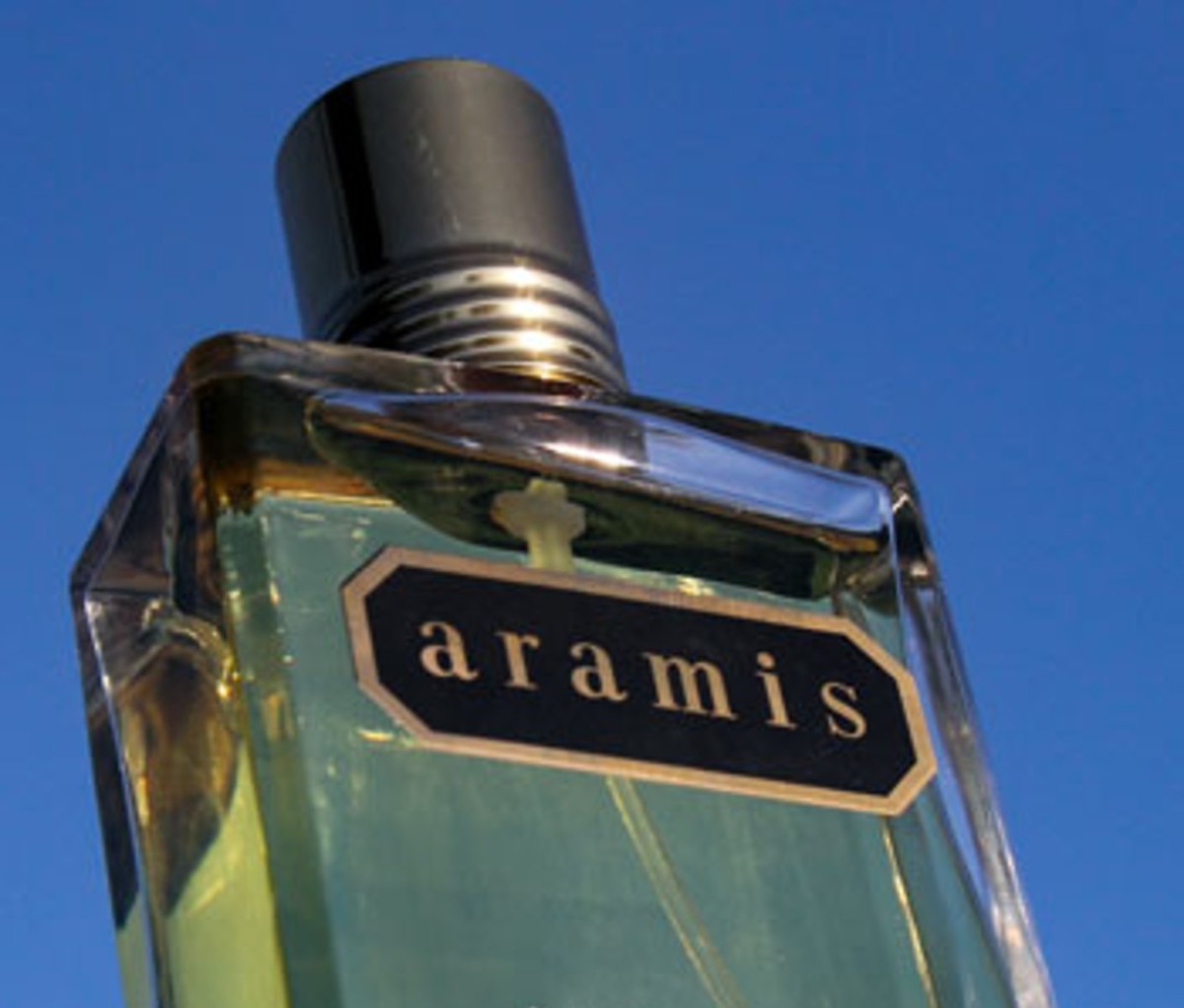 8. Aramis
We have a powerhouse of fragrance here, so make sure to apply conservatively! You might even spritz this on before you start your day and still smell it on yourself the next morning, that's how potent this cologne is.
The classic masculine scent profile starts out with bergamot, artemisia, thyme, and pepper, which unfold into jasmine, patchouli, cloves and sage which then are outlasted by sandalwood, guaiacwood, and labdanum.
Best For: Wear this to spice things up in the winter months or whenever there's a chill in the air.
[$55; amazon.com]
Get it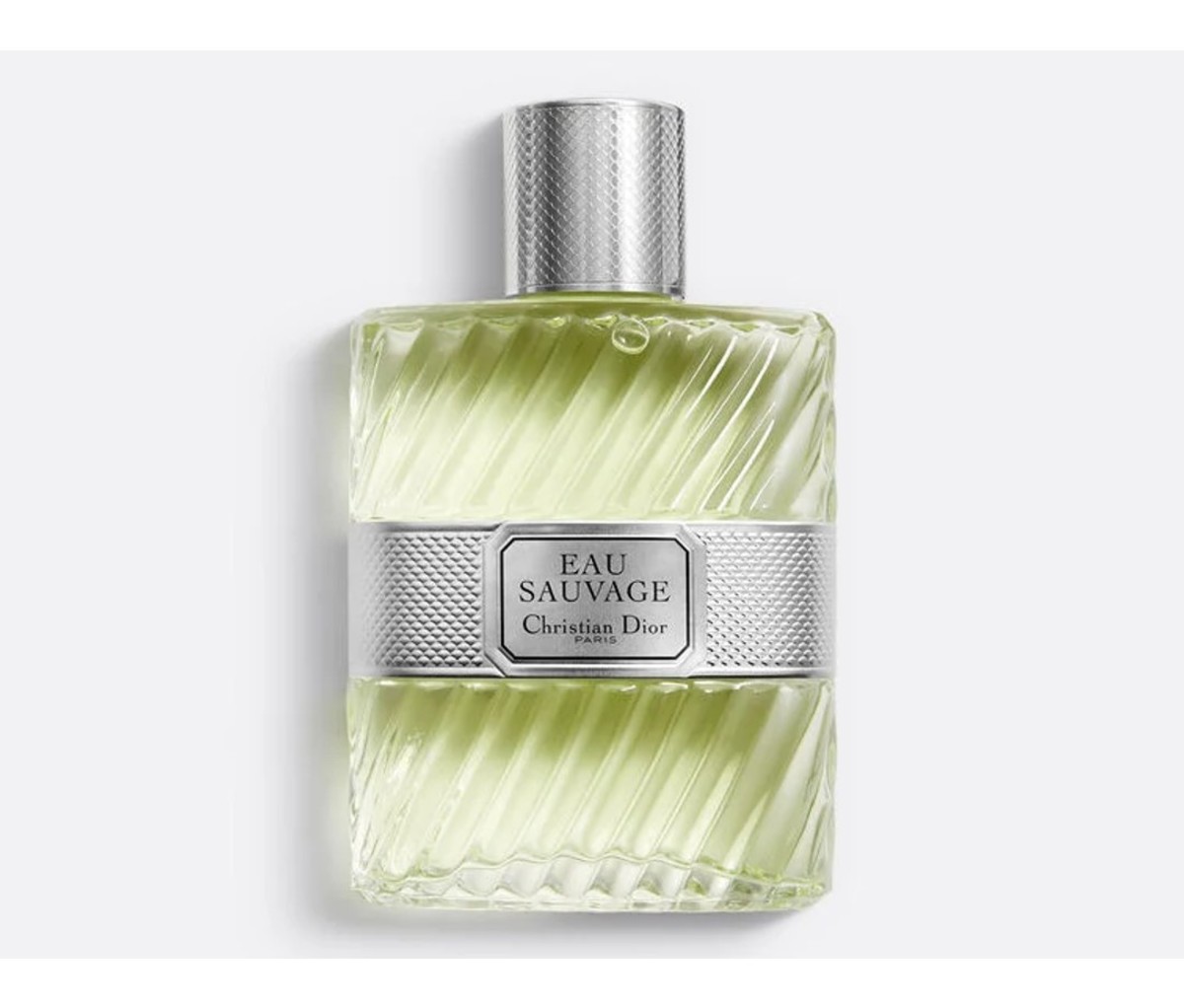 9. Dior Eau Sauvage
Make this your going out fragrance and you'll stay smelling sexy and sophisticated no matter how hot and sweaty the club gets or how long you're at the bars. It comes in a few different intensities, so pick your poison and opt for a parfum or an eau de toilette.
For the first 15 minutes after application, you'll be surrounded by the aroma of zesty citrus mixed with savory spice. Next, leather and tonka bean will join the party and make way for warm sandalwood. Dior's perfumer, François Demachy, was inspired by "wide-open spaces" when putting together this blend, so expect all the raw yet polished notes of the wilderness in this aromatic experience.
Best For: Users say that this fragrance best matches summer weather, although you can wear it when going out at night during the winter as well.
[$104; dior.com]
Get it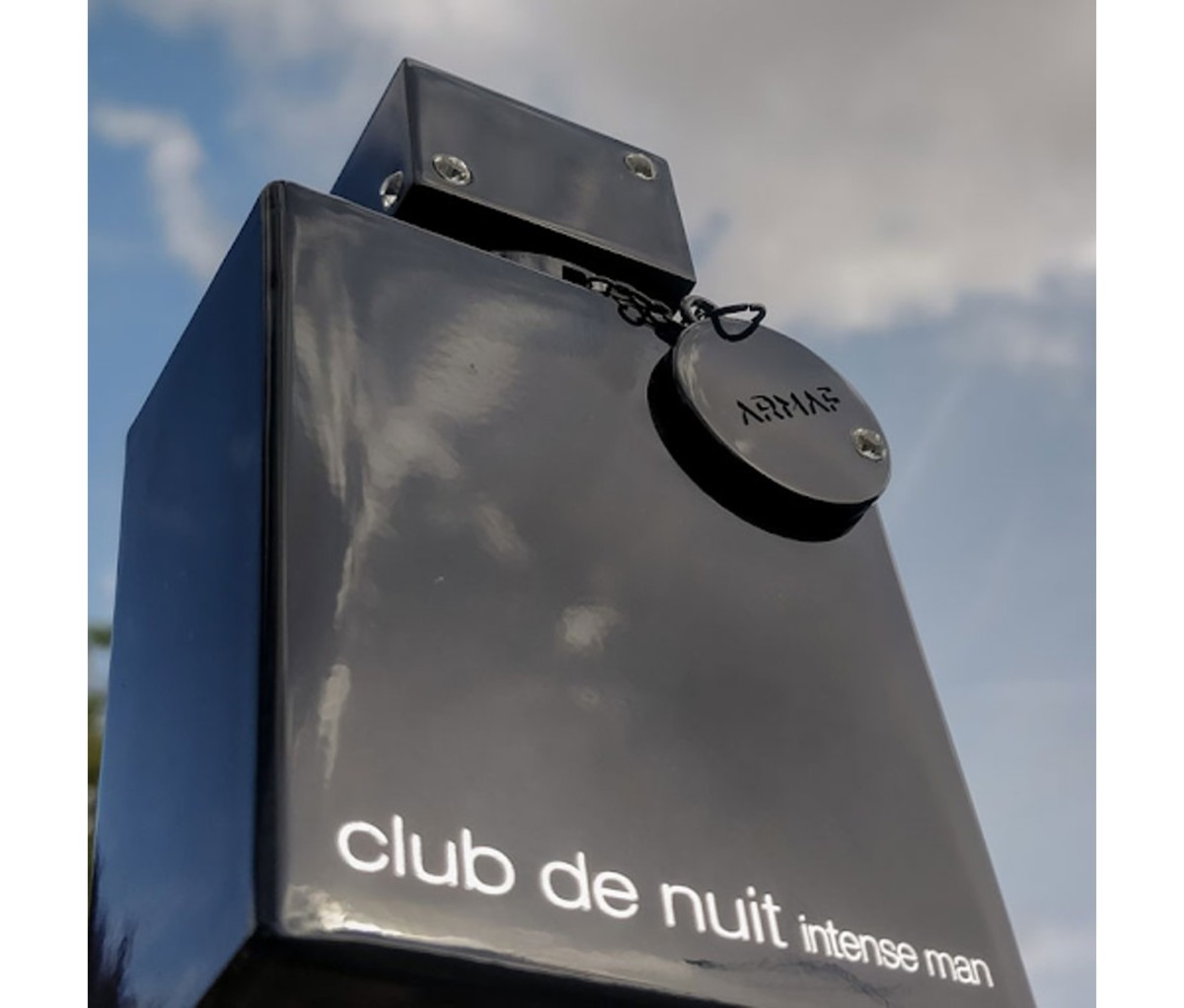 10. Club de Nuit Intense Man
Users claim that this best perfume for men is one of the longest lasting scents they've ever worn. In fact, it even rivals Creed's Aventus in longevity and intensity. Plus, it features an intriguing blend that is a certified crowd pleaser.
You'll discover top notes of cassis, lime, pineapple leaf, and apply, mid notes of rose, jasmine, and birch, then base notes of ambergris, patchouli and vanilla. You might just make this your signature scent, but go easy on the cologne unless you want to be overpowered!
Best For: Those long summer nights and vacation days.
[$60; amazon.com]
Get it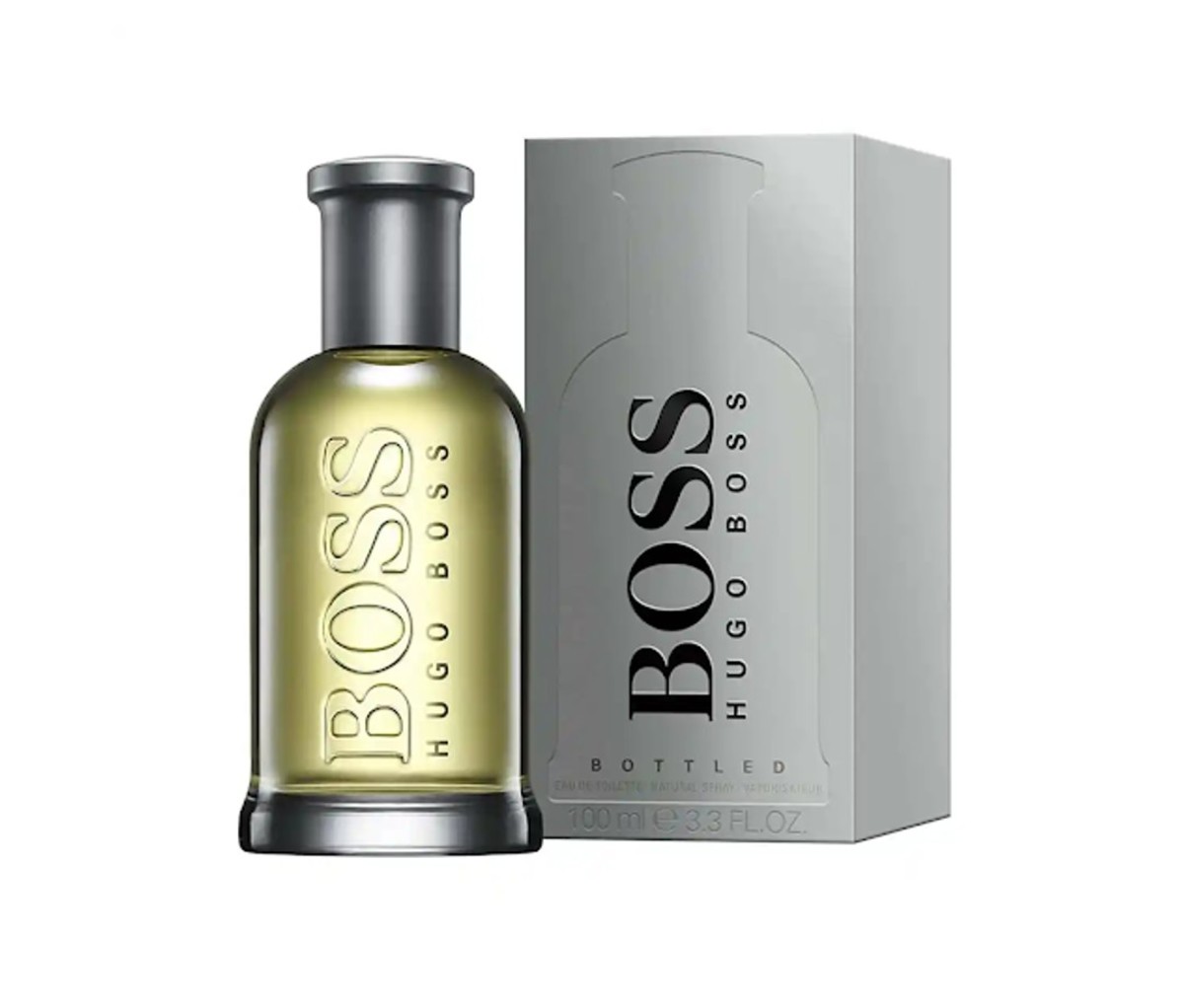 11. Hugo Boss Bottled
What's great about this fragrance from Hugo Boss is that it evolves over time. There isn't simply the fading of top and then mid notes, but a kind of aromatic dance that makes the whole experience a little more interesting. Throughout it all, this cologne exudes confidence, strength, and power–the perfect scent for an ambitious man.
Apple, plum, bergamot, oakmoss, and geranium are the first notes to appear. Then comes a captivating blend of cinnamon, mahogany, and carnation, followed by vanilla, sandalwood, cedar, vetiver, and olive tree.
Best For: Fall and winter, when the warm mid notes and earthy base notes will be most appropriate.
[$91; amazon.com]
Get it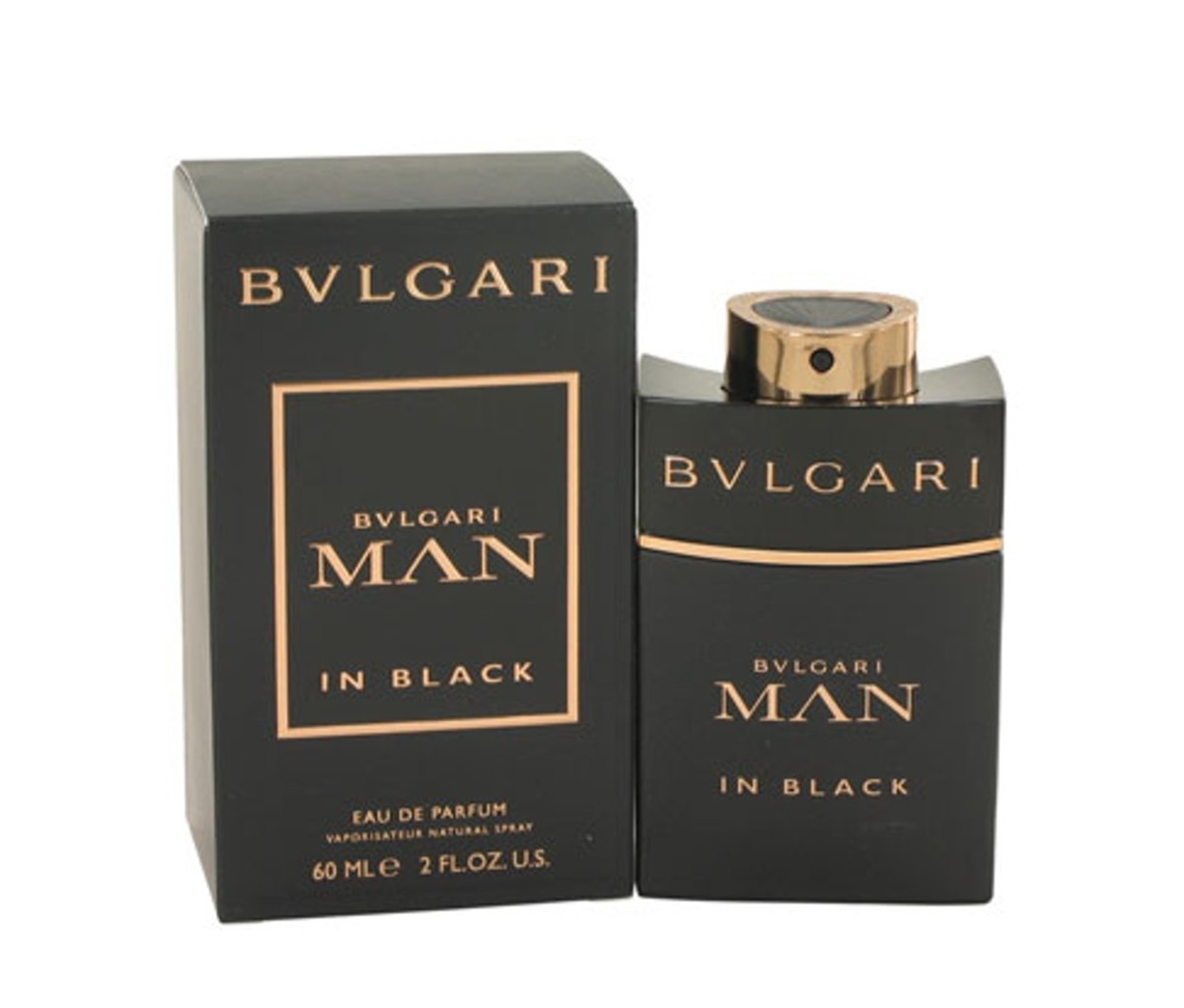 12. Bvlgari Man in Black
Wear Bvlgari's Man in Black in the fall when you need a long-lasting scent. Its undeniable charm will win anyone over, while its powerful fragrance notes leave a lasting impression. Rum, tobacco, nutmeg, and caramel appear first, then the heart of the fragrance is revealed to be musky labdanum, tuberose, and iris, followed by guaiac wood, tonka bean, and benzoin.
Best For: You'll want this spicy, oriental fragrance in the heart of winter or fall.
[$125; bulgari.com]
Get it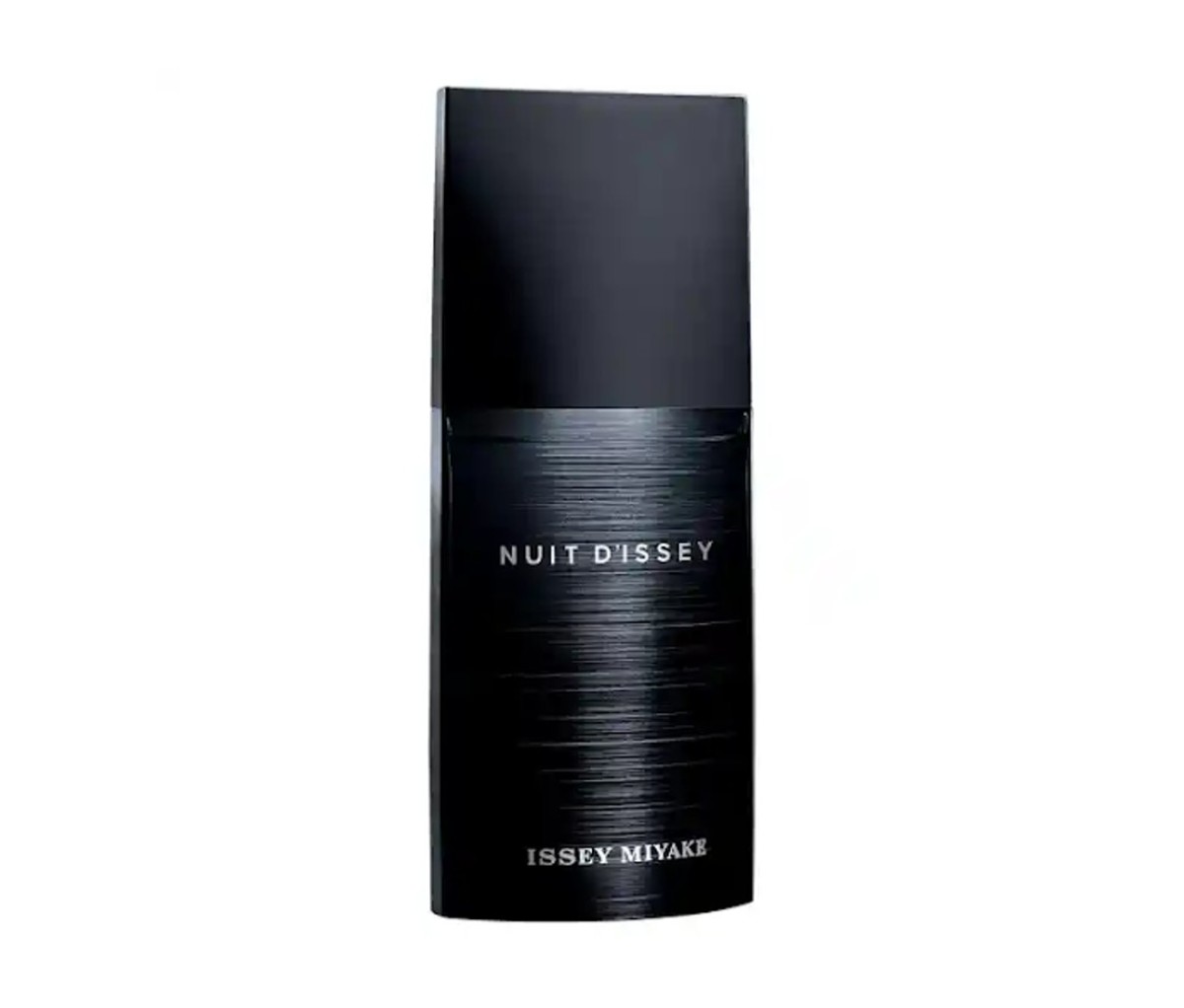 13. Nuit D'Issey
If enduring masculine power is what you're after, give this fragrance from Issey Miyake a try. It combines all the most manly scent profiles in a unique way for a distinctive fragrance you'll want as your signature scent.
Top notes of grapefruit and bergamot give way to musky leather, black pepper, and woods, followed by incense, ebony, patchouli, and tonka bean that ground the fragrance in masculine energy. High-quality, concentrated ingredients give this cologne staying power.
Best For: This extremely versatile scent can be worn in both warm and cold seasons.
[$77; amazon.com]
Get it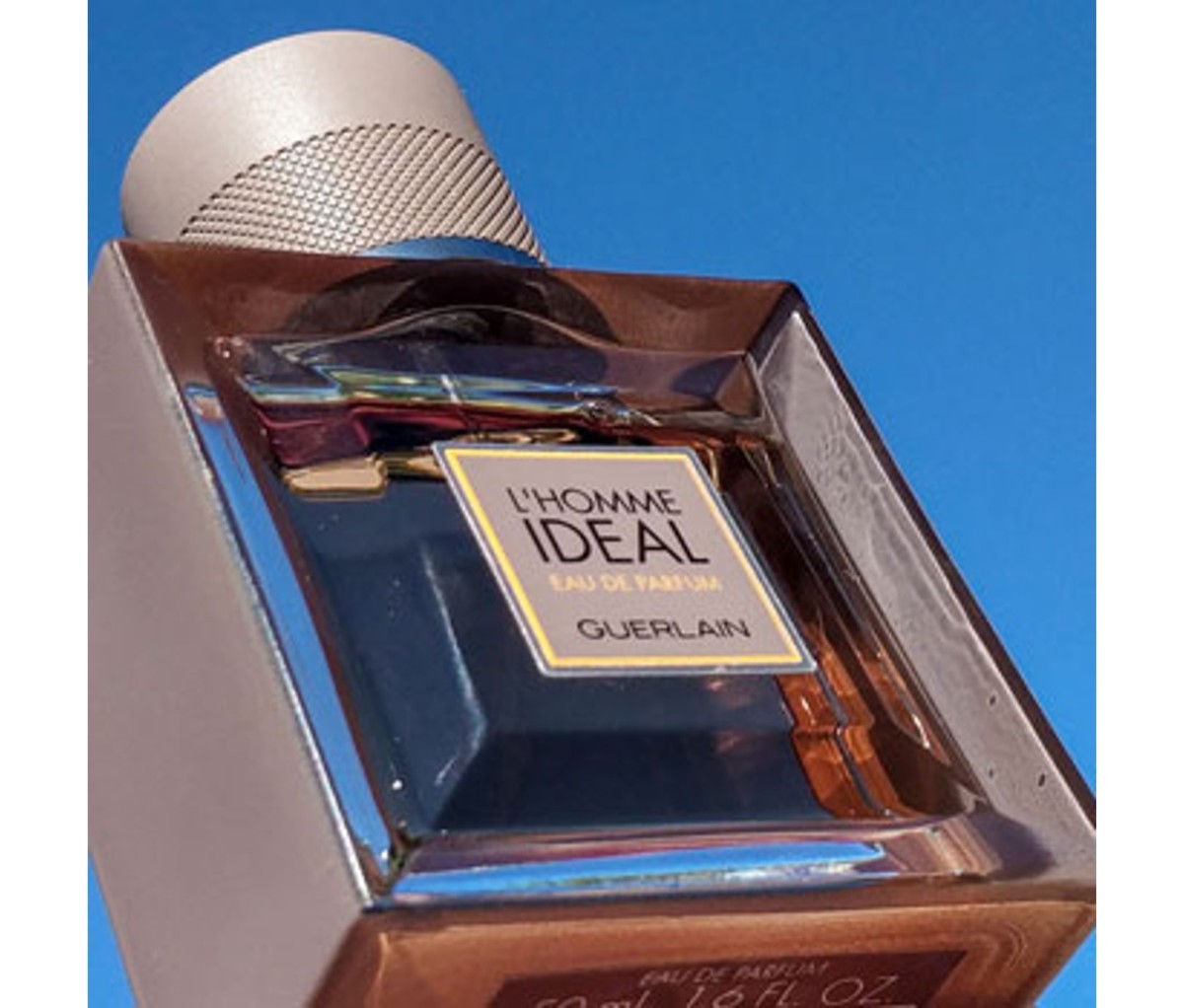 14. L'Homme Idéal
Mystery is your power of seduction with this sophisticated fragrance from Guerlain. Even the top notes stick around for a while in this potent formula, but it's the base that you'll be smelling long after you applied your cologne.
A head of bergamot, apple, plum, and cinnamon is a source of immediate intrigue, while the heart of mahogany, geranium, and vanilla enraptures anyone close enough to smell your cologne and base notes of cedar, sandalwood, and vetiver go in for the kill.
Best For: This intense, sensual scent pairs well with fall and winter weather, especially for date night.
[$126; amazon.com]
Get it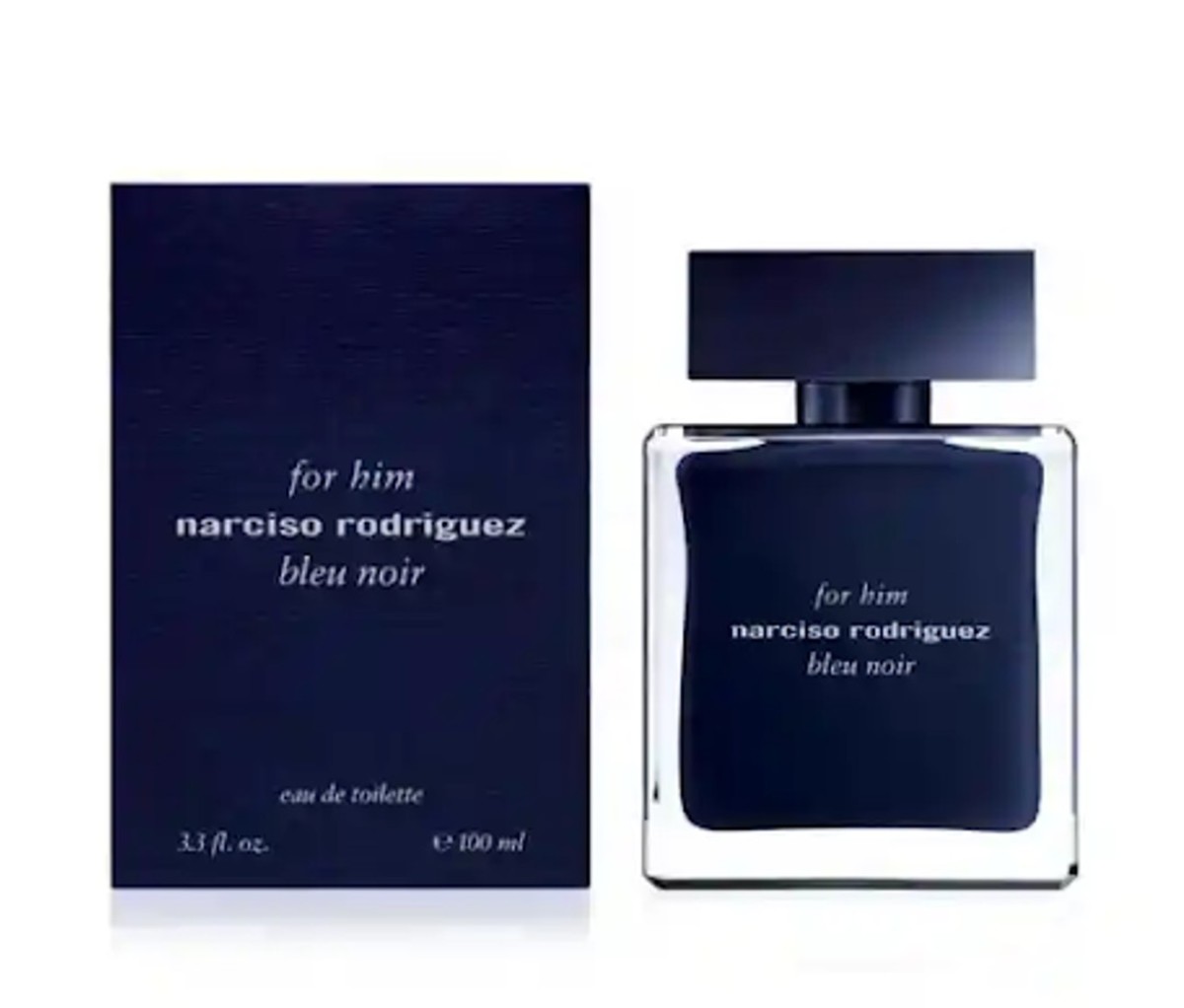 15. Narciso Rodriguez Bleu Noir
Refreshingly woodsy, daring yet sophisticated—Narciso Rodriguez Bleu Noir is certainly one of the best perfumes for men. Deliciously spicy notes of nutmeg and cardamom pair well with winter nights by the fire, while musk, cedar, ebony wood, and amber can take you from work to play.
A little goes a long way with this one–just a couple of sprays on your pulse points might just get you through the whole winter!
Best For: Cold weather and early sunsets, so definitely fall, winter, and the first days of spring!
[$63; amazon.com]
Get it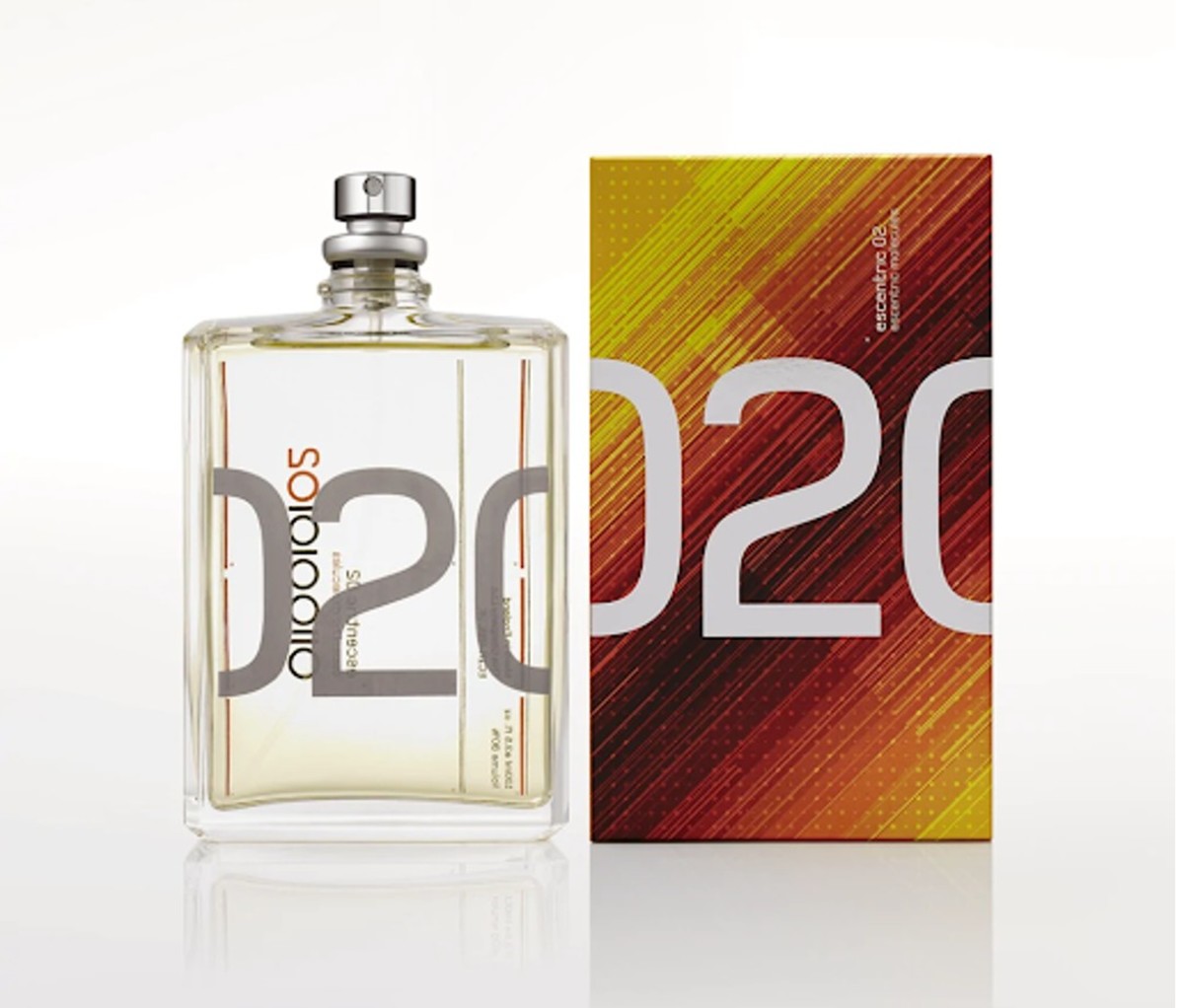 16. Escentric 02
Finally we have a science-backed approach to creating a long-lasting scent. This fragrance from Escentric Molecules uses a 13.5% concentration of ambroxan in a blend specially formatted to magnify its scent so it will follow you around all day and night. Green jasmine bud joins the earthy, sweet, ambery smell of ambroxan, along with a gin and tonic accord and just a splash of lemonade.
This cologne is intriguing, unique, and oozes a subtle sensuality that will boost your confidence.
Best For: The earthy amber notes are great for winter, but the gin and tonic accord is a summer scent, so wear it any time you wish!
[$140; amazon.com]
Get it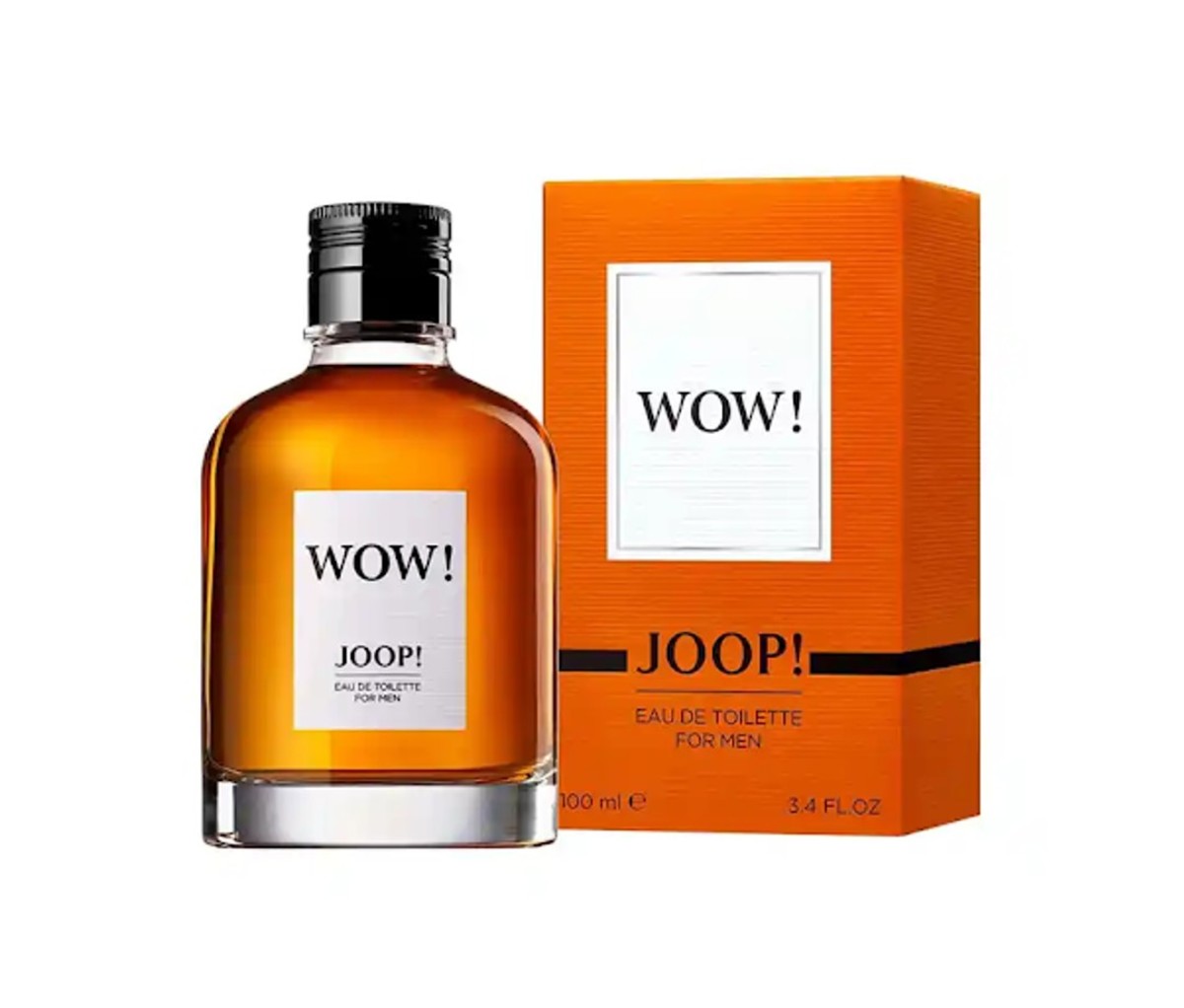 17. WOW!
You might not exclaim "wow!" the first time you smell this fragrance, but that doesn't mean you won't be impressed! This oriental blend opens with notes of bergamot, vetiver, cardamom, and vanilla which eventually reveal tonka bean and cashmere notes for an understated sensuality.
While this is typically a favorite for older gentlemen, it's also a go-to no matter what your age or occasion when you're looking for a cologne to get you through without fading fast.
Best For: Night outs in the colder months, or for any kind of celebration!
[$50; amazon.com]
Get it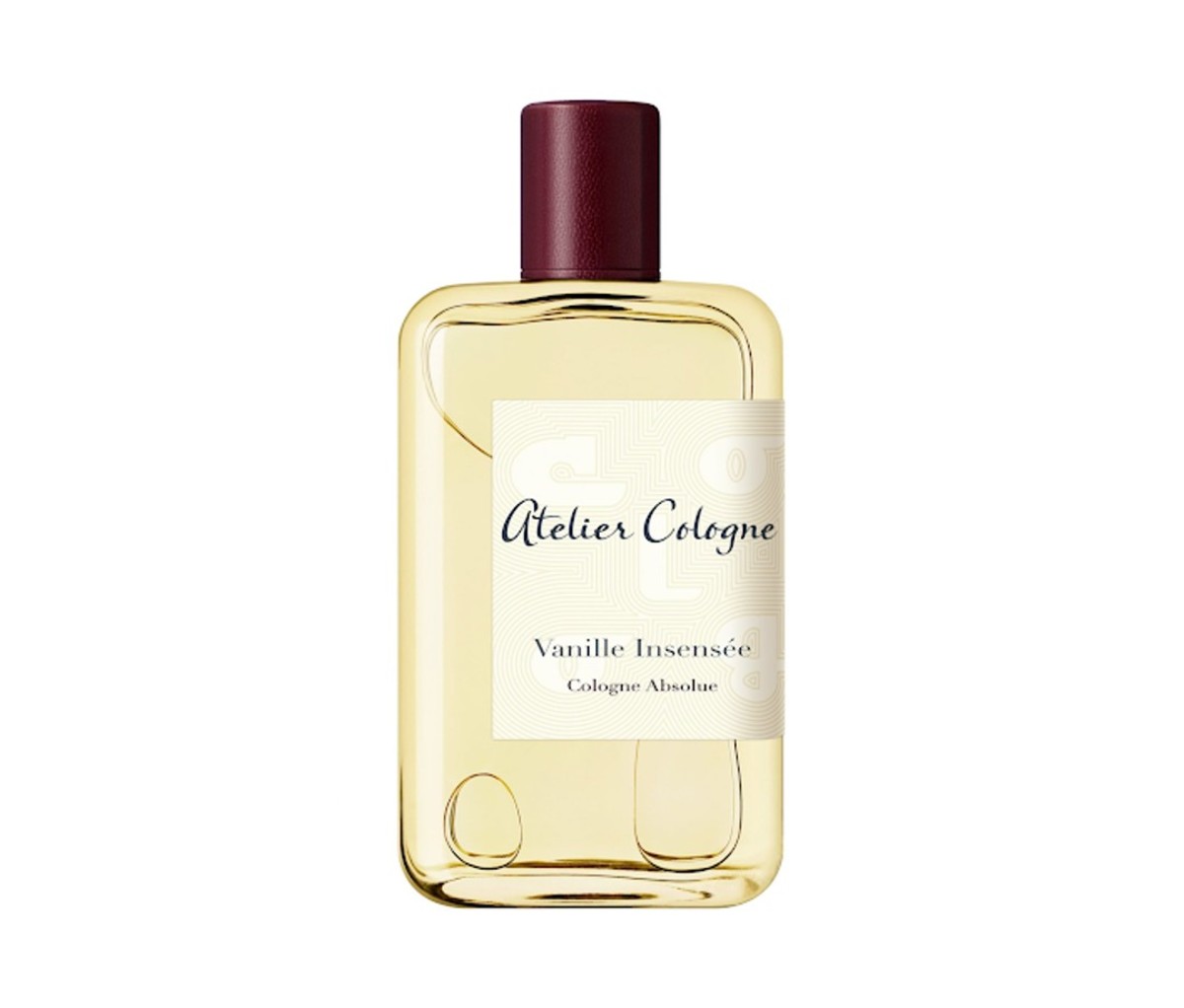 18. Atelier Vanille Insensée
This unisex fragrance has successfully bottled French elegance in a formula that stands up to whatever plans you have for your day and evening. You'll find 91% natural ingredients in here–everything from Madagascar-sourced vanilla and to Mexican lime and coriander from Russia. It's sweet, playful, and exotic–all you need to stand out from the crowd.
Best For: The vanilla in this fragrance makes it ideal for wintertime.
[$69; amazon.com]
Get it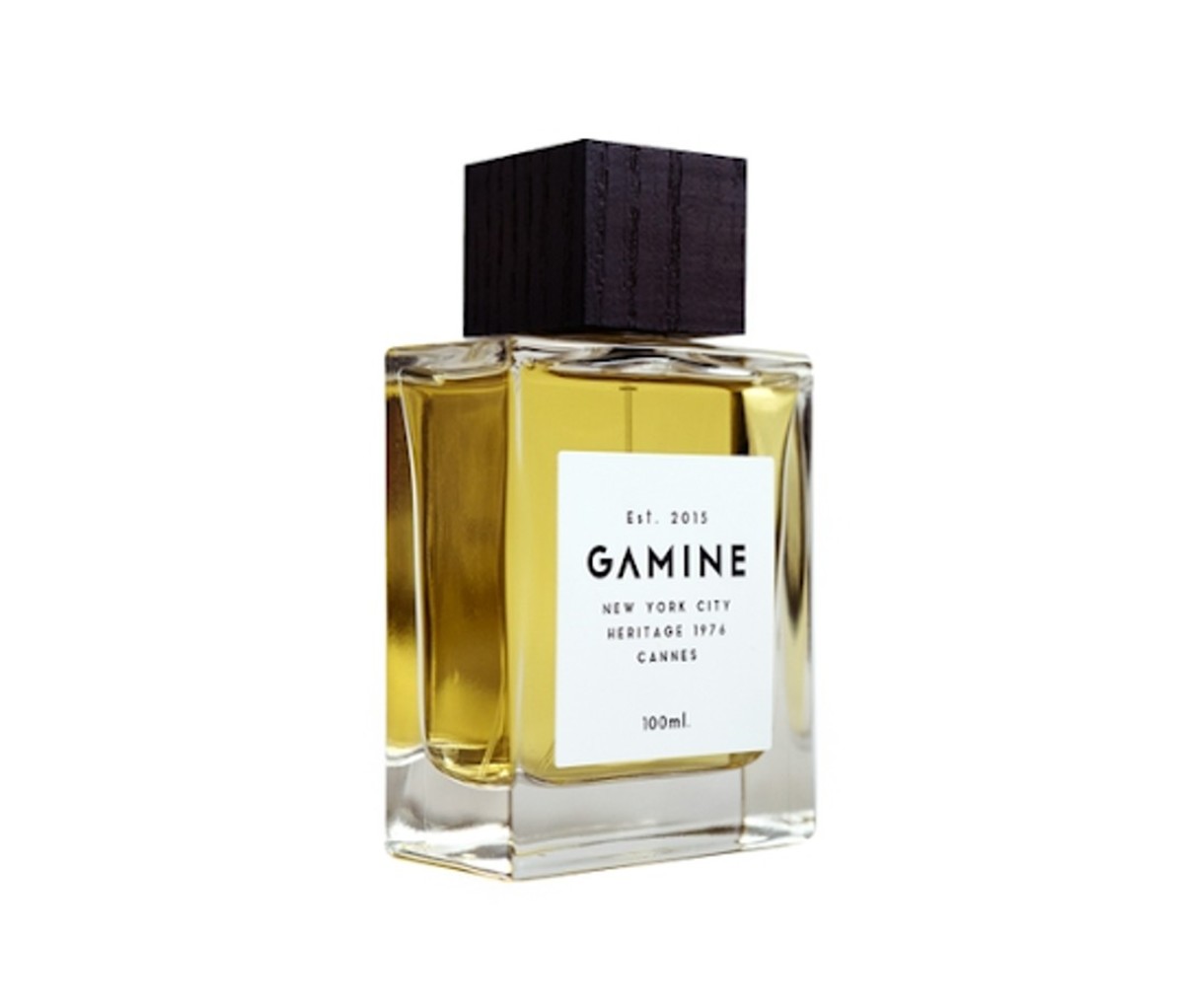 19. Gamine
What makes Gamine one of the best perfumes for men that last long is its inclusion of natural, raw materials that are distributed slowly and powerfully when they come into contact with your skin. Apply this cologne after moisturizing and you'll be impressed how the notes of blue hemp, vetiver root, chocolate, and patchouli surround you for the rest of the night with their powerful intrigue.
Best For: Year-round during nights out.
[$185; gaminenyc.com]
Get it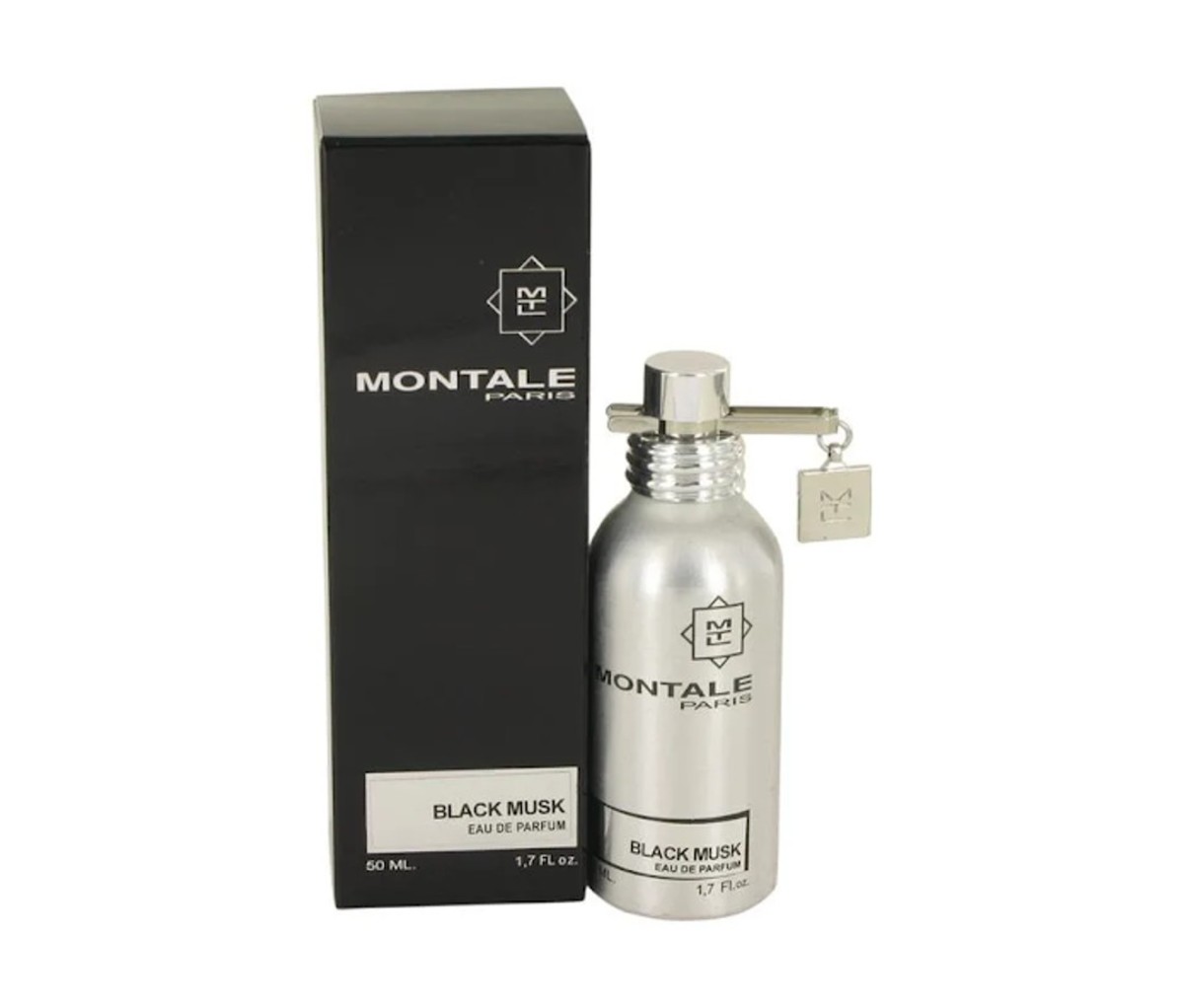 20. Montale Black Musk
This crisp and elegant cologne is potent enough to provide one of the longest wears in your collection. It's especially suited for formal events, when you want to smell your best without having to worry about touching up your scent. A rich blend of black pepper, nutmeg, teakwood, and leather are complemented by base notes of sandalwood, patchouli and ambergris for a luxurious aromatic experience.
Best For: The richness of this fragrance sets it up to be a winter go-to.
[$61; walmart.com]
Get it
21. Versace Eros
This may be one of the most sensual colognes out there–after all, it's named after the Greek god of love–but that doesn't mean it's too sexy to wear daily. In fact, men claim this is a work favorite and we're sure their colleagues agree!
If you're looking for a versatile scent that can take you from your morning coffee through the work day and into an evening spent with friends or a date, Versace Eros is the long-lasting choice for you. It opens with notes of Italian lemon zest, mint leaves, and green apple, then fades into oriental notes of tonka bean, amber, and geranium grounded by a base of musky woods. This blend simply oozes passion.
Best For: Summer parties, work days, springtime meet-ups with friends.
[$92; sephora.com]
Get it
22. Encre Noir
This scent has been a favorite among professional men since its arrival on the scene in 2006. Cypress forms the earthy and inviting top note, then vetiver, cashmere, and musk take over and last you throughout the day and night. It will keep you feeling calm and collected through that work event you've been dreading, then spice things up with your significant other afterwards. The best of both worlds!
Best For: Cozy winter evenings by the fire.
[$114; amazon.com]
Get it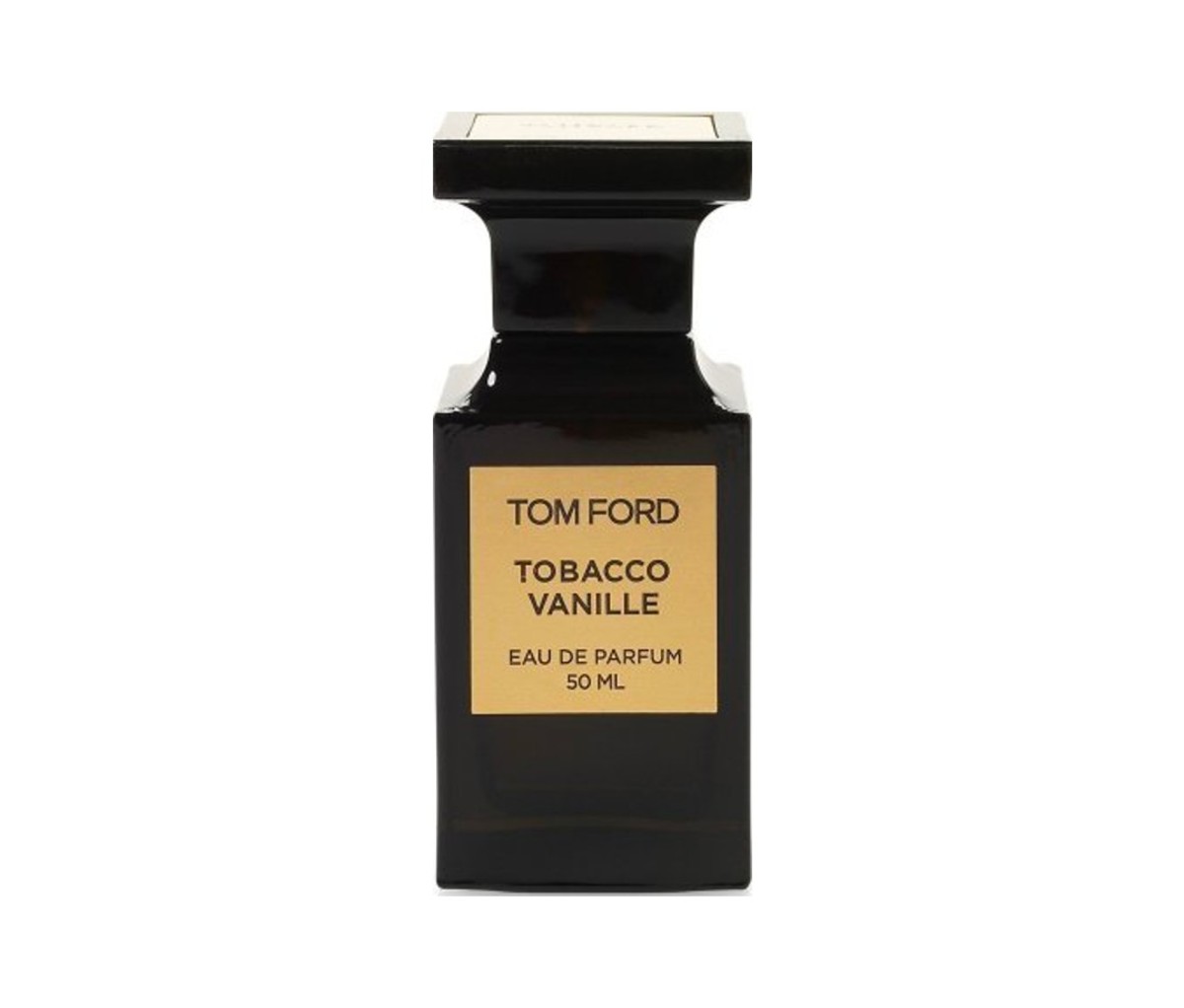 23. Tom Ford's Tobacco Vanille
Tom Ford is one of the biggest names in the world of fragrance, and that's partially thanks to the brand's high-quality scents. Each fragrance evokes an experience or a feeling, like this cologne that was created to inspire confidence and express the power that comes from feeling good in your skin. It's supposed to represent a classic English gentlemen's club, where powerful men drink scotch and smoke cigars.
Tobacco blossom, tonka bean, cacao, and vanilla combine to create a sensual, sophisticated scent you won't be able to get out of your head (or off your body) for quite some time. It's masculine, strong, and ensures you'll be the center of attention.
Best For: Guys' night at the bar or any of those coldest days of the year.
[$365; tomford.com]
Get it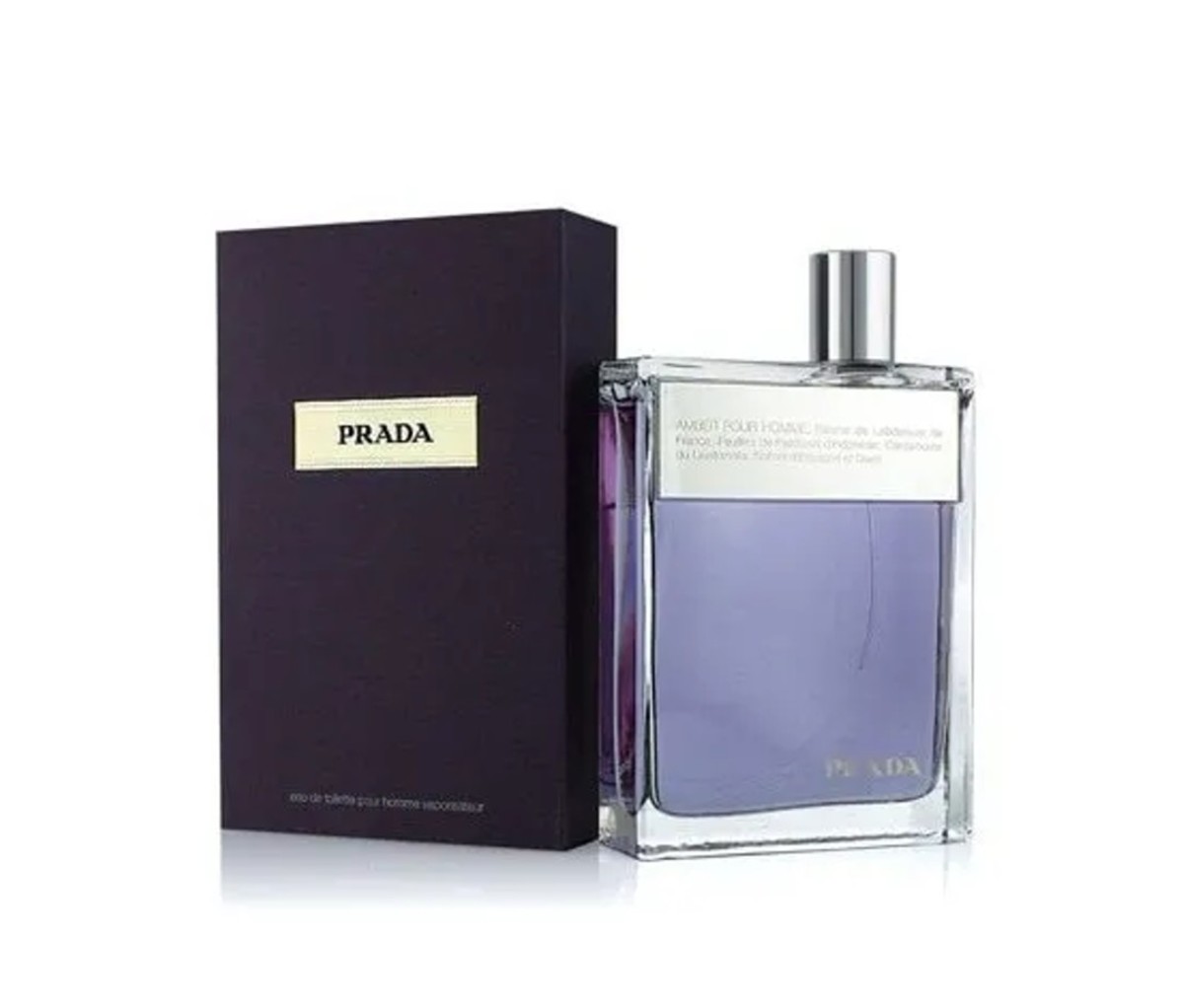 24. Prada Amber Pour Homme
Prada pour homme is a high-end cologne that is here to stay. You can count on notes of patchouli, orange blossom, and cardamom to keep up with your busy schedule. This scent is timeless–a classic masculine scent that is just as sleek and stylish as the container it comes in. What else would you expect from Prada?
Best For: Spring and summer when citrus and spice are most welcome.
[$95; amazon.com]
Get it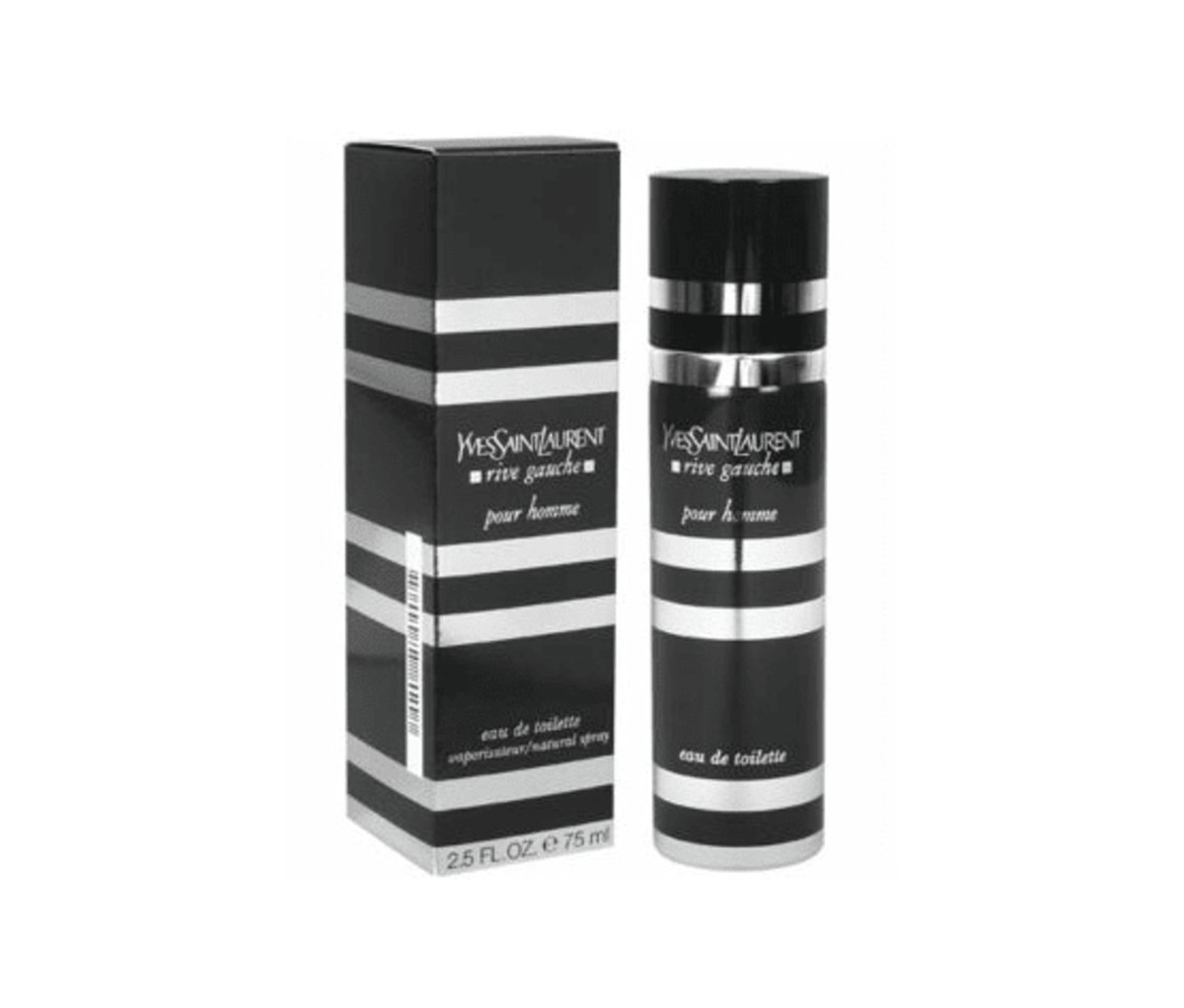 25. Rive Gauche for Men
Last but not least we have this light, verdant, herbaceous fragrance from Yves Saint Laurent that is certainly one of the best perfumes for men. It's also unforgettably luxurious and incredibly versatile, making for a great signature scent or addition to your cologne shelf.
Top notes of star anise, rosemary, and bergamot make a stunning first impression, then lavender, geranium, cloves, and coumarin form the heart of the cologne while guaiac wood, vetiver, and patchouli make up the base.
Best For: Users say this is best in the winter, whether you wear it for work or play.
[$285; amazon.com]
Get it
For access to exclusive gear videos, celebrity interviews, and more, subscribe on YouTube!