Before Rory, Tiger and Phil, Jack and Arnie, and even Hogan, there was Bobby Jones, a name almost synonymous with the sport of golf. Jones wasn't just the founder of Augusta National and The Masters, but the only player to win the Grand Slam, capturing all four majors in the calendar year. So fittingly, the Bobby Jones Company has also become synonymous with the sport as its clothier, both on an off the course. Now, for its 25th anniversary, the brand is launching its 1930 Collection, a luxury menswear line that commemorates the year the famous amateur earned his historic Grand Slam. 
Creative director Sonia Cozzi, a 13-year veteran at Bobby Jones, says the new line pays homage to the legend's excellence and unrivaled status among the greats. "What we did in the 1930 Collection is really the best of the best, using fantastic fibers, and keeping it classic but with some archival details; hand painted buttons, Italian merinos, and the finest cashmeres."
The collection takes its inspiration from Jones, but modernizes his look for how people wear clothes today. "We're taking a lot of influence from the man himself," Cozzi explains. "I feel like dress in the 1920s and the 30s was very much more restricted in its ideology, where as today you can mix it up more. We're not a noisy brand, we're much more about a quiet, sophisticated look." 
The collection will be available online, at boutique golf shops, and luxury golf resorts, where consumers are prepared to shell out for high quality items. "The men love going there because it's a complete orgasm for them, let's face it," Cozzi adds. While many of the pieces from the 1930 Collection could be worn during a round, the purpose of the line is broader. It isn't just for the round of golf, but also for the round of drinks at the club that night, which kind of spills over to the rest of his life."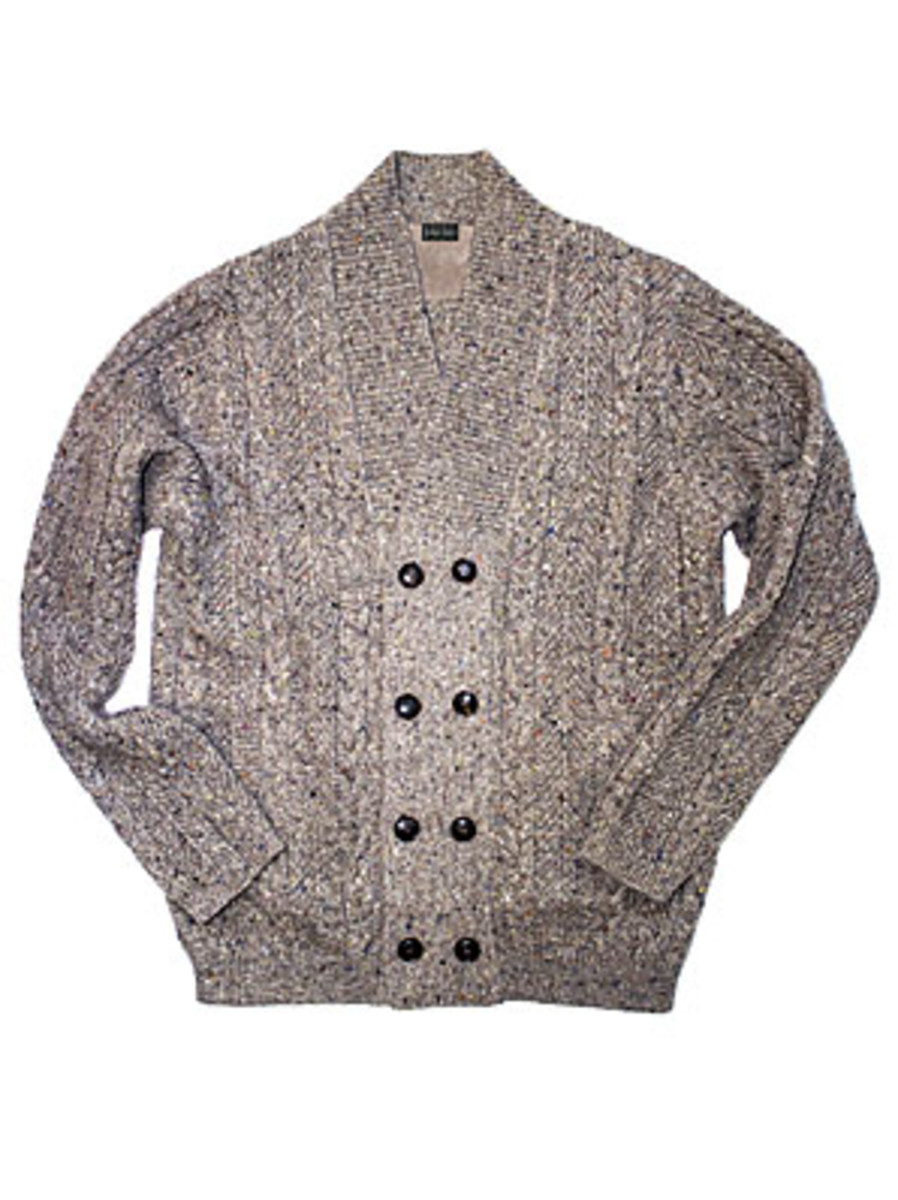 The highlight of the collection is this timeless double-breasted cable cardigan, which is made from beautiful merino wool, with handmade buttons so no two are the same. "It's luxury, but it's not in your face," Cozzi says. [$495; francos.com]
For access to exclusive gear videos, celebrity interviews, and more, subscribe on YouTube!