If I had a dollar for every time a guy told me "I don't need a watch, I have a smartphone," I'd go start two more companies. Because they're missing the point: Wearing a classy watch is a classy move—and, if you're like me, a sign that you're too busy taking business calls to use your phone as a clock.
That's why I track my New York minutes on my new Swiss-made Tiffany CT60 Annual Calendar 40mm ($20,000, tiffany.com). Inspired by a vintage Tiffany given to President Franklin Delano Roosevelt for his birthday in 1945, the bold new collection of watches ranges from blue-and-gold empire-builders to a more subtle white-gold on hand-sewn alligator straps (like mine).
The polished case looks as bulletproof as it does stately, but the true beauty is in the details: the distinctive patterning of the inner movements (called Côtes de Genève); hand-wrought perlage on the face; numerals finished with powdered gold (aka poudré).
There's brawn to this beauty, too: It's waterproof to 10 atmospheres, which is more than enough to withstand the pressure of your next big sales meeting.
Take it from me: With a chronograph like this on your wrist, you won't just be on time—you'll set the agenda.
Here's a look at a few more from the collection:
Above: Dual Time 3-hand 40mm Watch in 18K Rose Gold; photo courtesy Tiffany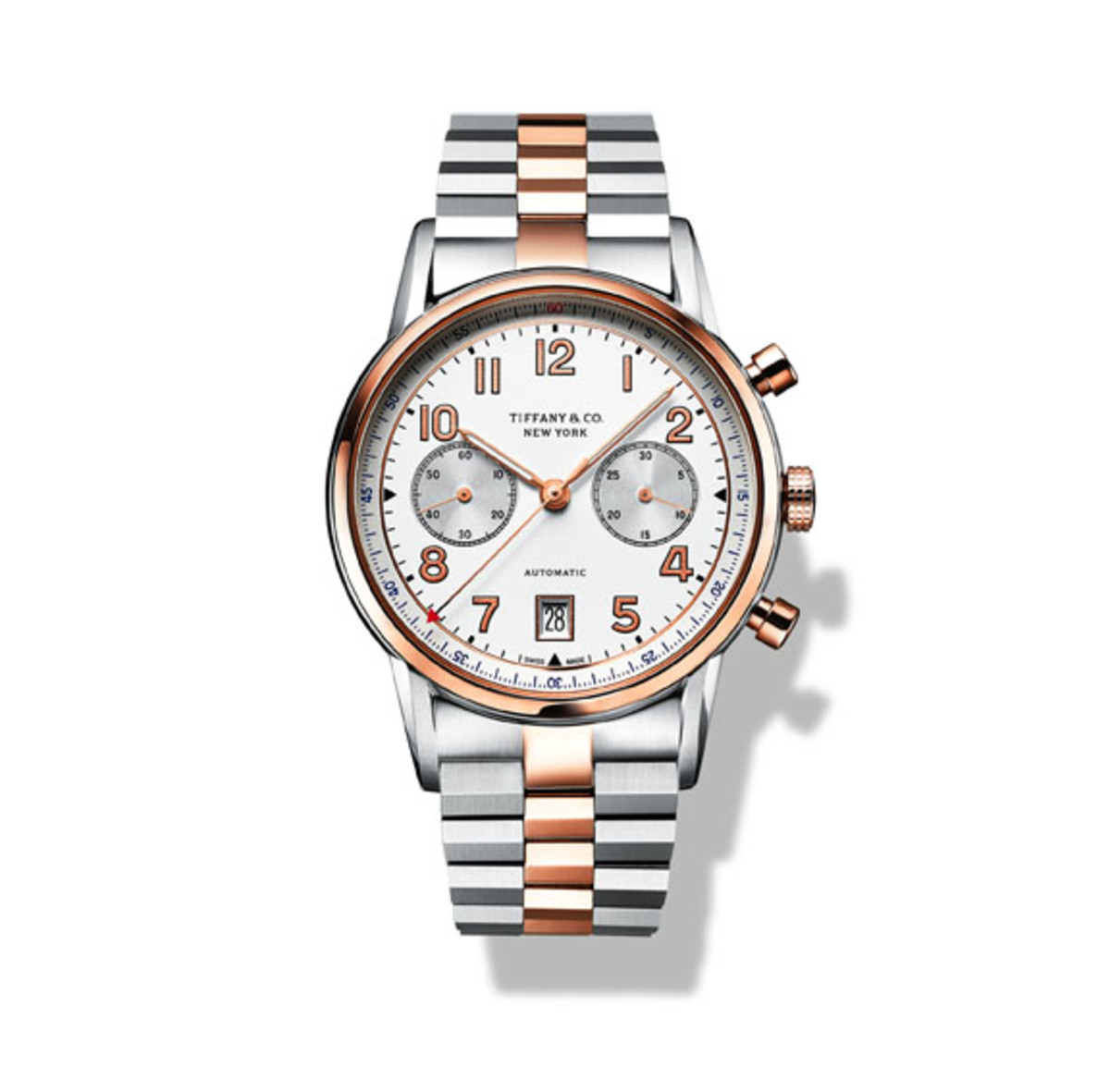 Above: Chronograph 42mm in stainless steel and 18k rose gold; photo courtesy Tiffany
Above: Chronograph 42 mm watch in 18k rose gold; photo courtesy Tiffany
For access to exclusive gear videos, celebrity interviews, and more, subscribe on YouTube!