On the same busy, wide, clean stretch of road where you can grab a strong cup of espresso at Zanzibar's and delicious burgers at Star Bar or gyros and fries at Ted's Coney Island, just down the way from ZZZ Records and a few steps from the Alpine Tap Room, sits Badowers, the best men's store in Des Moines, Iowa, and one of the best in the country. It was there that we should all be so thankful that Todd Snyder got his start, and the place where Cole Haan shoes were a best seller when he worked in the shop.
RELATED: A Sneaker for Any Occasion
Now, after his models walked down the runway in Cole Haan kicks during New York Fashion Week, Snyder has taken the collaboration a step further with the brand for a line of six pieces of footwear in a variety of colors you'll want to wear through spring and not take off until the snow starts to fall again. In the collection you'll find blue suede shoes (gray, too), chukkas, and loafers, all of them just as fit for summer with cuffed pants or jeans.
Snyder's no stranger to creating well-made shoes the American man will want to lace up each day. Just last year he introduced his collaboration with PF Flyers for his suede hi-tops, soon after released in leather. This collection is no different. When you finally pack your boots away for good, you'll be overdue for a fresh pair of shoes. And what's often great about warmer weather is that there are more options for casual-yet-dressy footwear. While the new Hammond Wing Oxfords ($248) in suede might be a little on the dressy side, it's a great signature piece to add to your wardrobe. On the slightly more casual front, the Lewis Chukka offers a leather midsole, but it's not as heavy as your winter leather boots. And to bottom it off, the rubber sole includes a texture tough to find on other feet this month.
The bottom line: You can do anything, but just as long as you throw on any of these pairs this spring. [Available to pre-order; toddsnyder.com]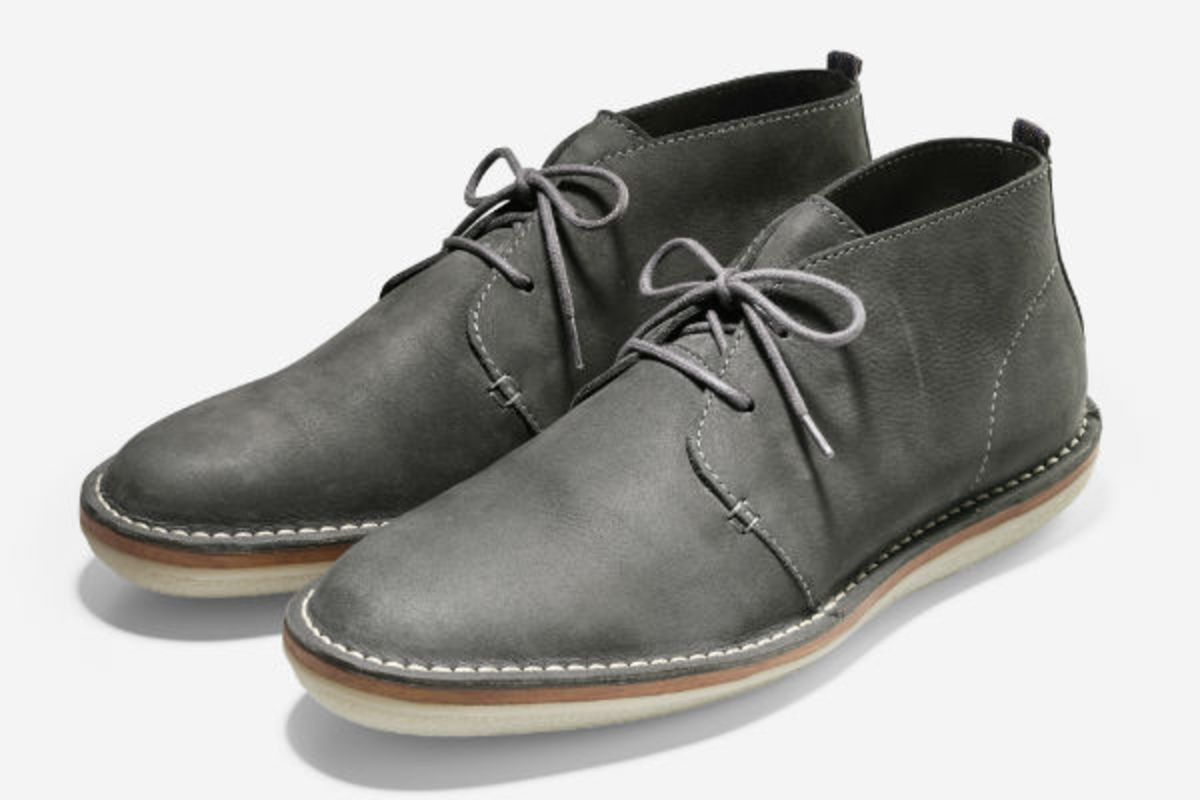 For access to exclusive gear videos, celebrity interviews, and more, subscribe on YouTube!