The first pair of Converse All-Stars was produced in 1917 in Malden, Massachusetts, and a couple of years later Chuck Taylor helped to make them the bestselling basketball shoe in history up until the advent of the Air Jordan. While the original canvas design has remained almost unchanged for the past 97 years, the style of the Converse Chuck Taylor All-Star has been modified countless times over through cross-brand collaborations. Setting aside major pop culture influence, the folks at Converse Inc. (the brand was acquired by Nike in 2003) released two new styles of foul-weather sneakers on Monday.
The Chuck Taylor All-Star Rubber collection features an entirely rubberized upper, available in an array of solid M&M color choices. The soft fleece lining and gusseted tongue ensure a comfy and snug fit while keeping the sneaker watertight. On a recent rainy day, the rubber school-bus colored Chucks remained impermeable, and the reinforcement of the stiff rubber made them feel more supportive than any old would-be-a-sponge-in-the-rain canvas classics could hope to. The rubber lends a shiny and sharp profile, making these practically waterproof gems stylish and desirable, yet very practical.
Converse also debuted the All Star Chuck '70 Polartec collection, which is the first time Polartec's all-weather technology has ever been applied to a sneaker. The pair is available in two contrasting color schemes, and since the Polartec Power Shield Pro membrane is inserted between the traditional canvas upper and the tricot lining, the style looks like a regular pair of All Stars, yet they're extremely water resistant and, most importantly, they maintain breathability. The added protection will keep your feet dry from both the exterior elements of water and snow, and any interior sweating.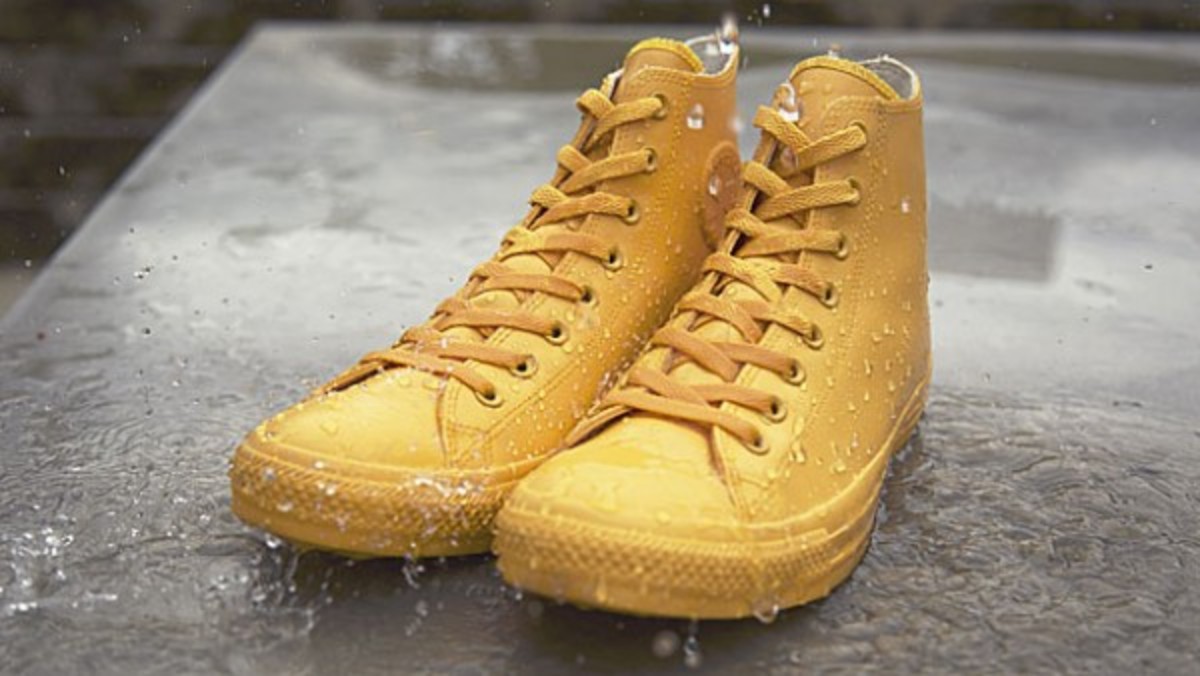 For access to exclusive gear videos, celebrity interviews, and more, subscribe on YouTube!