Style
The Right Time to Buy a Pre-Owned Luxury Watch Online
CLAD IN A white lab coat and sitting at a large wood workbench in the corner of a workshop with views of the woods out back, Charles Emslie grabs a magnifying loupe and casts his gaze on a 1989 Rolex Submariner 16610. The stainless steel watch with a black bezel probably sold for around $1,500 when it was released, but today it is prized by collectors and can fetch as much as $8,000—if it's in mint condition.
Unfortunately, that's not the case with this Rolex. "The watch is old enough that the oils have degraded and gotten dirty and dried out," Emslie says. "It needs a complete overhaul."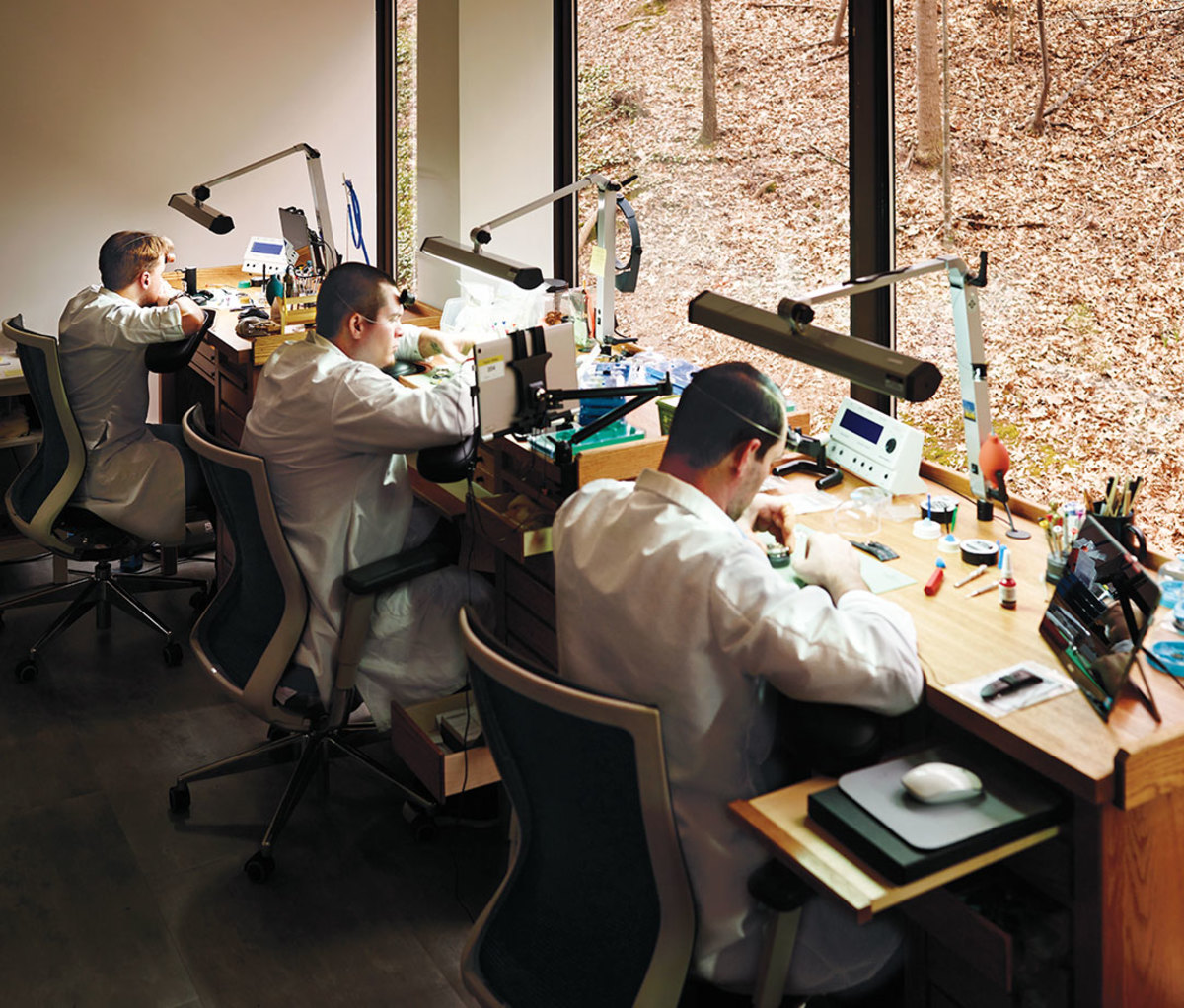 With that, Emslie, 32, who's been repairing fine watches for a decade, prepares to go inside the Submariner and take it apart piece by piece. This is no simple task. The mechanical watch, which is powered by the movement of the wearer's arm, comprises hundreds of pieces—some "only a little thicker than a human hair," Emslie says. To inspect the Rolex, Emslie will use an array of specialized tools, everything from millimeter-size screwdrivers to wooden tweezers—you don't have to worry about scratches quite as much with the wood ones, he explains. From there, certain key parts of the watch, including its automatic movement, will be placed in a cleaning machine called the Greiner Vibrograf ACS900 in a nearby room. The case, meanwhile, will be washed separately in something called an Elma Ultrasonic Tank. Then Emslie will put it all back together, testing and retesting the rehabbed timepiece to ensure precision accuracy.
EMSLIE IS AMONG a team of watchmakers, technicians, and refinishers here at the headquarters of Crown & Caliber, a watch retailer based in Atlanta that buys and sells pre-owned luxury timepieces online. Since it launched in 2013, the company says, it has had more than 40,000 transactions.
Crown & Caliber was founded by Hamilton Powell, an Atlanta native with a background in finance. He got the idea after a friend described what he went through when he tried to sell a rare Rolex Day Date. After posting the watch on eBay, the friend was besieged by scammers. With estimates of the timepiece's value all over the map, he was unsure of an asking price, until he finally sold it for $5,500 to a mom-and-pop jewelry shop—which flipped it for more than twice that amount.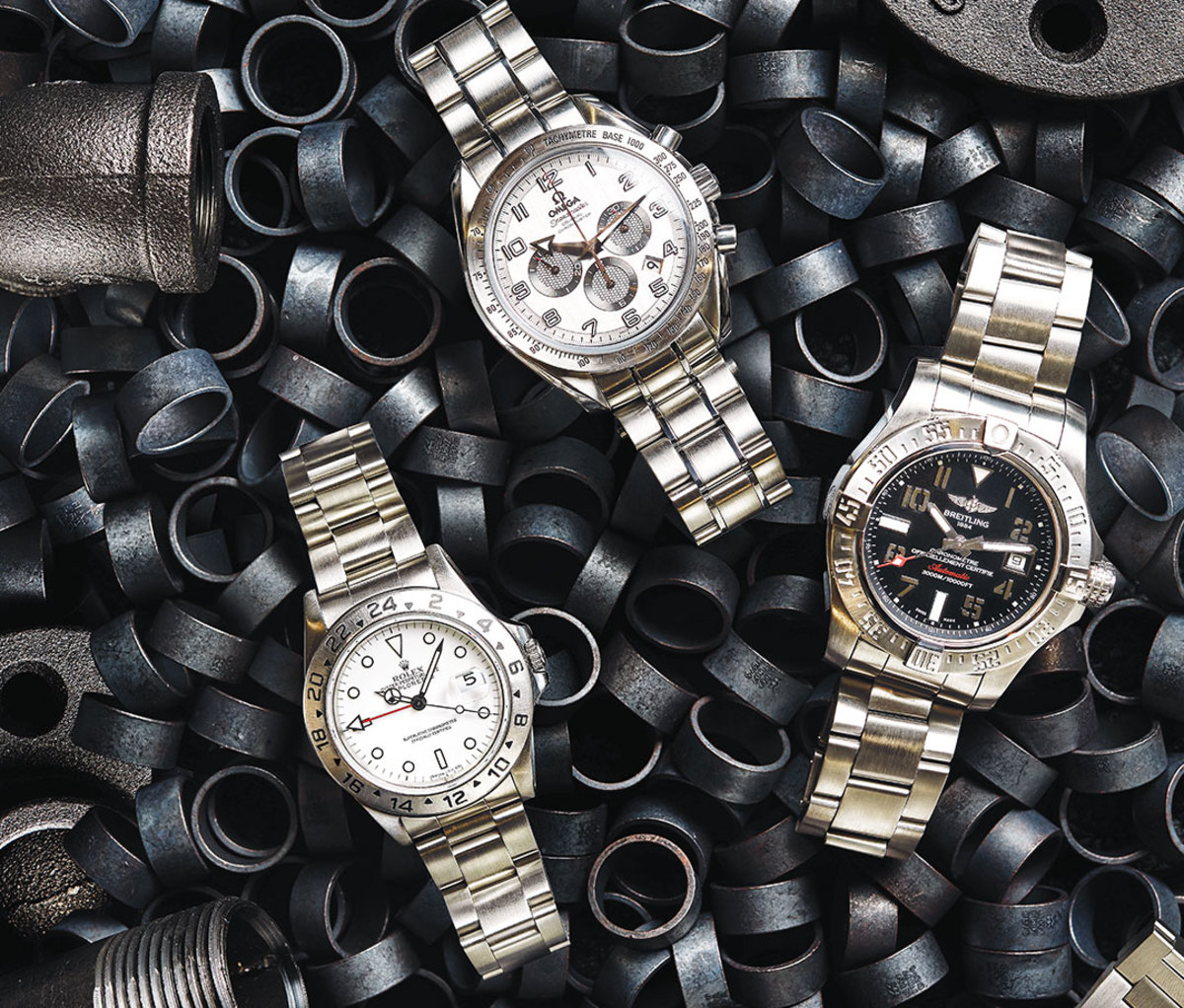 Sensing an opportunity, Powell did some research. He learned, to his surprise, that the U.S. market for high-end mechanical watches is some $5 billion a year. "Some estimate that the pre-owned industry is more than double that," Powell says. But that pre-owned market was like the Wild West. "Pre-owned watches are traded in back alleys, and pawnshops, and on forums or on eBay and Craigslist," Powell says. "I thought, 'We can make it easier and more trusted, a better way to buy a watch.'"
So he set out to do just that, launching Crown & Caliber with a small team and a single watchmaker. "I remember a couple of nights at 1:00, looking for a lost watch part in the carpet of our office with a flashlight," Powell says. Today, the company has about 60 full-time employees, including watchmakers, refinishers, and customer-service staff.
Pre-owned watches are traded in back alleys, and pawnshops, and on forums or on eBay and Craigslist. I thought, 'We can make it easier and more trusted, a better way to buy a watch.'
Crown & Caliber takes the guesswork and uncertainty out of the process. Sellers know they're getting a fair price, and buyers can be assured that what they're getting is authentic and in tip-top shape. Would-be sellers fill out an online form, answering a series of questions. The company sends back a quote, based on a proprietary database that analyzes how much similar watches have sold in the past. "We're not using our gut; we're not using just a hunch," Powell says. "We're using real data to determine what we're going to pay."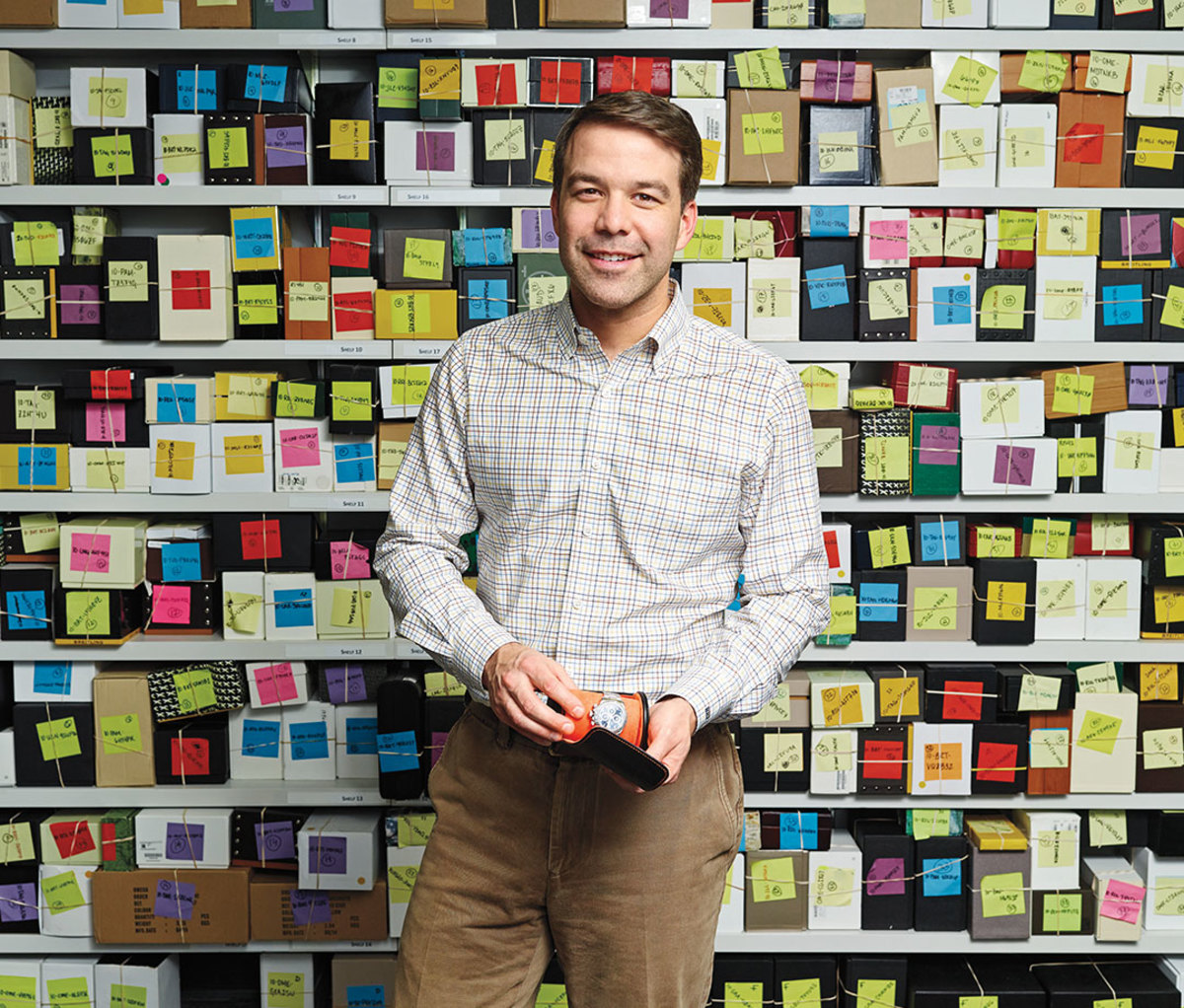 Once Crown & Caliber gets hold of the watch and confirms its authenticity, the real work begins. First, the team tests the watch in a Witschi analyzing machine to determine accuracy. If they find that it's not keeping time the way it's supposed to—like the Submariner being worked on by Emslie—it goes to the workshop, where repairs are made. From there, the watch is refinished, polished up, and photographed, before being posted as for sale on the site. Watch experts are on hand to guide buyers through the process, patiently answering questions about what makes a particular timepiece special or why two watches that look identical can vary widely in price.
Those prices are nothing to sniff at. At the lower end of the scale, a Baume & Mercier Clifton Club watch can go for about $1,250. At the upper end, hardcore collectors will spend from $40,000 to $50,000 for an automatic 2010 Patek Philippe Nautilus or 2015 IWC Portuguese Minute Repeater Limited Edition— roughly what you'd pay for a Mercedes-Benz SLC Roadster.
BACK IN THE Crown & Caliber workshop, Emslie turns his attention from the Rolex to a Patek Philippe Complications Annual Calendar, an automatic watch with a solid white-gold case that can fetch as much as $50,000. The Patek is "less than two years old, in my estimation," Emslie says. His main job with this Patek isn't to disassemble it—he just needs to make sure it's not a fake and then get back to the seller with an offer. (It is, in fact, real.)
Next comes something slightly more affordable than the Patek: a Breitling Chronomat A13050 that Emslie says costs around a couple of grand. It's a good way to end a Tuesday—Breitlings happen to be among Emslie's favorites. "Stainless steel, white dial, very pretty movement," he says, somewhat wistfully. "It's reliable, it's accurate, it's a beast."
For access to exclusive gear videos, celebrity interviews, and more, subscribe on YouTube!