Since 2007, Mad Men's Don Draper has been getting guys everywhere to think twice about getting dressed in the morning. Like many of you, he hasn't been doing this alone. He has a pretty powerful lady behind him. I don't mean Megan, I don't mean Peggy, and I don't mean Betty. I mean Janie Bryant, Mad Men's Emmy-winning costume designer. If you haven't heard of her yet (it's a simple Google search away), you will during the final, swingin' season season of the show.
From the start, Bryant created all the iconic looks for every moment you (and your girlfriend; we won't judge) have talked about. Bryant introduced us to the sharp dressed, chain smoking, sexually promiscuous booze hound, Don Draper. Never to look disheveled or unkept after a night of infidelity, Draper (played by Men's Fitness May '14 cover man Jon Hamm) has shifted what it means to get dressed; not only for work, but also for play. When Draper arrived on the scene in 2007, guys didn't really have the weekly style guide that women before them had with shows like Sex and the City. There wasn't a ubiquitous style leader out there we all unanimously agreed on.
Enter the union of Draper and Bryant. Over the course of the last six seasons, we've seen everywhere how Mad Men has breathed life back into men's fashion trends. There's rough (yet easy) masculinity to a tailored suit, a crisp white shirt, a clean edged pocket square, and a freshly polished pair of shoes. This is a look that illustrates a lifestyle. And Don Draper embodies that lifestyle. 
Men's Fitness style and grooming editor, Barret Wertz, got a chance to discuss Mad Men, men's style, and what to watch out for next with Bryant herself. Meanwhile, as we say farewell to Don Draper and the rest of the Mad Men (not to mention the faithful ladies that supported them through the years), we take a look back through the style pages of Men's Fitness to see how easy it is for you to take Don Draper's influence and keep on applying it long after the show says its final goodbyes.
12 Leather Bomb-Ass Jackets >>>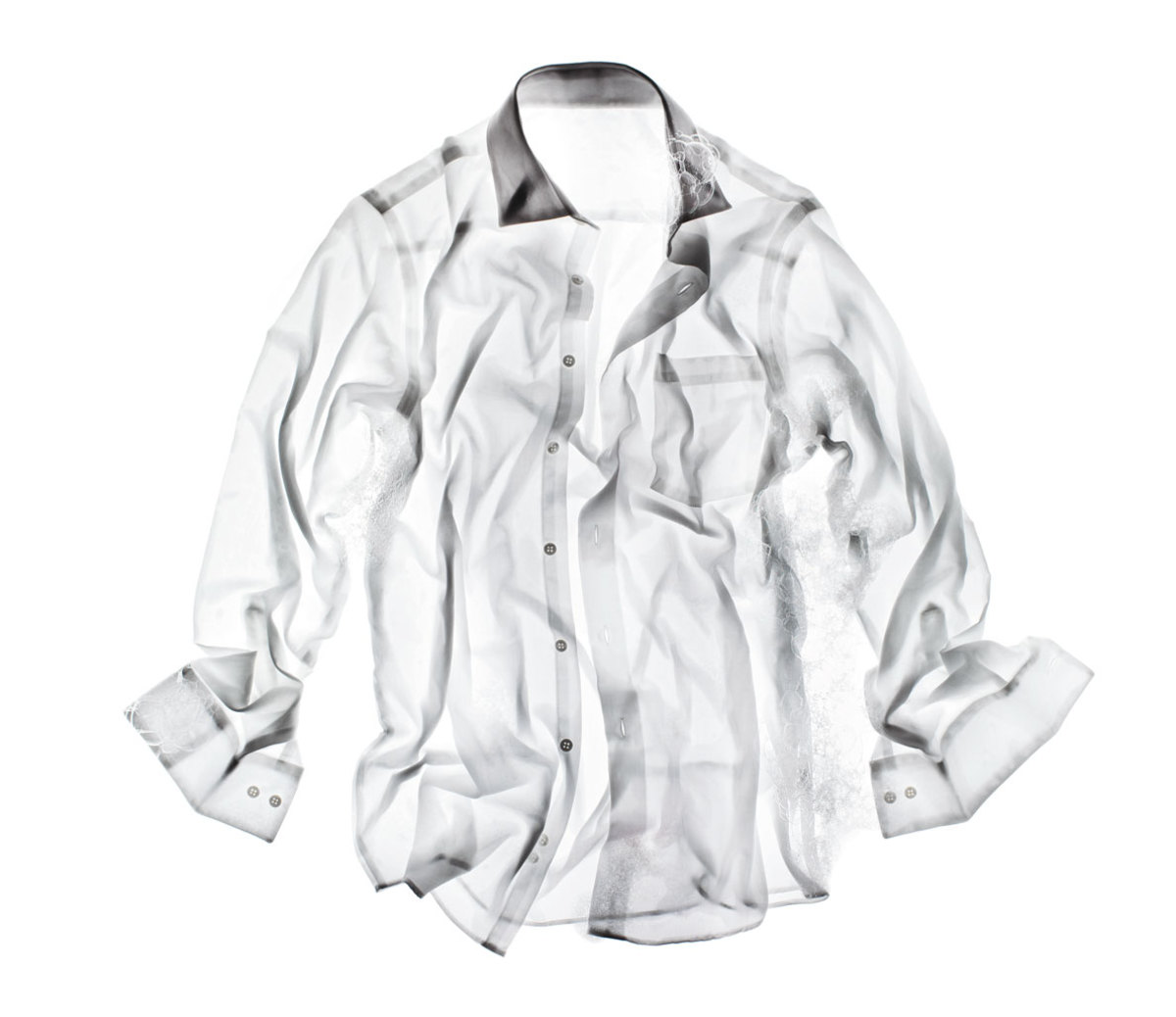 Barret Wertz: Mad Men, and specifically Don Draper, has transformed the landscape of menswear. Where do you get these great period pieces from?
Janie Bryant: I turn to eBay for a resource for vintage men's clothing as inspiration and also the amazing film and TV costume houses in Los Angeles.
Crisp White Shirt by Geoffrey Beene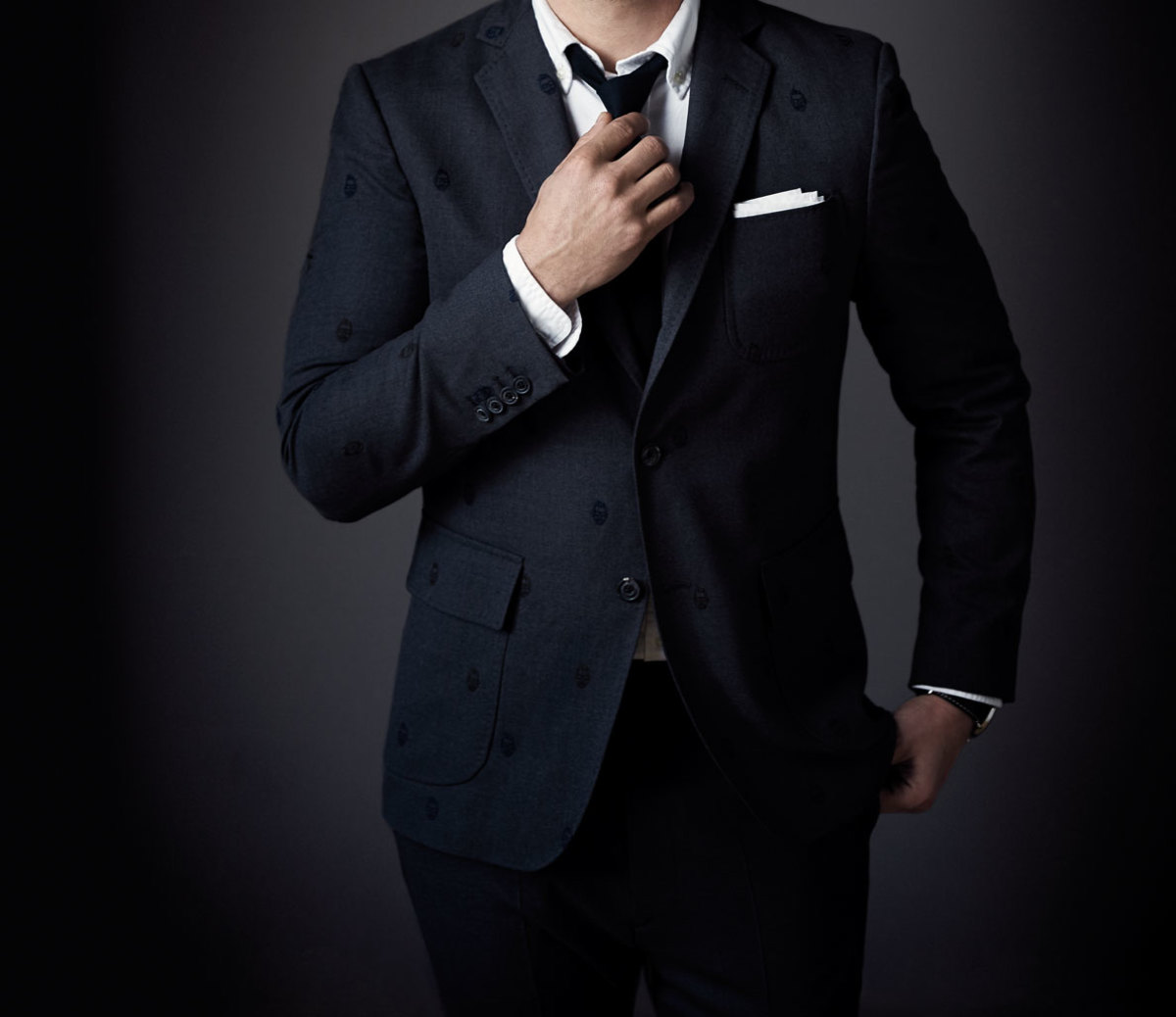 BW: Where else do you pull inspiration from?
JB: I'm truly happy that men want to dress up again!
Slim tie and pocket Square by Wooster + Lardini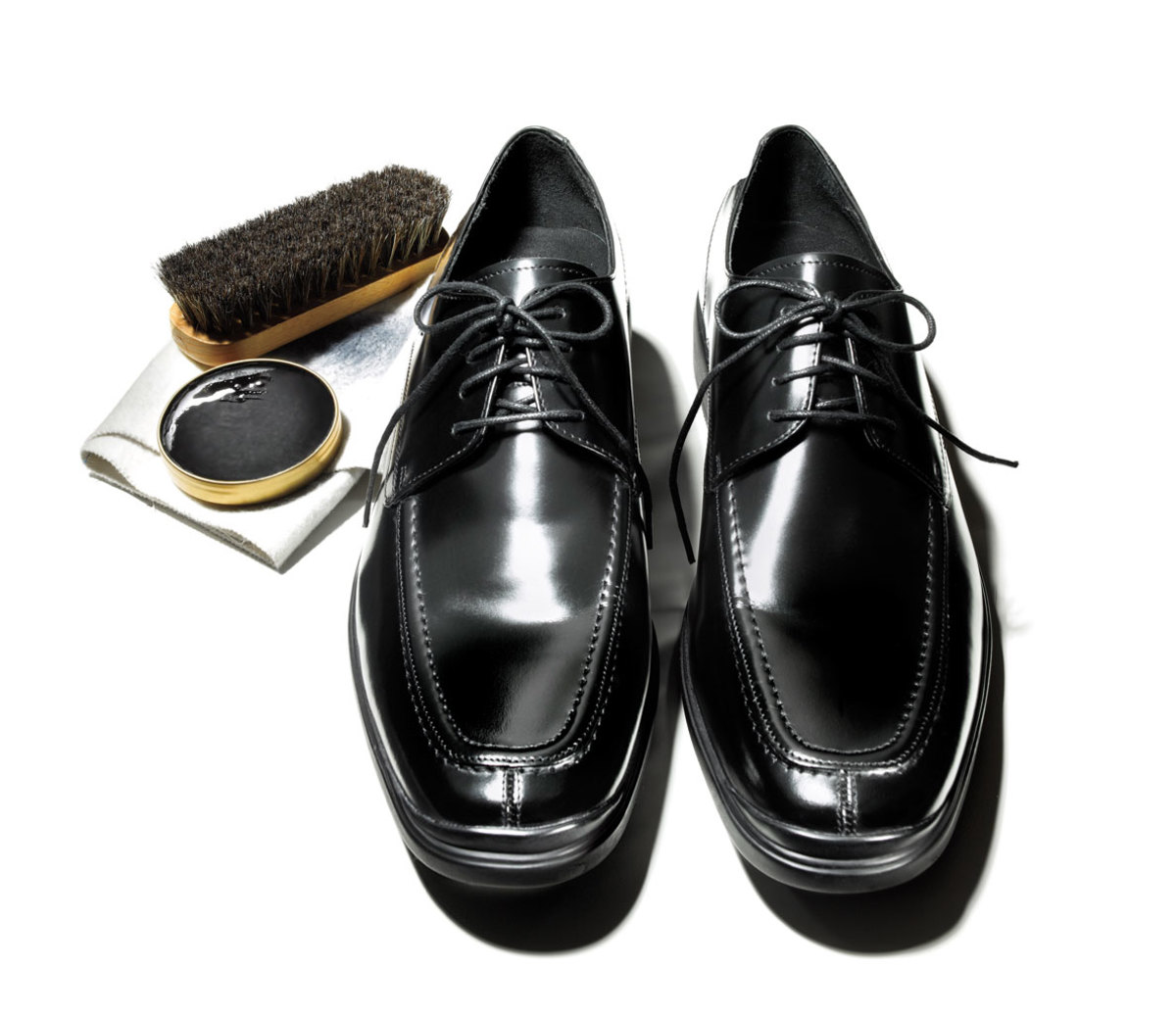 BW: You've made a legendary career out of attention to detail. Do you have a quick tip for the grab-and-go guy for keeping his look crisp and fresh?
JB: It's true; most men—most people—don't have the same attention to detail, but I am a designer and like most designers, I have a very discerning eye. A good tip for men is: Always get your suit tailored.
Classic Shined Shoe by Cole Haan
BW:  Who has been your most challenging character, as far as costume design development, over the years?
JB: Harry's costume design has changed so much over the seven seasons of Mad Men because of his story-line changing. Harry is a character that has gone from a fledgling nerdy guy at the office in bow ties and short sleeved shirts to a Hollywood wannabe of the late 60's in double breasted sport coats and long flowing scarves. I've loved each change in his costume design so much.
Old School Hat by Tommy Bahama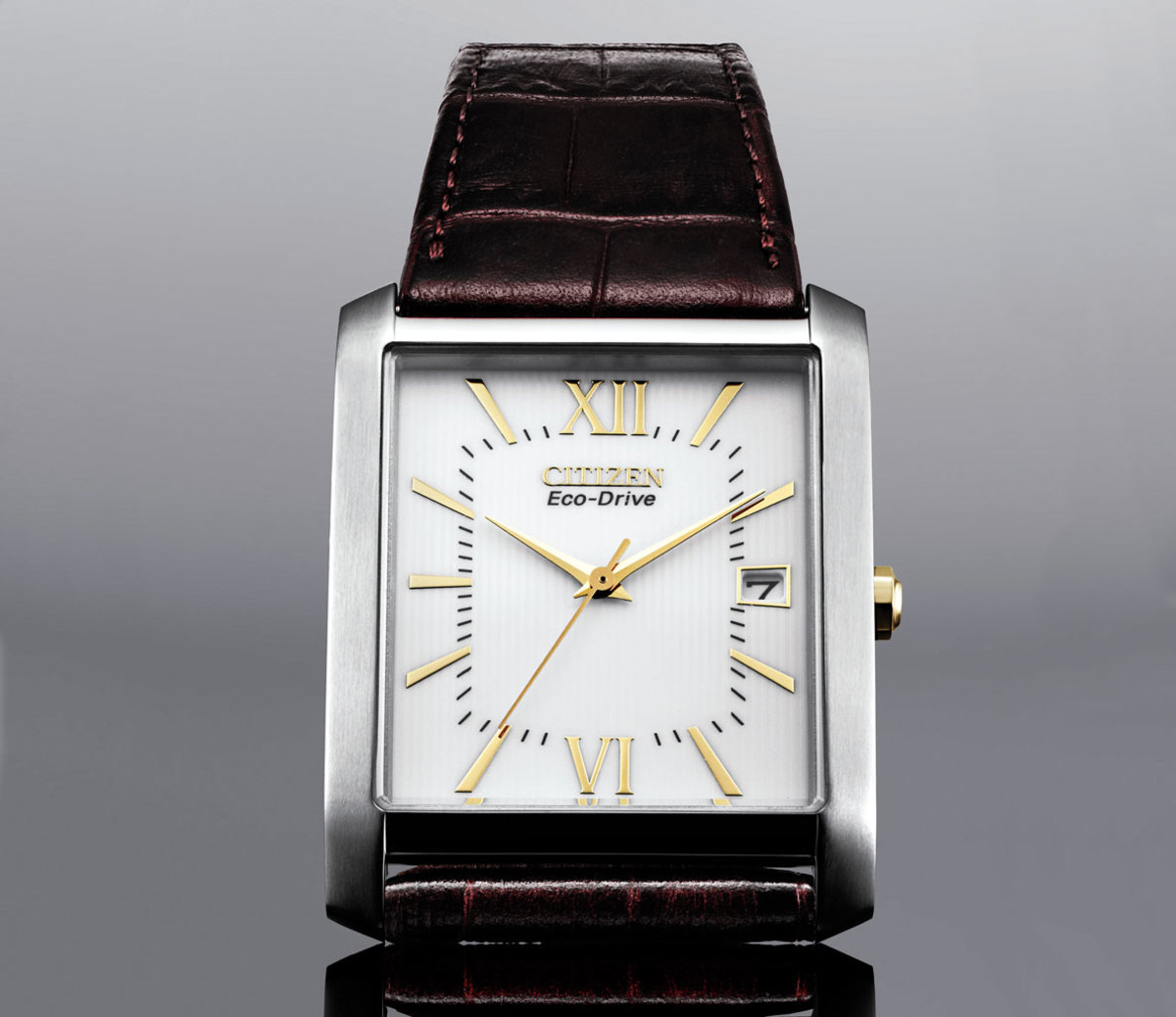 BW: The best trends are the ones that can be replicated well within all price ranges. You see everyone from Dolce & Gabbana to Banana Republic to H&M taking inspiration from the elevated menswear you and Mad Men have brought into focus. How do you feel when you see this?
JB: I designed the three Banana Republic Mad Men collections with Simon Kneen, the creative director, and his design team. It was amazing to be able to give the consumer the opportunity to dress like the characters on the show!
Retro-Style Timepiece by Citizen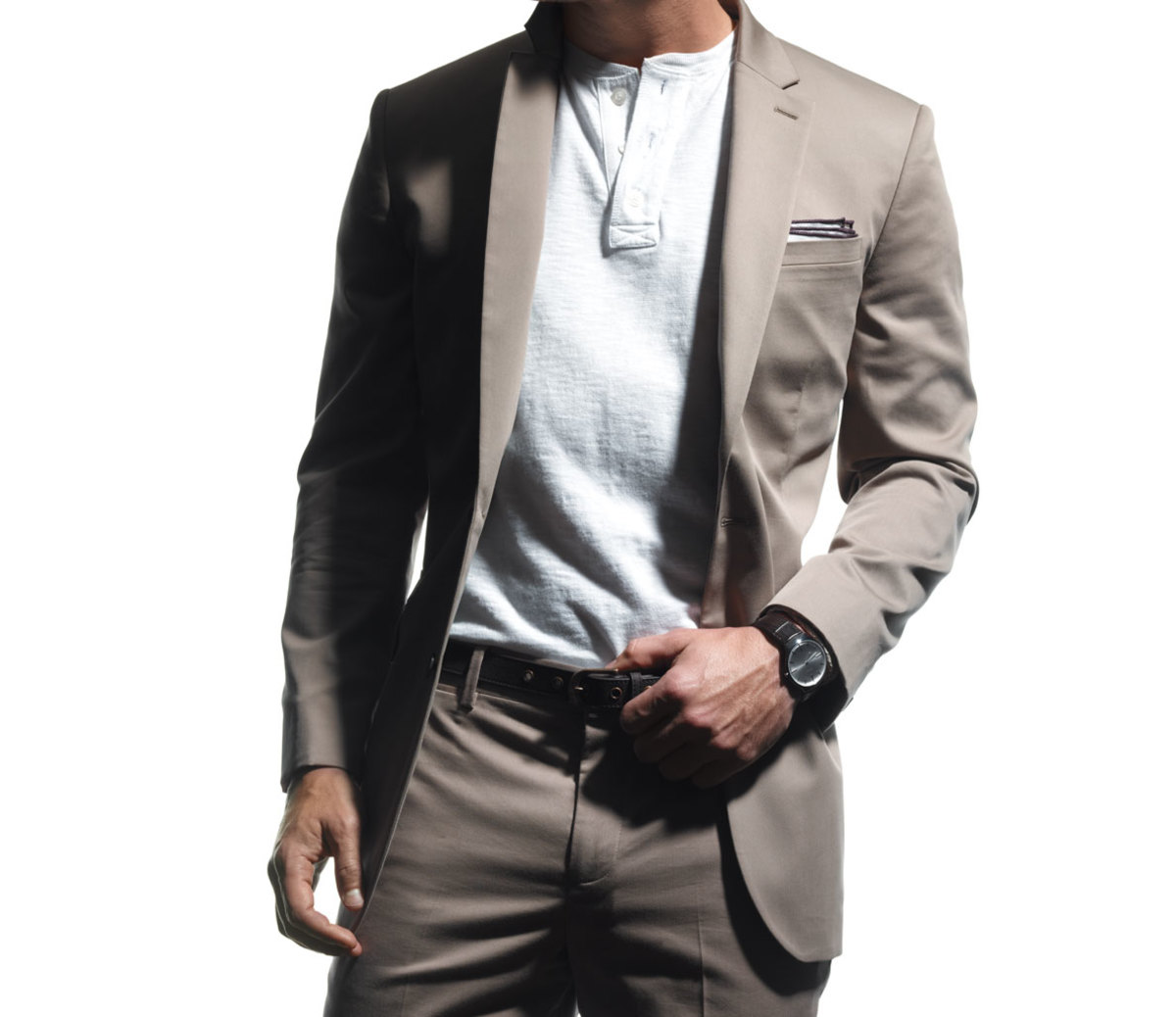 BW: Don Draper and Mad Men have undeniably changed the face of menswear. Given that trends in the menswear typically have a longer evolution and slower change rate, how long do you think this attitude towards men's clothing will last? 
JB: Let's hope a long time! I'm dying to design a menswear collection!
Slim Suit by Express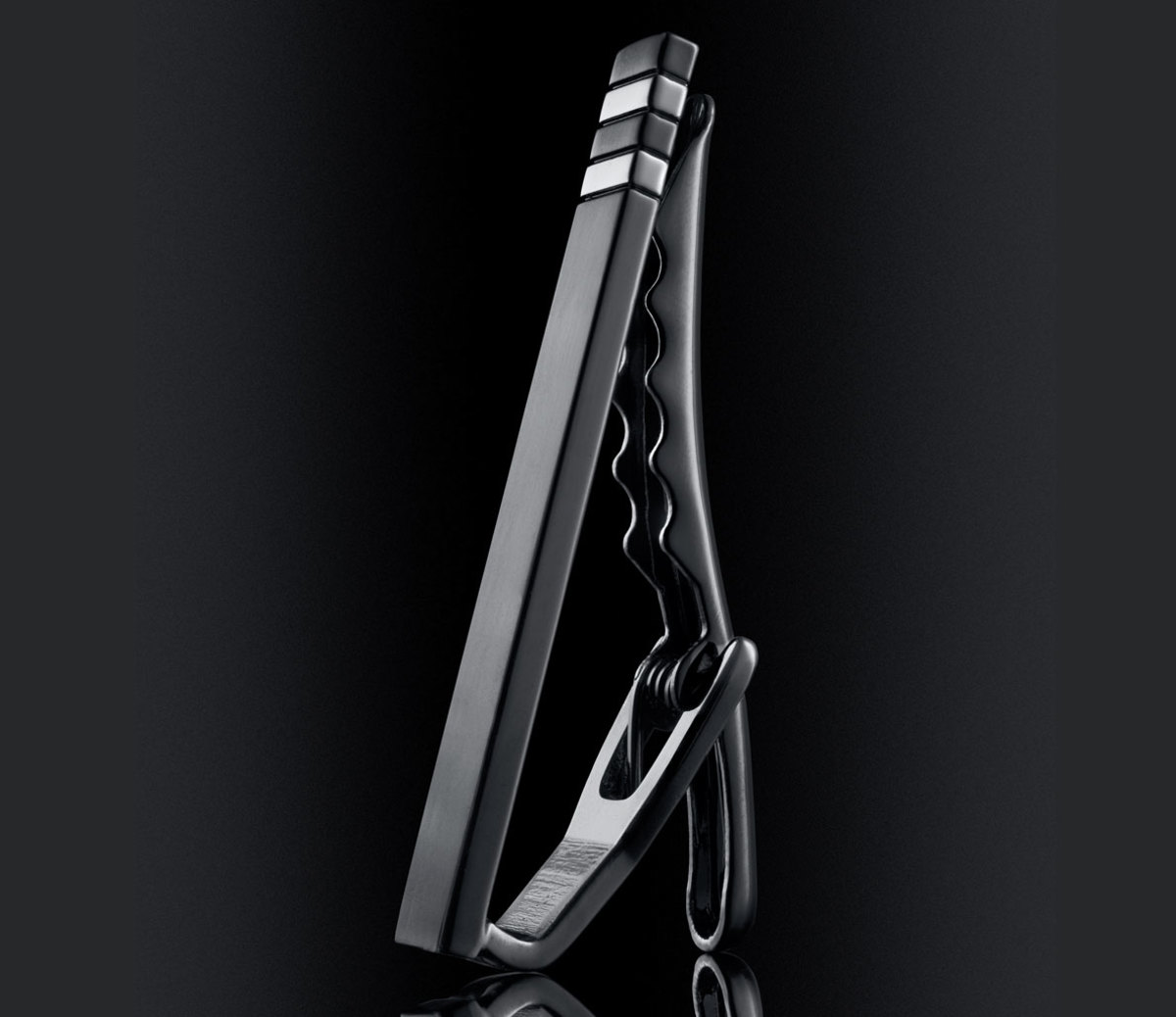 BW: You've had many collaborations with some big names throughout the course of the show. Your latest was with emerging label, Mack Weldon, to outfit all socks for the men on the show. Do you see the men's sock trend continuing to grow and thrive, or do you see guys reverting back to black once a sartorial show such as this comes to an end? 
JB: Socks are a great way for men to show their personal style. I am working with Mack Weldon as their style ambassador and will be designing a sock collection with them soon. As far as the show goes, the men wear vintage appropriate hosiery but the cast of Mad Men wear Mack Weldon socks in their everyday modern lives.
Tie Bar by Original Penguin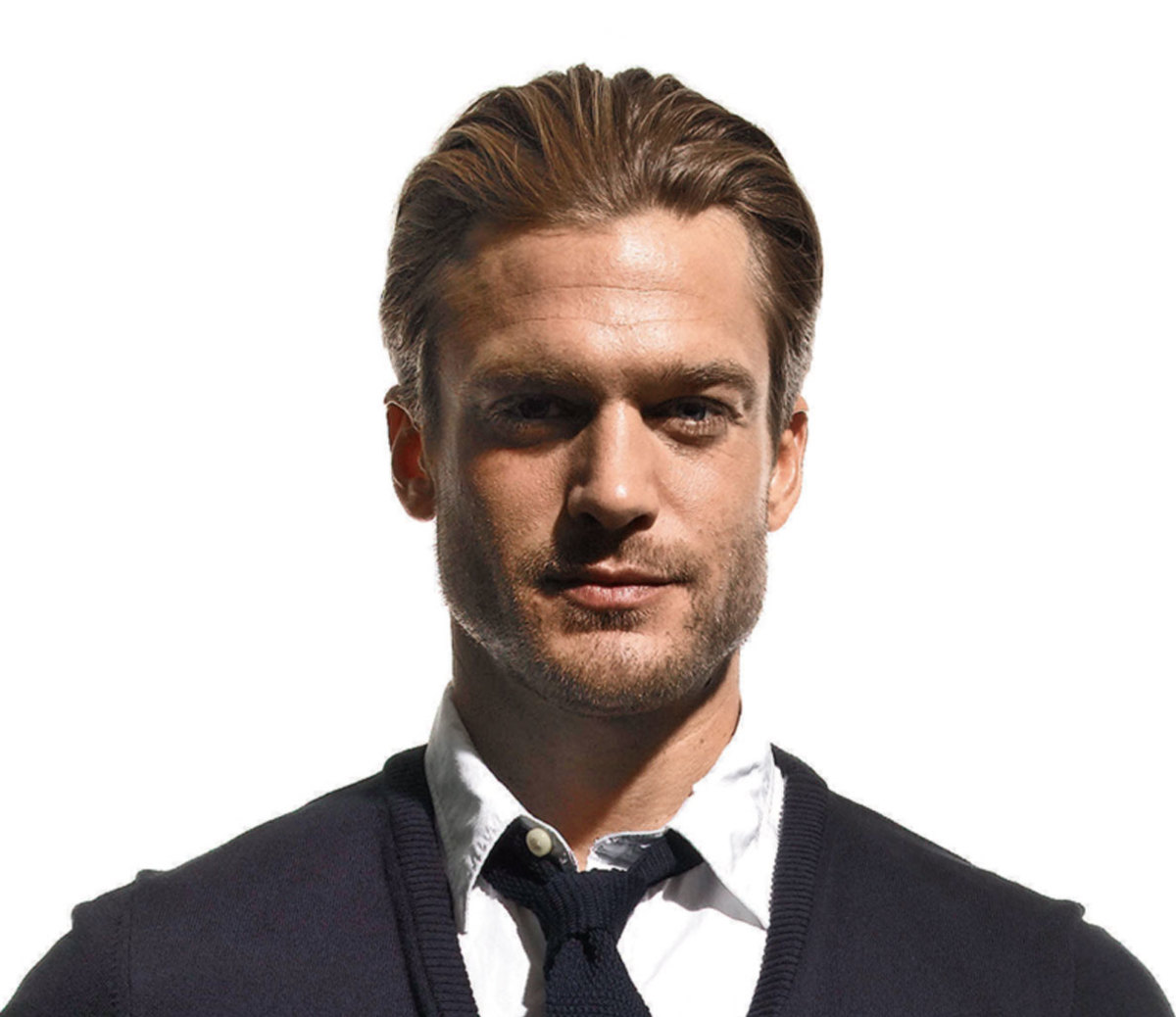 BW: Trends I really noticed in the years of Mad Men were things like narrow lapels and tie bars paired with slim suits and classic shoes; crisp white shirts with clean pocket squares; old school hats, like fedoras, with straight-line trench coats and a clean, slicked back hair. Is there anything I left off the list that you feel has really been a staple for the men of that era that translates well today, too?
JB: Cuff links and classic shawl-collared, single-button tuxedos and/or dinner jackets.
Slicked back hair
For access to exclusive gear videos, celebrity interviews, and more, subscribe on YouTube!