Ethan Hawke is no stranger to the award show circuit. He's been nominated for a myriad of awards, including Oscars, Tonys, and Screen Actor's Guild Awards, over his 30 years in the business, and 2015 is no exception. He is sweeping the nominations, including a Best Supporting Actor nod for the unprecedented hit Boyhood.
But with great success can come great scrutiny. So when stepping onto the red carpet in front of millions of people, how does Hawke get ready to look his best? His groomer, Lauren Kaye Cohen (whose lengthy client list includes such leading men as Leonardo DiCaprio, Terrence Howard, and Sir Paul McCartney), will be using Montez Renault to make sure he looks his absolute best. She is the sought after groomer for men who want to keep their natural, rugged handsomeness intact.
Here, Cohen walks us through how she got Hawke ready for the Golden Globes on Sunday:
Hawke used Montez Renault 3-in-1 Performance Wash due to the lack of time he had to get ready. With only 30 minutes to spare, it was the easiest all-over wash to get the job done. He used the Jojoba Smoothing Scrub for spots he was going to shave. He didn't feel overwhelmed and was able to get out of the shower in moments. The Shaving Cream was so nice because it doesn't foam, you can see exactly where it's going. The Facial Moisturizer is an essential finishing product for every guy. Hawke has just finished a film, so Cohen was able to do what they wanted with his hair. Being a classic guy, he wanted to keep it simple. "He has a brand new haircut going back to his own style," said Cohen. "We wanted to make him feel like Ethan again; modern and crisp. For his hair, we had it twisted and turned in a modern way without looking overly groomed. It was nice to keep him rugged and manly on his own. The thing I love about these products are that they are so self-explanatory." 
In addition to the Montez Products as the foundation for Hawke's preparedness, Cohen also used Orbie Thick Dry Finishing Spray and Rough Luxury Soft Molding Paste to finish the simple style Hawke likes so much. The Dry Finishing Spray is one of the "very few products I've found that doesn't wreck the hairstyle," said Cohen. It adds thickness that no guy is going to be mad about. Lastly, keeping in the natural theme of Hawke's look, Cohen used Burt's Bees eye cream and lip balm, keeping the eyes hydrated and the lips matte. Because no guy needs a glossy lip.
Over all, Hawke pulled together a pretty effortless look in his Dior tuxedo for the Golden Globes. Here's hoping he gets the Oscar!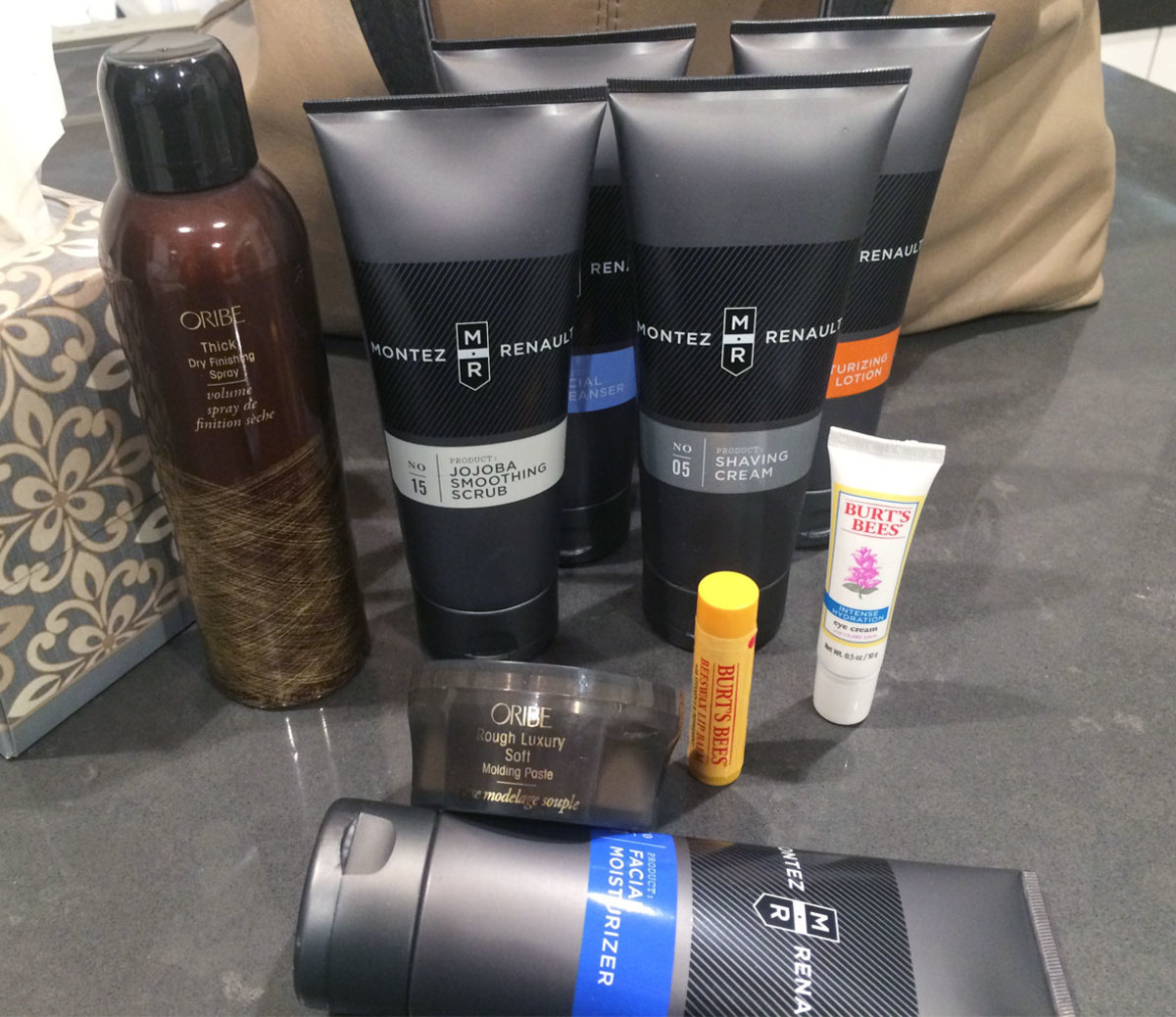 For access to exclusive gear videos, celebrity interviews, and more, subscribe on YouTube!