When two great American brands get together for a project, you're happy to see a single item that you can't live without. But Filson and Shinola have instead collaborated on 25 different timepieces, each unique, each ruggedly-handsome, each made sturdy to battle the elements, and each able to be proudly worn and eventually passed down when the time comes.
The collection, which includes versions of the Mackinaw Field Watch and the Journeyman Chronograph that mix and match different bands, dial colors, case sizes, and movements, are the latest product built at Shinola's state-of-the-art Detroit facility, where its first collection debuted just a few years ago, but have already caught a lot of attention. Each includes Shinola's sapphire crystal faces, Argonite quartz movements, and numbered brass case backs.
Of course, Filson's signature is in there, too, both on and behind the face. Brand president Gray Madden says you'll see "tried and true Filson materials, such as Tin Cloth and Bridle Leather, which were used for some of the watch band styles." Filson even specified their roller buckle design, used on their belts, for the bands in order to further the life of the strap.
The partnership works because both companies have a love for the outdoors and the same mid-century minimalist style — the kind of thing you'd see on wrists when the Greatest Generation was getting settled back in after tours in Europe. There's a certain expectation (and accomplishment) of improvement with two companies putting together a first shared release. We just hope these two keep talking. [Starting at $600; Filson.com]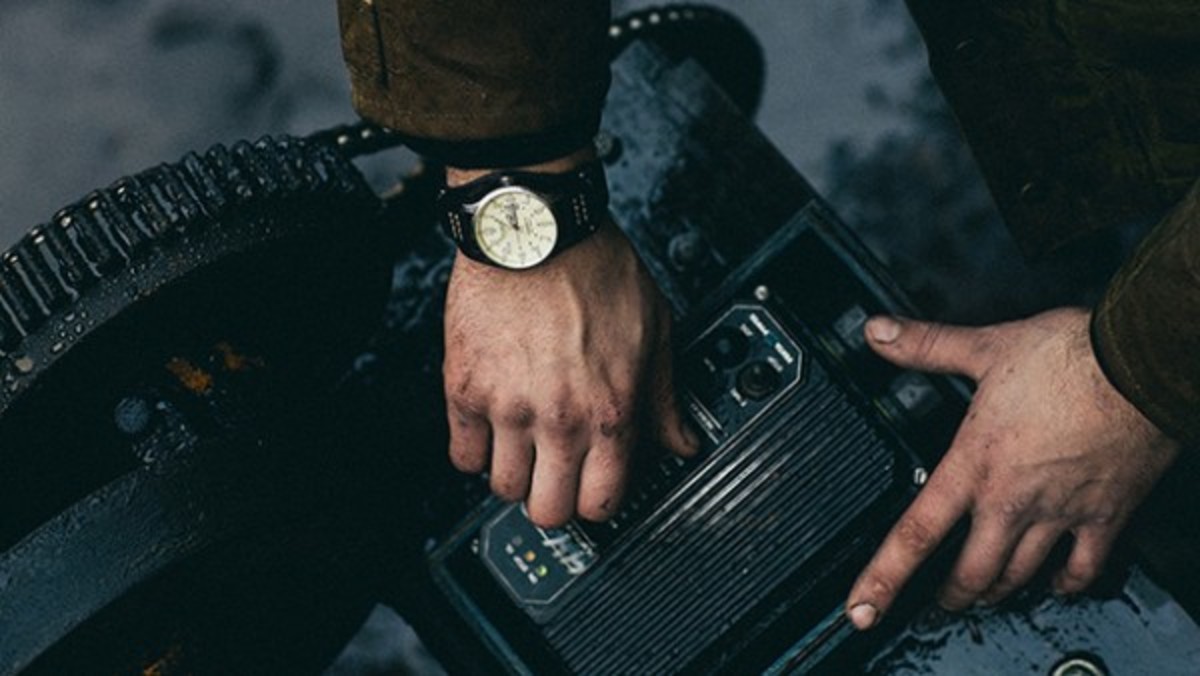 Courtesy of Filson
For access to exclusive gear videos, celebrity interviews, and more, subscribe on YouTube!