The stars came out for the 76th annual Golden Globes ceremony last night at the Beverly Hilton in Los Angeles, and all eyes were on the red carpet to see who pulled off the best looks. And they didn't disappoint: Celebs turned out with classic outfits, daring ensembles, and yes, even a few questionable sartorial choices. Below, we've rounded up a few of the best dressed men from the 2019 red carpet. Looking to amp up your style game this year? Take some cues from these guys.
John Krasinski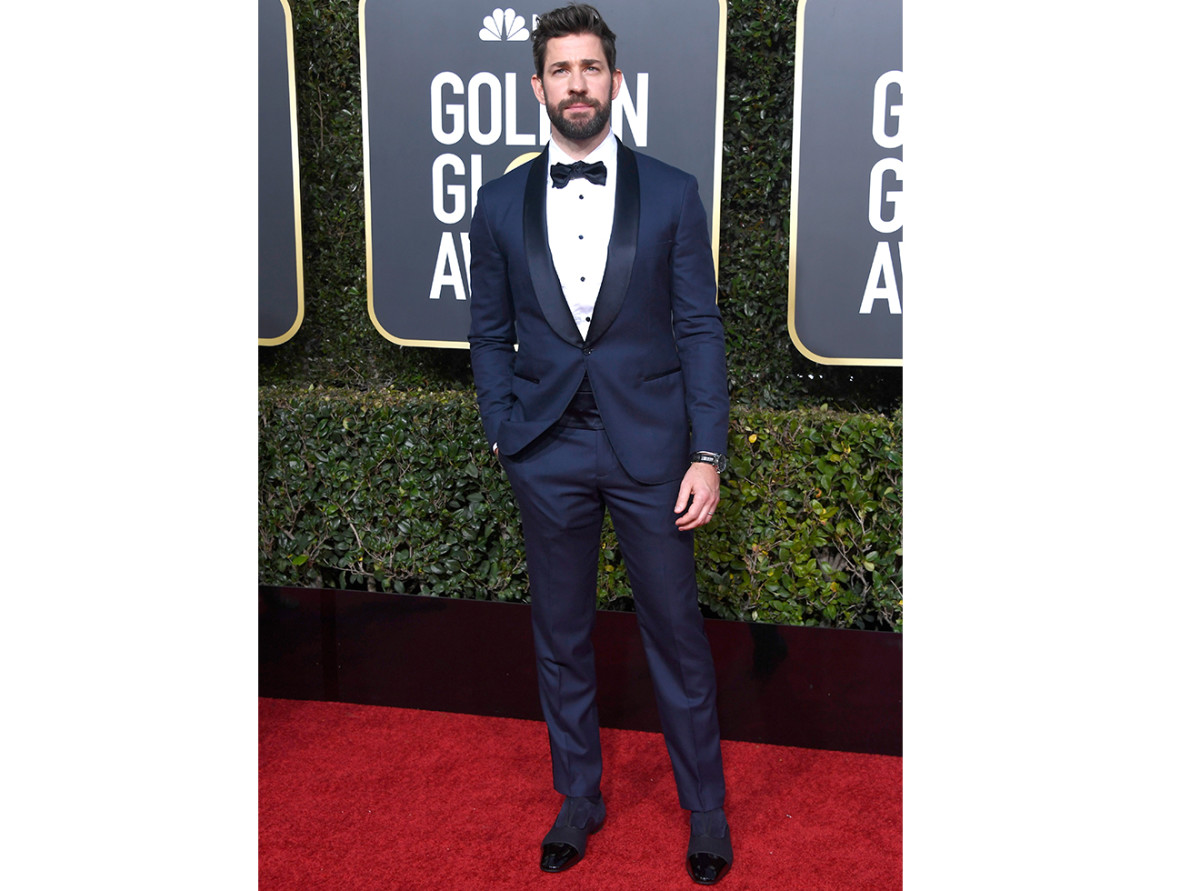 Supporting his wife Emily Blunt for her best actress in a musical or comedy nomination, Krasinski stood out in a sea of black suits with his dark navy ensemble. His Christian Louboutin shoes and matching black bow tie (sometimes black and navy do go together) added elegance to his red carpet style. If you're getting tired of trotting out your same old black suit, take a tip from Krasinski and opt for navy blue instead.
Bradley Cooper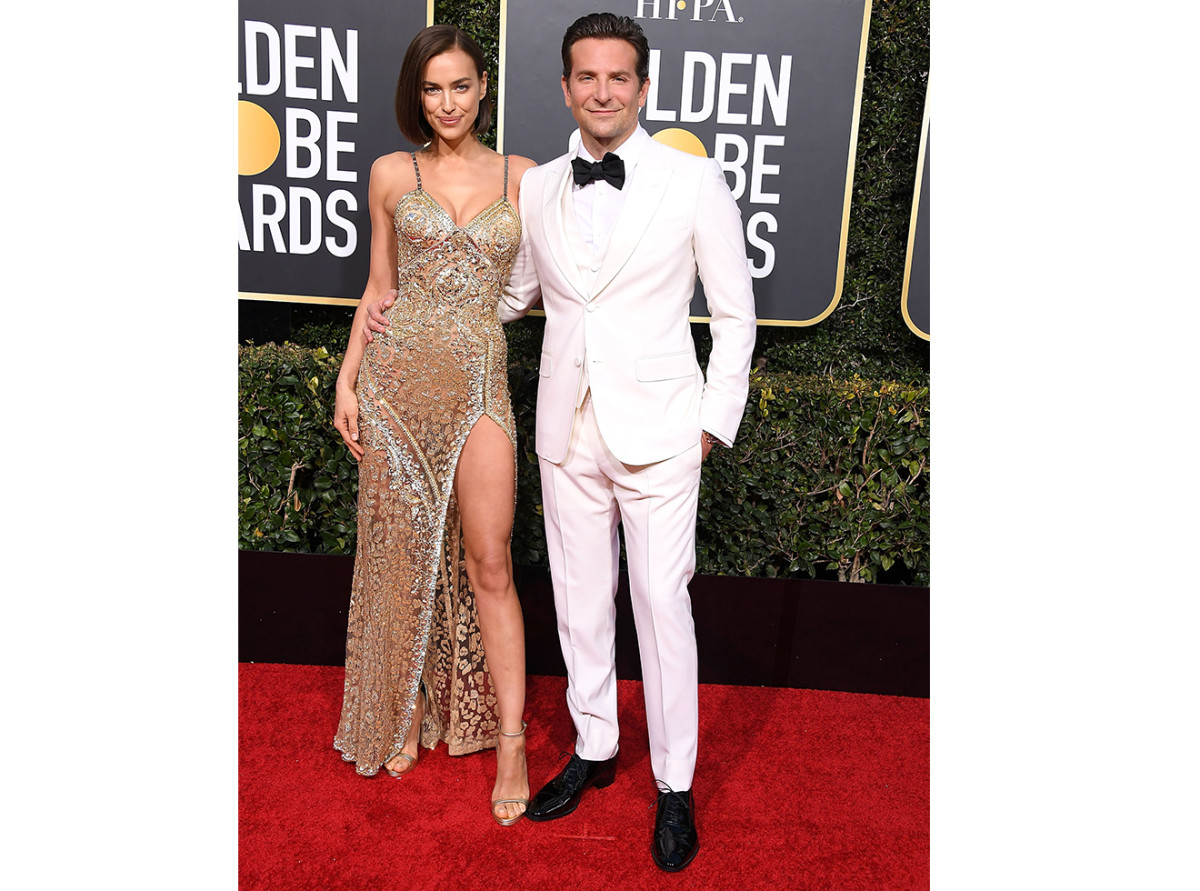 It seems like Bradley Cooper can do anything—write, direct, act, and even pull off an all-white suit. Looking like the complete opposite of the rough-around-the edges musician he played in A Star is Born, the clean-shaven nominee stood out on the red carpet. If you're considering a similar outfit, take note: His black shoes and bow tie keep him from looking like a polar bear.
Chadwick Boseman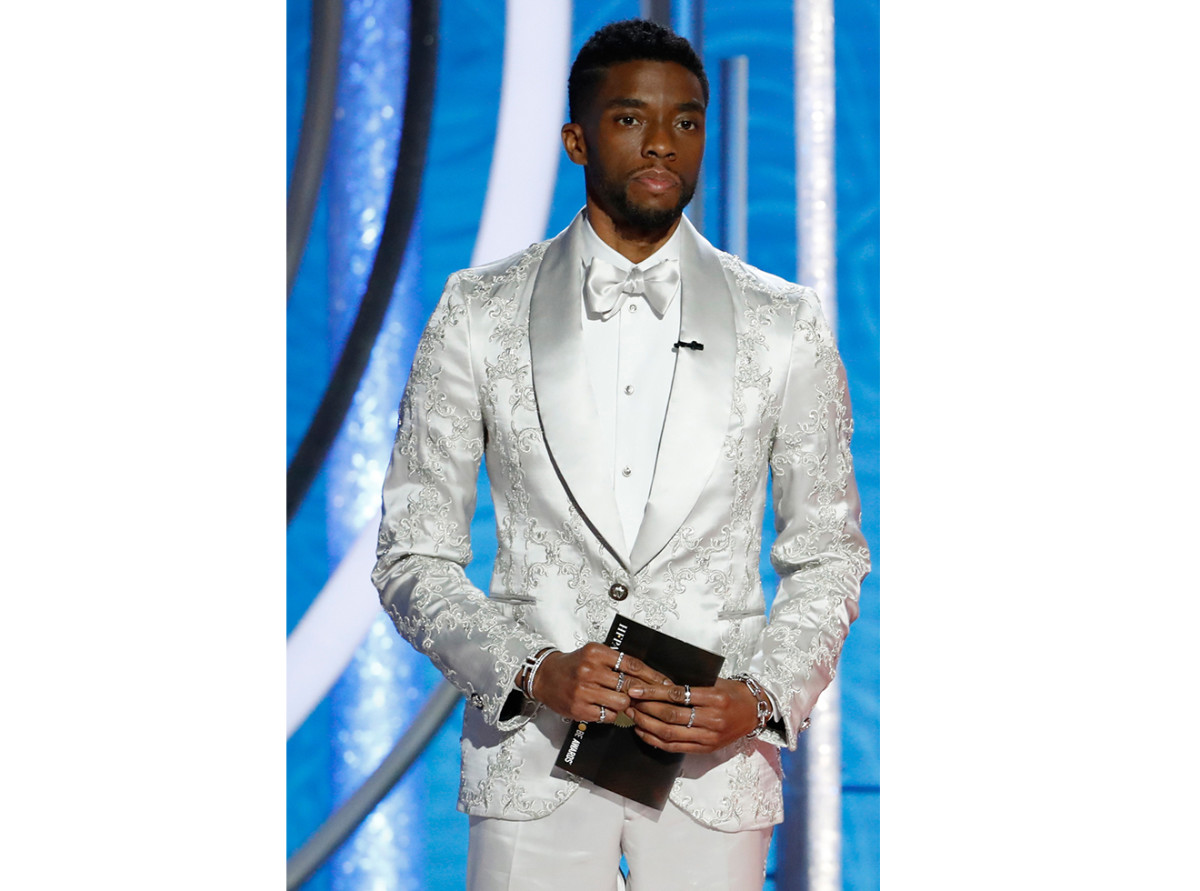 The Black Panther himself rocked a custom patterned silver tux designed by Versace. His stylist Ashley Weston described the look as "a work of art"—and we agree.
Idris Elba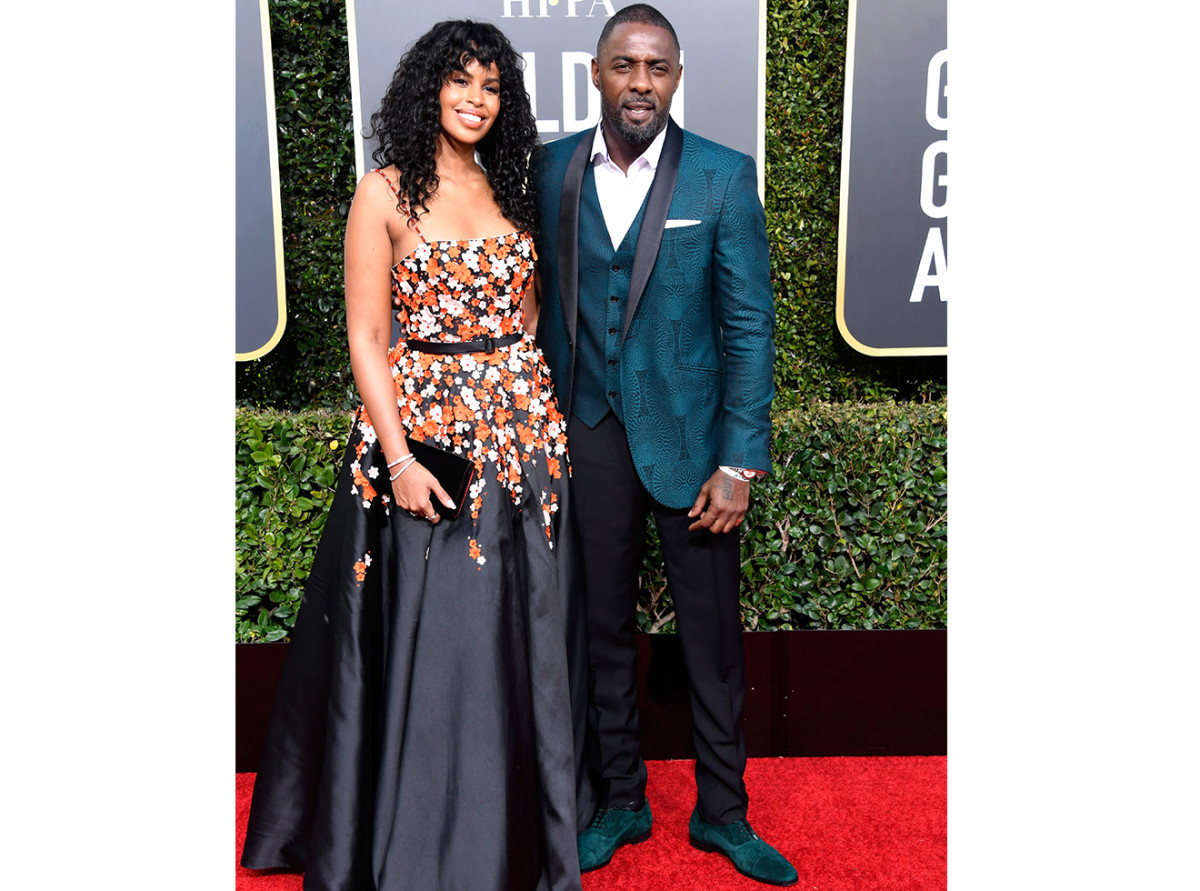 Idris Elba arrived on the Golden Globes carpet in a patterned turquoise suit with shoes to match. Although he walked the carpet with his jacket unbuttoned and no tie in sight, the rumored next James Bond tidied up his look once he stepped onstage to present an award.
Richard Madden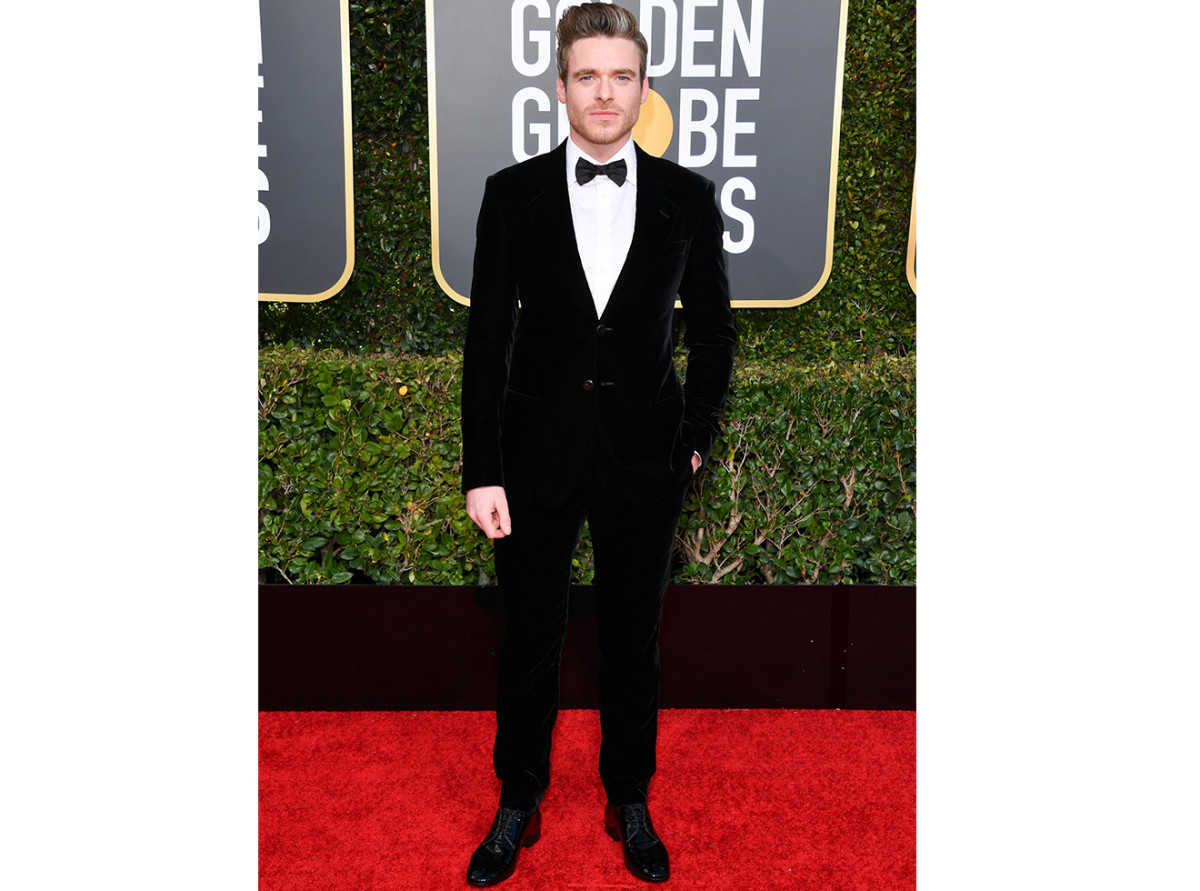 Although he'll always be the King in The North in our hearts, Richard Madden took home the Golden Globe for best actor in a TV drama for his performance in Bodyguard. He strode down the red carpet in a classy black velvet suit—a great example of how to use different materials, rather than colors, to stand out from the crowd.
Michael B. Jordan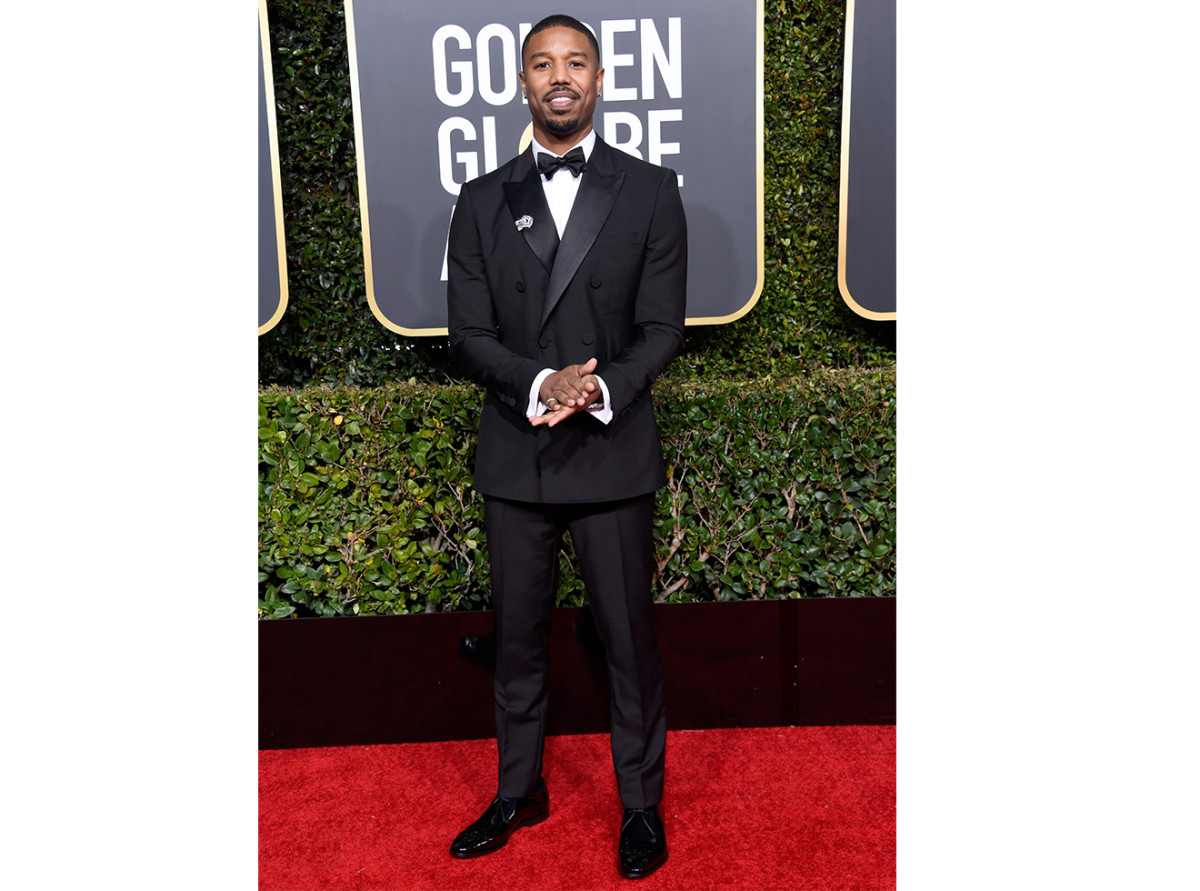 Walking the red carpet with his Black Panther co-stars in tow, Michael B. Jordan showed how to use accessories to update a classic look for the modern era: He rocked a black double-breasted Burberry tuxedo, and his diamond-studded lapel pin and Piaget watch made the perfect complements to his jacket. The on-screen villain definitely looked like one of the good guys at last night's award show.
Christian Bale
Christian Bale's various body transformations throughout the years may have been surprising, but fans were also shocked to hear his Welsh accent onstage at the Golden Globes (where he thanked Satan for inspiring his performance as Dick Cheney). On the red carpet, the Vice star proved that a little color coordination goes a long way—his sleek all-black suit and tie combo worked perfectly with his wife's black dress.
For access to exclusive gear videos, celebrity interviews, and more, subscribe on YouTube!