You don't need much for the perfect holiday outfit. It boils down to a few staples, a few seasonal classics, and small but sophisticated embellishments. If you're looking to put together a wardrobe that wears well at the office, a dinner party, a cold-weather date, or the family gathering, here are the essential pieces that comprise exactly that.
The Watch: G-Steel GSTB100D-1A by G-Shock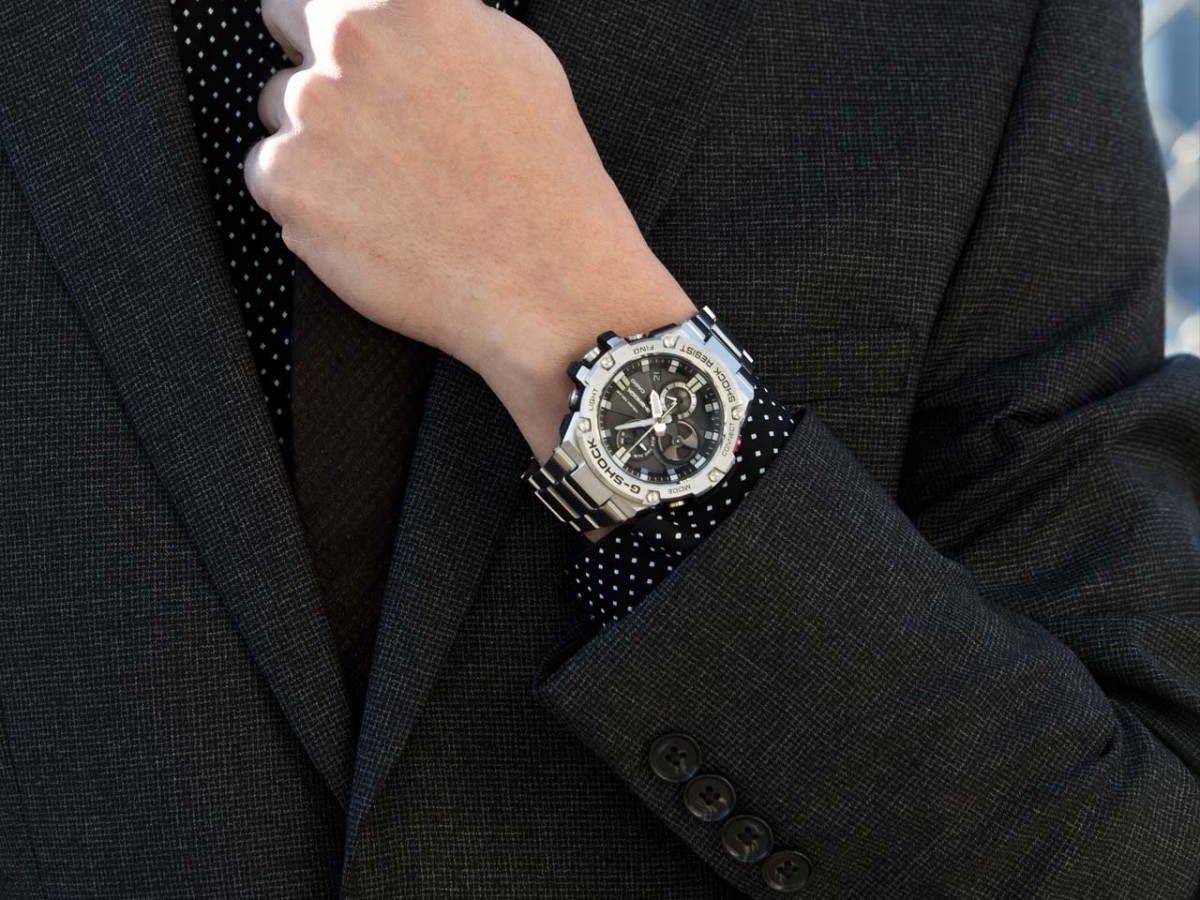 The one "article" in your wardrobe that should shout "smart, classy, refined" should be this G-Steel watch by G-Shock—specifically model GSTB100D-1A, shown here. It pairs well with the rest of your outfit, but it's a conversation starter at the same time. Once your fellow revelers ask about it, tell them about the watch's double-layer bezel, Bluetooth technology, shock-resistant durability, and water resistance to a whopping 200 meters. All those perks aside, the watch just looks damn good. ($400, gshock.com)
The Blazer: Slim Wool Mix Blazer by ASOS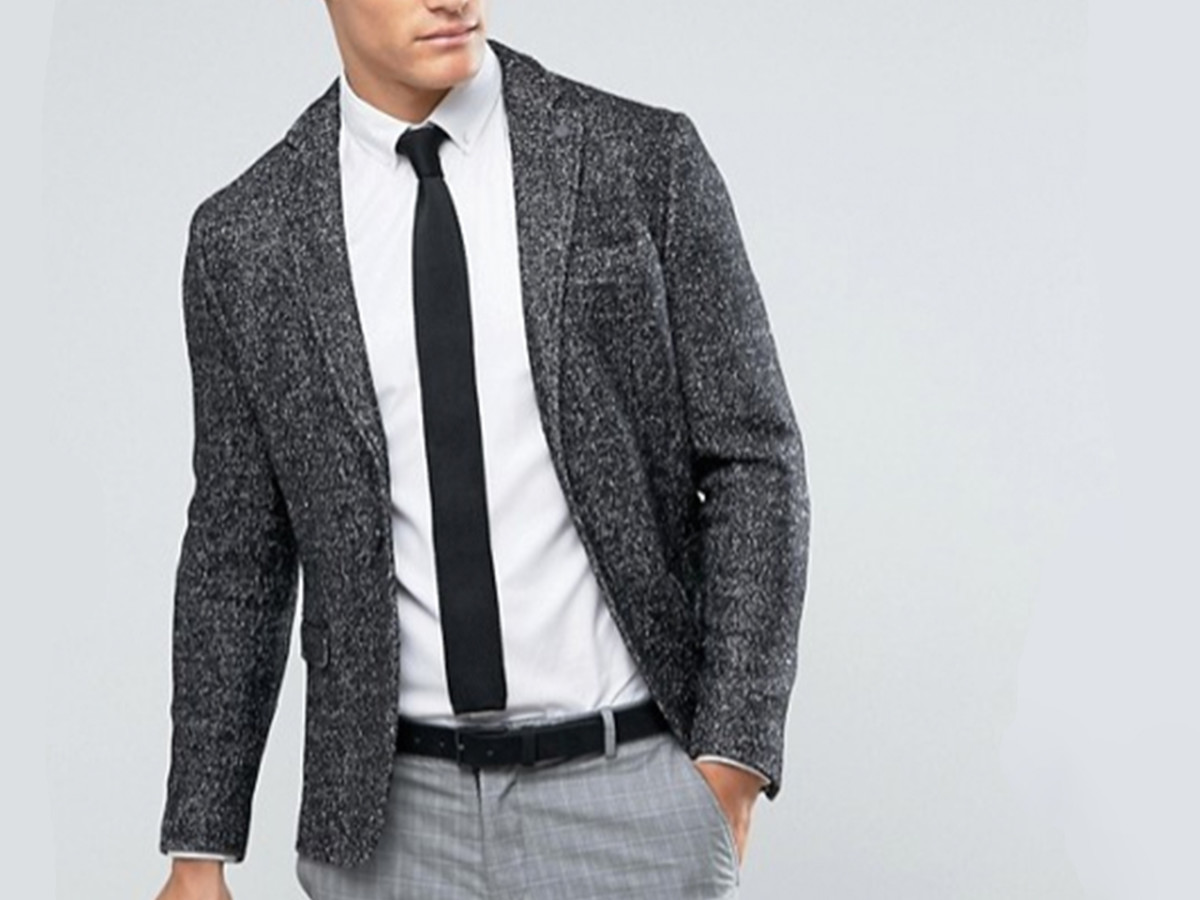 This wardrobe sticks mostly to a neutral scheme—gray, black, navy—and this salt-and-pepper blazer holds it all together. The thick wool blend is seasonally appropriate, and it will actually complement your physique instead of adding any outer-layer bulk. You'll look professorial, wintry, and fit—all in one. ($206, asos.com)
The Shoes: 1000 Mile Boot by Wolverine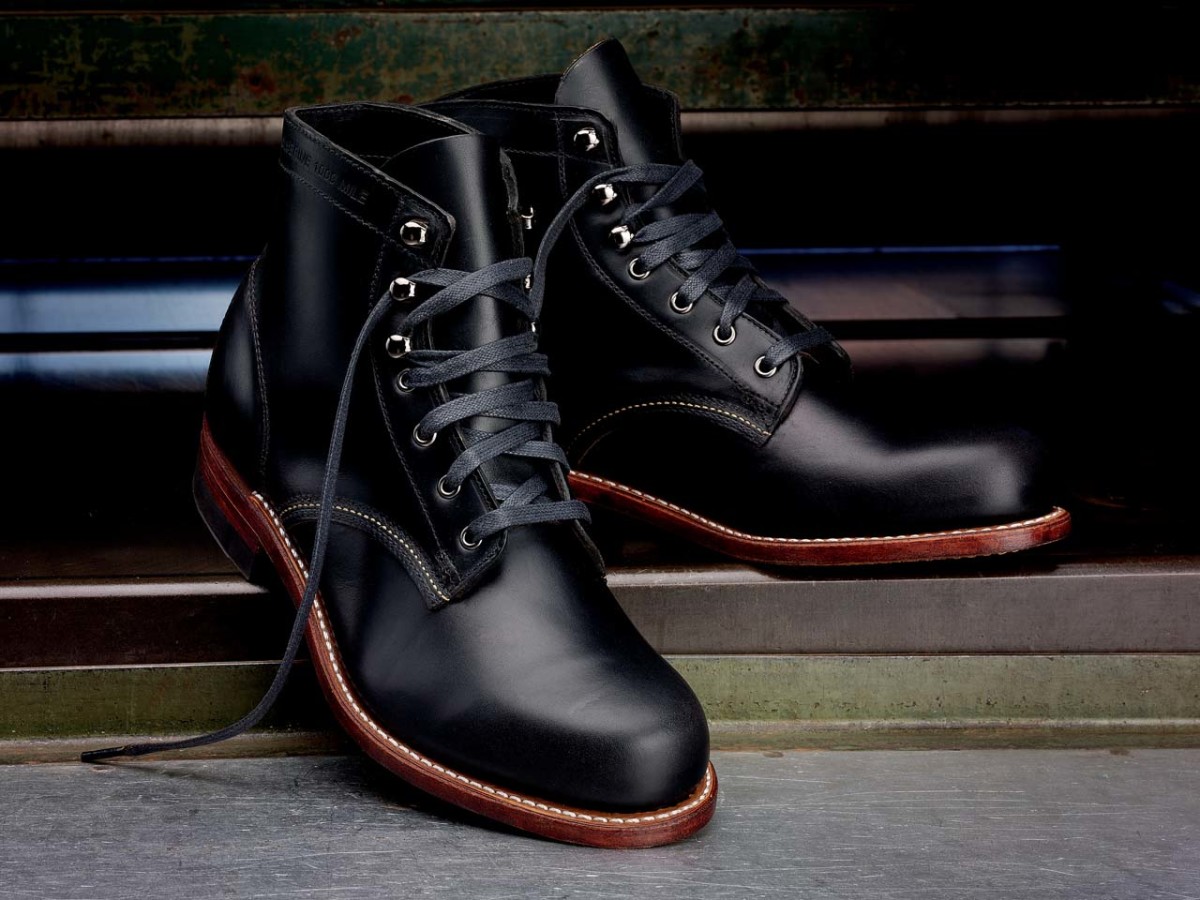 Now you can shovel your driveway and attend a holiday party without changing your footwear. These handcrafted 1000 Mile boots are both durable and dinner appropriate, after a little polish. Best of all, they're free of any pretense: You aren't trying to impress with shiny wingtip oxfords, but you will impress because Wolverine has designed a simple, forever classic product. As a result, you'll be approachable as ever, which is especially important around the holidays. ($365, wolverine.com)
The Sweater: Cashmere V-neck by Polo Ralph Lauren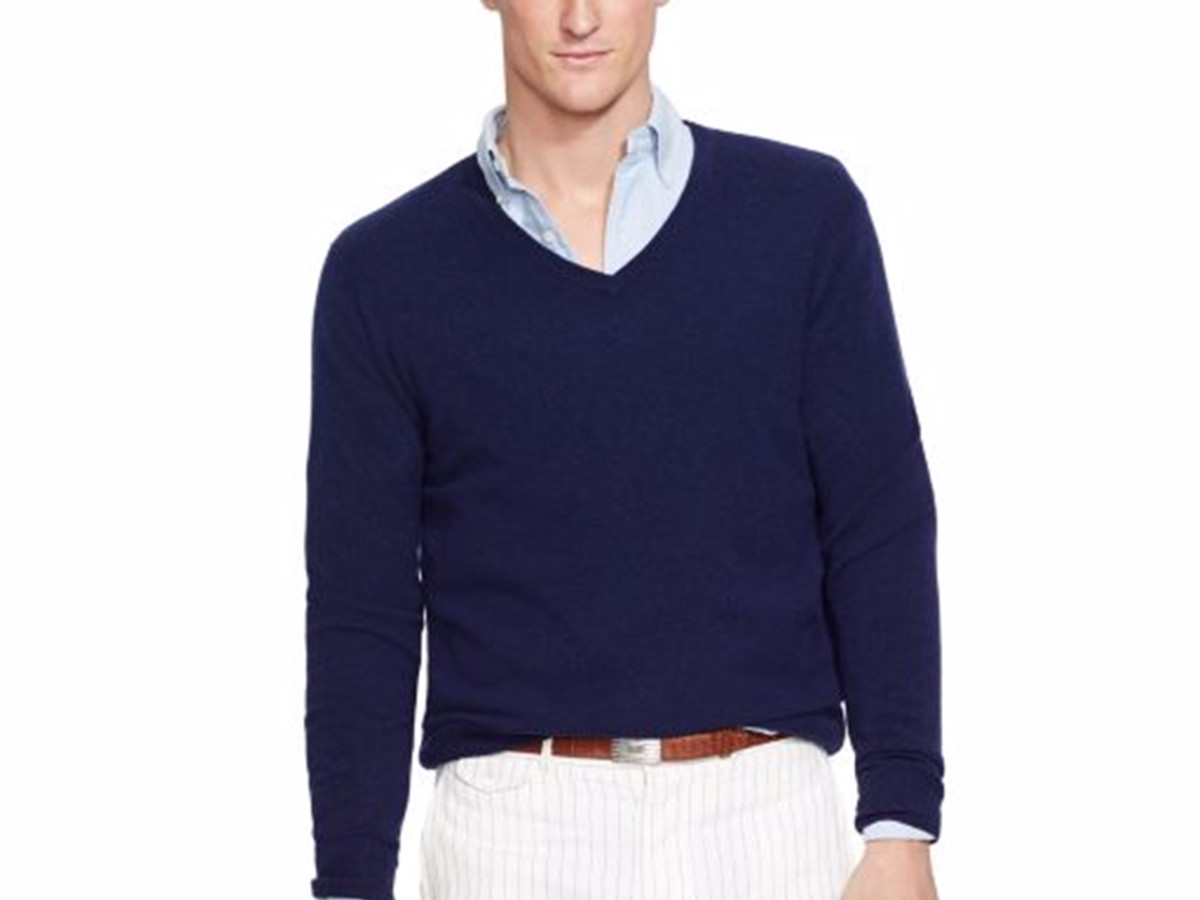 Cashmere is the next coziest thing to silk (and we aren't about to suggest wearing any silk). Ralph's navy blue V-neck cashmere sweater won't restrict, bunch, or bulge—it will keep you toasty and provide enough real estate to unbutton your oxford's top buttons, since you'll be celebrating the holidays sans tie this year. Navy holds up with just about every color combo, especially neutral tones like the ones in the wardrobe. (Try it later with browns and khakis!) ($350, ralphlauren.com)
The Trousers: Wool Flannel Trousers by Brooks Brothers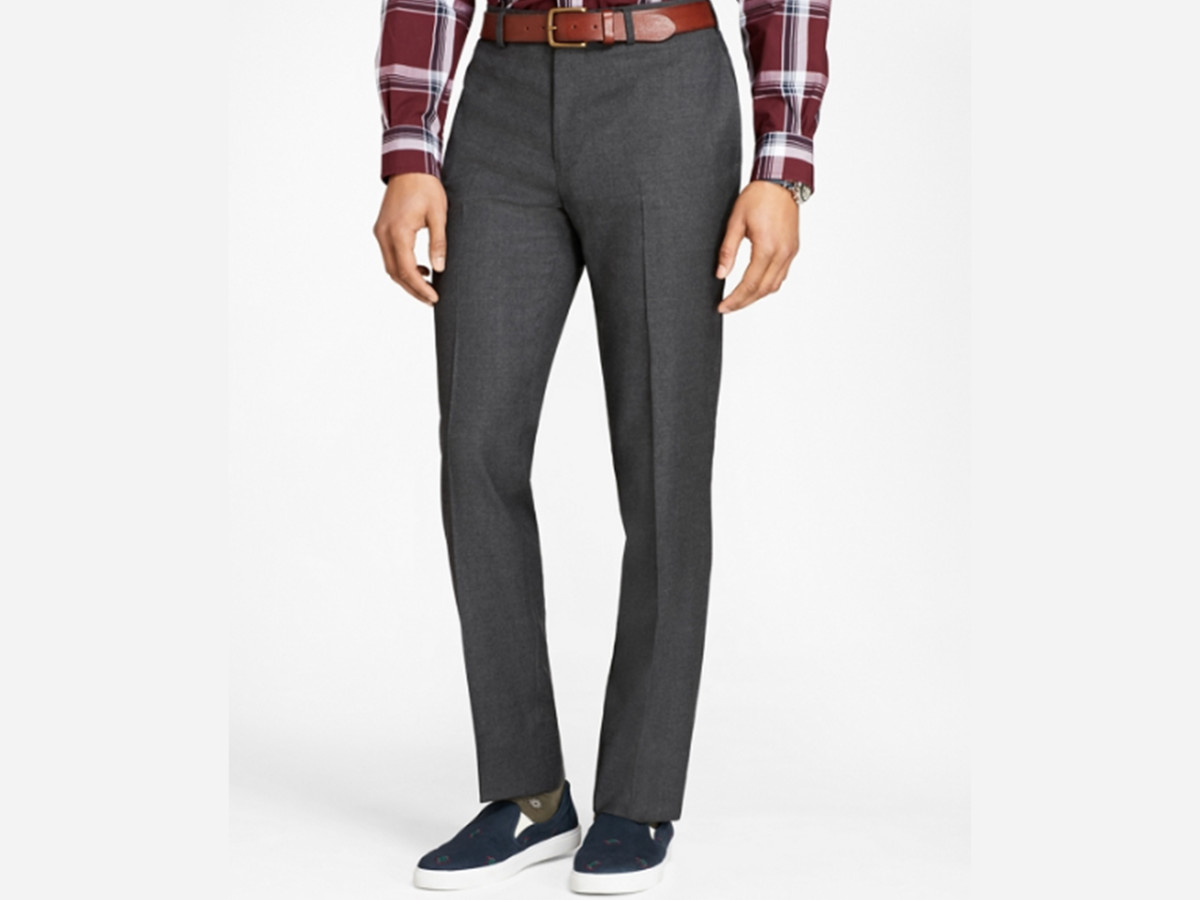 Most guys wear pants that don't fit—they're typically far too baggy. Why not complement yourself, regardless of fitness, and wear something that has a more natural taper? Brooks Brothers' flannel trousers fit the bill, and thus they're a perfect fit for the festivities. The light gray won't beg for any added attention (so people will focus on their complementary cut and that contrasting speckled blazer). If you later want a matching blazer, Brooks Brothers has one for you, too—but we prefer how the ASOS blazer offsets things a bit, at least for this holiday ensemble. ($140, brooksbrothers.com)
The Shirt: Slim American Pima cotton oxford shirt by J. Crew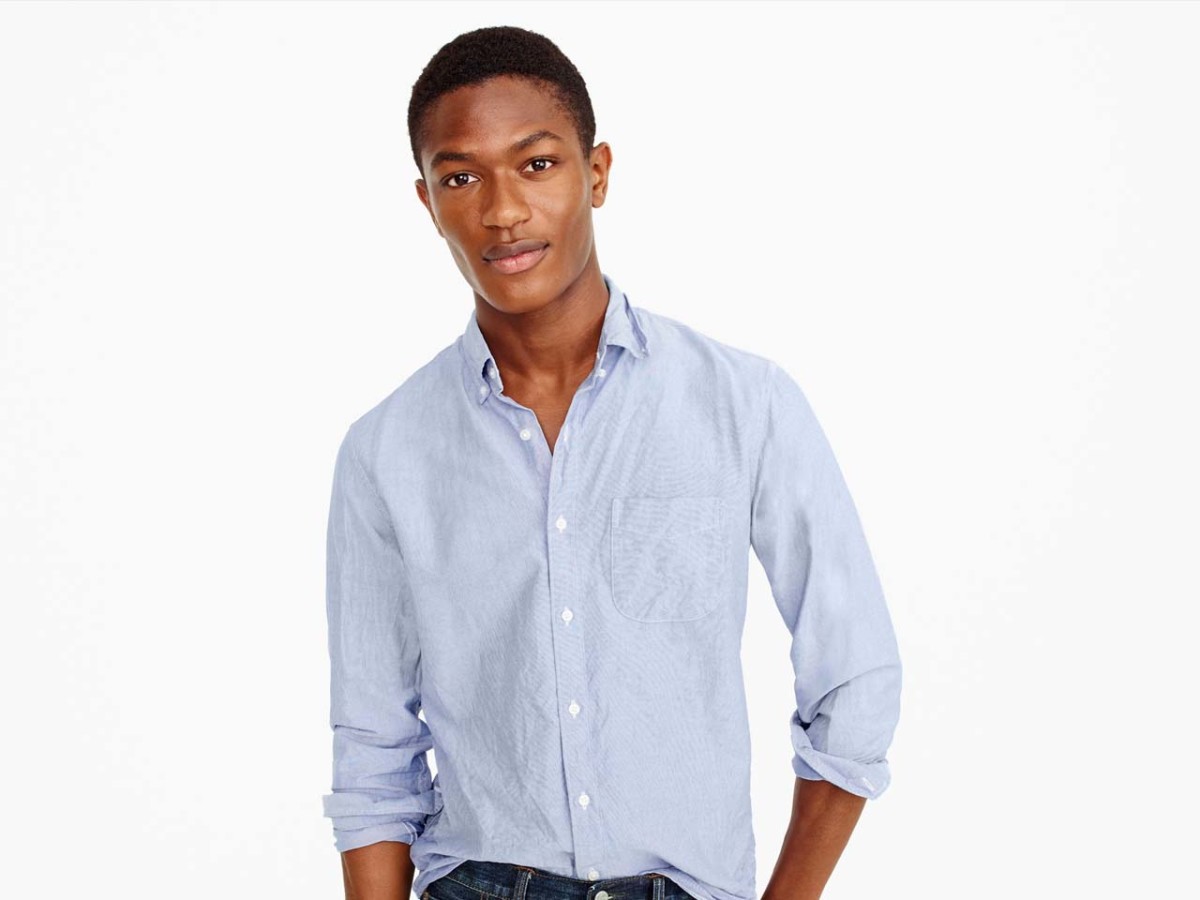 You've no doubt owned dozens of oxfords over the years, but so few are satisfying enough to earn any loyalty; they're always too see-through, flimsy, or even too crisp. Now, though, we're going steady with J. Crew's slimming pima cotton oxford. Both durable and relaxed, it's the perfect shirt for everyday workwear and weekend brunch, and it will complement those extra bench presses you've been doing all year. It's the obvious staple underneath a cashmere sweater and wool blazer—especially since you'll still look sharp in it after you peel off the warmer outer layers. Choose the light blue or the white for this look, but stock up on a few whites since you'll rarely find something so well-made and universally appealing. ($64.50, jcrew.com)
The Belt: Italian Grained Leather Belt by Hugo Boss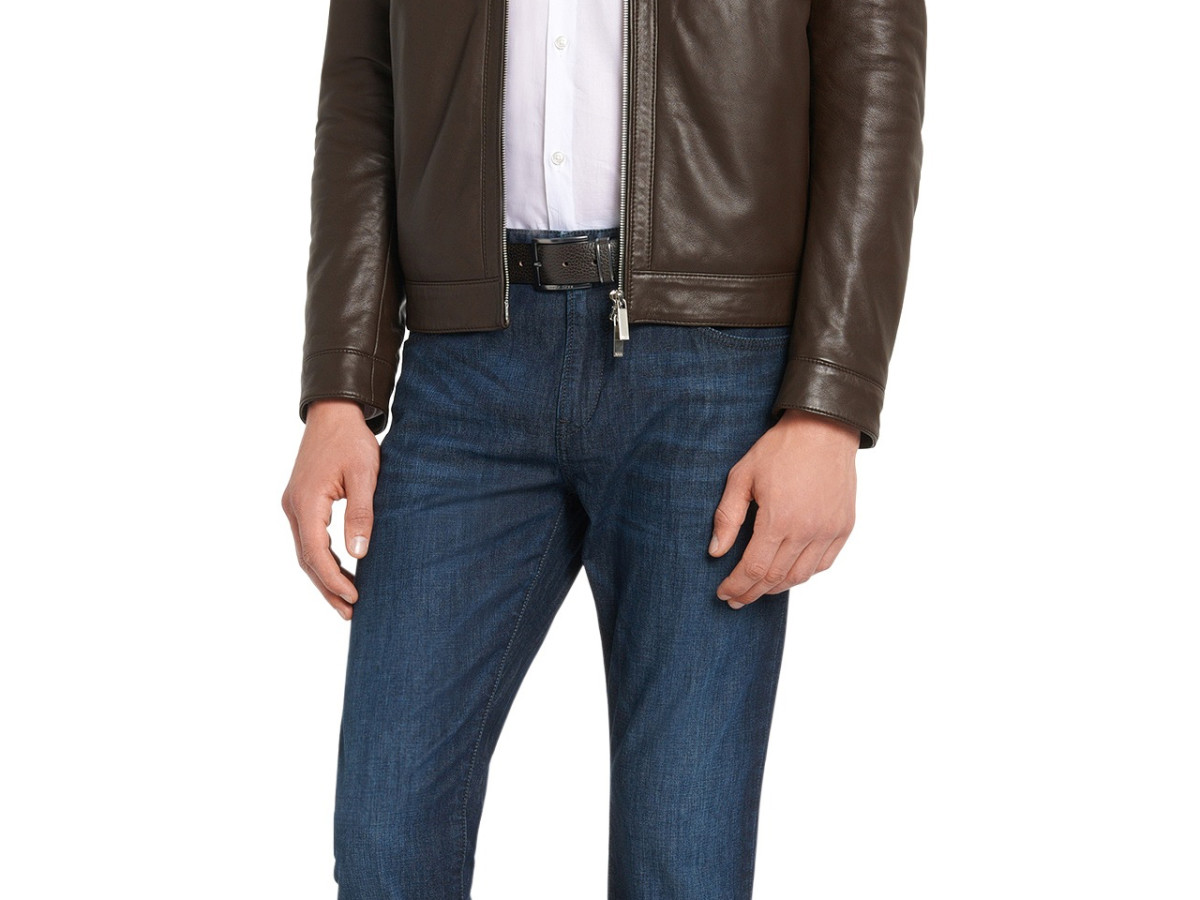 The belt should be a straightforward part of your holiday outfit, but lots of guys get it wrong. The only real "rule": find a durable, medium-priced leather option with a silver clasp. (Seriously, how often will you be able to match a gold buckle?) Hugo Boss gets it right with this high-quality Italian-grained leather belt. It'll hold together your holiday duds, while also working perfectly on any dressed-down denim days. And remember: Always buy a belt 2″ larger than your waist size to leave enough room for the belt to rest in the next loophole after it's secured—and to let you readjust after you eat dessert. ($135, hugoboss.com)
The Socks: Classic box by Nice Laundry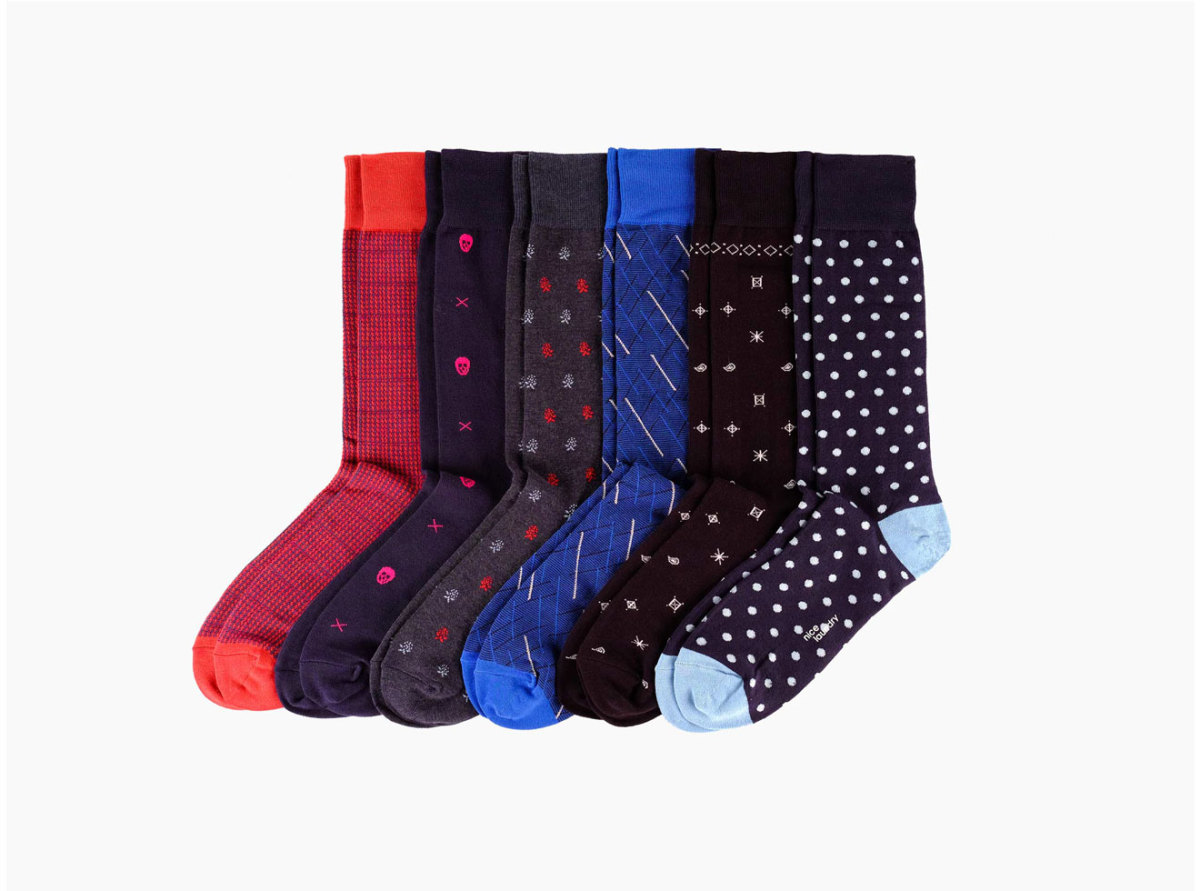 Socks give you the chance to be cheeky with an otherwise sophisticated outfit. Nice Laundry's "Classic" bundle is the note you should hit, too: The all-cotton socks won't shrink, and they come in six different color and pattern combos, with reds, blues, and grays alternating between argyle and polka dots. Any one of these six pairs would go well with this outfit, the red being the cheekiest of all. If you want to play it safe (but still lighthearted, of course), stick with either navy option. Plus: Order any box over the holidays, and you'll get to pick up a holiday-themed pair for free. ($49, nicelaundry.com)
For access to exclusive gear videos, celebrity interviews, and more, subscribe on YouTube!