The inimitable Kyle Chandler is on screens large and small this summer. He's in for a monster haul at the box office with Godzilla: King of the Monsters, and streaming into homes across the U.S. with Hulu's Catch-22.
But he's making waves for more than just his acting chops. His textured hair has the volume and movement surfers dream of, as seen in Chandler's June 2019 Men's Journal cover shoot. It's enhanced even further by gray hairs, and is an all-out showcase of his natural gifts.
It's a look that's easily imitated, too—with a few restrictions. It you want to sport Chandler's hairstyle for yourself, then follow these tips from barber Eli Shaffer, of Blind Barber Highland Park. Shaffer outlines the kind of hair this style requires, how to modify it for a receding hairline, what to tell your barber, and, of course, how to maintain and style.
How to Get Kyle Chandler's Hairstyle: The Kind of Hair You Need  
Guys with medium-density hair will have the easiest time emulating this look, especially if they have natural waves or cowlicks, Shaffer says. "It doesn't hurt to have a thicker head of hair, either," he adds. "Chandler has a really amazing front cowlick that's highlighted by a swath of gray hair. It's super unique."
Guys with gray hair will also enjoy the added texture: "The gray hairs lack melanin—the component that gives hair a hue. The two work together to give hair a lot of movement. For guys considering covering their grays, this is a great reason to embrace them."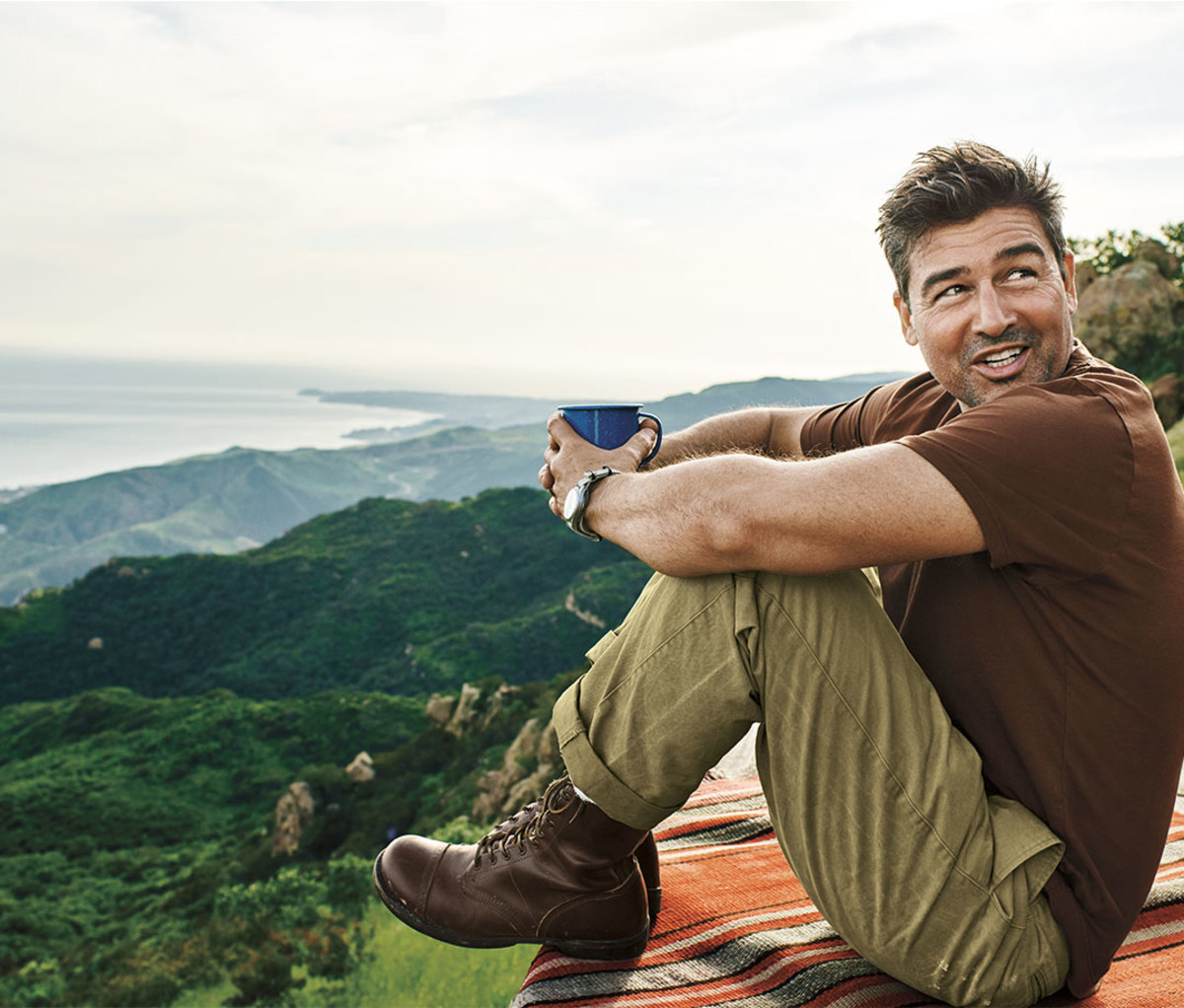 If you have a receding hairline, then Shaffer suggests keeping things loose and textured. "The trick to managing a receding hairline is to not cover it up. A natural recession can give a hairstyle character."
Who is this style not for? Men with slick, straight hair. "This movement and texture is reserved for hair with natural waves," Shaffer says. It's something no product can help you emulate when your hair is medium-short like this.
What to Tell Your Barber
Ask for a classic taper, says Shaffer, and leave the clippers down. Get a scissor cut on the sides, approximately half an inch long. "The top is point cut, connected to the sides, with a round shape, approximately two inches long." Your natural waves should be texturizing enough on their own, but the barber can further texturize the style with shears if need be.
How to Maintain This Style
As with most short or medium styles, you'll want to visit your barber for a cleanup roughly every six weeks, says Shaffer. That could be shortened to four weeks if you want an especially clean perimeter, or eight if you don't mind getting a little shaggy. But after that point, you really no longer have a "hairstyle" so much as a grown-out one. If you stick to 4-6 weeks, however, then Shaffer says to have the barber take off about half an inch, so that the shape and structure are maintained.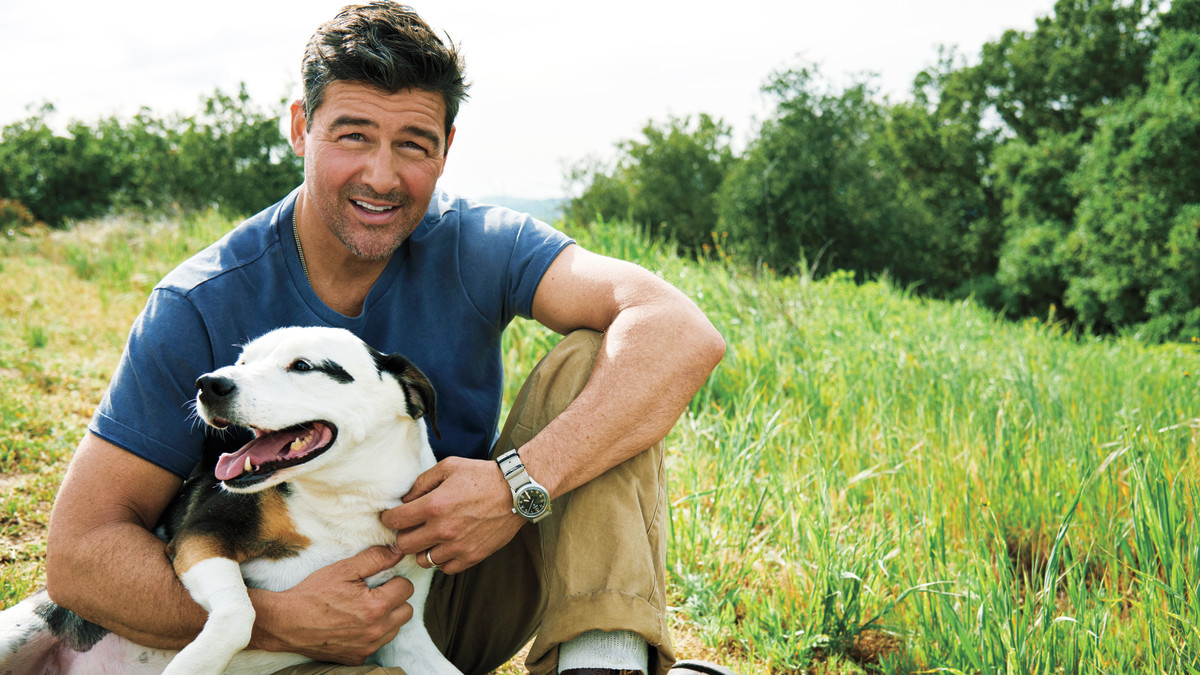 How to Style It
Again, your natural waves and thickness will work to your advantage here, so styling is fairly easy. Shaffer says to start by applying sea salt spray on clean, damp, towel-dried hair. The salt spray enhances texture and definition. "No blow dryer is needed and will actually work against some of the natural movement created in this style," Shaffer adds. You should be able to coach it into place with your fingers. You could also comb it into place, then lift and separate it with your fingers for a piecier finish. Embrace the dishevelment: It only further showcases your waves and texture.
For access to exclusive gear videos, celebrity interviews, and more, subscribe on YouTube!