Zachary Levi is soaring to new heights in Shazam!, as the reluctant superhero of the same name who steadily comes to terms with his newfound powers. And when he came to set for our April cover shoot, Levi seemed none too reluctant about his stellar sky-high pompadour. His Hollywood hairline is a power he's been wielding for years, and this style is easily adaptable for guys with similar hair structure.
Here's how you can get it for yourself—and how to maintain Levi's lived-in scruff, too. We got insight on both from Bradley Smith, creative director of his eponymous London salons Bradley Smith Hair at both Heathrow and Sofitel Heathrow.
The Type of Hair You Need to Pull Off the Look
Smith says this pompadour quiff works well with many types of hair textures—you just might have your own unique variation on it—like slightly less volume or bounce.
"Wavy, medium-density hair is the best suited for this look," he adds. "In this case, you can work with your hair's natural movement in creating texture and volume, which is fundamental for the lift in the quiff. However, too much weight in the front will cause the quiff to collapse."
He notes thinner hair will be easier to style, but lacks the natural texture, volume, and buoyancy that define this style. Curly hair is tougher, too, although Smith says you can work with your natural growth patterns and modify it in a way that suits you.
Most importantly, Smith encourages men with receding hairlines to avoid the style "at all costs": "It will ultimately expose your recession points, as hair is pushed up and back over," he says.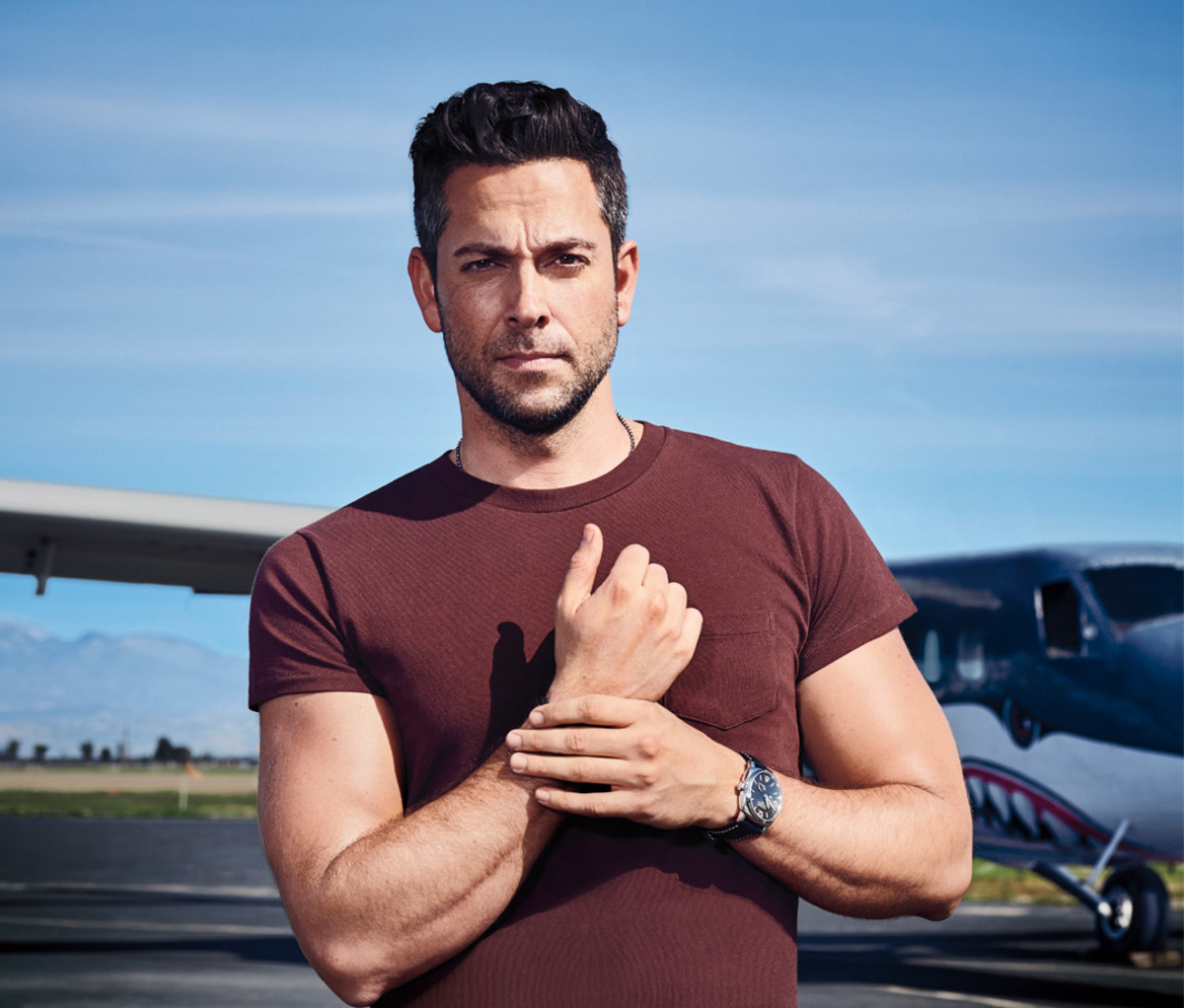 What to Tell Your Barber
Smith says to ask for a #2 buzz around the back and sides. "Or you can opt for the scissor over comb method for a softer, more natural approach," he says. "You want to keep around three inches in length up top to create the lift in the fringe, however, too much weight in the front will cause the hairstyle to collapse."
Then, up top, the barber should use texturizing shears to add some dimension to the style. This won't compromise the overall length, though.
He or she will then need to blend the sides: "This will create a subtle contrast, but maintain the classic appearance," Smith says. "It's important to keep the style in proportion, which is achieved by cutting the overall crown shorter than the fringe in front." It helps emphasize the height of the pompadour.
How to Maintain the Cut
"Visit your stylist every four to five weeks," Smith says. "You'll clean-up the sides, remove excess weight from the top, and retexture it." He warns that any neglect to get it cleaned up at proper intervals will only cause the weight in front to fall flat.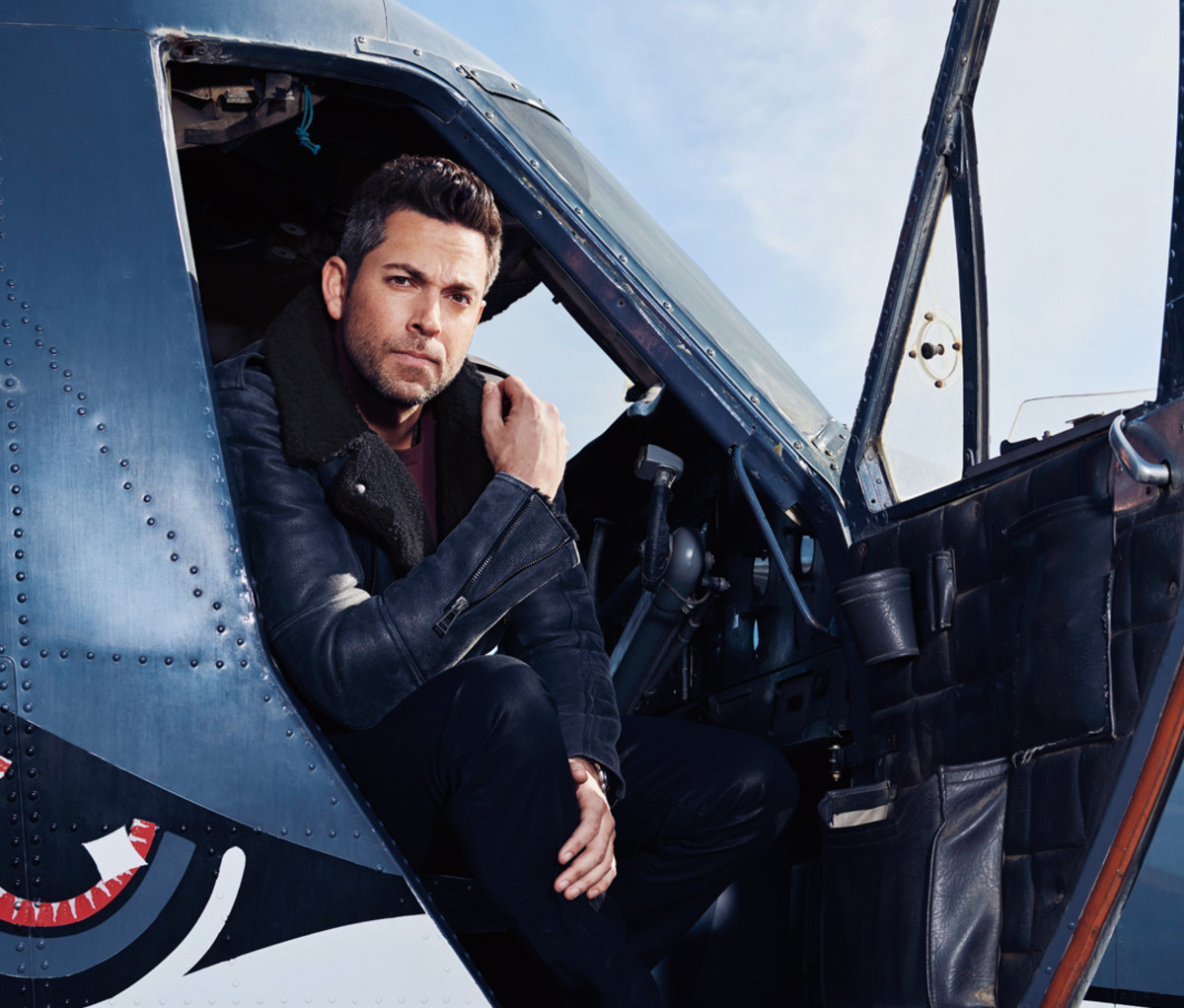 How to Style Your Look
Start with towel-dried, slightly damp hair. Then, give it a few spritzes with some sea salt spray (try Bumble and bumble Surf Spray), as a pre-styling agent. "This will give your hair volume and provide additional hold throughout the day, as well as flexibility in styling," Smith says.
Next, blow it dry, and use a vent brush (like Baasha Medium Vent Brush) to push your hair up and over. Smith says to follow your hair's natural growth pattern. "Blow-drying this fringe will create the shape and the roundness of the pompadour quiff."
Apply a matte paste (we like Imperial Matte Pomade Paste) to finish—just a dime-sized amount to start. You can add more as needed. Warm it up in your palms to activate it, then apply it through the hair starting from the back of the crown, moving forward to the fringe (this adds lift, instead of pressing it down from the front and moving back). Target the roots: "This will provide added control over your style," Smith says. "Use your fingers to add texture by working with your hair's natural movement."
Then, to actually sculpt the quiff, Smith says to work with the shape that you formed with the hair dryer and brush; the hair should still want to naturally fall this way since you only recently set it. Now, work it all back into place, to create the height. A final light coat of hairspray (try Sexy Hair Play Dirty Dry Wax) should preserve its hold all day.
How to Get Levi's Stubble
A stubbled face paired with the quiff gives an overall low-maintenance style, says Smith. The scruff complements an otherwise classic hairstyle, and together they create definition and a bit of grit.
Smith says to trim every other day to maintain this length, and focus on keeping a clean neckline each time. Shave or trim it all the way down, to avoid a neckbeard.
And, as a bonus tip: Be sure to hydrate the skin here, just as you moisturize the entire face. "This will also encourage strong hair growth, keeping ingrown hairs away," Smith says.
For access to exclusive gear videos, celebrity interviews, and more, subscribe on YouTube!