Written in partnership with Conquer Agency
The world has been a witness to the influx of brands in the ever-so-competitive jewelry industry over the past few years. However, we couldn't help but notice a changemaker in the field. We are talking about Luxx Jewelers, who have emerged as the new standard for men's jewelry and have been redefining the urban jewelry space.
Luxx Jewelers is a one-of-a-kind fine jewelry brand that sells online directly to its clients. The Toronto-based company has been taking the men's jewelry niche by storm and is making a prominent dent in the market. Their products are the perfect middle ground between exorbitantly priced designer jewelry and cheap costume jewelry, which has attracted the attention of many.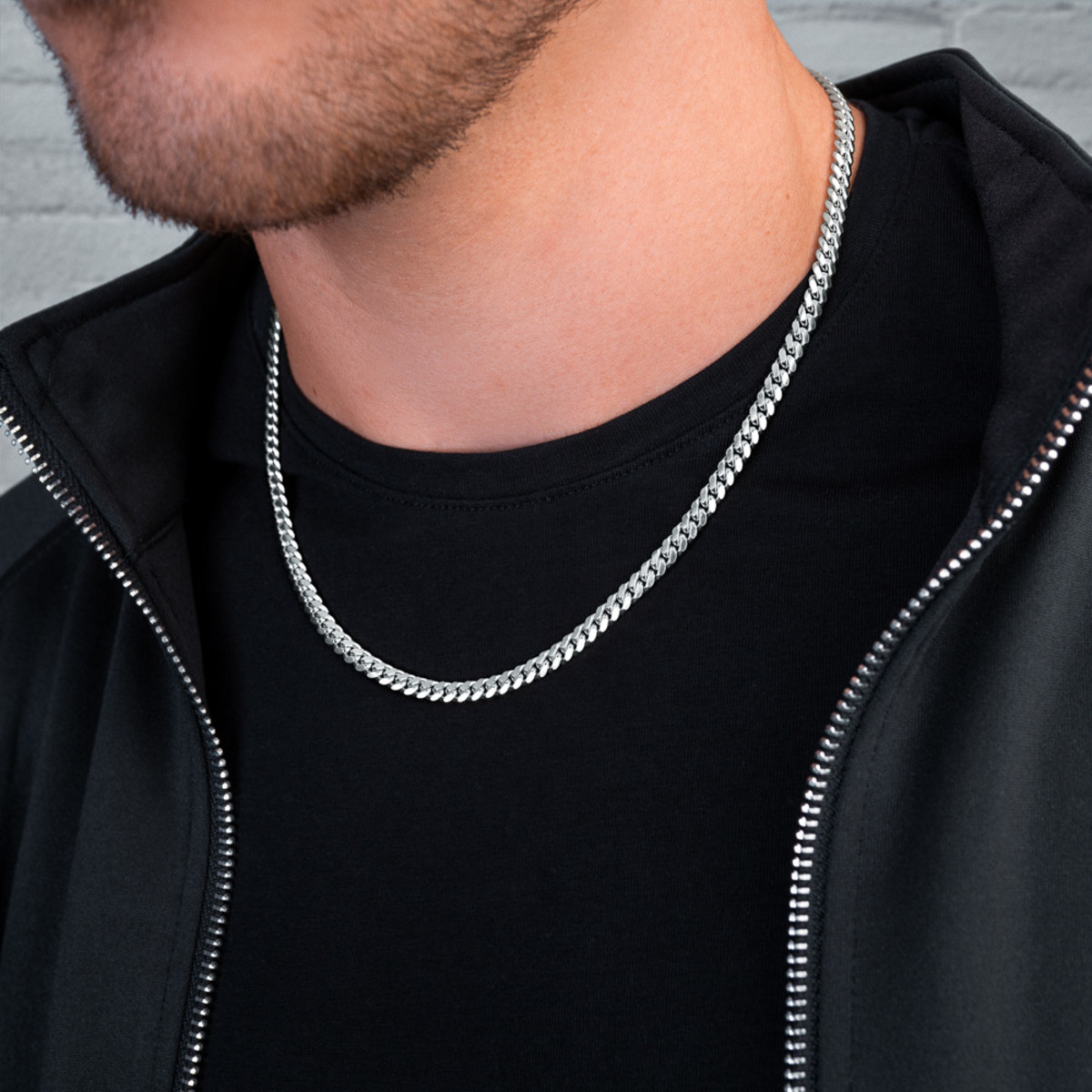 A Commitment to Excellence
The quality of men's jewelry greatly varies. Most brands that may seem trustworthy from all of their marketing tactics are actually supplying low quality costume jewelry. Many are misleading about their materials and typically sell cheap chains manufactured in China. At the affordable price point, this is what you'll often find.
On the other hand, the team at Luxx Jewelers pride themselves on offering the same precious metals, handcrafted Italian quality, and luxury experience as the elite designer brands, but at a fair price that is accessible to everyone.
For the man who wants the best, there's only one brand to be trusted: Luxx. Their specialty is 925 silver jewelry, but they also work with other rare metals such as rhodium and 14k gold. By working with nothing but the finest materials, you can be confident that the piece will be truly timeless.
Bespoke Style
Luxx knows that you are unique, you're not like anyone else. That's why at Luxx Jewelers you'll find an expansive number of options for men to choose from. They have all of the classics, as well as exclusive and custom designs that you won't find anywhere else.
Each piece is available in a multitude of different sizes, so no matter what you need, you'll always find the perfect fit. Another unique element that we've found is their customization when it comes to building your dream necklace. Every pendant that they sell comes with the choice to pick it up on its own, or combine it with one of 25+ different chains.
On asking Luxx what new projects they have in the works, they said soon their collection will be expanded with 10 new pendants, 5 new chains and 5 new bracelets to present even more options.
Final Thoughts on Luxx Jewelers
Chances are that at some point you've struggled with finding a reliable online store for buying men's jewelry, so you may be a bit apprehensive when it comes to trying something new. If you're looking to invest in real, luxurious jewelry that you'll keep forever, Luxx is the brand for you. You can take a look for yourself, and right from your very first order you'll find out just how committed to their customers they are.
So, where can you find this beautiful jewelry? Luxx sells its products exclusively on its website. All orders come with free expedited shipping and easy returns if needed. Have any questions? From the reviews that we've seen, clients rave about how helpful their customer service team is, so we encourage you to reach out via their website should you need anything.
Being a core value of the brand, their emphasis on customer satisfaction is something we believe has brought them so far. The mammoth of positive testimonials Luxx Jewelers has received over time has helped them stamp their presence and prominence in the jewelry business.
For access to exclusive gear videos, celebrity interviews, and more, subscribe on YouTube!