Style
Our Fall Fashion Preview With 'Watchmen' Star Yahya Abdul-Mateen II
Yahya Abdul-Mateen II is joking—or maybe not—when he says that the title of his breakout movie should be Aquaman: I Watched It on a Plane. Evidently that's what some people tell him upon learning that he played the villain Black Manta opposite Jason Momoa's marine superhero. It made $1 billion, so folks saw it in theaters, too.
Haven't flown much lately? Then maybe you recognize Abdul-Mateen II from his first role, playing Cadillac on Baz Luhrmann's The Get Down, a Netflix series about the rise of hip-hop in the 1970s. You might also know him as Karl, the lead in the latest season of Black Mirror. Little kids who saw Abdul-Mateen II in The Greatest Showman opposite Hugh Jackman joyfully tackle him. Still not ringing any bells? Just wait for his starring role in an adaptation of DC Comics' Watchmen on HBO, opposite Regina King, out in October.
In fairness, Google can't quite place him, either. The search engine says he's an architect. Here's what happened: The now 33-year-old was an undergrad at U.C. Berkeley, studying architecture, the fulfillment of a childhood dream to be in construction like his father. (Rejected career choices, circa age 5, include: basketball player, boxer, race car—as in an actual automobile.) He needed an elective, and a teammate from track recommended he take acting. "At the end of the semester," he says, "the teacher told me, 'You know, you're pretty good. You should take some more classes,'" He did.
So the man can act. And he wears the hell out of some retro-inspired clothes. They reflect his own just-over-the-top style. "In college, before a party," he says, "I'd ask my roommates, 'How does this look?' They'd say, 'Stupid.' I'd say, 'Good.'"
Abdul-Mateen II wears two silver rings, one encircled by fleurs-de-lis, the symbol of New Orleans. He grew up there, before his family moved to the Bay Area.
He has with him two duffels. Those, and photos of his mother and late father, constitute the bulk of his immediate possessions. Abdul-Mateen II is a nomad, living on location or crashing among five older siblings.
Abdul-Mateen II's family, and a few close friends, help him navigate his career. "I have to be careful," he says. "Right now there are plenty of opportunities to say yes. I can get offered a role I should turn down, but think, 'I can make that into something.'" He's choosy about who he works with, like Jordan Peele, his director in Us and producer of Candyman, which Abdul-Mateen II is set to star in next year. Also indie filmmaker Zeresenay Mehari, who directed him and Dakota Fanning in the upcoming Sweetness in the Belly.
And Abdul-Mateen II is also writing a ton. It started on the set of Aquaman. He was scheduled to shoot at the very start of production and at the tail end. The middle three months was a slog of lifting weights just to stay in bad-guy shape. During lonely hours at the gym, he started dreaming up stories. "I lay out a blueprint," he says, "with pictures on a board, lines connecting them, taking advantage of the fact that I think three-dimensionally." He's an architect, after all.
It's clear the star of HBO's Watchmen is caught between up-and-coming and here-and-now. As for his style—that, you'll see, is timeless. Here's our 2019 fall fashion preview featuring Abdul-Mateen II; check the credits to get the looks for yourself.
Get the Look (shown above): Canali Unlined Double-breasted Coat ($3,650, canali.com); MSGM Turtleneck ($410, msgm.it); Tommy Hilfiger Icon Trucker Jacket ($169, usa .tommy.com); Levi's Made & Crafted LMC 511 Jean ($148, levi.com)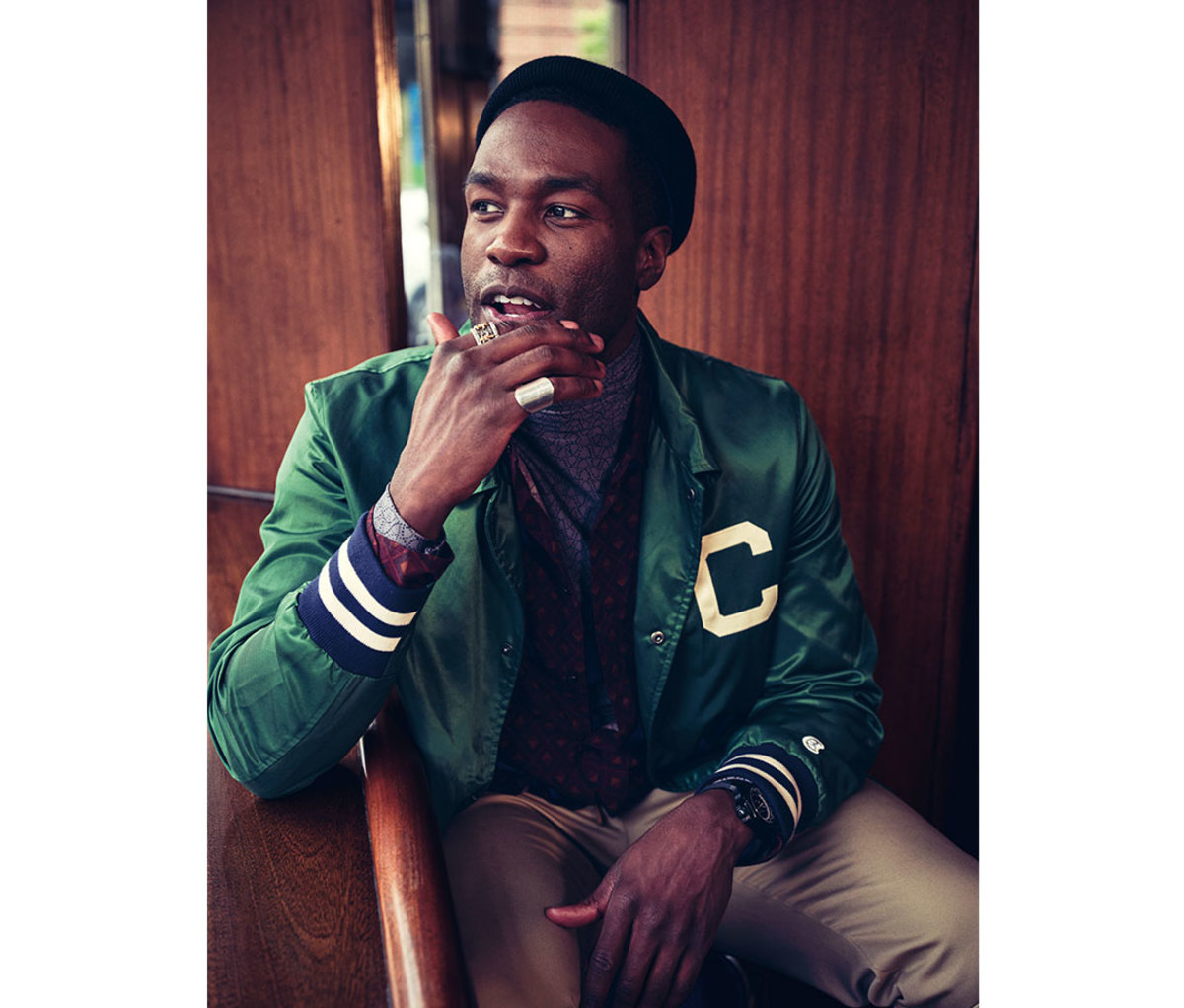 Get the look: Todd Snyder + Champion Satin Coach's Jacket ($498, toddsnyder.com); Scotch & Soda Mixed Print Shirt ($88, select Scotch & Soda stores); Fendi Gray Knit Turtleneck ($750, fendi.com); Girard-Perregaux Laureato Absolute WW.TC Watch ($13,300, wempe.com); 3.1 Phillip Lim Classic Track Pants ($350, eastdane.com).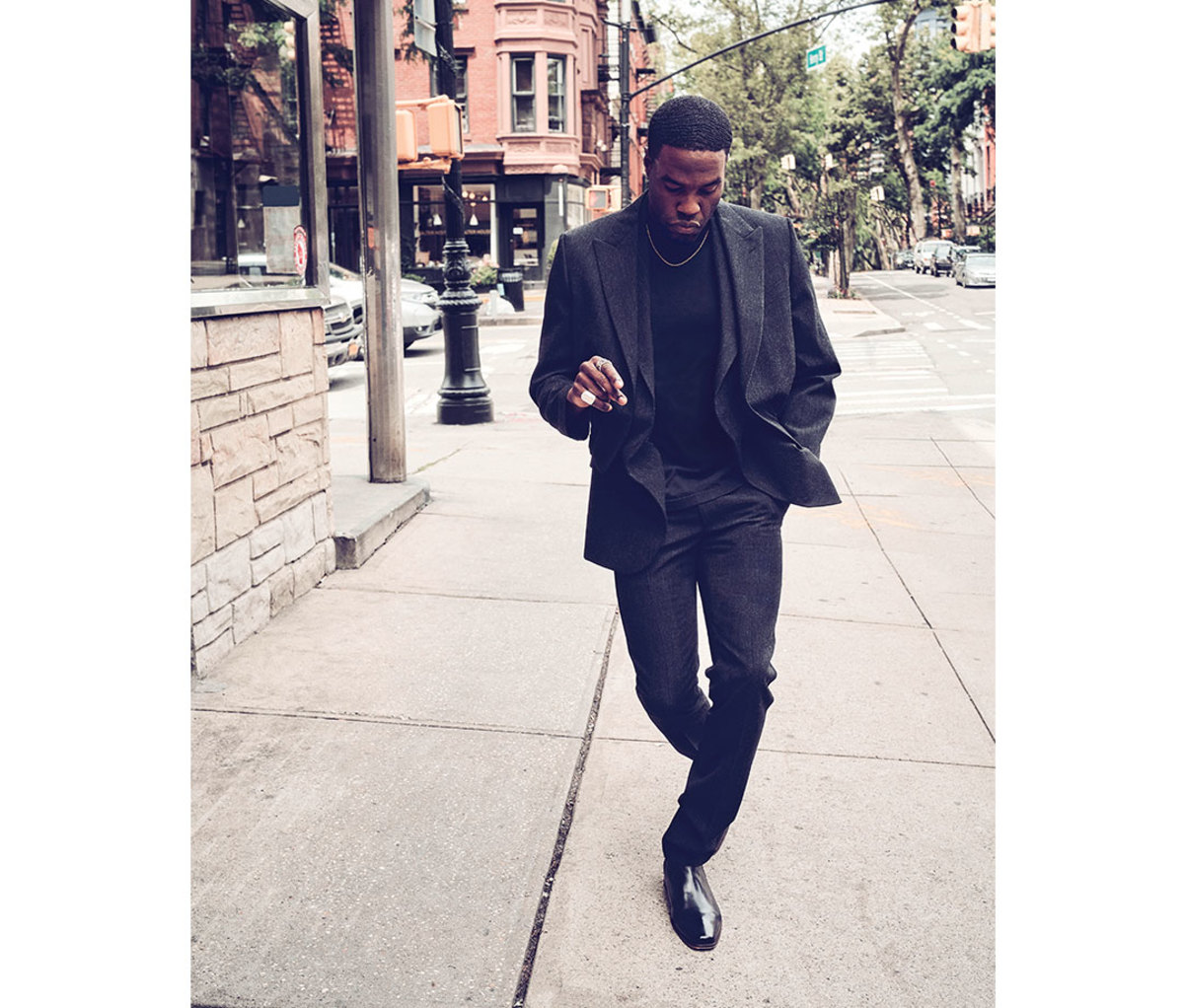 Get the look: Louis Vuitton Double Layer Jacket ($4,390), Staples Edition Inside Out T-Shirt ($600), and Slim Pants ($1,060, select Louis Vuitton boutiques); Florsheim Palermo Plain Toe Gore Boot ($195, florsheim.com)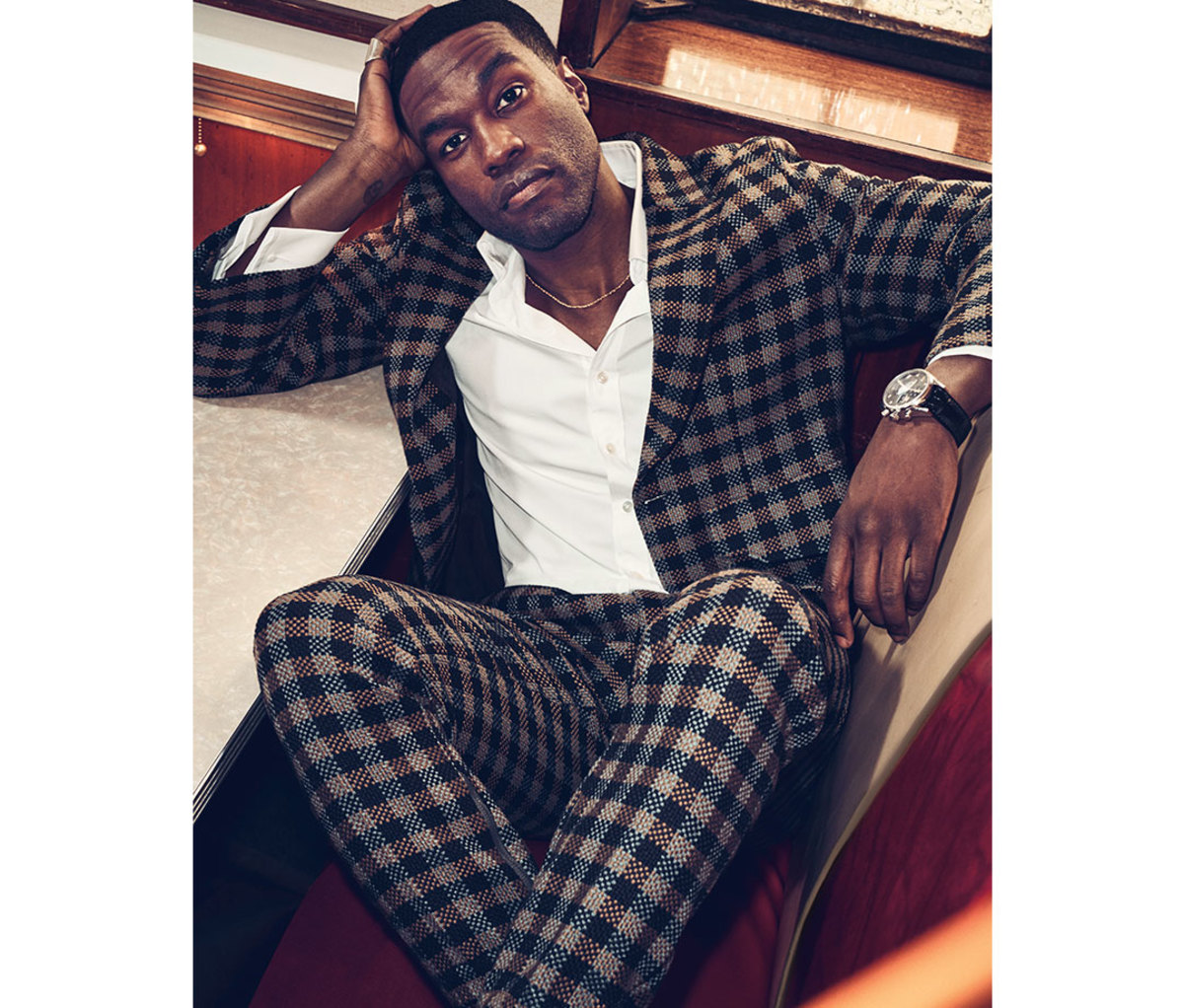 Get the look: Ermenegildo Zegna XXX Cashmere and Wool Suit ($6,795, select Ermenegildo Zegna boutiques); PINK Shirtmaker Poplin Double Cuff Slim Shirt ($210, pinkshirt maker.com); TAG Heuer Carrera Calibre 16 DD ($4,900, tagheuer.com)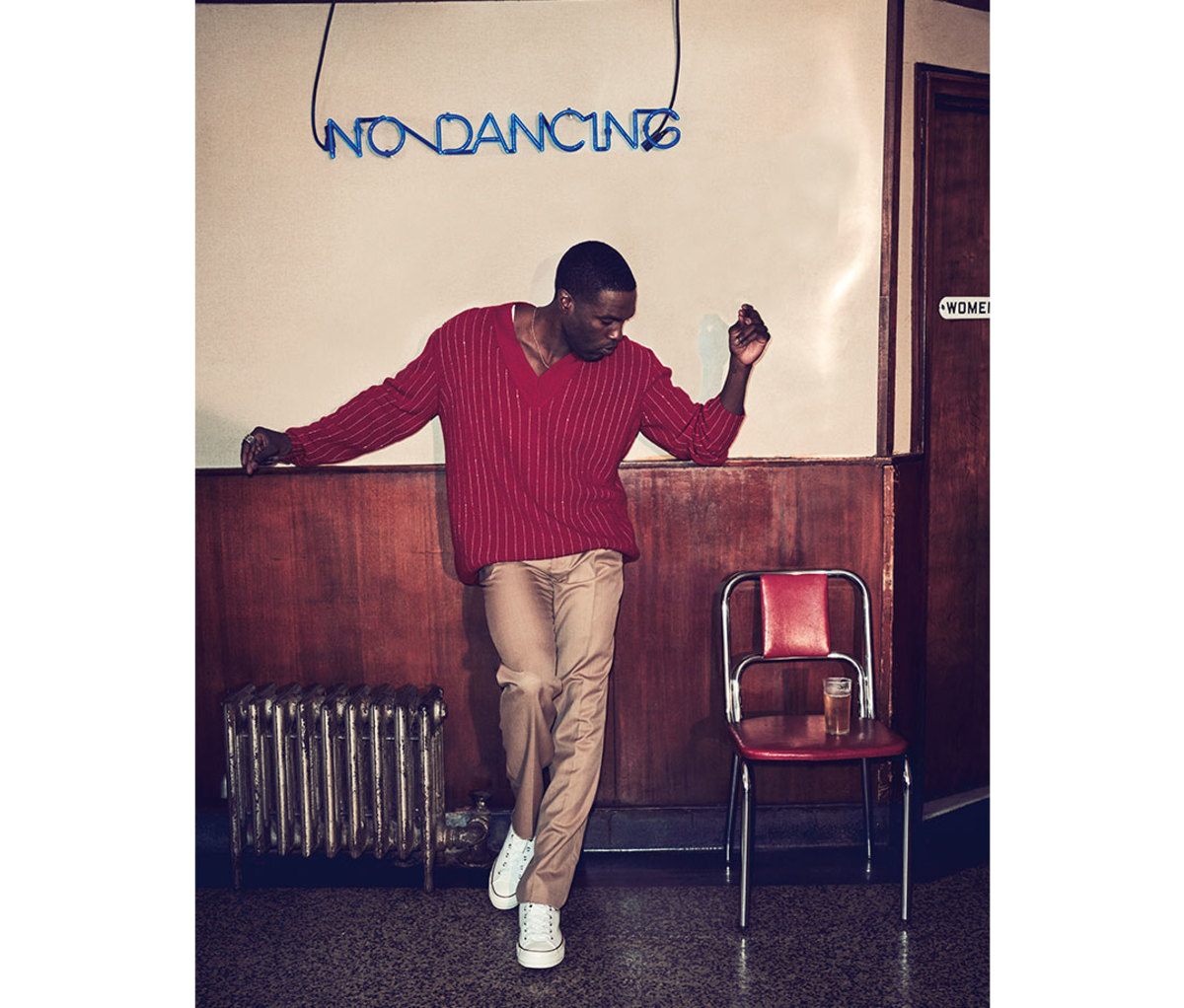 Get the look: Fendi Red Chain Cashmere Knit Sweater ($2,690, fendi.com); Dolce & Gabbana White Tank Top ($215, dolce gabbana.com); MSGM Pants ($445, msgm.it); Converse Chuck 70 High Top ($80, converse.com).
For access to exclusive gear videos, celebrity interviews, and more, subscribe on YouTube!